Xiaomi Dual USB car charger CZCDQ01ZM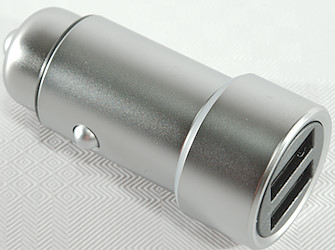 Official specifications:
Type: Dual USB Car Charger

Input: DC 12-24V

Output: Up to DC 5V 3.6A

Color: Sliver

Metal surface, made by CNC 18 process.

Output 3.6A max, per USB output up to 2.4A.

Intelligent recognition device, provide appropriate current.

Five circuit protection, safety first.

Support Quick charge.

95% power conversion rate, more effective and more efficient.
I got it from ebay dealer: unishow518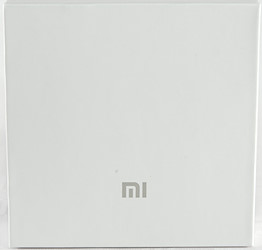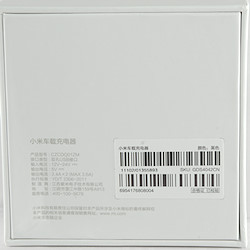 Xiaomi likes a white cardboard box with nearly unreadable specifications on the back.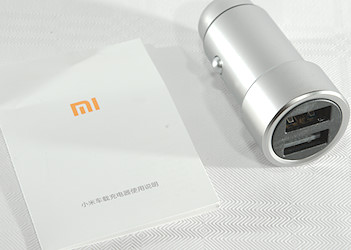 The box contained the charger and a Chinese instruction sheet.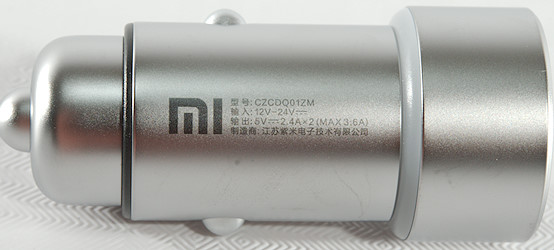 The specifications are on the side of the charger, but with a small font.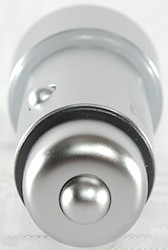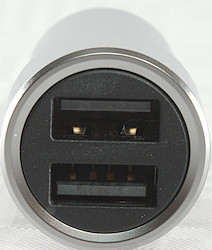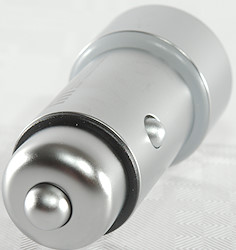 Measurements

USB outputs is coded as Apple 2.4A, Samsung and DCP

USB outputs share gnd connection, but + has separate current sense circuit

Power consumption when idle is 18mA from 12V and 15mA from 24V

Weight: 46.6g

Length: 55mm

Diameter: 24.6mm
The first USB output could deliver about 2.8A before overload protection kicked in.
The same with the second output.
When used together the total output is a bit above 5A (Rated 3.6A).
Differences in input voltage do not change this.
The charger works down to about 7V input.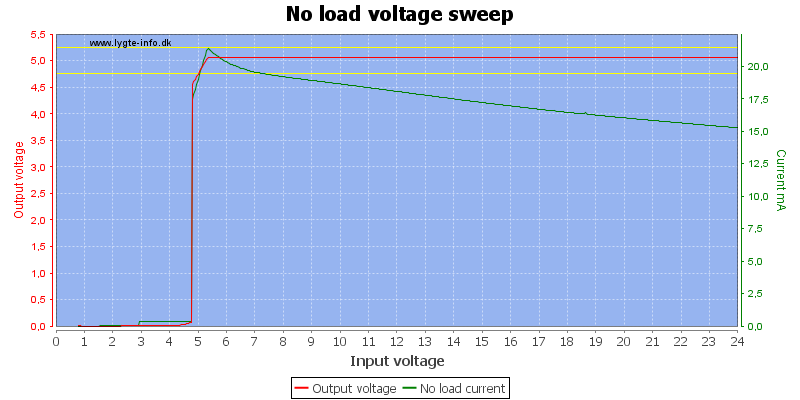 Current consumption depends a little bit on input voltage.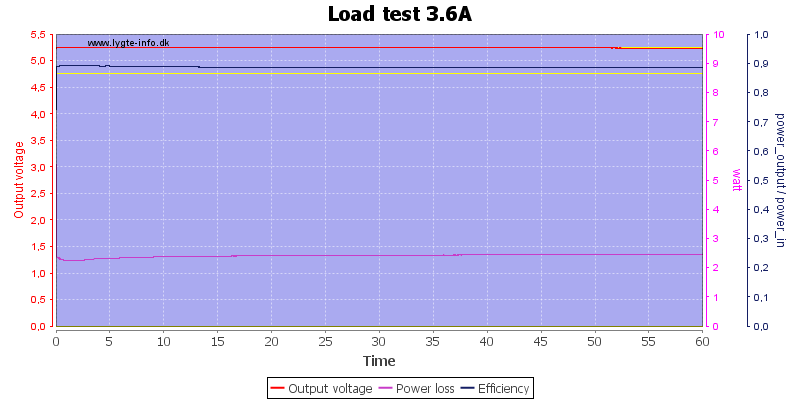 There was no problem running 1 hour with 3.6A load.
The temperature photos below are taken between 30 minutes and 60 minutes into the one hour test.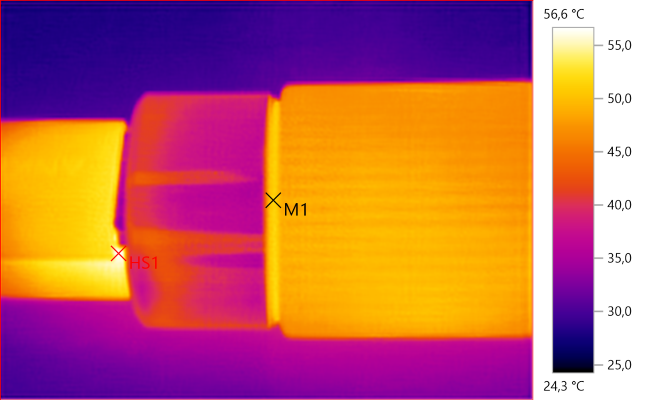 M1: 51.0°C, HS1: 56.6°C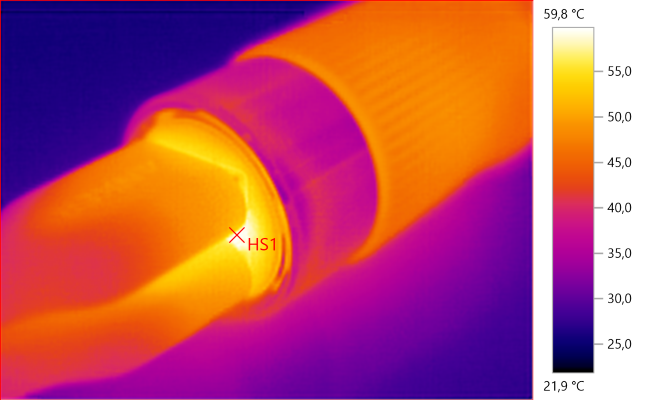 HS1: 59.8°C
At 0.5A the noise is 6mV rms and 154mVpp.

At 1.0A the noise is 20mV rms and 143mVpp.

At 2.5A the noise is 4mV rms and 53mVpp, this is very low noise.
Tear down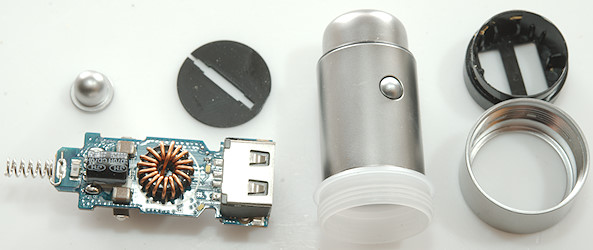 This was a easy tear-down, I could unscrew the front and take the circuit board out.

On this side is a input fuse, some capacitors, the inductor and two white leds.
On the other side is another capacitor, two more white leds and a "big" gray rubber brick for heat transfer.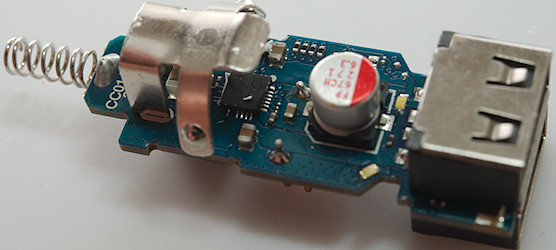 Removing the brick reveals the switcher chip (M5402M), it is a smart chip designed for a two port car charger and includes a charge optimizer, separate current limit for the two outputs and over temperature shutdown.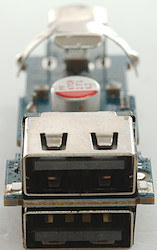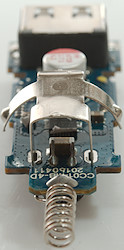 Being a 12V device there is no need to test with high voltages.
Conclusion
This charge is a very good standard charger with auto coding, low noise, individual current limit and at good level.
The 3.6A is probably due to cooling, the chip is rated for more output current.
Notes
Read more about how I test USB power supplies/charger
Compare car chargers and other DC supplied chargers