You people are amazing.
I have got not much of a collection going.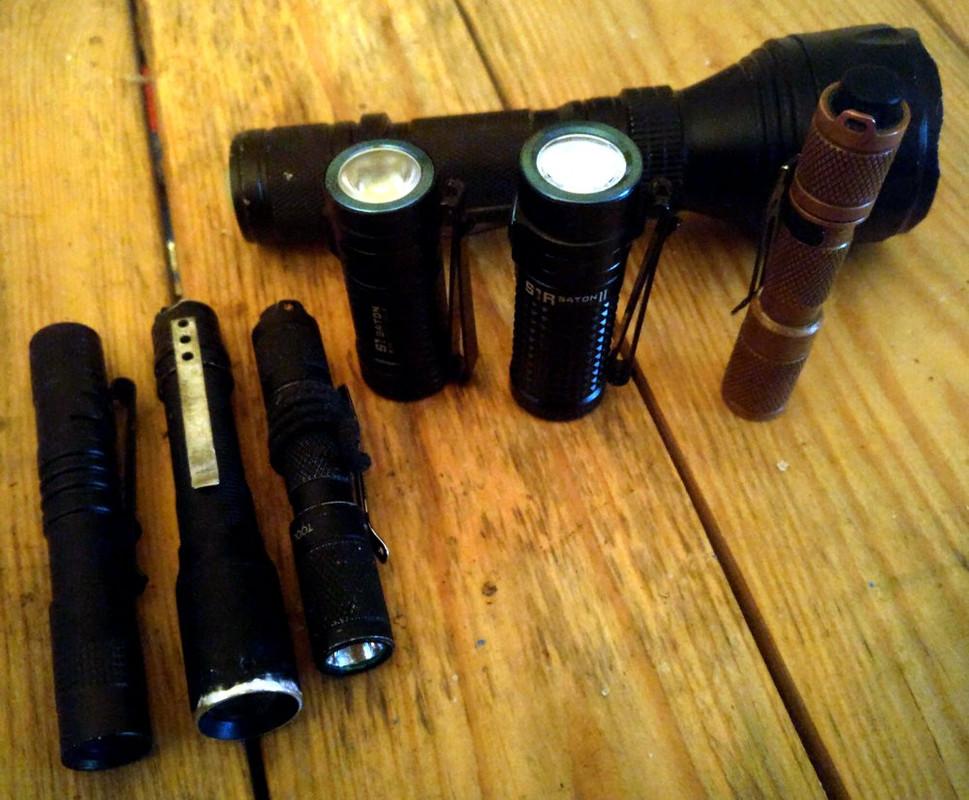 These are the lamps I actually use.
Dereelight dbs v3 (my throw light for walking the dog at night)
My EDC Rotation:
Olight S1R II
Olight S1 mini HCRI
Lumintop Tool AAA copper
Lumintop Tool AAA (backup)
Led Lenser P3 (I use this one when I'm looking for something in the house, the narrow beam helps me focus)
And that noname AAA is usually strapped to my bicycle as a makeshift headlight.
I have others scattered around the house and car, but mostly these are cheap AA / AAA I did not like enough to find a decent use for.