I was ironing a pair of trousers when I suddenly hit an obstacle. Long, cylindrical... oh shit! Checking the pocket confirmed that I had forgotten to remove my EDC before putting them in the laundry.
"Well, " I thought, "that's it. Good bye, old friend. If it was only for the water, you'd have had a chance, but being repeatedly spun at 1400 rpm will surely have killed you."
On further inspection, I found the battery compartment to be bone dry, and there was only a little hint of moisture on the front lens. So, against all reason, I switched it on and it worked flawlessly. It was as if nothing had happened.
"So", I hear you asking, "what kind of torch is so rugged? Surely, it can only be the mighty SureFire. After all, you get what you pay for!"
Well, here it is: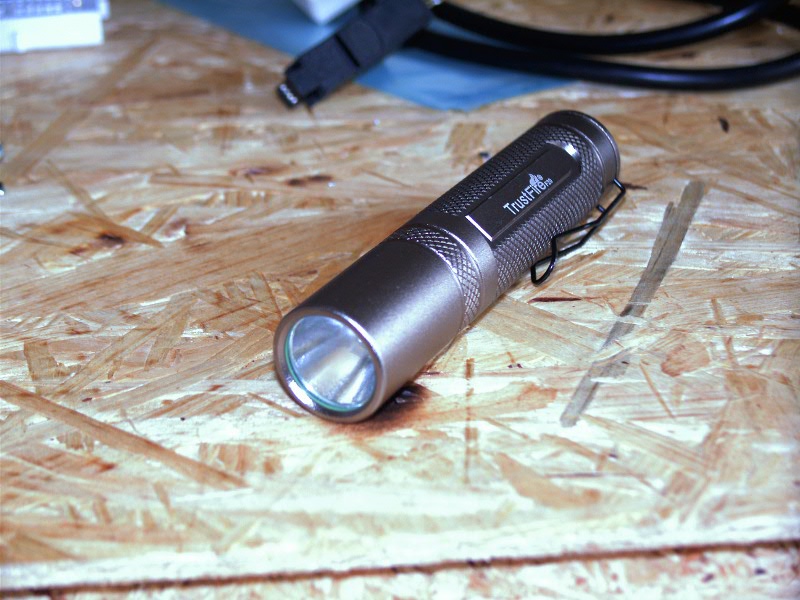 My trusty (no pun intended) TrustFire F20. Apart from the bit of moisture in the head, I could never have told that anything had happened to it. And to be completely fair, even that is probably my own fault, as I had replaced the original O-ring with a thinner GITD one.