The UPS man had a box for me today, containing the Work Sharp sharpener for which I had been waiting with baited breath. It was purchased from Amazon.com, with free shipping, for $69.99
http://www.amazon.com/Work-Sharp-WSKTS-Knife-Sharpener/dp/B003IT5F14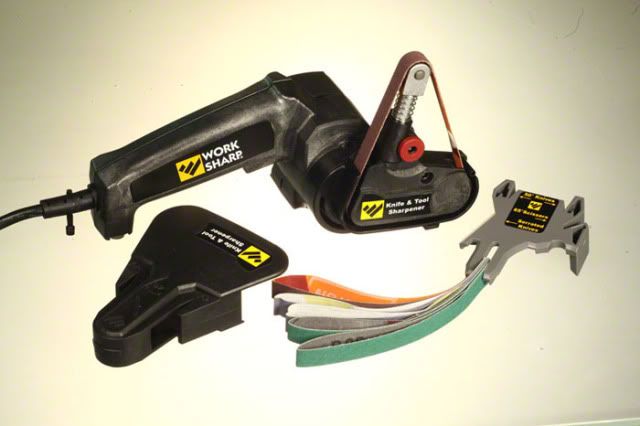 Pic courtesy of Knifecenter.com
Well, the verdict is in, and it's AWESOME.
I tried it on some duller-than-dull kitchen knives with the 40-degree (inclusive) guide attachment, and they ended up hair-popping sharp after ten passes with the medium grit, then ten with the extra-fine grit.
My EDC went through next, using the 50-degree (inclusive) guide. After the same treatment, I was able to push-cut some very thin receipt paper easily.
My forearms are now hairless, thanks to a few passes with the finished blades.
The WSKTS is highly recommended for those wanting a no-hassle razor-sharp edge on their blades.