So I originally purchased the T10 flashlight (old version). It was the first "real" flashlight I had ever bought and really changed the way I looked at flashlights. Since then Thrunite had updated the light and I wanted to do a review on it. So in full disclosure I paid for the old version and received the new version free for review. I will also note that I'm very impartial to this light, and have been for a long time. So take that into consideration with this review.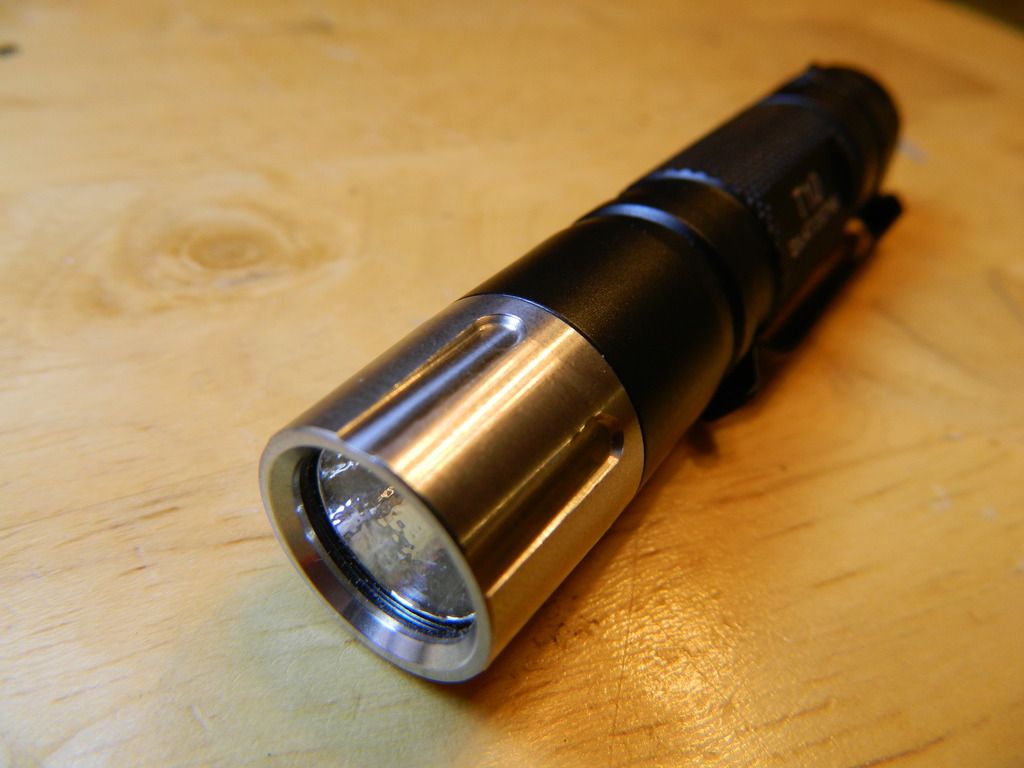 Official Website: http://www.thrunite.com (Coupon Code:THRUNITE, 5% OFF For Official Website Only)
Amazon US: http://www.amazon.com/thrunite
Amazon Ca: http://dwz.cn/1eGTT0
Amazon UK: http://amazon.co.uk/shops/A2DUUB2J3TY3×1
Amazon DE: http://amazon.de/shops/A2DUUB2J3TY3×1
Amazon FR: http://amazon.fr/shops/A2DUUB2J3TY3×1
Amazon IT: http://amazon.it/shops/A2DUUB2J3TY3×1
New Vs Old
The old version of the light had the xp-g2 led, a metal tail switch, and a pocket clip that was attached via small torx screws.
the new version has the xp-l LED, a rubberized tail switch, and a removeable pocket clip.
The new version also has full 14500 support, whereas the old version could run it, but not recommended for long periods.
factory Specs:
T10 CW/T10 NW
- Cree XP-L V6 LED
- Uses one 1.5V AA battery.
- Max output: 252 lumens.
- Working voltage: 0.9V-4.2V
- 90mm (Length) x 18.6mm (Diameter).
- 32g weight (without battery).
- Tail-switch and twisting head design.
- Stand on tail to serve as a candle, with the wand covered on the head.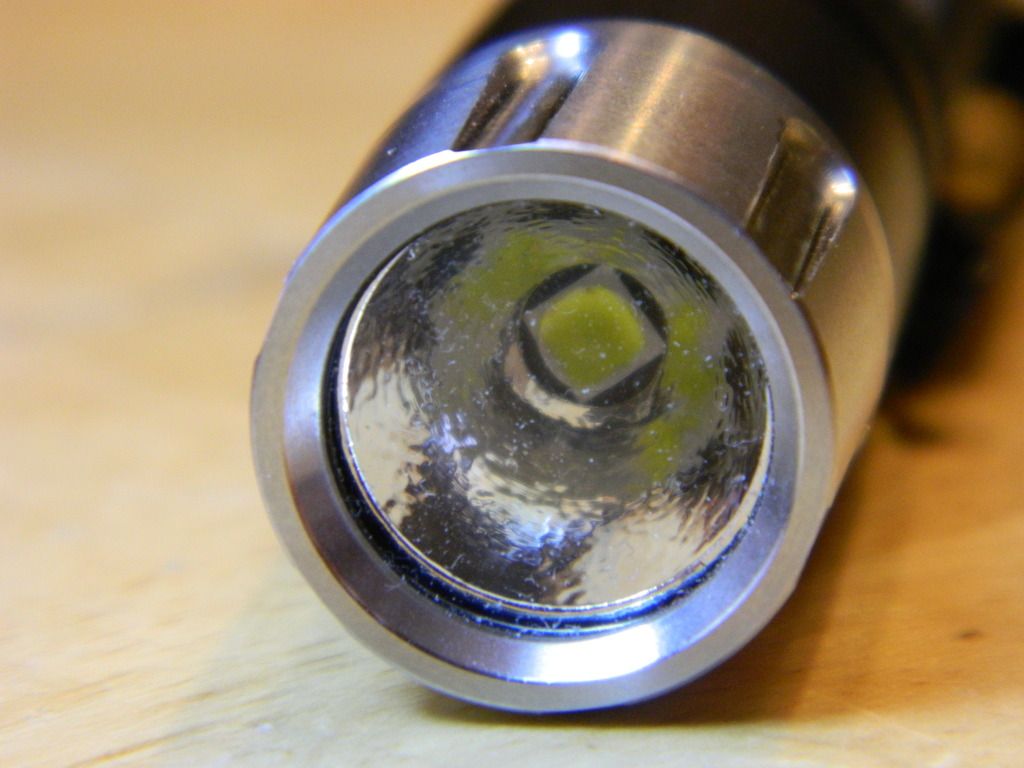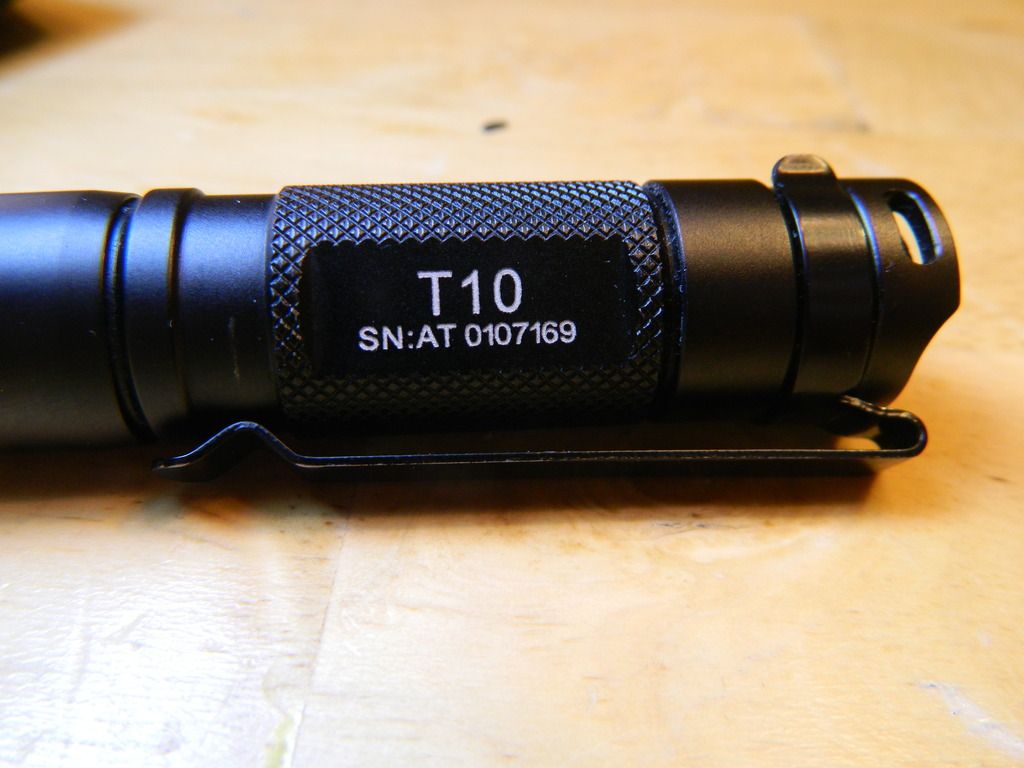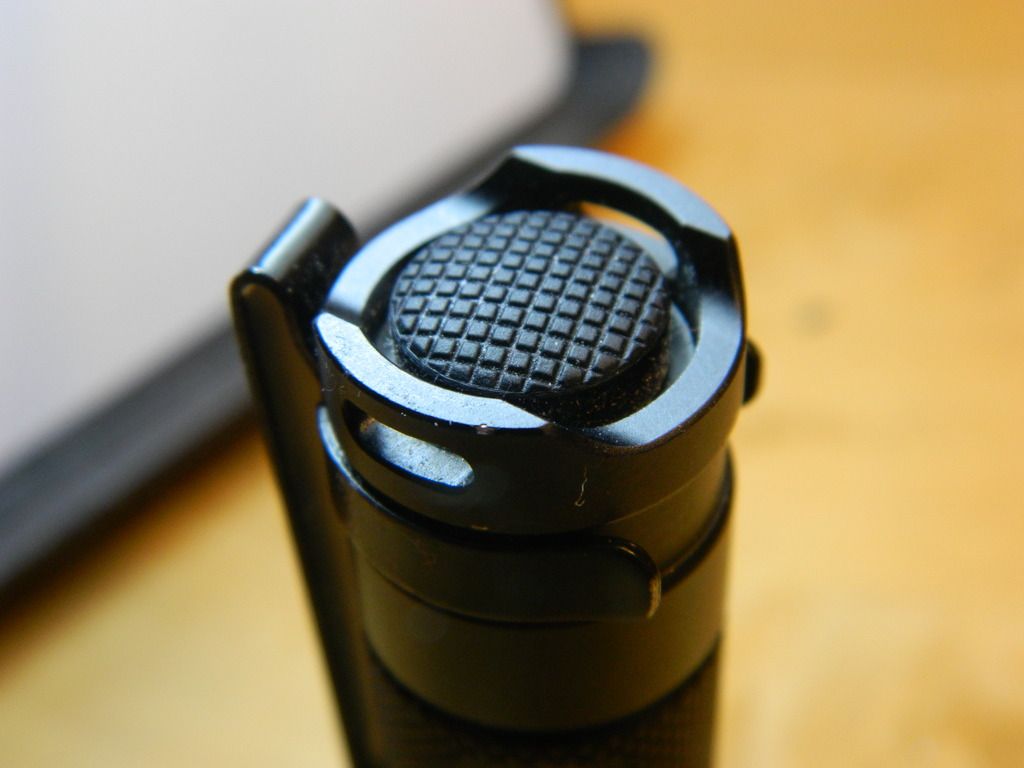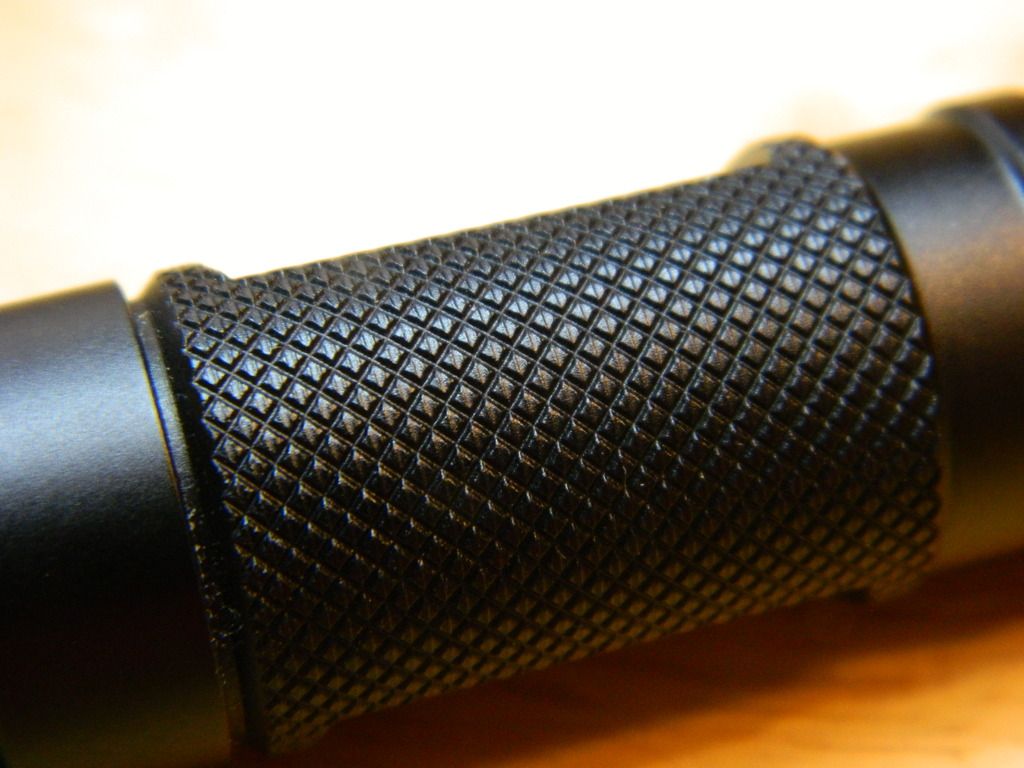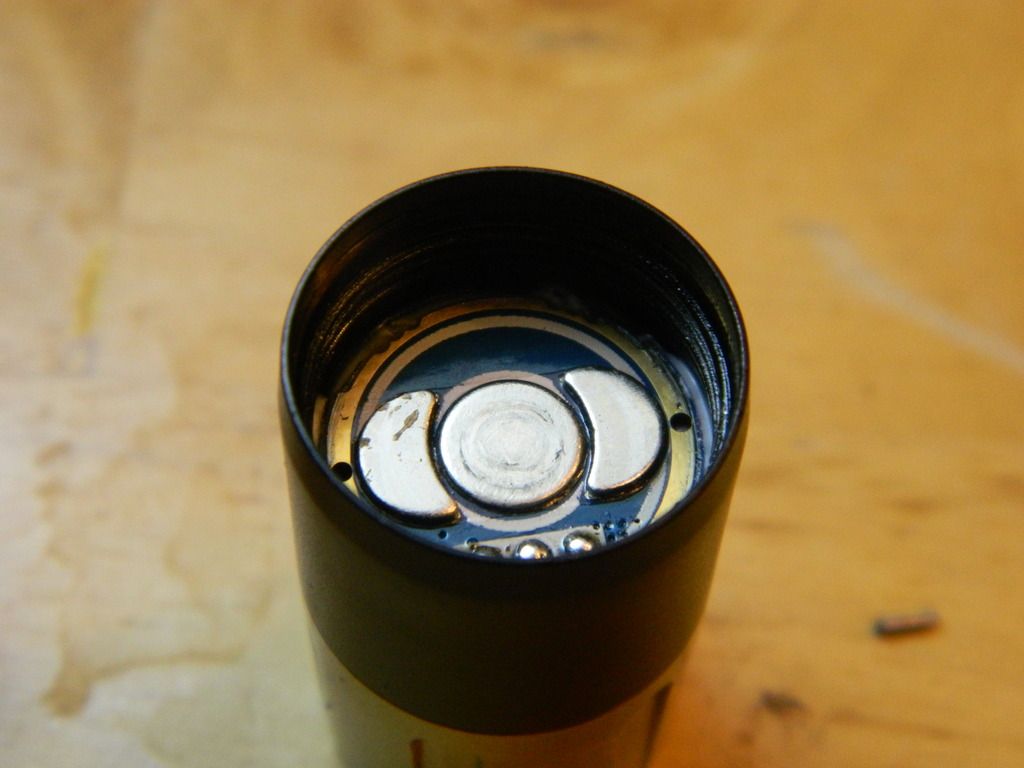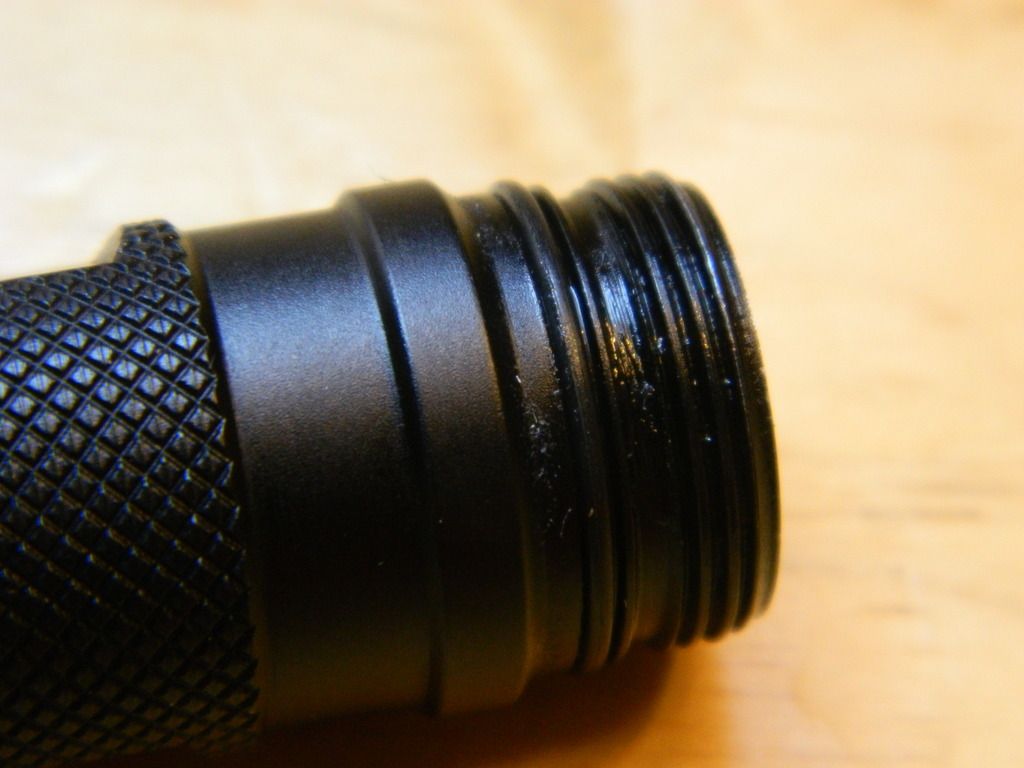 Performance: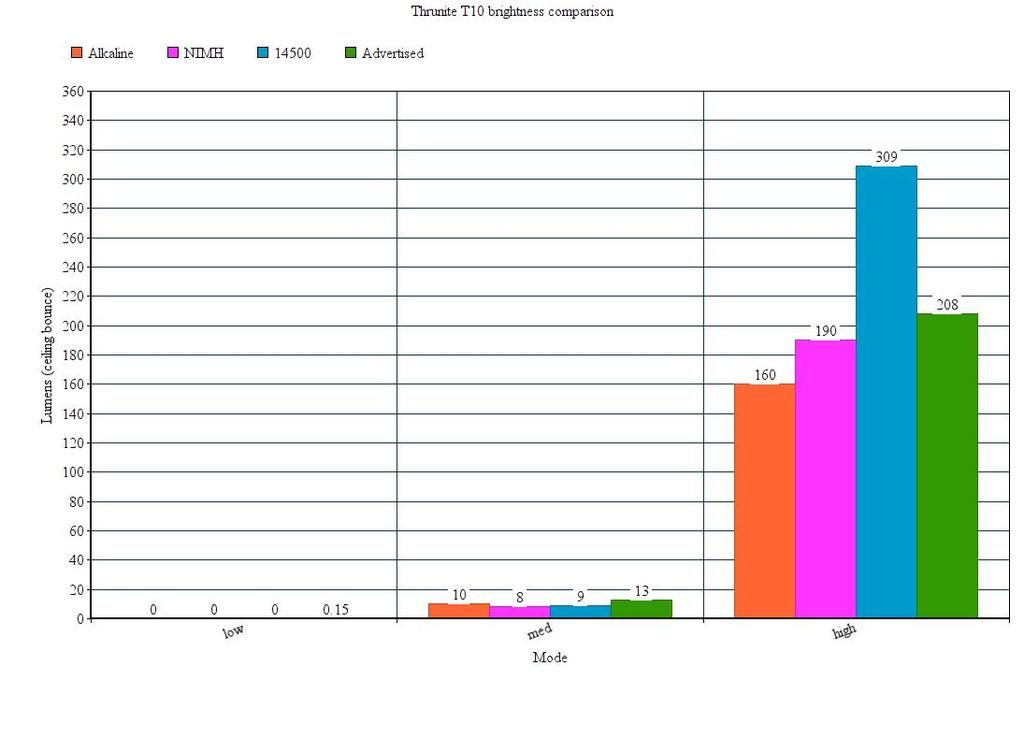 Thrunite's rated lumens fall right in line with my ceiling bounce test numbers.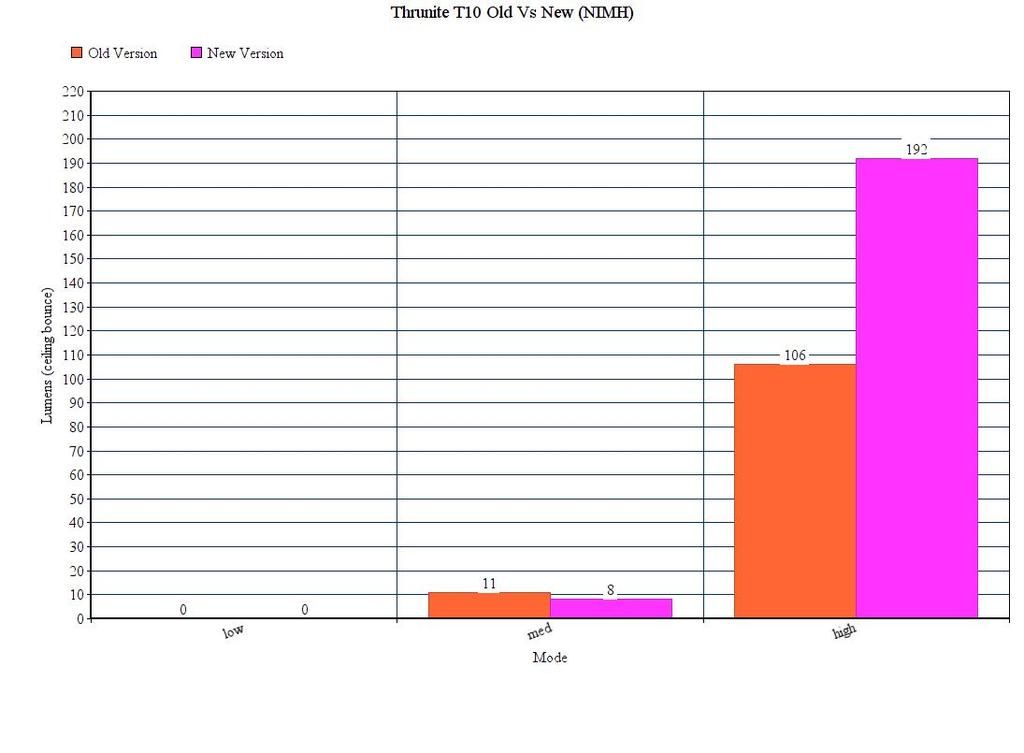 As you can see, about a 100 lumen increase from the old version to the new version!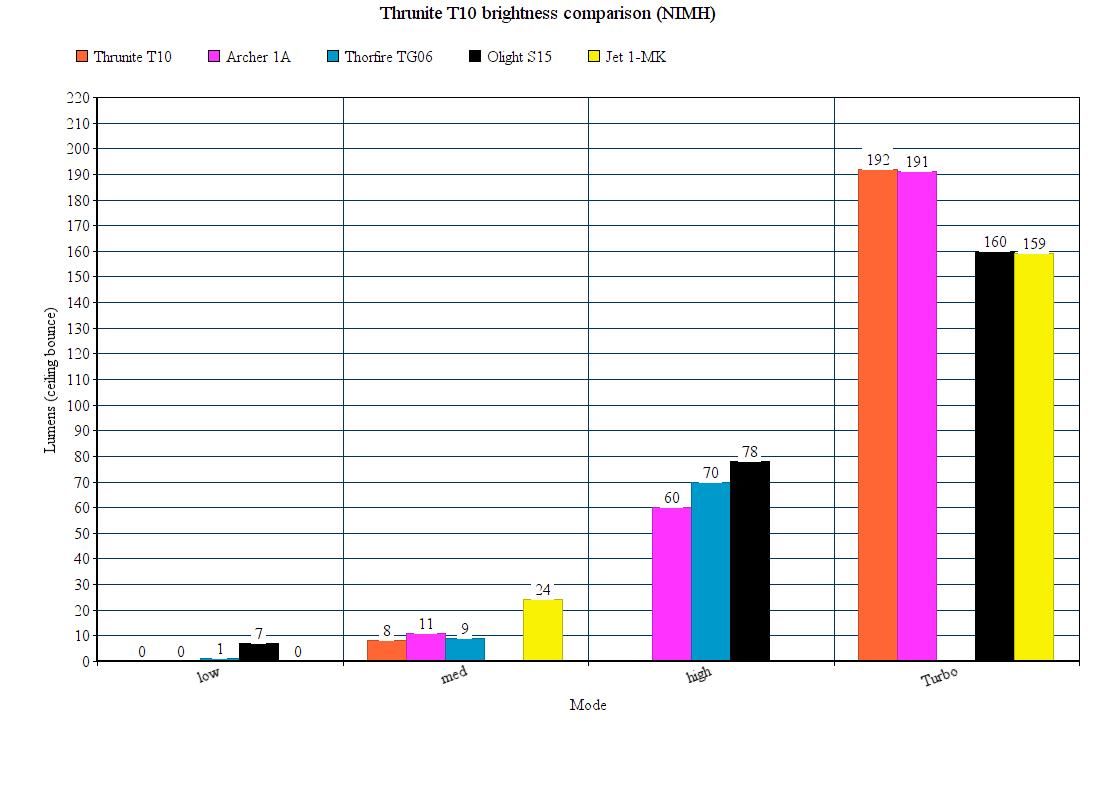 the thing I love about Thrunite. They usually perform just as good as the more expensive lights.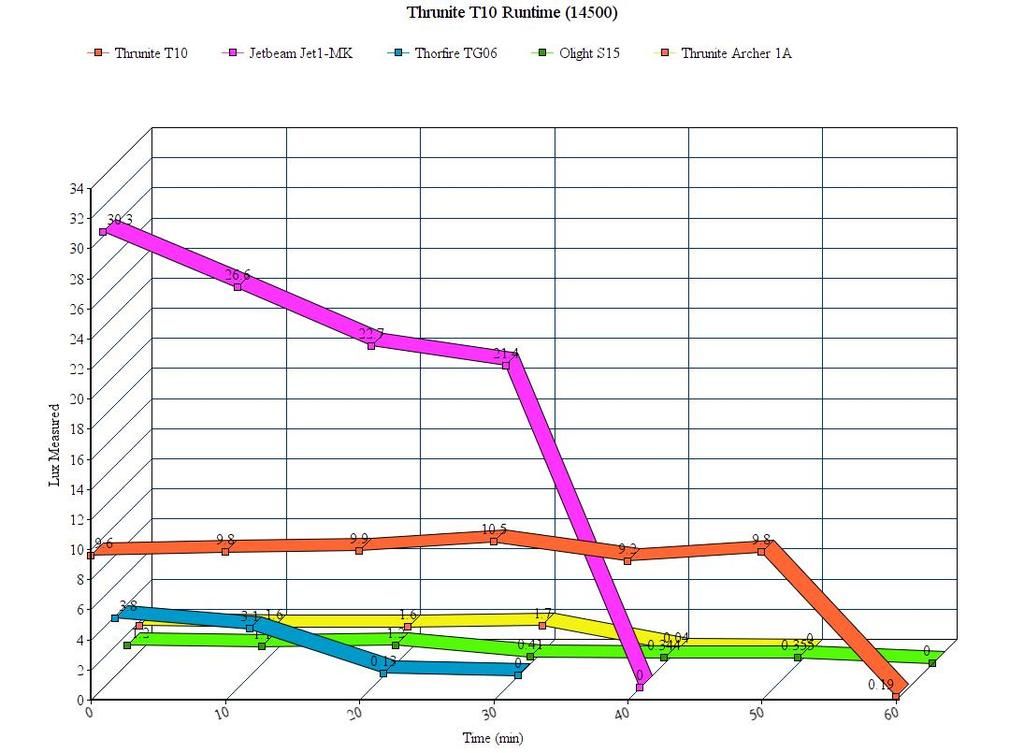 Performance with a Sanyo UR14500 840mah battery is just great. Nice flat discharge curve. Notice that the new Jet1-MK is much brighter, but it is also around 400+ lumens with a 14500. Just bear in mind these are lux measurements not lumens!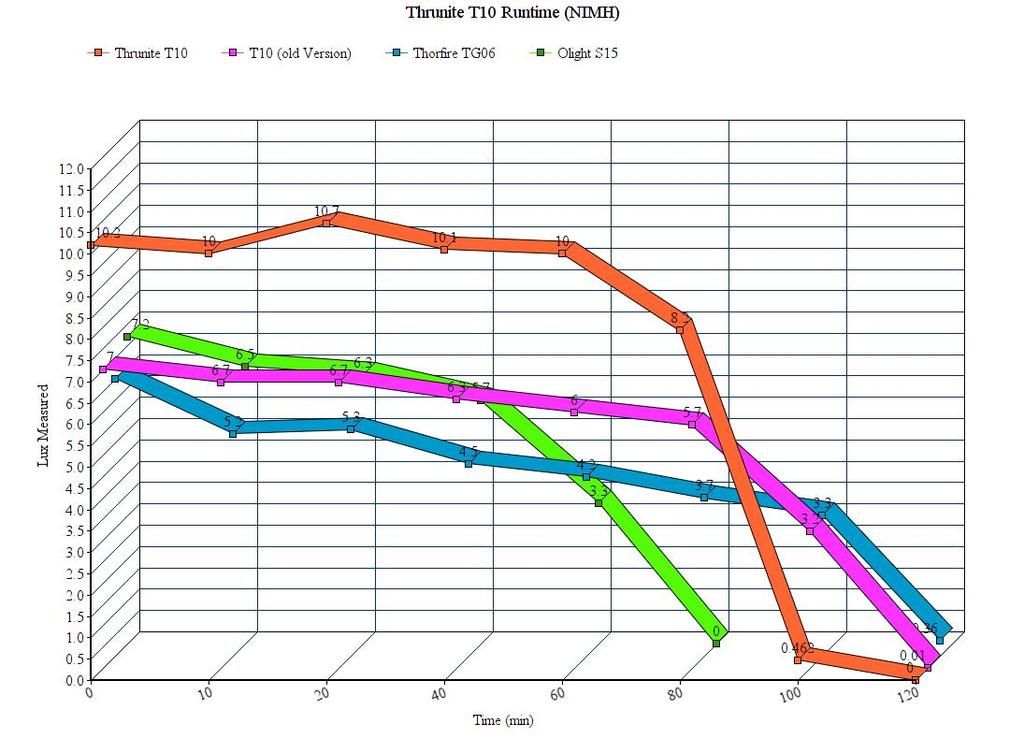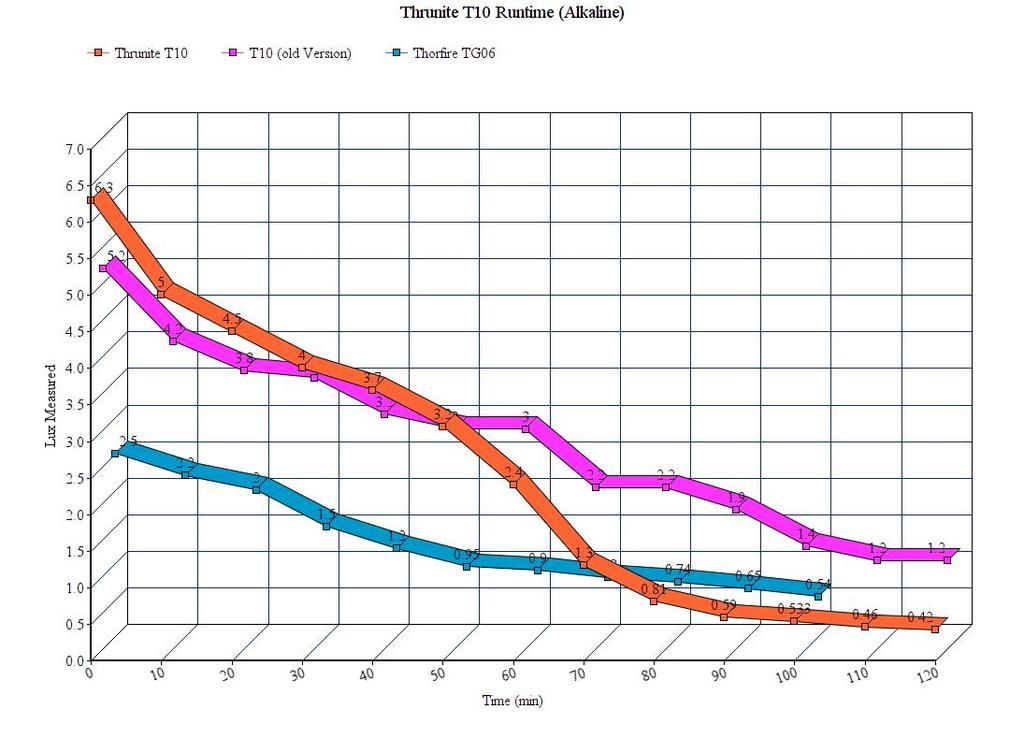 Beam Shots: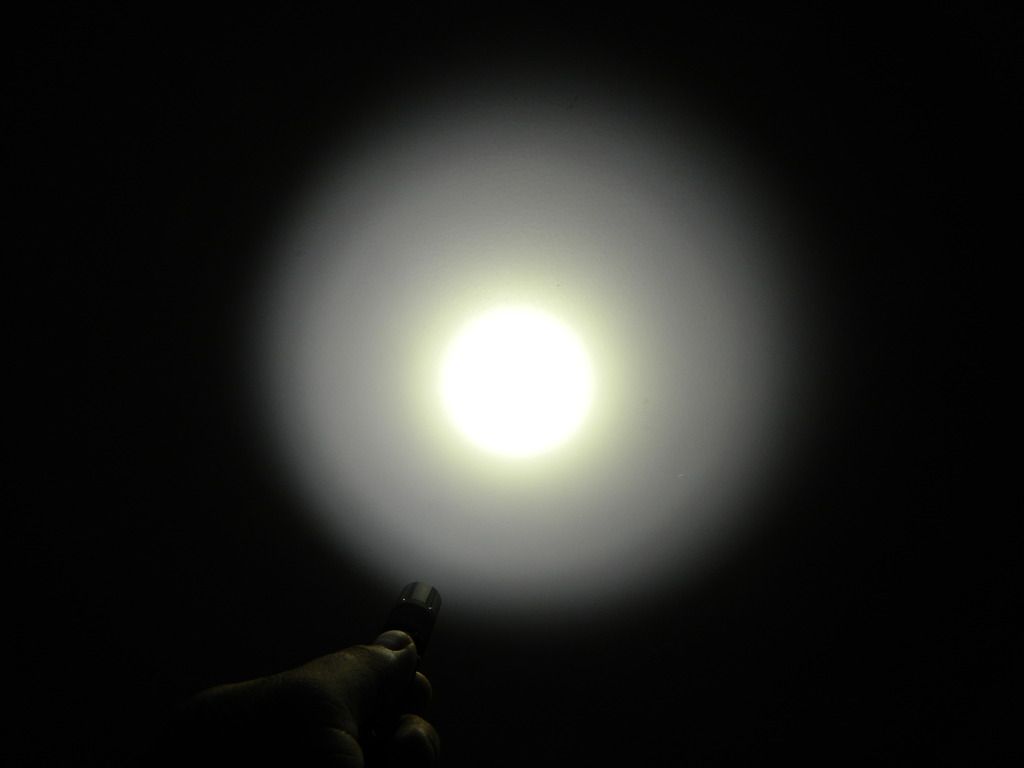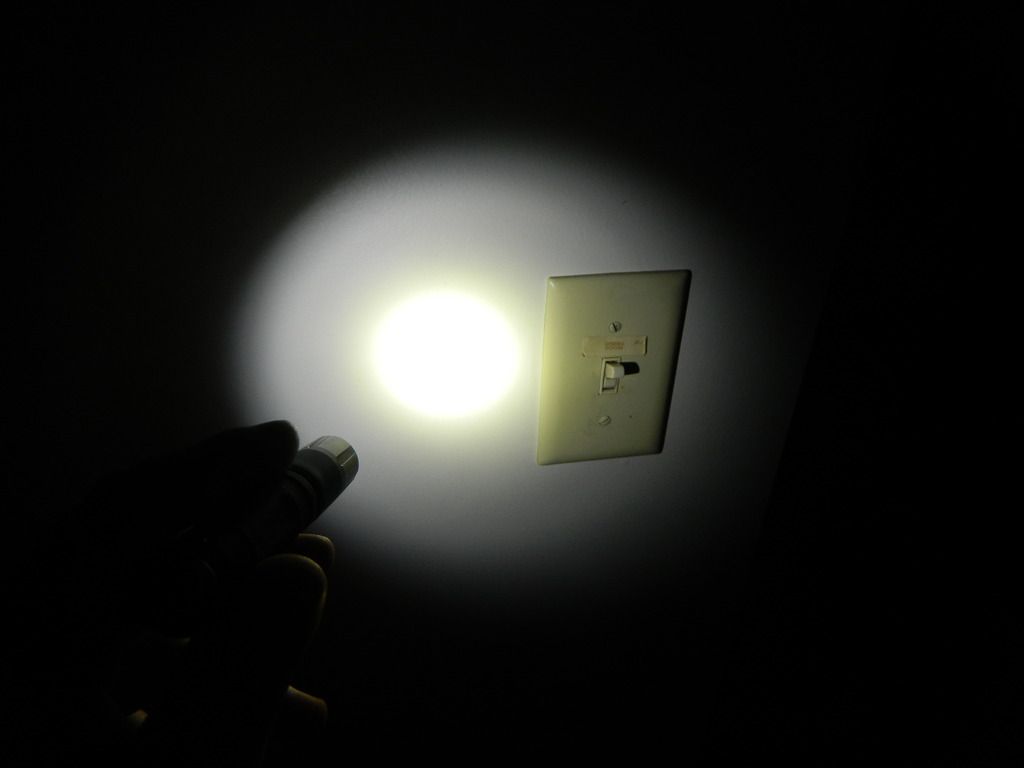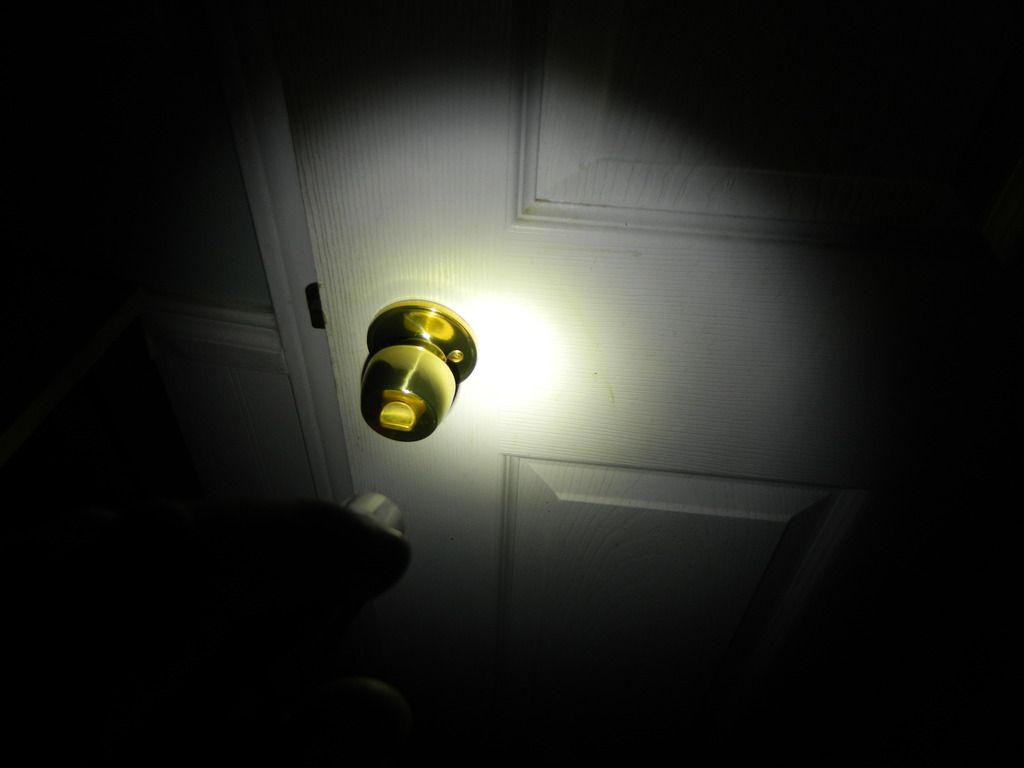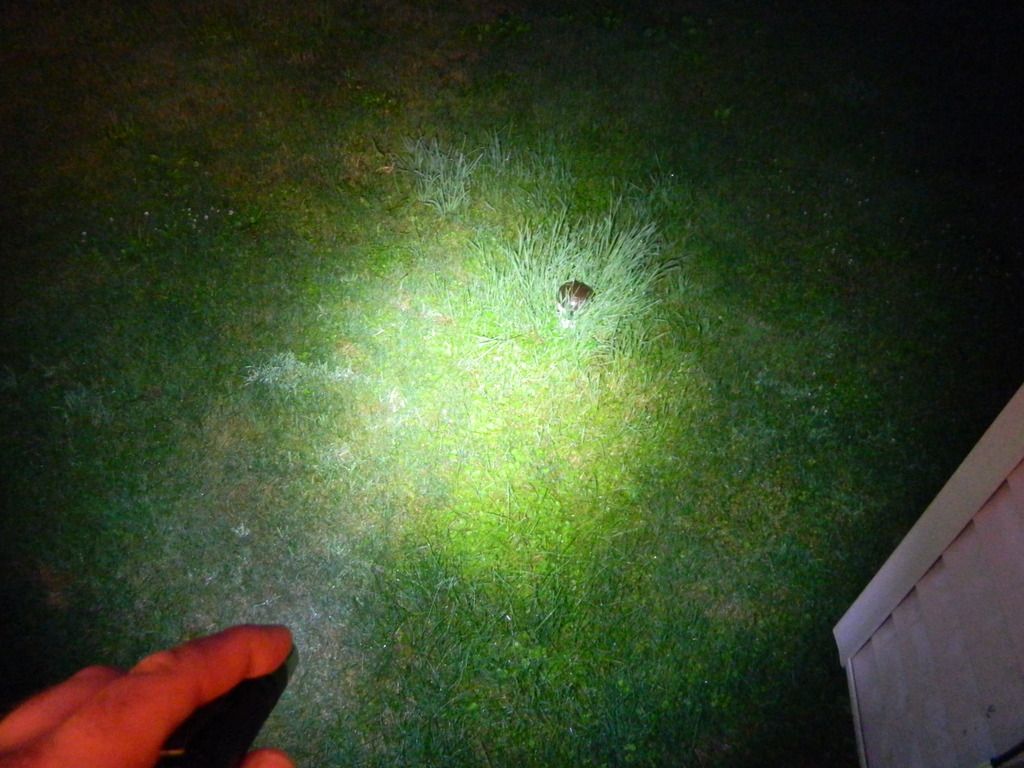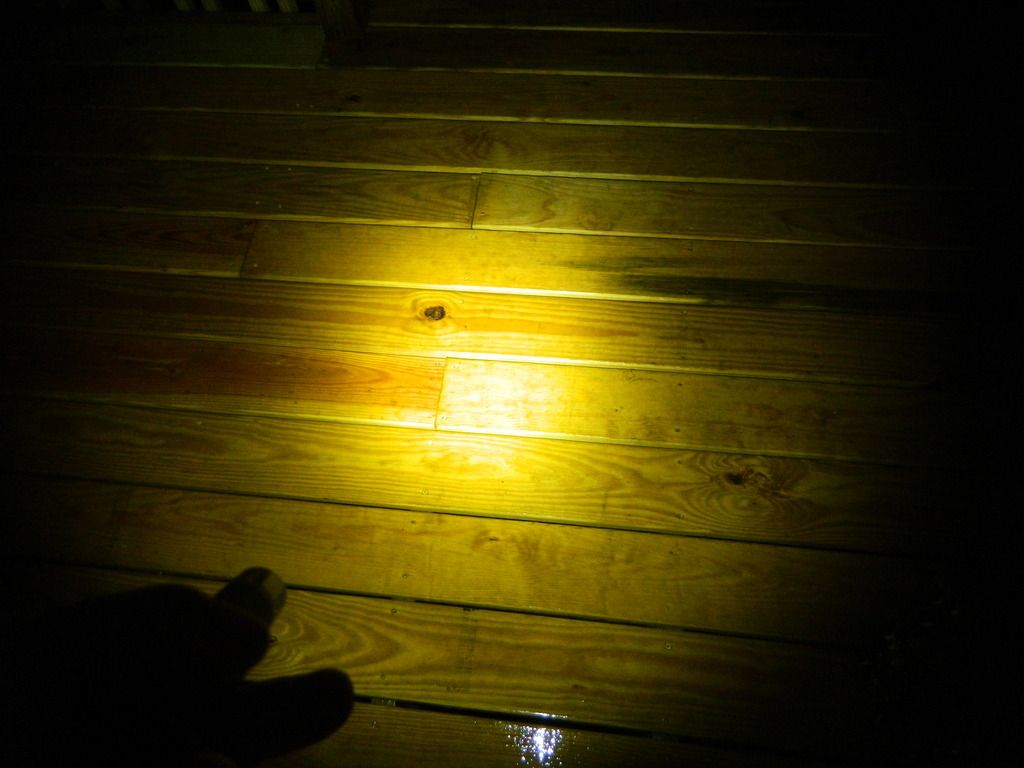 My Youtube Review:

Deep Thoughts:
It's tough to be fair to the light that started it all, but I tried. There is so much that I like about this light. It has a pleasant beam with a nice tint, it has a simple user interface, and it's built well. the 14500 performance is excellent, and the light can handle heat. This is definitely the longest lasting light that I have utilizing the 14500 batteries. It's a reverse clicky and you can lock out the light by twisting the head. I often consider this the meatloaf of my flashlight collection. It isn't very exciting, but it works great and performs admirably at the price. In fact, it vastly outperforms the much more expensive Olight S15 in every category.
The negative:
The biggest negative is the new pocket clip. It is far too flimsy for a guy that is tough on gear like me. the only saving grace is that the light sits deep enough where you dont have to worry about it snagging on anything you lean against.