The. 6. batch gets a little bit hard to follow for new people,
so I start 7. Batch here
Attiny25V running Bistro HD OTSM
OTSM works perfectly with lighted tail cap and hot light no more OTC timing issues
2S Bistro OTSM now on all sizes but 15mm available, 15mm 1S OTSM implemented with design change
or
Attiny85 running NarsilM v1.2 orAnduril
NarsilM manual, a lot of options to configure this one
NarsilM driver can be thermal calibrated as well
you can choose the temperature for step-down, but change it later in User Settings
the time for step-downs depends on the lights size/heat, a pocket rocket off a 14500 high drain will need a shorter time than a Convoy L6
standard will be 60°C
standard step-down time 45s
Information about this TA driver series here, notice that my drivers are developed further and have slightly different design
.
If you want fully assembled and tested drivers send me a PM
.
Available options:

15mm for 14500 lights
17mm for most Convoy, Eagle Eye, BLF A1 lights
17-19mm
20mm
21mm special for Skilhunt H03
20-22mm for various lights with this size
20.5mm Astrolux S42, 21mm thin board for Skilhunt H03
38.5mm Courui D01
42mm for Truenite TN42
46mm SRK, MT03
47.5mm Q8, MF01, MF02
2S boards are now available without the unreliable overdriven AMCs in some sizes
- FET+0.3A output, by replacing the AMC with a small FET and resistors
- 17mm as well FET+1A+0.15A with 2 different sets of low current resistor channels
.
This time will be using the Infineon BSC009NE2LS5IATMA1 as a high current low resistance MOSFET (1.25mOhm @3.2V)
You can choose a custom number of 7135 less than the maximum
Drivers will be fully tested
2S LDO mod is available for all sizes now
efficiency advantage over FET+7135×1


this is just an example, keep in mind that triple hot rods get more gain than a single emitter light
Springs:
for 17mm Board will be phosphor bronze in 2 lengths
for 15mm board the short spring fits (the long upside down but risky)
All drivers come without soldered springs, to stay below 10mm envelope thickness which is 2.2€ cheaper to ship
long spring for 20mm and larger Or short spring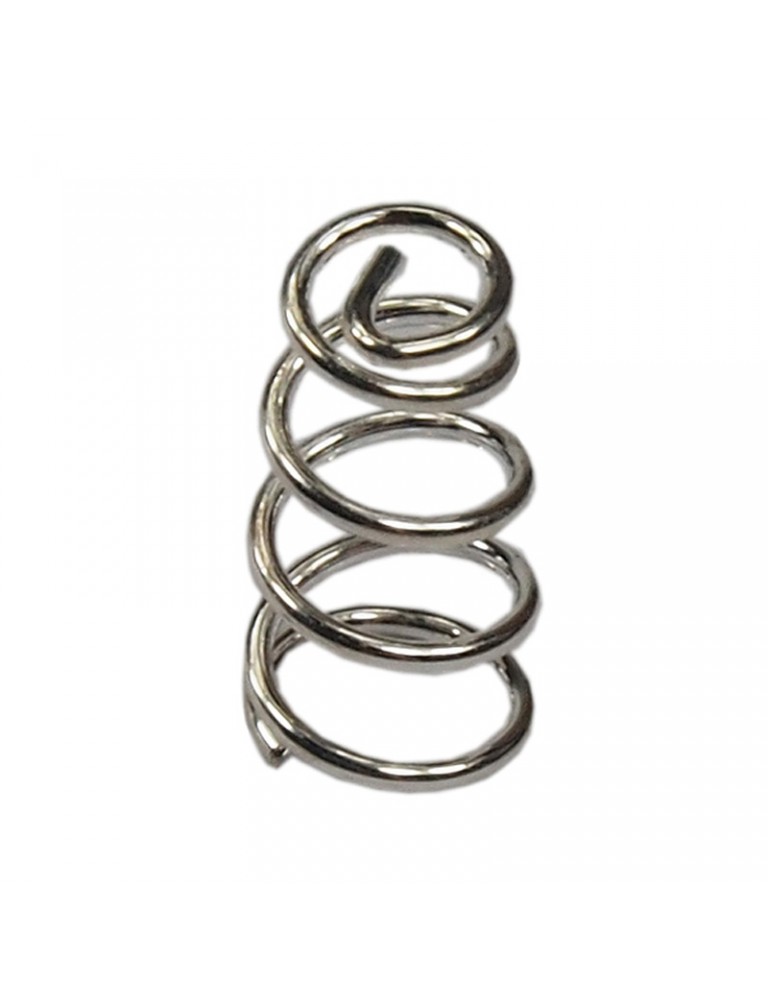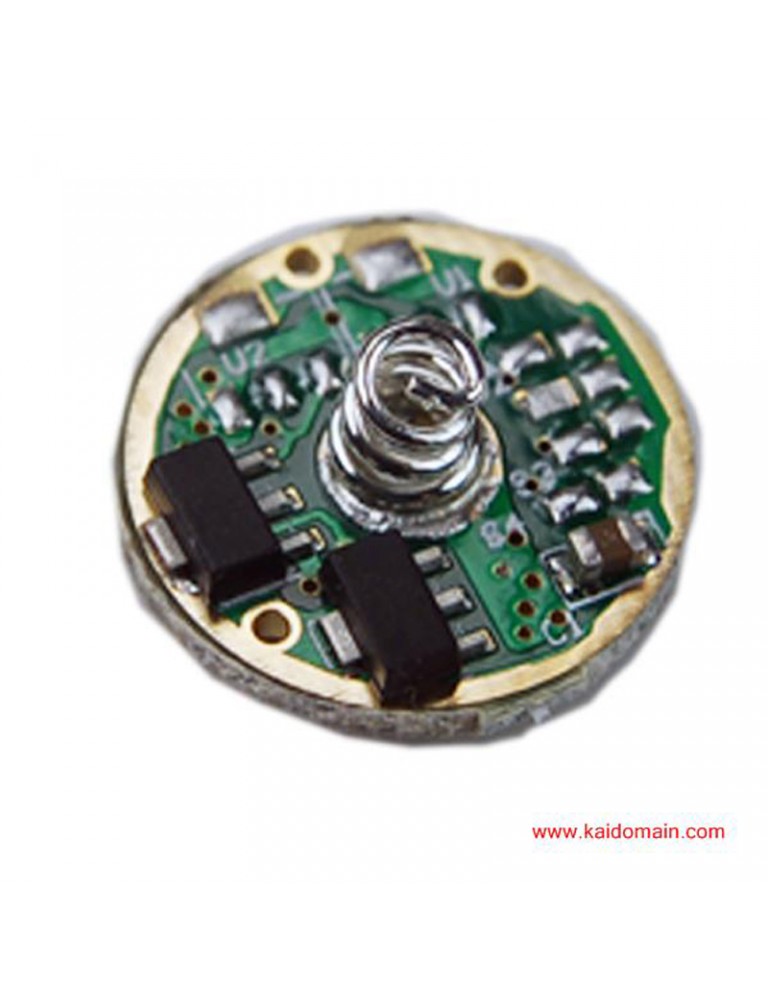 For 24-30mm boards those springs are good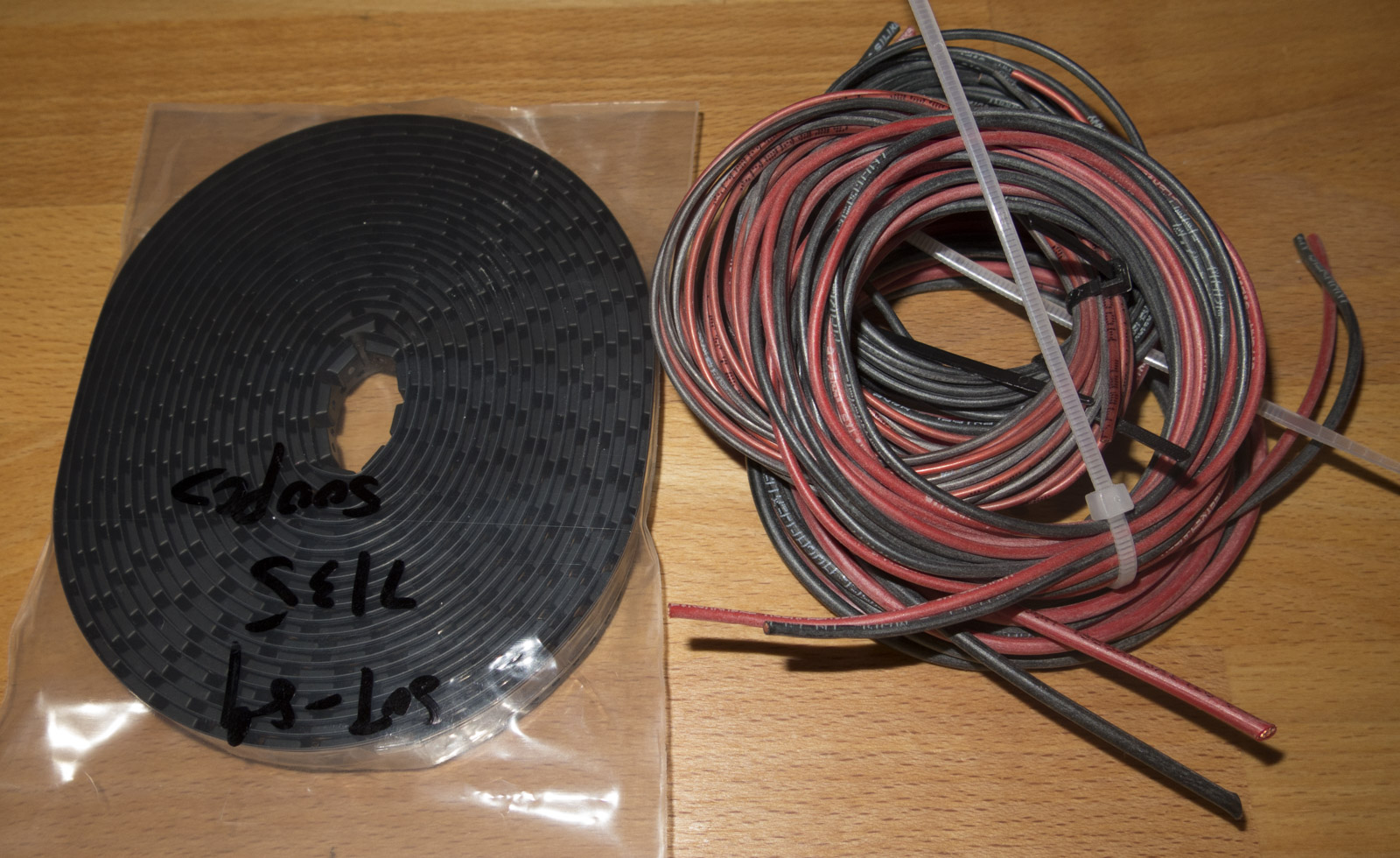 I have now 0.35, 0.75, 1.0 mm² high flexible silicone wire for the drivers
0.75mm² max for 17mm drivers
0.1€ per inch
prices reduced to half of 4. batch as the shipping costs are relatively low for a bigger order
1.0mm² for 22 and 30mm drivers
0.175€ per inch
Prices:
15-22mm
12€ Bistro HD OTSM Attiny25V
NarsilM Attiny85
12€ with temp+LVP calibration and max temperature preset,
per loose bronze spring add 0.25€
large steel spring 0.12€
springs can be soldered, but stiff long spring adds shipping
silicone cable can be soldered for 0.1-0.175€ per inch
also soldered short or large long spring plus soldered wires adds shipping cost
38.5mm +1€
46mm +2€
47.5mm MF01 MT03 Q8 +2€
Bistro OTSM 2S LDO +1€ all sizes
Bistro or NarsilM customized mode spacing adds 1-2€ depending on how many groups or ramping table you want changed
or you supply a hex add 0.5€
+1€ for SRK Size with more than 8 AMC7135 Bank with all 16 AMCs
2€ envelope priority air mail shipping worldwide
+4€ for optional tracking + insurance up to 25€
Soldered long phosphor bronze springs are possible, but it adds about 2.5€ shipping costs
Insurance up to 100€ adds 2€
Insurance above 100€ adds 4€
1.1€ Germany
adds 2.8€ for signed tracking + insurance up to 25€
—
[Reviews] Miboxer C4-12, C2-4k+6k, C2, C4 / Astrolux K1, MF01, MF02, S42, K01, TI3A / BLF Q8 / Kalrus G35, XT11GT / Nitefox UT20 / Niwalker BK-FA30S / Sofirn SF36, SP35 / Imalent DM21TW / Wuben I333 / Ravemen PR1200 / CL06 lantern / Xanes headlamp
[Mods] Skilhunt H03 short / Klarus XT11GT, XT12GTS / Zebralight SC50+ / Imalent DM21TW / colorful anodisation
[Sale] TA based drivers NarsilM or Bistro OTSM 17-22mm, S42, L6, Q8, MF01, SRK, TN42  / Narsil based buck driver for 20-30mm MF01/02, TN40/42, GT, MT09R / Remote switch tail DD board with FET