This light have been reviewed on BLF before. I think most have been covered. But here is a "quick peek", some pictures,  and some of my thoughts (I obviously have many thoughts
). I feel that this light deserves some more publicity. Its such a nice light.. So here goes..
Compared to ZY-T08 and Lustefire (TK-70 clone).
Size of a SRK, but head width like a ZY-T08 (but with triple emitters in the SL-3)

SRK sized reflector on the left, SL-3 reflector on the right..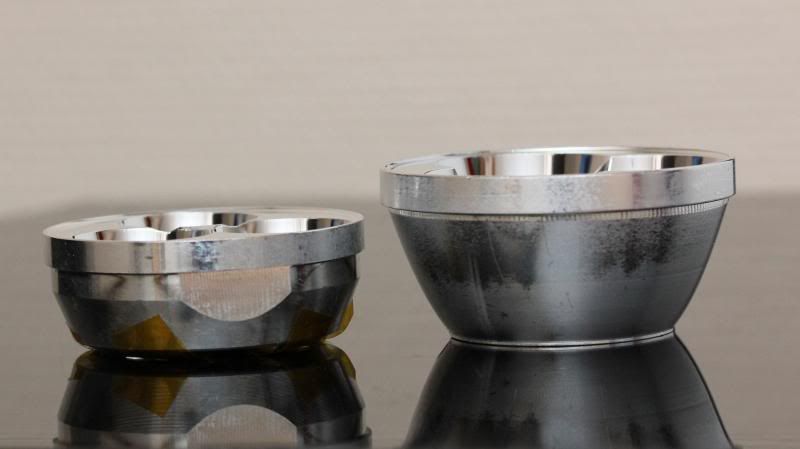 No hole in the middle of the head (down to the driver) like I have seen on some of these lights.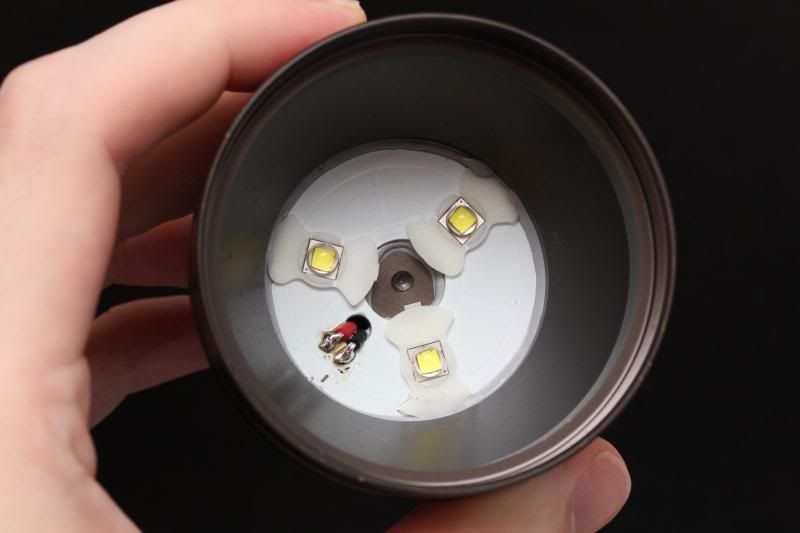 Room for 16mm Noctigons, but stock MCPCB seems to have got so much thermal silicone or something that it would probably be a PITA to get it out...
... and the reflector is flat on the backside. So it would probably need a little work to get the emitters nicely centered if they were put on Noctigons..
Not sure if this design is common, but I had a spring at the end of the driver... (which I have not seen in other reviews/pictures)
 .. and the negative spring was not attached to anything, it just sits in the bottom of the tube, which is bare aluminium in the end..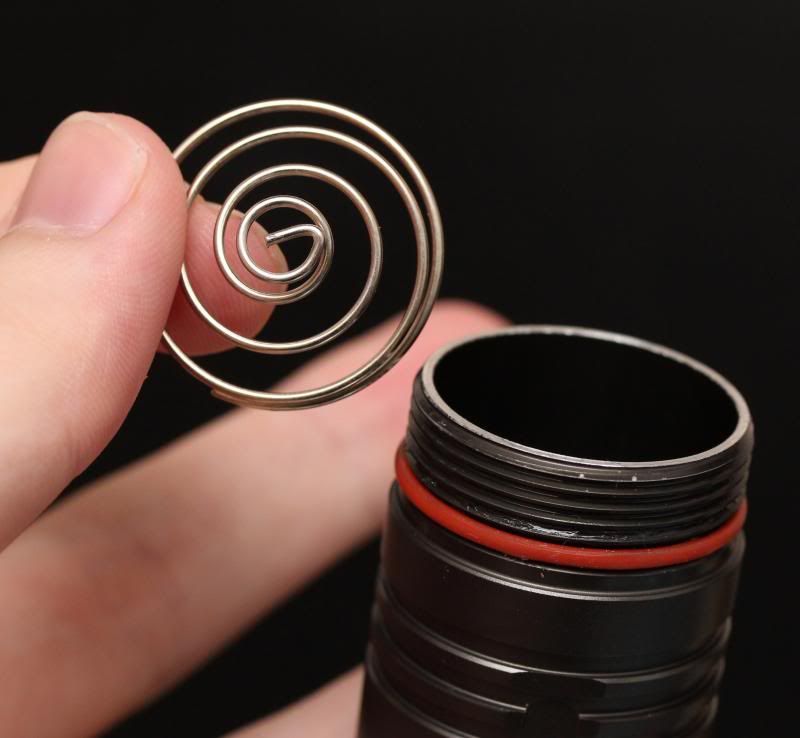 Driver circuit based around 7135 regulators.... There is room for a 8x7135 nanjg (DrJones driver?) in the driver compartment too, not sure if there is much more room for wiring...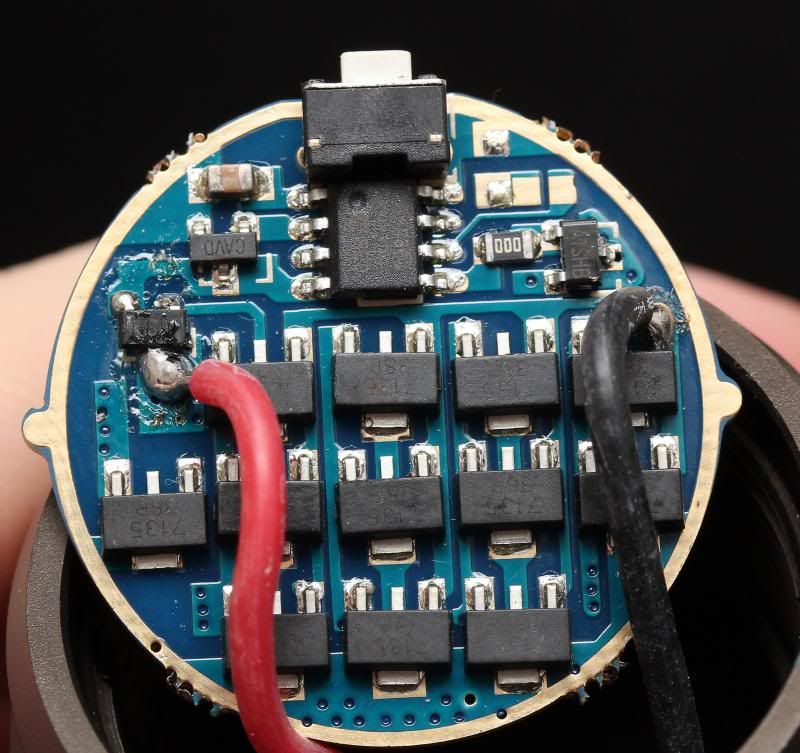 My thoughts on the light:
Its a lovely little light... Very well built and nice finish.  Very compact and small, yet a fairly large triple emitter reflector. Great heat transfer. 58mm AR lens can be fitted (stock lens is 60mm).. Output on high is nice (should be 4,5A/1,5Ax3, I have not measured). For most people and batteries that is enough and a nice compromise between runtime, not being too warm, and good light output.
UI- No memory, low- medium- high and hidden strobe. If you cycle past high you get back to low. Hold around 0,5 seconds to turn off. Double click to get to strobe. Sounds like a nice UI right? Yes and no, you have to click three times in order to get to high. And if you do it a bit too quickly you find the "hidden" strobe, either on you way to medium or to high.. That is annoying! And once you get out out of strobe you are back to low. arh... I just wanted to get to high..
Its a nice UI if you adapt to it and are not in a hurry to get to medium or high. I often want high and I want it quick...
Mode spacing is good. Some might prefer if low were lower though.
You also need to fit short (unprotected batteries). And whats up with that loose spring in the tail?
Despite some cons. Its an extremly nice light IMO.  So much nicer to carry than a SRK due to grip size. And its much lighter, mainly due to less batteries,  but it seems to throw like at SRK running twice the amps, and its still got good flood... There are lots of things to like with this light. Id recommended it!
Its such a nice form factor! Could be a future favorite..