Hi all,
First light I am wanting to sell is my Trustfire X9 which I modded in August last year. I bought it brand new back then and it hasn't really been used since I modded it. In fact it has had soo little use that the same Sony VTC5 cell that I first tested it with back then is at 3.871v now and hasn't been charged in between.
Mods are as follows:
Chemtools Size 2 copper braided switch spring – Also soldered the brass button to the end of the spring.
Upgraded the tailcap orings to some nice thick ones which have a very good seal.
Direct drive contact board with the emitter positive lead attached directly to the top of the spring and the negative lead attached directly to the outer ground ring.
Machined press-fit big copper heat sink. Total pill weight is now 106g.
32mm Direct Thermal Path copper

MCPCB

out of a Thrunite TN31 with a de-domed XM-L2 U2 1A emitter reflowed by Hank at

IOS

. Sanded the

MCPCB

with 800->1200->2000->3000 then polished to a mirror finish.
20AWG Mil-spec silver plated teflon coated wiring.
Arctic Silver 5 thermal paste with the

MCPCB

screwed down.
I changed out the lens for one which is supposed to be AR coated. Although I can't see a coloured film on it like normal AR coated lenses so I'm not 100% sure if it is. Although it is very clear, much better than the standard one.
All threads have been lubricated with Armytek Nyogel.
This light performs really well. I spent a fair bit of time doing the mods to it and I think they have all been worthwhile. The monster heatsink really pulls away the heat well. Visually, the light is in "As-New" condition.
The beam has a very tight hot spot with a reasonably strong corona and some decent spill. Please be aware though, that on a wall shot there is two faint rings outside of the corona. I spent a great deal of time focusing the emitter well and I'm not sure why they are there. You can see them in the beamshots below however as you can see they aren't visible on any shots outside.
Now for some pictures…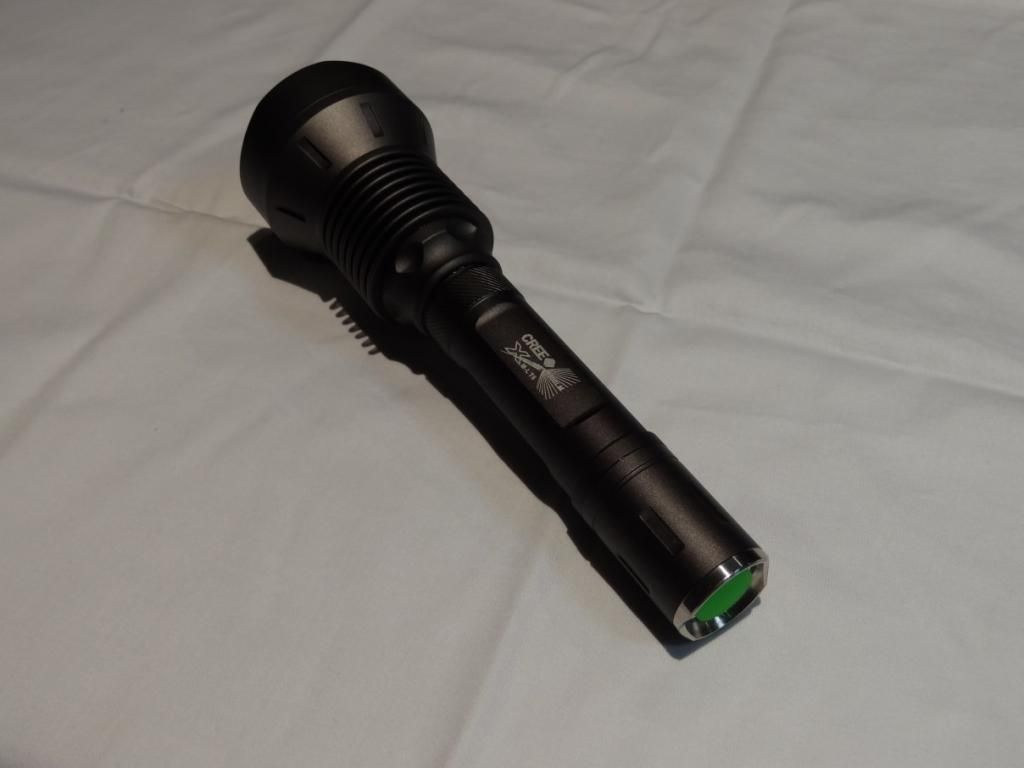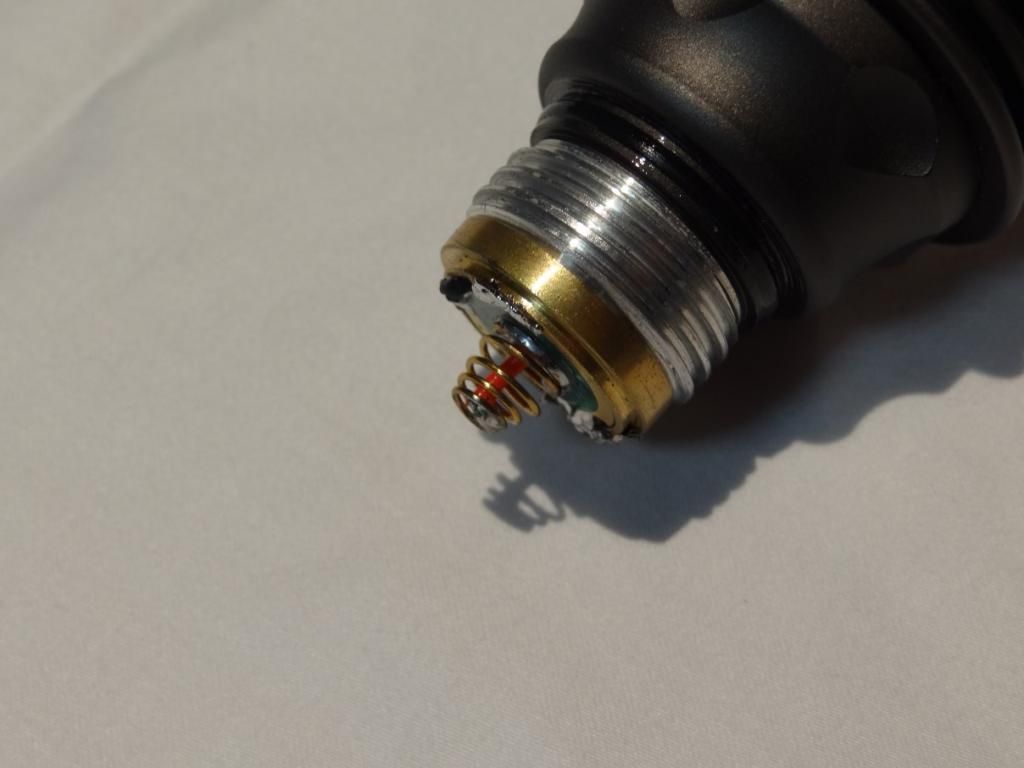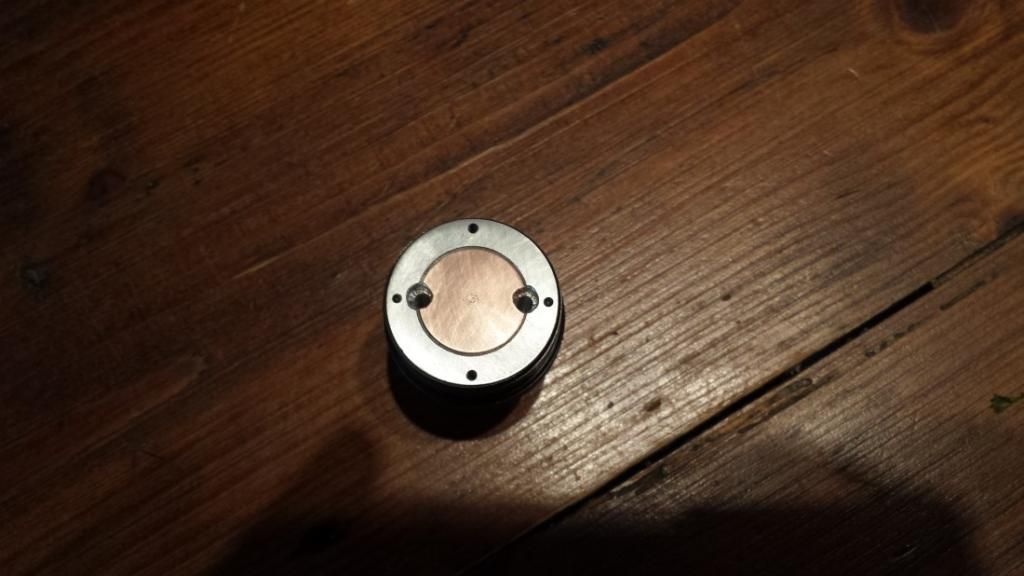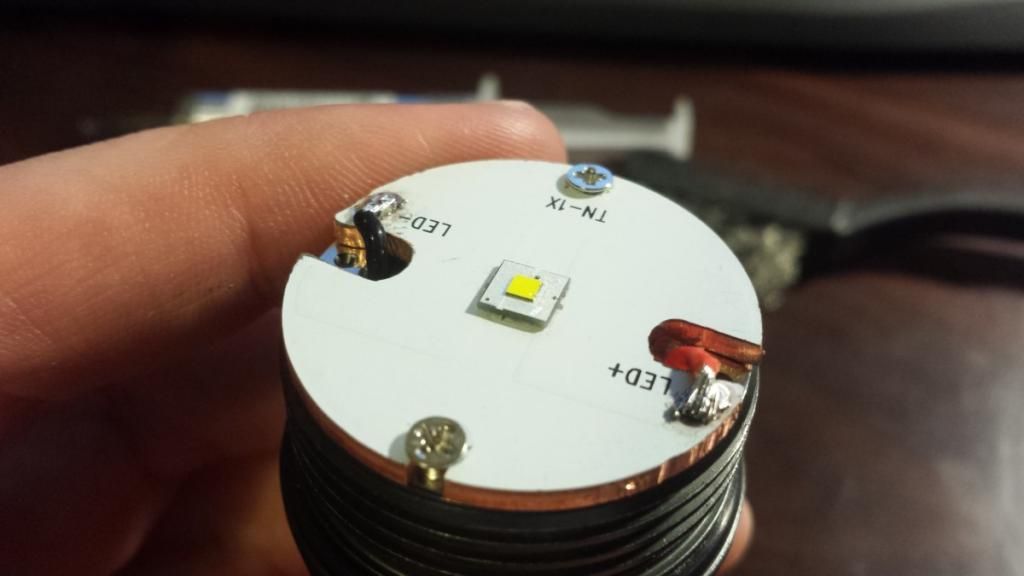 Now for some beamshots…
You can see the faint rings I mentioned above in this next photo…
I adjusted the settings here to show how tight the hotspot really is. The other photos make it look really big…
And for a comparison to the first beamshot. Here is my fully modded TN31 on the same night with the same camera settings.
I am happy to post this overseas but it weighs a bit so I would imagine the postage costs would make it not worthwhile however if you are interested I can check the postage cost for you.
As for the price. I have a bit of time and money invested in this light and am in no rush to sell it. I am asking $60AUD plus the exact cost to ship it to you. Or if you are in Perth you are welcome to pick it up from me.
If you have any questions or want any other photos just let me know.
First "I'll Take It" gets the light. That includes private messages.