My last flashlight I made now has a big brother. Its not quiet ready for action yet but all the machine work is done and all the parts to get it working have arrived. It just takes the guy with DNF (do not finish) to get it happening. I'm blaming a busy xmas schedule for holding things up but hopefully big brother will be emitting beams soon.
When these parts_____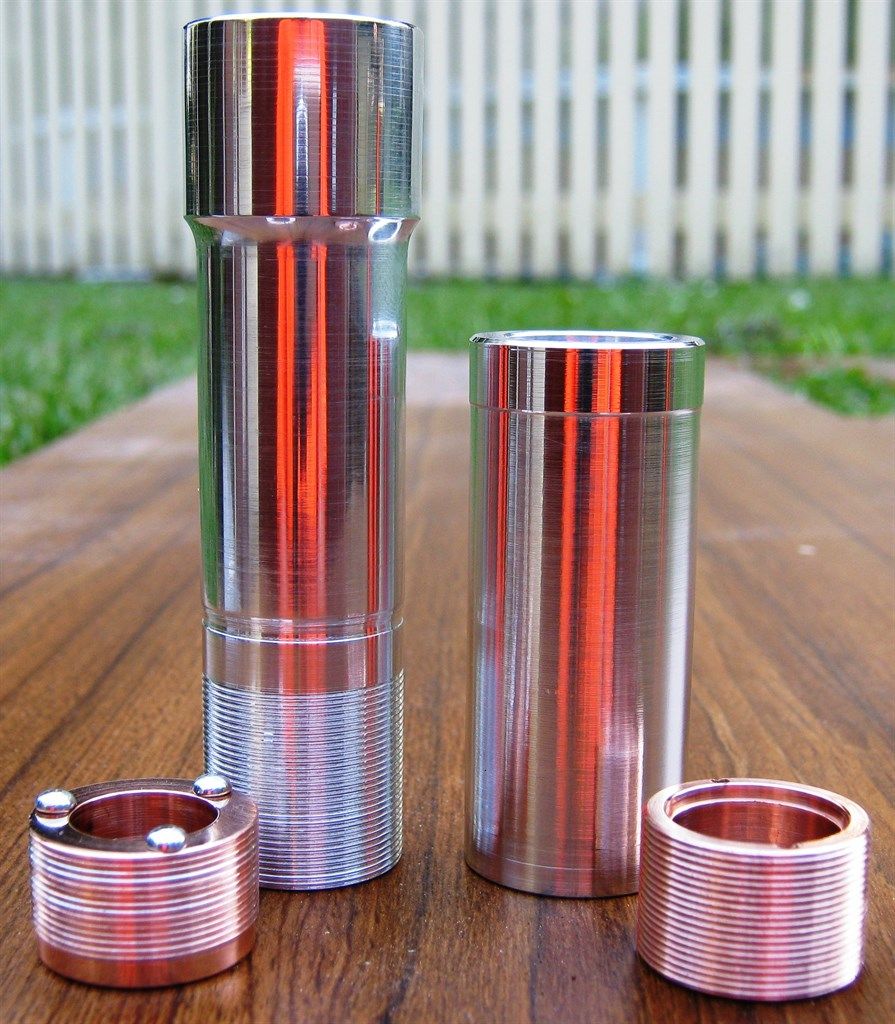 _____ these other bits and pieces get put together big brother will be created.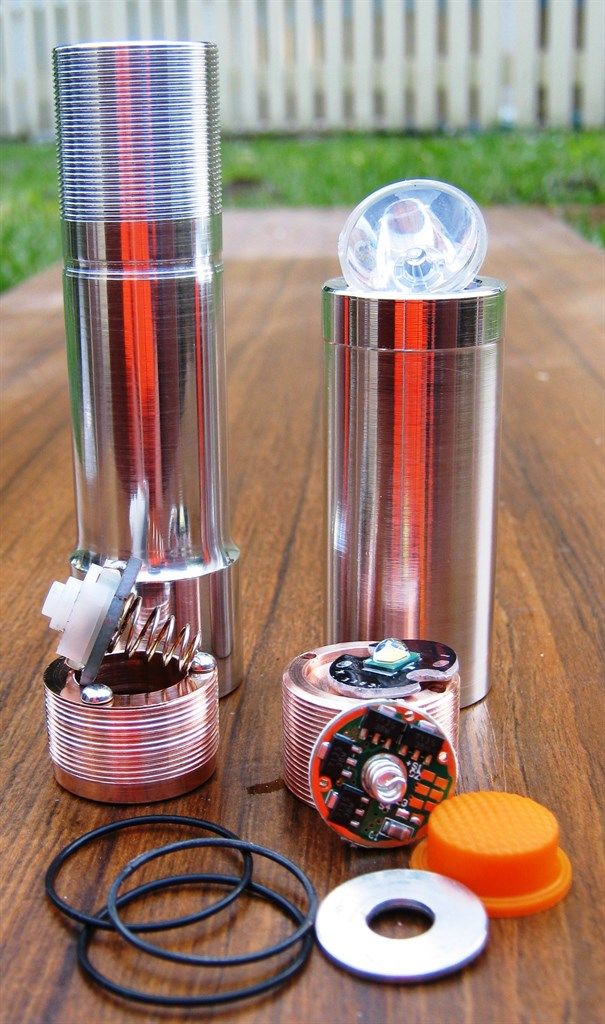 The pill which will house a 16mm XM-L U2 and a KD 8x7135 V2 driver. This driver will run at 3 amps. I have left enough depth in the driver end of the pill that If I think I can add a couple of extra chips to it (which I have) without trashing the driver, it will still fit in the pill. All threads are 22mm x .75mm pitch to keep the light as small as practical.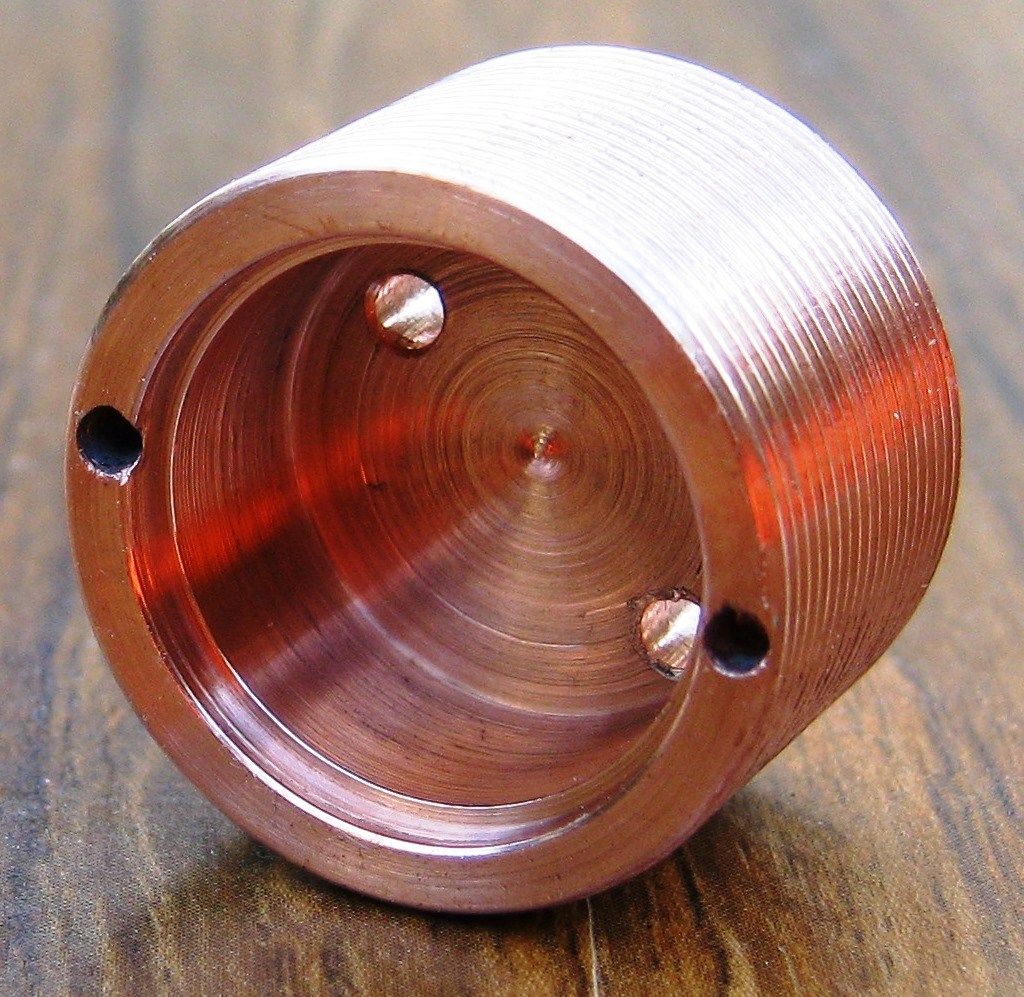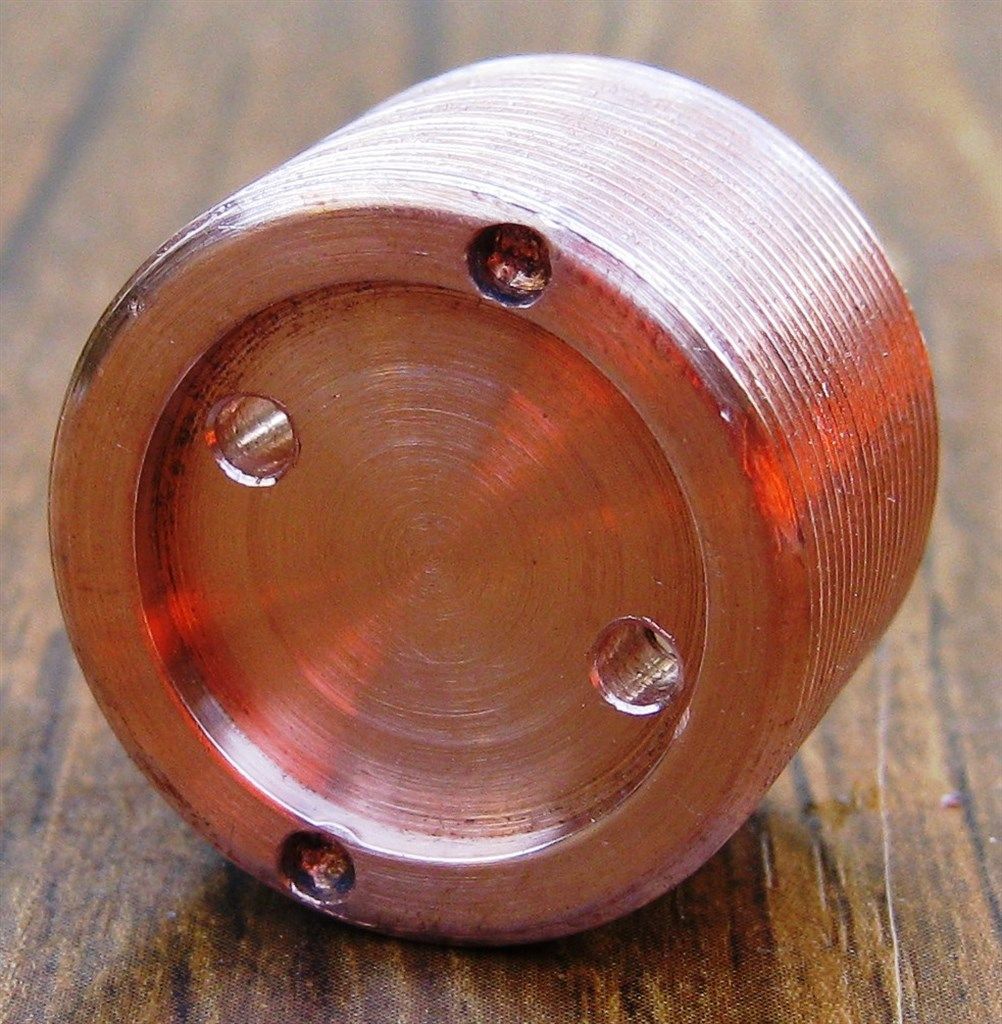 I wanted to make this light a little different to try and get a sleek look so decided it would not have a tailcap as such. It is more a switch holder that screws into the end of the flashlight body. From a side on view you cannot see this holder. An o'ring sits in the bottom of the switch housing in a slight recess that seals on the taper on the outer edge of the switch holder. Drive screws allow the light to tailstand and add a bit of bling.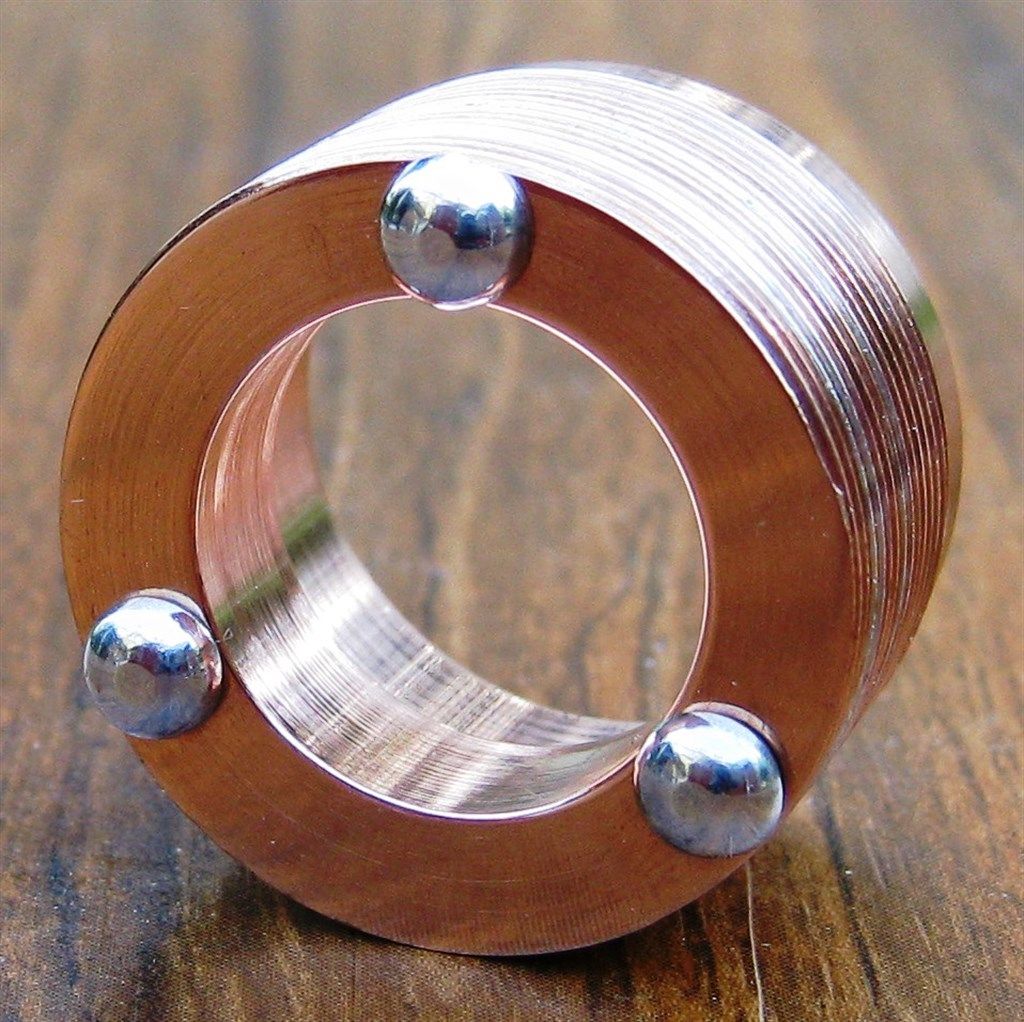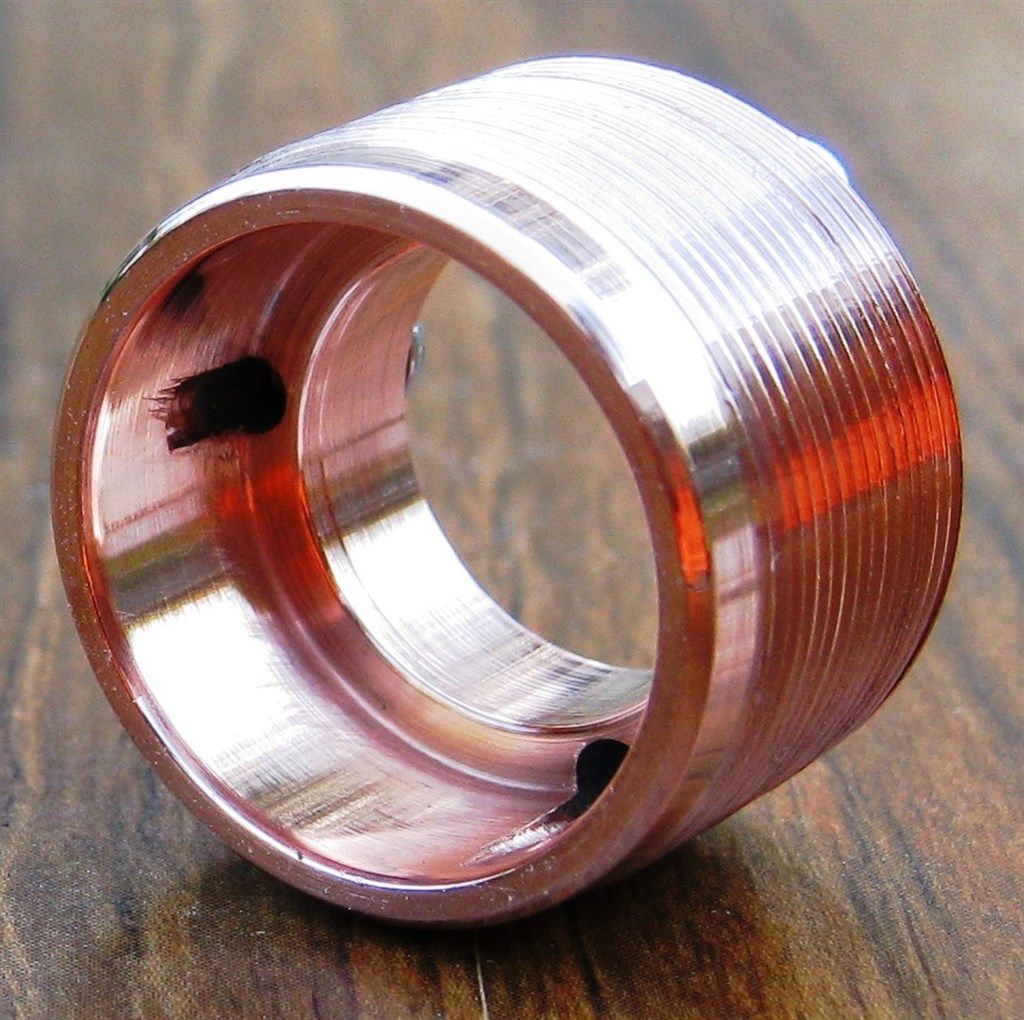 This picture better explains how it works. The battery cannot be inserted into this end. The switch is held captive by the switch holder and the step in the body. I have some colored o'rings on order which are not here yet. There was not enough metal left to put a deep enough groove to seal the head to the body for an o'ring so had to compromise with it sitting in a shallow groove at the end of the head.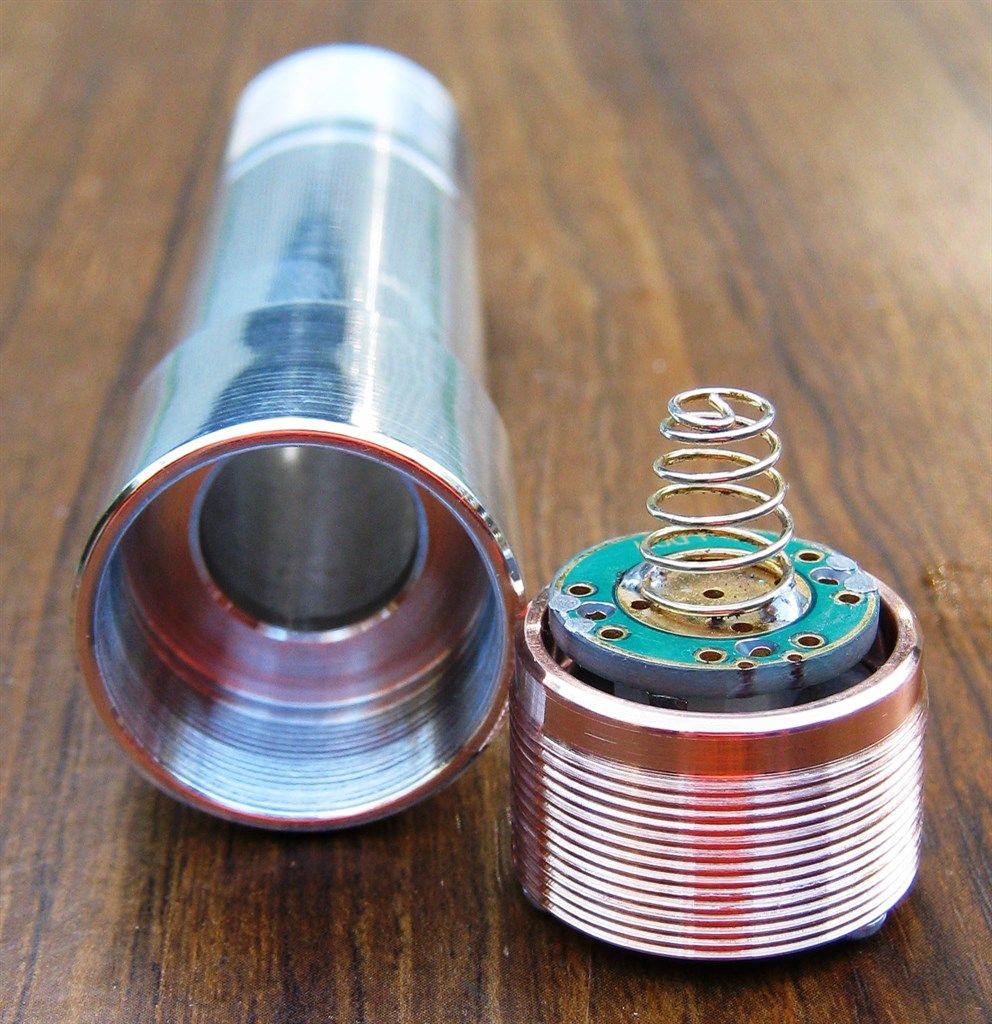 The business end has a 20mm TIR 15 degree lens which is the first time I have used one of these lenses. If I'm not happy with it I have a 20mm reflector and lens ready to go. The lens sits on an o'ring in a slight recess in the lens and housing itself. You can just see it as a black shadow here.

And finally an assembled shot with the battery that will be used.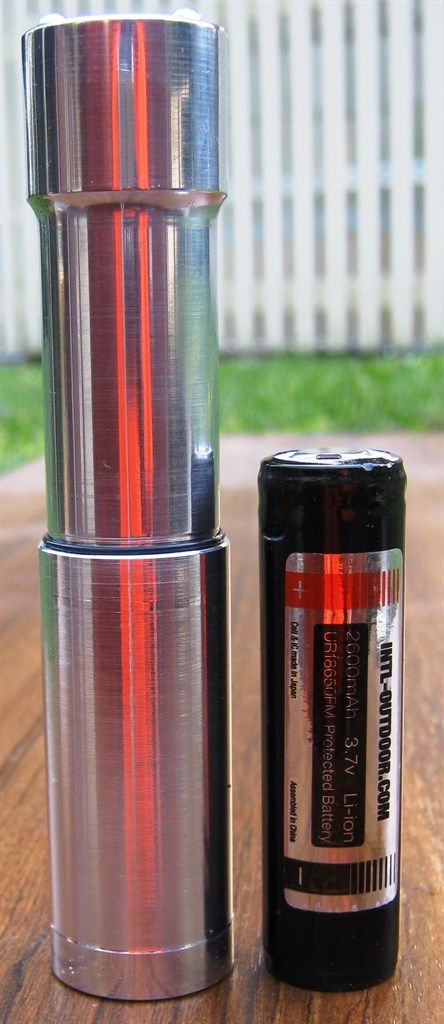 Diameter is 25mm and overall length is 122mm. Beam shots to follow, hopefully soon.

The plain finish looked a little sterile so asked the financier her opinion on what parts to sand blast. I don't mind the look and its a little different.

Left to right by usable lens size. 17mm OP reflector. 18mm 15 degree TIR. MF 3 mode P60 dropin.

Night shots. Approximate distance to shrub at the end of the driveway is 68 meters. All the lights are XM-L and running 3 amps.

MF 3 mode P60.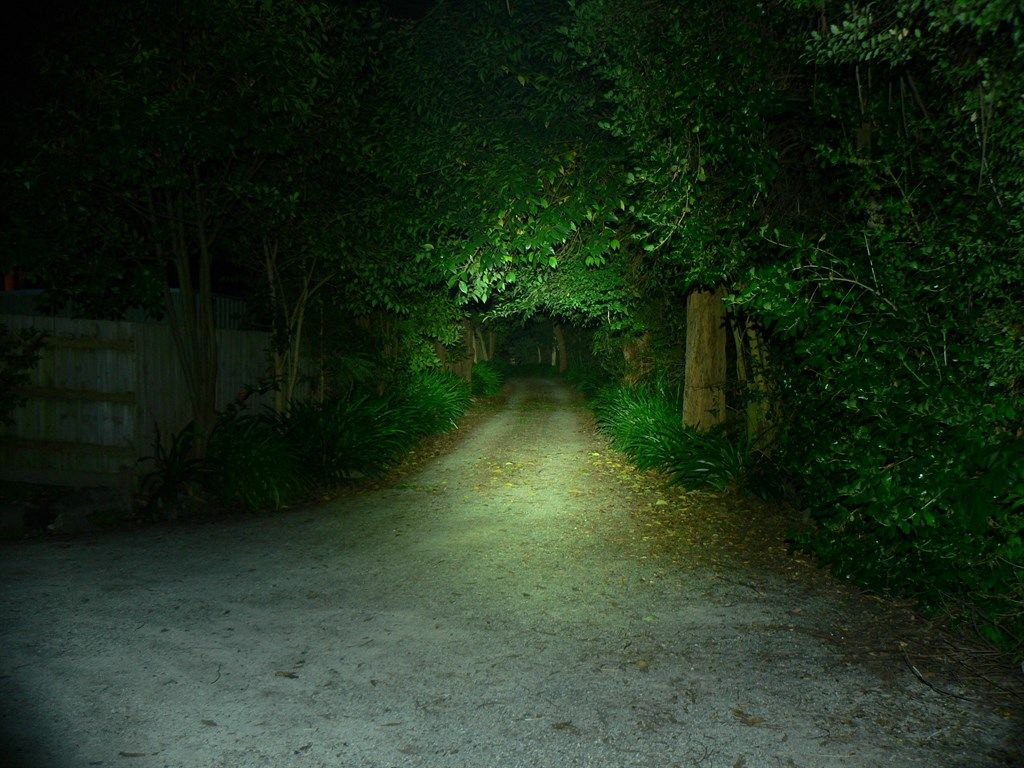 17mm OP reflector.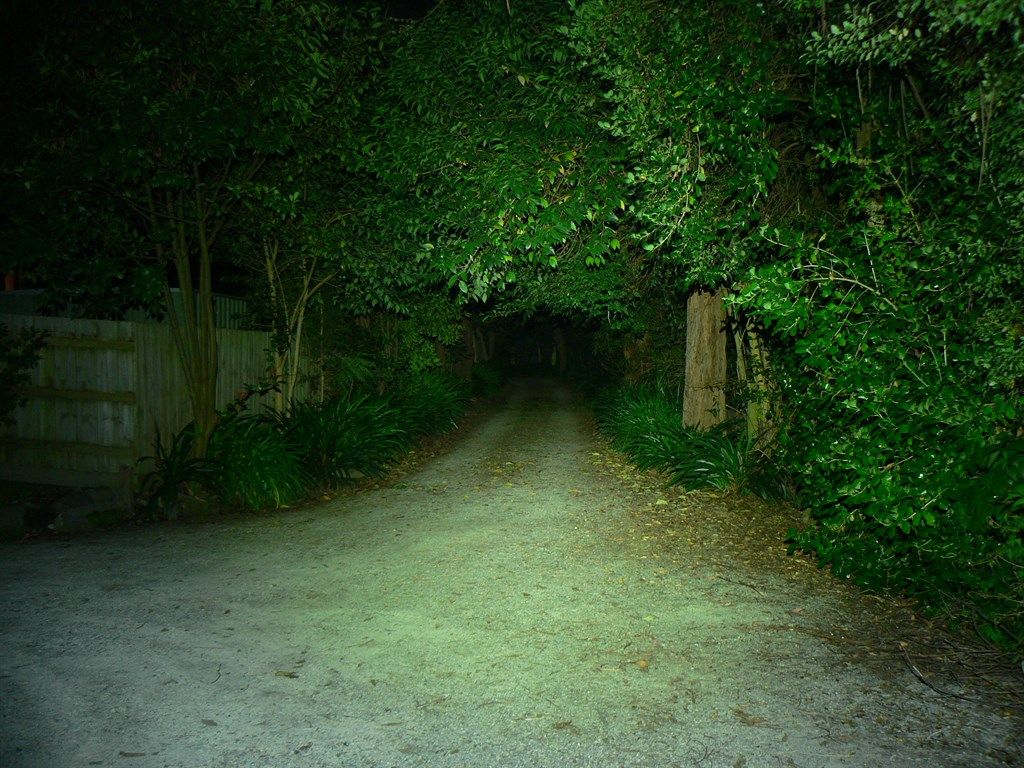 18mm 15 degree TIR.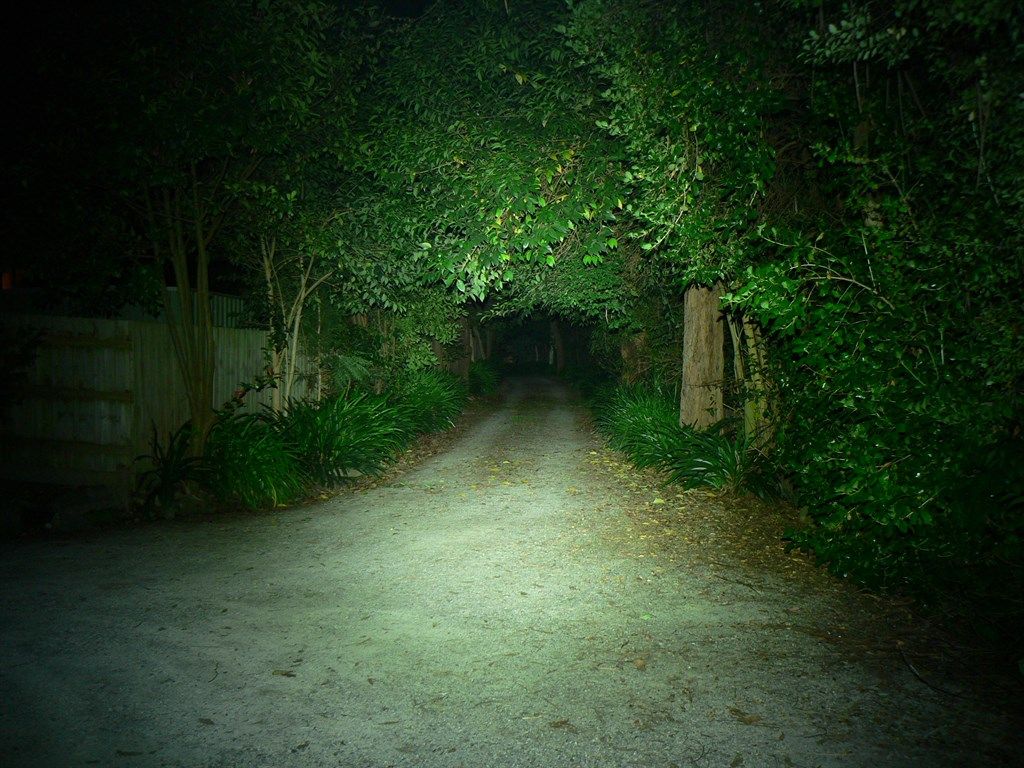 MF 3 mode P60.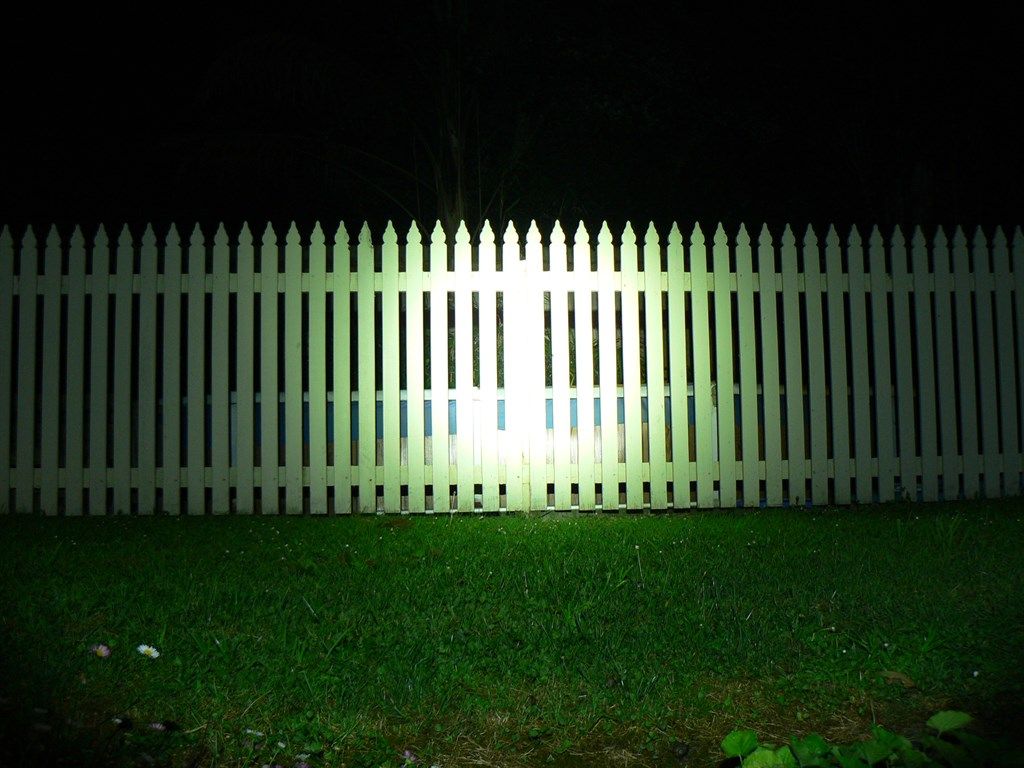 17mm OP reflector.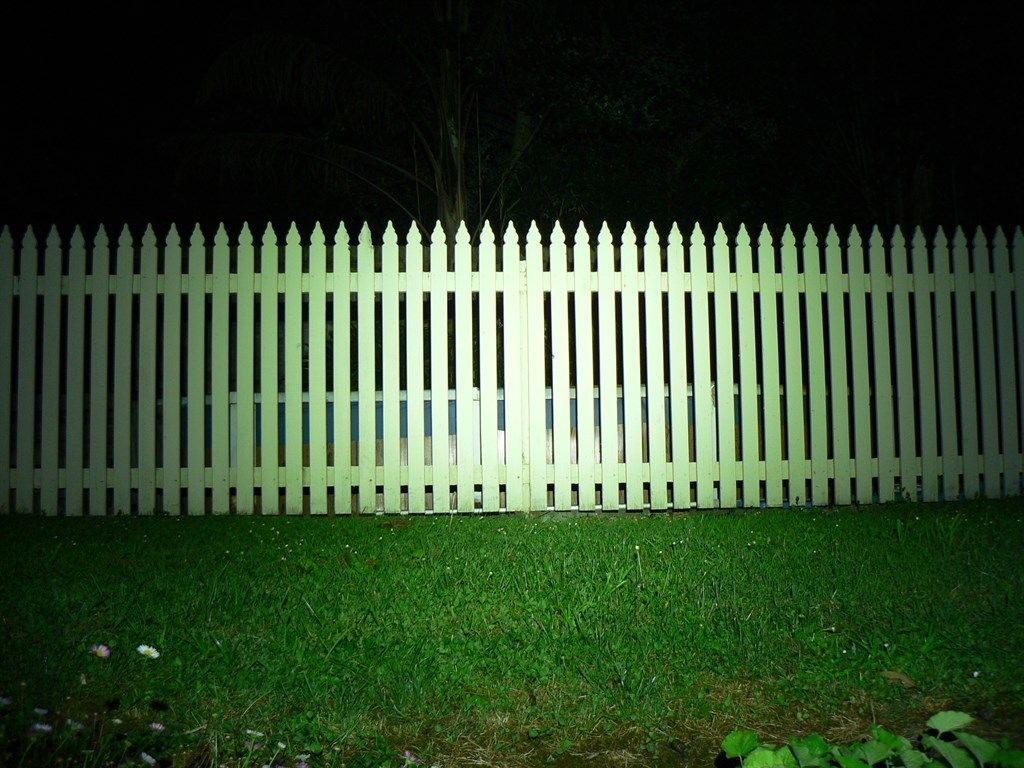 18mm 15 degree TIR.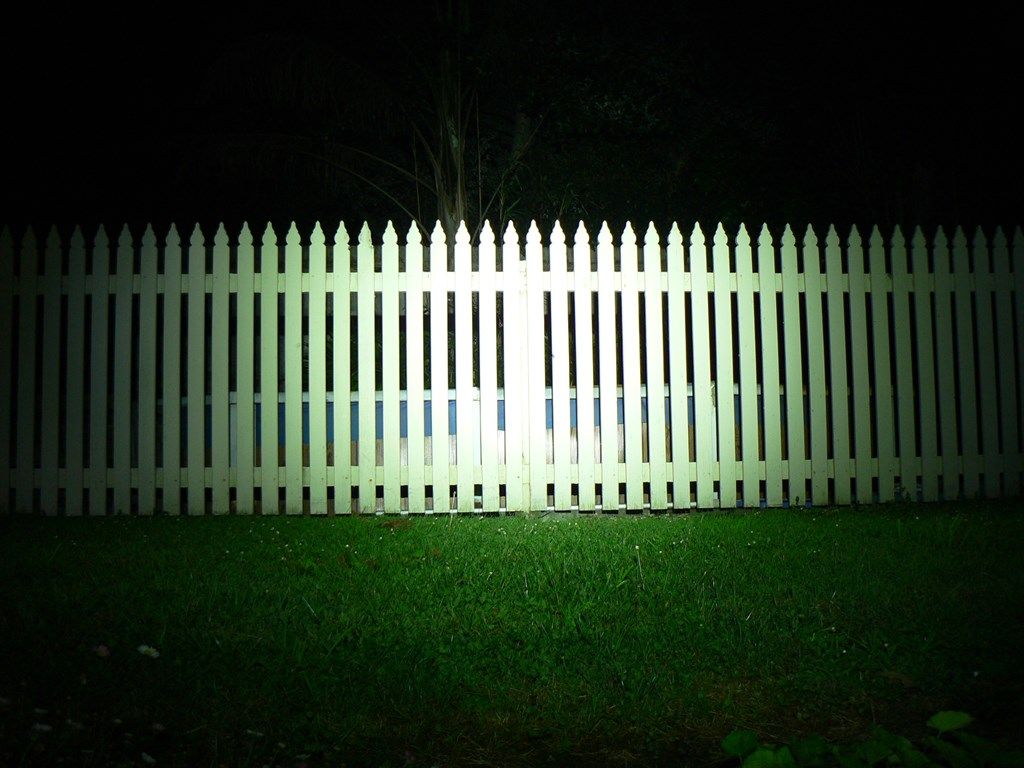 To sum up I'm impressed with the TIR. One thing you dont notice is that it is shorter than any similar sized reflector I have keeping the overall length down while still keeping a nice beam pattern. As you can see the Beam spread is about half way between the smaller reflector and the MF P60 dropin. The main issue I see with the TIR is that it is easily scratched. Time will tell how well it wears.