Larger contact boards are a rare item. Thankfully several members here had designed some contact boards and published them as OSHpark projects. I took the liberty to make a line of boards to my latest needs and I'm quite happy with the result.
22mm contact board
24mm contact board
26mm contact board

-
This is how the 22mm version came out.
-
The design derives from the well known 20mm board and has the following mentionable features:
11.4mm plus pad allowing large springs
5mm center hole, so the Nanjg 105c spring fits perfectly
Center hole as via and additional Plus vias
Ground vias have 0.9mm drill size and are arranged on a 15mm circle so that any version of Nanjg driver can be piggybacked with wire (3x, 4x and 8x Nanjgs have different ground via positions).
3 different sizes to choose from, so filing and cost are kept to the necessary. They're costly enough for a contact board, but much easier than copper rigging the 20mm board as I used to do earlier.
-
Comparison shot with the 20mm board.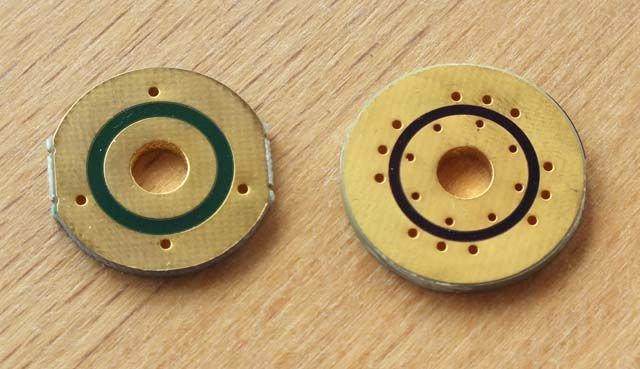 With some Nanjg boards.
Here's the 22mm version in use on an Ultrafire F10 build.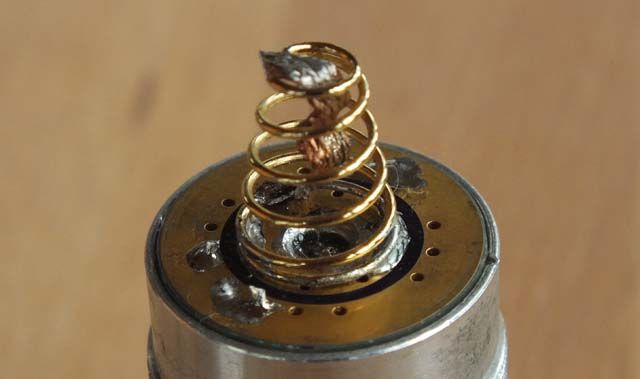 -
Feel free to use.
Enjoy.