3/13 Update
THE REVIEW IS IN!!! Mhanlen did an outstanding job on this review!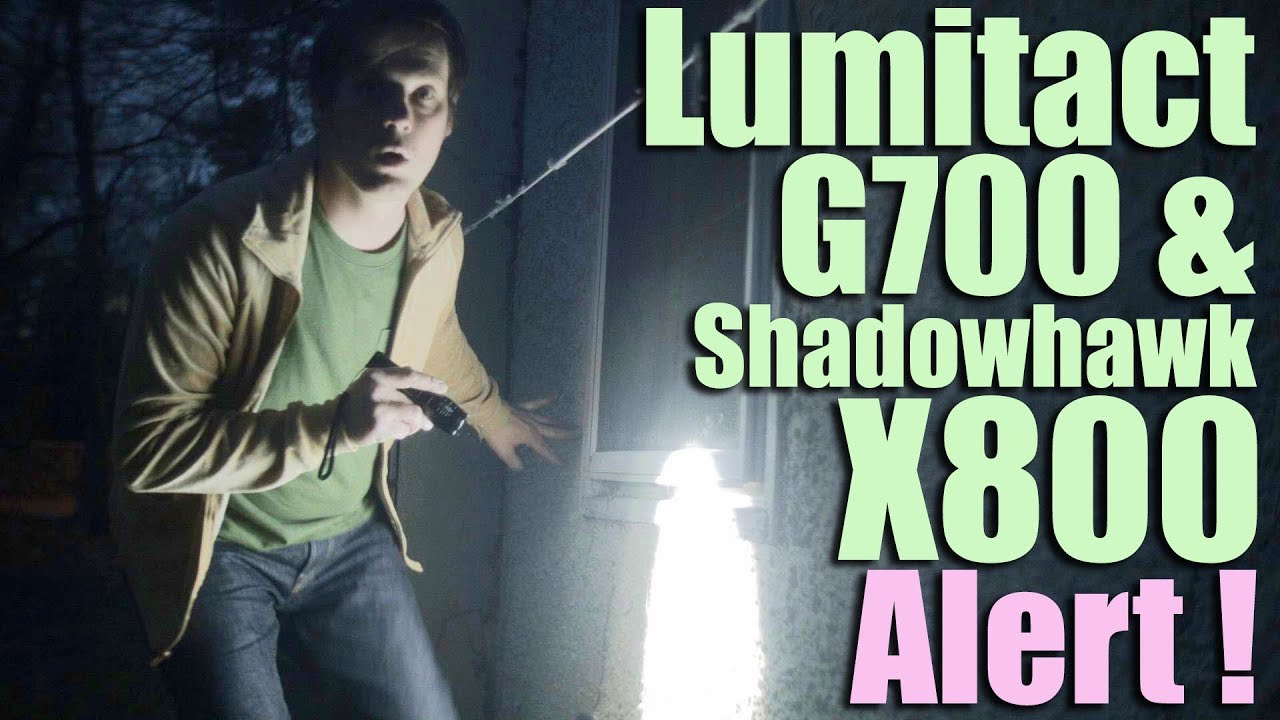 Huge thank you to:
Mhanlen for his awesome review
Slim Pickens for letting his G700 get reviewed
The Miller, 1dash1, Andyman, flashination, and ReManG for chipping in towards the cost of the logistics behind getting the review done
And Richard at Mountain Electronics for donating a gift voucher towards the cause
Couldn't have done this without all of you guys!

2/21 Update
Hey guys, sorry for the delay. I tried to ship out the G700 clone Monday, but realized after walking in, that the post office was closed for President's Day. All last week I was in my yearly recurrent training for the Lear, so I've had zero time to run to the post office during regular business hours.
Slim Pickens' original G700 was received by mhanlen, and the clone G700 is on its way to him as well. We WILL be doing a side-by-side comparison

I looked at the shipping costs, and the cheapest way to get the clone from me to mhanlen, would be a flat rate shipping box. It would cost about $6.50 each way, so $13 total to get it to him, and then back to me. I took a look at Banggood, and they have the same light in stock at their US warehouse for only $6.99 with free shipping. So I took the liberty to order the light, and have it shipped for free to mhanlen (which he can keep, or ship around with Slim's G700 to whoever else wants to do a review). I figured this would be more reasonable than spending $13 to ship a $6.99 light back and forth. And it will save $$$ to give to Slim Pickens, and mhanlen.
2/12 Update
I spoke to Richard at Mountain Electronics, and he graciously offered a $10 gift voucher to his shop

2 members on here offered up their G700's for the review, but decided to go with Slim Pickens since he had the entire kit that is sold on Limitact's website (flashlight, batteries, charger, case).
I'm going to send out a message with my Paypal to everyone who signed up to donate to the cause. I'll to be the middle man for the $$$, so it gets sent to mhanlen and Slim Pickens for shipping. Any extra will go to the guy's for their work on this. In order to alleviate any questions as to what the donations are going towards, I'm going to update this thread with a breakdown of expenses, so every penny will be accounted for.

Thank you guys for seeing this through, I'm pretty excited to see the final review!
1/30 Update
Awesome news, I spoke to mhanlen, and he has agreed to do the side-by-side review for us!

For those of you who are unfamiliar with Mark's work (mhanlen), check out his YouTube Channel He's reviewed quite a few flashlights already, and has some pretty hilarious commentary. He also has a pretty strong following already (one of his reviews has over a quarter of a million hits), so I think this would be the perfect vehicle to get the review out there.
I'm talking to 2 guys who have the G700, and am trying to sort out the details of who has the most original, "in the box" stock flashlight. My MECO "clone" light is being delivered today, so it will be ready to ship to mhanlen as well.
Big thanks to everyone involved already, and to the guys willing to chip in to see this review done. It definitely speaks volumes about this community

1/28 Update
I've approached 2 users on the forum, who have stock G700's, about donating it for a short time for a review. I went ahead and ordered the MECO "clone" from Banggood, which I will happily donate to a user for a side-by-side comparison as well (I do want it back though

).
My offer to them was this:
Whoever is willing to chip in, we will pool the money together to pay shipping, and whatever is left over, for a gift card to Mountain Electronics. I know a lot of people want to see this reviewed, yet don't want to give those scammers another penny, which I don't blame you one bit. So, I figured free shipping and a few bucks on a gift card to the G700 owner, and to the person doing the review, would be a nice compensation for their time and efforts.
I am starting the "Chip In Fund" list over, as the situation has changed. If you're interested in throwing in a few dollars to send the 2 participants, chime in and let me know. I'm going to talk to Richard at Mountain Electronics about the gift card, and whether it would be easier for him to receive one lump sum of money for the gift card, or if we should all just send it at our leisure to him.
We also need a reviewer. I'd like to have someone do it that has all of the equipment ready for a side-by-side comparison. Lux meter, multi-meter, nice digital camera etc etc. If you don't have these things, or haven't reviewed many lights, lets let someone who can put out a solid review take it first. If there is time, and we can arrange for more reviews to be done, I'm 100% for that. (I'd hate to go through all of this and get a review with details missing).
Let me know what you guys think!
——————————————————————————————————————————————————————-
I know a lot of people have been reading the LumiTact G700 TOUGHEST FLASHLIGHT ON THE MARKET thread (+57,000 so far!), and quite a few of you have been offering to throw a few dollars in the pot, to purchase the G700 and review it.
I want to see if there is enough interest for this to move forward and purchase this light. I'm not sure that this will gain ANY interest, or even be able to meet the goal, but I figured it would be worth a shot!
MECO XML : $6.99
G700 : $56.00
Total: $62.99
I'm willing to throw in $10 to start it off and see where it goes. I'd also be willing to do the teardown, and review, but will need someone with a lightmeter, and multimeter to get the specific output measurements. Or someone with those tools already can do the entire review.
Important: I wouldn't mind shipping this light to a few fellow members who pitch in some cash, so you can enjoy it as well (since you're spending your money), but there is no guarantee at this time. Maybe we can have a floating flashlight that everyone gets to try for a month?. I'm doing this solely to see a review, so throwing money in the pot doesn't necessarily get you a flashlight, just a review. 0:)