Defiant 5C (top) and 3C (bottom)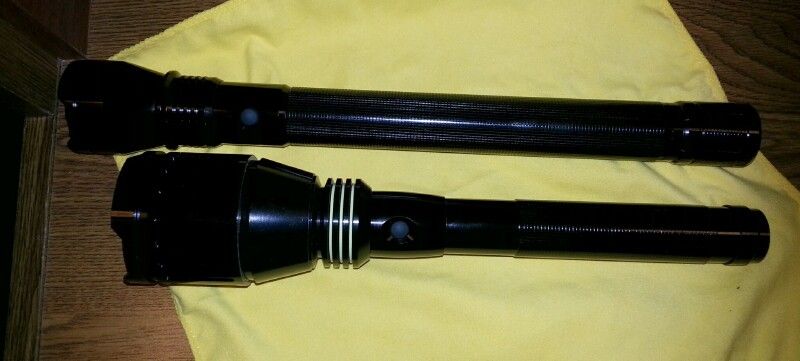 You can see the length difference.

Reflector is plastic.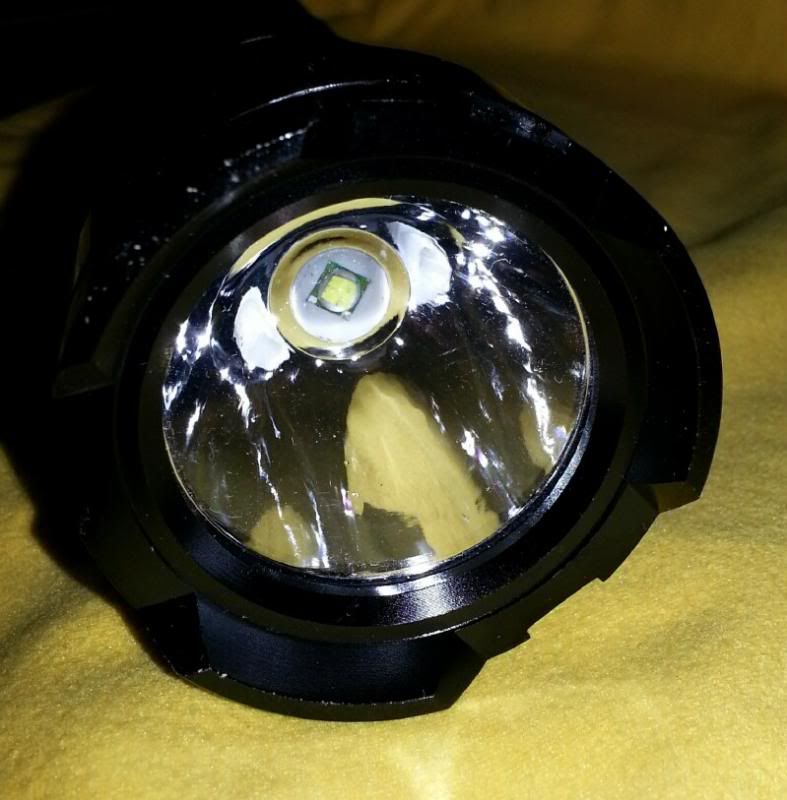 Head apart.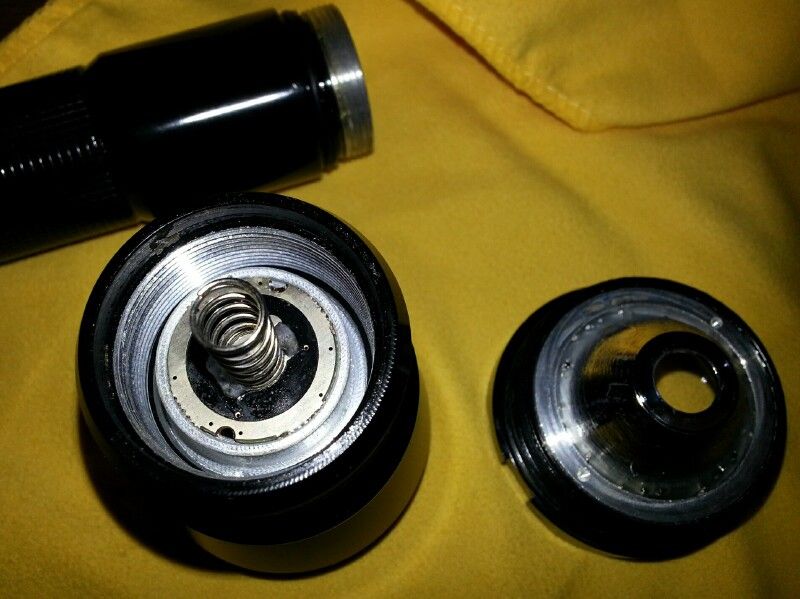 Retainer ring holds reflector in.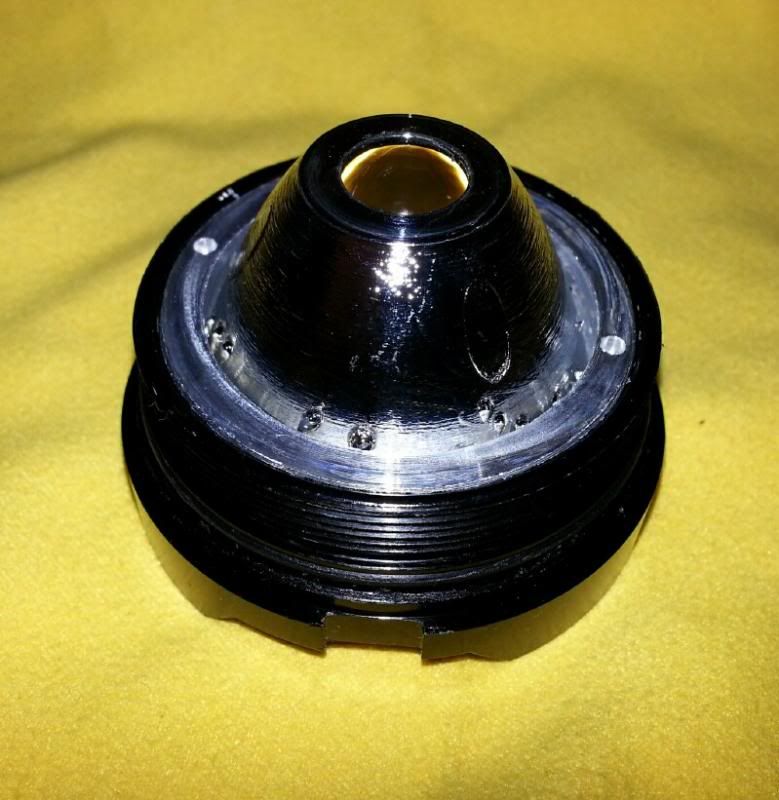 As best as I can see, the hunk of aluminum the emitter sits on looks pretty substantial (I can't be certain without taking it apart).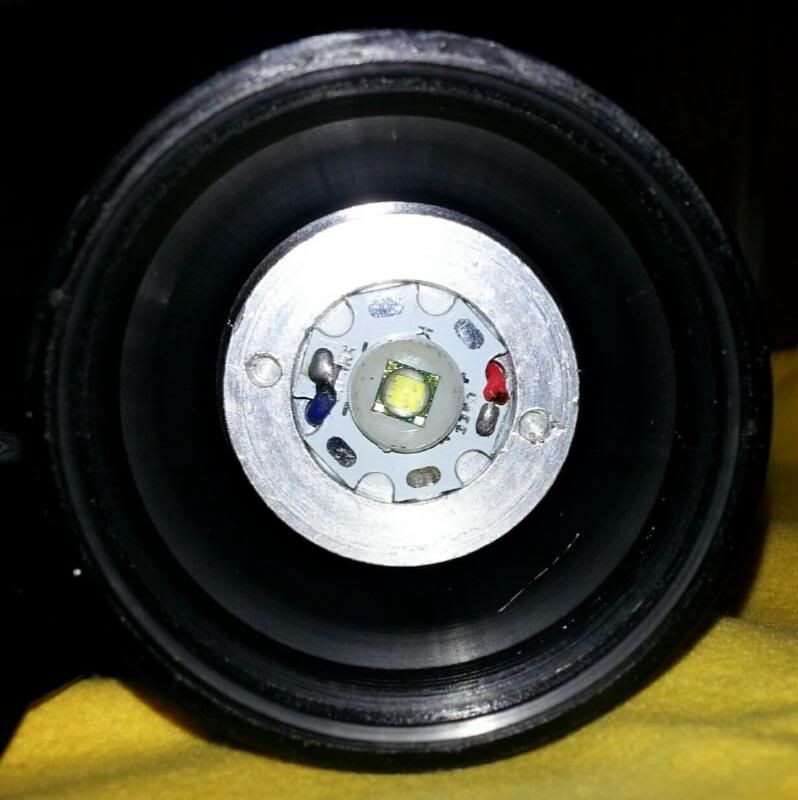 Unlike other unfortunate BLF members, the head was incredibly easy to unscrew from the battery tube, as there was a minimal amount of loctite.
I took it apart by hand with almost no effort. There was a bit of a grayish substance that sort of looked liked melted plastic on the threads, which I'm guessing is their version of loctite.

Top of battery tube.

Inside battery tube.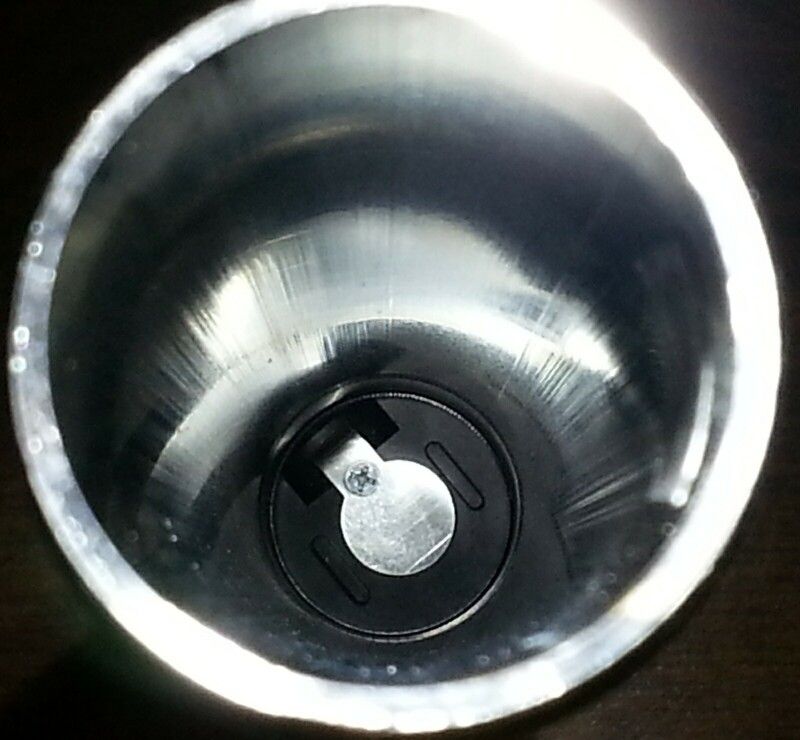 The 5th battery sticks out a bit when you put them all in the tube.

Top of spring sits below the threads.

Height comparison.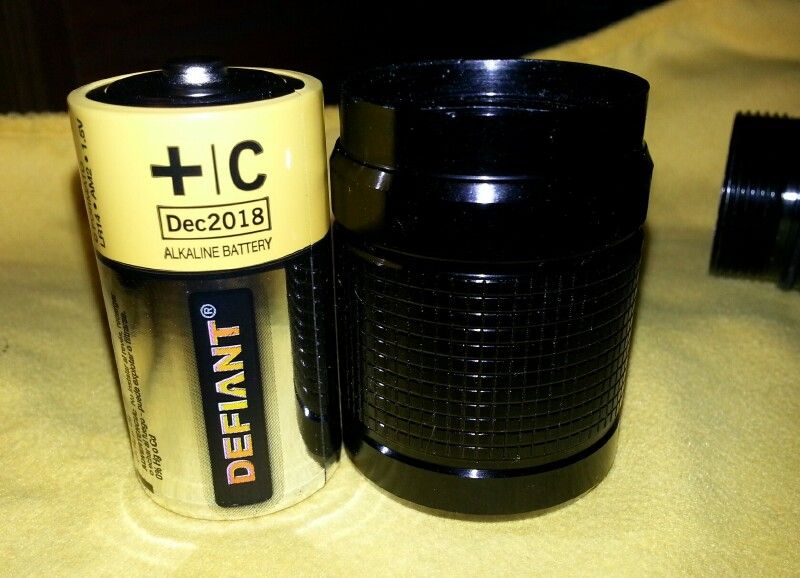 This should gives you an idea how far the spring sits inside the tailcap.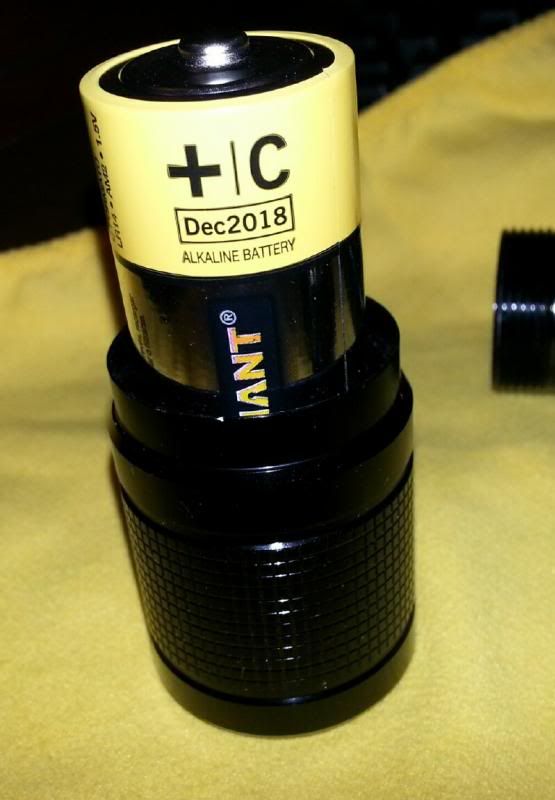 When I put it back together, I noticed the retaining ring wasn't quite pressed into the slot cut inside the body of the battery tube.
A little push with a screwdriver fixed it in seconds, you might want to double check it if you can get the head off (this picture is after I fixed it).

The lights were sitting in a display in the front of the store, in the big aisle that runs in front of the cash registers. I practically had to call in Indiana Jones to dig up a Defiant 3C, so I'm betting the 5C is supposed to be on display in all the stores now.