First of all let me say this is from the perspective of a "system" running Android 8.1 with full custom ROM and screen DPI reduced by ≈38.39% to increase screen size by ≈62.3% (effective screen size from 5.2" -> 8.44", small tablet territory), using desktop user agent (hardware is Snapdragon 820 with 6GB RAM).
After some recent changes, finally the AliExpress team has fully updated the interface of their site, and overall I can't say I like it.
They modified the items' web addresses, simplifying them. The basic format is zone.aliexpress.com/item/item_number.html. 0K with this.
However, when I tap on the heart icon to add an item to my wishlist, a pop up window appears containing a list of side scrolling related items. In the past I could long tap or double click on an item in the list, select open in a new window and it just worked fast and always. This is no longer the case. If that is done like in the past it will not open the tapped item, but the item two positions to its right after some jerking. It also does not allow me to tap slide the list sideways.
Search performance speaking it is slower. They have somehow bloated the search engine, it maybe does a couple things faster but it takes more time to load the pages. Seems to be using more bandwidth for caching item images or whatever.
On top of all of the above, a friggin' squatter search bar: :-|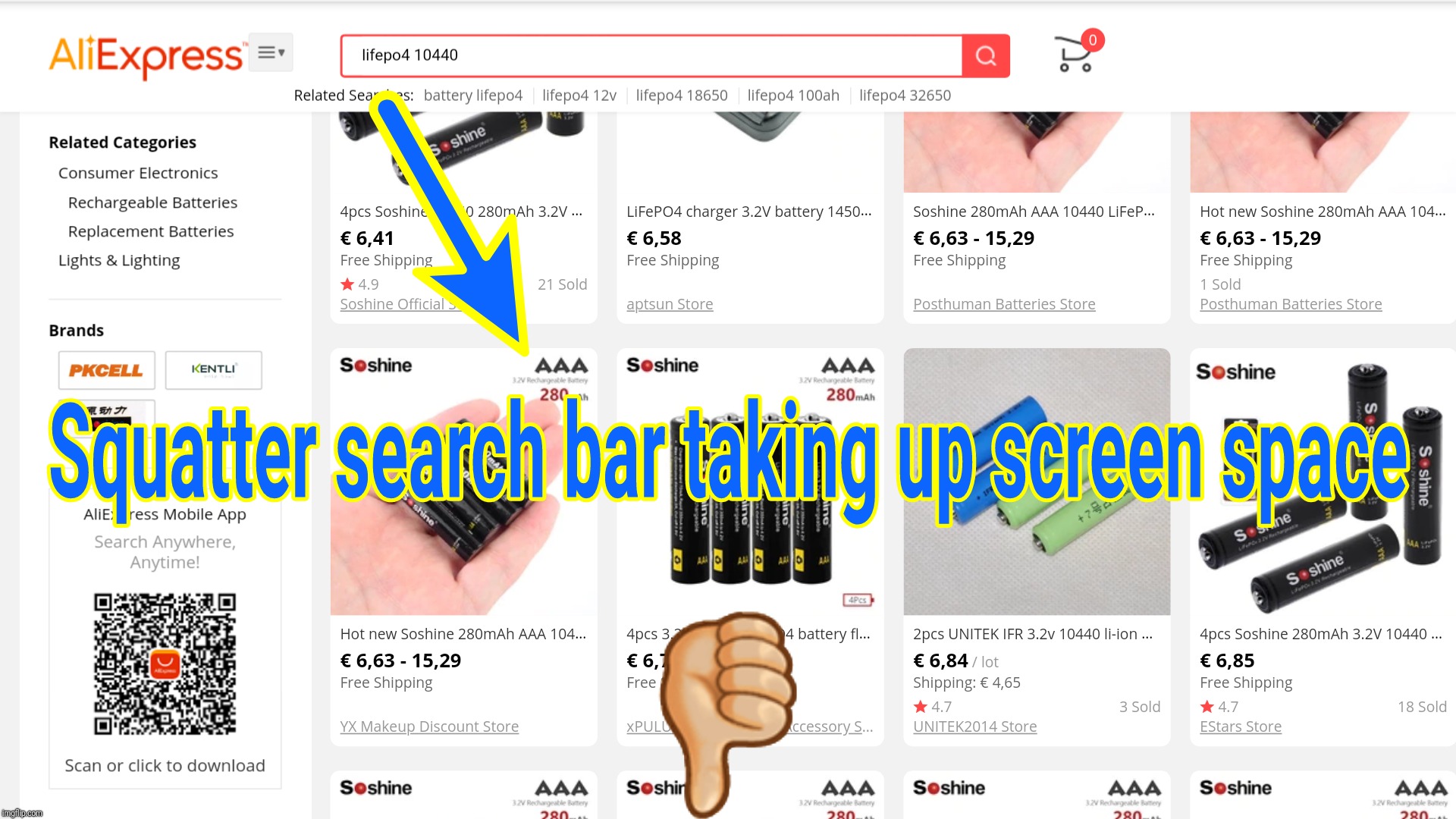 For now and overall, a step backwards.
Do you like it?
:-)