Welcome to BLF! I've bought from Andrew-Amanda multiple times, they are great sellers.
I retract what I said, I just found out about the clearance section, it looks like a few of the prices are the lowest out there, but double checking to make sure.
Good Day Andrew--Amanda,
Welcome to BLF.
Do You ship to Australia?
Thank You Very Much,
George
prices are ok, not the best on the web.
> "make an offer" option …if you believe the price is a bit steep.
I'm seeing more of this from various new sellers as they show up here.
Maybe we need a forum for "help with price scanning" sellers, who want people here to do the research?
There are enough of us looking that we could come up with a fairly fast fairly thorough survey of prices on a given day, at a bunch of different sellers.
It's inefficient when each person looking for a light has to check each seller, then ask each seller for a better price, one at a time as individuals.
The better price ought to be offered to the BLF members, for their help.
Just sayin' — dont try to split us up. As a group, we ought to have some serious leverage here and get honestly excellent prices.
+1,000,000 Great idea
Not a fan of 'price matching' stores, as in they offer to match or beat a price by X%. What you have is a store whose natural pricing policy is higher, but they will lower it long enough to beat the better priced store. The inevitable end of that is the naturally lower priced store goes out of business and you just have that higher priced store now, without any ability to price match.
+1 with that and also, many times, the lowest price seller will not guarantee their stuff, even if they say they will, because they sold it so low that they effectively made no money, or so little that they are not willing to stand by the product. Low price does have it's disadvantages. I know many will only buy from the lowest price, no matter what, but you also hear them complain about that lowest price item they got, or they won't say a word after, because they got shafted and don't want to make it public. The "lowest price wars" here have caused more trouble than they are worth sometimes, but, that's just how it is and dealers are only after one thing, sales at the moment, not long term.
Daily Deals! Only at www.andrew-amanda.com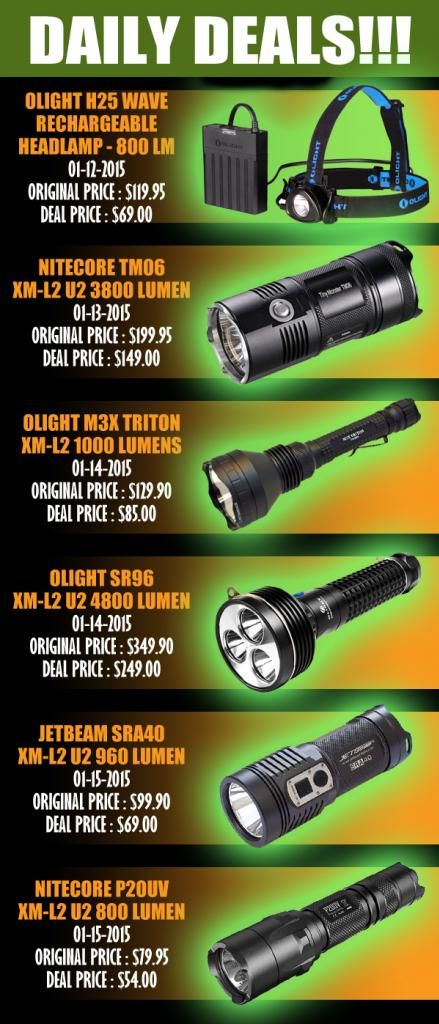 They forgot an item in my order. I called them and they shipped out the part with zero argument on their part. Postage free. They are reputable merchants. Give them a chance.

I am not yelling. This is a very long post. Used bold just to get noticed. Peace All.
Just curious…I know the listed address is NC, USA, but is this Amanda the same Amanda of Maxtoch, or no connection at all?
And are your stocks shipped from USA or China?
No worries. No, we are not the same. We aren't connected in any way. And yes, all of our products are shipped from our store location here in North Carolina.