Udpate—HD15R prototype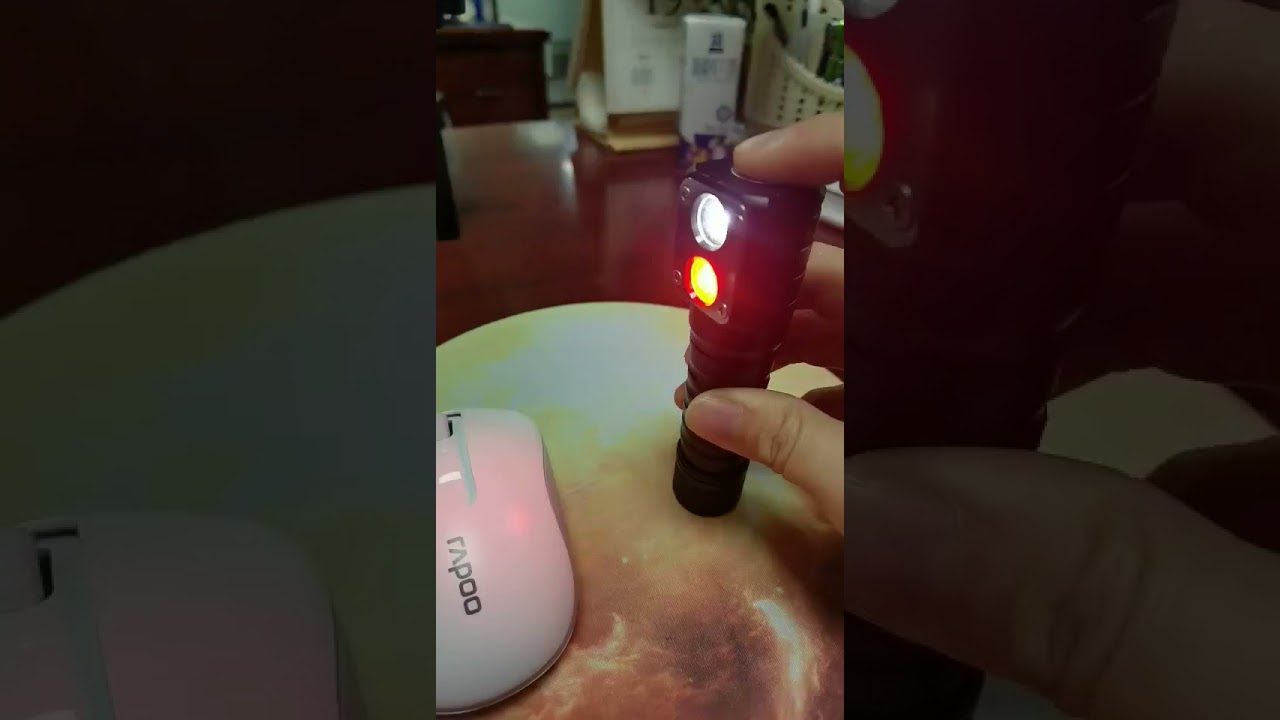 Updated 20211019
How about adding a 18350 tube for the HD15? Do you notice the update on the tail cap?
Update 20210910
SST20+LH351D
Same UI as HD20
Charging&Discharging
Magnetic tail cap
Dual way clip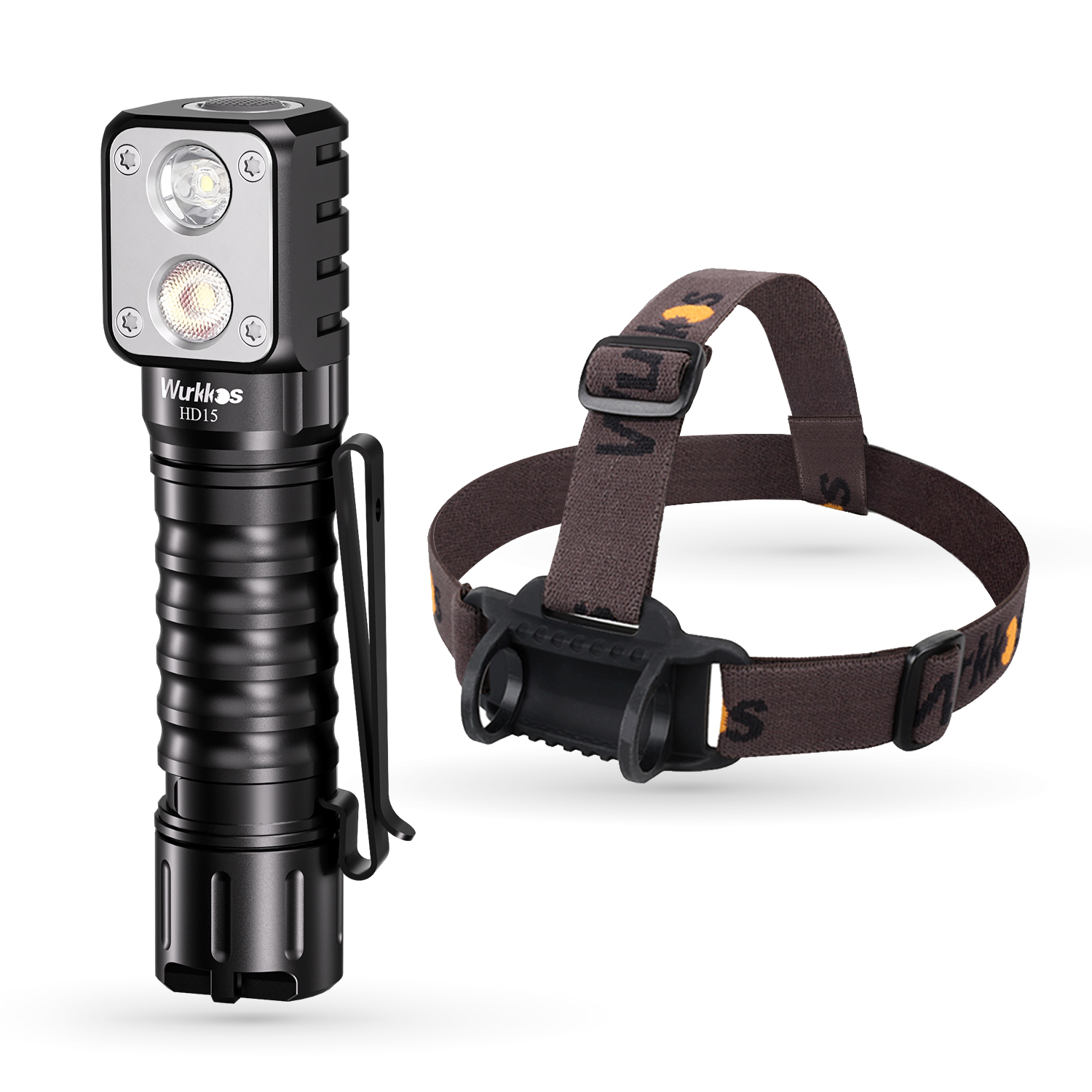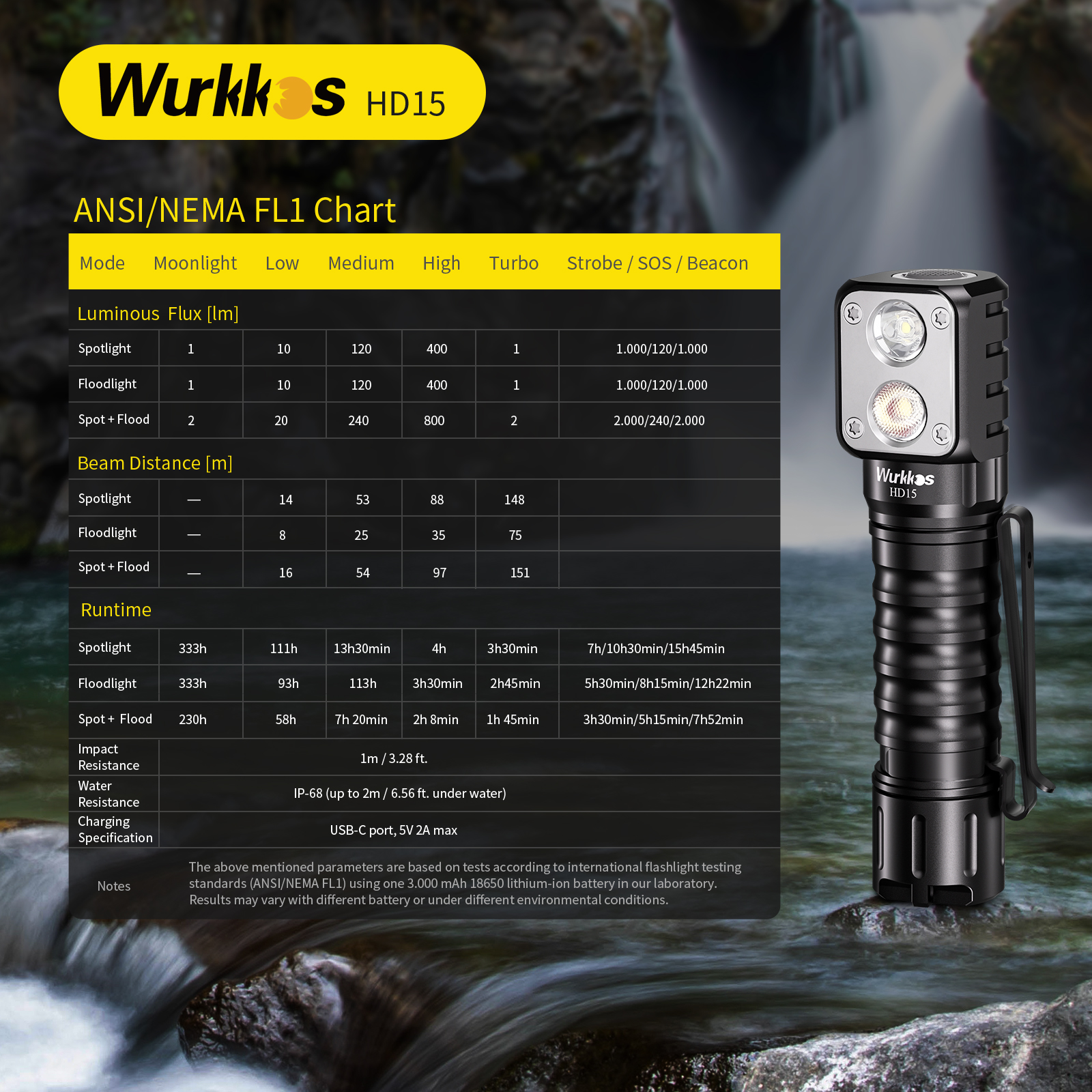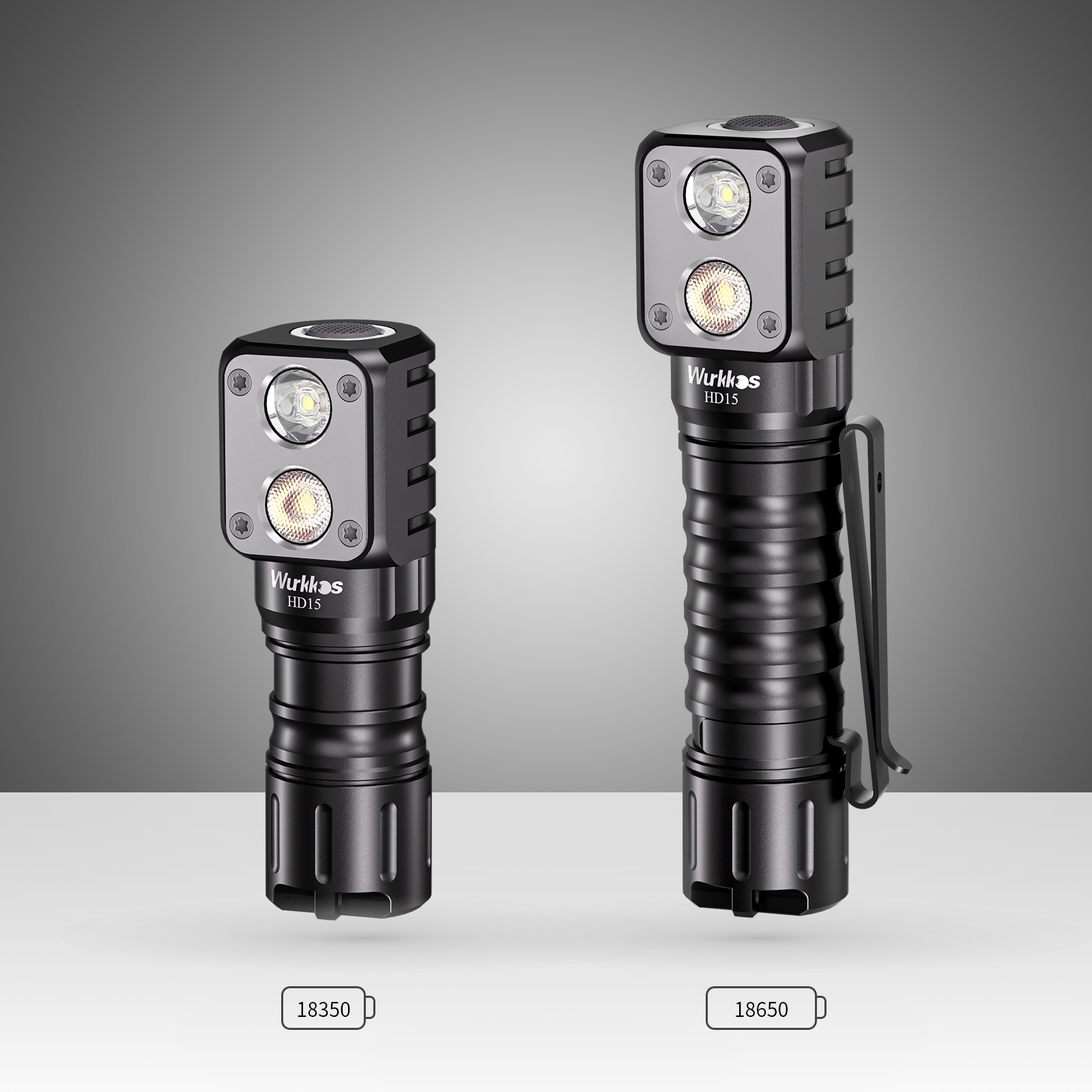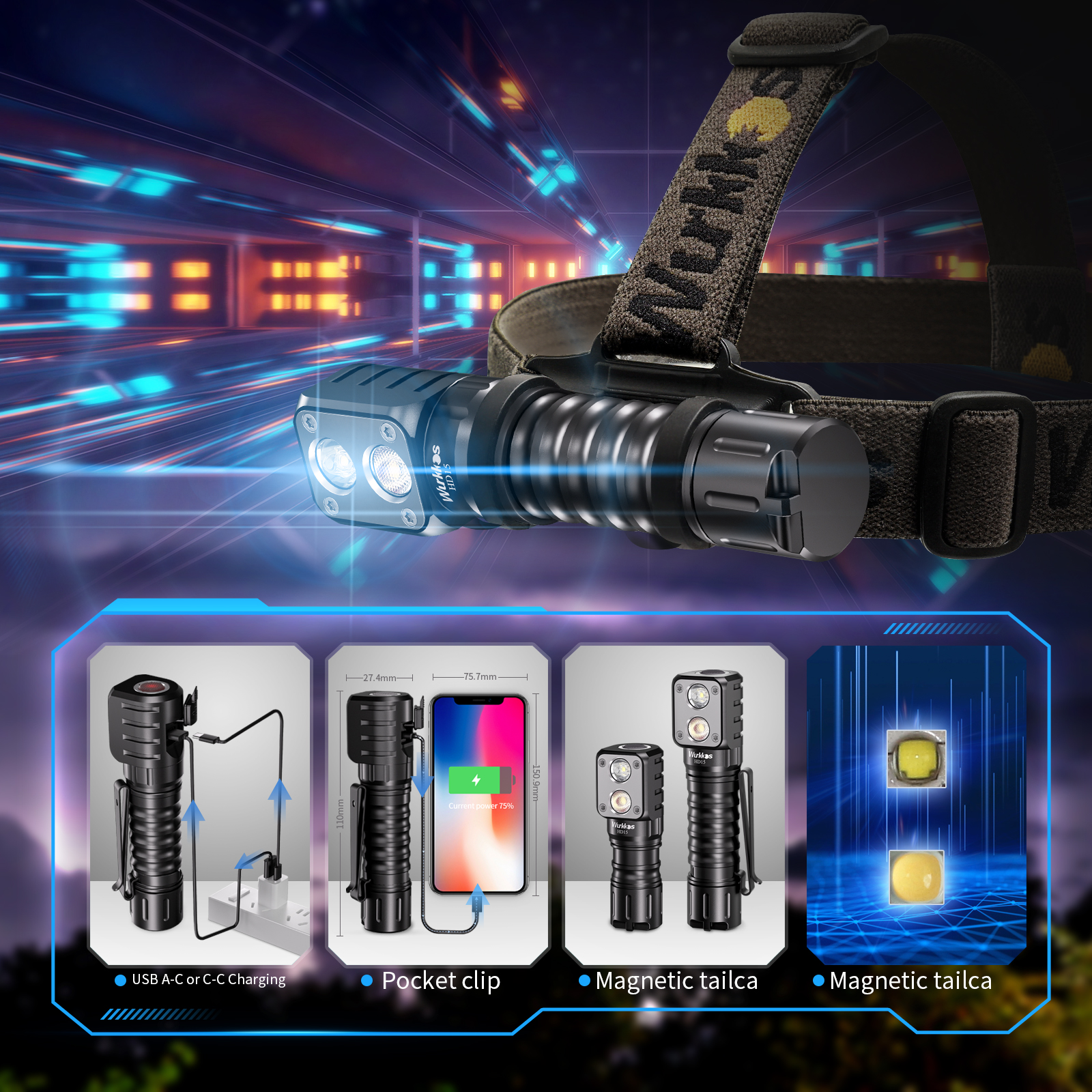 Hi BLFers,
Thanks for your paticipation in designing the Wurkkos HD15 headlamp with me, please vote for the emitter combinations
Wurkkos HD15 headlamp will features as below:
1.Powered by protected or non-protected 18650 cell.
2.Dual way clip.
3.USB C charging and discharging.
4.UI same as HD20 UI, so no press and hold for off.
(Press and hold for moonlight startup, click and hold for brightness selection, double click and hold for emitter selection, triple click for battery check, qual click for lockout and unlock)
5.Switch with indicator on the top, not the side for this product, sorry but still fine.
6.Magnetic or non-magnetic tailcap optionalable.
And the most important, still need your opinion on it. Please vote for your favourite ones.
7.Dual emitters with led combination options:
A. LH351D-CRI90-TIR(flood)
B. SST20(4000k)-CRI95-TIR(spot)
C. SST20(4000k)-CRI95-TIR(flood)
D. SST20 Red-TIR(spot)
E. SST20 Red-TIR(flood)
AB, AD, AE, BC, BD, BE, CD, CE
Please click here to vote, and commend VOTED so that more people will see this and generate a good result. We will giveaway HD15 ramdomly to one or more voters, depends on how many votes total.
Wurkkos HD15 design.
【Updated 2021/7/23 】
[Updated on 2021/8/13]
Hi BLF friends,
Wurkkos TS21 Anduril UI is available on Amazon, if you have interest in coupon for 20% OFF, you can buy with the coupon below, if you want to review the product, private message me.
US: 9LOCAQUP " Amazon US ":https://www.amazon.com/Wurkkos-TS21-Rechargeable-Flashlight-TS21-5000K/dp/B098F83T6X
DE: XHIOQIG9 " Amazon DE ":Amazon.de