PROGRESS UPDATE: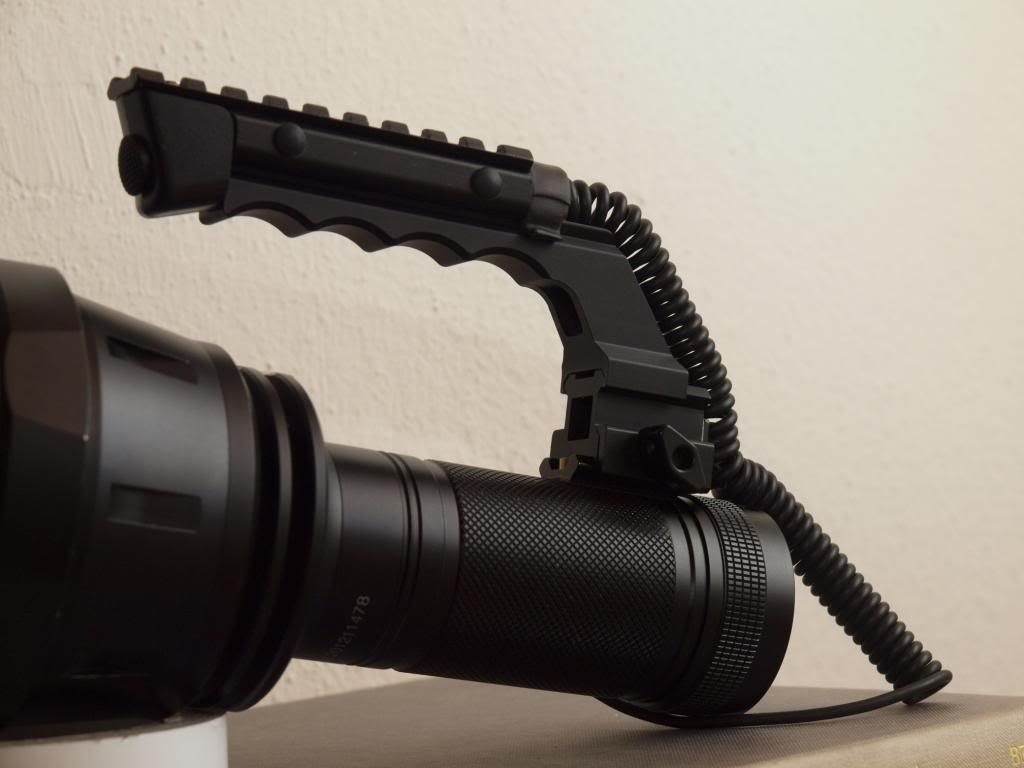 —
Battery Pack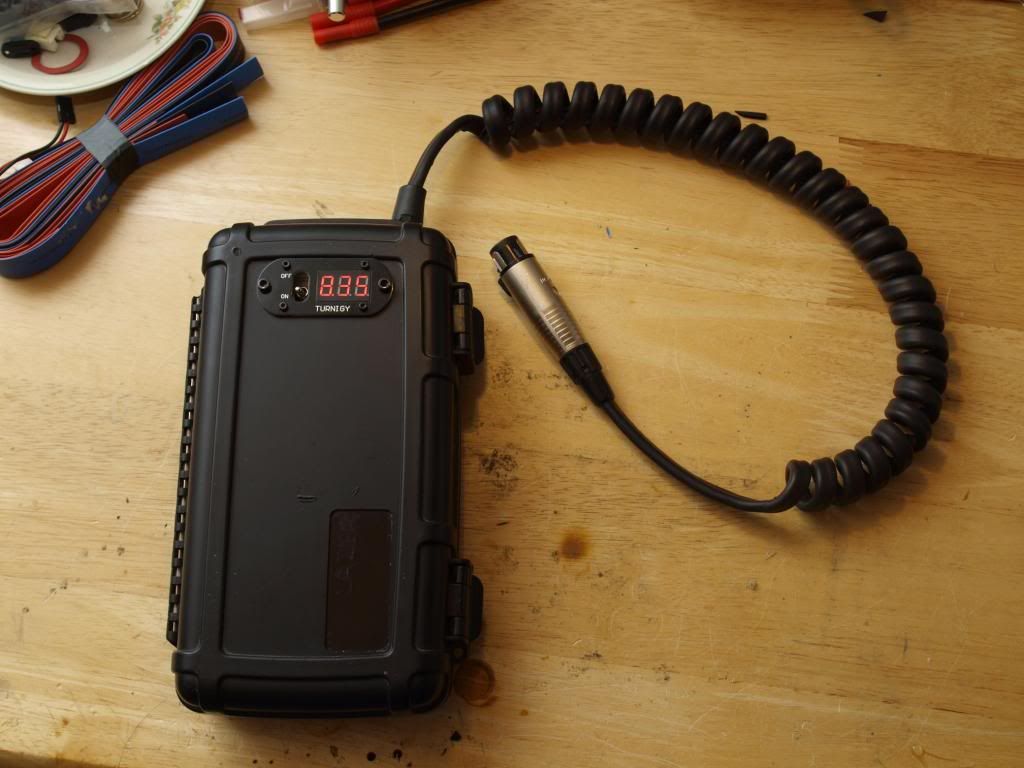 ————————————————————————————————-
Note: I started posting some ideas and early progress for this mod in my Apex 5T6 thread but decided to move things to a new thread now that I'm really starting to get going.
—
Ok so the title probably sounds a bit ridiculous but hear me out

I had wanted to do a triple Mt-G2 BTU shocker mod for a while and I was all set on a plan and had ordered the parts for what I thought would be fairly simple setup that should work well. Just 3x noctigon mounted mt-g2s in parallel and driven with the 9A Buck version from Intl-Outdoor. That should have been good for about 3A per emitter and around the 4500 lumen output. Fairly sensible and to be honest it always sounded a bit underpowered to me, my tweaked Apex 5T6 NW is probably not too far away from that kind of output now and considering the rather expensive components involved in this build it seemed a bit of a shame not to push it a lot harder.
But looking at the driver options available and limited by the BTU's 3s battery setup it seemed this was about the maximum I could expect to get out of this build.
The kicker for me to ditch that whole plan and rethink the build from scratch was hearing so many reports that my particular 9A IO driver and in fact many other driver options for this configuration were really not up to the task and many were burning up or glitching under the load. Not encouraging.
—
So anyway here's presenting my
BTU Shocker Triple MT-G2 build plan V2.0 - Turbo, Uncut etc…
—
BTU Shocker host with 3x MT-G2s on noctigons wired in parallel.
-Some heatsink improvements if possible i.e Thermal Path from the LED mounting plate to that massive reflector… maybe over a copper gasket that fits between the noctigons?
-It's already a very beefy host but anywhere I can add heatsinking mass i.e under the LED mounting plate, I will be.
Beefy external belt power pack. Lipo 2S capacity up to 20,000mah
-Case will be built from an Otterbox 3000
-Lipos offer lots of capacity and won't sag much under high drain. Plus I have loads of lipo cells I can salvage from my RC helis for testing before I need to buy anything new.
-Run on the power pack AND be able to switch back to running it on 2S2P 18650 power at any time. Don't know if this is even possible until I take a close look at the build of the BTU but this would be great and the best of both worlds.
I'm a big fan of handles on bulky lights so I will be adding one to the BTU and finding a way of integrating a thumb or trigger clicky switch.
-I want this light to be usable and somewhat practical as well as being a crazy photo cannon. Intended Tactical application will be finding a very lost cat in a very big and especially dark field
Drivers based on 7135s with MCU modded for >6v, maybe 3 in parallel stacked to high heaven!
-Total output on Turbo around the 15A mark…maybe higher if I can justify it/achieve it That should get it close to being a 100W light…right? …Toasty!
-Maybe run it with at least 4 modes on a custom programmed Atmel chip to get >5A per emitter on Turbo, 3A each on High and then sensible and usable Mid and Low
-I suspect I will need to figure out very good heatsinking for the drivers to stop them overheating/melting/throttling back, no idea how hot these will get running at over 6v @ 15A and dissipating the voltage excess of fully charged 2S lipos (8.4v). Lots of testing needed here for sure.
-
OK so that's the gist of what I'm planning to do and now onto some early progress.
The Power source
So the first thing I started working on, and in fact the only physical thing I can tackle as I wait for parts is the Otterbox 3000 based, belt mounted, Lipo battery pack.
I actually had a used otterbox sitting around that I could butcher for this build and it makes for a very sturdy and spacious host for what I need. Just about perfect in fact.
Here are the components for this part of the build, not all of them to get it finished but enough to get something together.
Turnigy voltage monitoring panel with integrated power switch. This is a neat little unit that I bought for an RC project but never used due to it's weight, but it's exactly what I needed here. This will give me a visual indication of the packs charge level and also function as a master on switch for the pack to send power to the torch.
High current switching relay 6v-12A, possibly two in parallel if the current gets too high for one - (not this exact one just used it as a size reference to make sure the actual one will fit). This will be driven by the little master switch on the voltage monitor and send power to the torch or not as required. I will also aim to build in some low voltage protection for this power pack and these relays will automatically cut power when the Lipo charge gets below a certain point.
The all important belt clip. This one is pretty undersized but it's all I had lying around. Need to track down a sturdier one eventually, for now it does the trick.
Flexi Power cord, it contains 18Awg copper wires and is spiral wound using a dowel and heatgun. This cord will be one of the most crucial parts of the build, resistance losses on such a length of cable could be the real killer of performance if I'm not careful. This cord may change for something better once I do some assembled testing. For now it's the best balance of weight and wire thickness/tested resistance I had available. The plug on the end is an XLR female 3 pin that I will be using to connect to the torch. There are probably better options available but these are pretty beefy (rated for 15A DC), high quality connectors that have a locking action. They are also about 16mm in diameter so they should play quite nicely with the BTU's ~17mm switch boot opening. I'll probably still need to remove some material but it should work.
2X homemade 1S-3P 6600mah packs. I converted a couple 3s-1P 2200mah heli lipos to make these and I will be connecting them in series and using them for testing this build. These will ultimately be replace by a set of two or four(max) 2S 5000mah Turnigy lipo packs. Or if I'm being cheap and these packs perform well enough, I'll convert another two of these 12v packs to 1S-3P and call it good enough at 13200mah capacity.
Let the dremeling and drilling commence!
Hole cut and Voltage monitor installed. 6.6v displayed because of the 2s LiFePO4 receiver batt I'm using to test the display.

Looks nice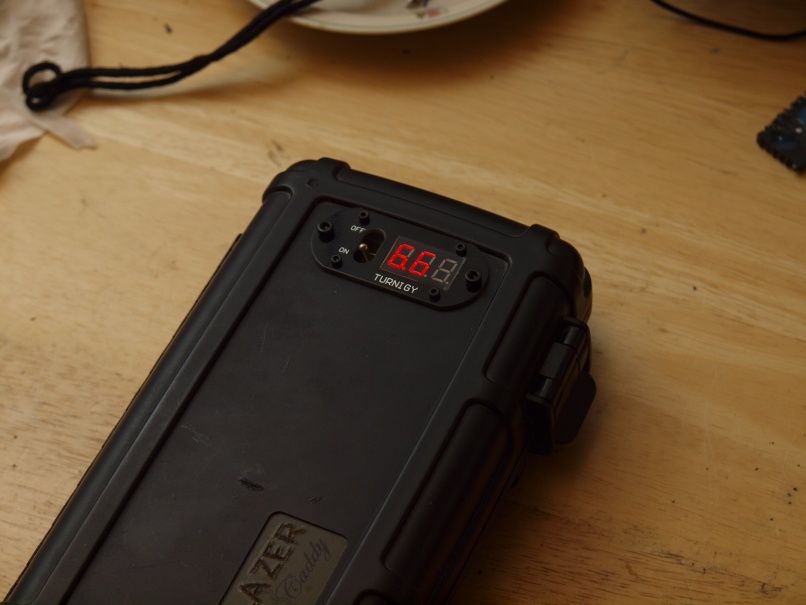 …but the display has some wicked PWM flicker!!! :_( Argh!.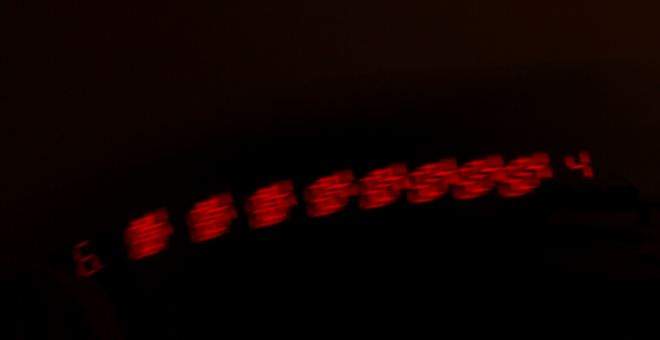 Power cord installed.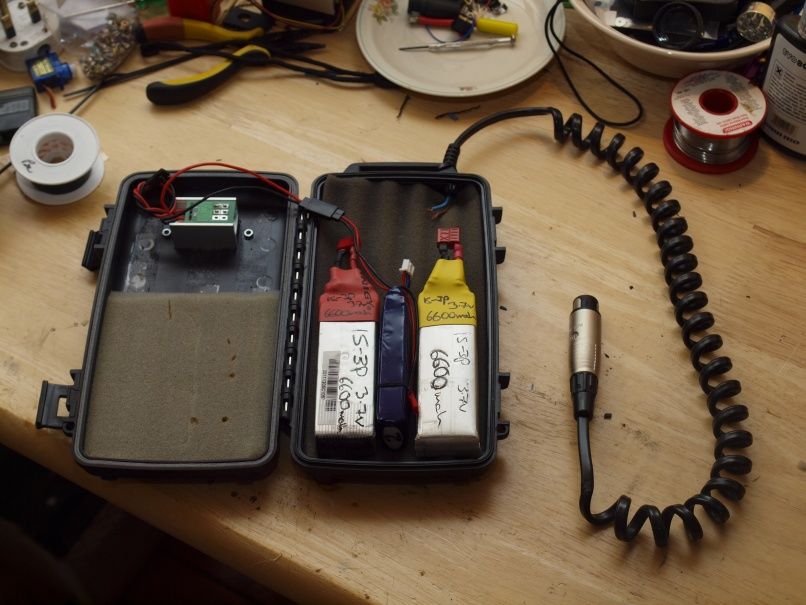 Front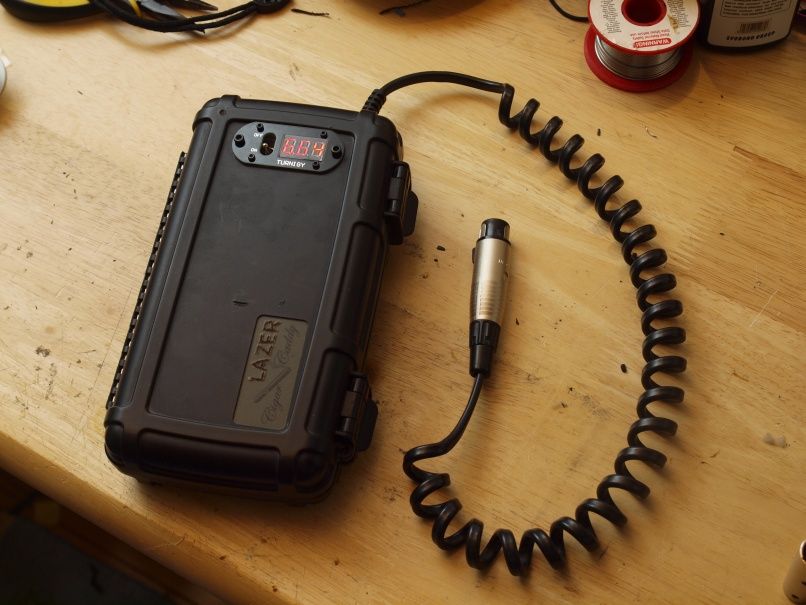 …and back of the assembled piece.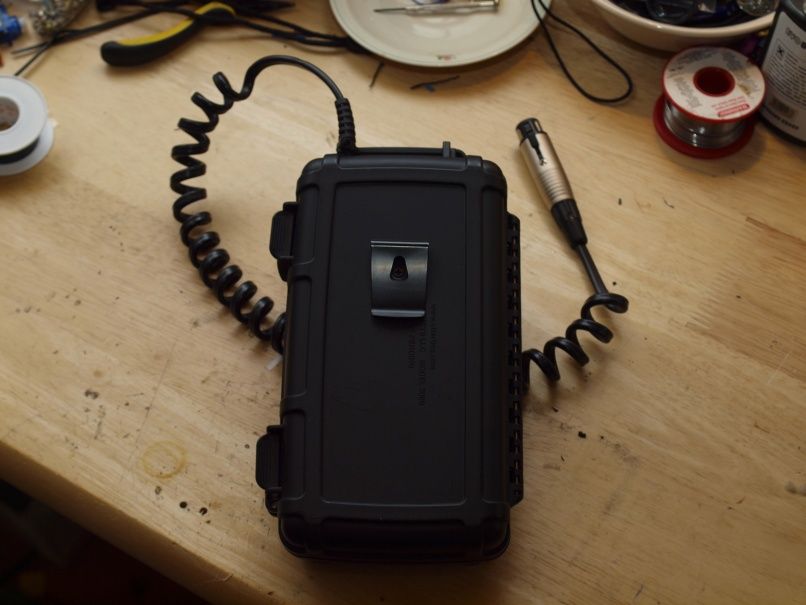 Quite pleased with how it looks and feels on the belt. Balance is pretty good even with those cells mostly down towards the bottom but as I add more wiring and components to the top it's going to even out more.
Can't help but feel like I'm using a geiger counter when I've got it on and waving the XLR around!

So that's the progress so far on the power pack. So far so good and once the relays arrive I can finish it up. In the meantime I'll ticker away on the circuit and monitoring side of things to see what I can get done. As mentioned above I really need a low voltage cutoff to protect the Lipos and a temperature monitor/alarm would be nice to have for safety.
I am also considering installing a small lipo balance charger so this pack can be plugged into a 12v power supply to charge the packs without needing an external charger. It would probably be more of a novelty as I'd certainly not use it much myself but could be handy in an emergency. I have a few lipo balance chargers that are small enough to fit (just about) but they would take close to 25hours to fully charge this monster pack

Well I've certainly got enough to keep me busy while I wait for the rest of the parts to arrive.

Comments really welcome. I've probably bitten off way more that I can chew on this project so if anyone has any advice or suggestions please let me know.
Especially if you think there is a better way of doing something or know of a part that you think would be ideal for this project.
Cheers
Linus