Hello people,
Just recently I messaged Simon because I noticed the (∅17mm and ∅20mm afaik) Convoy SST40 drivers are now coming with different sense resistors: R020 instead of R010.
If this is so, the maximum current output is either halved or the current sense voltage is now twice the value, downgrading the driver, with a smaller regulation window and twice the amount of heat being dissipated in the sense resistor, which by the way is now coming with a smaller size, which means the power specification of the sense resistor is surpassed. :!!!:
I hope it is not the latter case, as in my lightful opinion sense voltage must be kept as small as possible.
In this ∅20mm 4-mode ad you can see this picture of a customer: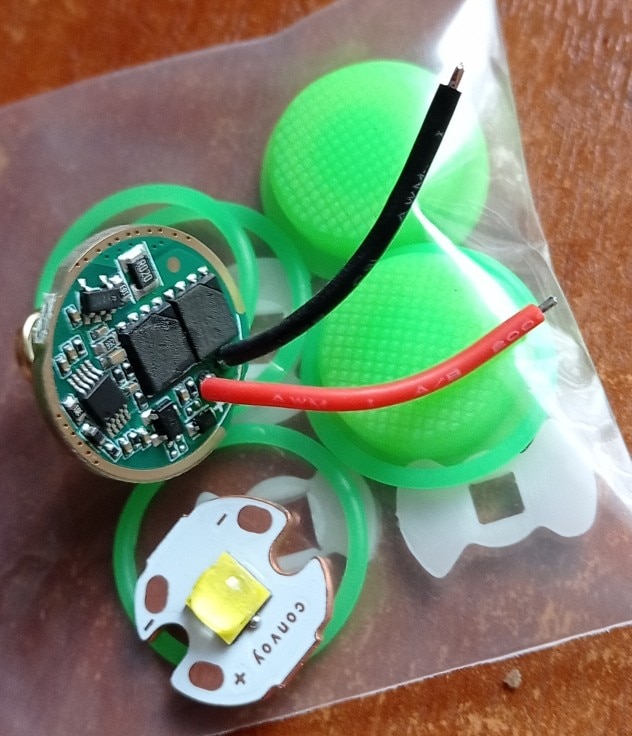 I have an unused 12-group driver of this type (bought months ago) which came with an R020, although I added an R050 on top of it. But it still is not tested.
Now that this stuff is happening I am going to make the build, and feed it with my regulated power supply so I know what is going on.
In the meantime, if some technically knowledgeable you want to provide some feedback (people who knows how to ensure a proper current measurement), it could be of help.
Regards.