Made a handle from an old insulated aluminum pot-lid handle…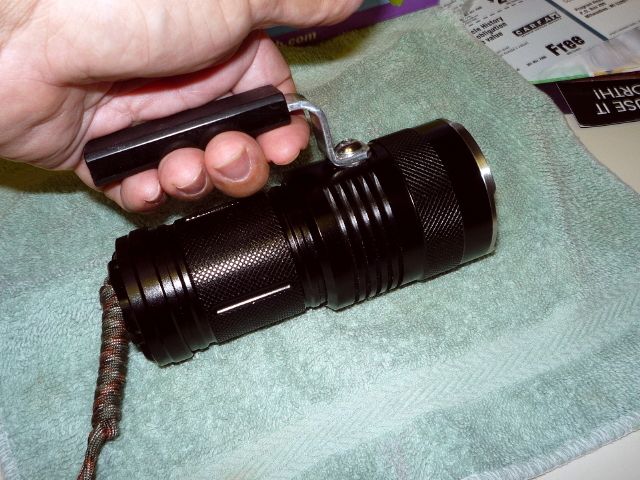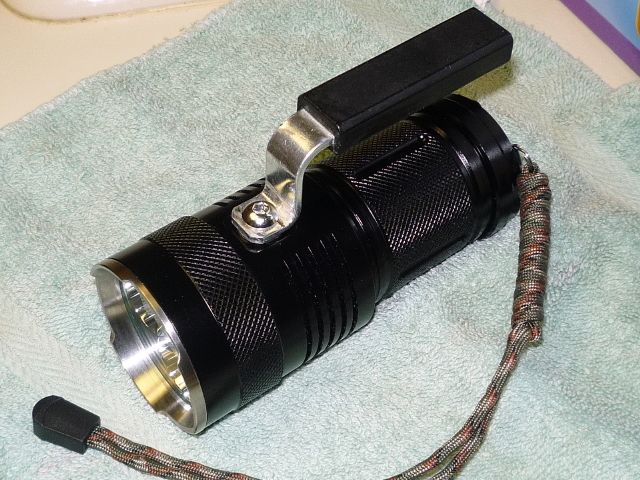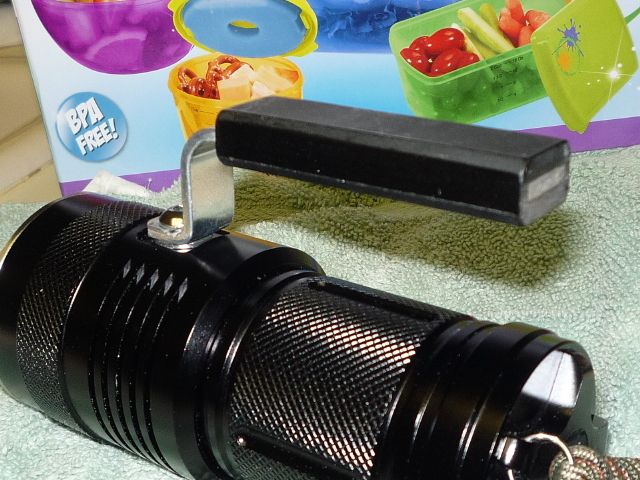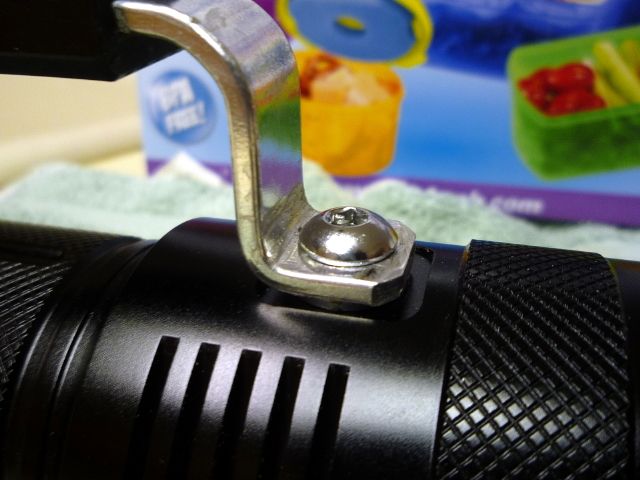 Clever. My wife loves handles on the fat lights. I'll be copying your mod. Thank you for sharing Streamer.
Awesome, I might see If I find a handle too! :)
Thanks for sharing!
nice, i had the same idea for the m6 handle as well, but too bad mine never came.

Great mod, thanks for sharing!
I like your paracord fob as well.

Very nice and professional looking Streamer. Once you have a standard sized tripod bolt you'd be surprised at how manly household objects will convert into a handle.
Very creative. Did you throw the whole pot away so no one would notice?

Where did you get that bolt from? Strange to see that with a hex key.
I had a really hard time finding a tripod bolt for my tripod a few years back.
Because of the unusual threading. (At least in Europe)
I've always saved hardware from the Big Box stores that sell household items that you assemble yourself. They even include an allen head wrench for the assembly.
I'm guessing that's how I acquired that bolt. Can't remember actually.
A standard USA bolt sized 1/4'" with 20TPI (if i remember correctly) fits every tripod I've ever encountered in the USA. Very very common size here.
LOL. Actually, the lid was in a pile of rubbish and there was no pot to be found (I looked throroughly). I merely removed the rivets with an angle grinder knowing that one day I'd need such to modify my new M6.

Can I get fries with that?
Nice.
The bolts are indeed not common here, so I have no and need to order some or I will sacrifice a old tripod mount.
This is really upgrade , very good job :exmark:
The tripod thread is 1/4 UNC. If you cannot get these 1/4 BSW will also fit. The only difference is 5 degrees on the thread angle. Both threads are 20 TPI.
Dear Stramer,
Thanks your sharing very musk. I sharing your pictures and minds to our boss. He said we will produce new model like that.
Some days later, we will produce new model L1 like that .
If you really like,and your quantity is large,we can make M6 which have handle and rope.
When our new model L1 produce out, I will tell you in here.
Really thanks your advice and sharing .
Thanks&Best regards
Qing
Great idea which I think I'll be copying :bigsmile:
Hi SWEETY YU !
Glad you liked the mod.
A handle is always convenient to have on this type of flashlight.
We all look forward to your new and innovative products. You can always count on feedback and product requests from all of us here at BLF.
Thanks Again !
Streamer
can you make it available separate for those of us that already have one?
My screw finally arrived so I could make a handle for my little hottie…looks a bit weird with the hard right angle but it will work. I am currently waiting for the threadlock to dry, with the long lever I accidentally unscrewed the whole tripod mount…
I ordered this handle: Möbelgriffe ECHT EDELSTAHL Stangengriff Küchengriffe Stangengriffe Griffe GRIFF | eBay
And a photo screw which cost more than the handle itself…
That is a really nice handle streamer, and the unexpected bonus is the mfr chiming in telling that they will make that kind of handle for the new model. Great read!