The Home Depot Defiant 3C is amazingly bright, a super thrower, and a really good deal for a bit over $20.
I saw someone mention in the main thread that it would be even better if it had a glass lens.
I live near a fantastic shop that has tons of optics, known as "Surplus Shed".
I decided to drop by and pick up some lenses to tinker with.
L7390
L10987
L8005
Plenty of pictures coming…
Stock plastic lens: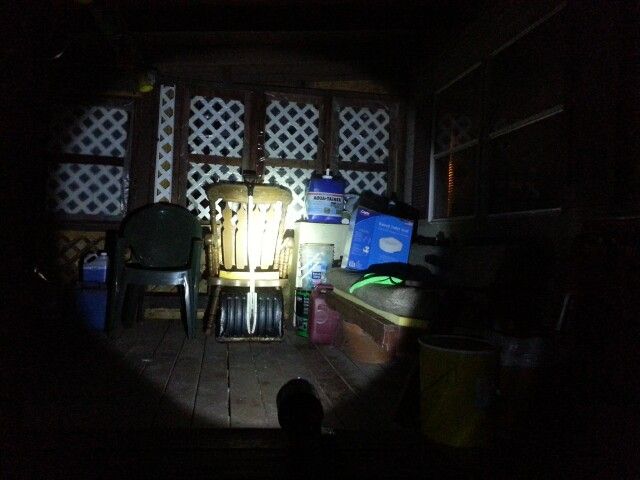 Stock plastic lens:

L7390: all three lenses work pretty much the same (as expected), they focus to a point a few inches in front
of the lens, and the beam pattern has a "black hole" in the middle of it.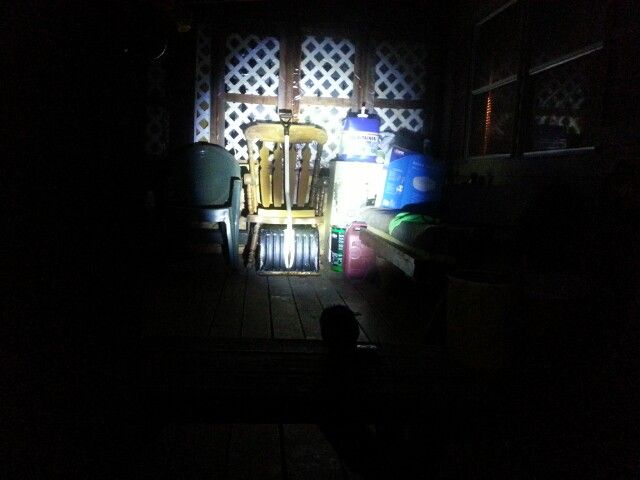 L7390: well that's kind of ugly, isn't it…

…let's experiment. I like floody lights too, so I sprayed the 7390 with a thin coat of Krylon Matte Varnish.
Let's see what it does:

Wow! Hands down one of the best flood patterns of any flashlight I own/modded.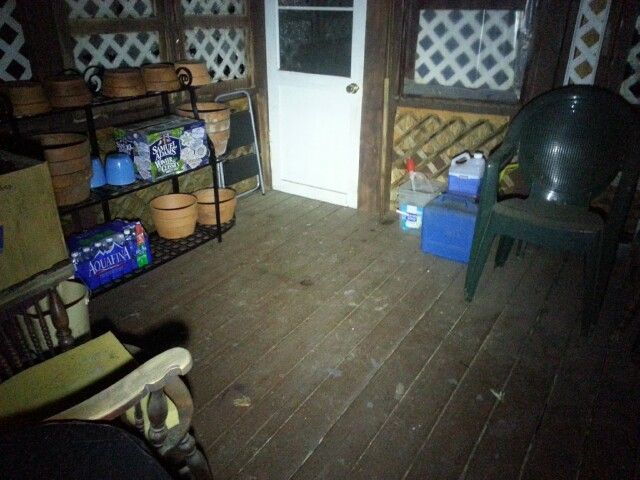 7390 next to plastic lens. You can tighten down the Crown completely as the edge is thinner than that of the plastic lens.
The Photon Rex is keeping the plastic lens from falling over (for the pictures).

10987: This too you can tighten down all the way (or so close it doesn't matter).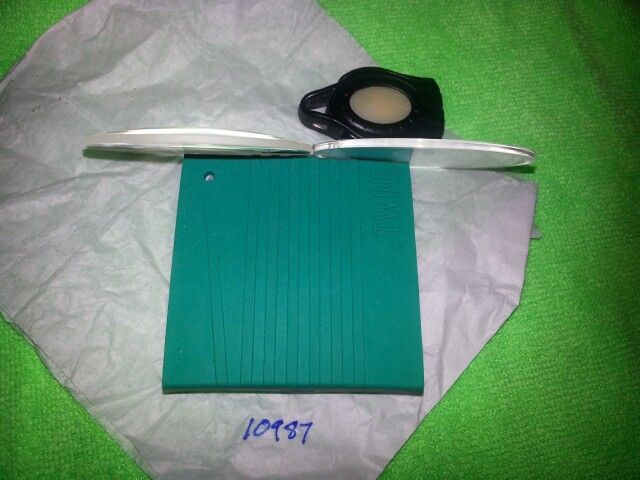 8005: This one… you can tighten the crown about 3/4, maybe a full turn as the lens is thicker.
It's tight enough that it shouldn't go anywhere.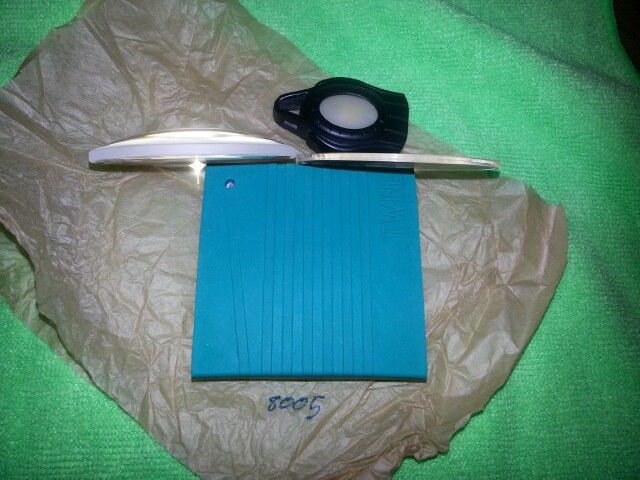 I sprayed the bottom of a 7390 (reflector side), and left the top/outside alone. You can't scratch off the coating if it's inside the head/reflector,
although Krylon is pretty tough stuff.

10987 (unsprayed): You can see the head screws down nicely (well… sort of, the LED/flash glare isn't helping).

8005: Doesn't screw down quite as far, and this is the lens they had (by far) the most of.

8005: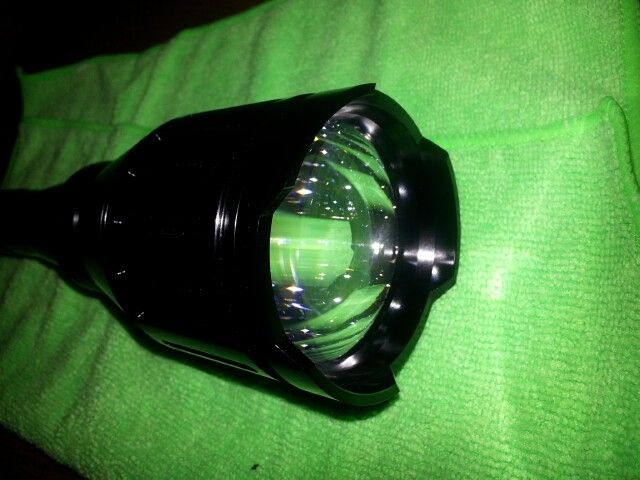 Comparison between sprayed/unsprayed 7390 (I bought 2 of each lens as I grabbed two lights).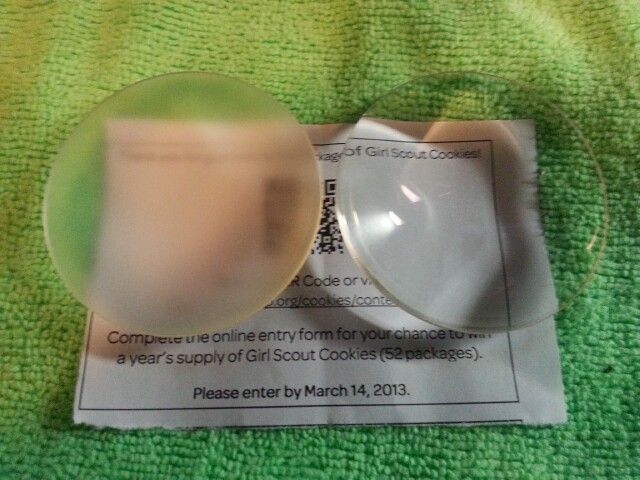 As soon as I tried the flood mod, I was wowed by how well it worked. It's a bit upsetting that the overall brightness/smoothness of the flood
pattern puts some much more expensive lights I own to shame. All I did was add a $4 lens and maybe ten cents of Krylon spray.
Well… BLF is all about turning lead into gold, looks like this experiment was a better success than I expected.