Costco Feit Electric 1000 Lumen 3xD Cell Zoomy Flashlight
| | |
| --- | --- |
| Battery: | 3xD Cells |
| Switch: | Tail Clicky |
| Modes: | Low - Med - High - Hidden Strobe - SOS |
| LED Type: | Unknown |
| Retail Price: | £14.99 |
| From: | Costco UK |
First review so bear with me, pictures taken with my cell phone.
I bought this from Costco just out of curiosity as I didn't recognise the LED in it, it retails for £15 including 3 D cell Duracell batteries.
The packaging promises 3 modes of 1000 , 500 and 250 lumens plus usual blinkies.
Flashlight resets to full brightness when turning off regardless of modes.
Driver was easy to remove and is a 20mm unit.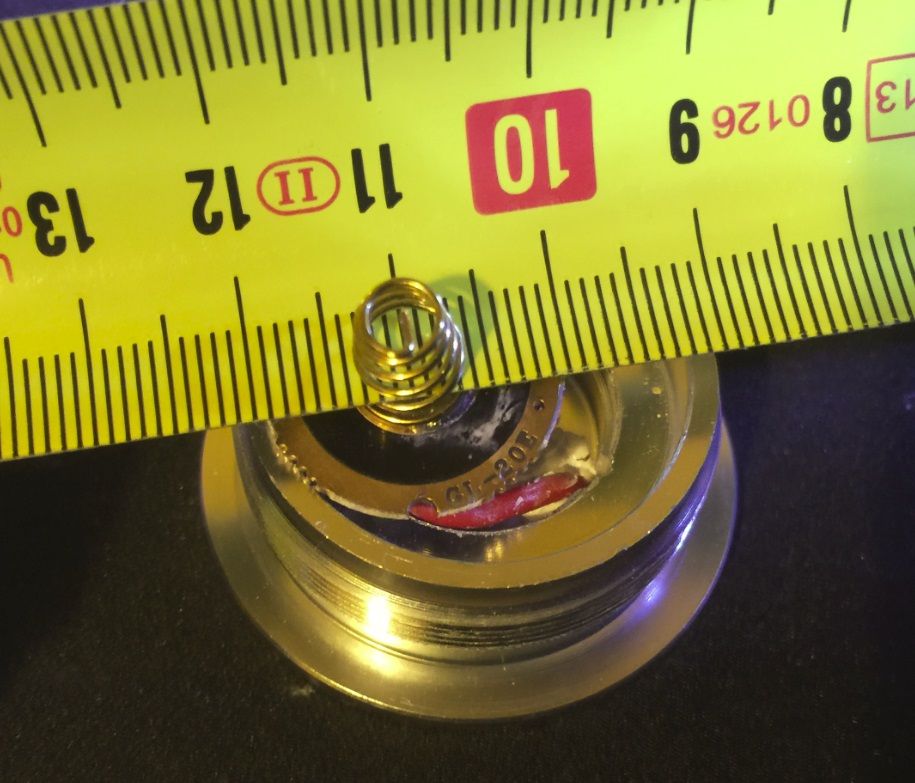 LED is sat on a shelf that is a few mm thick, emitter is on a 20mm aluminium star with plenty of thermal paste.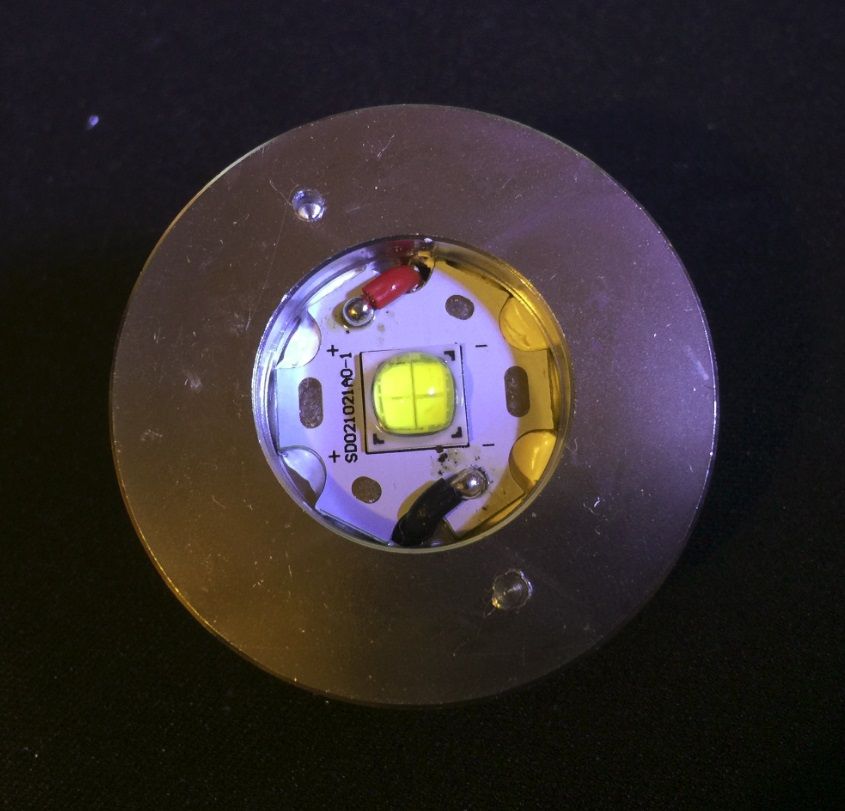 Slide mechanism is well greased with 2 O-rings and a metal circlip and has a nice smooth operation.
Tail switch has nice positive feel and operation with usual triangular threads on it, anodising seems ok with no obvious flaws in it.
Outside beam shot shows the Feit on the left and for comparison a Zuesray on the right, trees around 40 foot away.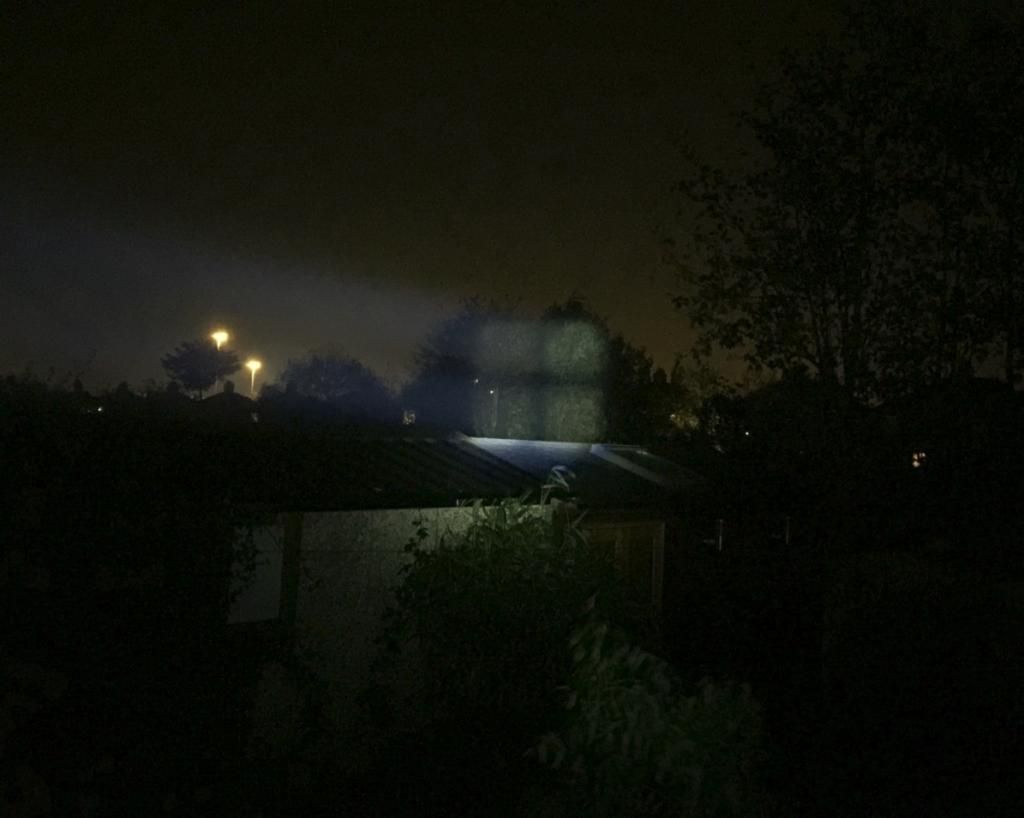 The last two shots are around 200 feet away where it becomes more obvious that the Feit has a much better throw than the Zuesray.
The flood mode isn't quite as wide as the Zuesray but it is slightly brighter with a more NW tint than the Zuesray.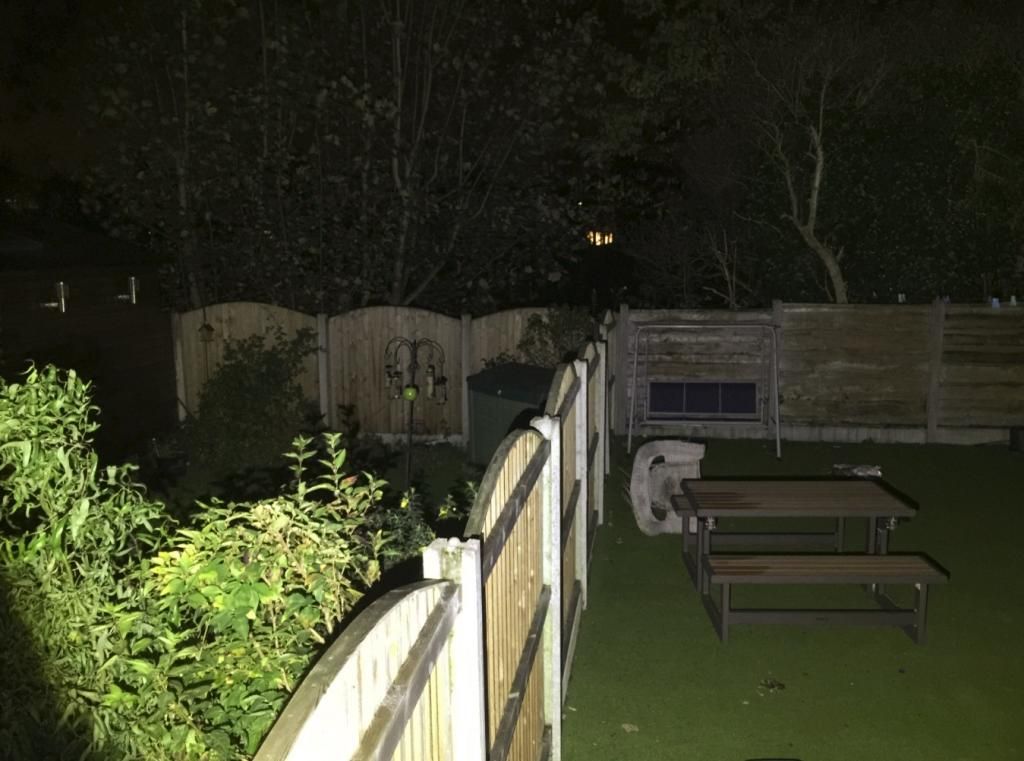 The Feit is the top flood shot and Zuesray second.
Conclusions
Overall impressions are it is quite a good flashlight but it's big and heavy for it's output which isn't that much better than the Zuesray. It's size is similar to a Maglite 2D but it's weight is more like a Maglite 3D.
I would say it is the full 1000 lumens they claim but I have no way of testing it further. The throw is quite good but falls slightly short of my Tangsfire C8 however this is my most throwy zoom light, when zoomed the four dies are very visible and I find it a bit off putting having a big dark cross in the middle of where I am trying to light up.
EDIT
LED looks like a Philips Luxeon M