I've now confirmed that my multimeter is reading too high. Thin leads, thick leads, doesn't matter. A week or so ago I was getting 1.68A on high on a 4xAMC 1.4A Nanjg driver and this morning I was getting 3.35A on an 8xAMC 2.8A Nanjg 105c driver. I've heard of getting low readings, but why are mine too high? Could it be the battery in the meter?
Has anyone else experienced this? Voltage measurements seem ok (I think, but now I wonder).
It's the yellow one in this photo.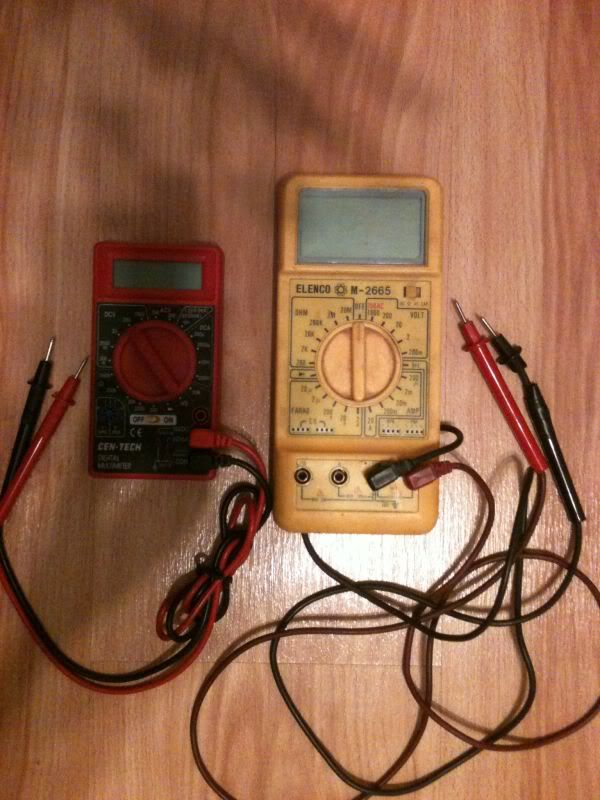 -Garry