Hi guys,
My first post here, but I was watching your forum for a long time. :bigsmile:
I recently ordered new torches after a friend of mine lost my C8(great little light). I got myself a Fandyfire STL-V6, a Trustfire TR-J12, and a Fandyfire UV-S5(SkyRay King replica - waiting for it to arrive).
I already had a SkyRay 1JC8 before, and a zoomable cheapo ebay "400 Lumen" light that I'm quite impressed with actually.
So, last night I was in the mood for some beamshots and compared the three in the title. I am deeply impressed by the 1JC8, it throws LIKE HELL for 230lumens and $15, but of course the STL-V2 is a monster compared to it.
Here's the GIF: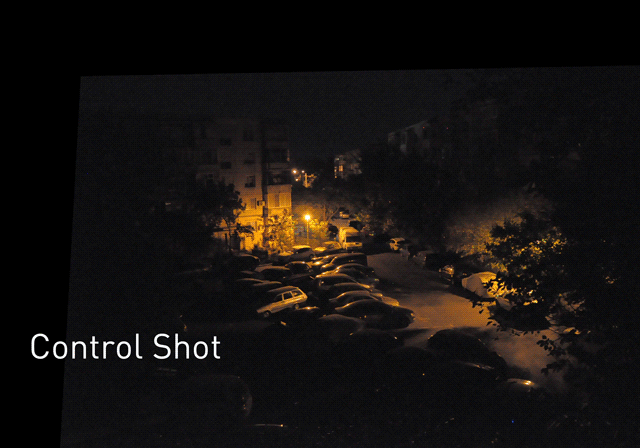 After the King arrives, I will make a comparison including the zoomable one. I'm also waiting for a replacement 60W driver for the TR-J12 so it will spill out 4000 lumens(compared to ~2350 now).
Hope these will help people make some decisions when it comes to picking between a flooder and a thrower.