Fireflies is a very interesting micro-brand that most of BLFers know. Though it produced few models, but they are all really interesting. Anyone can easily find them in past reviews.
And now, after much more than the planned time, I post this review. Thought i`ve already done it, but with so many of reviews, i`ve forgotten what had already been done and what hadnt` been. Nevertheless, i believe that even with such delay, review will be useful for those, who wanted to buy powerful 21700 headlamp with flexible UI.
And it happened that I pair two of them, with different LEDs and that`s why review will be way more informative.
You can buy Fireflies PL47 at
➤ Aliexpess
➤ BANGGOOD
➤ AMAZON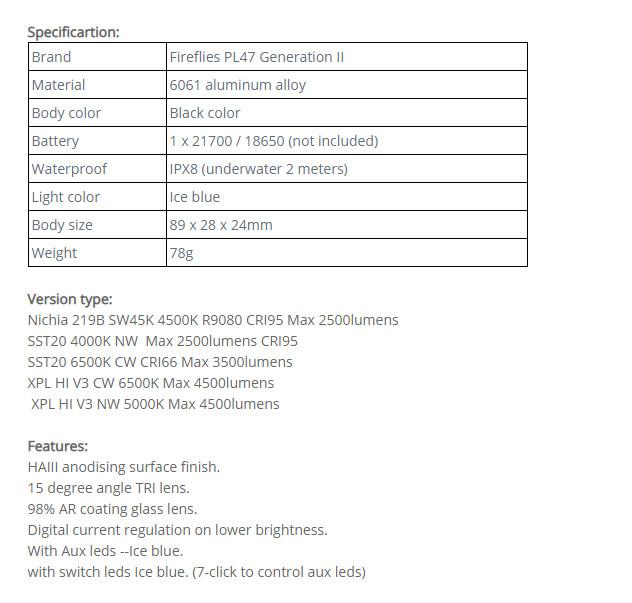 i also can recomment best battery store ever – NKON.NL
i buy batteries there for years
PACKAGE AND APPEARANCE
A very primitive design, but quite reliable cardboard box

The kit is different. I received a full set from the manufacturer, but when buying through banggood, you need to be careful - there may not be a headstrap and a replaceable tail cover with a magnet. Actually, they are also optional when buying from the manufacturer directly - you need to be careful here.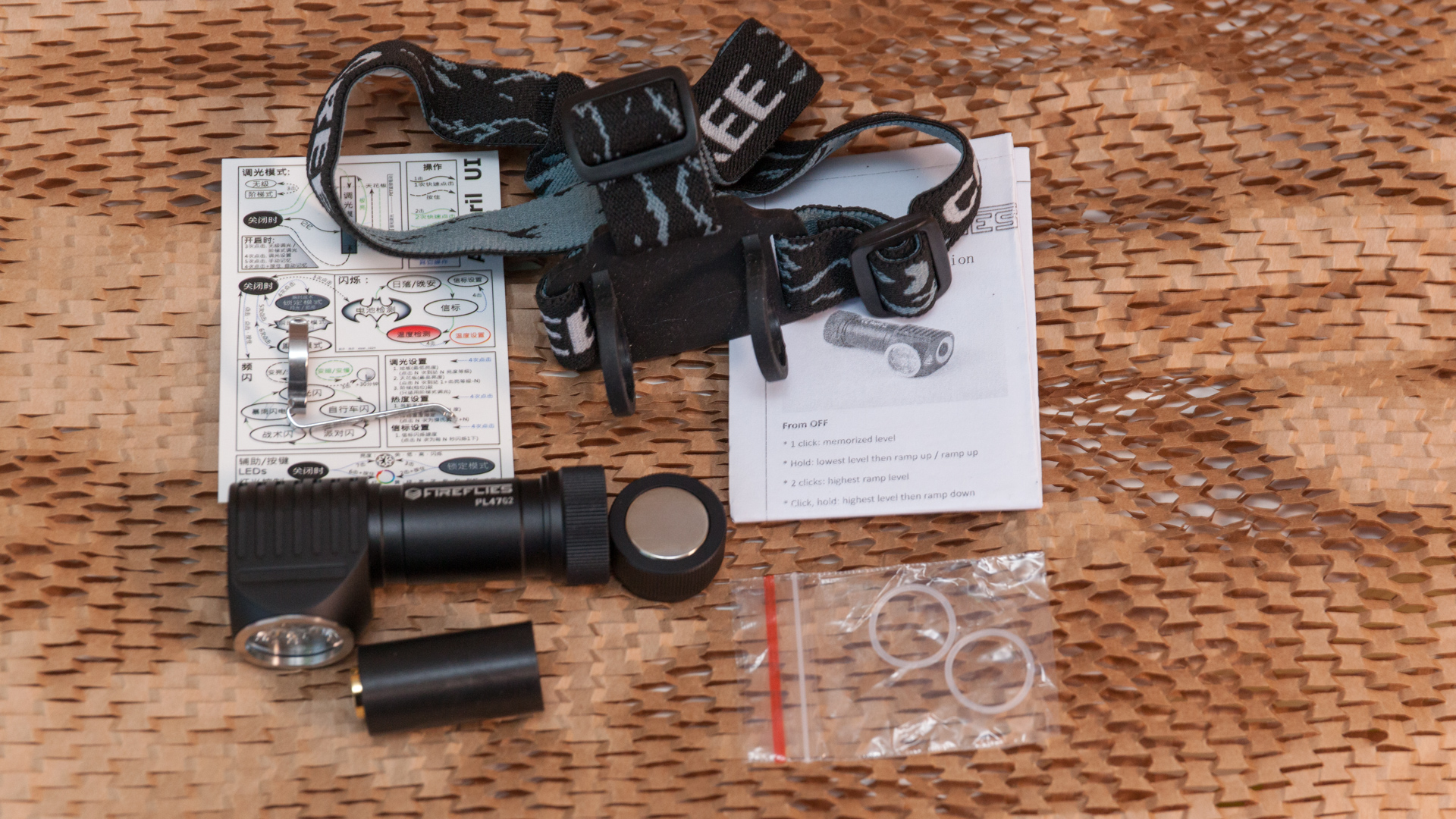 The headband is extremely cheap and simple. i left link to better one above.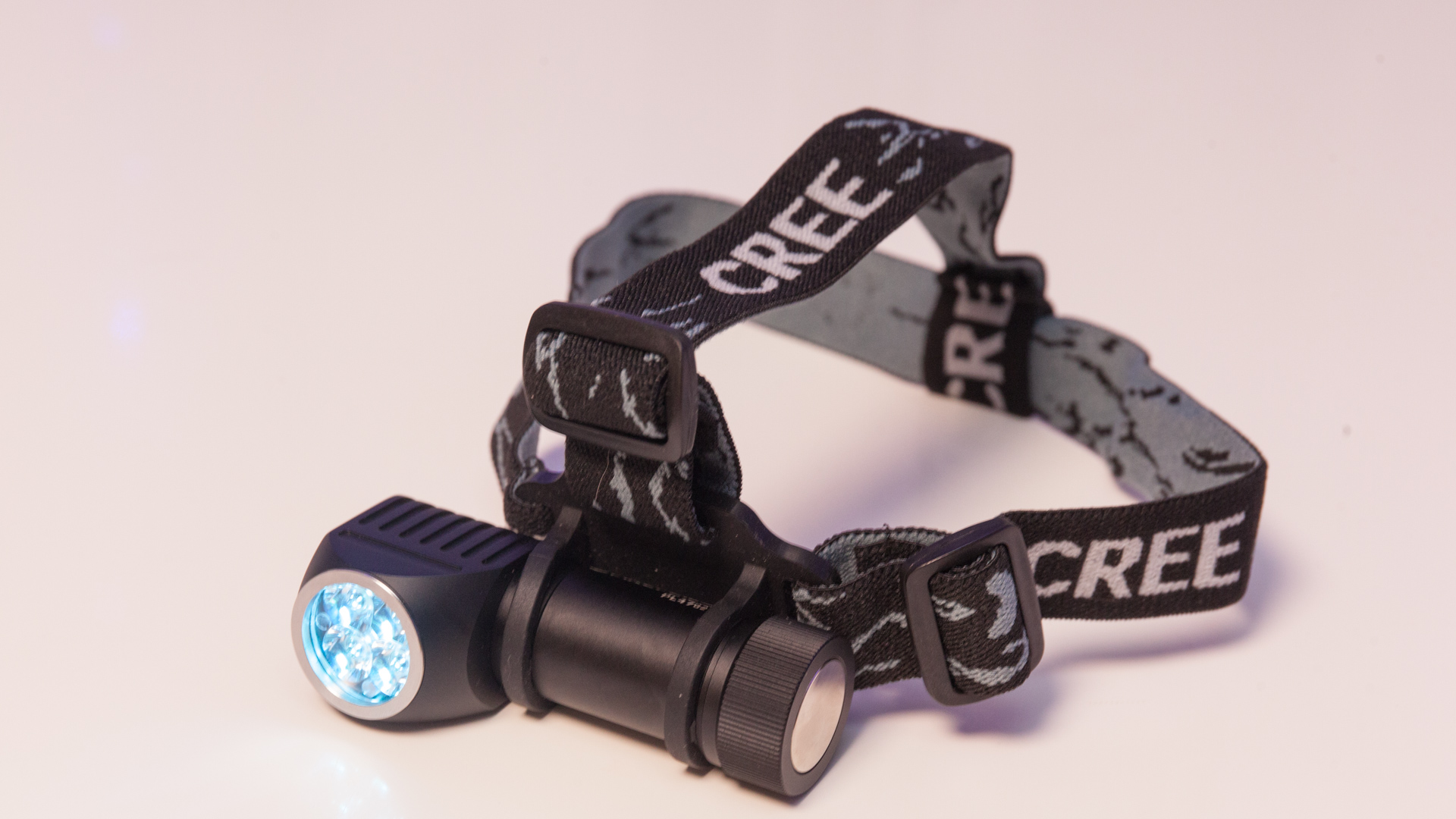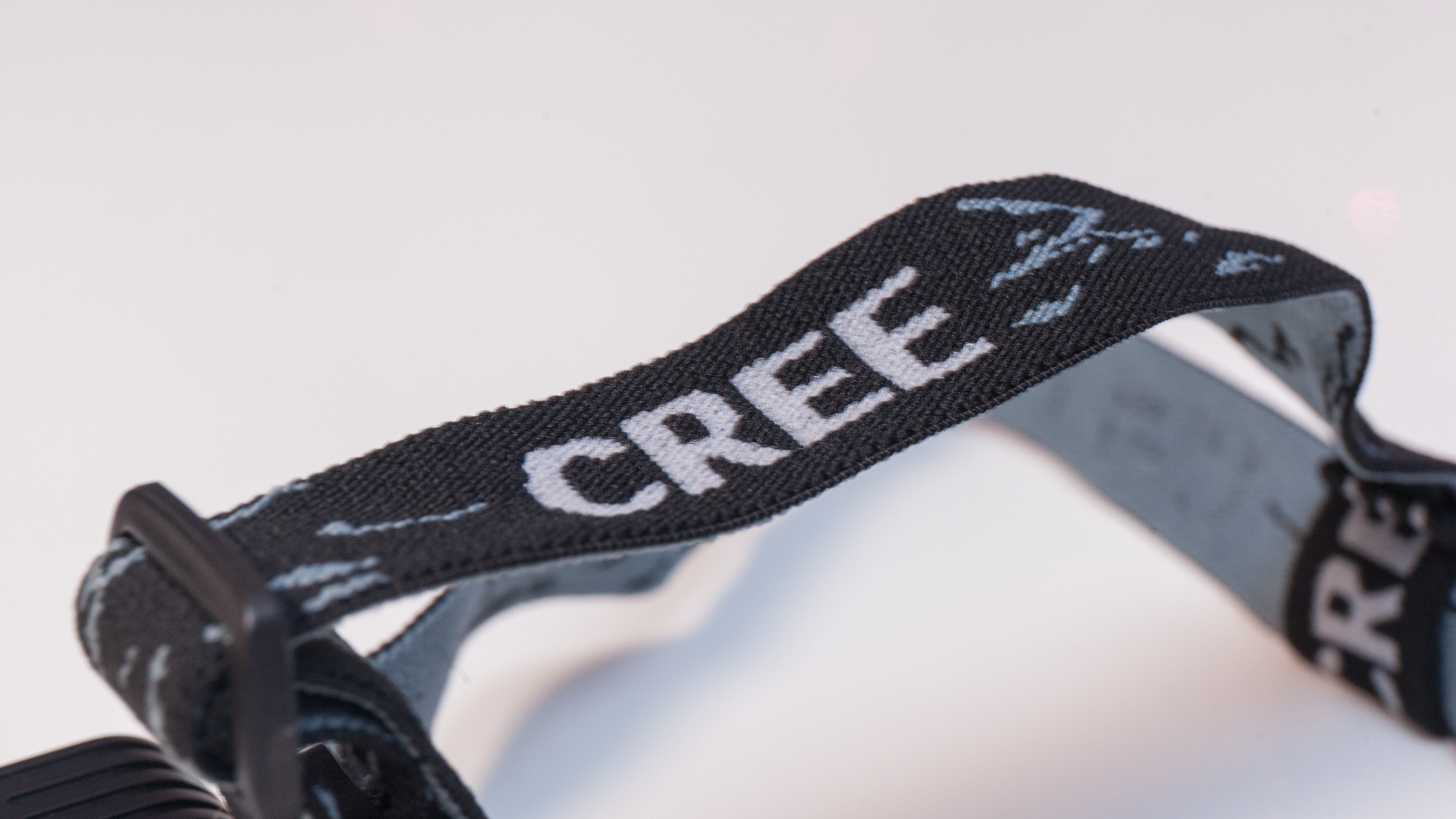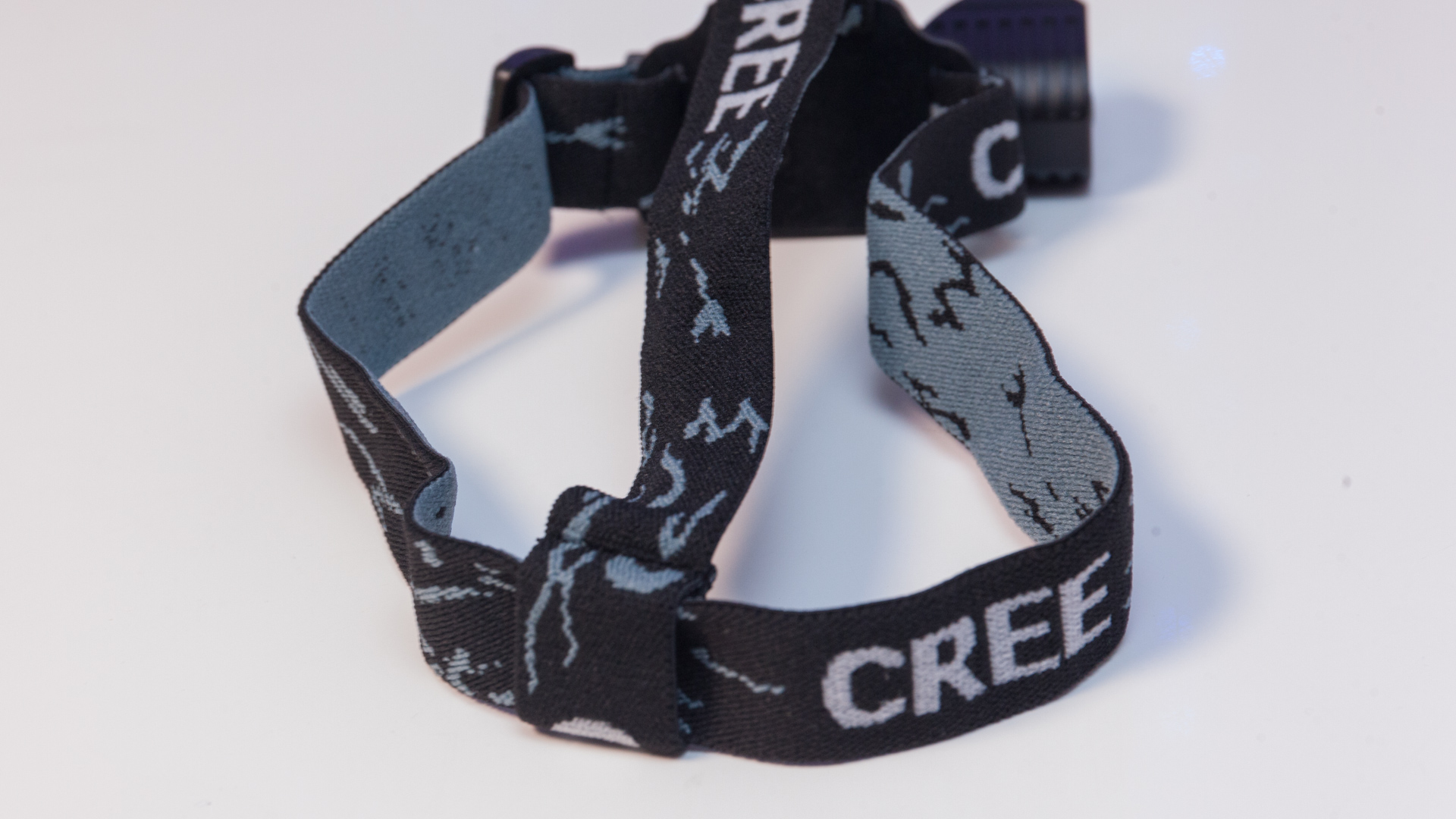 The headlamp itself is made in an L-shaped format and its design is far from anything attractive. Overall, it looks like some kind of crappy aliexpress headlamp. But the audience of Fireflies knows perfectly what they are buying, and this is exactly the case when an unprepossessing appearance hides a decent filling.
In general, the flashlight is quite compact.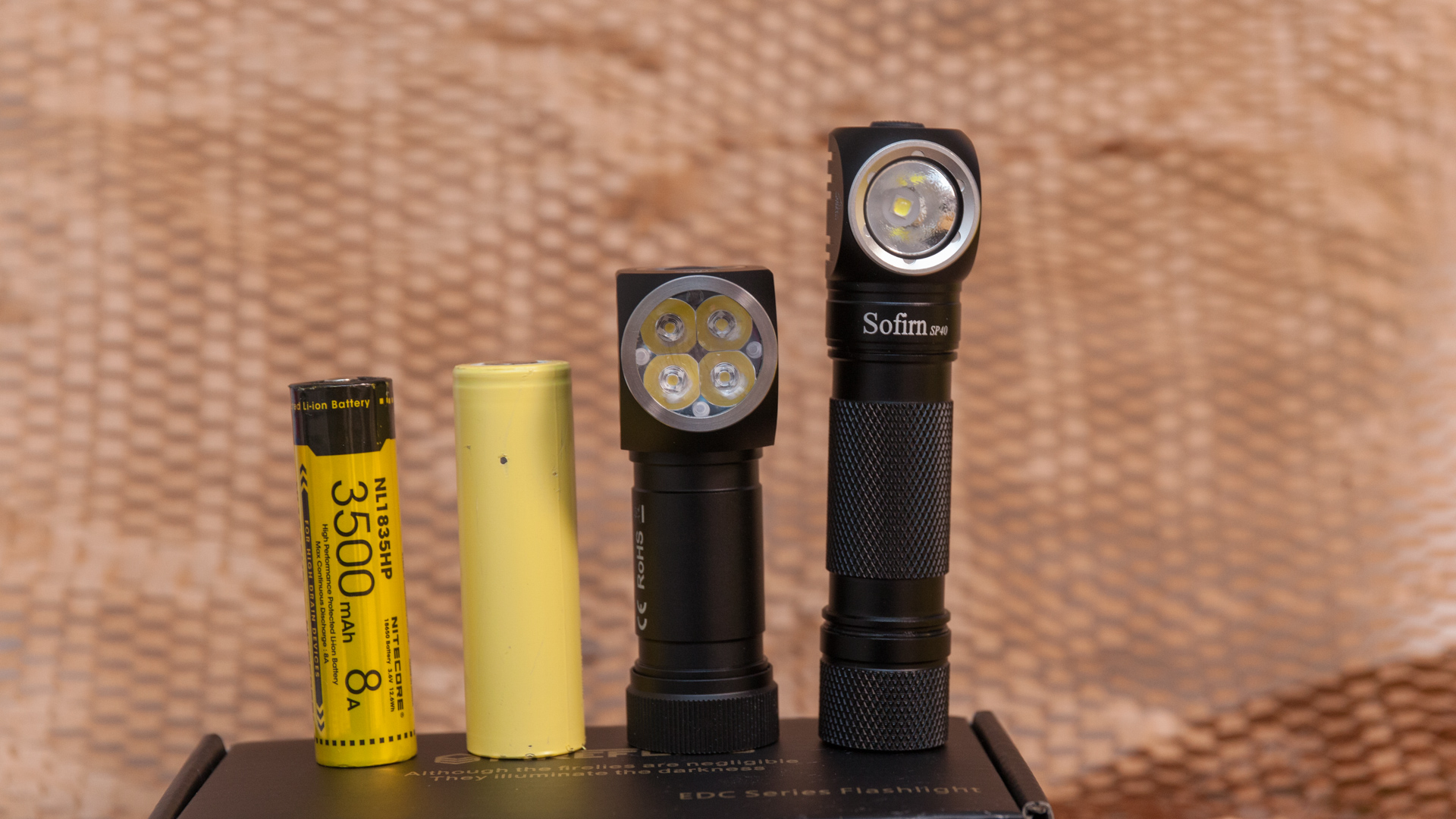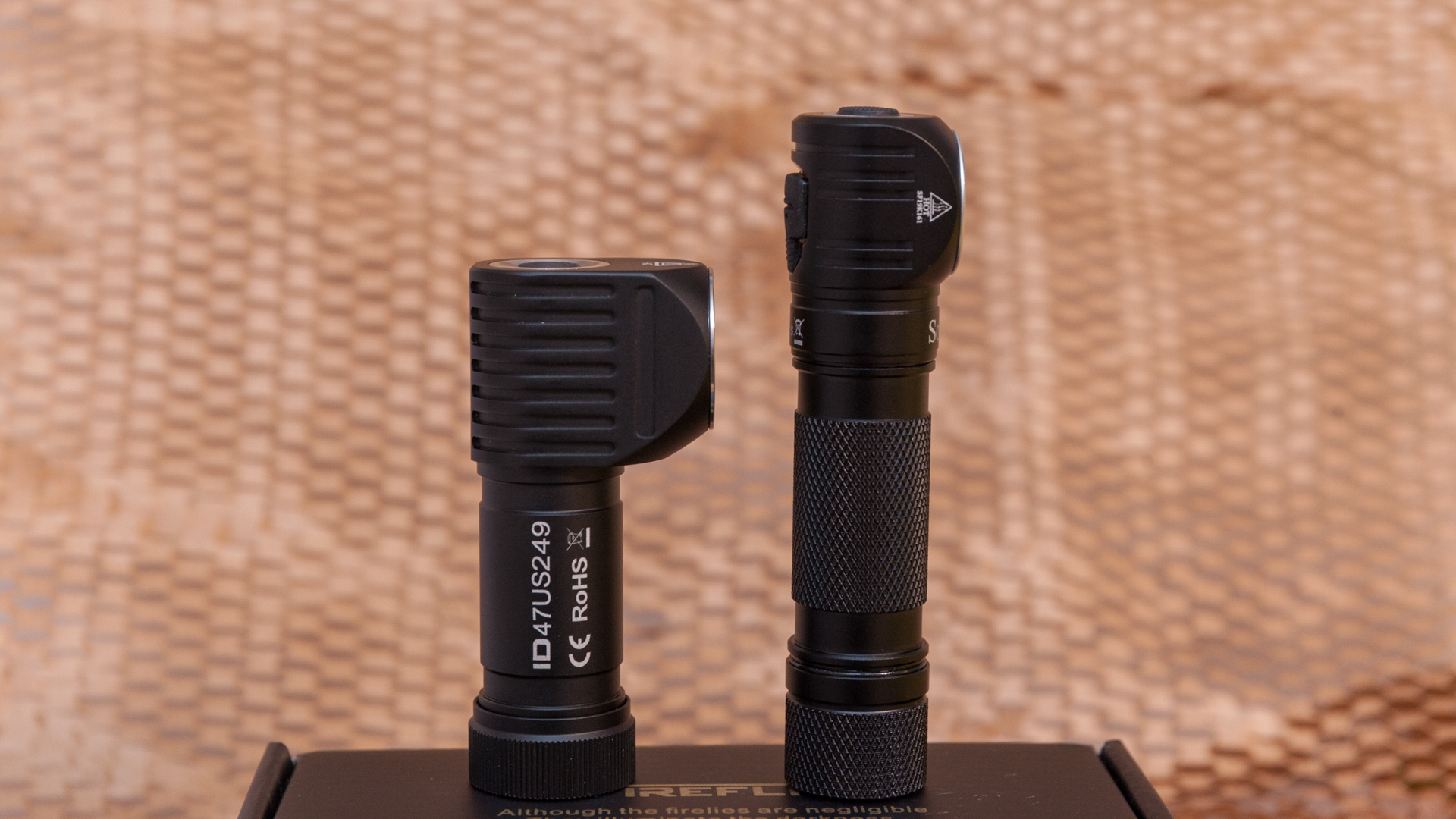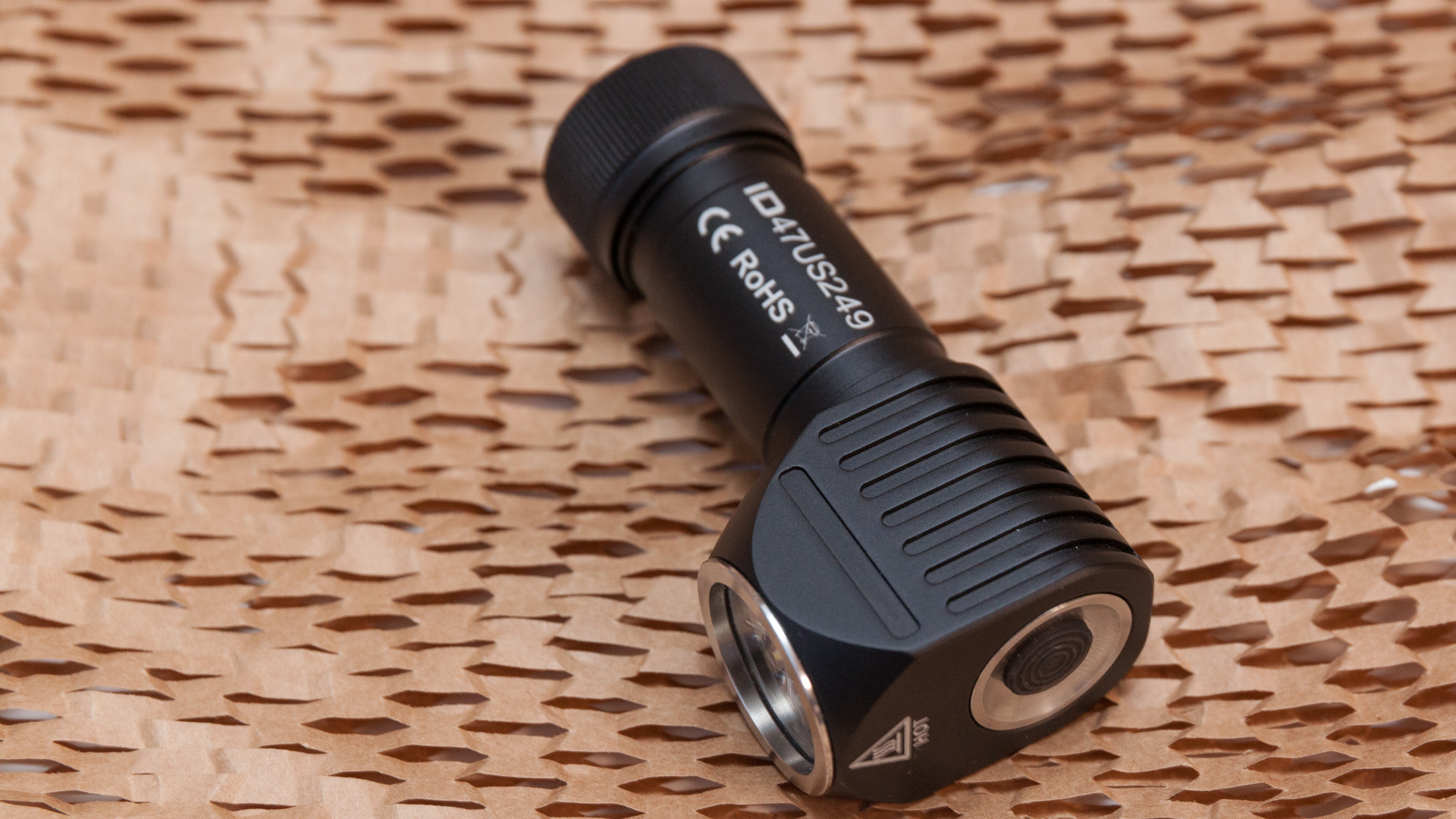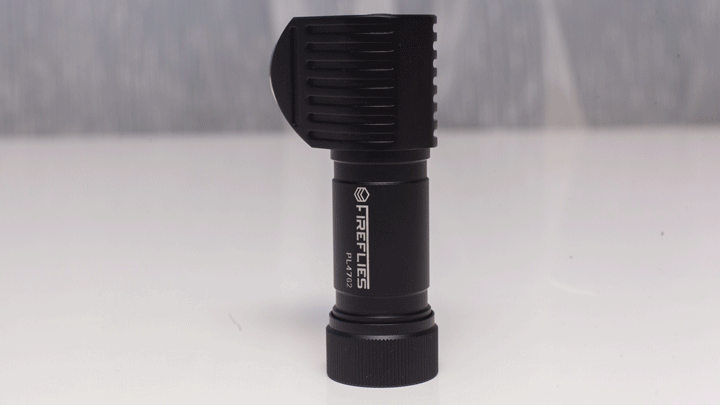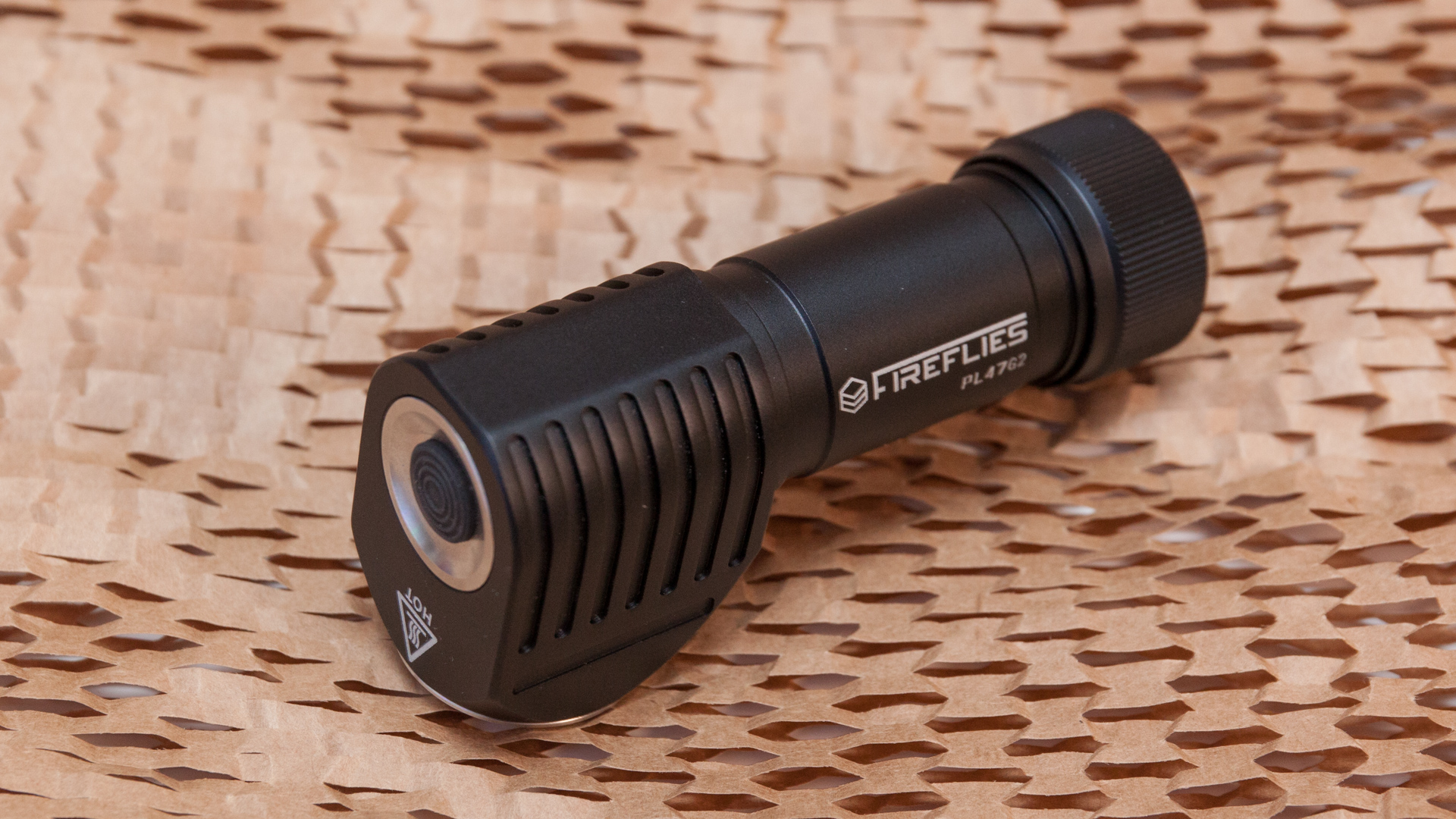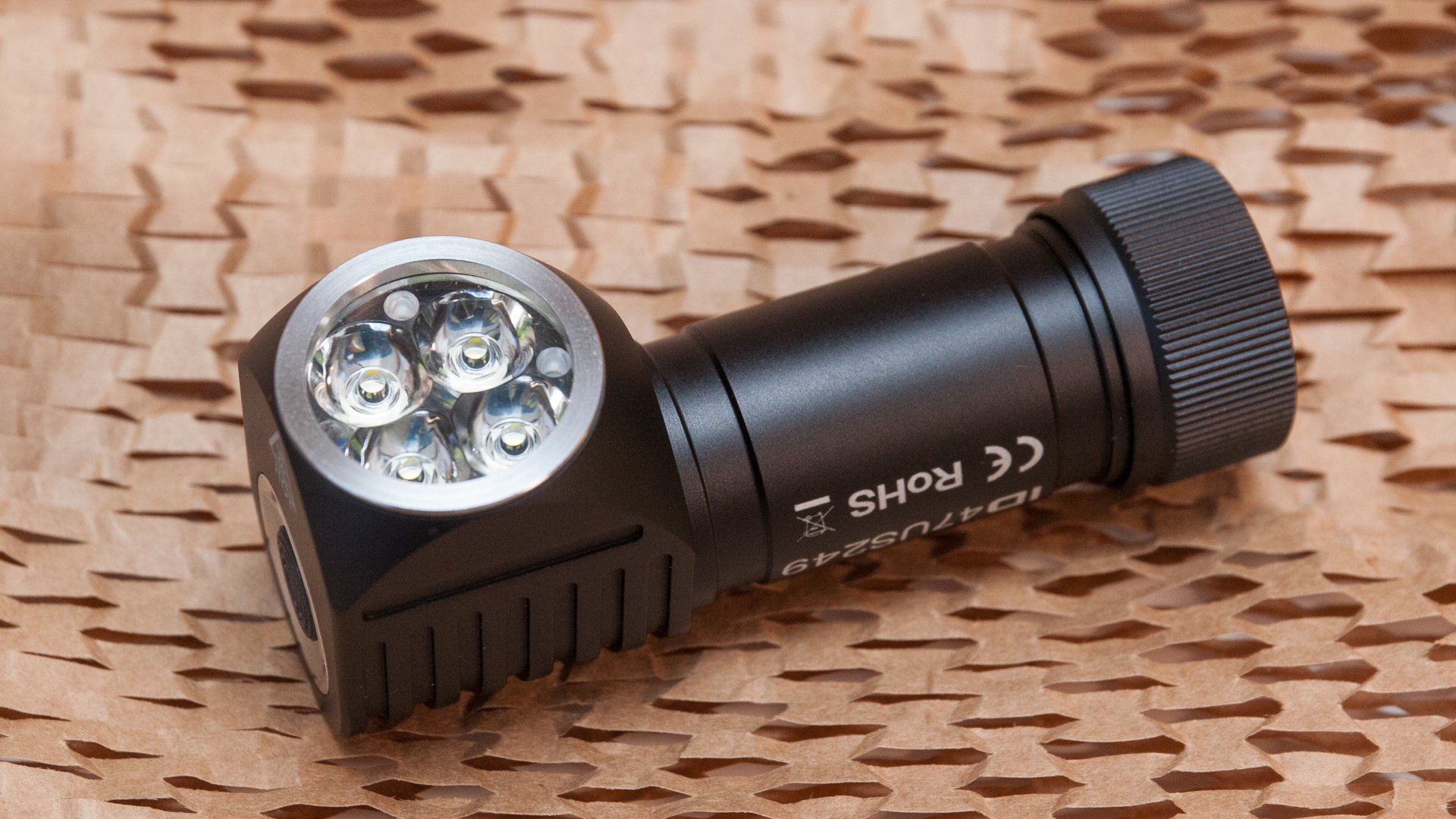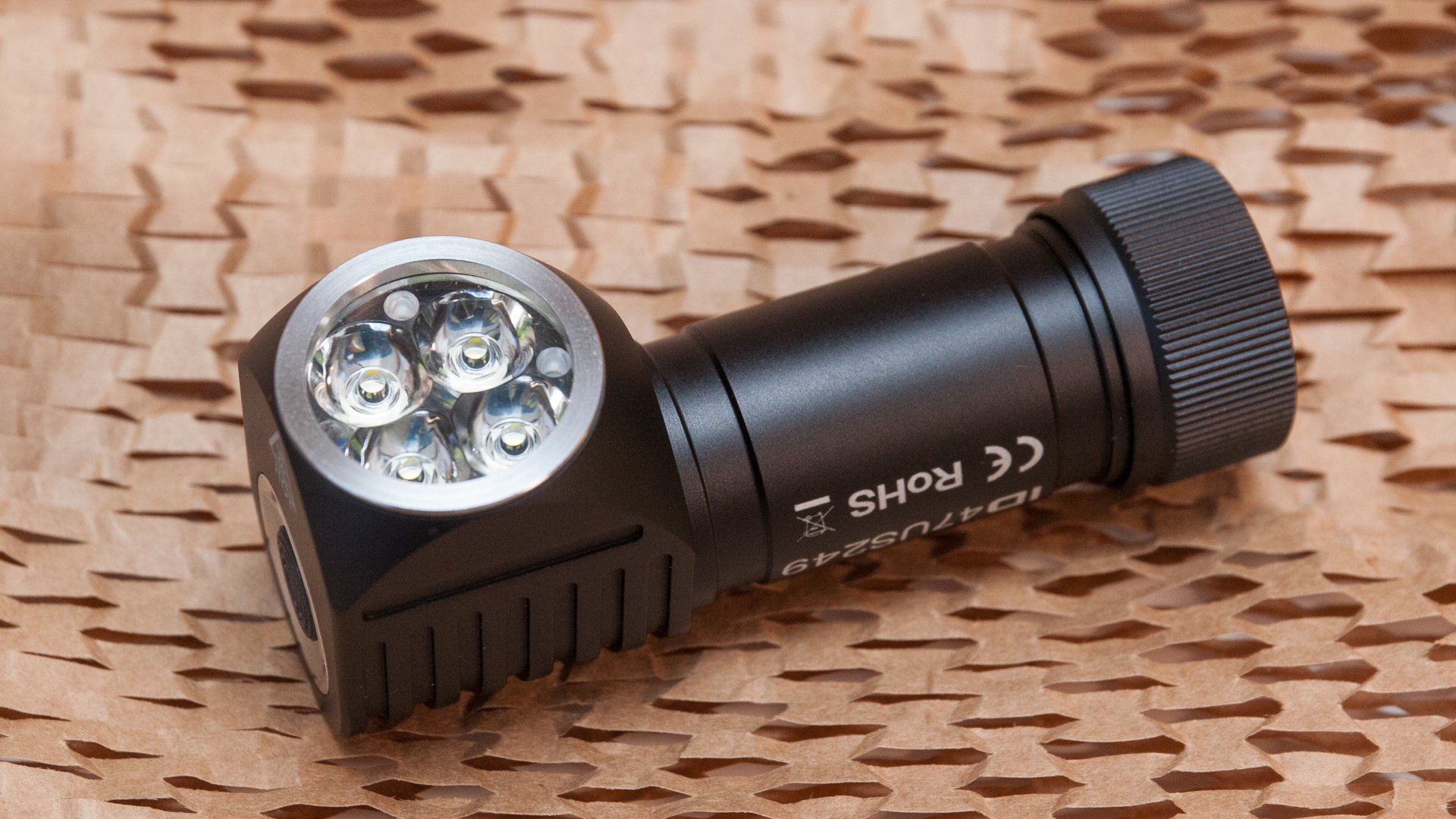 I placed clip wrong direction here, of course. What makes the L-shaped format of the headlamps convenient is the ability to attach the forehead to a pocket or backpack strap using a clip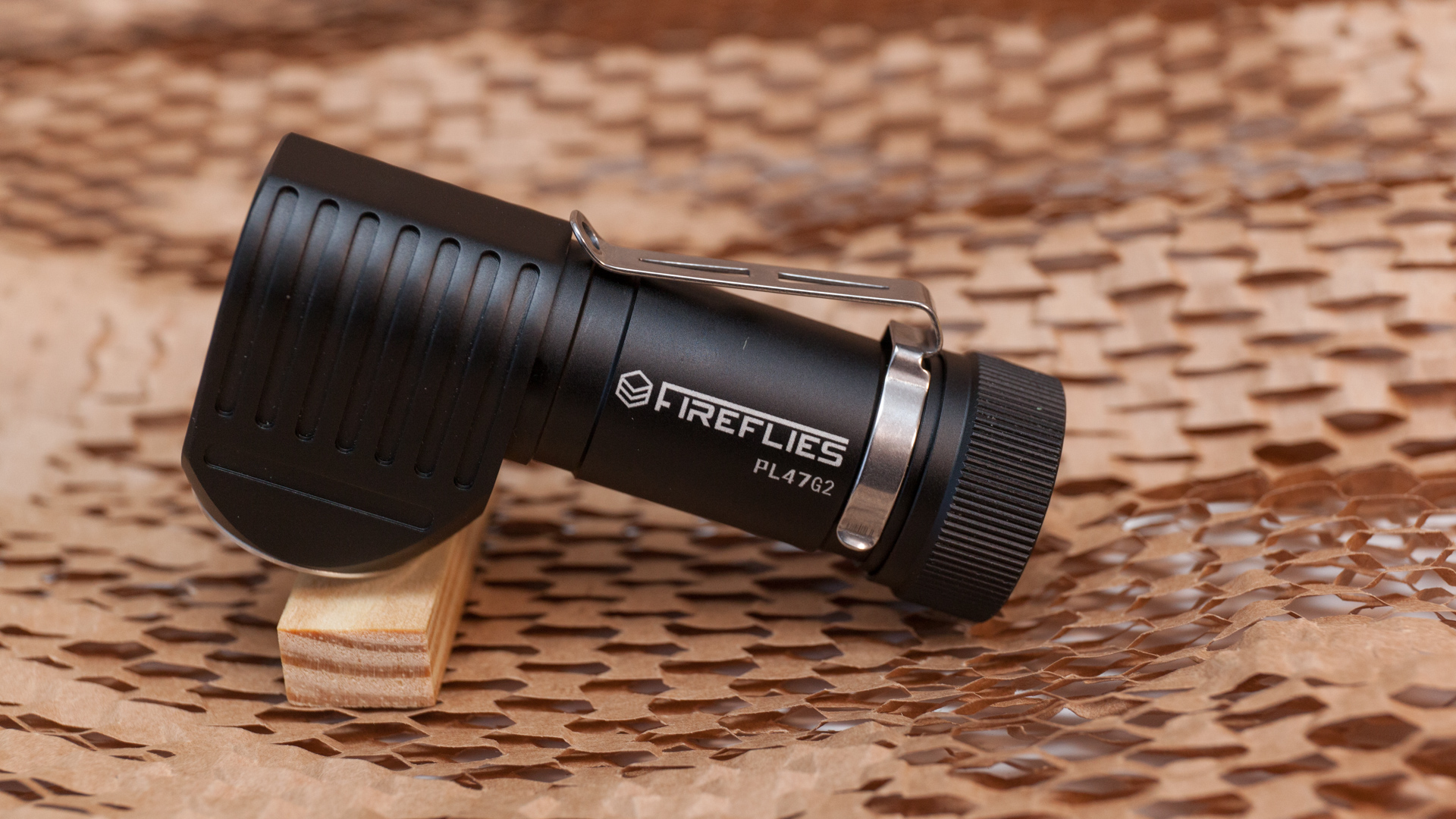 The magnet in the tail is strong. again, you should buy magnet tailcap separately.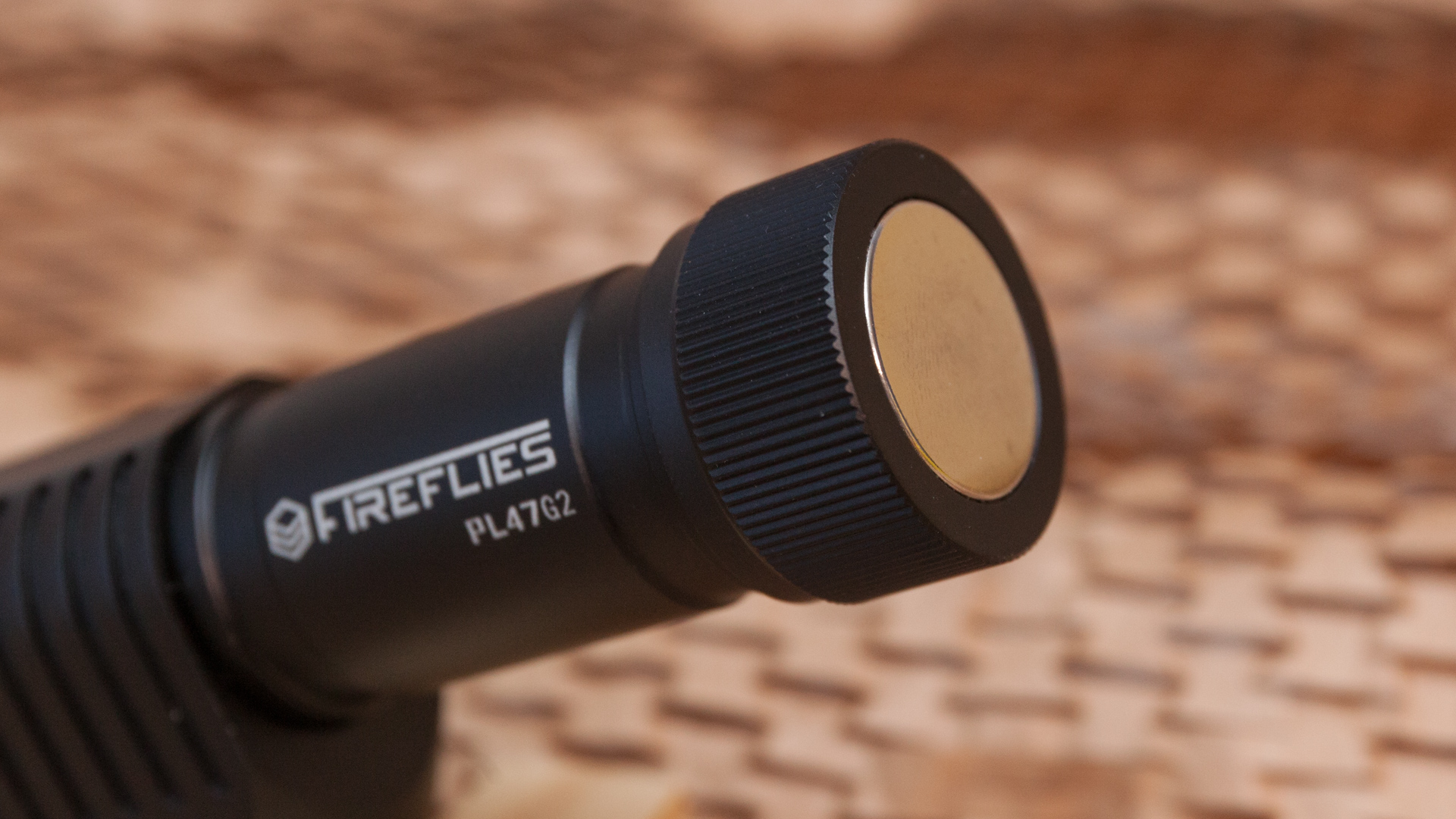 The headlamp can be disassembled into three parts.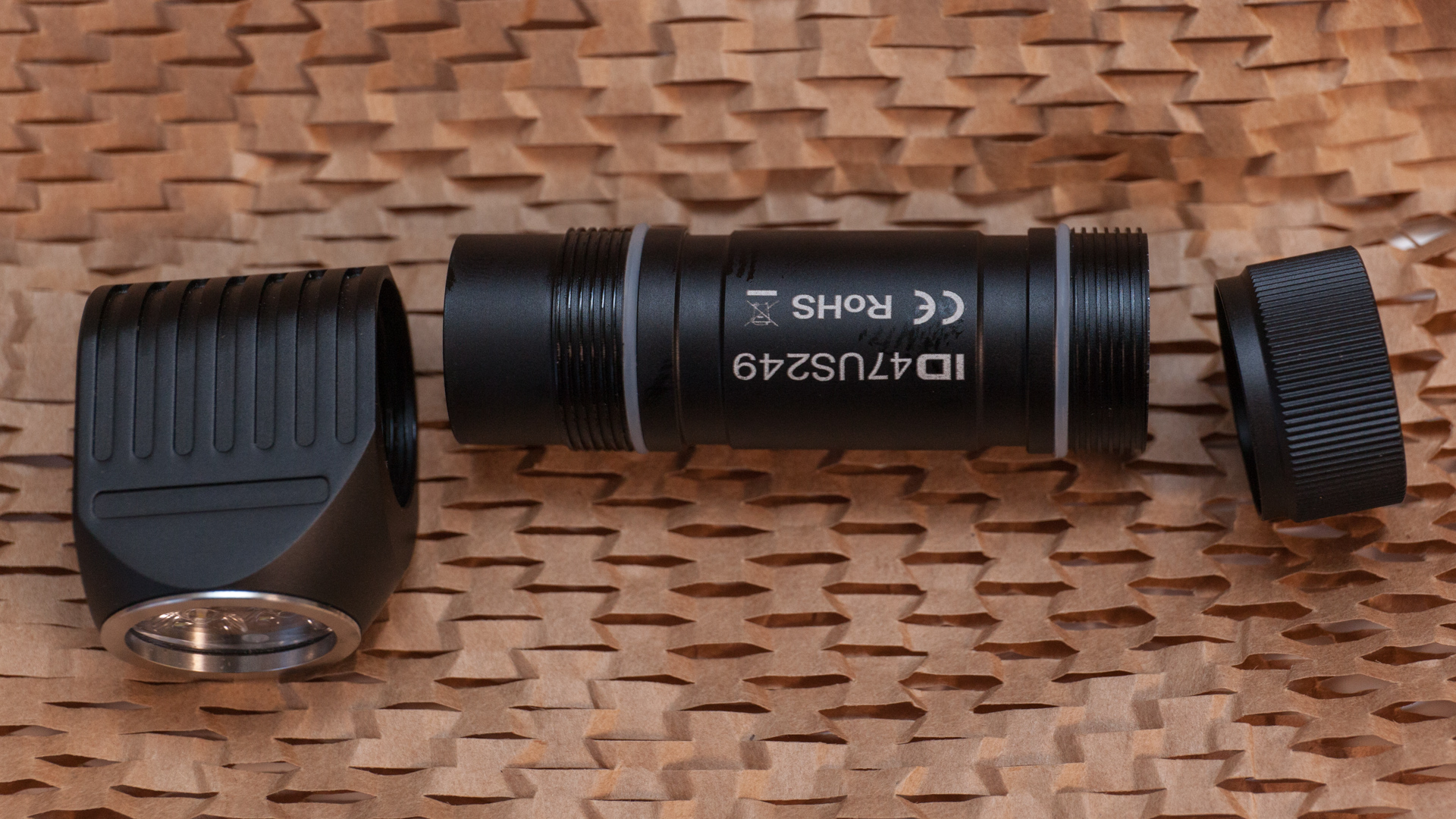 Both the springs are thick.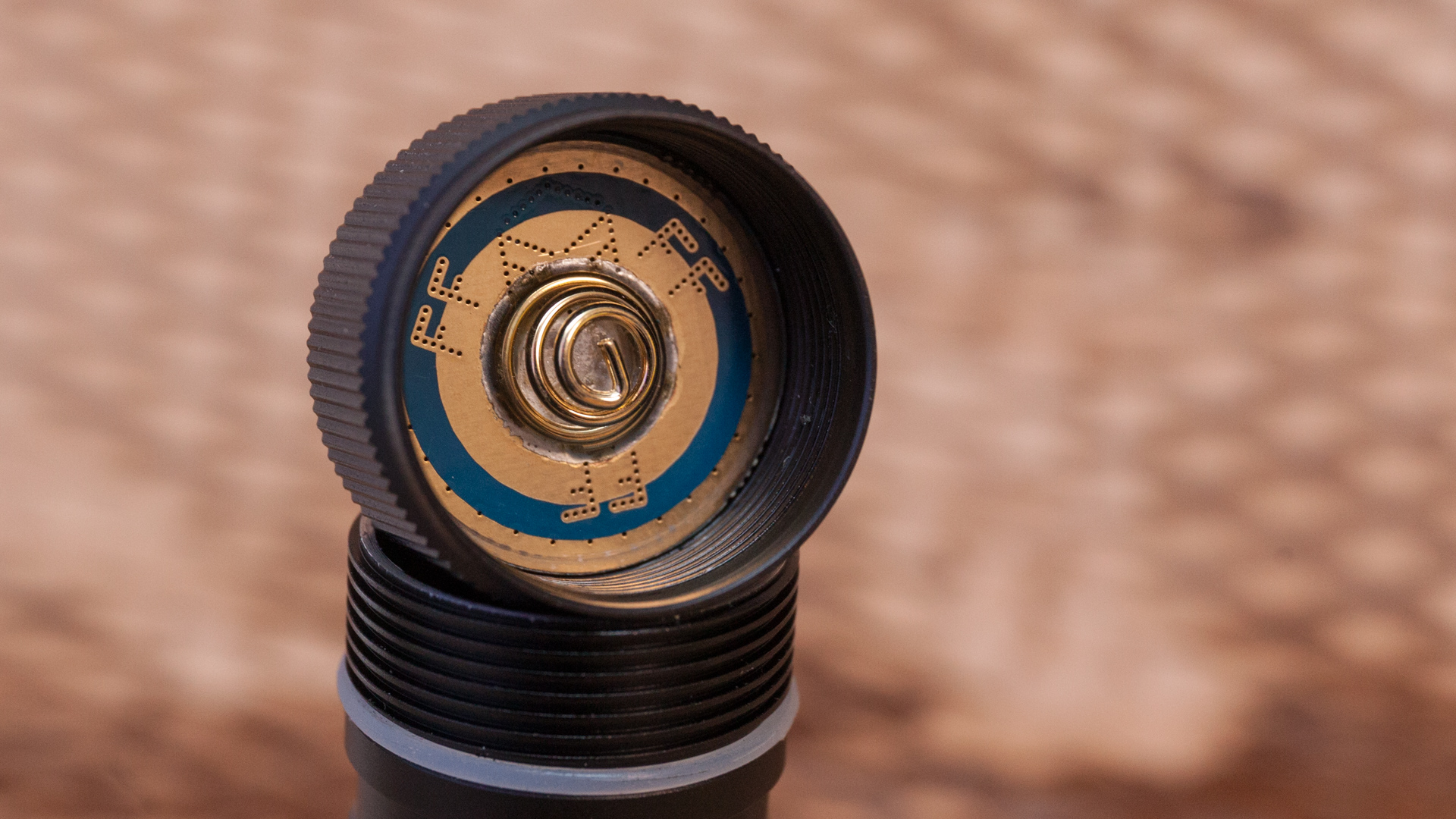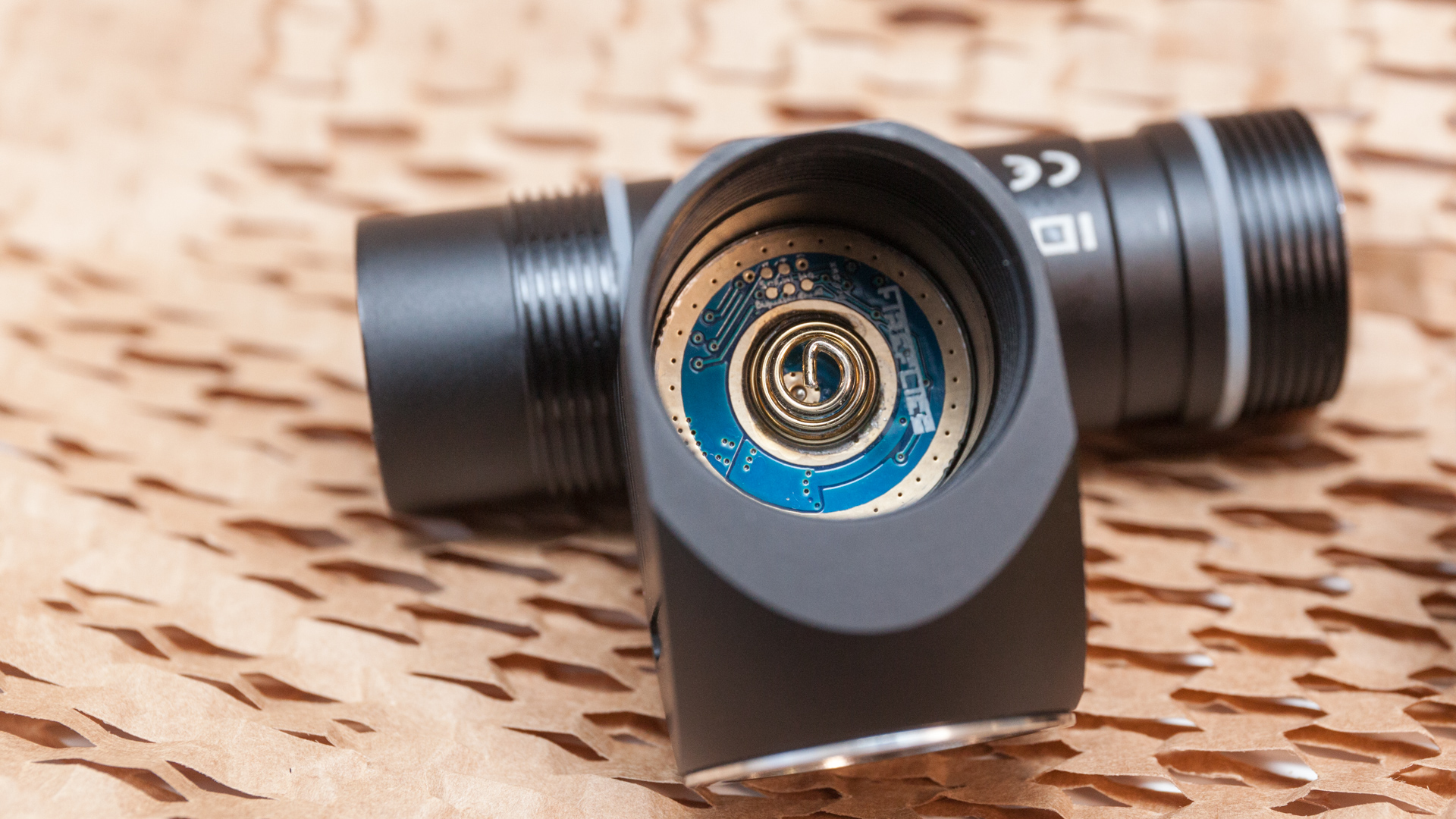 The thread is large enough, greased without enthusiasm. To add lubrication or not is up to the buyer.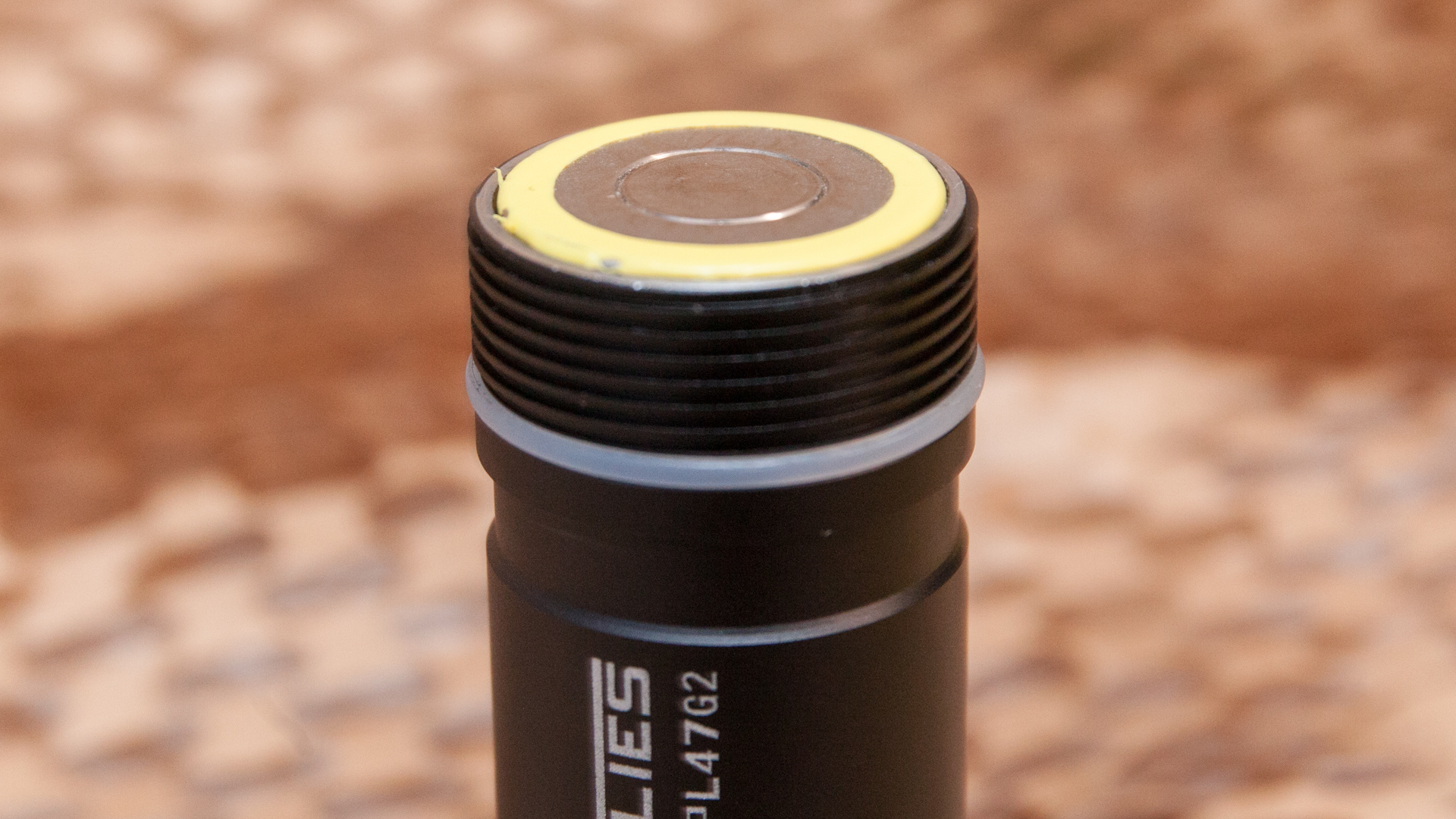 The button is recessed, quite convenient and it is not difficult to find it blindly. There is also a backlight (which for the headlamp, I think, is more of a decorative option than something really practical).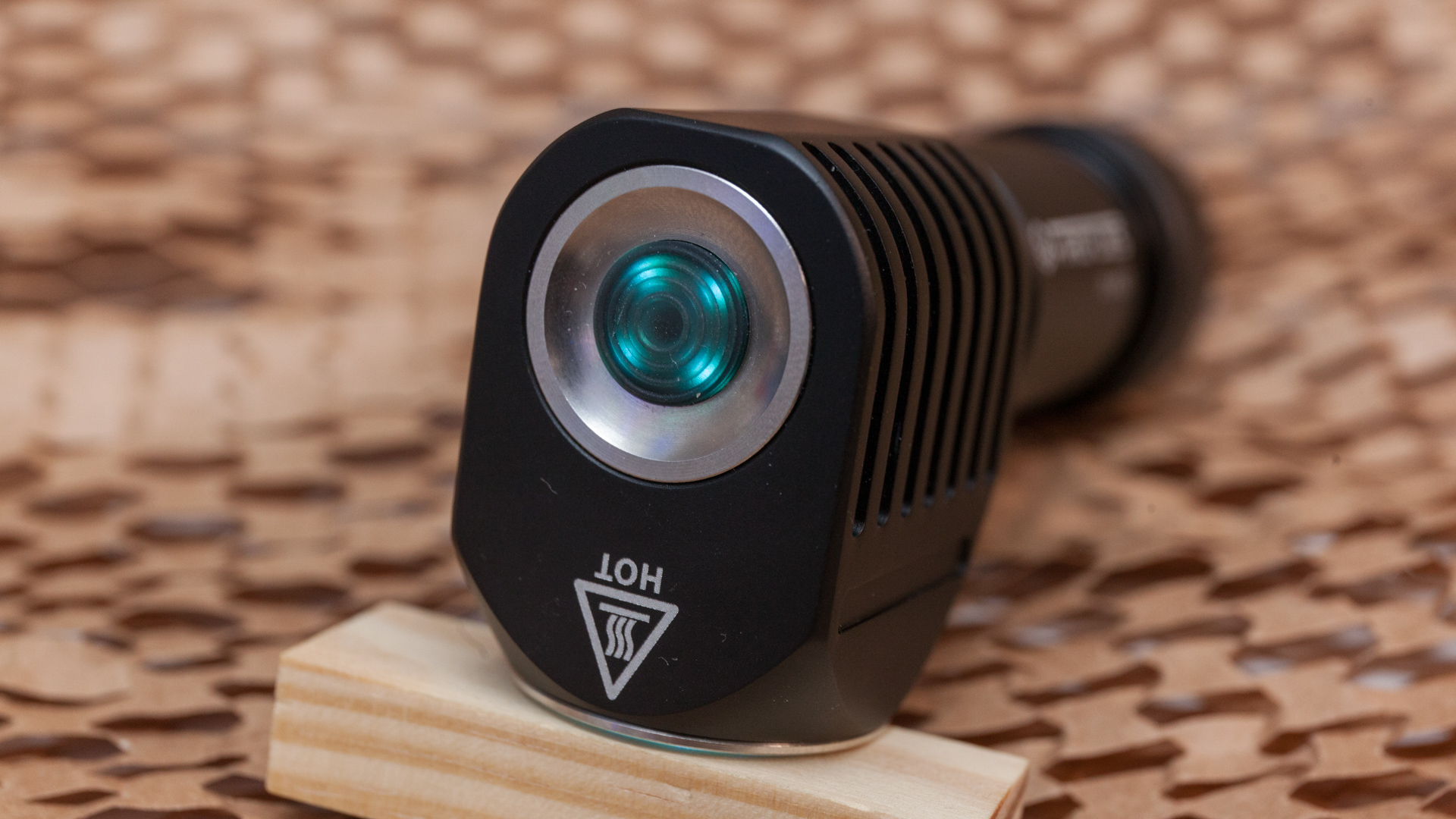 Cooling ribs are of medium depth, numerous and rather wide. However, with such maximum brightness, I would not overestimate their influence.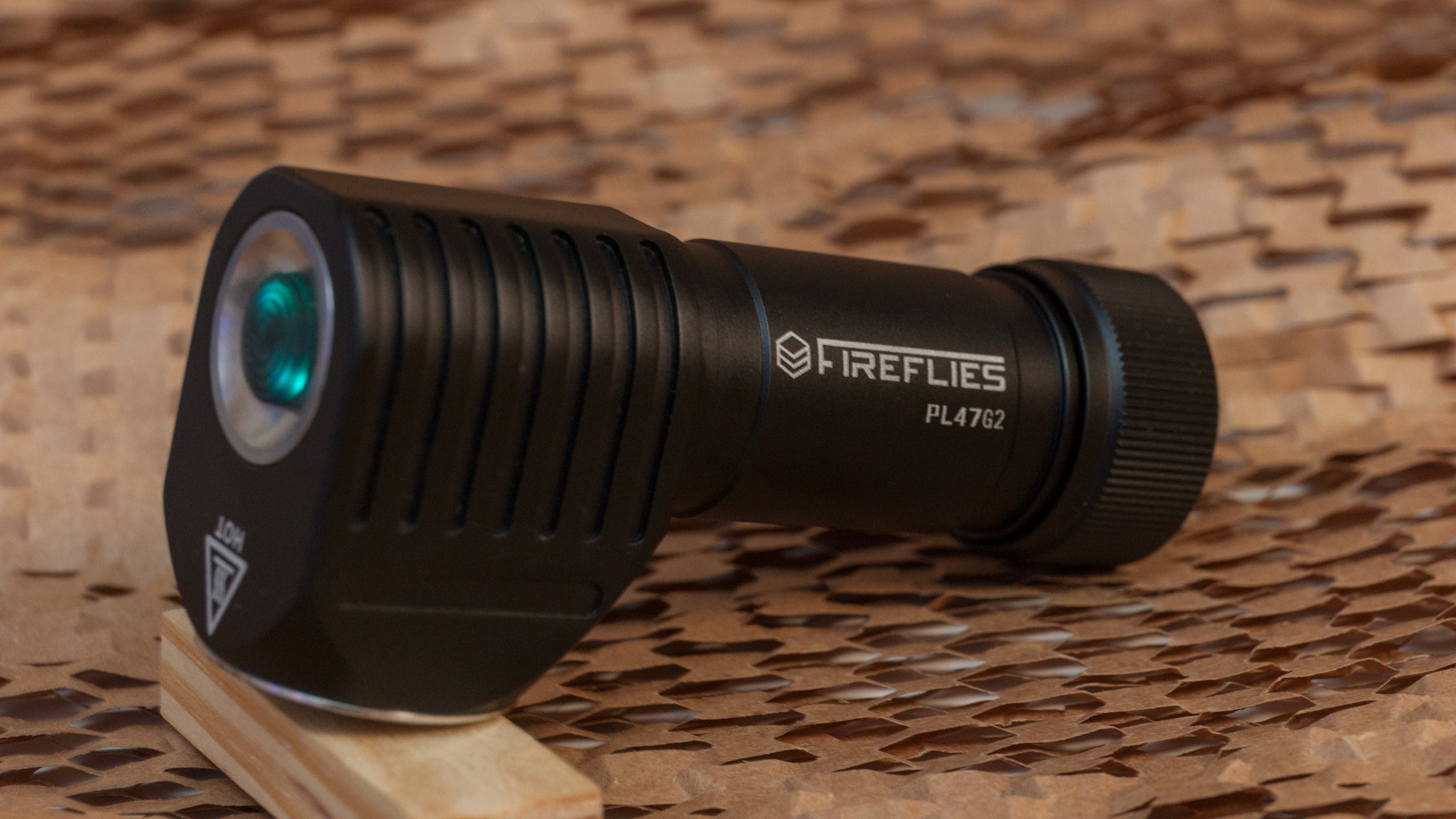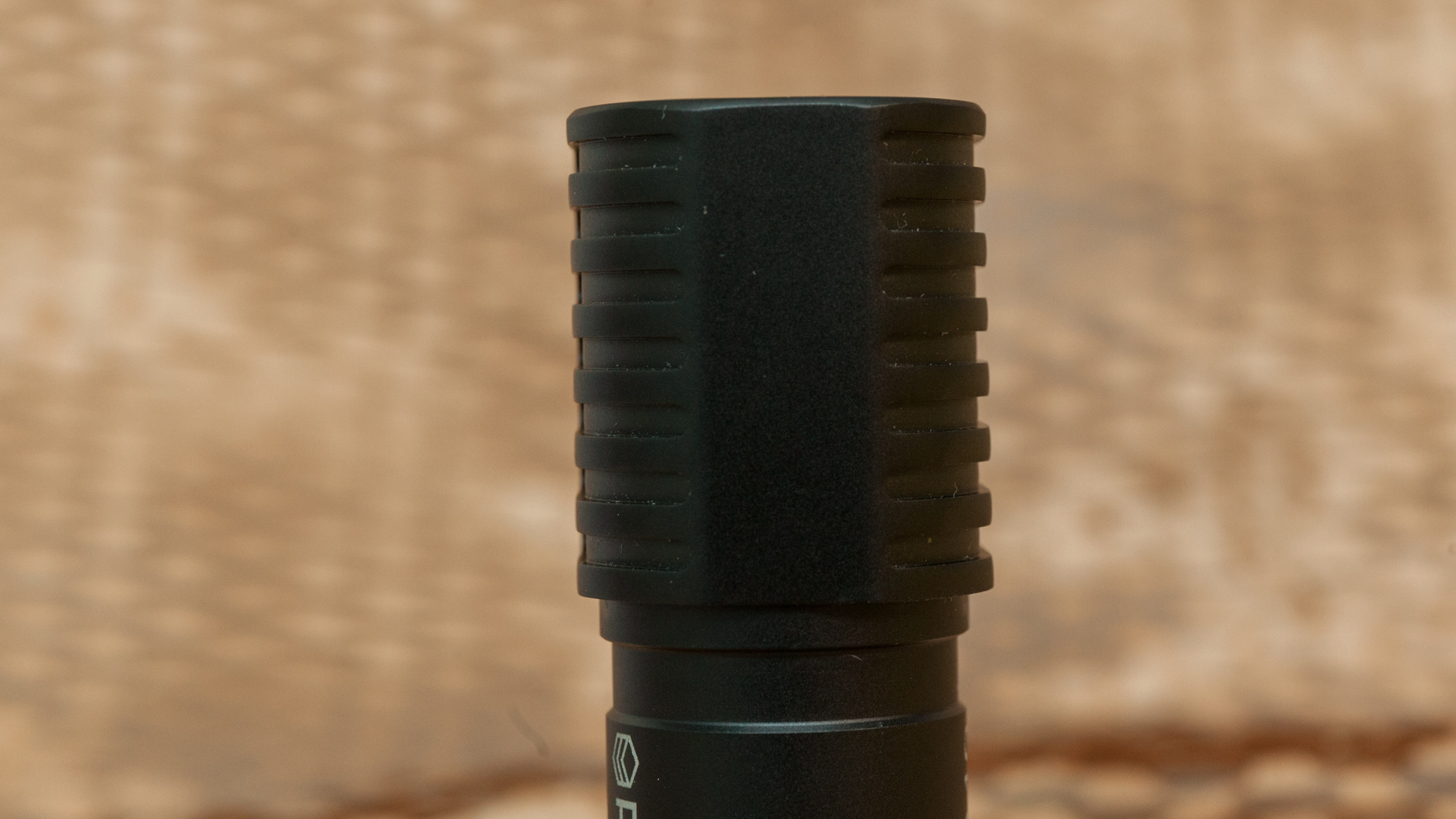 A bunch of 4 main LEDs and TIR optics above them are responsible for the light. There are also decorative additional LEDs that flood the optics with pleasant illumination in addition to the main LEDs. It looks really cool, believe me! For a headlamp, this is not as appropriate as for a hand flashlilght, but let it be - you can turn it off if dont need.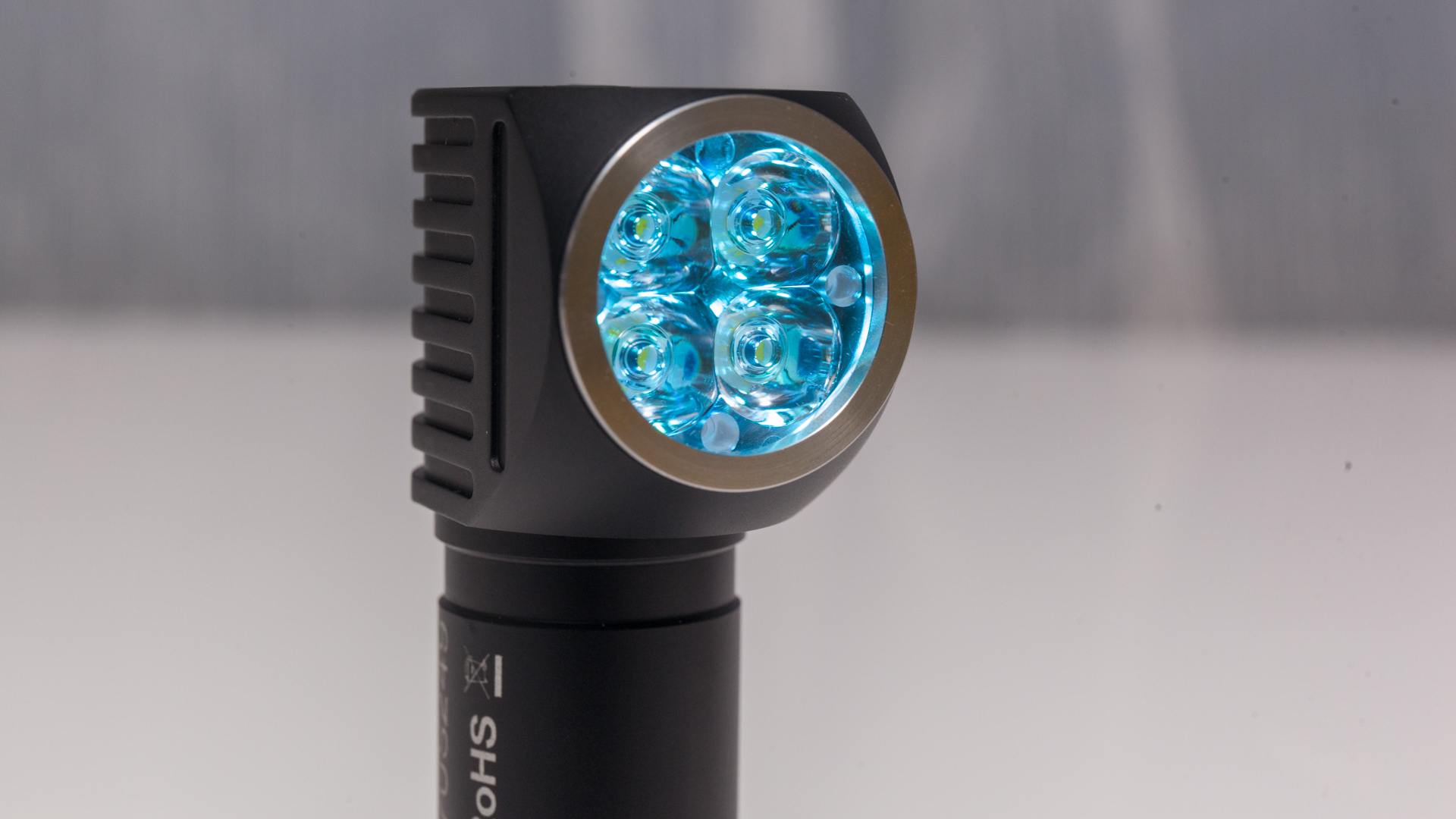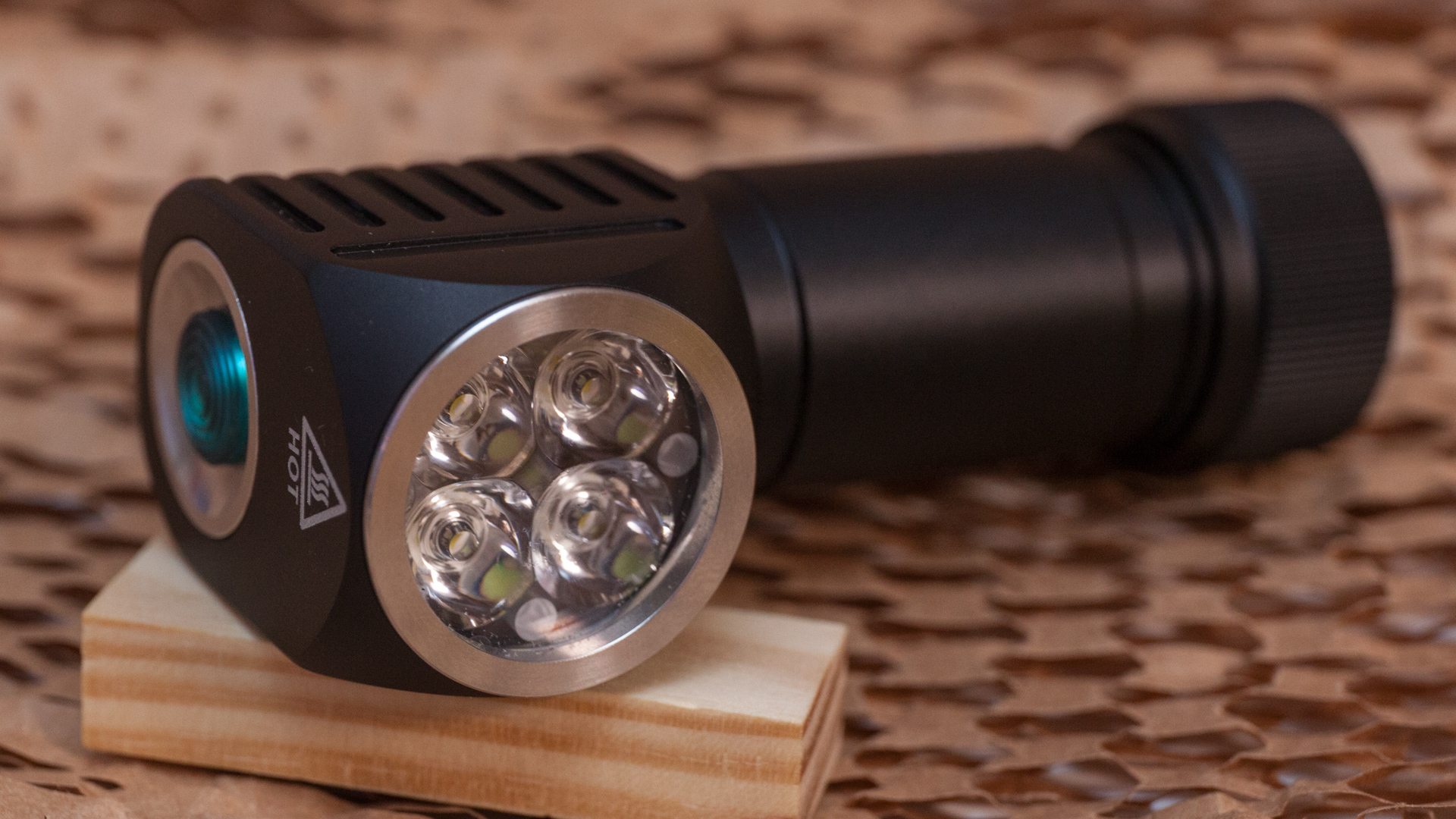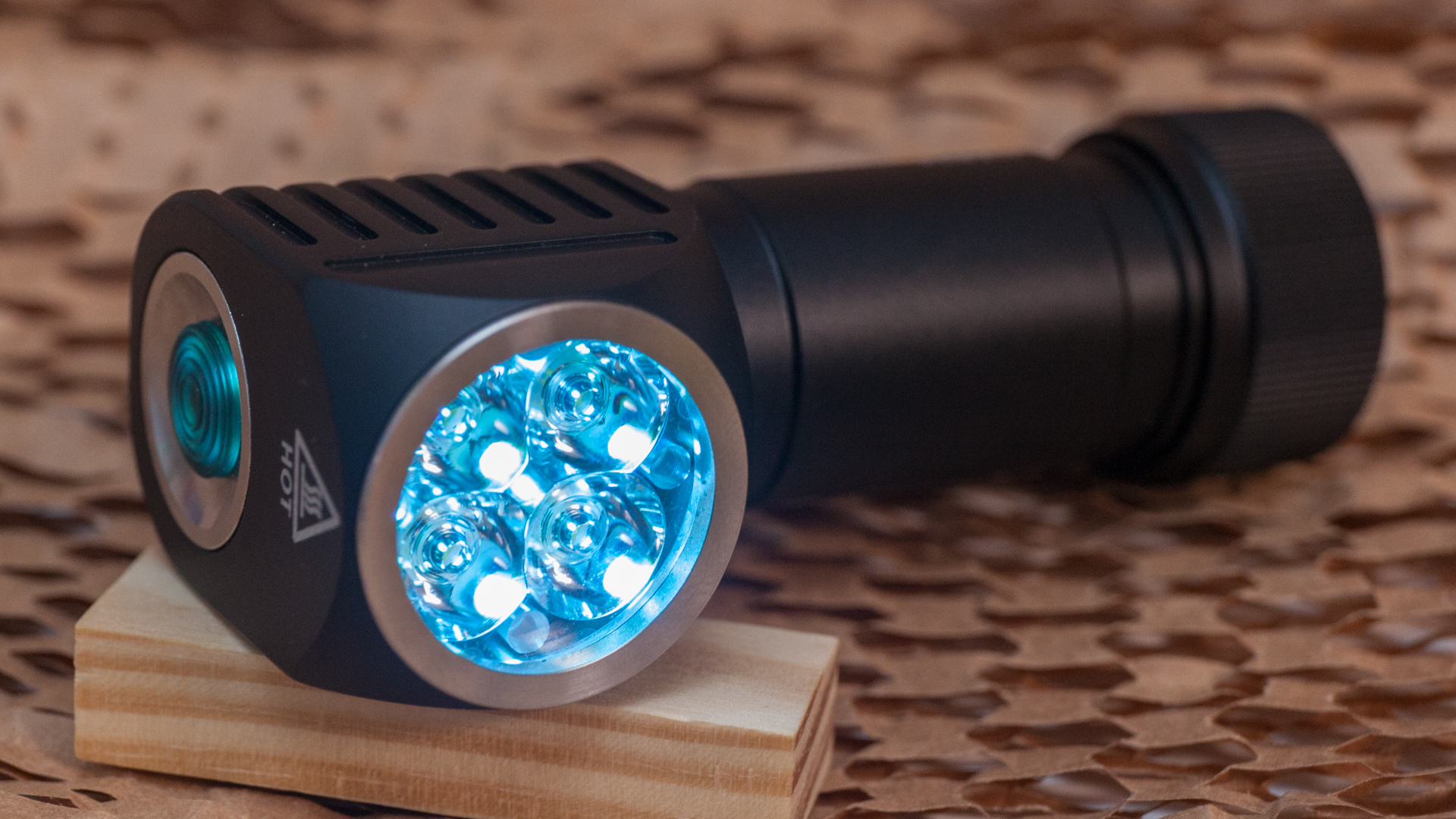 That, in fact, is all. The headlamp looks very simple, the eye only catches the nice-looking button and LED backlight.
UI
well known Anduril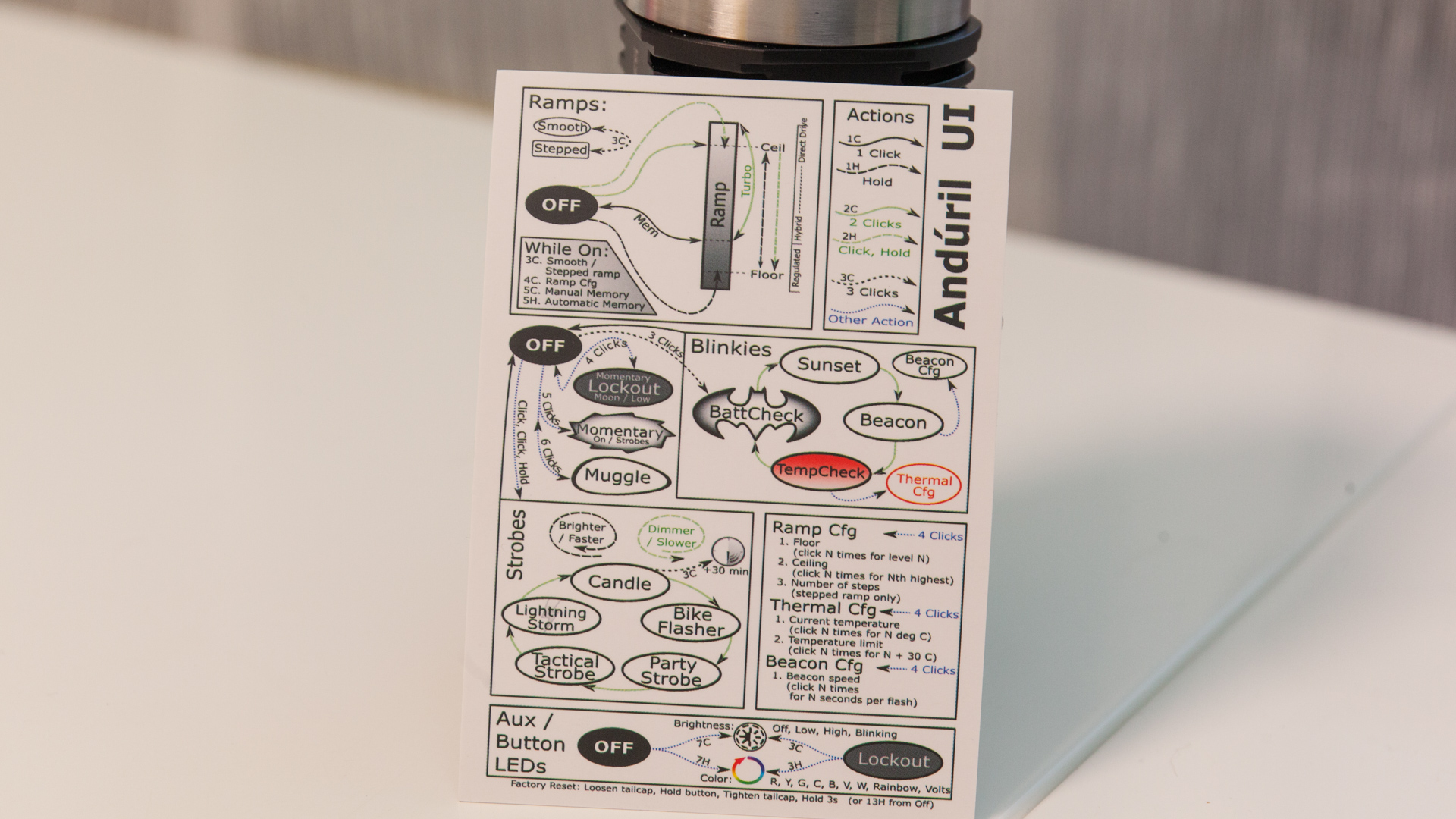 How the Fireflies PL47 II shines
I had two versions : bright XPL-Hi 5000K 4500lum and SST20 HiCRI 4000K 2500lum. And even though the latter is almost half as bright, 2500 lumens is still extremely high level ror a headlamp.
It is worth noting that when buying on the manufacturer's website, you can choose flood or long-range (throw) optics. So, if desired, with the same XPL-HI PL47 will shine surprisingly far.
It is clear that you should not wait for long-term runtime at maximum brightness, the turbo warms up the flashlight quickly. In general, stabilization is normal for a headlamp of this size, and if you do not climb into level 6 and higher, then the brightness will not descend . And, frankly, there is no special need for this - there is more than enough light at level 5 even for outdoor use, and there will be airflow, with which the brightness is stabilized. And for a indoor use 4\75 will fit with a bang, and this mode will be enough for the whole night.
Well, if you need a bright headlamp that can keep high brightness for a long time and stable, then I can only name the ACEBEAM H30, the only headlamp I know that is cap