As long as B in BLF stands for budget, i believe that my review of Wurkkos HD20 \ Sofirn HD20 will be of interest here, as this model is a really good update of Sofirn SP40. The last quickly became undoubtful besteller for anyone who wants to buy bright and affordable headlamp from Aliexpress.
Reasons are simple. For only 20 bucks, buyer gets neutral light, built-in charger and a magnet in the tailcap. The next model with same characteristics - Skilhunt H04 - costs at least 40$, and everything that is cheaper than Sofirn SP40 is catastrophically inferior to it in everything. In fact, the only functional drawback of Sofirn SP40 is the lack of full stabilization, and, partly, lack of instant ultralow. IMO.
And for 20 bucks all this can definitely be forgiven. So, a couple of months after the SP40 was released, I began to persistently advice to manufacturer to make a 21700 version of SP40. The list of advantages from such a transition was tangible enough that Sofirn were interested in my proposal and began to develop such a model.
For some obscure reason, they decided to sell the finished model to Wurkkos. However, de facto it is Sofirn.
Many people would like to buy an inexpensive and bright headlamp with a 21700 battery and separate spot + flood LEDs, so it should come as no surprise that the announcement of the Wurkkos HD20 definitely caused a stir here at BLF (read thread). Unlike other brands, (Wurkkos) Sofirn reached out to their end customer to assist with LED selection and UI. I want to thank everyone who participated in it.
Technically, you can still find 21700 headlamps with good brightness at a relatively affordable price. For example the sameFireflies PL47 Gen II. The question is, that Anduril UI is too complicated for any ordinary user. And, unlike Sofirn HD20, there is only one type of light and no built-in charging.
soone after it was released, Sofirn SP40 became bestseller headlamp as for 20$ user got good brightness with convenient color temperature and UI, built in charge and magnet in tailcap.
So, after almost a year of development, the model was released. If there will be any other improvements, I add them to this review. But now this headlamp has acquired a finished look and I am happy to offer you my review of Sofirn HD20, Wurkkos HD20 or whatever name it has. )
YOU CAN BUY Wurkkos HD20 at
➽ official store at Aliexpress
➽AMAZON
➽BANGGOOD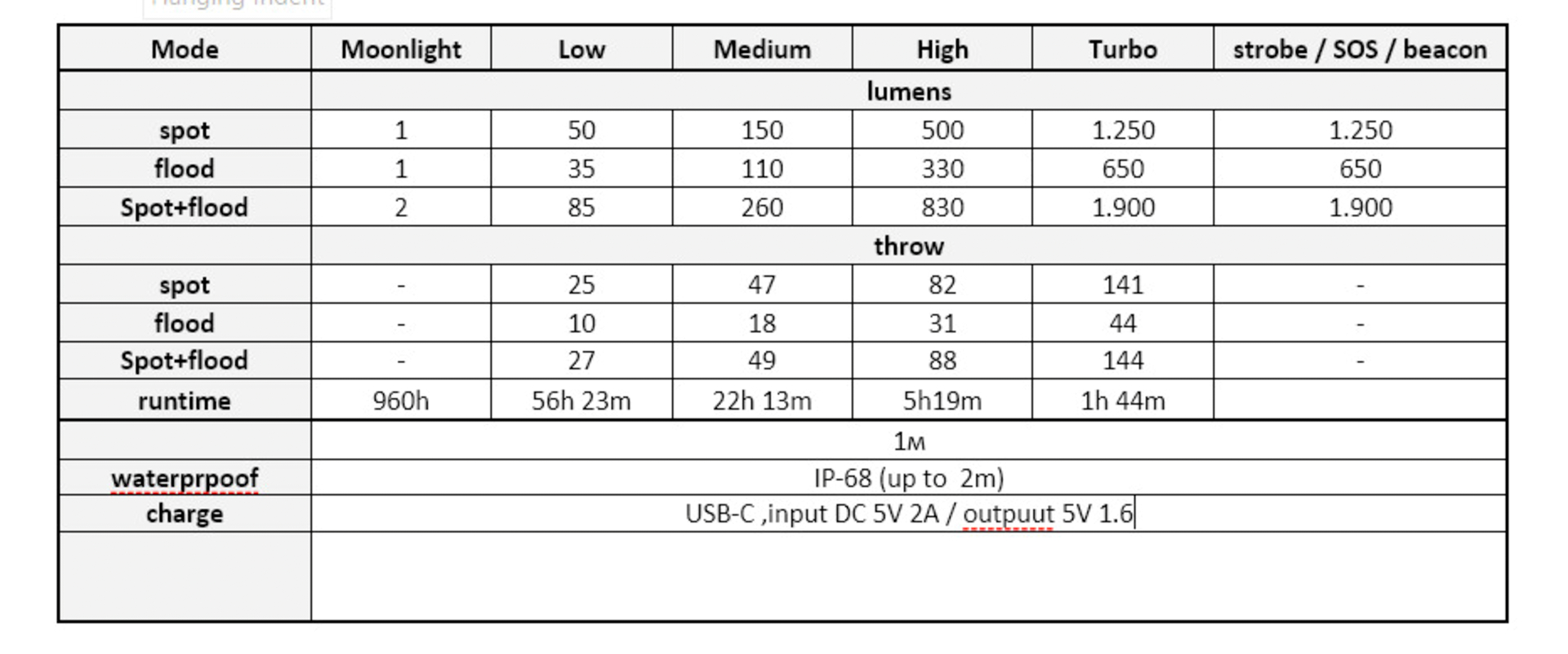 ---
Emitter: 1x Samsung LH351D 5.000K 90CRI + 1x Cree XP-L HD 5.000K 70CRI
Working voltage: 2.7V - 4.35V
Battery options: 1x 21700 or 1x 18650 Li-ion battery
Size: 122mm (length) x 30mm (head diameter)
*Weight: *130g / 0.28lb (hd20+ head strap) \ 208g (0.45lb)
Flashlight housing: Aerospace grade 6061 aluminum alloy, CNC hard anodizing to military grade III specification, anti-abrasive coating for a durable body, design provides drop protection and improves heat dissipation from LEDs.
Waterproof. IP-68 (up to 2m / 6.56ft underwater)
Protection against improper battery installation.
Advanced Temperature Regulation (ATR) technology: ATR automatically dims the brightness level when the driver temperature reaches 60 ° C to prevent overheating
Low voltage warning
If you are newbie to flashlights, it is good idea to read my text ""how to choose flashlight":https://budgetlightforum.com/t/-/57956". This will give you some information, that makes reading and understaning headlamp review easier.

PACKAGE AND APEARANCE
Quite decent package for a budget brand. It is better than anything you get when you buy something in the Sofirn-Convoy price category. This is not sort of package you throw away right after getting flashlght out of it. You can use it for storing things within.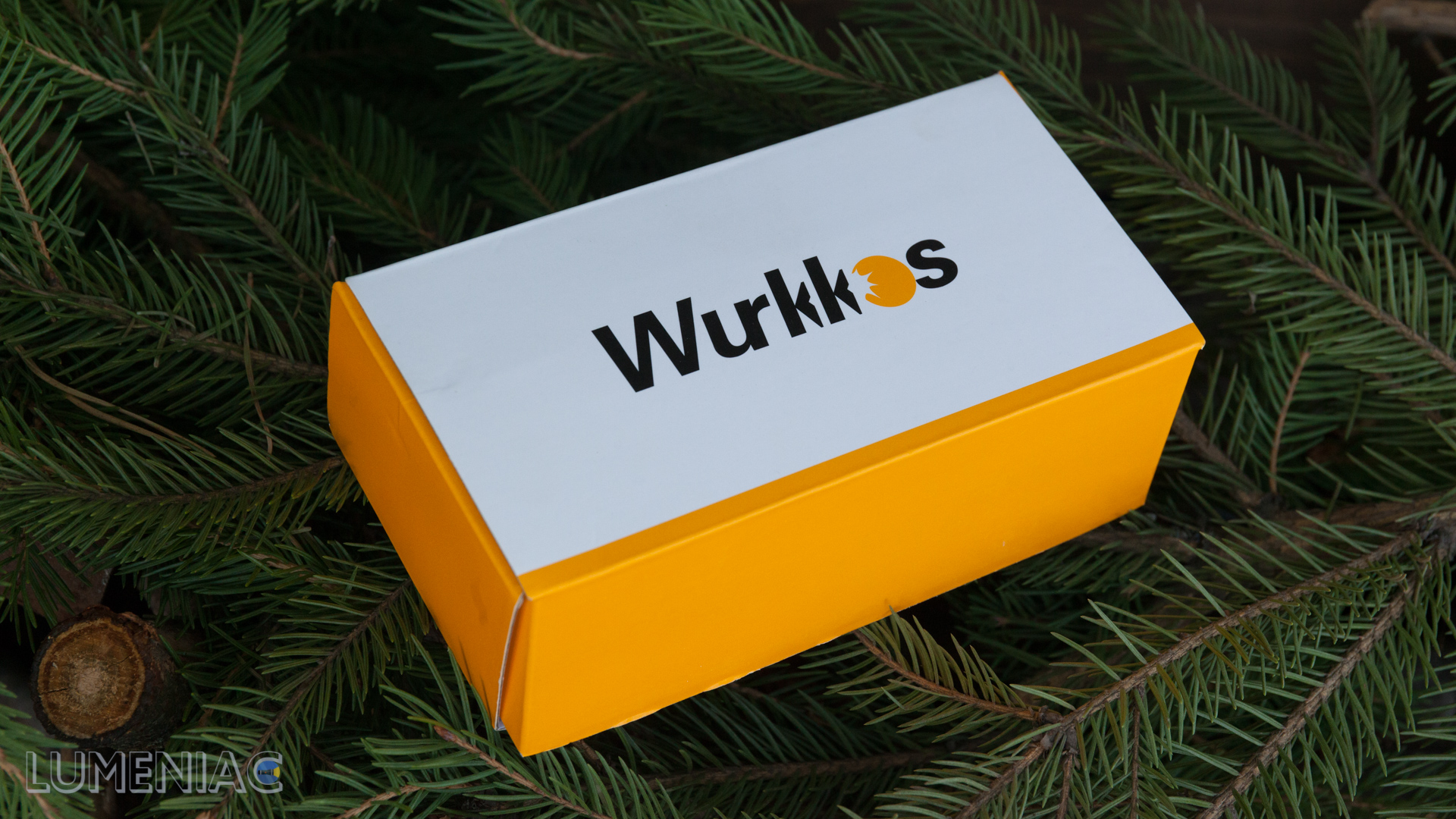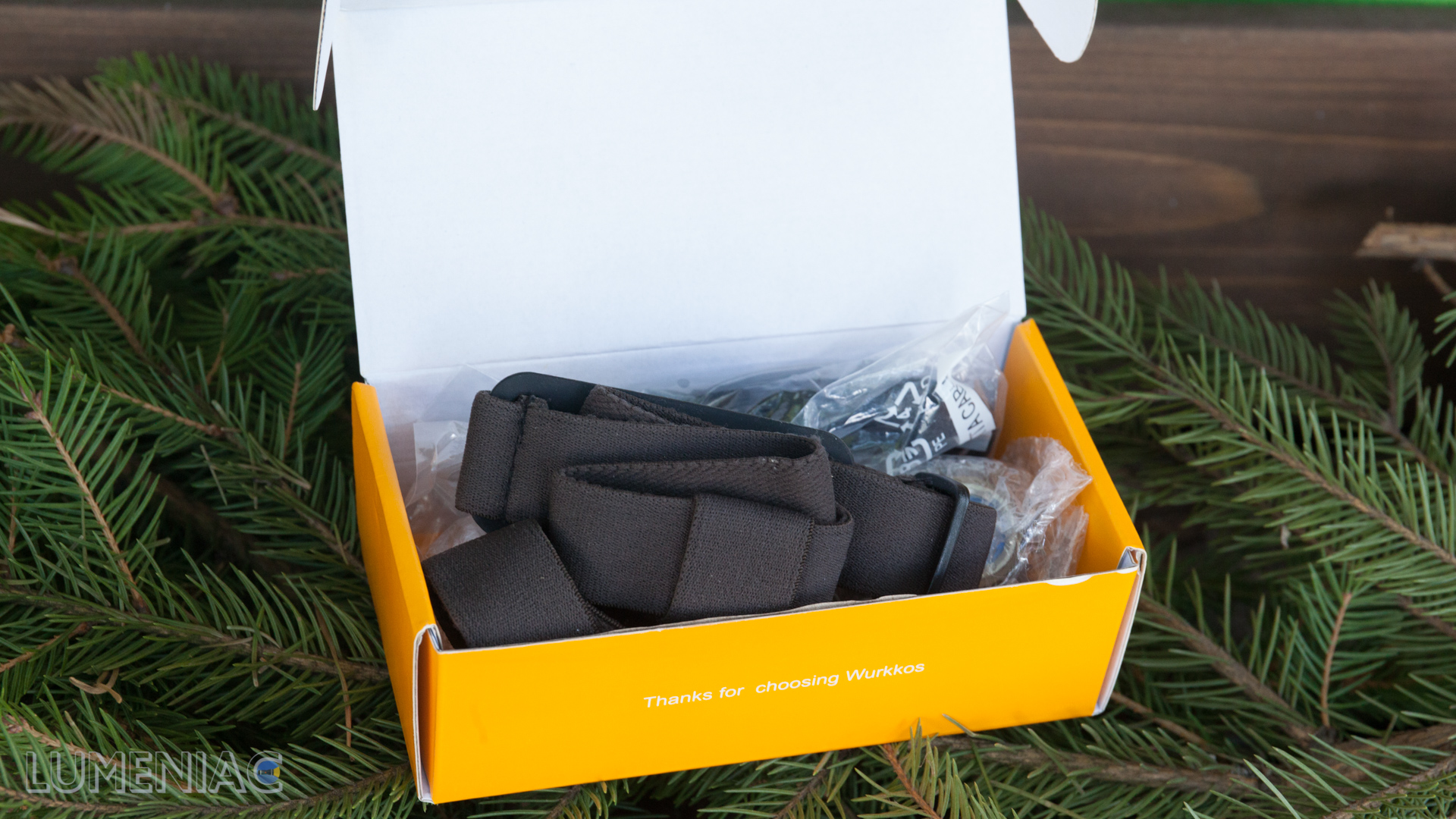 The kit contains everything you need - the headlamp itself, head strap, clip, O-ring, manual. Battery and charging cable are optional when purchasing the full version.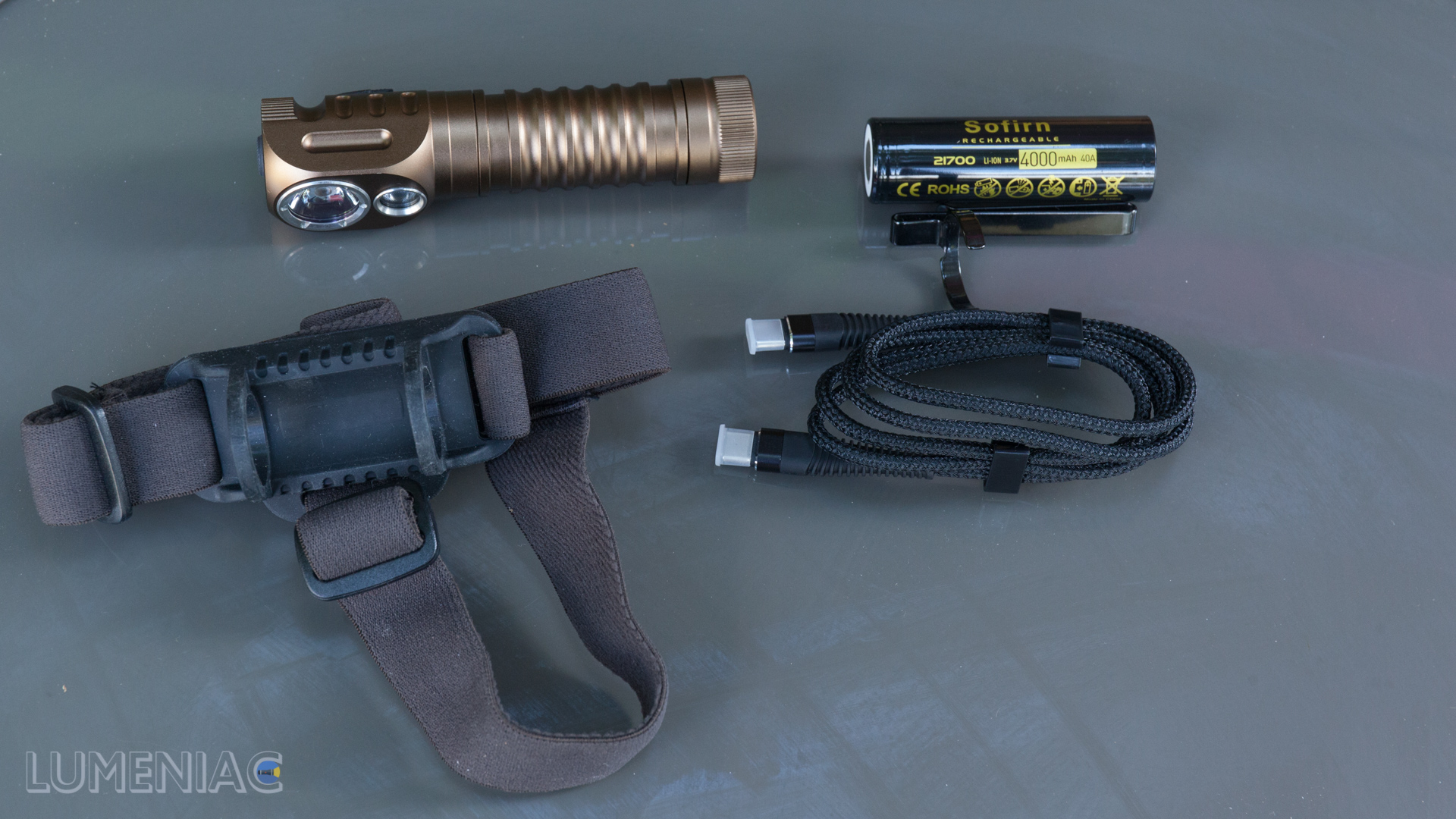 The head strap is is quite budgetary. No gel stripes inside, no reflective elements on the outside. However, the fabric itself is soft and pleasant. It would be great if the mount was quick-release, like what Olight headlamp have. But this is definitely a completely different price category.
The Wurkkos HD20 is definitely not short one. This is both a good (better heat dissipation) and a bad (after all, you wear HD20 on your head). 12cm in length and 208g of full weight (including headtstrap) will be too much for some users.Though, of course, OK for others. If you are not chasing brightness, and can get without separate LEDs and are ready to sacrifice overall runtime, then it makes sense to buy Sofirn SP40.
Actually, what could you expect from 21700, build in charge port and 2 LEDs? It would be possible to shorten it only by combining SP40 head with 21700 battery tube. Which also makes sense as a separate model, IMO. Something intermediate in price between Sofirn SP40 and Wurkkos HD20.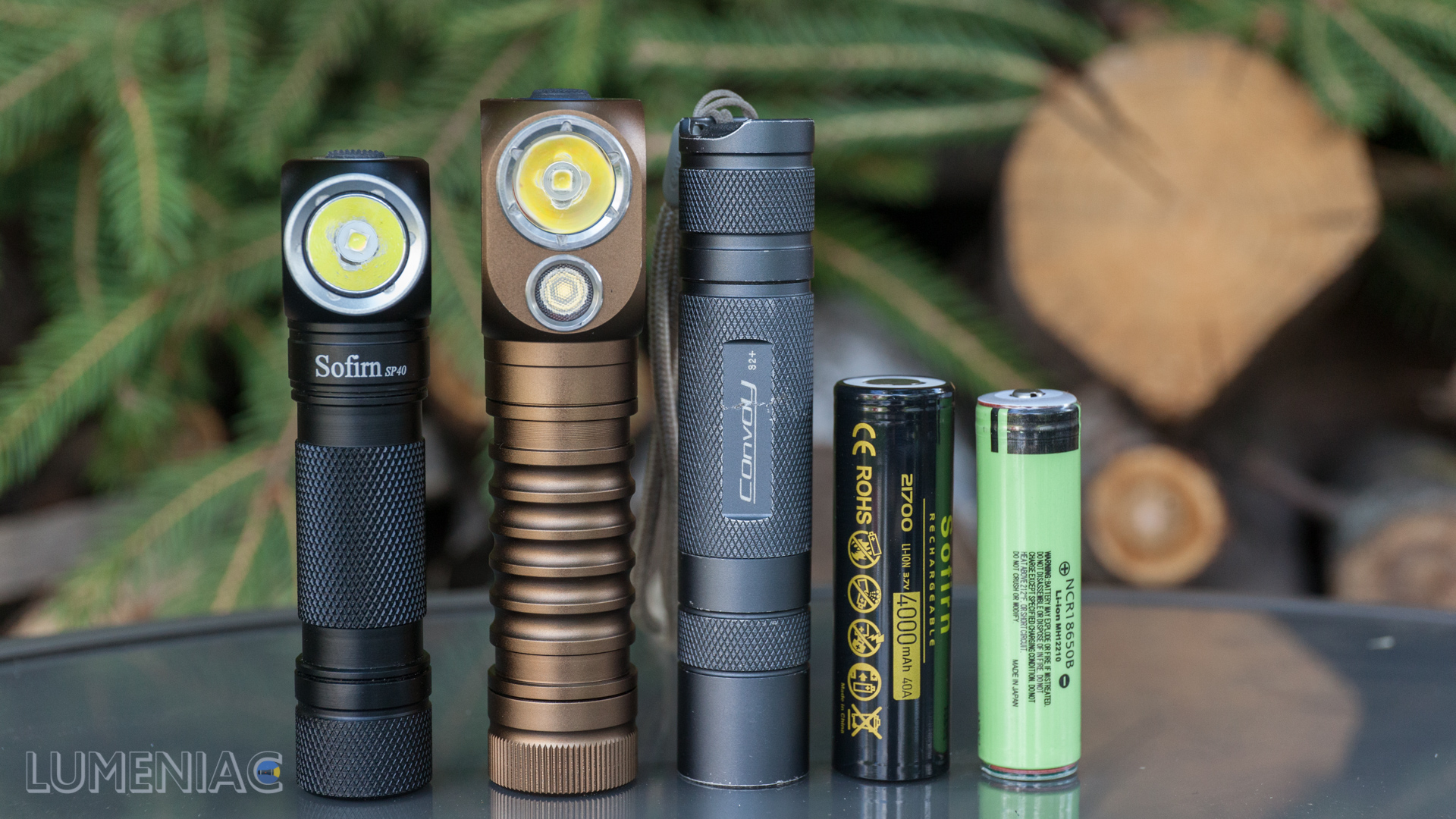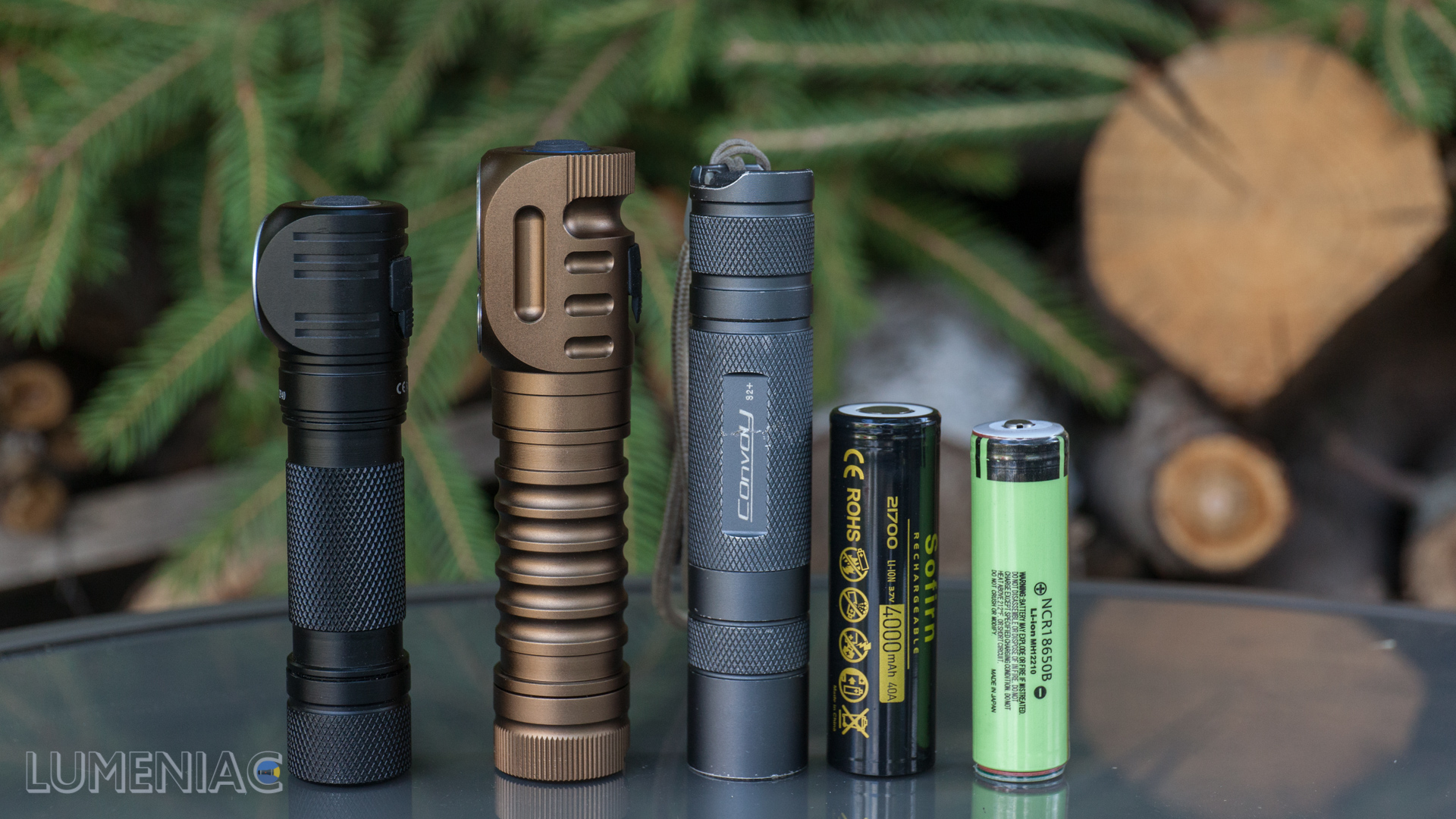 Even with the T-shaped layout, such 2xLEDs headlamp would be far from being compact and lightweight one, here's an example of the brightest headlamp in the world - Acebeam H30 . By the way, it is damn good, but more than twice as expensive.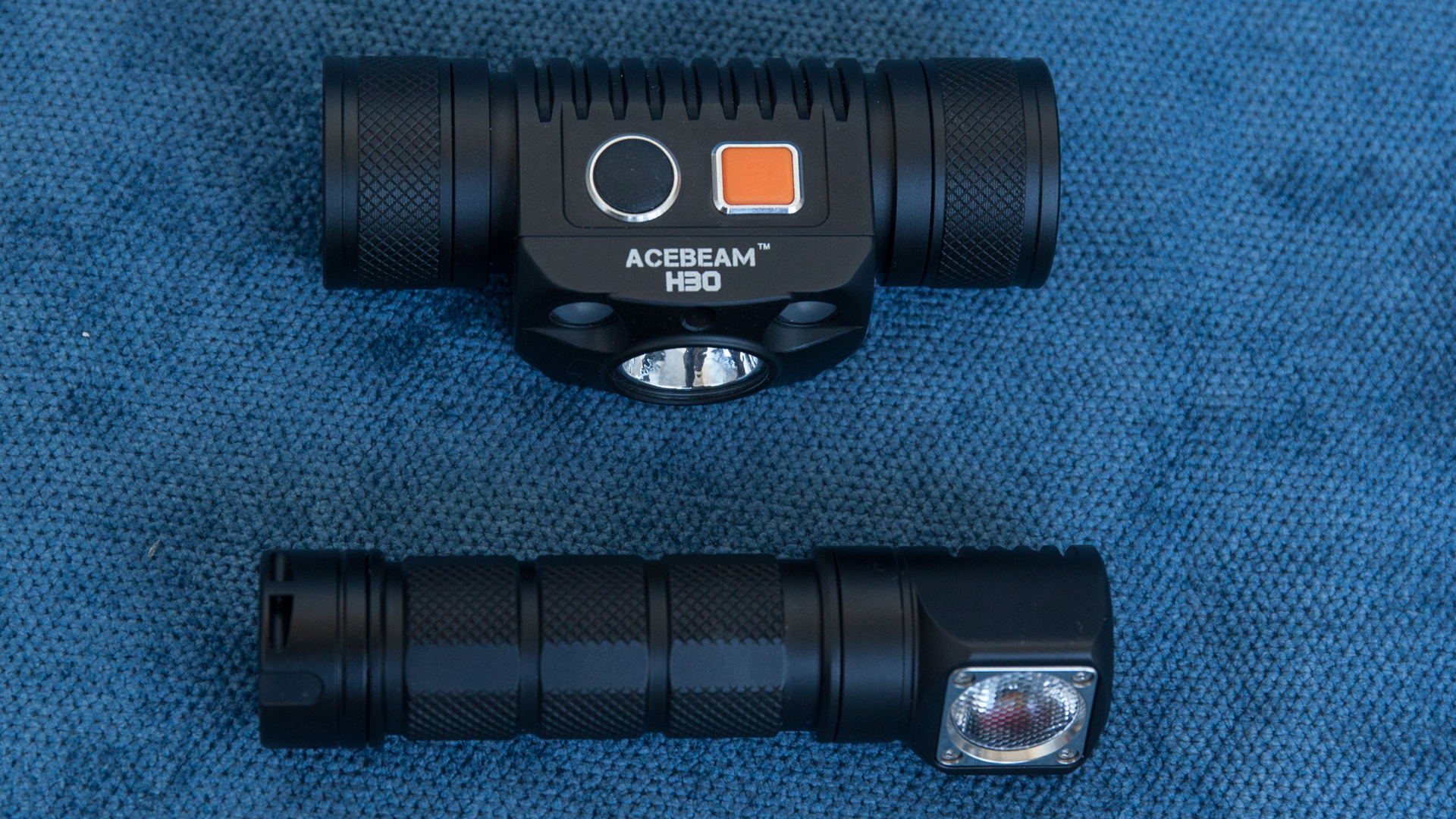 In terms of , appearance, this headlamp looks pretty good. Yes, big brands would make designs more attractive. But as it is, I think the Wurkkos HD20 looks pretty nice ( especially for it`s price, again)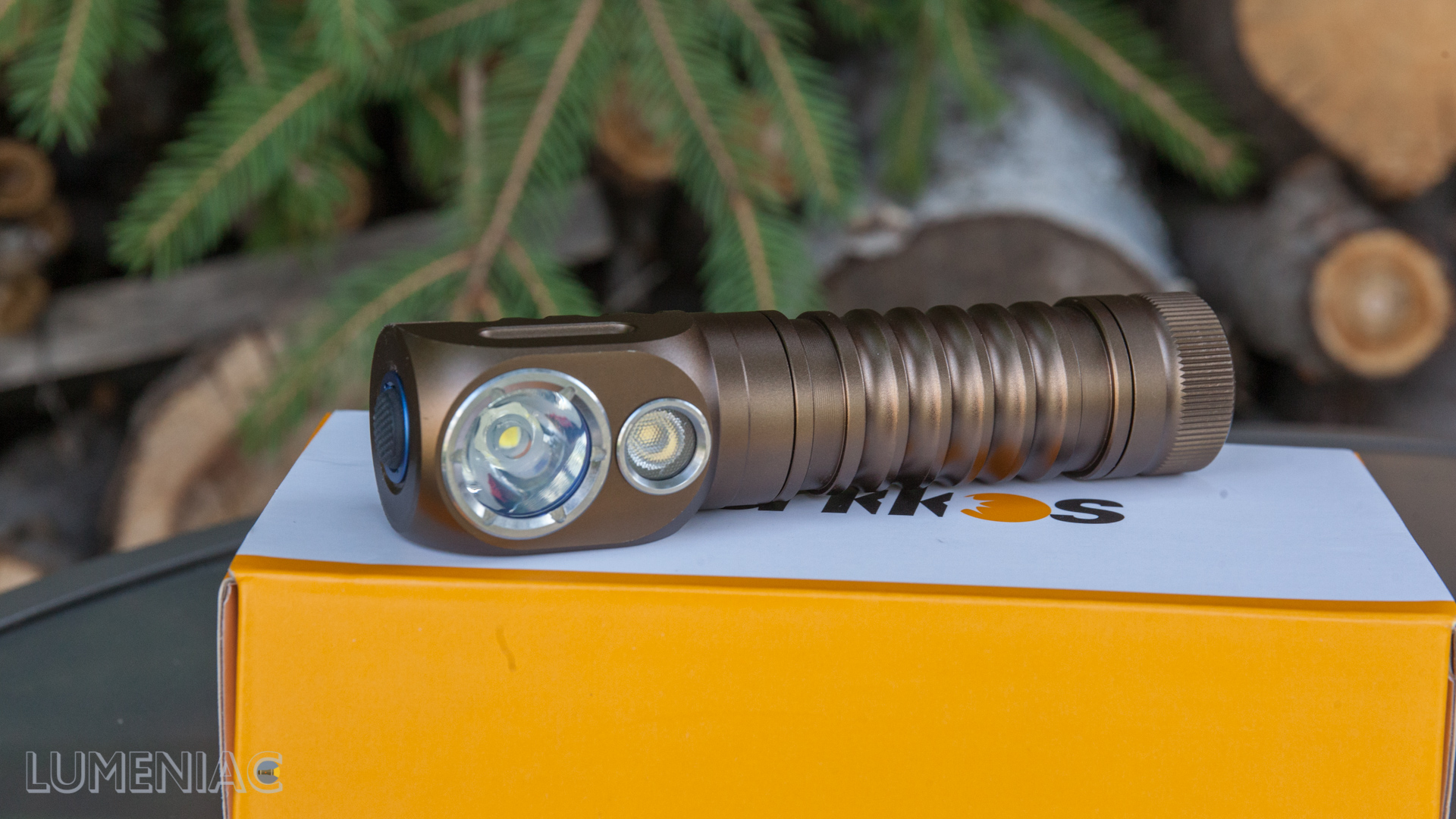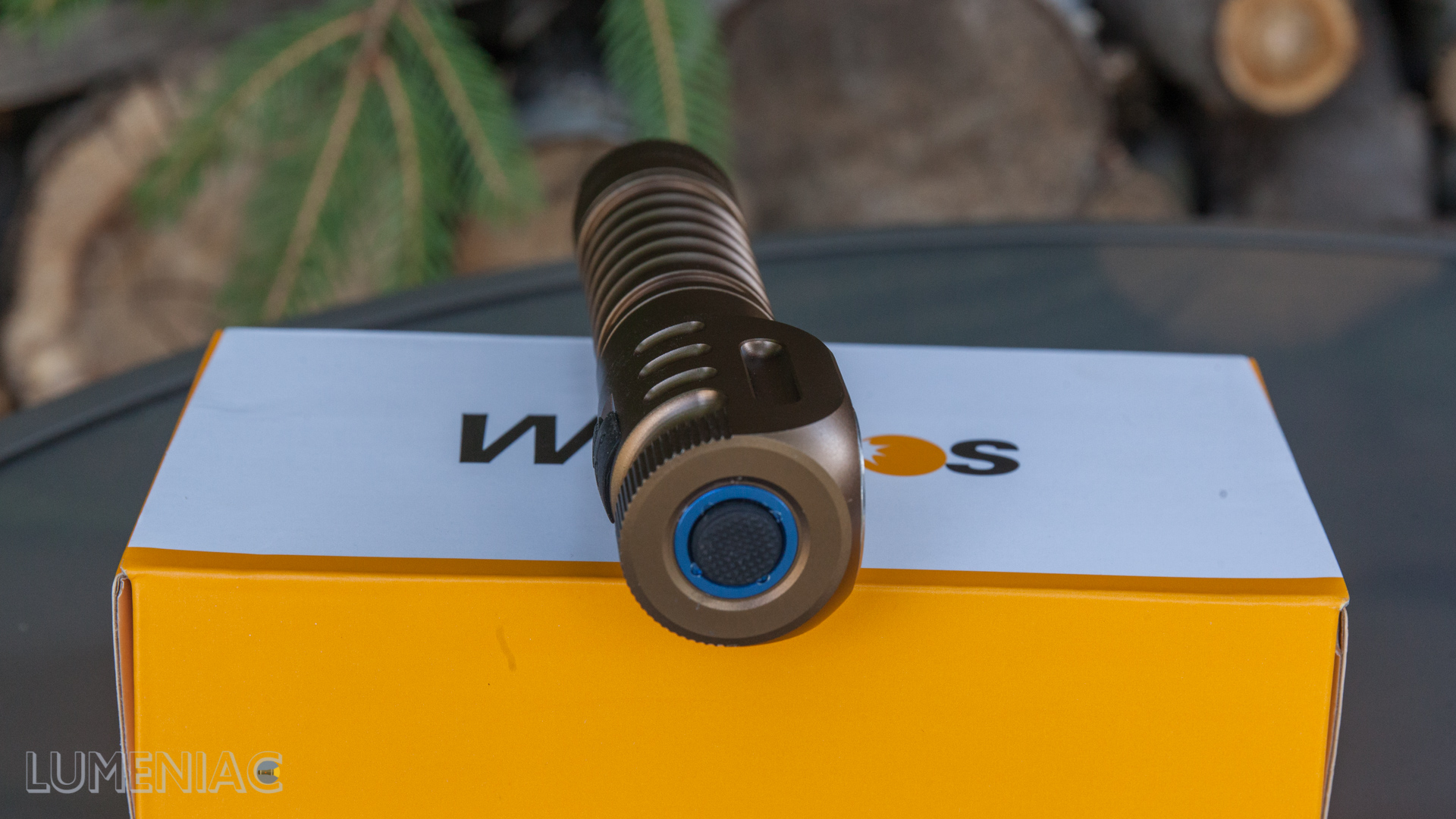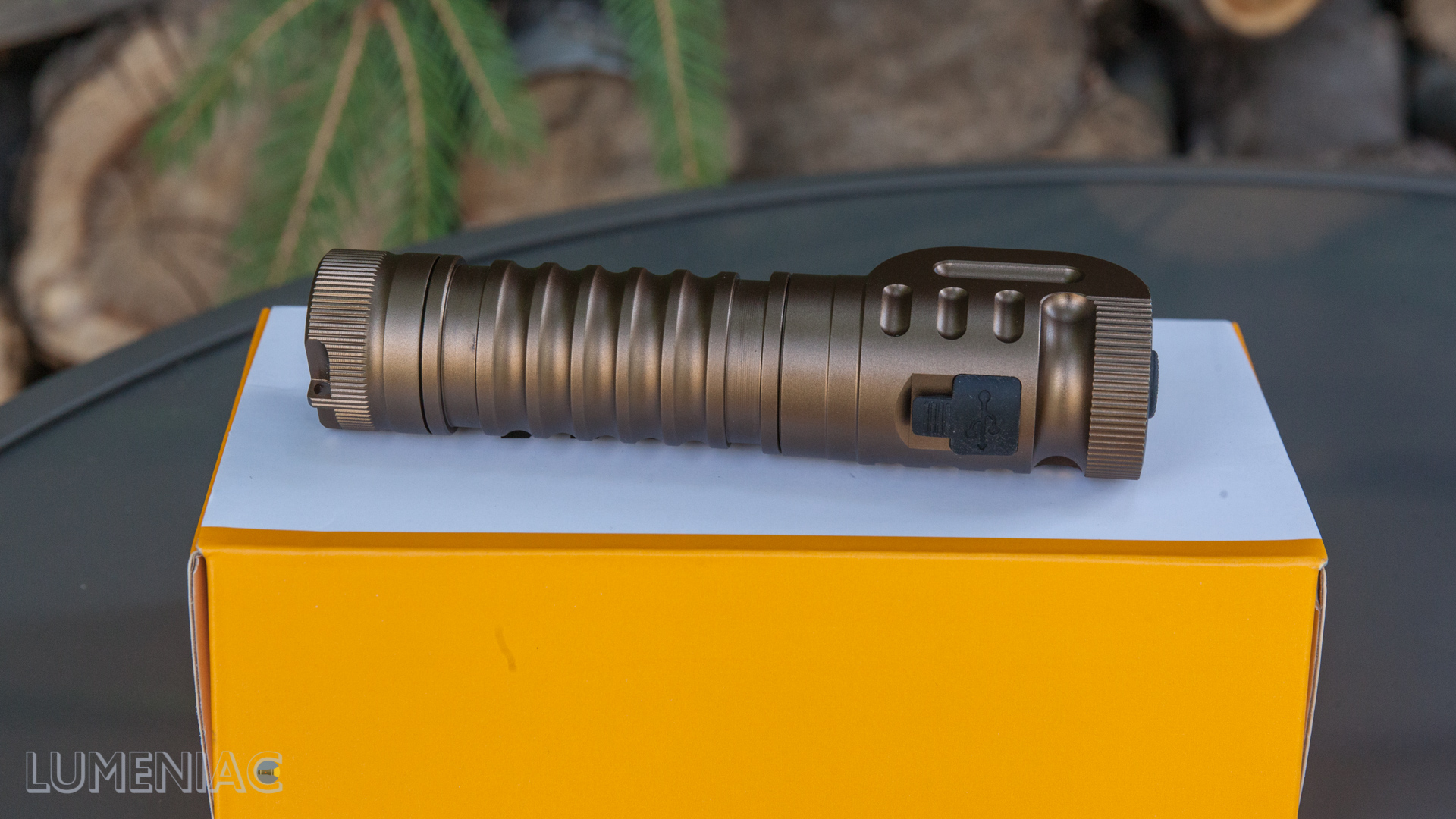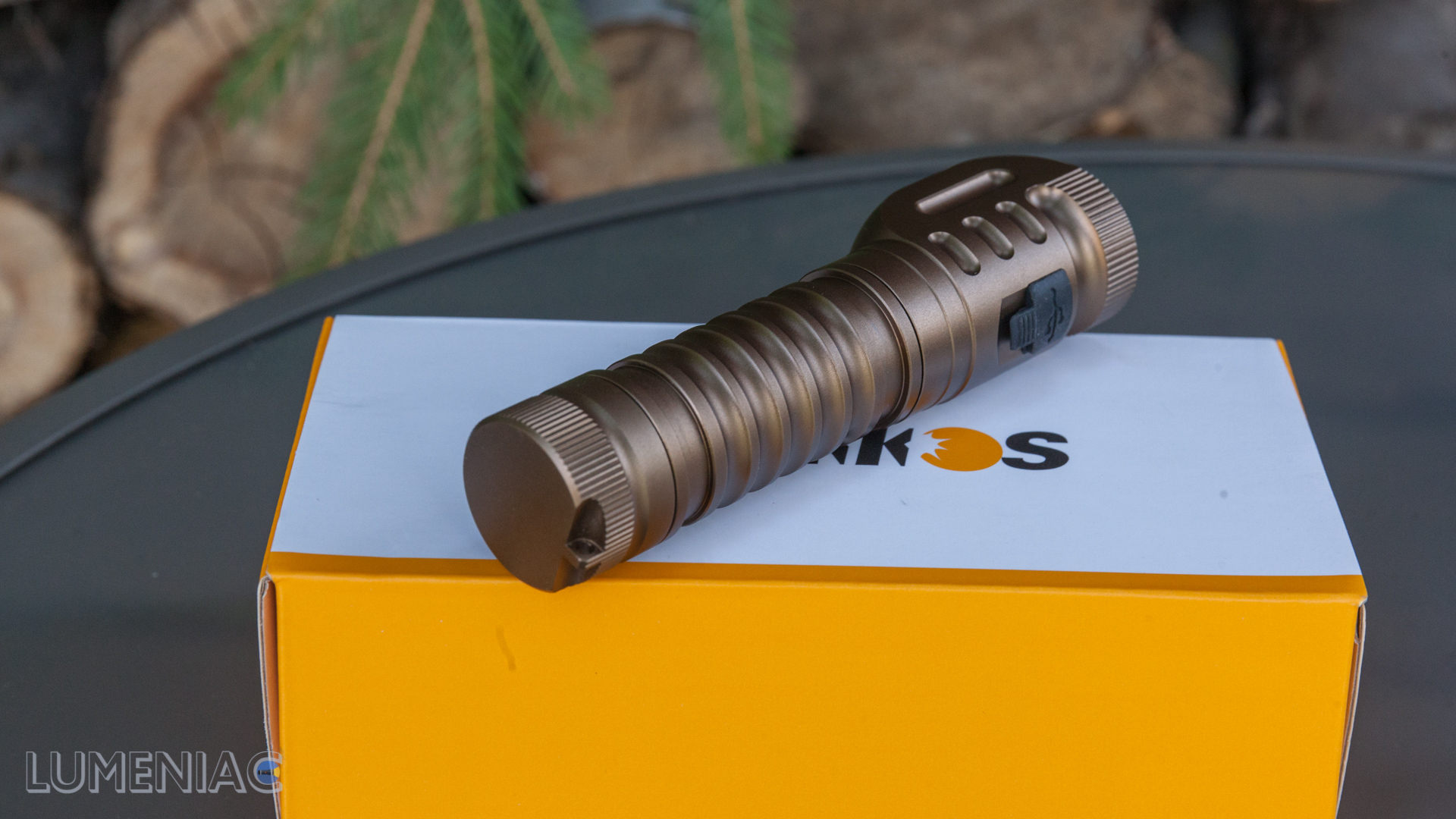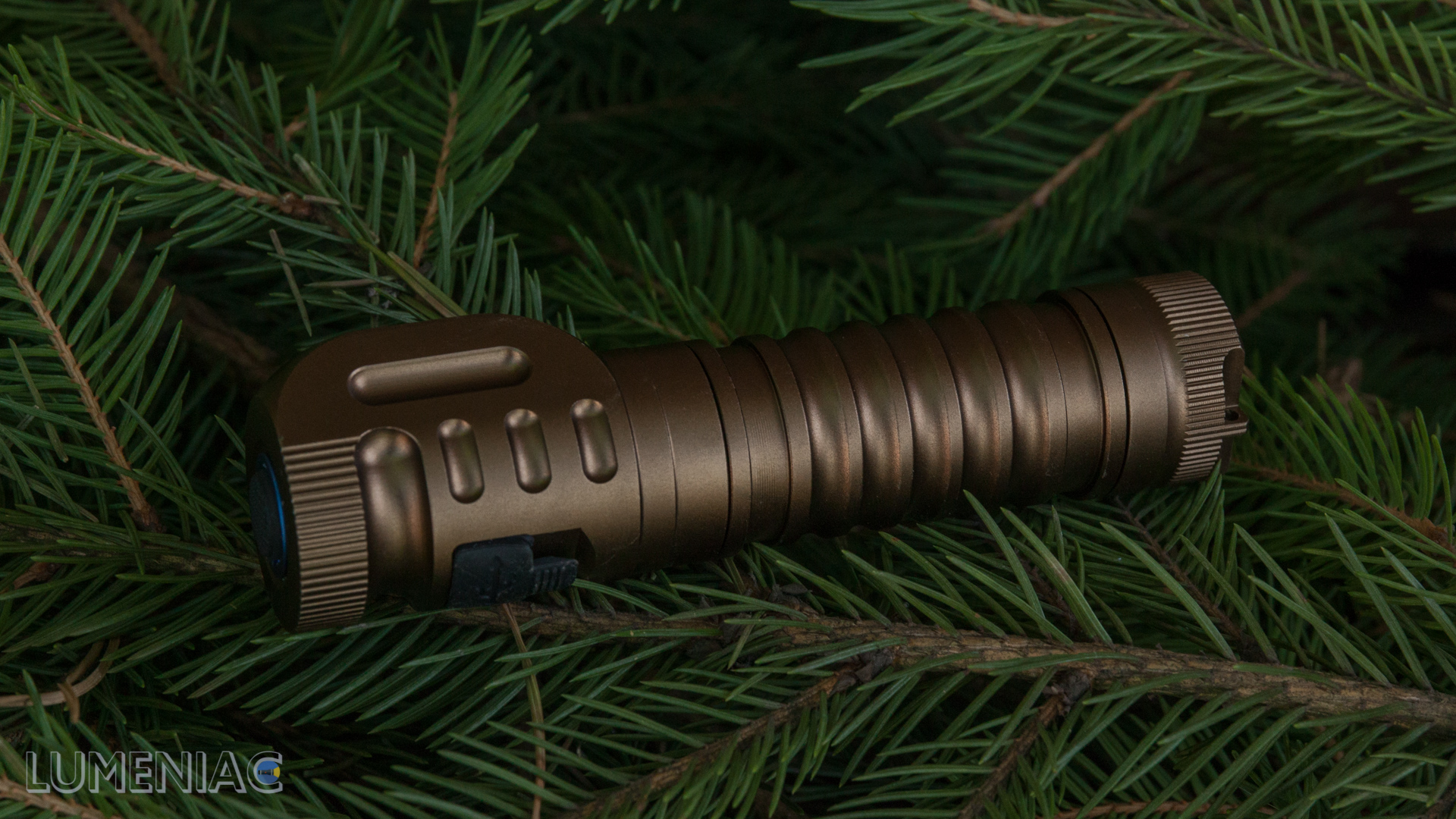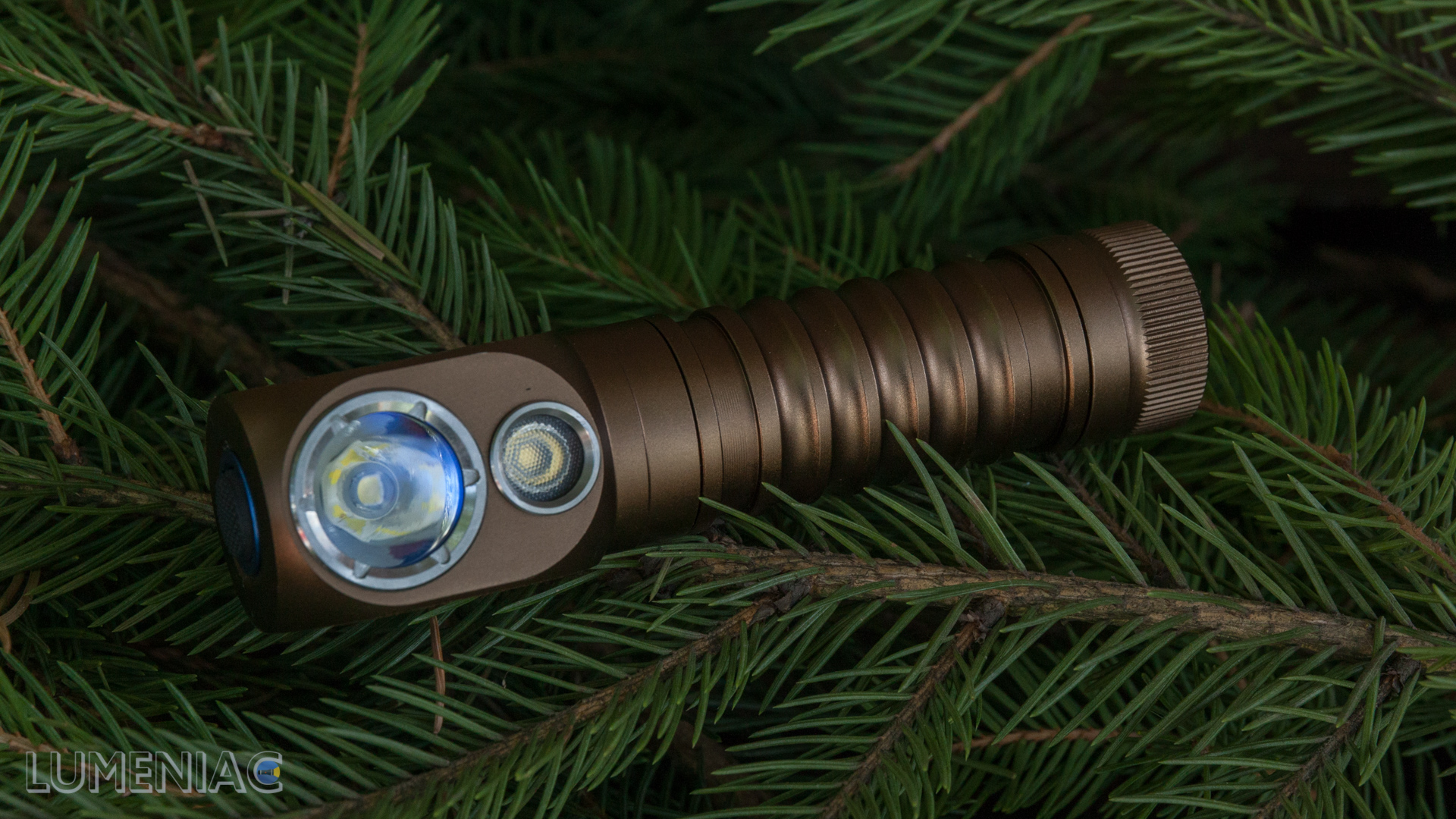 A magnet installed in the tailcap is powerful enough to hold a fully equipped flashlight horizontally.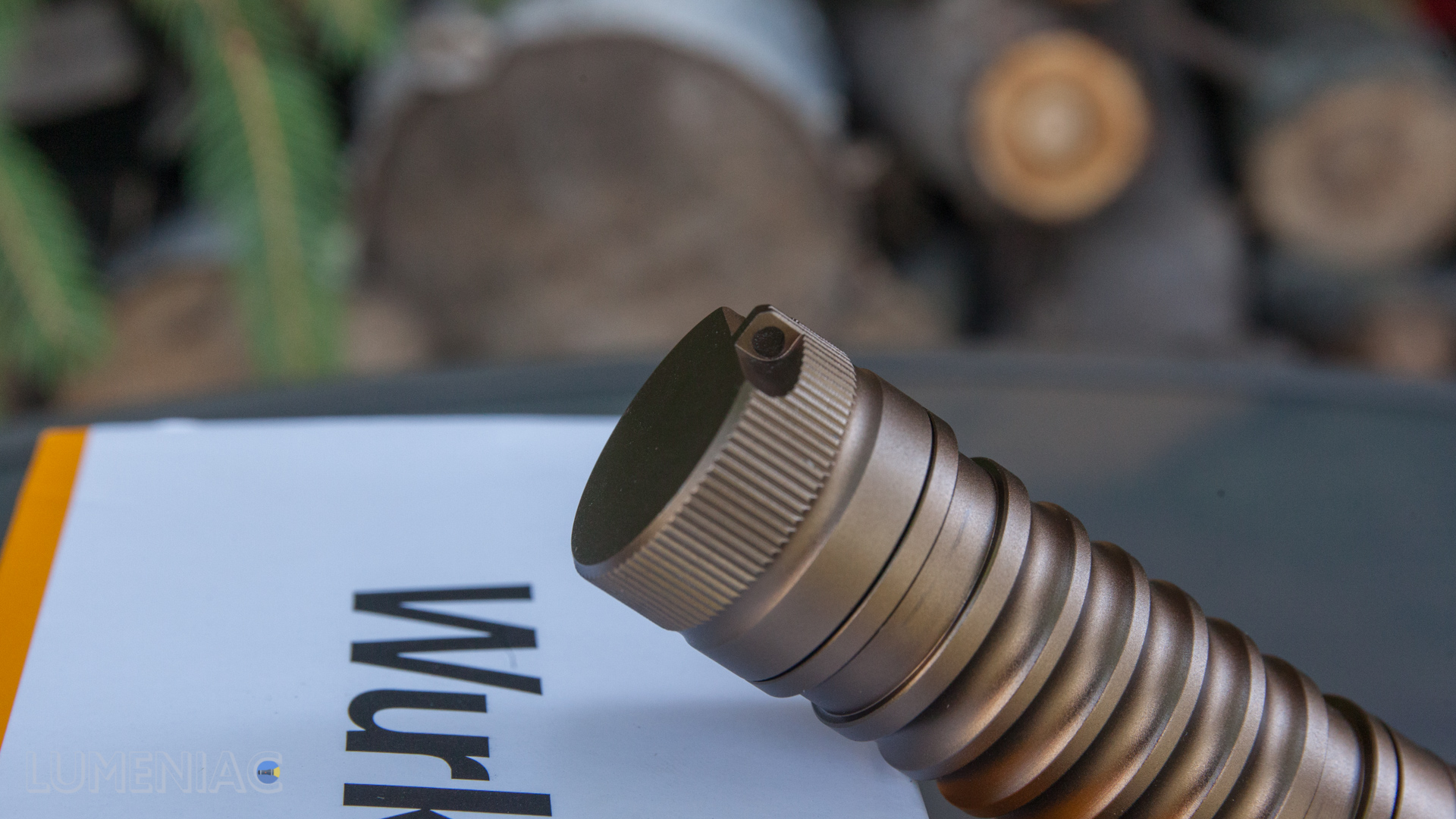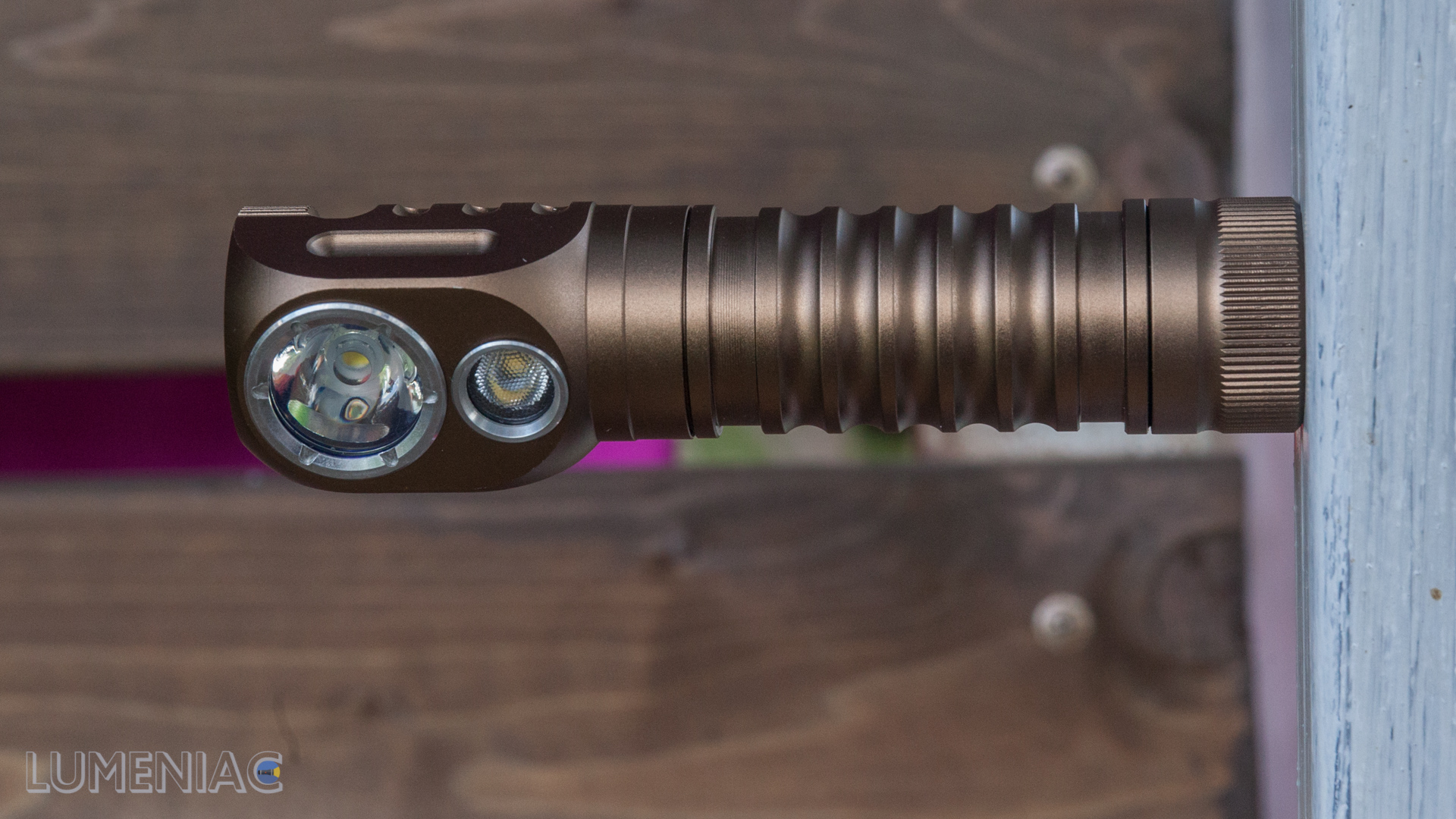 Thick enough spring inside tailcap.
one more at the head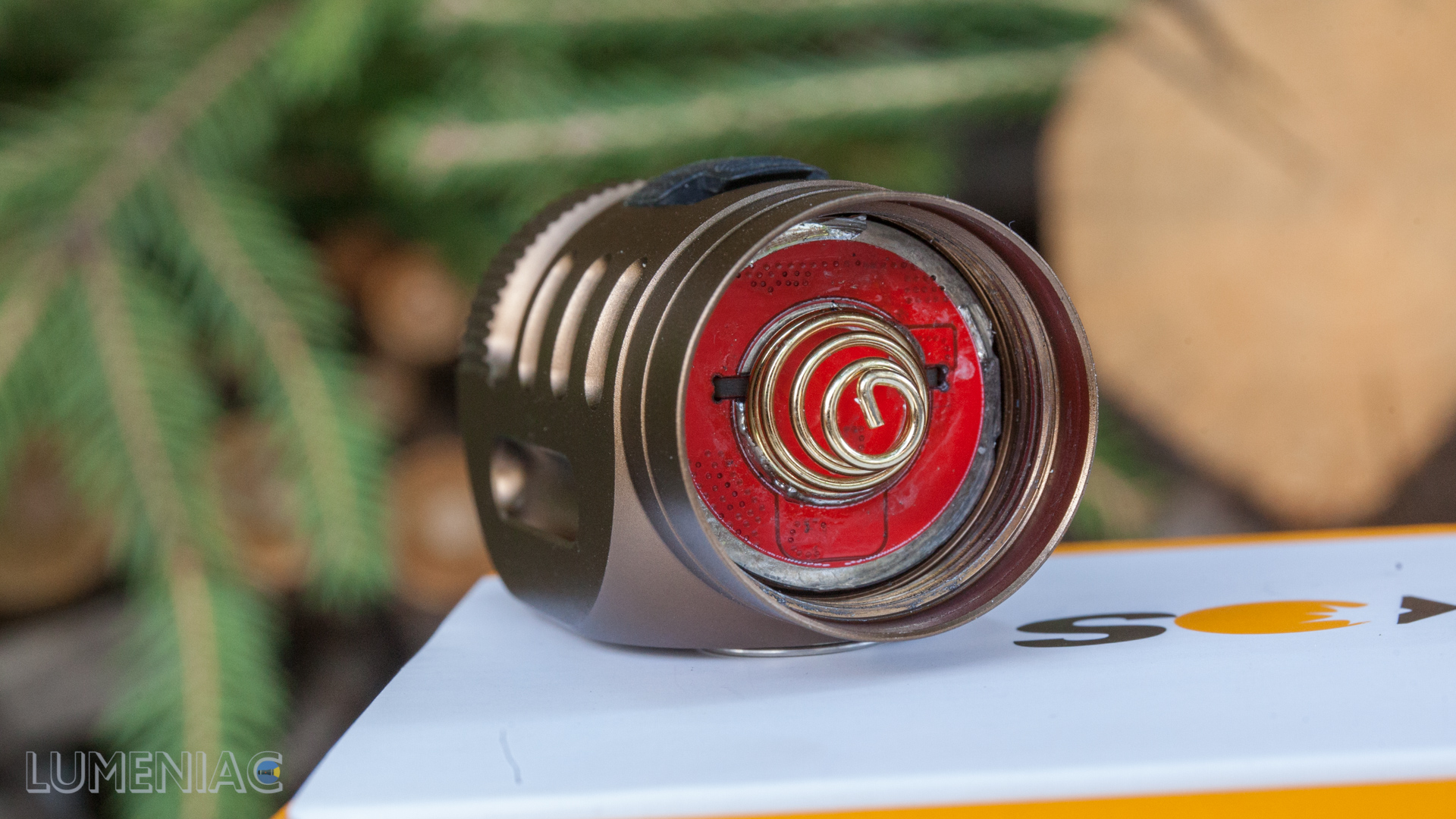 Wurkkos can be splited into 3 parts
The thread is neat, but it is worth adding some lubricating.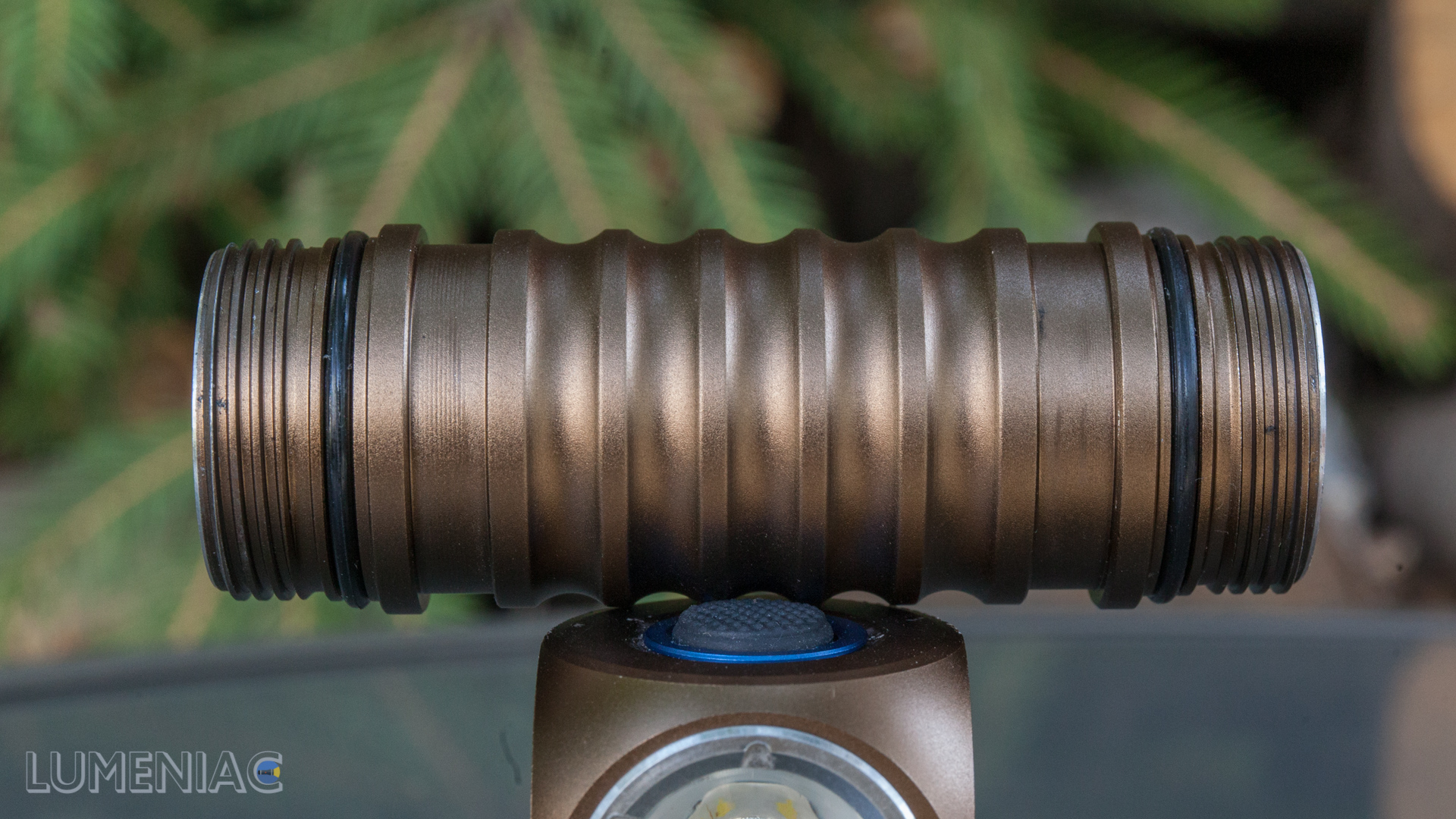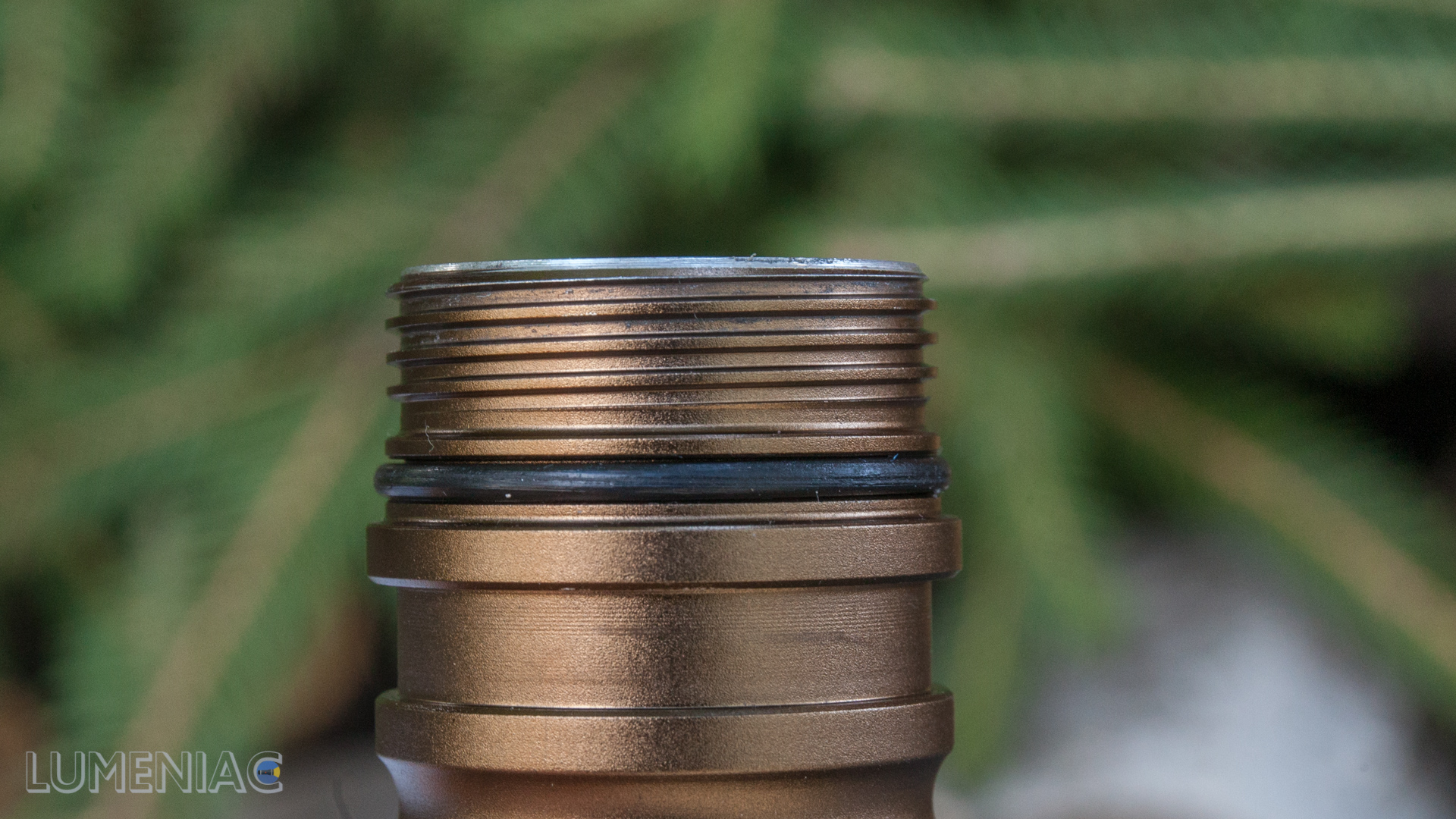 The clip is double-sided. This is where you face great advantage of L-shaped headlamps - such a flashlight can be attached to the strap of a backpack and it will be great to illuminate the path ahead without wearing HD20 on head.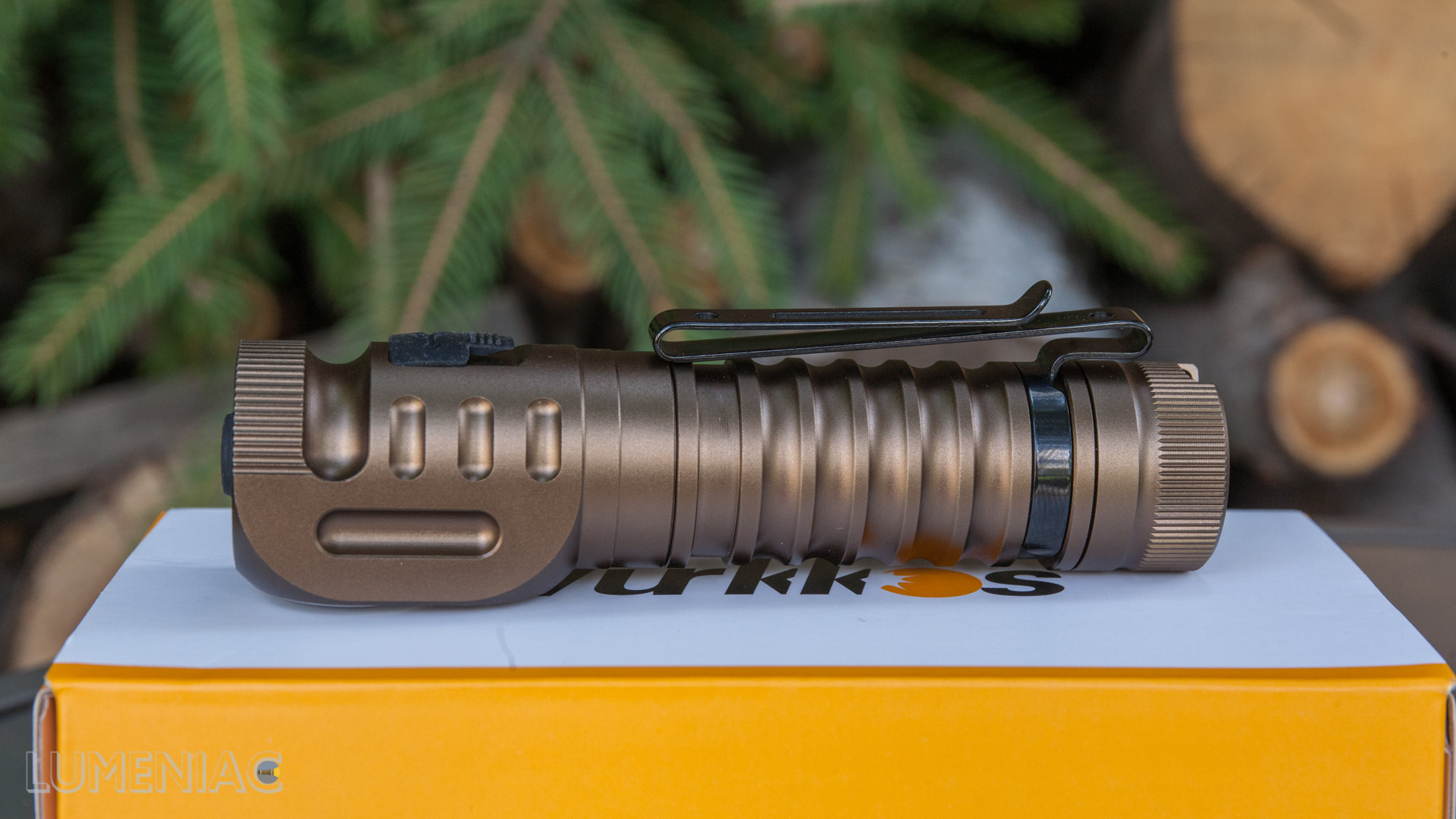 be careful! hd20 is constructed to be used with unrotected flat-top bateries!
The head is really massive, in fact it is about 1\2 of overall size of headlamp.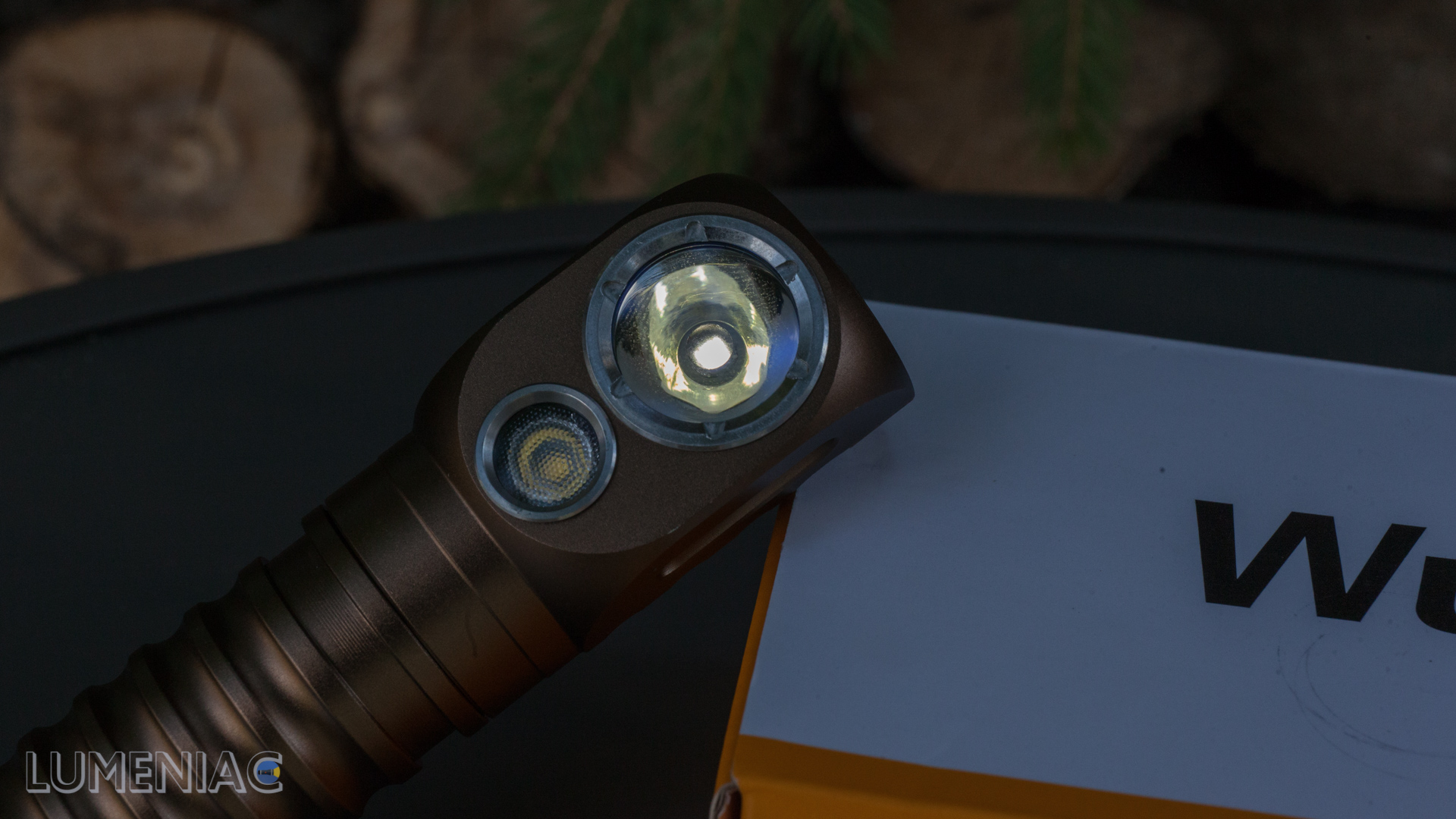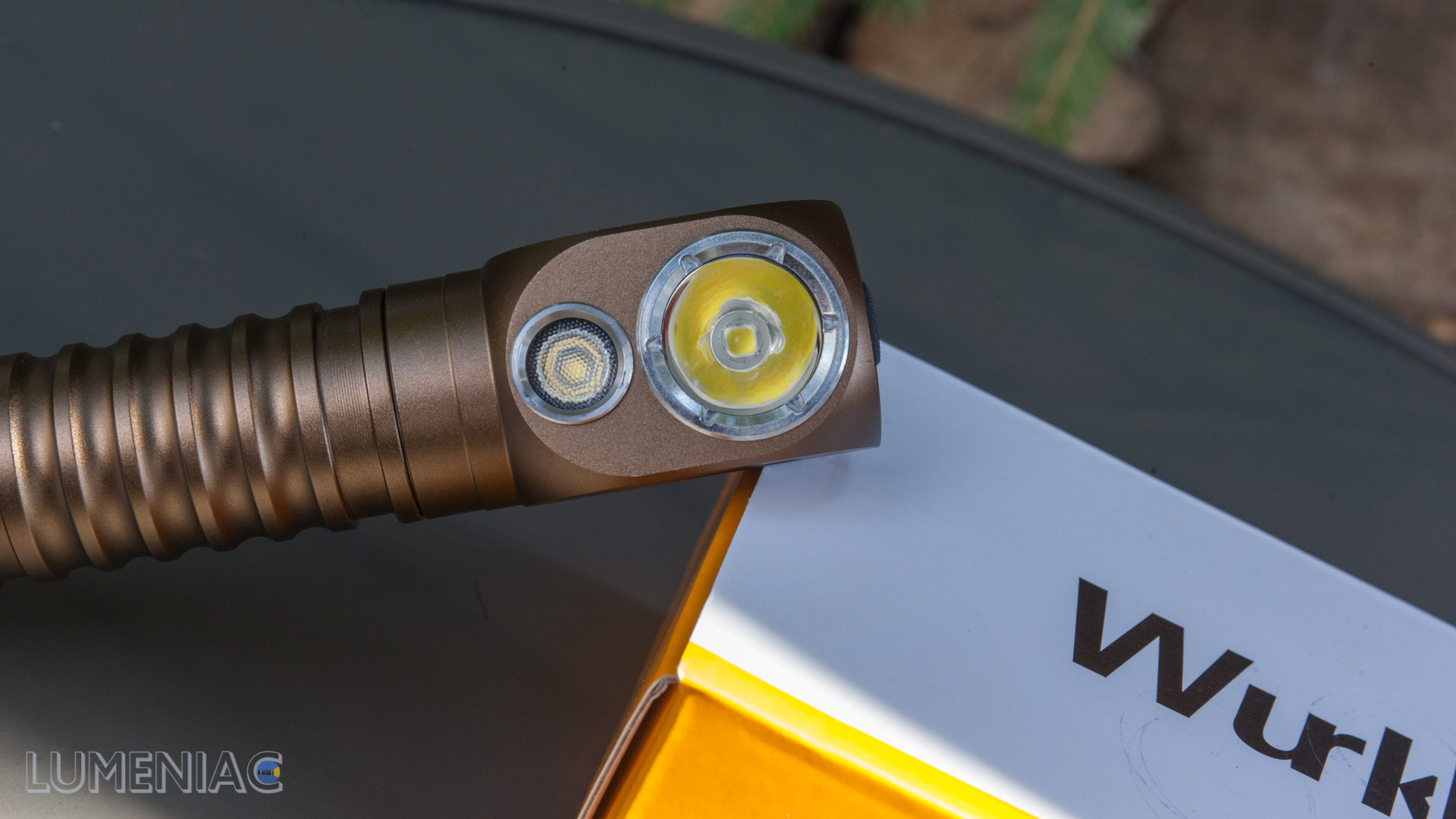 There is a deep Type-C charge port on the back. Rubber plug is thick - everything is fine here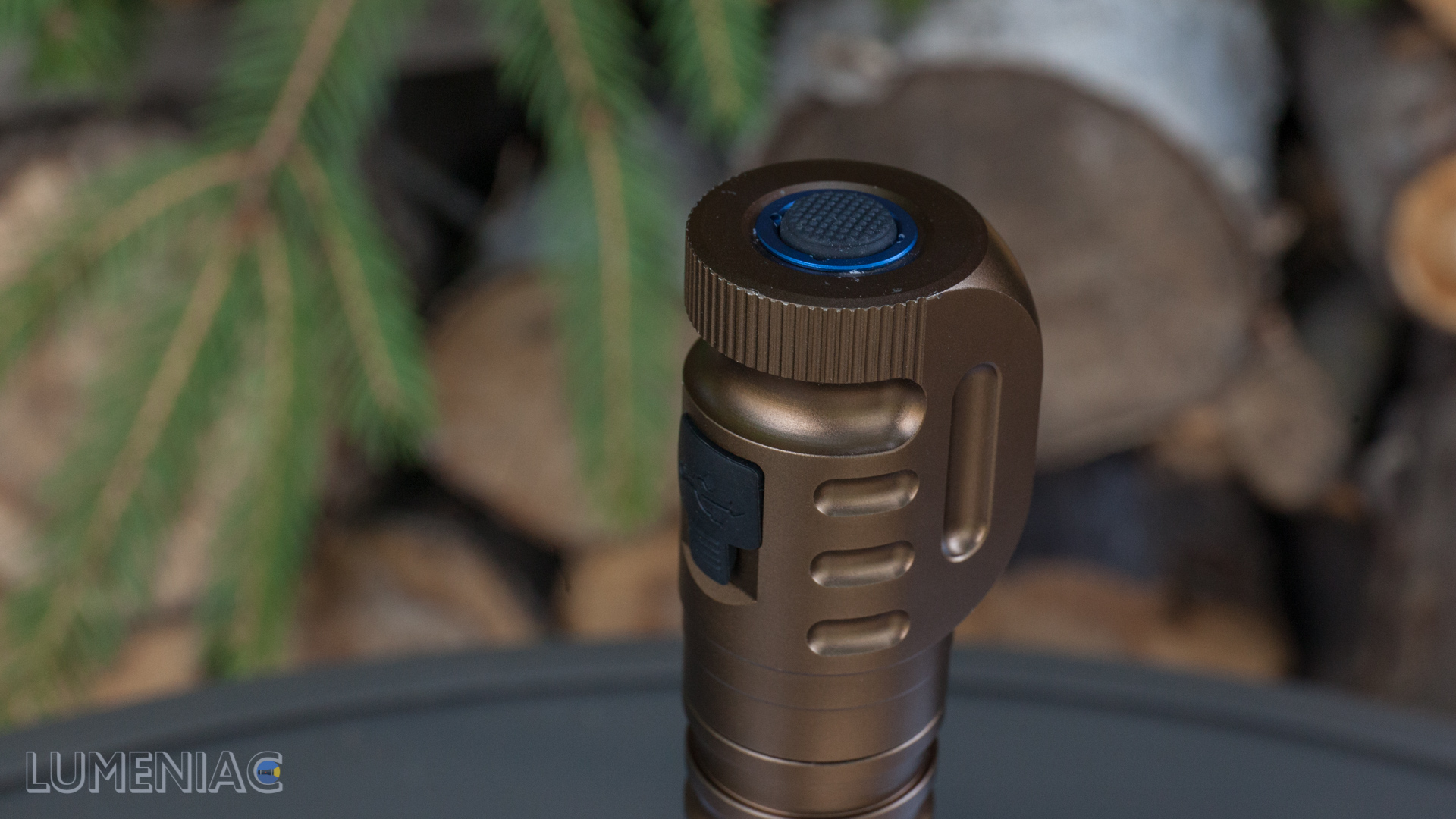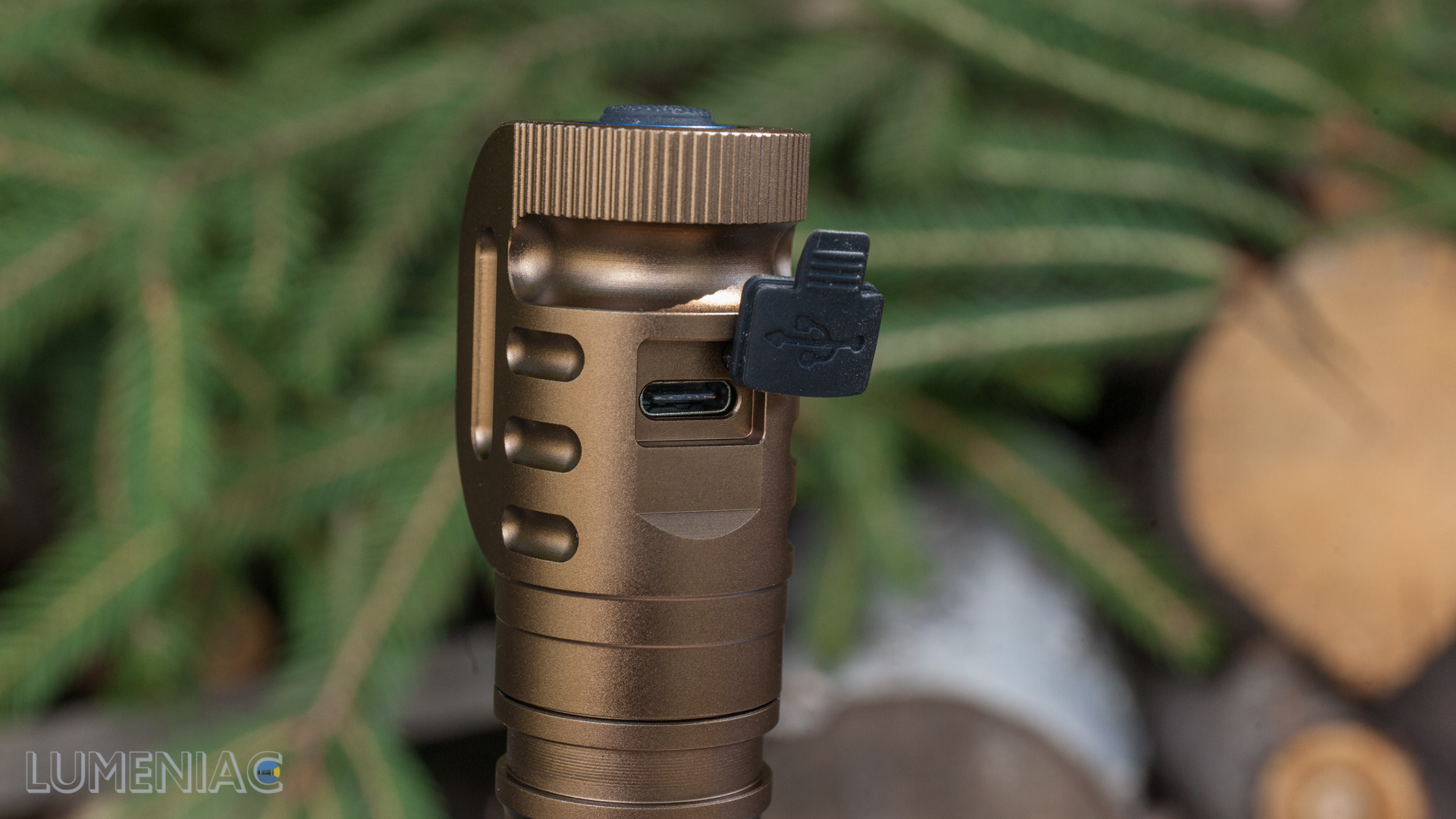 The bundled cable is very good.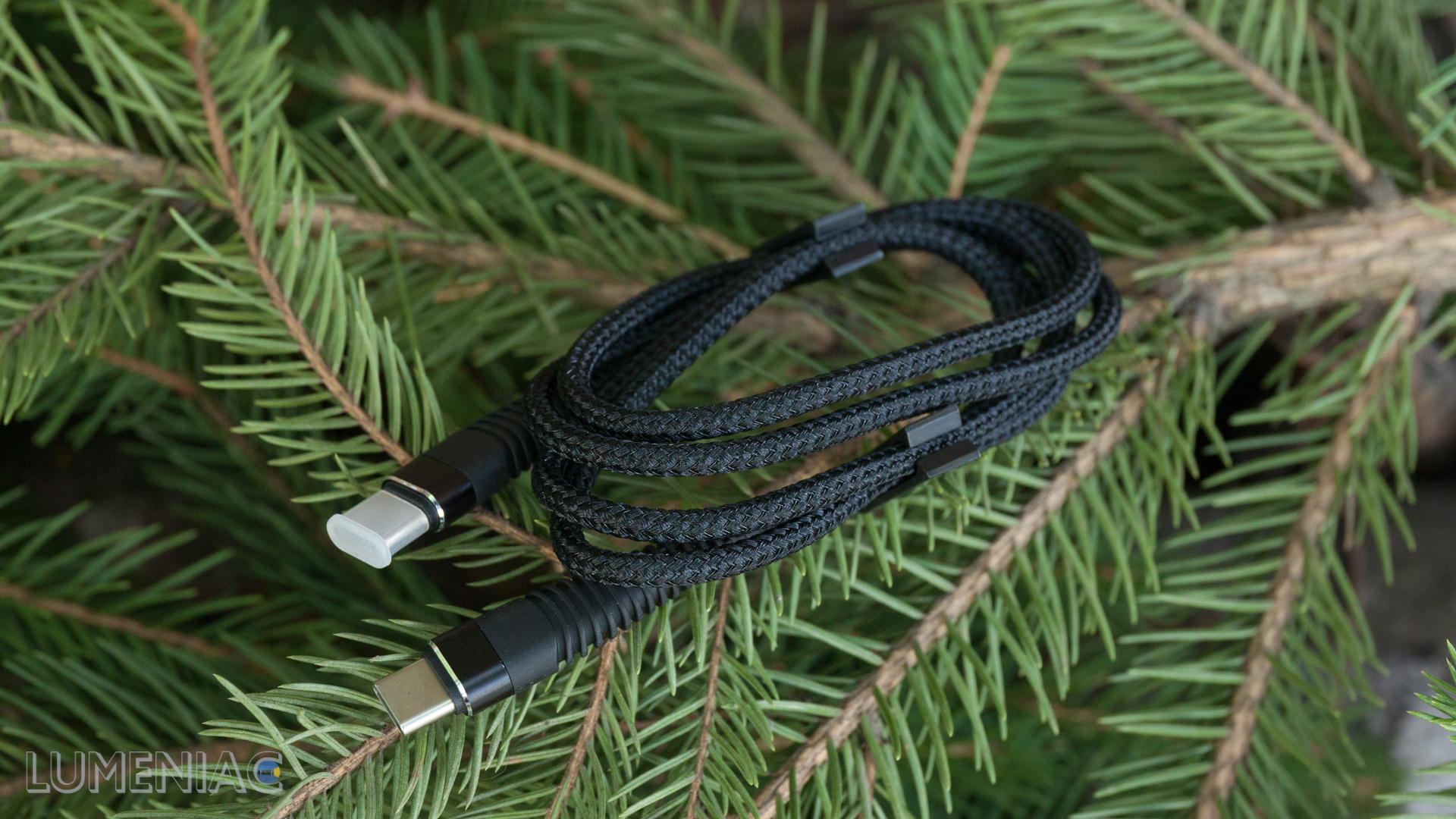 Wurkkos HD20 also works great as a power bank.
The charging current is 1.9A, then discharge current in power bank* mode is 1.6A*. This is more than enough to quickly charge the phone in case of urgent need.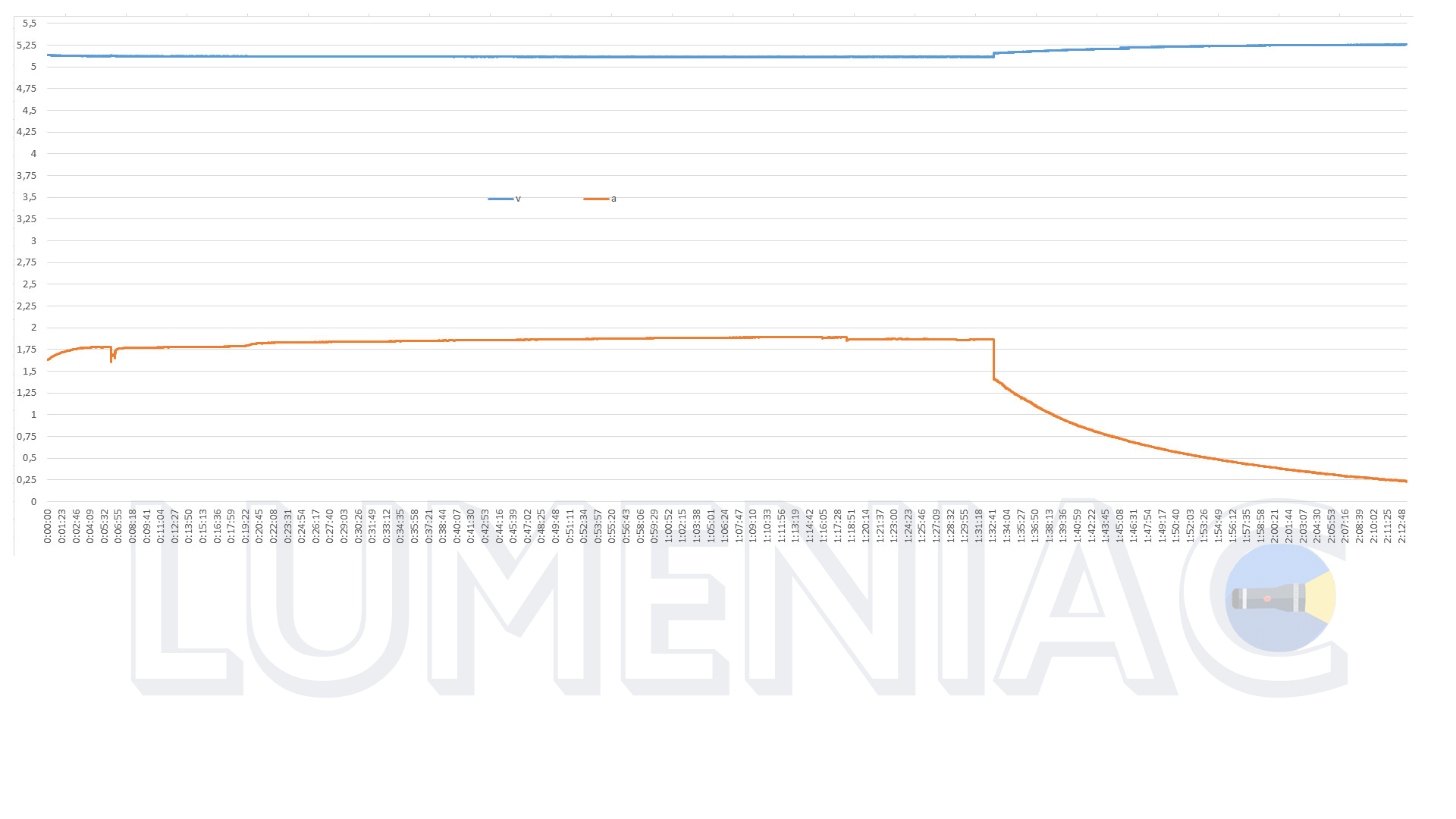 The kit comes with a 4000mah 21700 battery, the same one that is included in set of Sofirn C8G, that is consider to be best budget long-range flashlight. But I recommend to buy a more capacious 21700 battery from Aliexpress, the same 4800mah (this is the real capacity, little bit less declared 5000mah ) Liitokala costs close to nothing.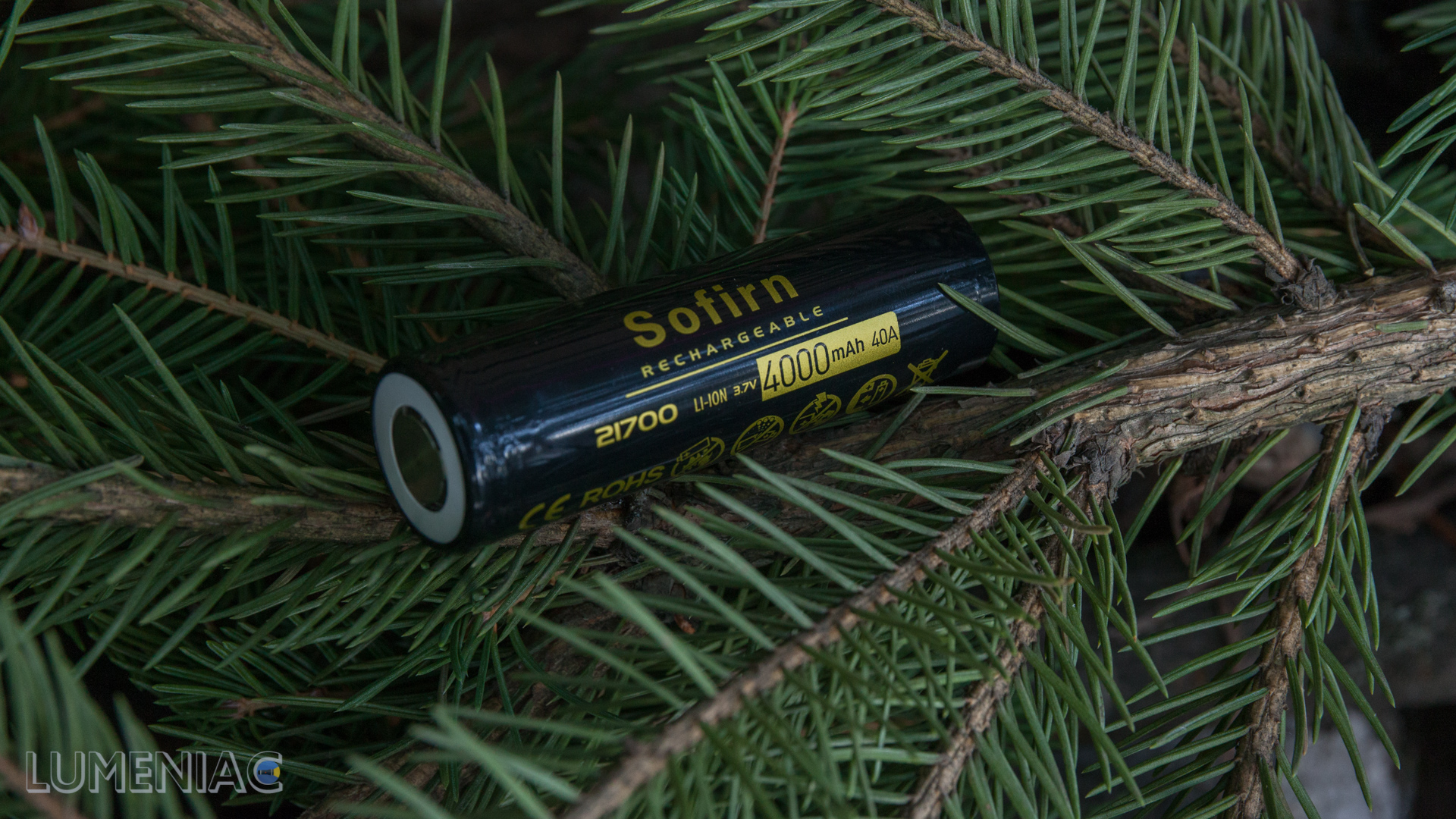 The power button is located on the top, it has simple charge indication backlignt : green> 30, red> 3, flashing red - time to replace battery.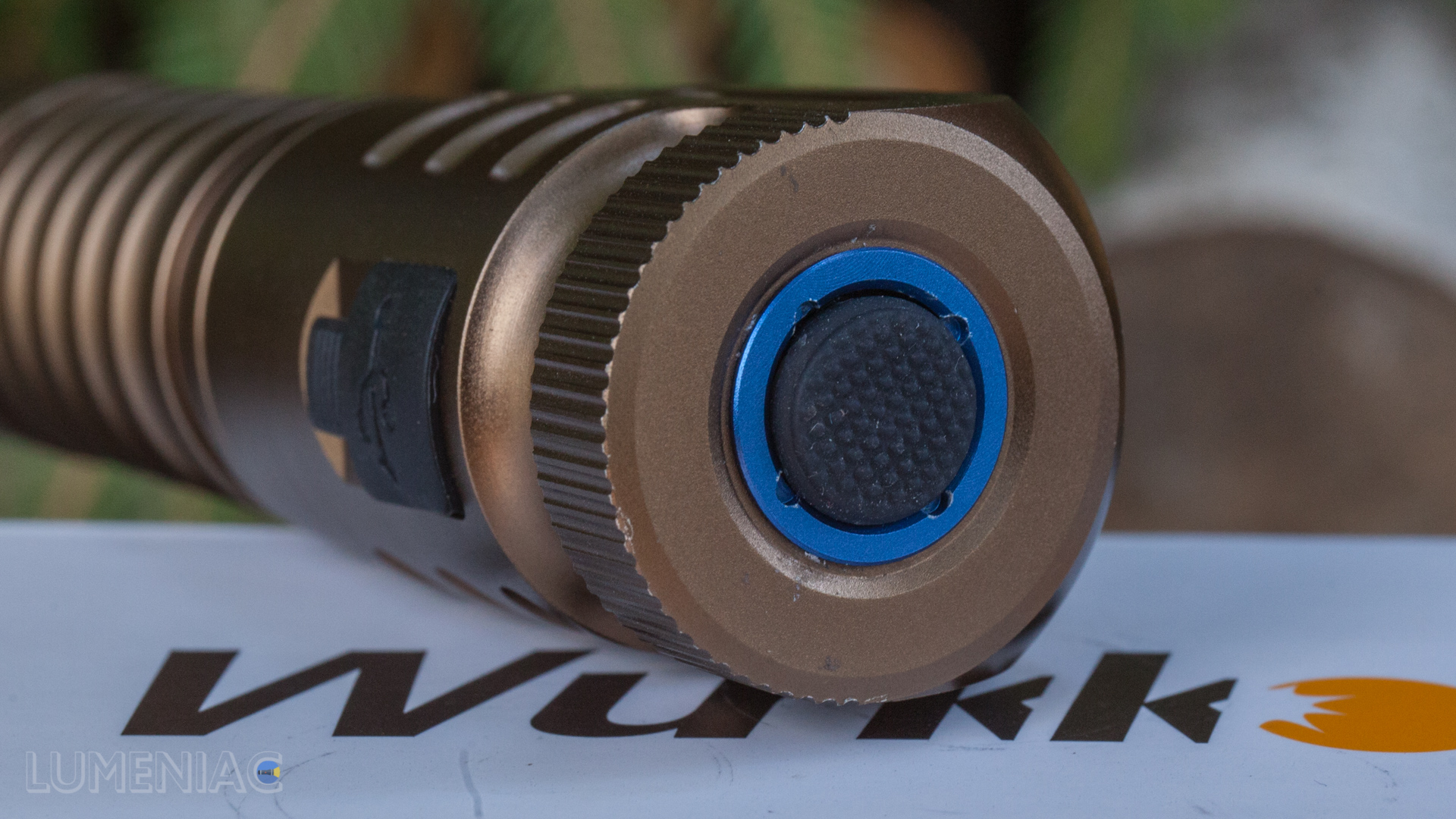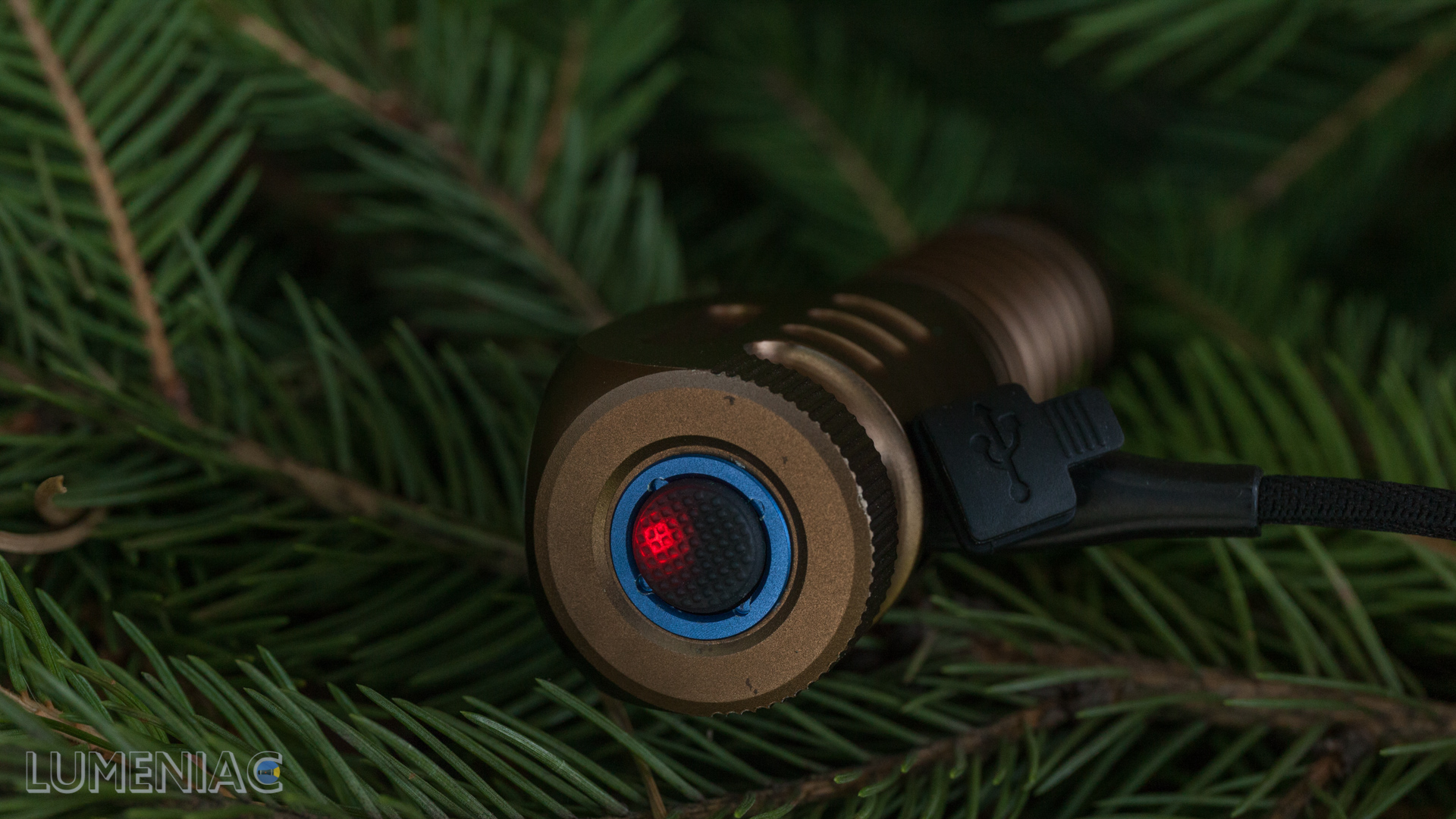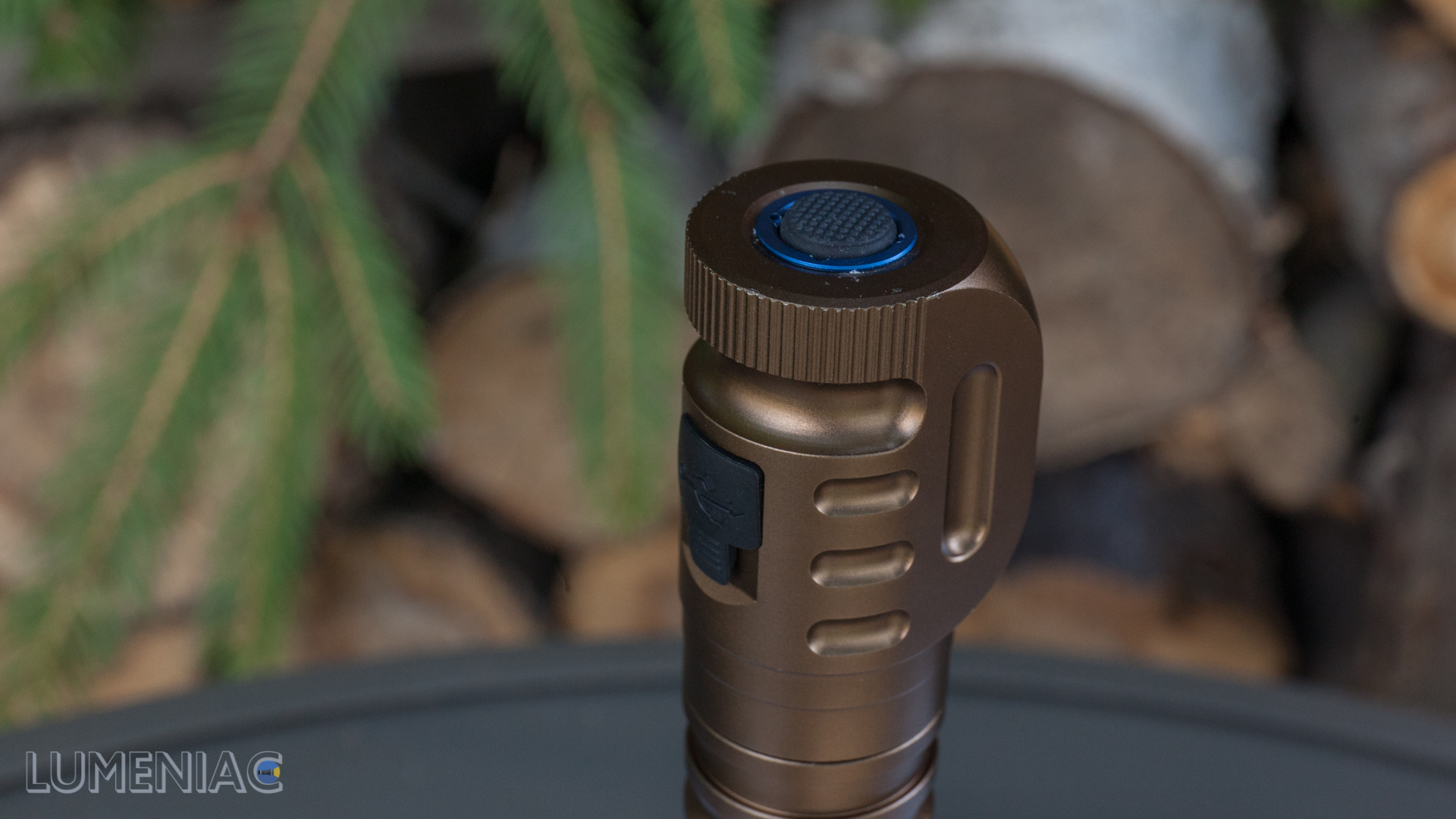 Two TIR lenses. One for the flood light, another for spot light.
Glass is AR coated. On the bottom, under TIR lenses are Samsung LH351D (flood) and Cree XP-L HD (spot). Quite a reasonable choice. And Samsung LH351D in what you definetely cannot expect from a budget model. Great!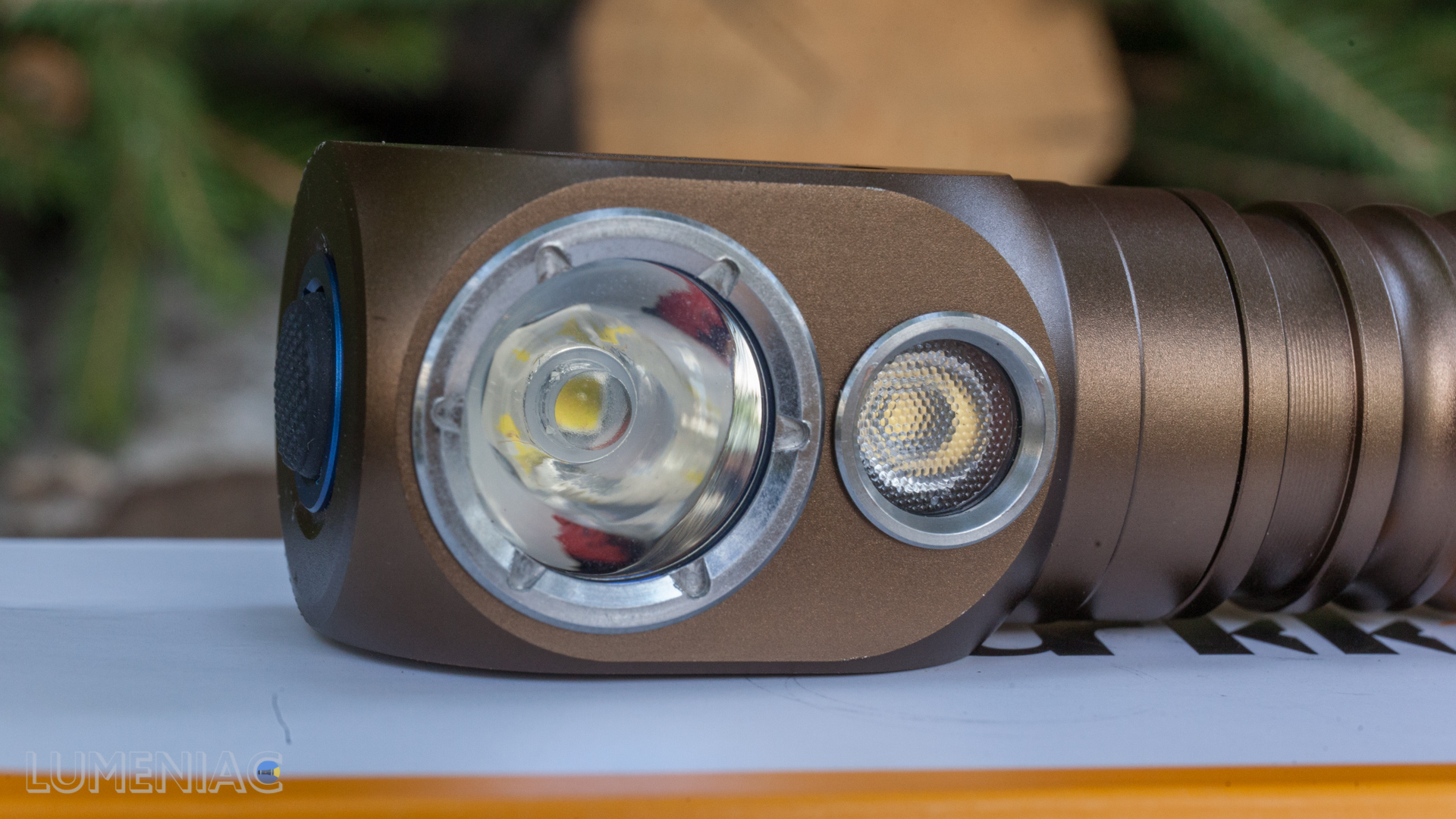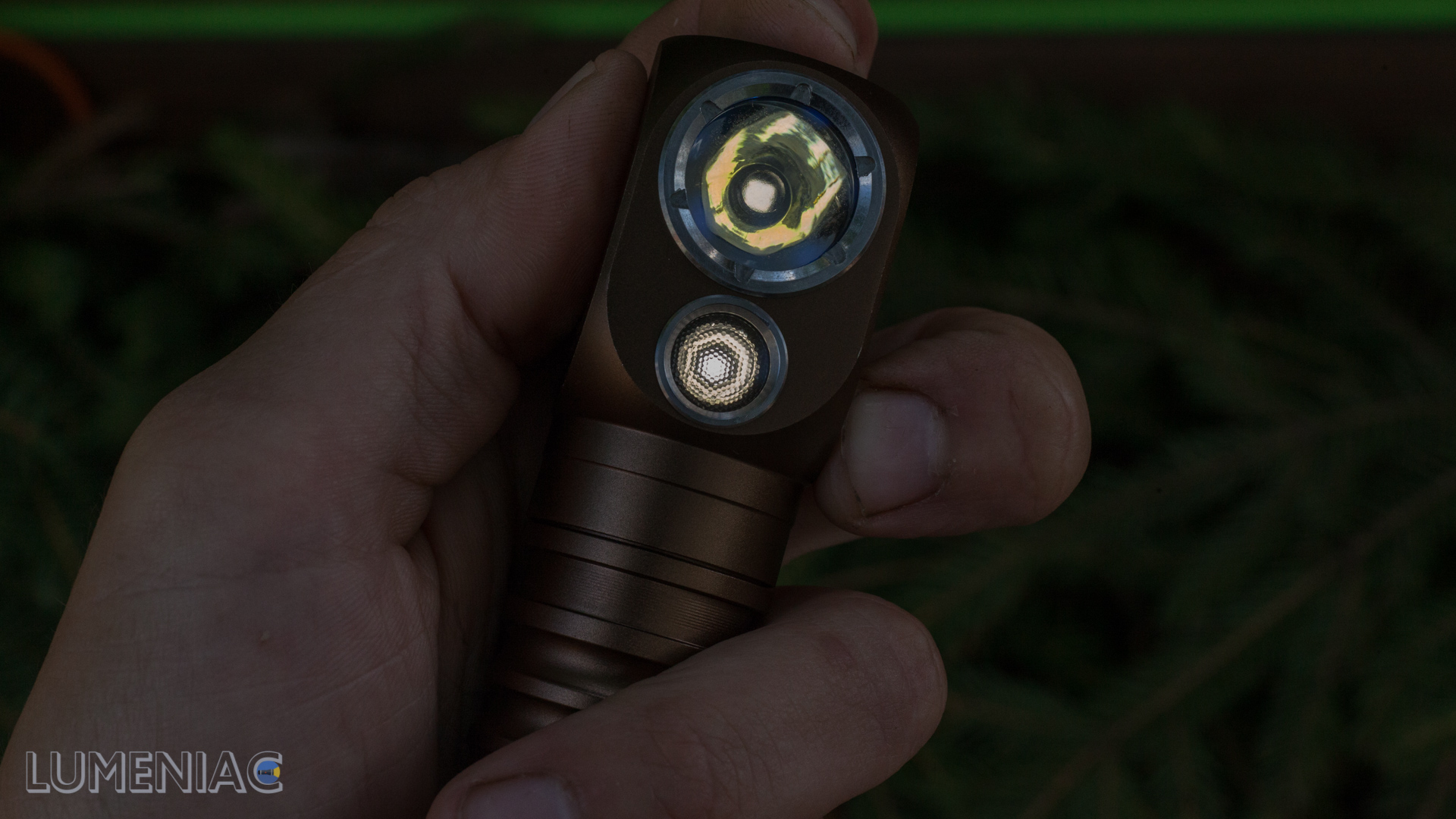 Glass is AR coated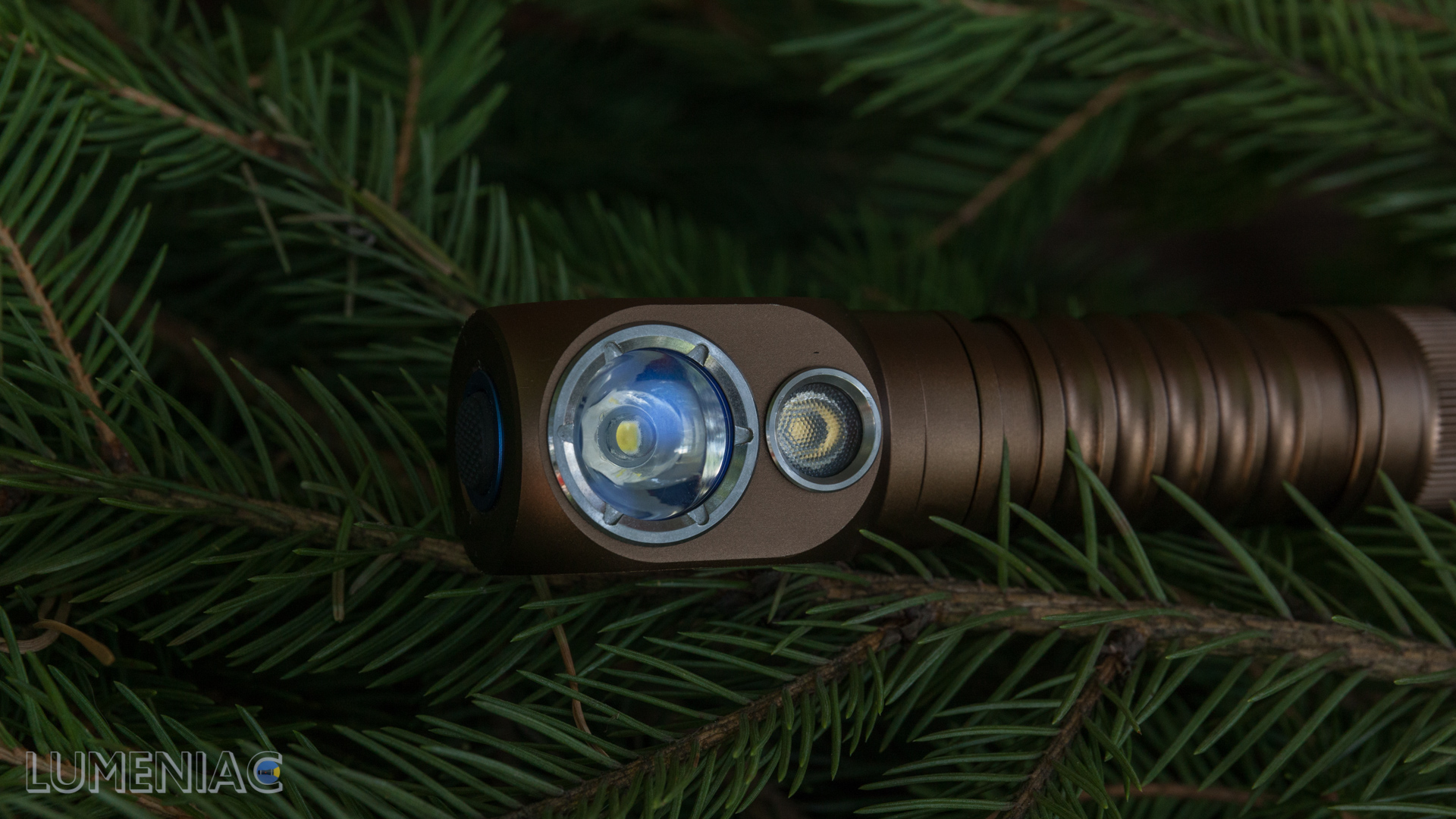 LEDS in all combinations: spot, flood and both.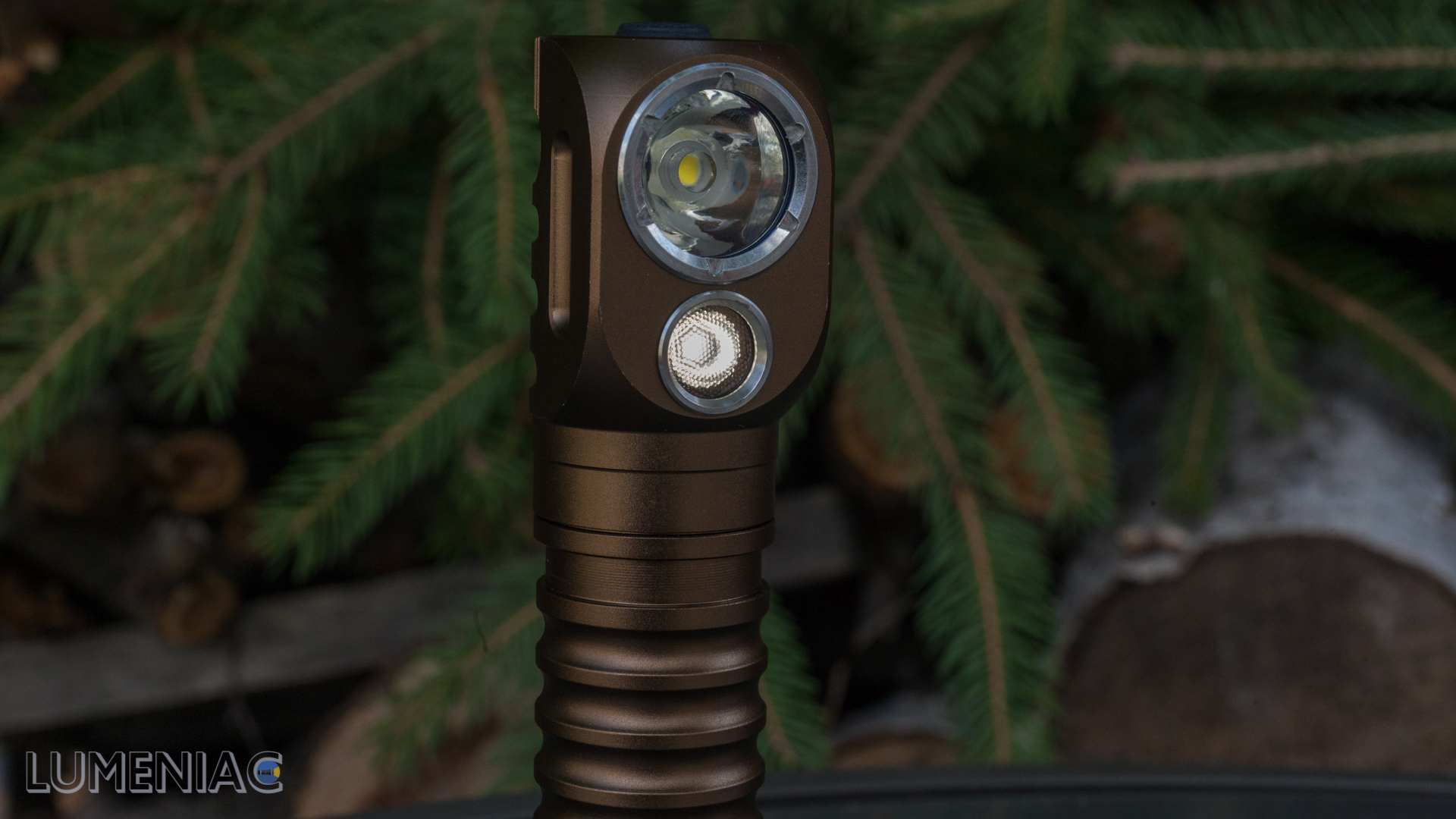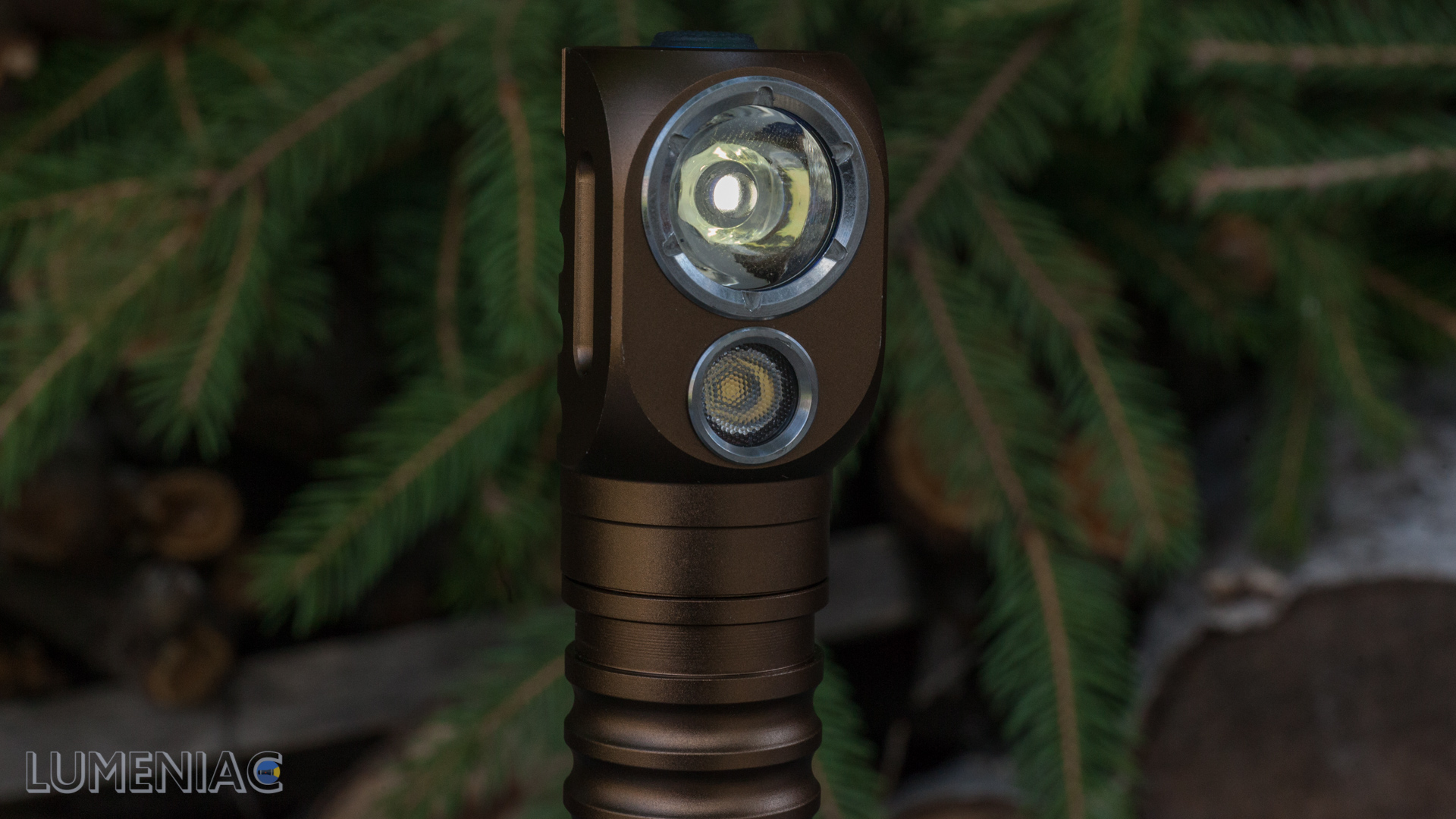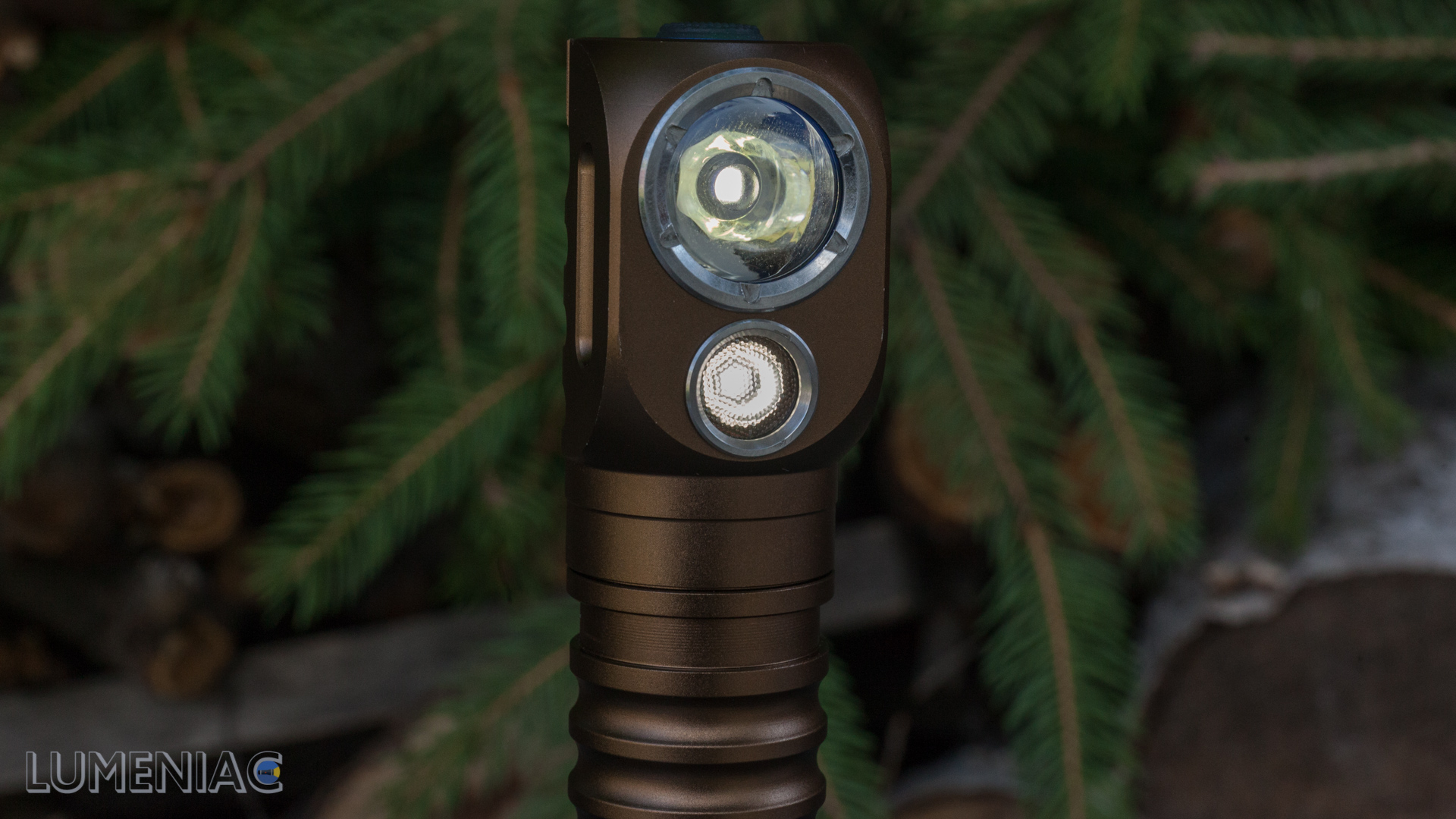 That's all, actually. The headlamp looks nice, has no visible jambs. Feels good as hand flashlight from the position of a hand torch. The only question is in size, not everyone will be satisfied with a forehead of this length.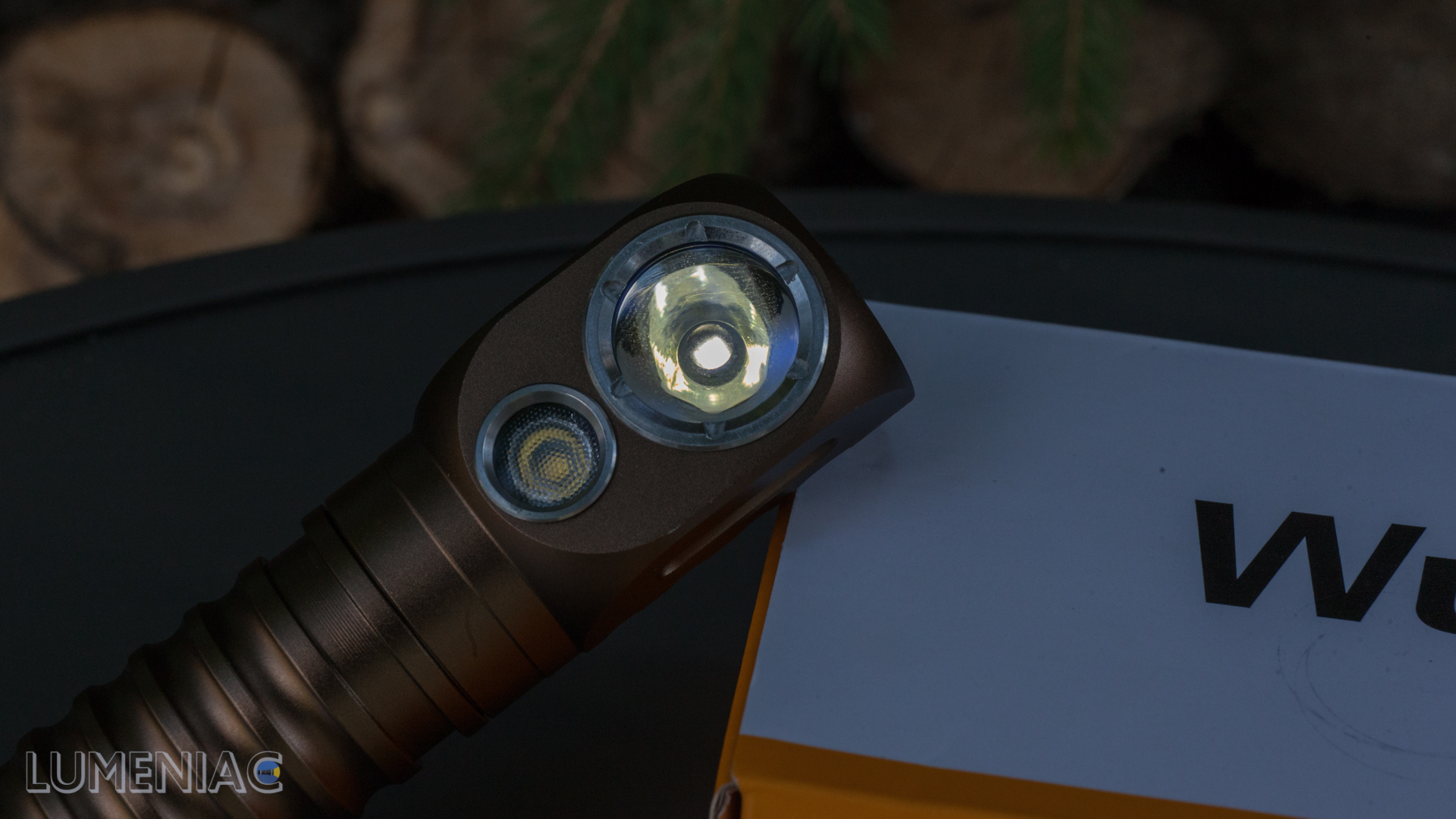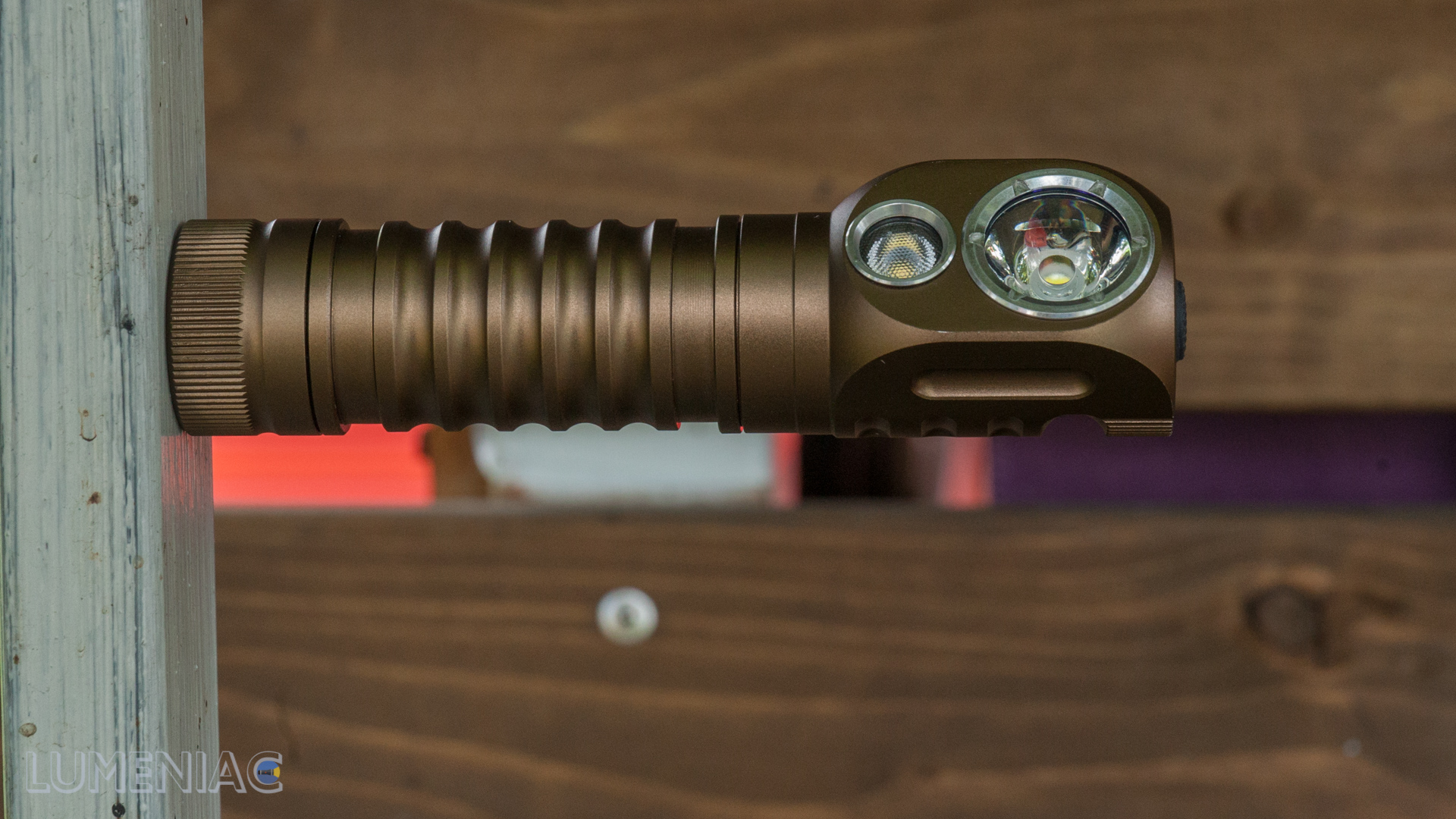 UI
Sort of classic Olight-Thrunite interface as a basis along with Lumintop-style access to the moonlight in lock. I believe that to be decent and comfortable UI. So, initially, it was somewhat different, but in the end, with assistance of forum members, it came to what is see below.
It is good, though, of course, with Ramping and mode memory for each LED in Spot+Flood mode (like MID+LOW) it would be better.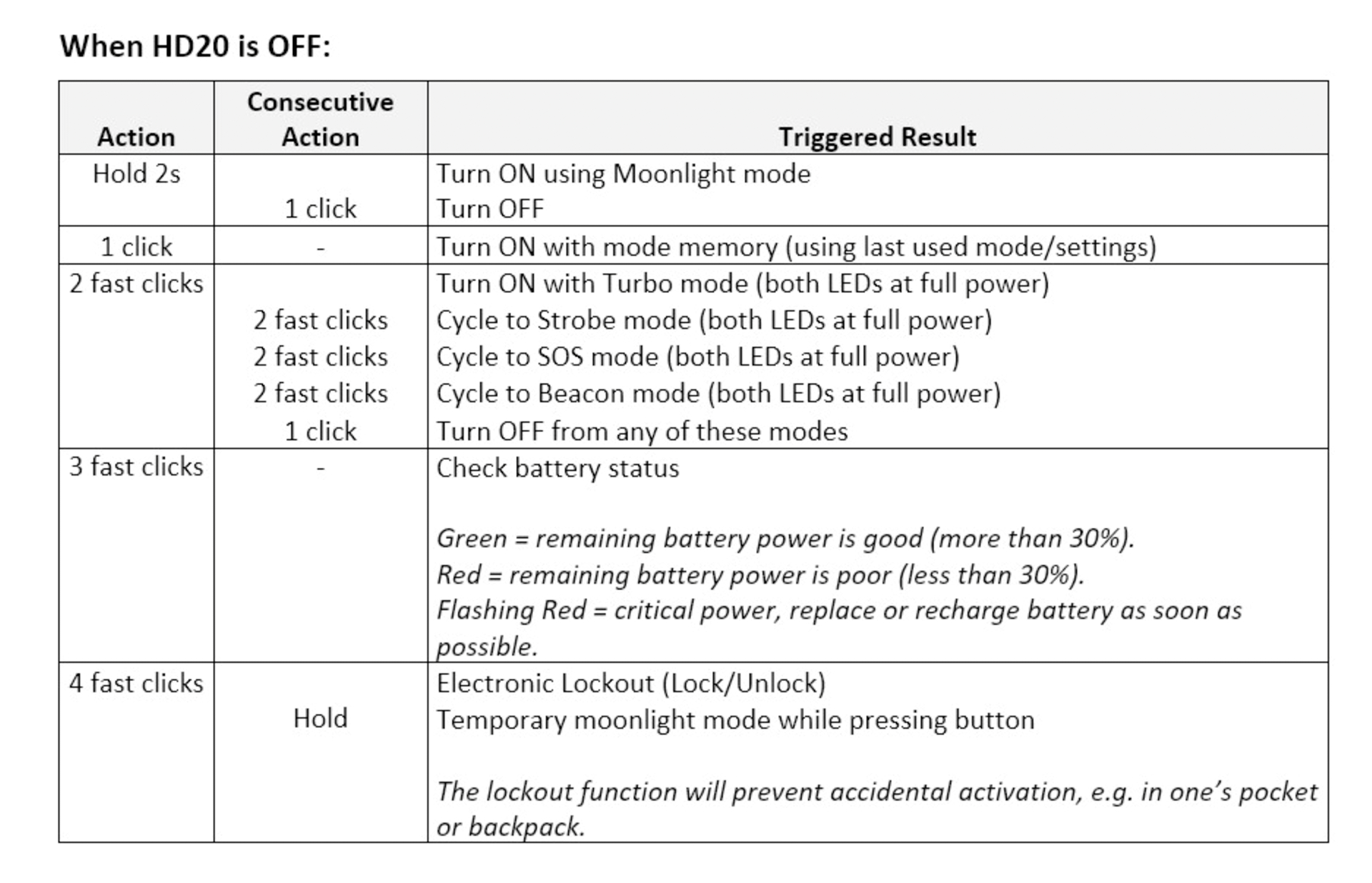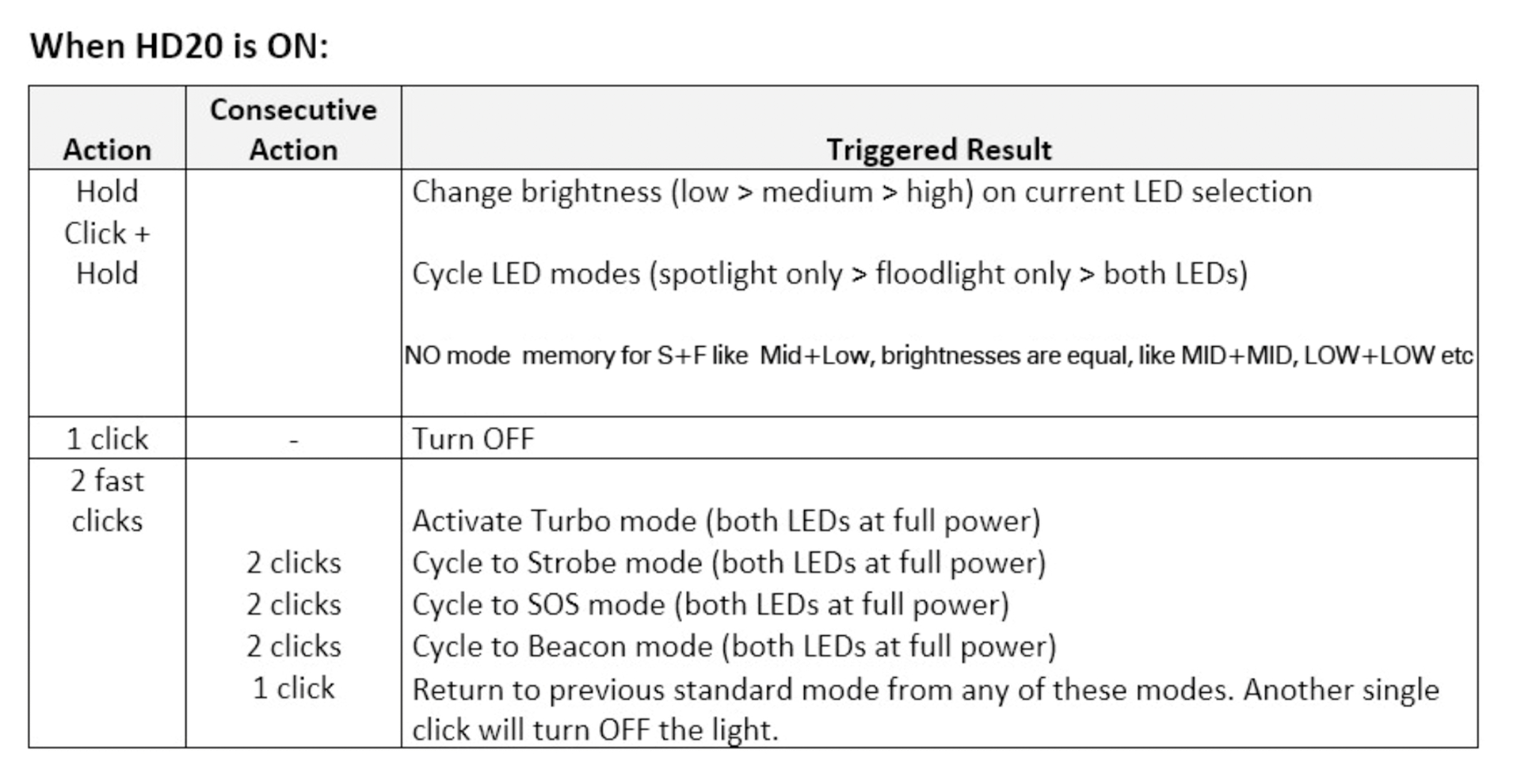 How Wurkkos HD20 \ Sofirn HD20 illuminates
The light of Sofirn HD20 will suit anyone - if you need some throw, you get it. If you need it some flood light - here it is.
Light distribution for every taste, color temperature of 5000K (which I like more than 4000K), you can combine spot and flood at different brightness levels like Spot LOW + Flood MID. Everything is really good here. Far from budget model definetely.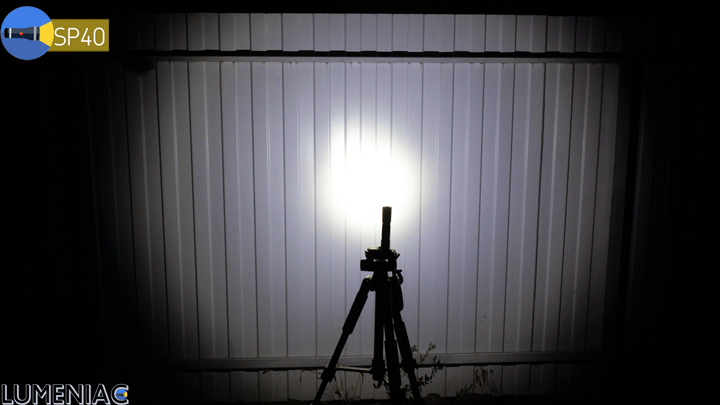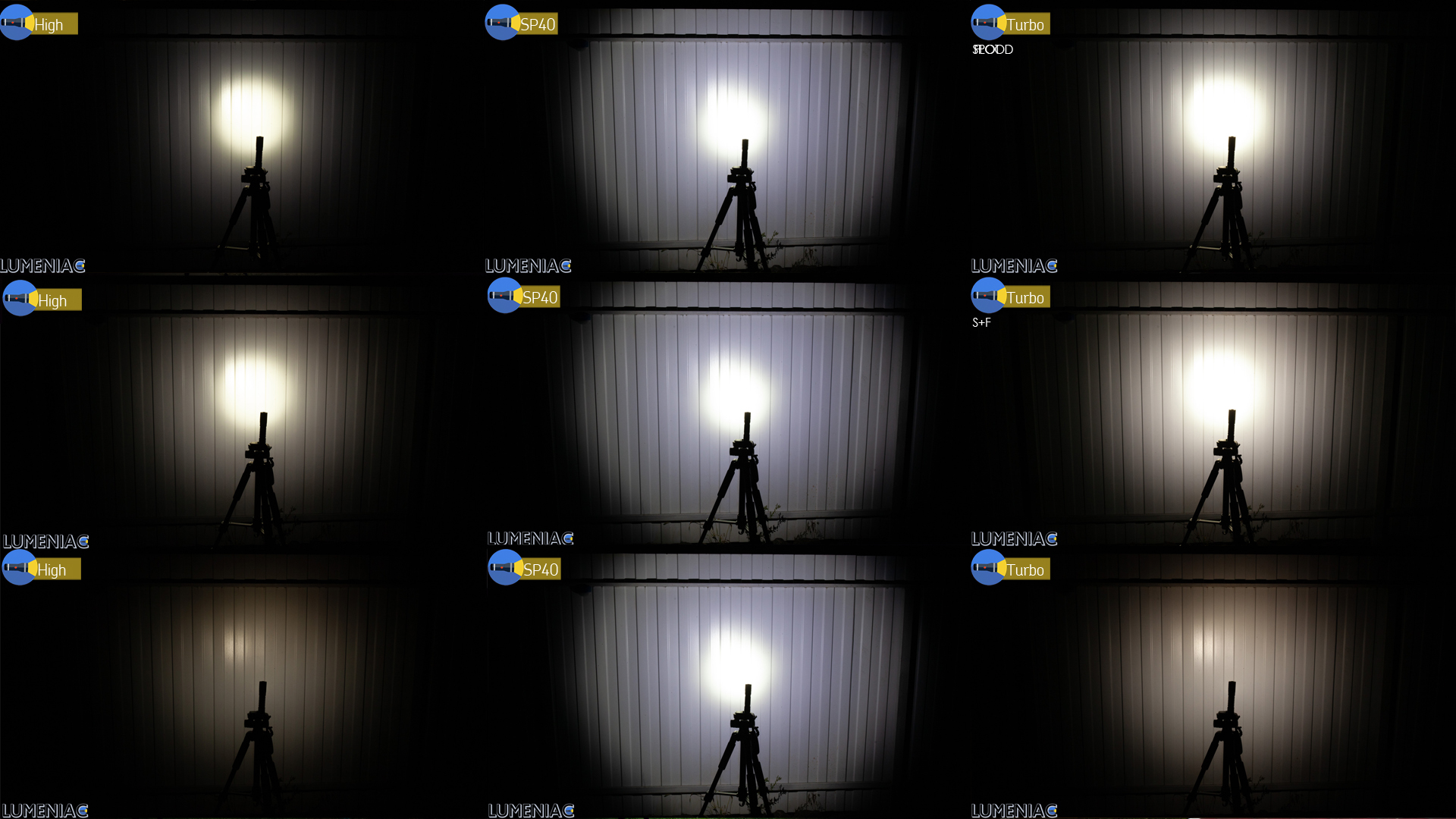 ehhh…what about stabilization, everything is exactly the same as Sofirn SP40 has. Quite ugly. Sometimes it acted really strange, like brightness started to grow up in turbo. And, damn, it shows full stabilization spot+flood hight. I cannot explain it. But that is what my luxmeter measured.
Most of BLFers are used to full stabilization. But, guys, lets be honest, what would you expect for such price?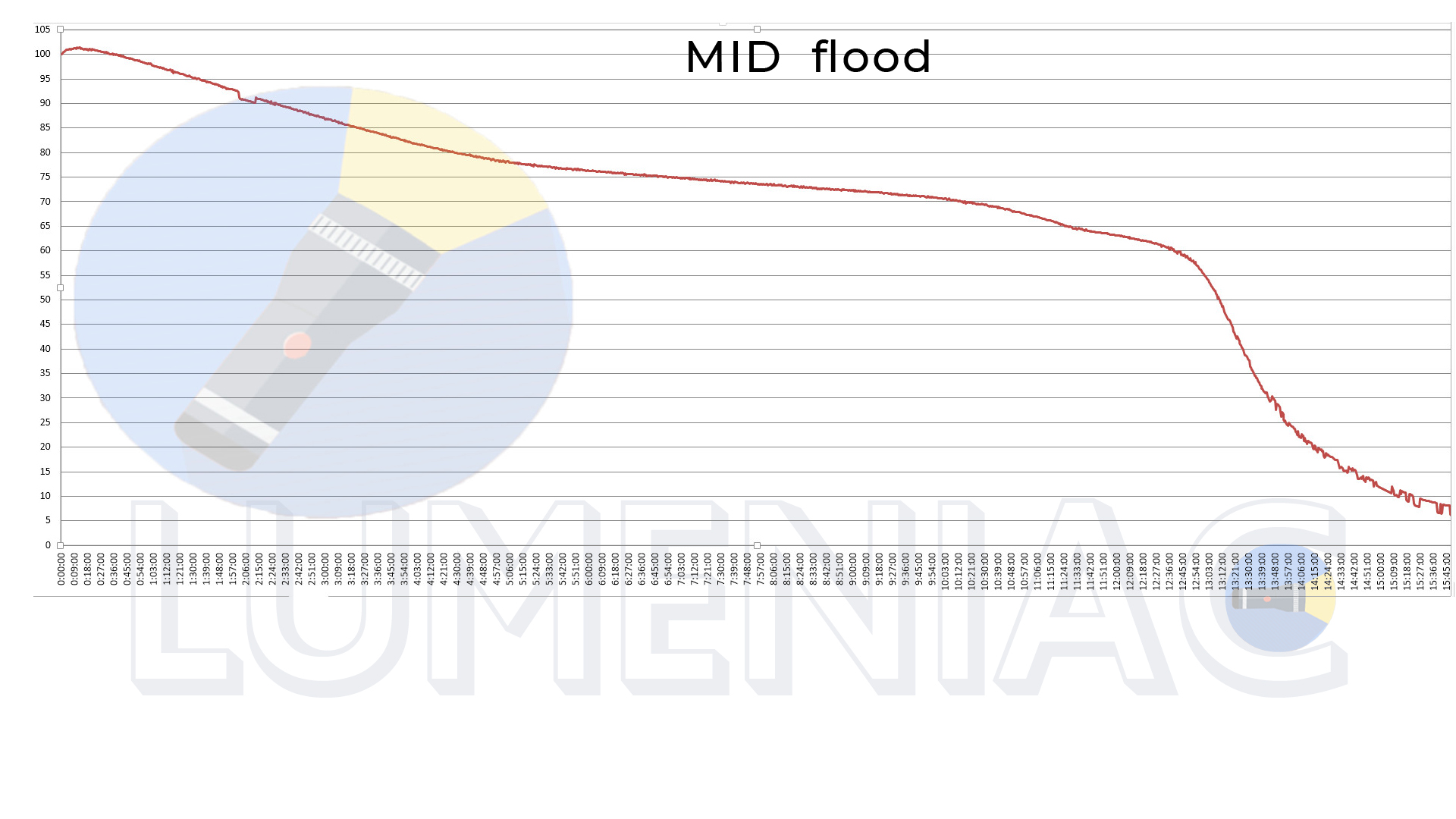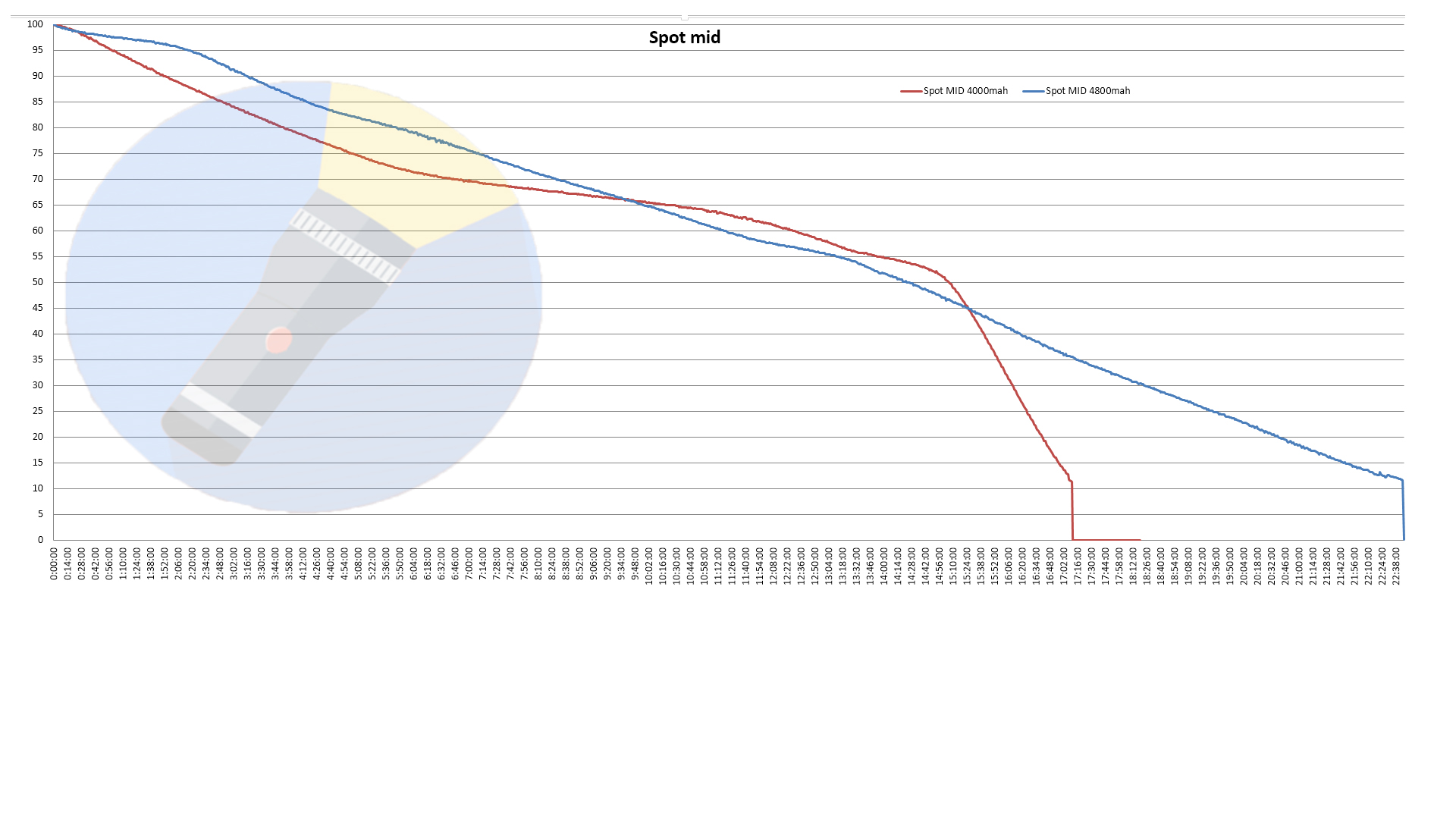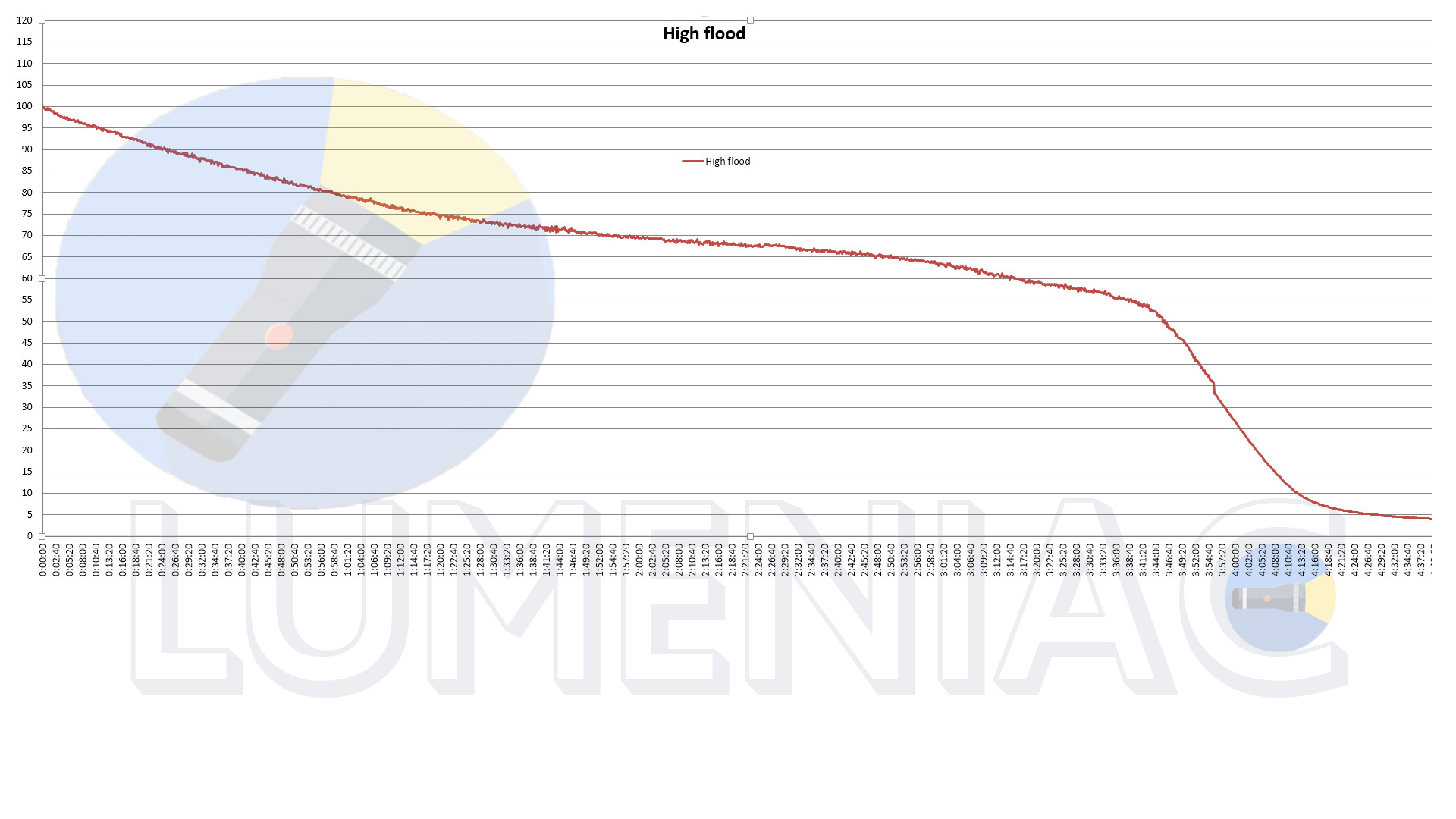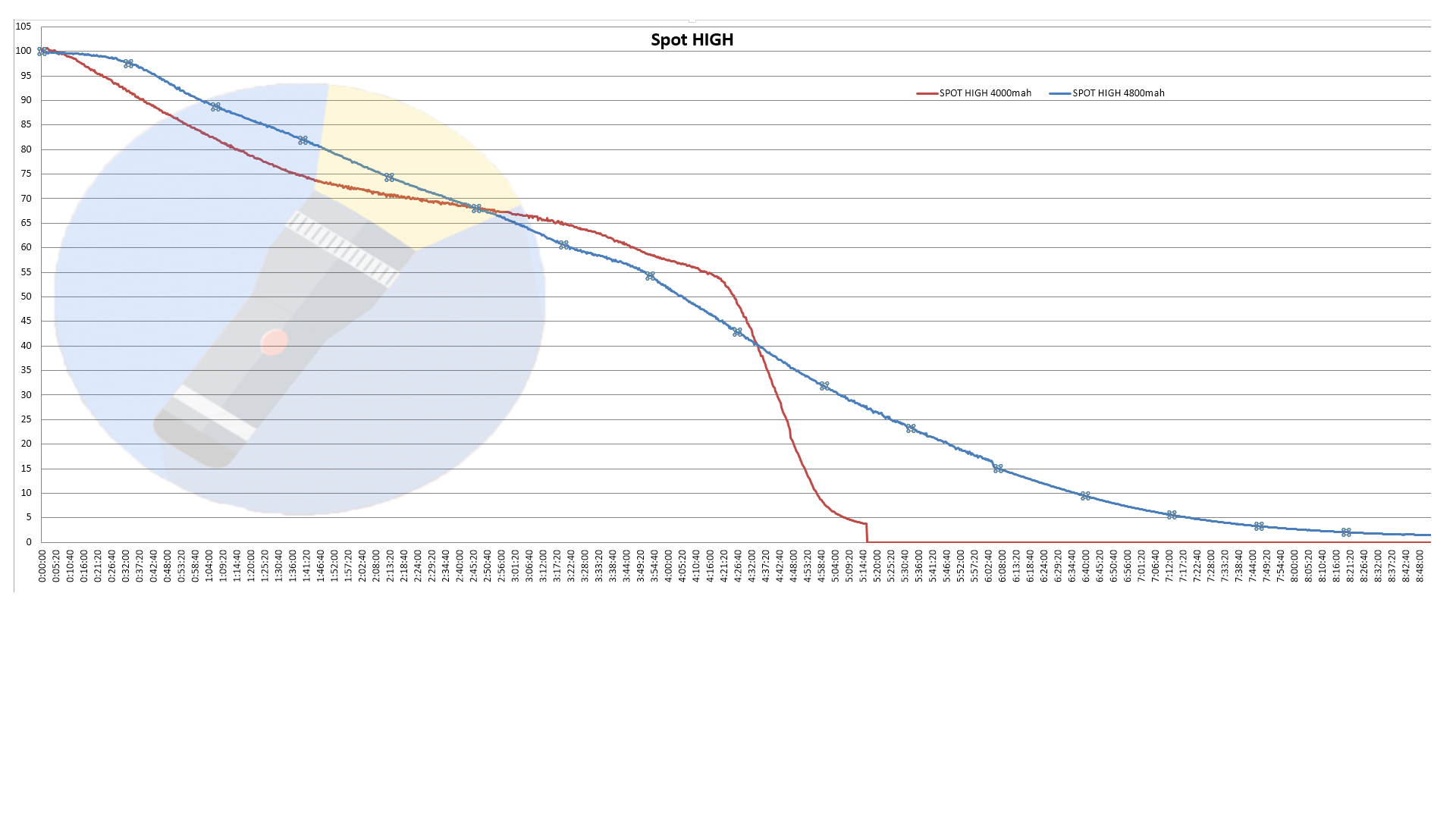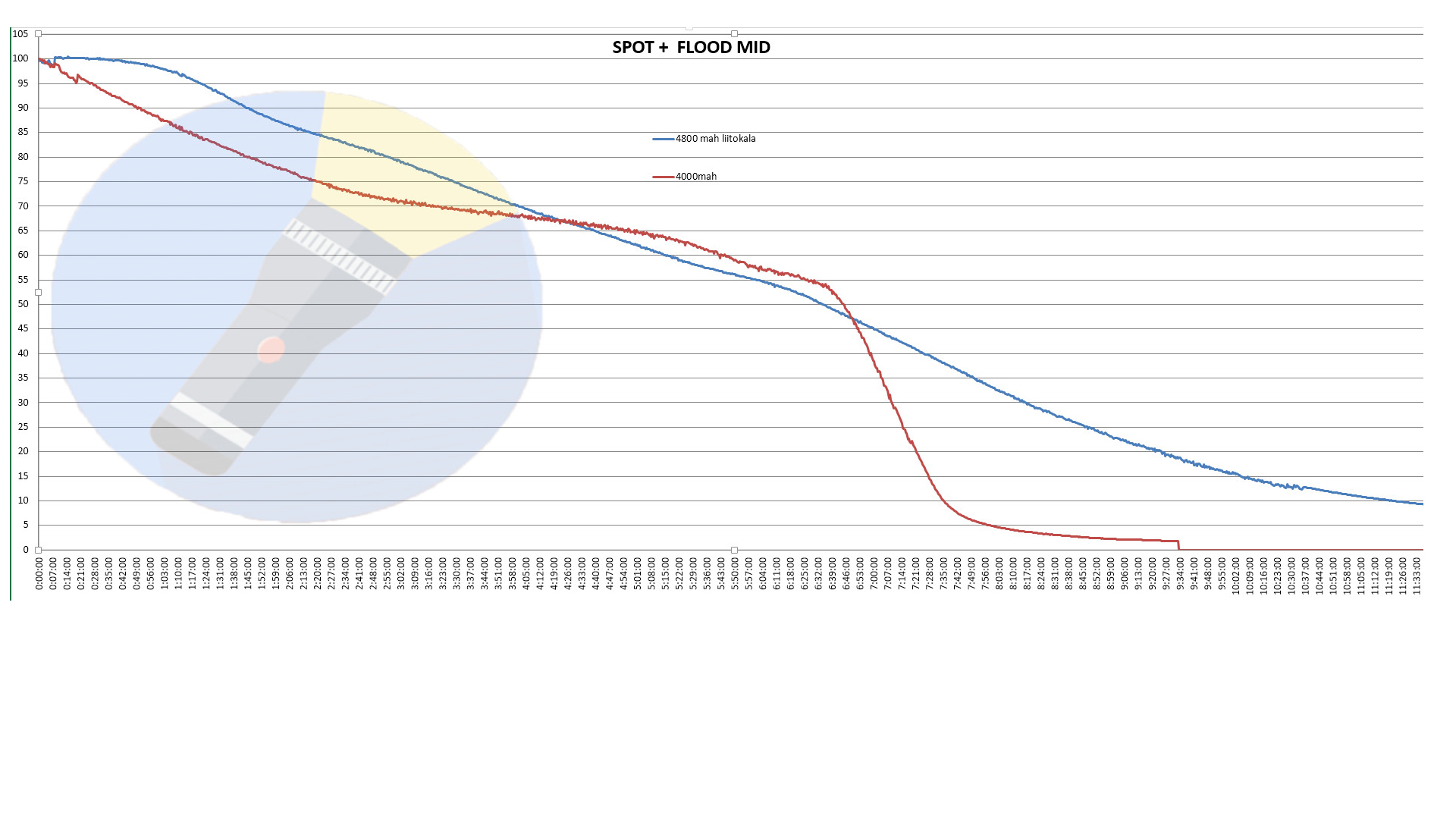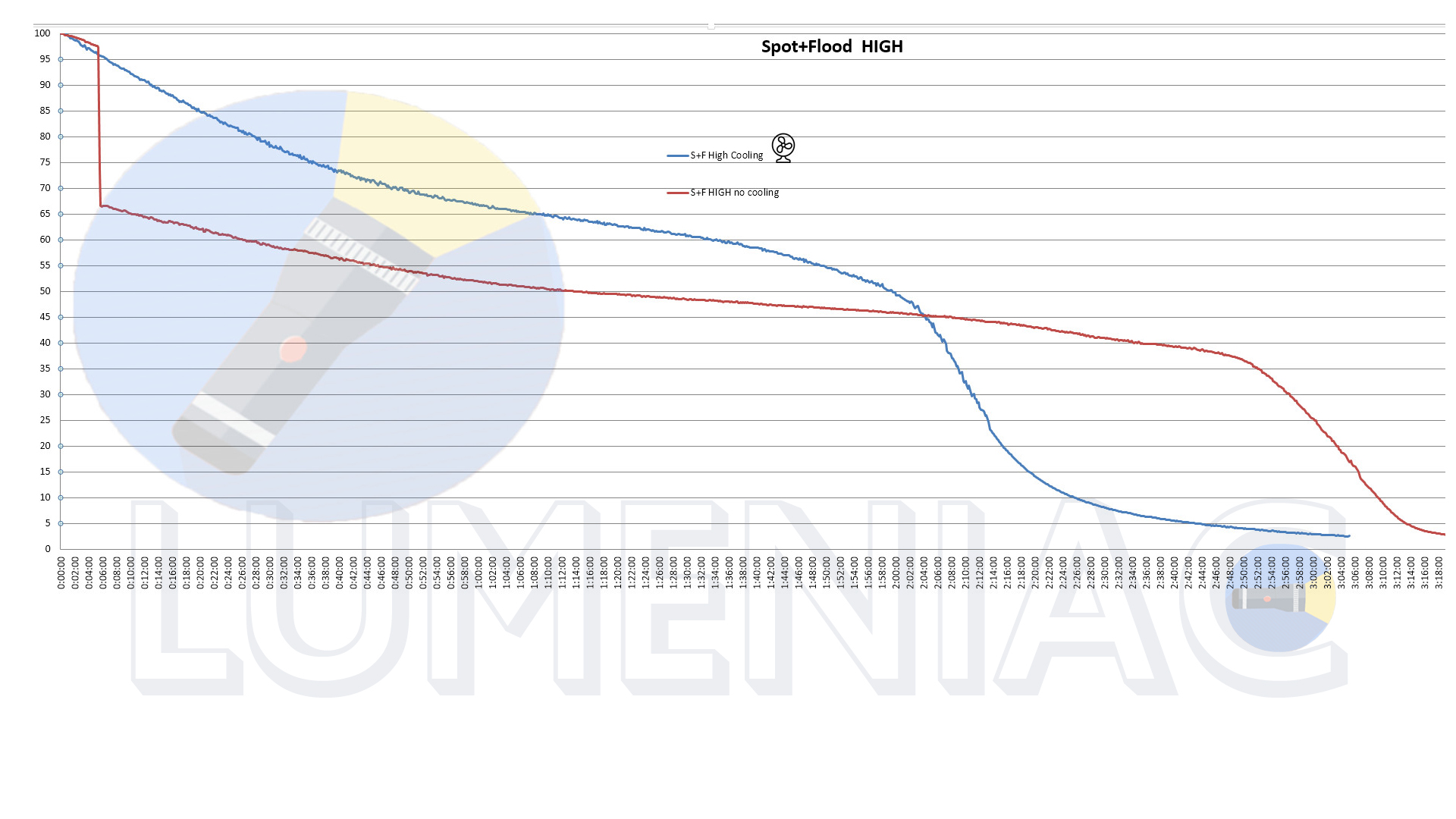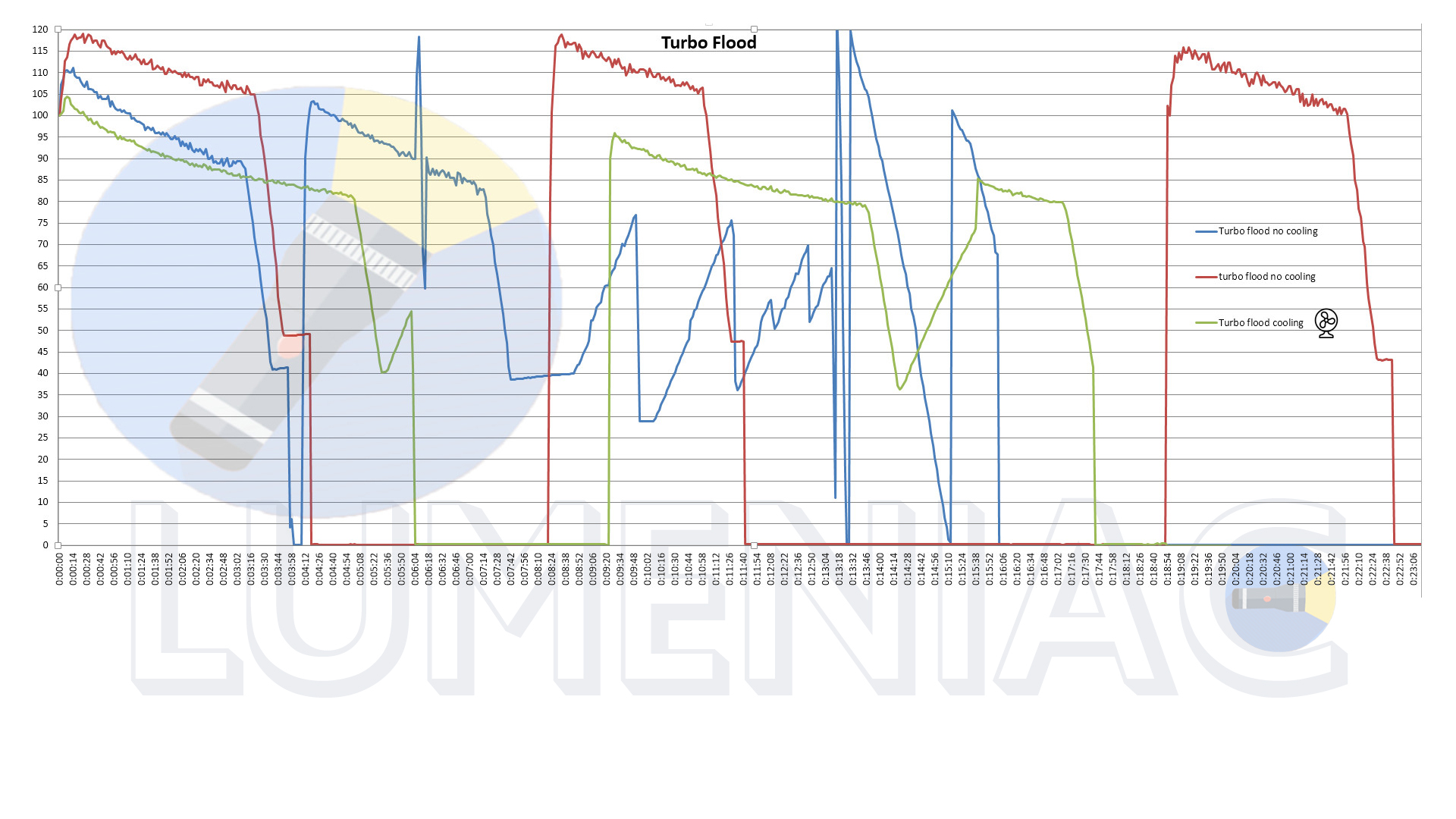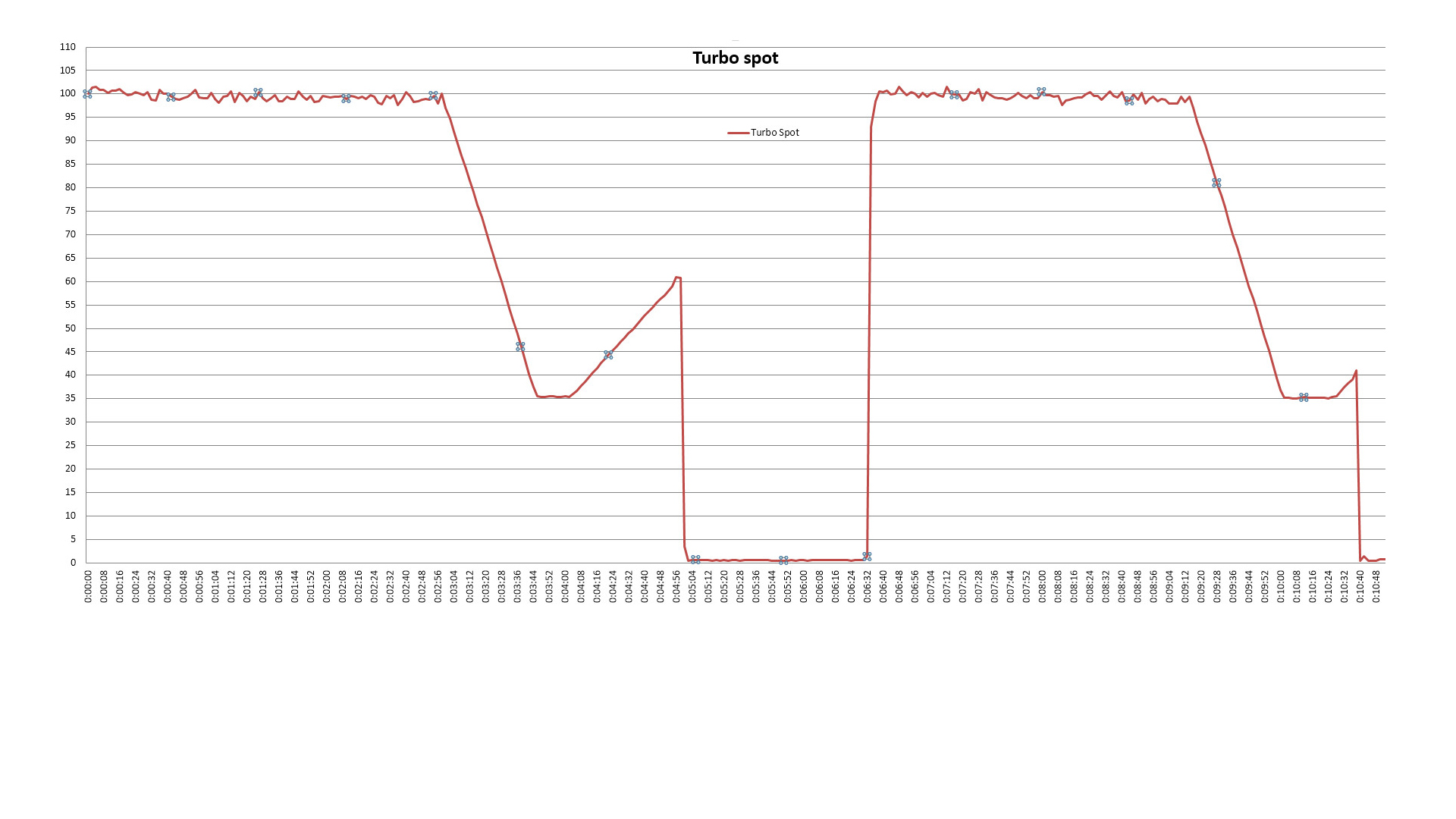 In fact, this is the only thing that i dont like about Wurkkos HD20. It would be cool to see full stabilization here. But, as in the case of Sofirn SP40, it can be forgiven for such a price and other functional advantages. And the eye will not see a drop in brightness of 1% in 3-5 minutes. The eye adapts and visually the brightness seems the same until a certain, quite low level.
Taking into account the fact that you can buy a spare high-capacity 21700 battery from aliexpress for a penny - I think you can close your eyes to this.
If you want full stabilization for this price - take Skilhunt H04. With a shorter rutime and either TIR or reflector version (the version with a TIR curtain caused a lot of criticism).
Nevertheless, i understand that such situation will distract some potential buyers. And, as well as lots of potential buyer will don care as long as the get all the other advantages of this model
To make my review of Sofirn HD20 \ Wurkkos HD20 as informative as possible, I made a damned bunch of pics and gif! that clearly make it clear how all modes in different combinations relate to each other: Spot, Flood and both them. And, of course, comparison with Sofirn SP40.
If we compare which headlamp is better: sofirn SP40 18650 or Sofirn HD20 \ Wurkkos HD20 21700, then the latter is much more interesting in terms of light.
It is much more convenient for close range works, and Wurkkos HD20 have way better throw than one would expect from a headlamp.
I should underline that you can combine Spot and Flood in different modes. There is only one headlamp with such functionalit - YLP Panda 3.0. that is great model, but it is T-shaped and 18650 powered.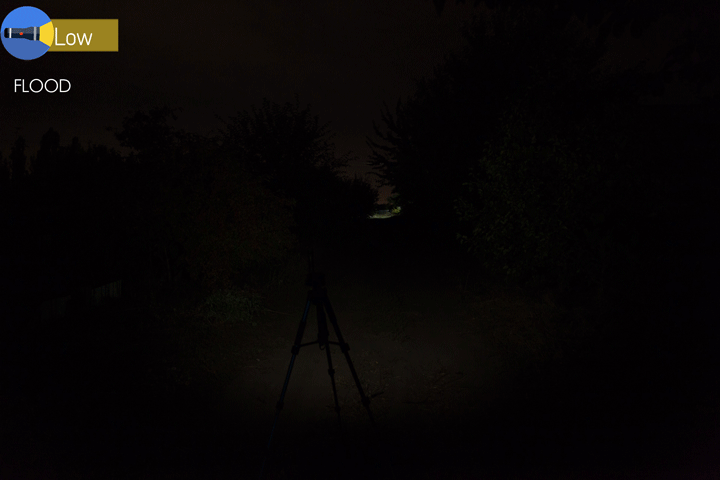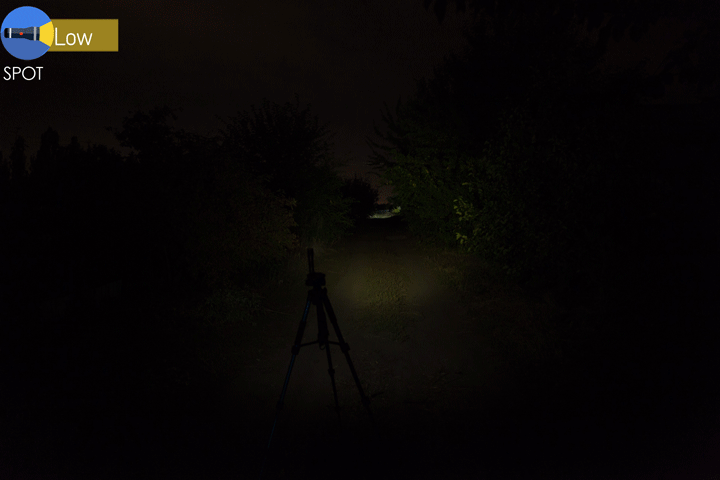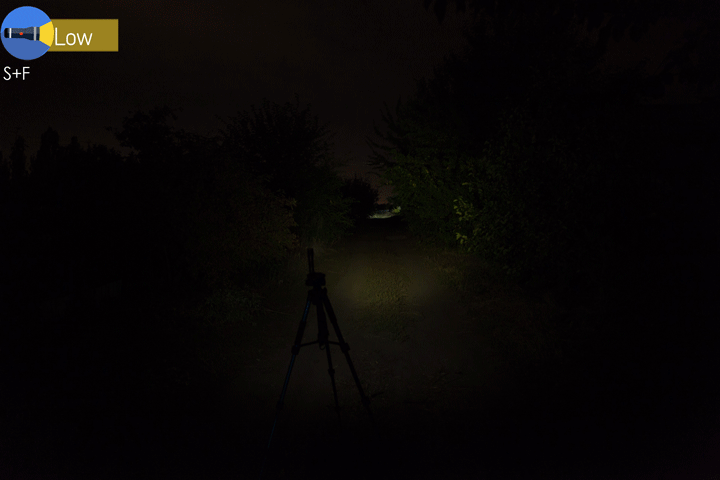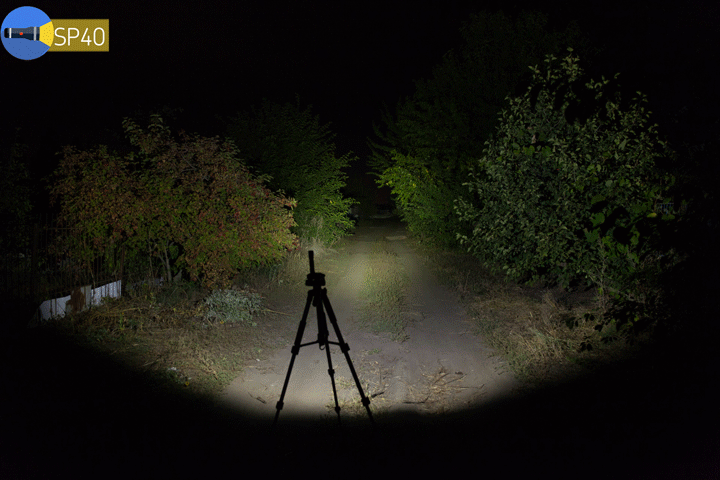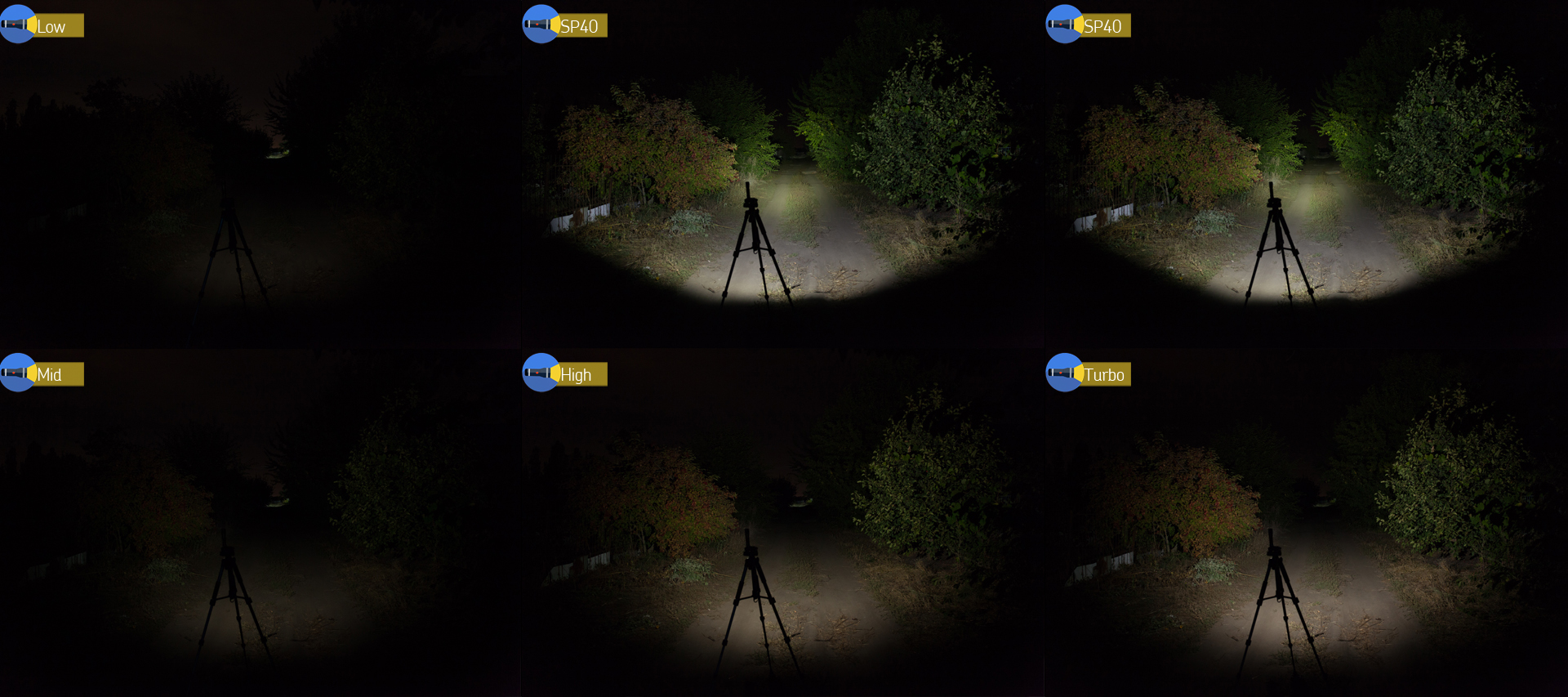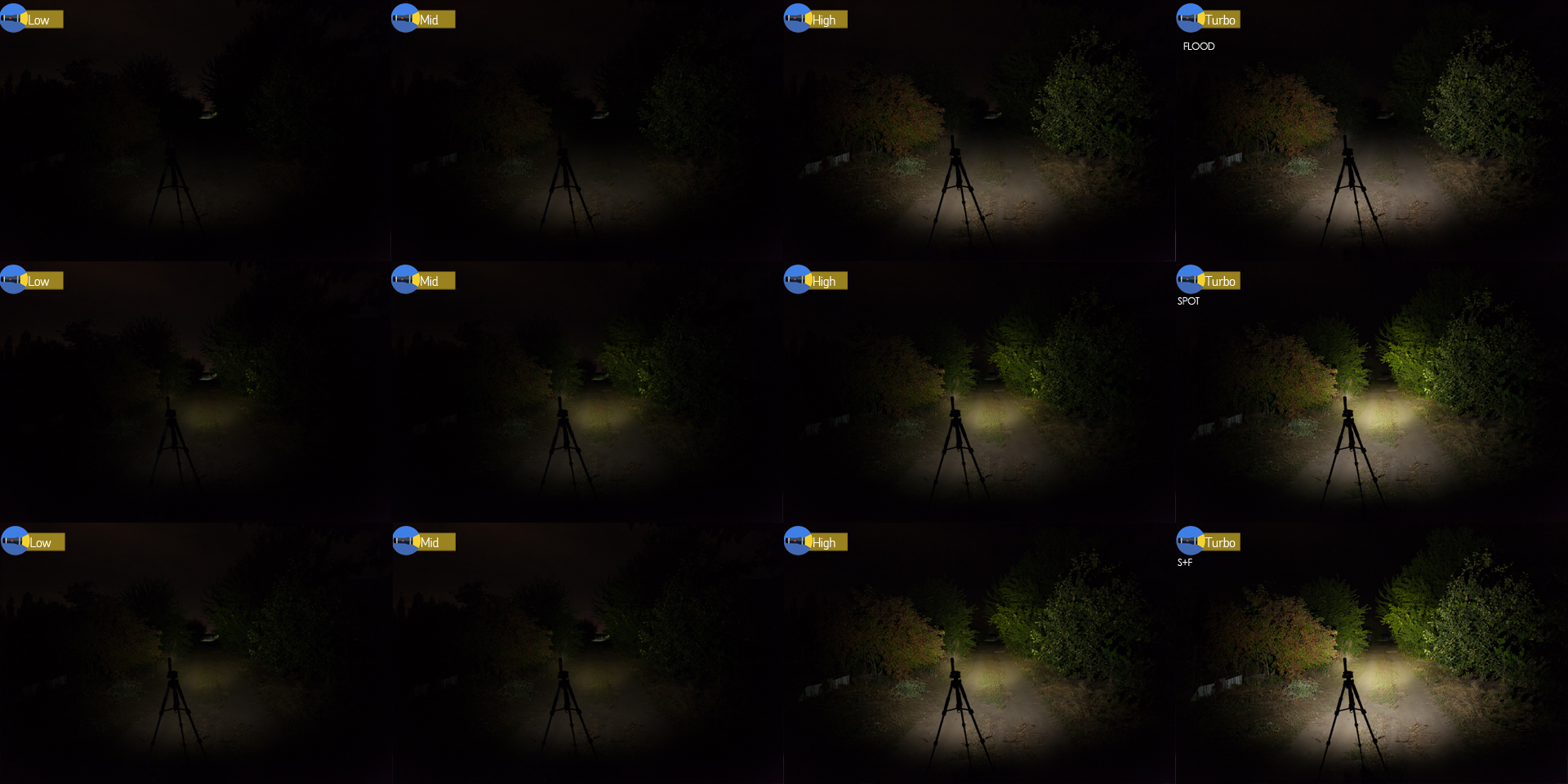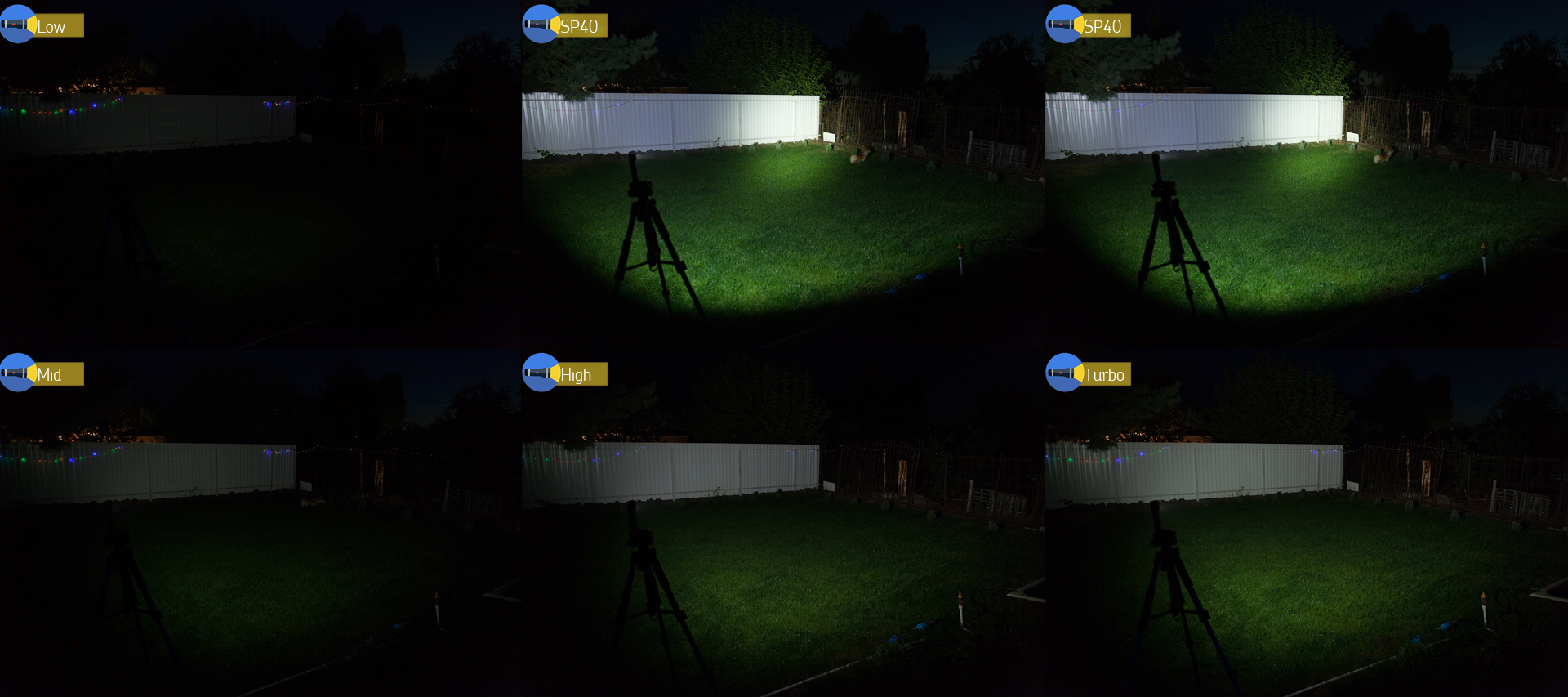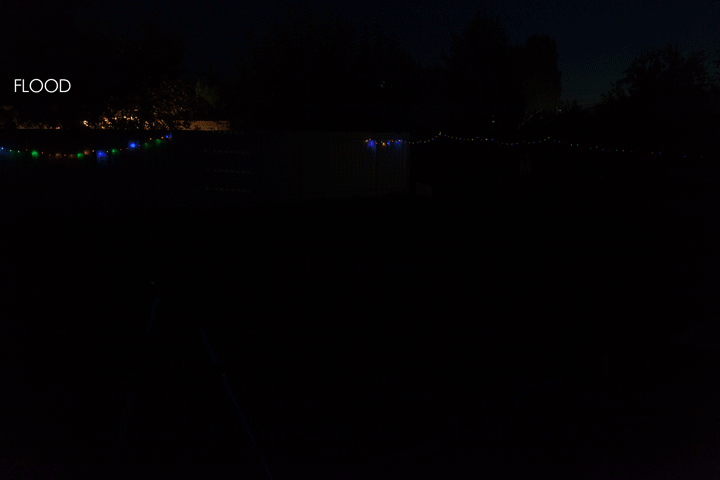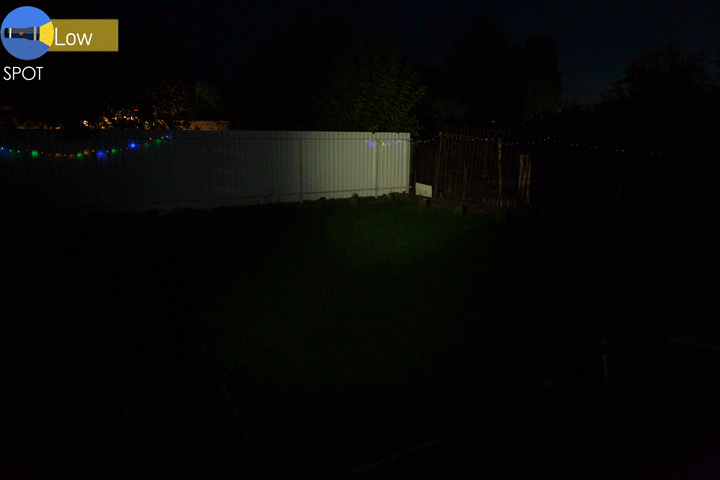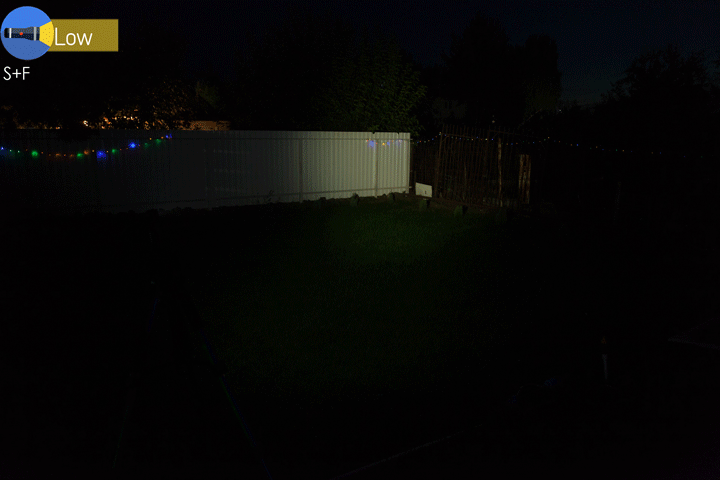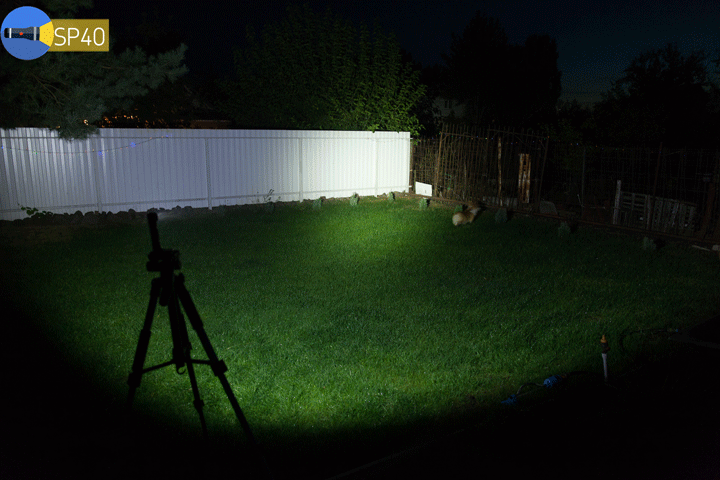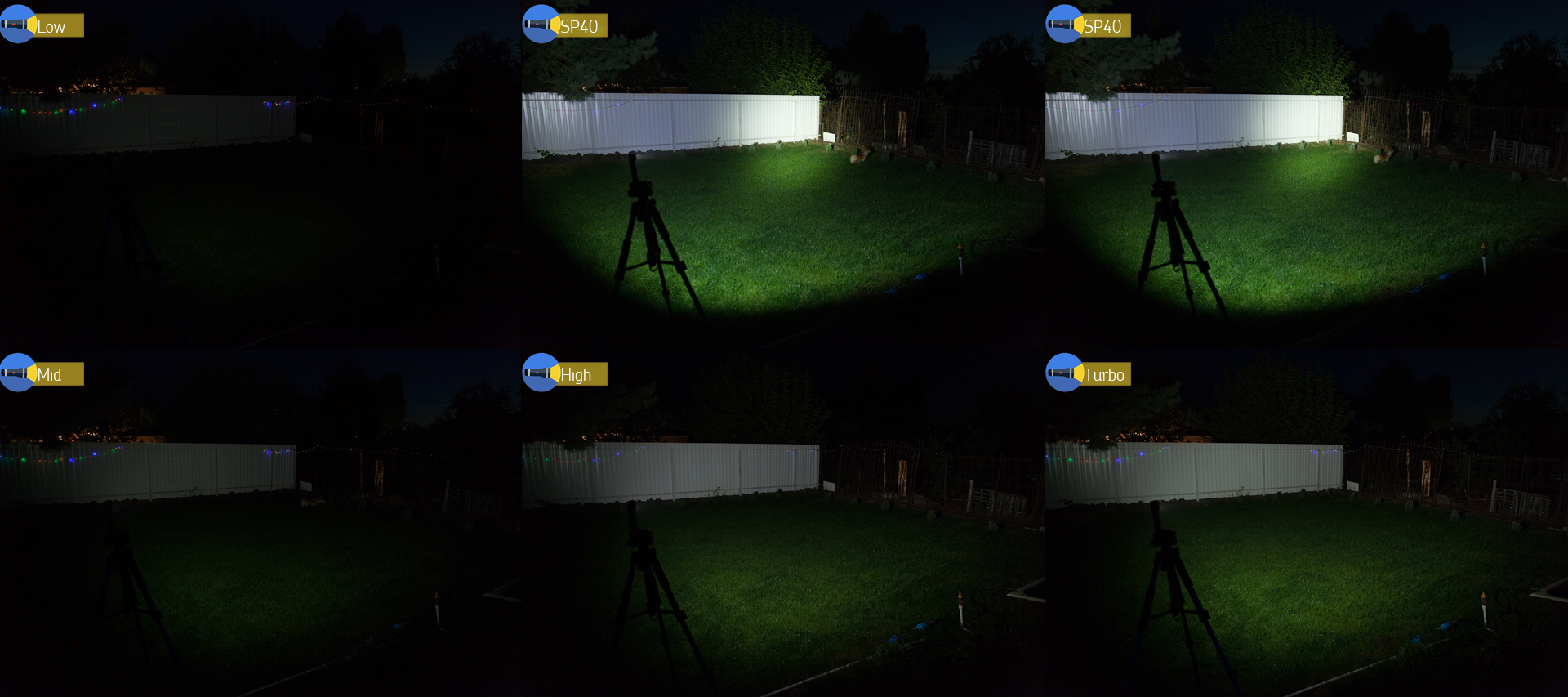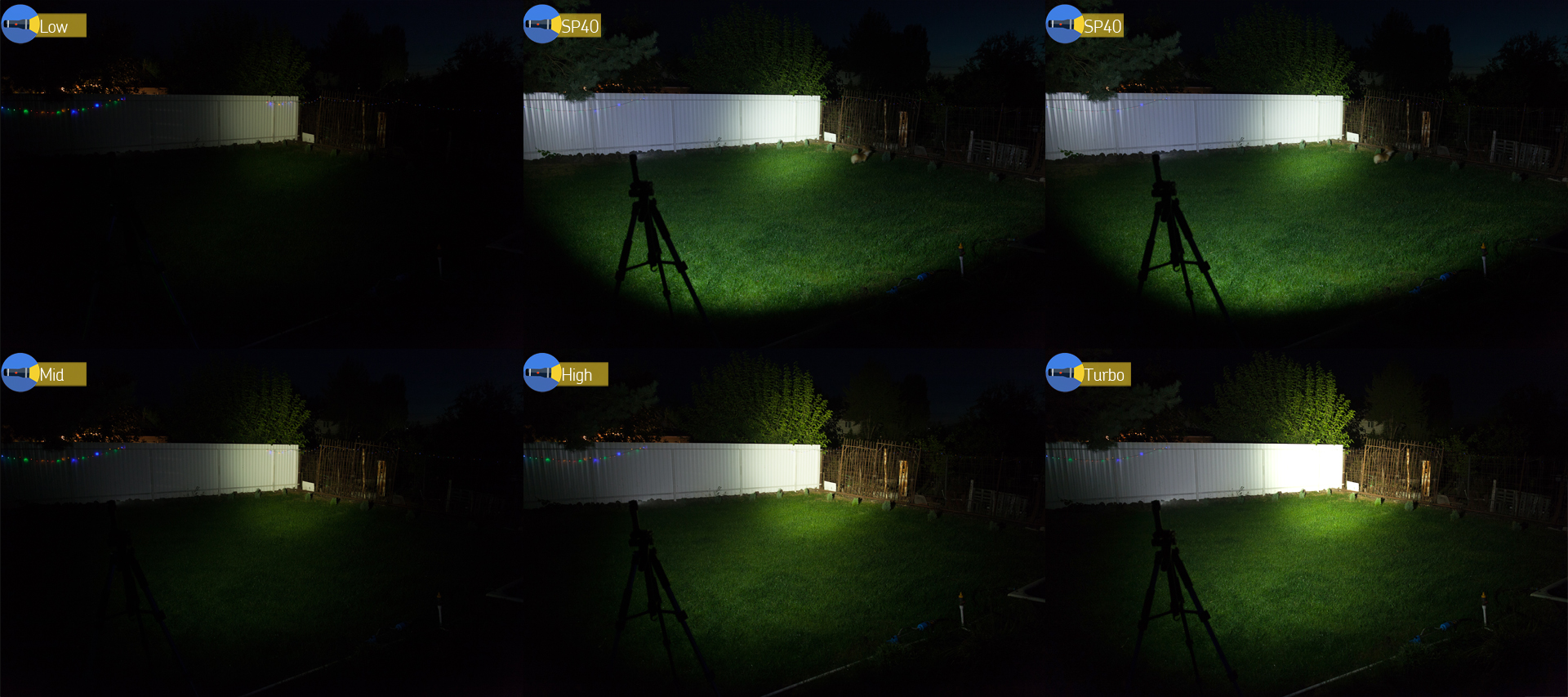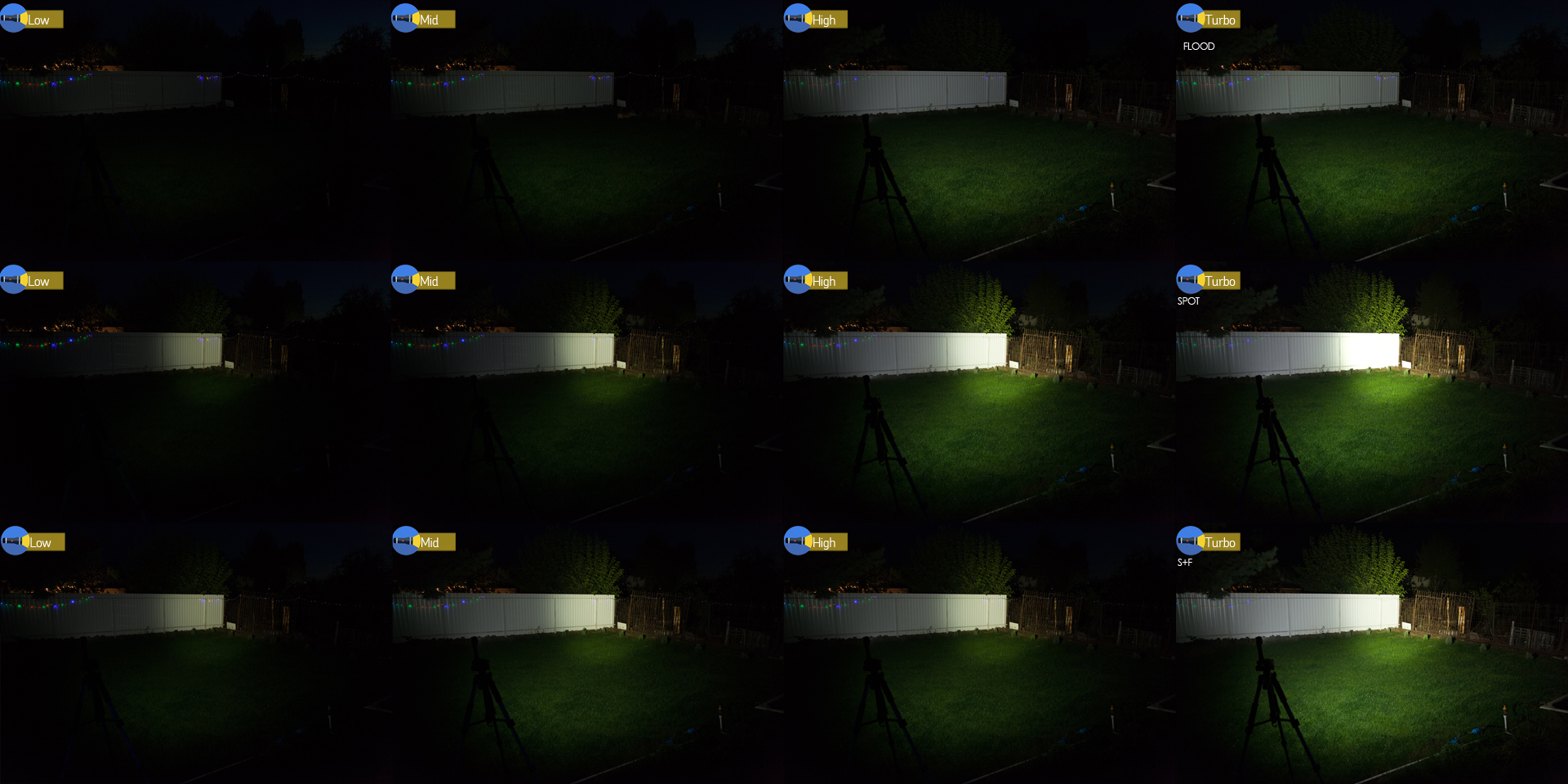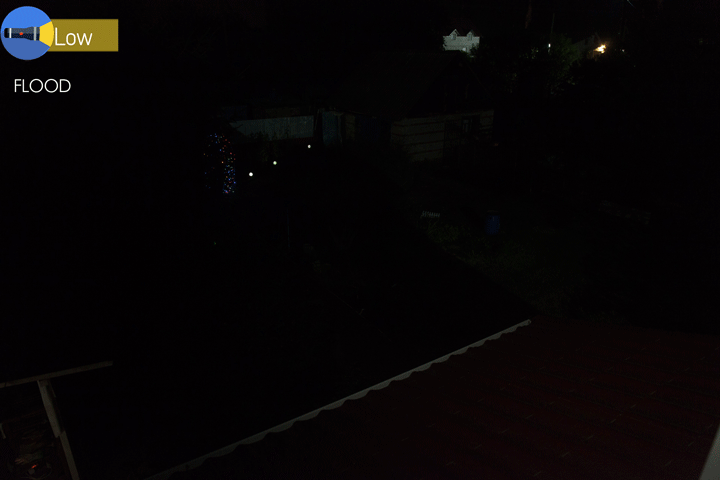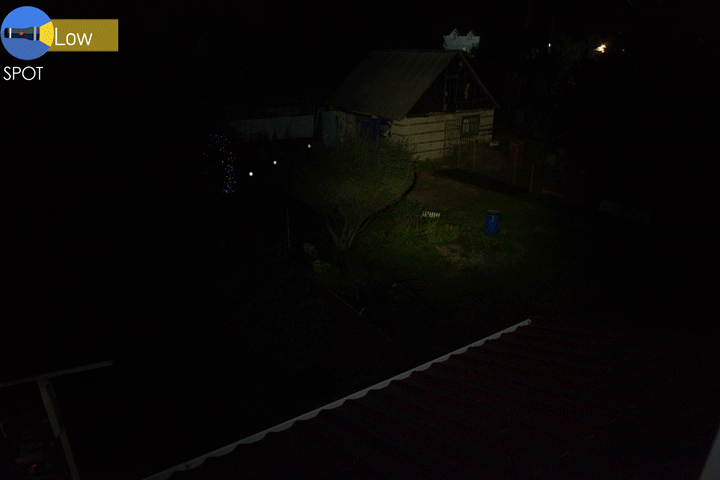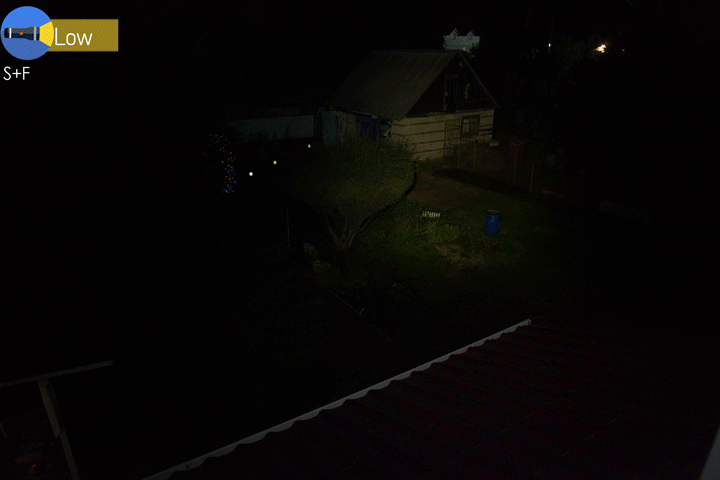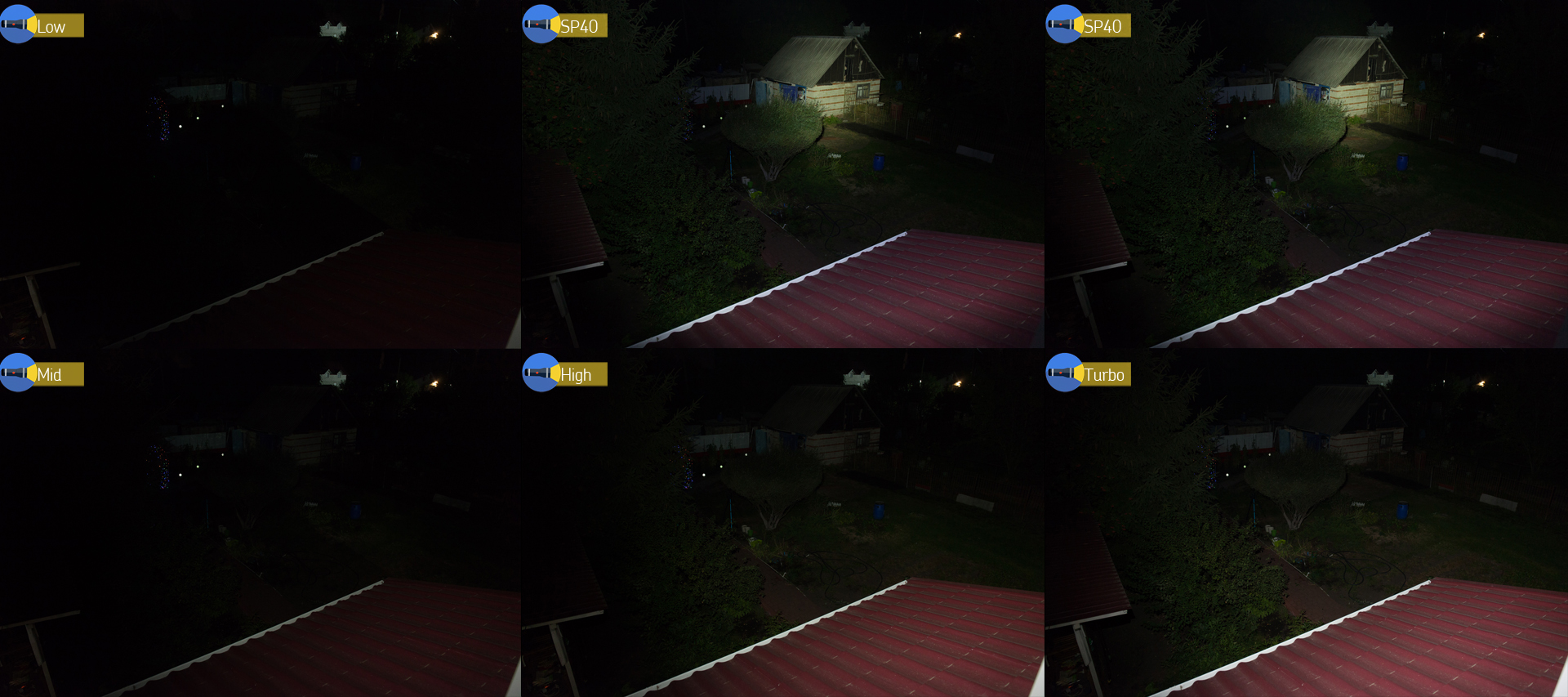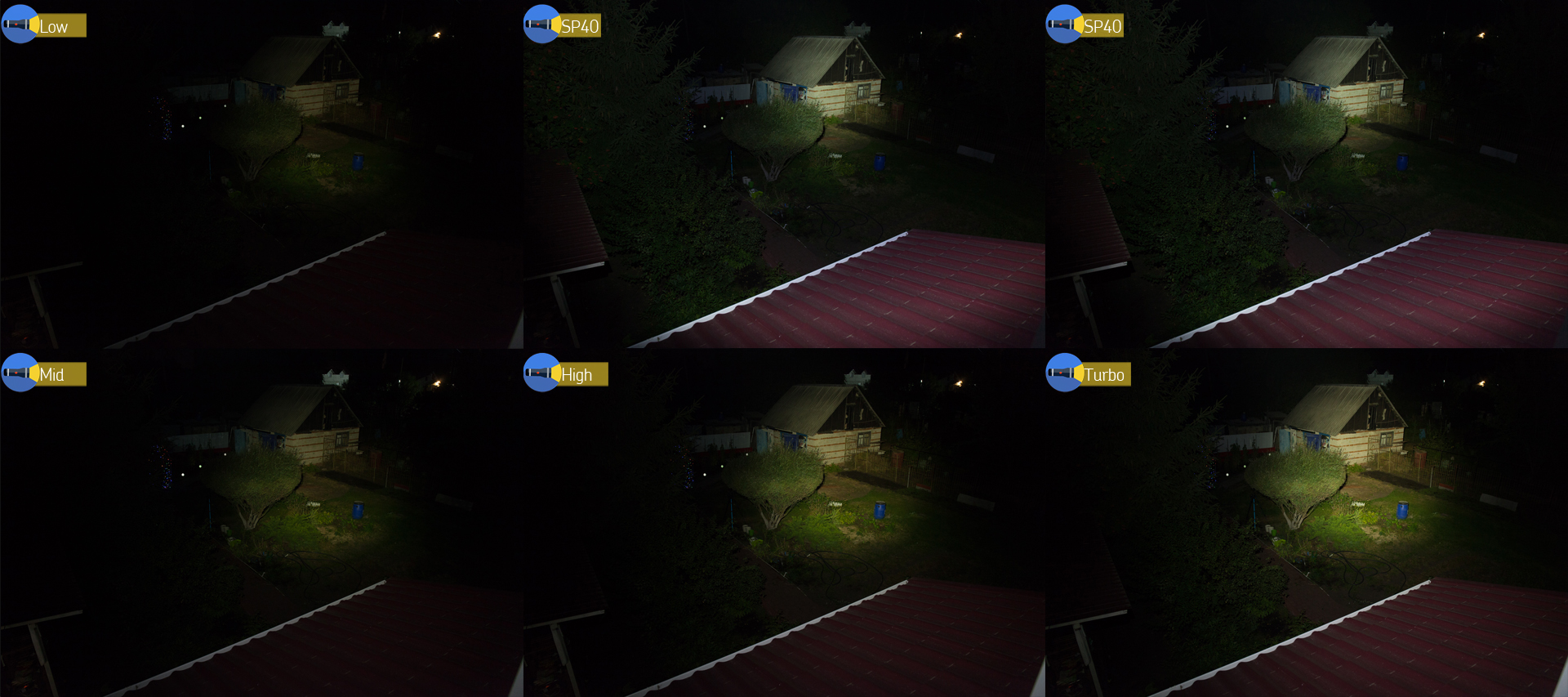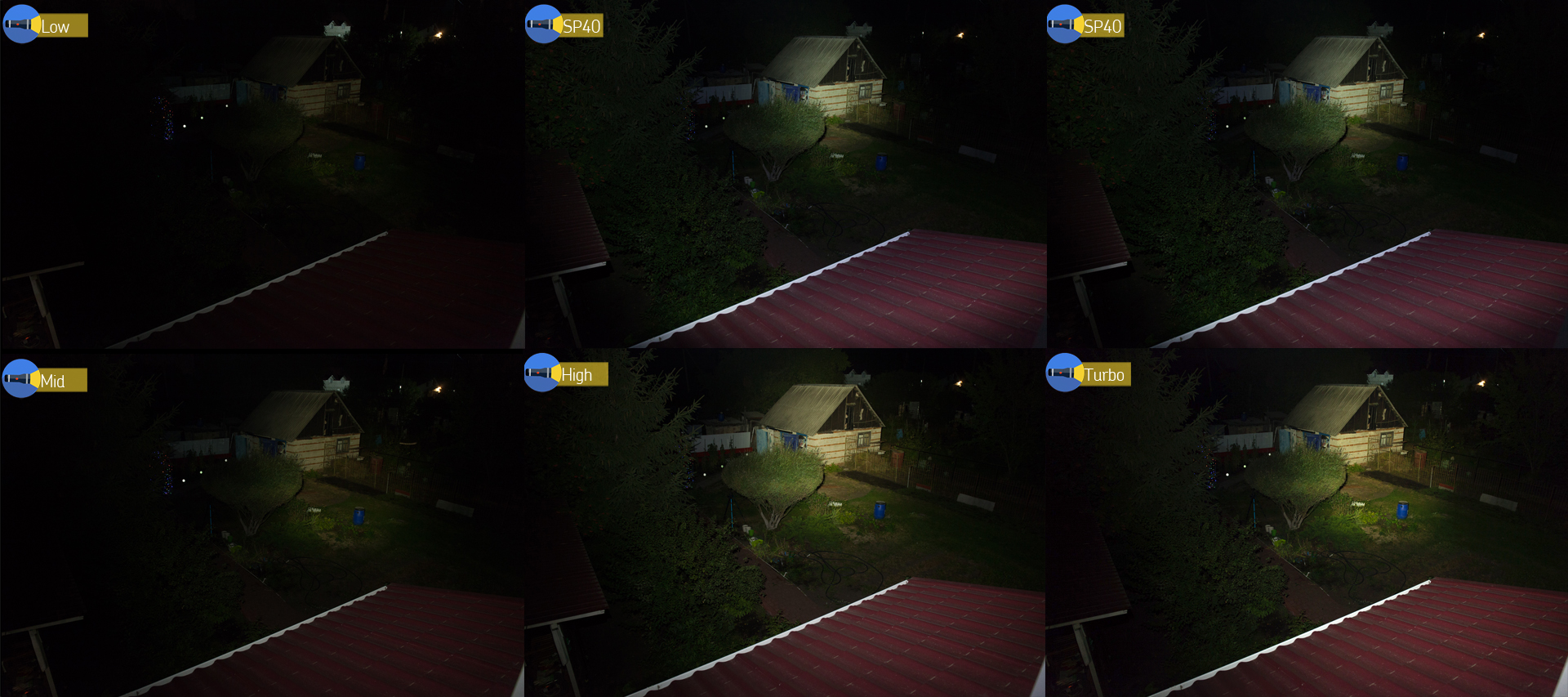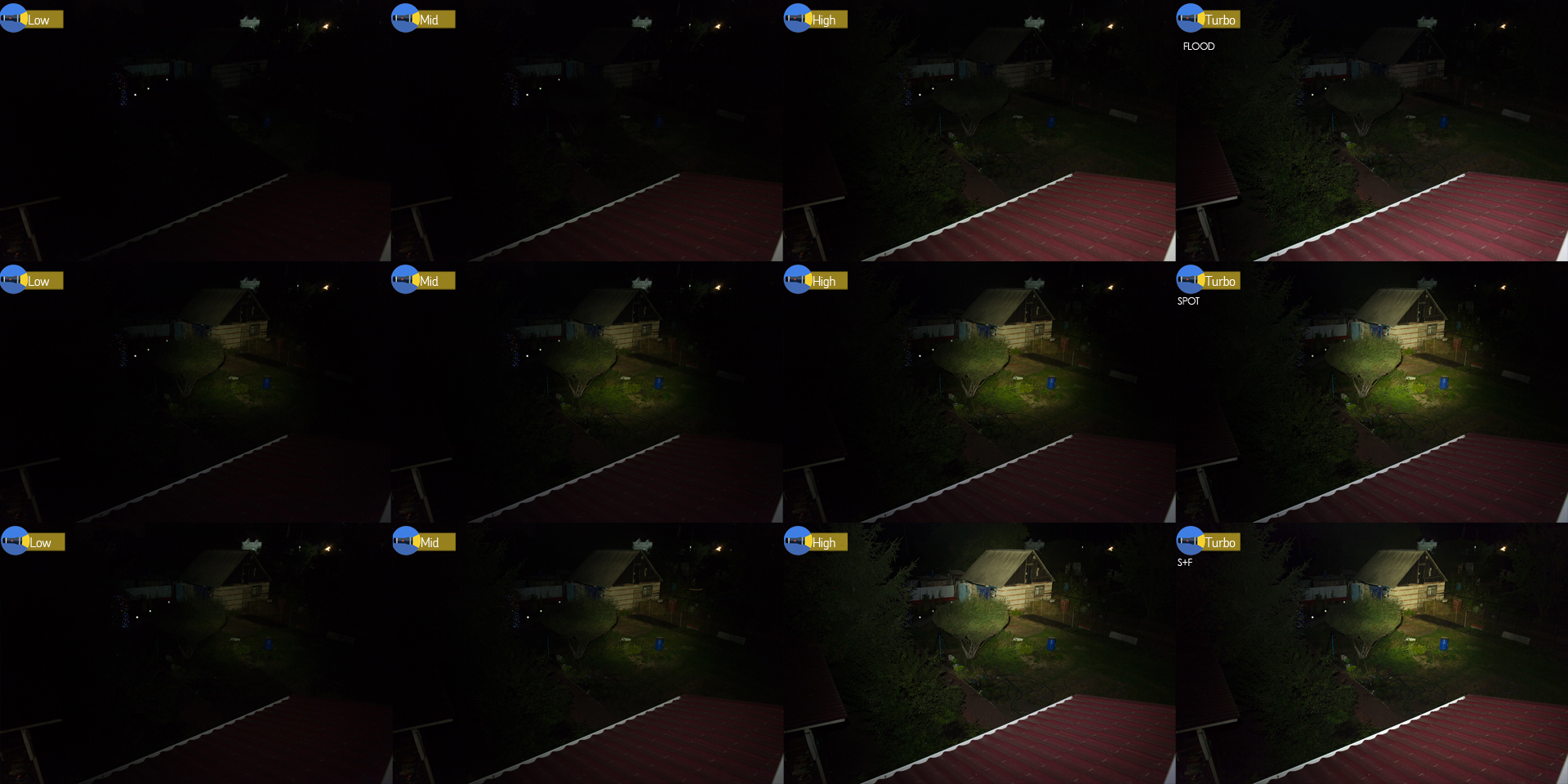 As for the throw Wurkkos HD20 successfully covers half a hundred meters, may be even 75m with good detailed light. Since a long throw headlamp is generally nonsense (why - I tell in my FAQ "How to choose flashlight), then such a throw for a headlamp is a wonderful result.
In this regard, wurkkos HD20 \ Sofirn HD20 is clearly superior to sofirn SP40, which has to blur the focus on the side light.
HD20 has separate LED and specific TIR lense for good throw.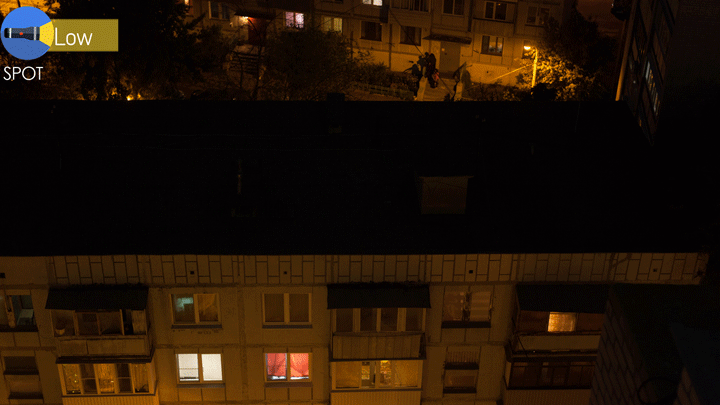 There is a LOT of alive videos in all the modes in my utube review of Wurrkkos HD20
OVERALL IMPRESSIONS
UPD Manufacturer wrote that kit includes 4800mah battery, not 4000mah as i got in review example.
In my opinion, this is quite successful attempt to make a good affordable and bright headlamp with split light and 21700 battery. But…it is definetely not perfect one, there are 2 CONs that you should take into account.
a) This headlamp is not compact at all. At all! And I don't see any way that would allow to combine bright split light, built-in charging and 21700 powered L-shaped bodynand compactness. If you want something shorter - remove some of the variables and get a completely different lantern.
Since I started writing this review of Wurkkos HD20, I periodically used this headlamp. And I dont feel that the difference in size and weight is too serious. Yes, if you carry Sofirn Hd20 on your head all night long, sooner or later you`ll feel excess weight. But if you plan to use it for some hours, then I do not see a problem. And, guys, 70kg man and 100kg man will also feel it differently.
Generally, this is not a problem, but a derivative of the general construction and the advantages of this are obvious, but the disadvantage is subjective. Though, of course, for some people, even this pair will be enough reason to say NO.
b) fairly budgetary and mediocre stabilization. I don't like this. I would, of course, want this headlamp to shine not so long, but without a drop in brightness. However, this is not so serious for two reasons:
1) Stepdown in most used modes (MID for far and near) will be very smooth and the eye will simply adapt to it, visually the brightness will be the same and the flashlight in these modes will work for an exceptionally long time, especially with a 4800mah battery.
2) A spare battery costs a penny and takes almost no space. If you have one with you, I would generally forget about this.
The Sofirn SP40 performs the same, and that didn't stop this headlamp from becoming the best budget model. A lot of people use the SP40 and don't complain at all.
Again, i dont like it. But that is what we have. Headlamp is budget and here it peforms exactly like budget one.
Sooo…that`s All!
And then a long list of advantages begins.
The Wurkkos HD20 has really long runtime , thanks to 21700 battery.
Battery included in set has actually 1\3 more capacity than the one from set of Sofirn SP40. And if you buy a cheap Liitokala 21700 4800mah, then the rutime will be a way longer than what you get from any 18650 headlamp (except for models with portable separate 2x18650 battery pack). And these are really expensive headlamps, if we are talking about noarmal brands, and not about sh*t fires zoomies.
Here, by the way, disadvantage of such stabilization turns into an advantage - the brightness slowly steps down , but the headlamp shines longer.
The L-shape allows this bright headlamp to be used as a hand-held flashlight with a great deal of versatility and comfort. And thanks to the clip, you can use it as a walk around or camping light by attaching a flashlight to your chest pocket or backpack strap, thereby relieving your head.
Wurkkos HD20 has split light. This is far from a unique solution for headlamps in general, but I dont remember seing that in the L-shaped format. All such solutions were in the classic T-shaped case. And the diffused dipped beam there was just a pleasant addition, limited both in maximum brightness and in the number of available modes. Not to mention the ability to fully combine both types of light. The only exception I know of is Panda from Bright Beam.
Right there you get both types of light with the possibility of combining them for any situations.
This is actually a* bright headlamp*. There are brighter models we know. The question is that these models (from Klarus and Olight, for example) are almost twice as expensive, while the usual compact dimensions reduce the turbo to a rather short , in comparison with the Wurkkos HD20.
Good color temperature. 5000K, and even in *HiCRI *for low beam. Any of the major brands except Acebeam in such a situation gave you a standard cold light to raise the brightness in the specification.
This is a headlamp with a magnet. An extremely convenient solution for the same garage. Yeah, dont carry cards in pocket with HD20.
The Wurkkos HD20 has perhaps* the fastest built-in charger* ever seen on a headlamp. 2A this is really very good. And it also* works in power bank mode*, in a situation of emergency you can charge your phone.
Flexible and convenient UI. Anduril will be more flexible, but for an ordinary user, such an variety of settings will be rather a disadvantage. Wrong extra click can lead into the jungle of settings and cause only swearing.
Price. All these wonderful features would not be so pleasant if the cost of the flashlight was at the level of Fenix ??\ Olight. But it is way less.
that is all.
With full stabilization Wurkkos HD20 could be reall? close to perfect (if size and weight are good for you). With the one it has now it is just good budget headlamp with combination of features that no other model has.
Really good for regular user, perhap OK for experienced one, if you can live with absence of full stabilization .
That is what i feel about this model now.
Let`s discuss, guys.