You can buy Lumintop BLF FW3A at
➤ AMAZON
➤ ALIEXPRESS
➤ BANGGOOD
for years i`ve been buying batteries at Nkon.nl. sincerely recommend this store.
2019_06_upd
Neal added SST20 4000K 90CRI and FW3C copper body to store as options
the same code RUFW3A
What is FW3A? For those who still do not know - this is an extremely compact 1x18650 flashlight. F is of "Fritz15", a guy from TLF, who stands beside this flashlight.
specs
Emitter: Three LEDs on a copper DTP MCPCB e.g.
Cree XP-L HI 3D(NW 5000K) and Cree XP-L HI 7A(WW 3300K) LED
Cree XP-L HI 1A(CW 6500K)
Optic: Standard TIR Carclo 10511 (matte)
Lens: Glass with anti-reflective coating
Flux: ~2800 lm (XP-L Hi)
Intensity: ~12 500 cd ANSI throw ~223 m (XP-L Hi)
Firmware: The FW3A uses free software called Anduril,
distributed under the terms of the GPL v3. Code is available from
http://tiny.cc/TKAnduril
User interfaces: [1] By default the FW3A is set to use SMOOTH RAMPING.
Instant access to TURBO mode is also provided.
[2] A more conventional STEPPED RAMPING UI is available if you
like discrete modes level. You can choose how many steps you want.
[3] MOMENTARY mode is useful for signaling purposes or rapidly/briefly
lighting up targets. To exit this mode, physically disconnect power
[4] MUGGLE mode uses a reduced output.
[5] It has an electronic LOCKOUT for safety, but acts also as momentary
low light.Other functions: Battery check, sunset, beacon,
tactical strobe, party strobe, bike flasher, candlelight, lightning storm
Battery: One flat-top or button-top 18650 cell. An unprotected cell is recommended.
Max. length 66 mm. Cell is not included.
Driver: FET+7+1 driver. Low parasitic drain while OFF
Body: Aluminum with hard-coat anodizing
Switch: Electronic tail switch
Ingress rating: Equivalent to IPX7
Weight: Approximately 53 g without cells
Size: 25.5 mm O head x 92.5 mm length._
I borrowed that data below from this nice (as usuallu) review of the Maukka. The review is extremely detailed, but I still tried to highlight something of the overlooked, in particular, some runtime charts and give idea of performance by offering you lots of photos in lots of modes.

PACKAGE AND APPEARANCE
Lumintop again, as for some other BLF flashlights, produced this one. So package is kept in Lumintop modest style. Nevertheless, package is accurate and doesnt leave impression of something cheap, no feeling of noname basement factory product.
So, the flashlight is packed in a beige cardboard box, which is still wearing a "cover".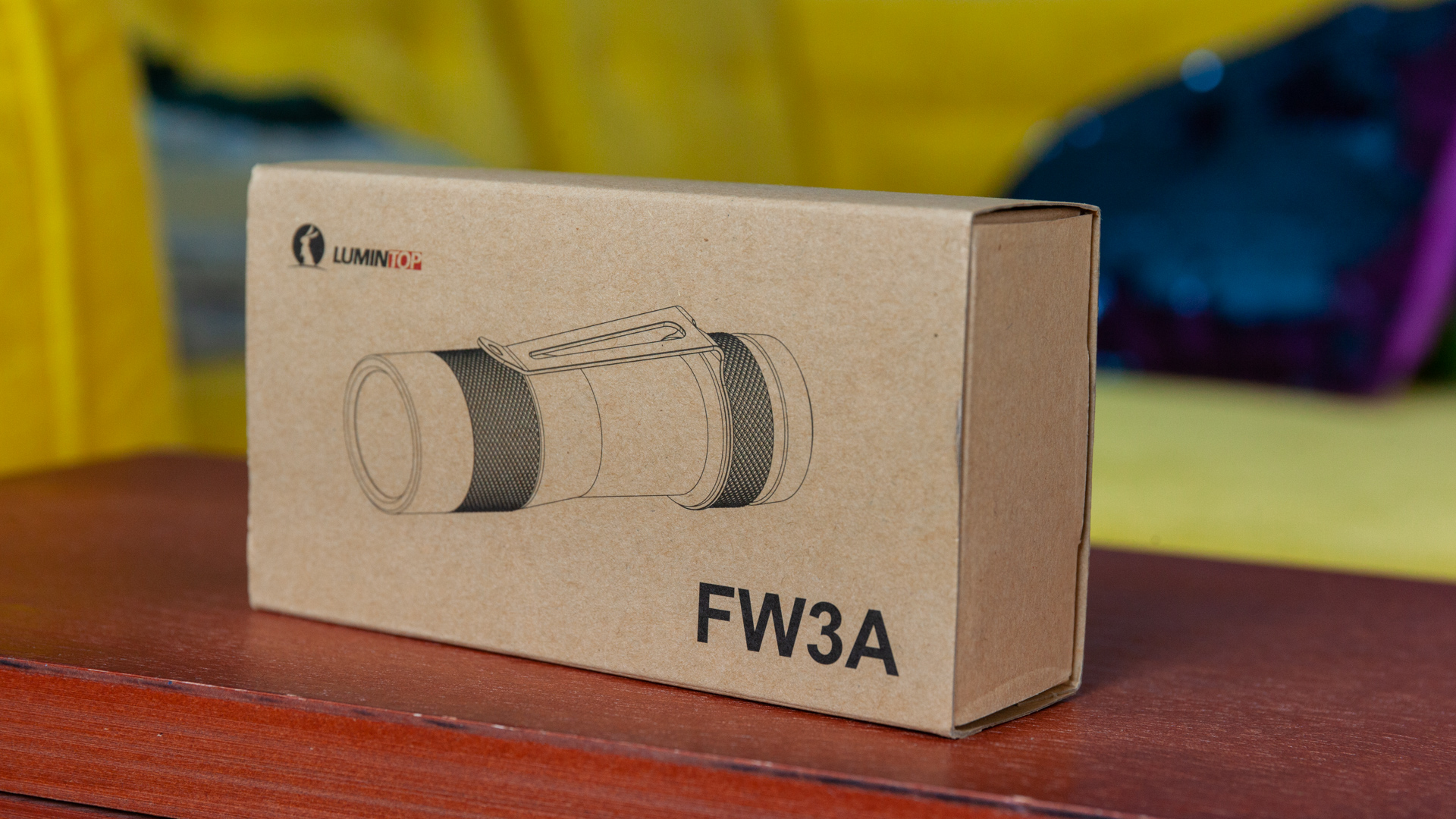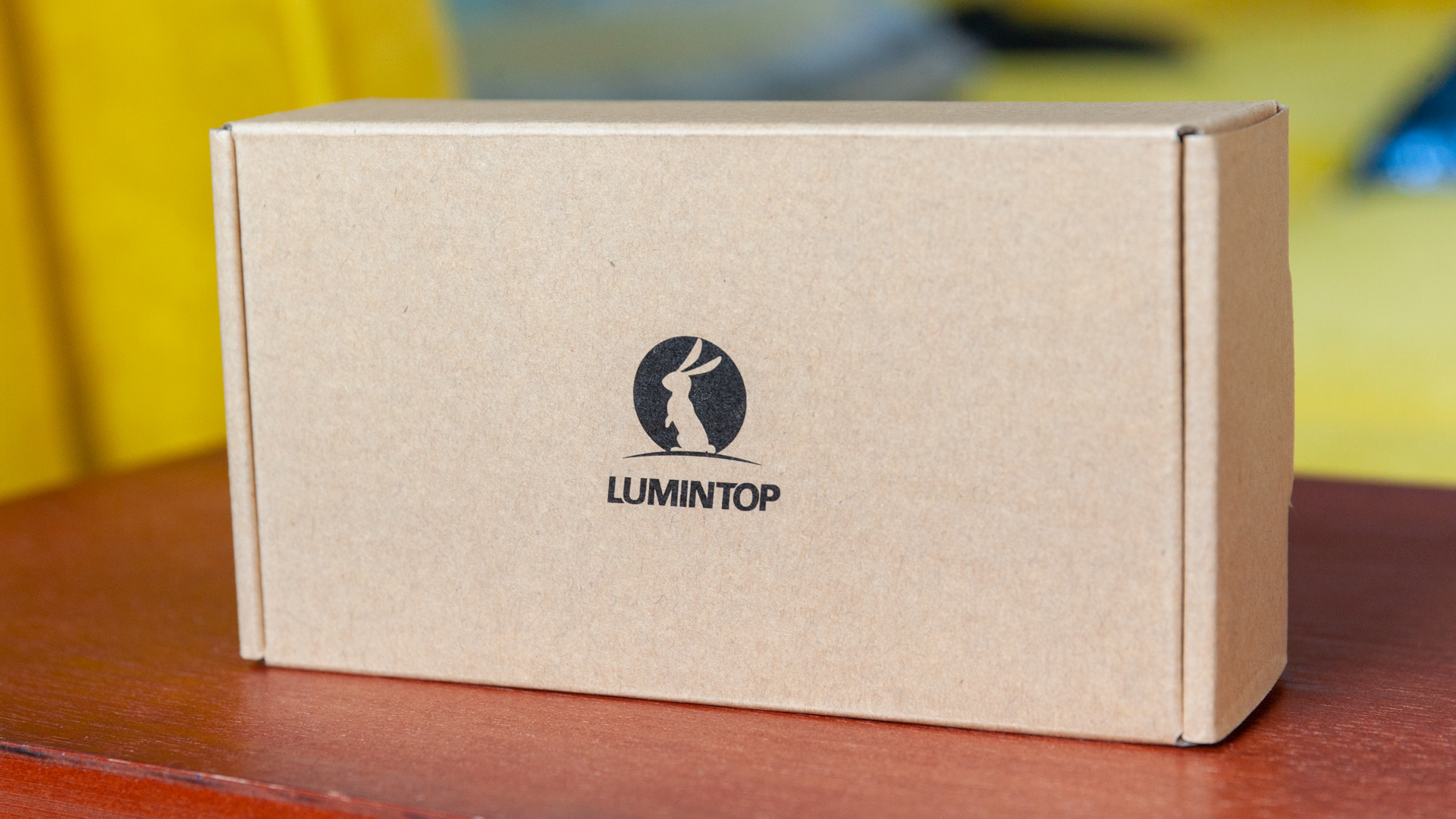 Inside there is a complete set in white foam rubber: the flashlight itself, large sheet of manual, o-rings. Optionally, you can order another 30Q battery.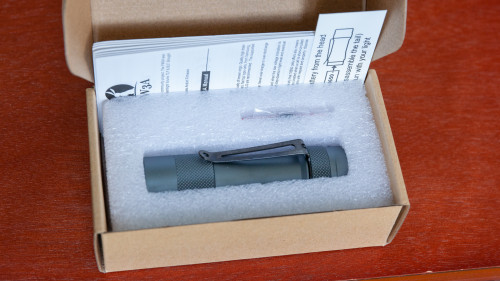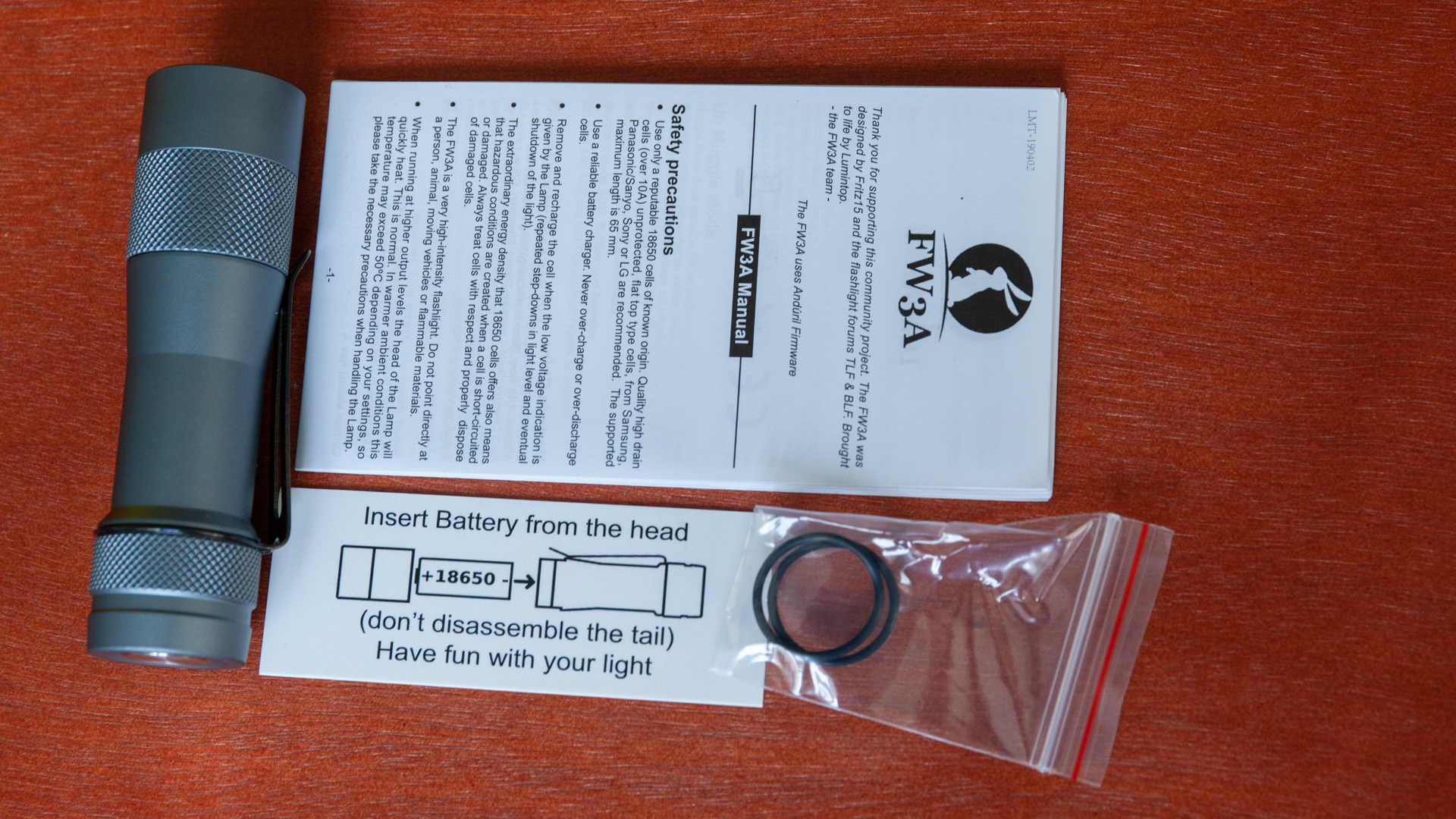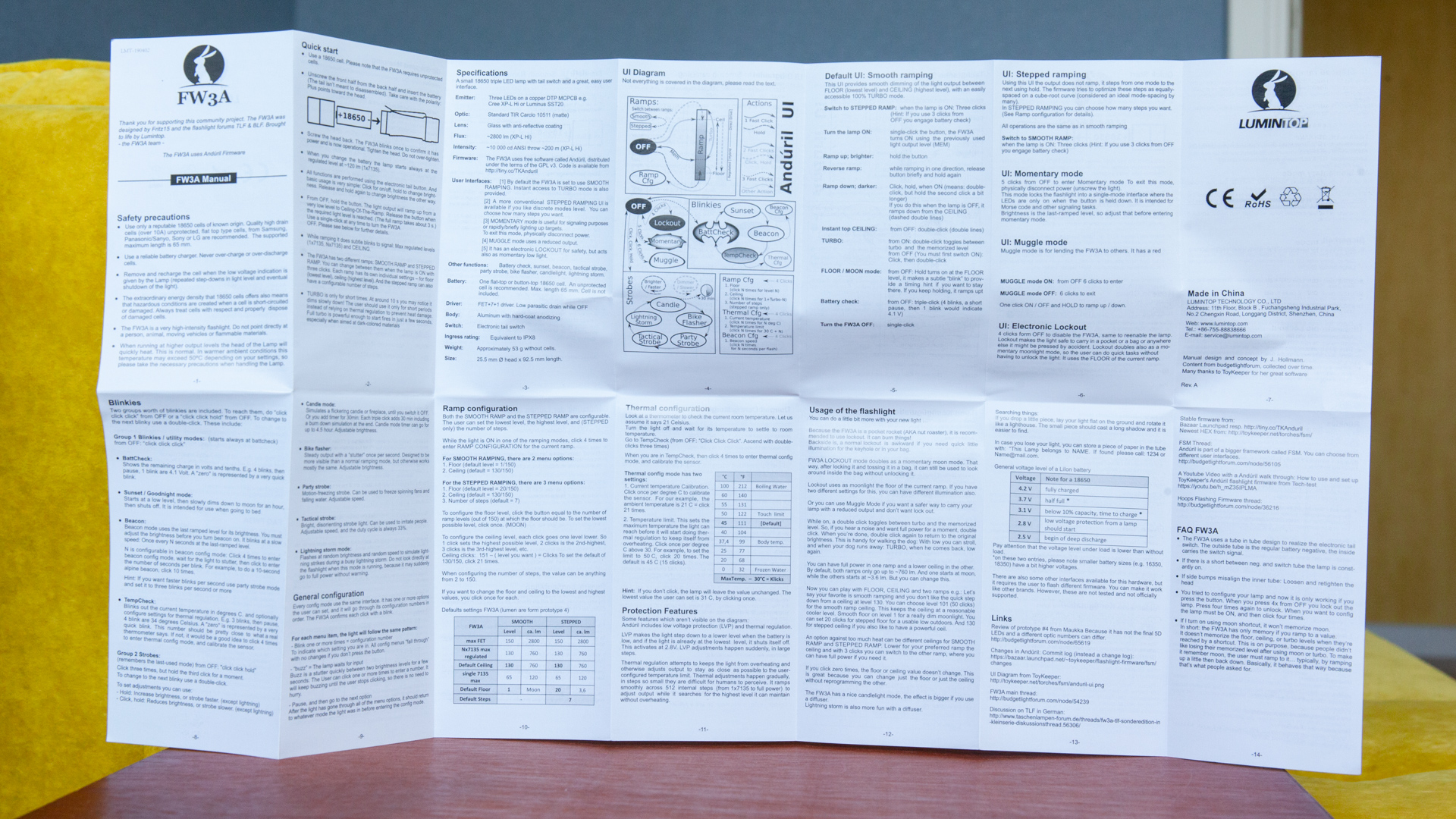 The appearance of a flashlight matches the package. It is quite modest, I would say austere. But at the same time, looking at the flashlight, you immediately understand that this is not some kind of noname odd thing. For me, this appearance leaves a clear feeling of limited forum release. So , i believe that process of design was guided mainly by the functionality, and the appearance does not play such an important role.
But, of course, the FW3A cannot be called an ugly flashlight. It is not beautiful, but not ugly. I think you understand the difference.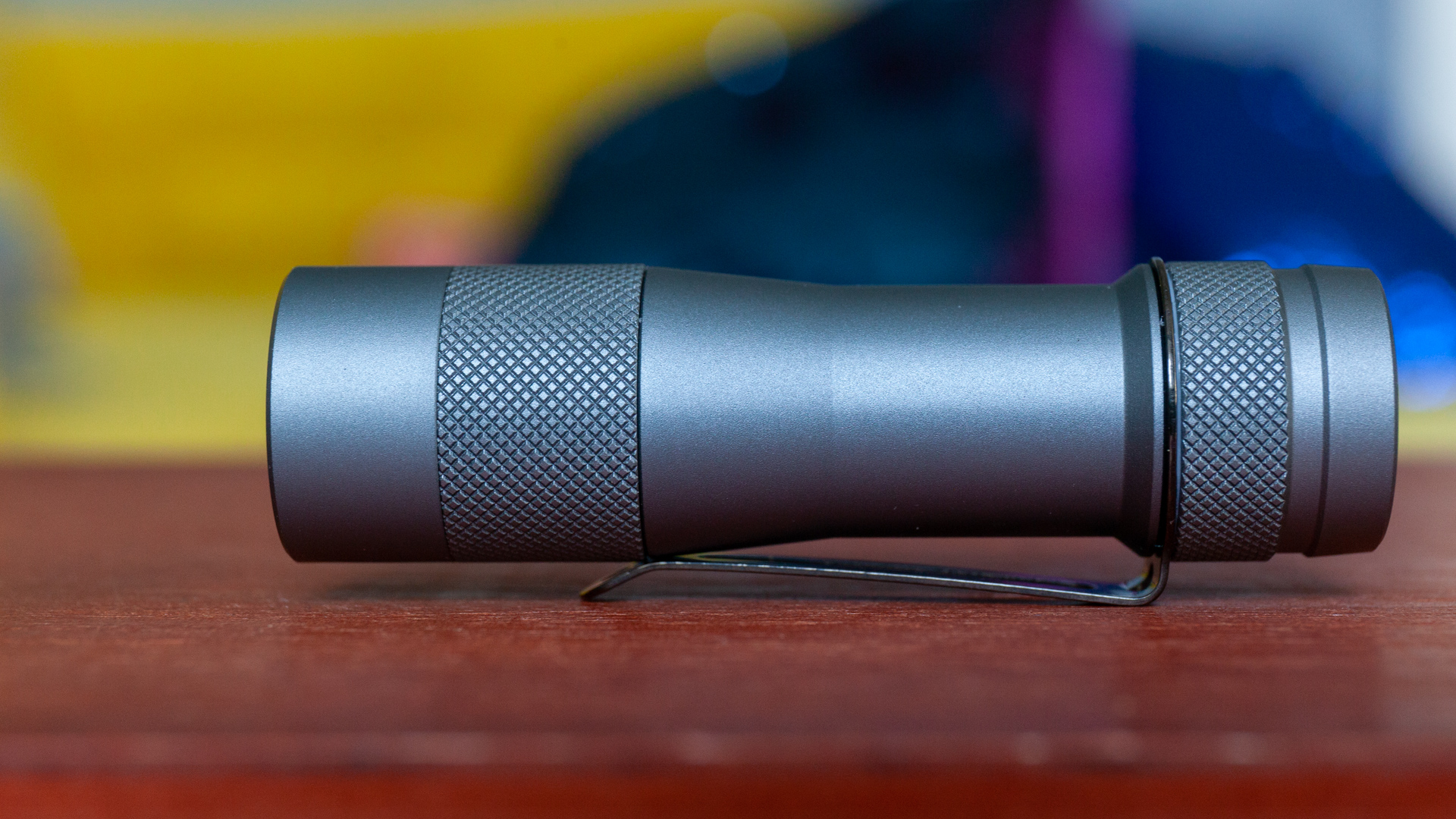 Here it is, from all sides.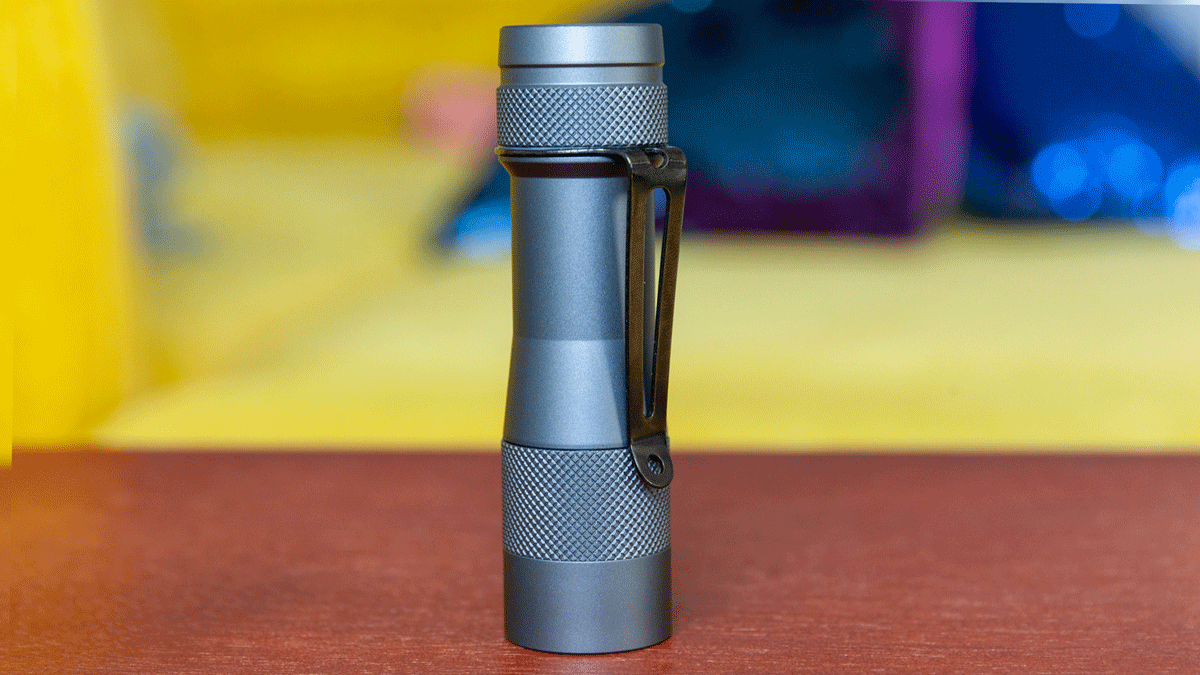 Perhaps the most important characteristic of the exterior of a flashlight is its size. It would be very appropriate to compare it with DQG 18650 tiny, but alas … Anyway, the flashlight is extremely compact. For almost 5 years, to this point, my pocket flashlight has been XTAR WK 31, 14500 powered - really not impressive by modern standards of brightness. So, the FW3A, being a 18650 flashlight, is entirely comparable in size with it! For complete clarity, here's a comparison with well-known all standards.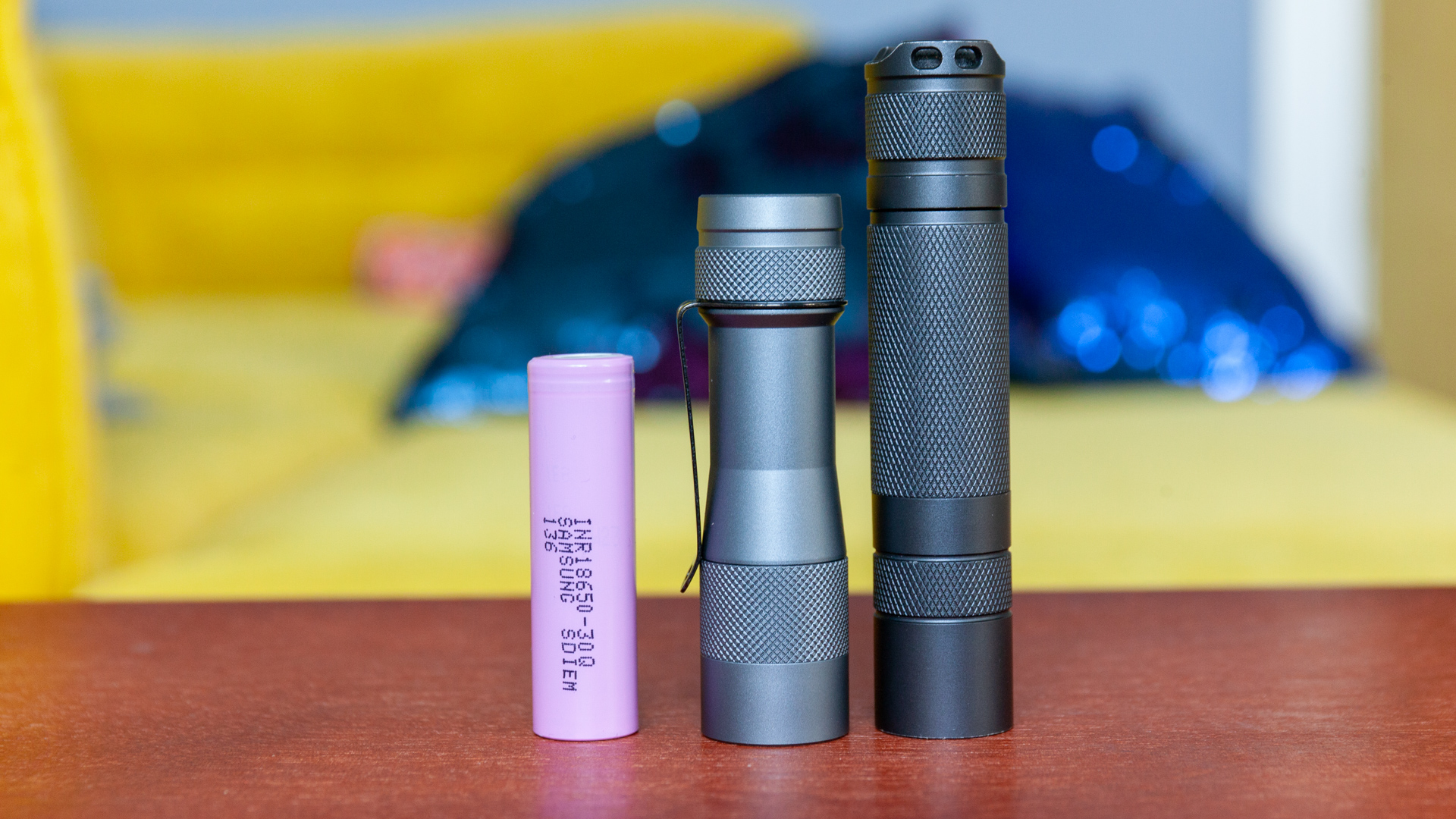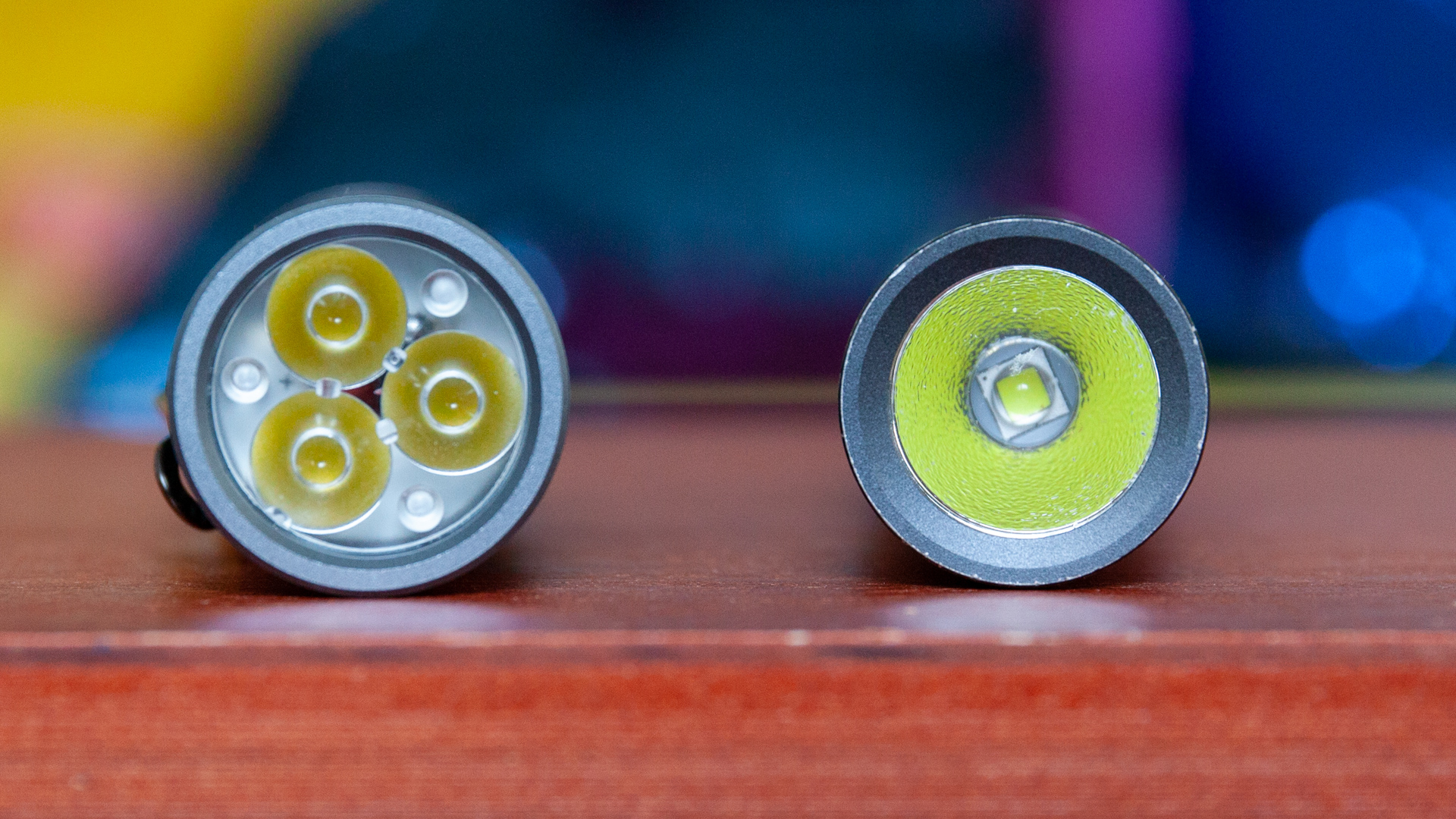 I think that if someone did not think about it before, now he will understand what this means, in the matter of the stated brightness. I mean what this ration brightness\size leads to…
Well, now more detailed.
The flashlight is controlled by the tail button, of course not the usual simple one, like in Convoy. The round mid sized metal button lies in a small recess, it does not bulge out. It is quite convenient, with a perceptible click.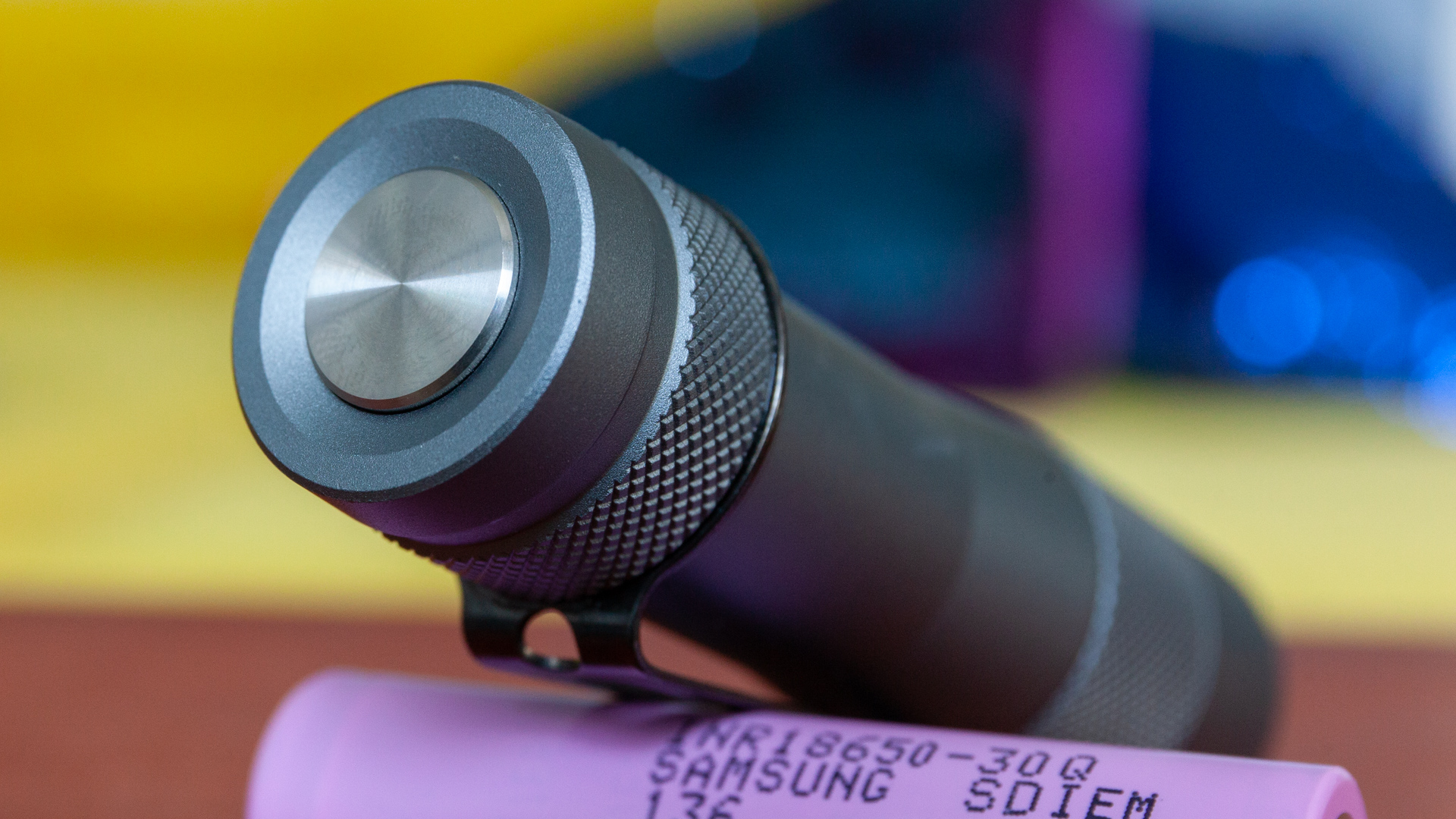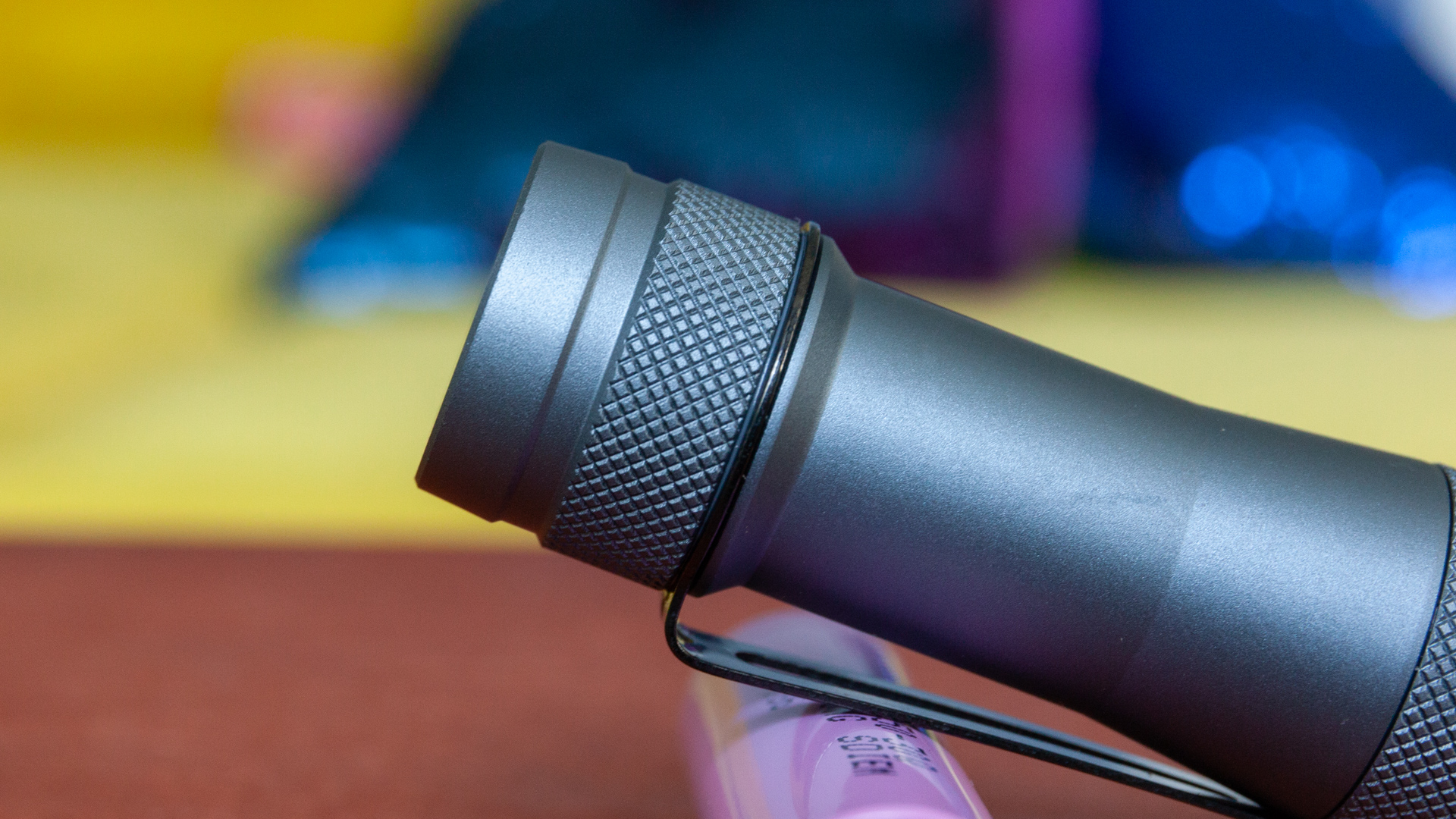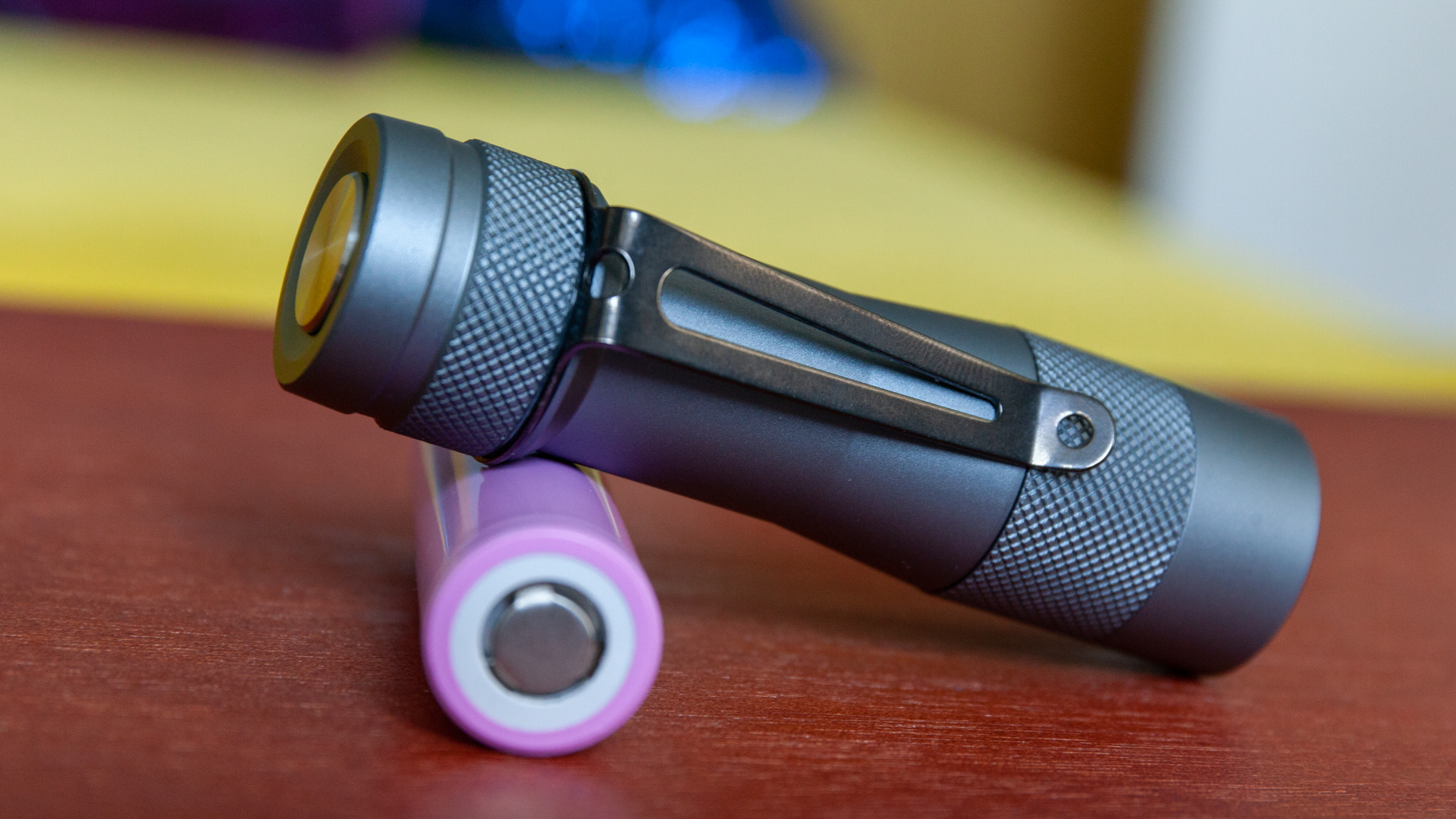 It is really easy to disassemble it.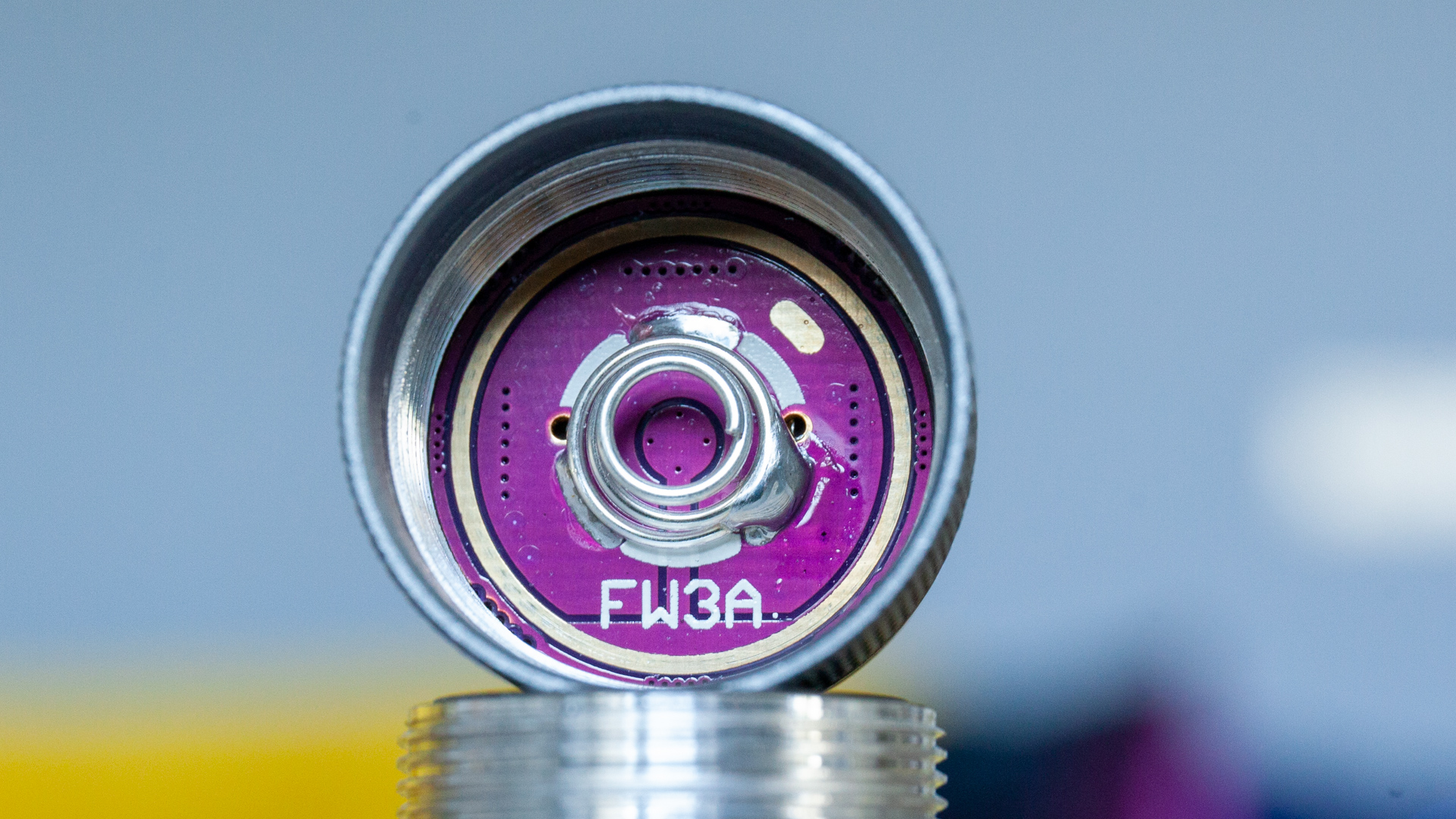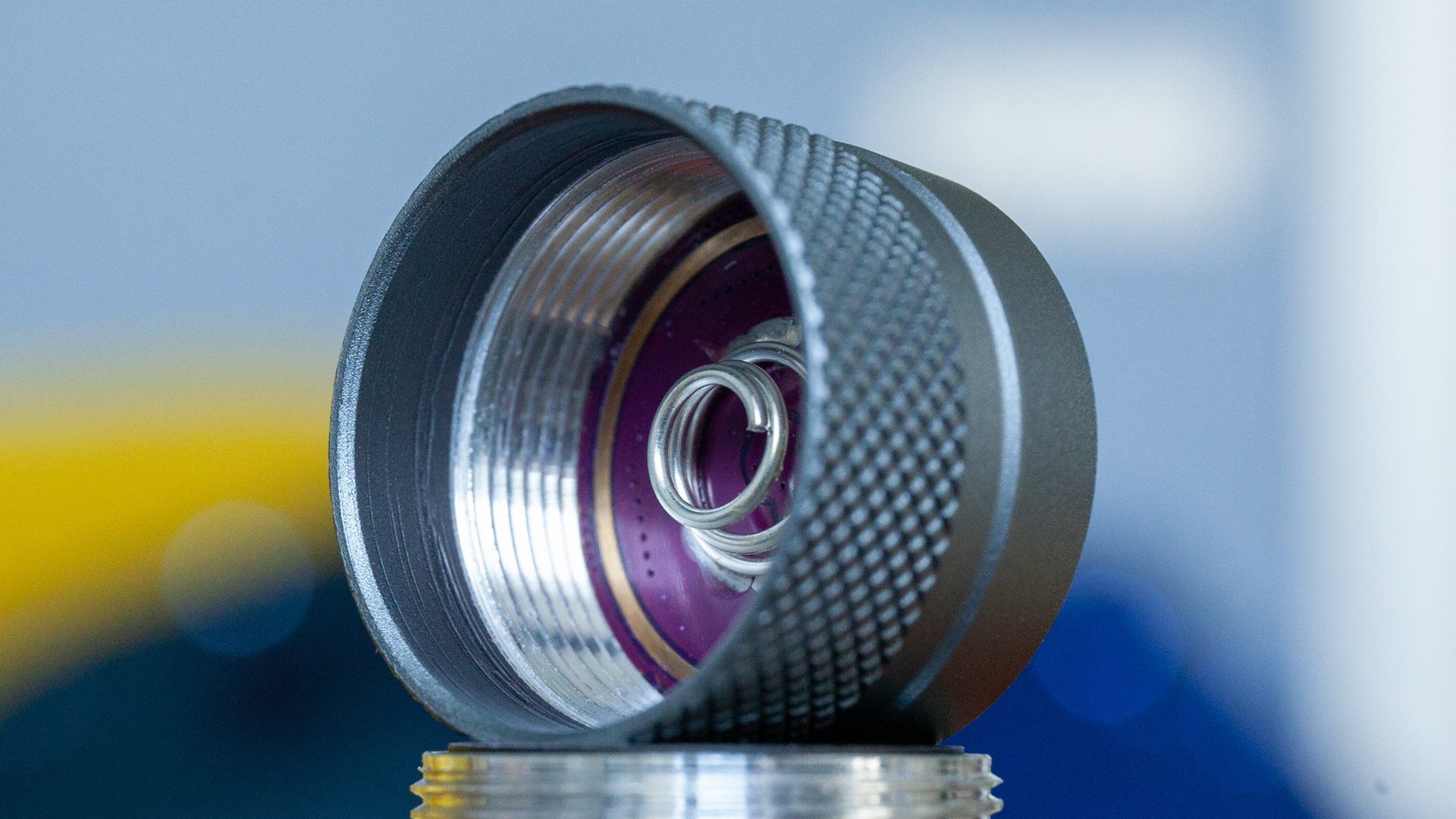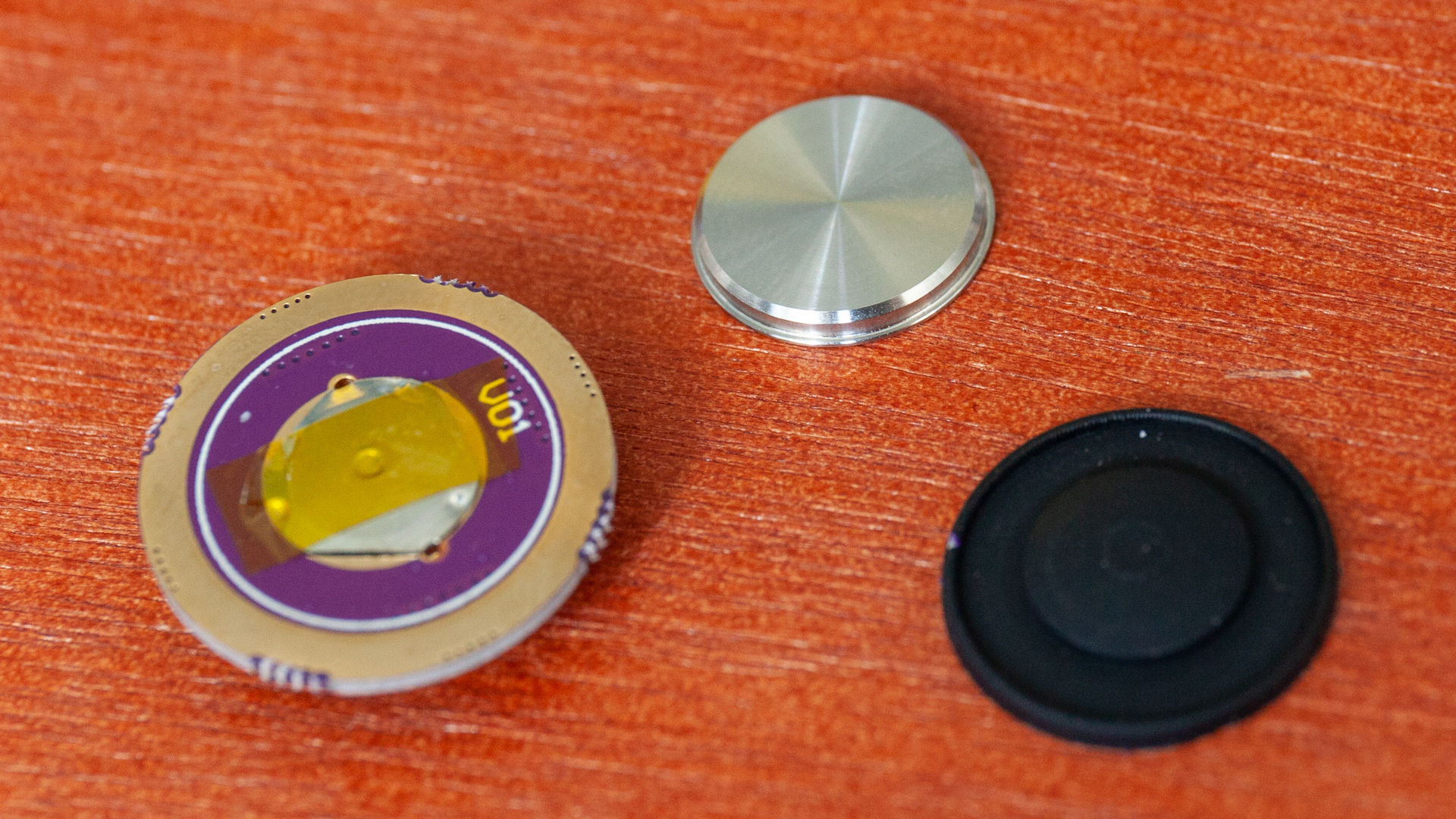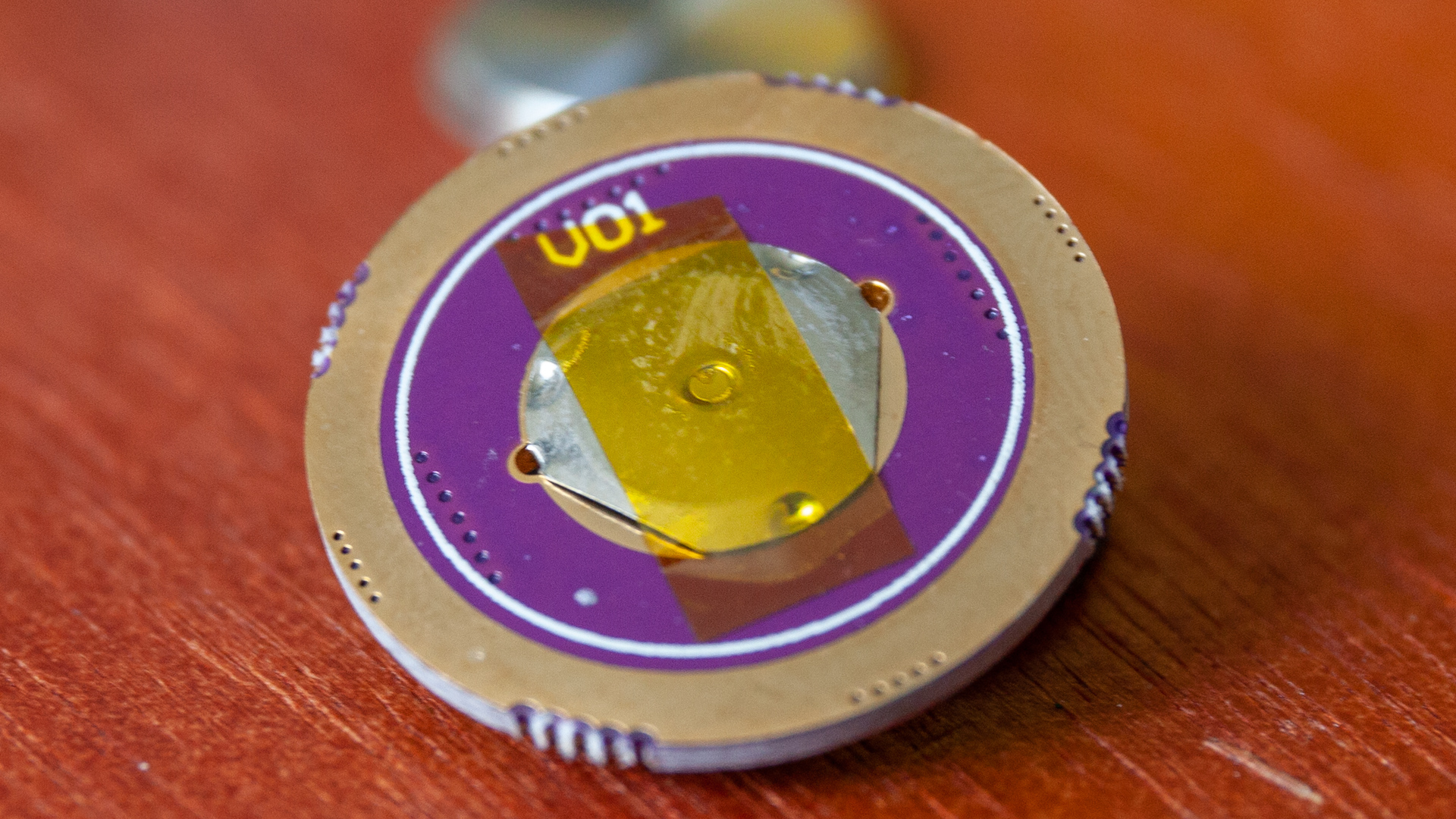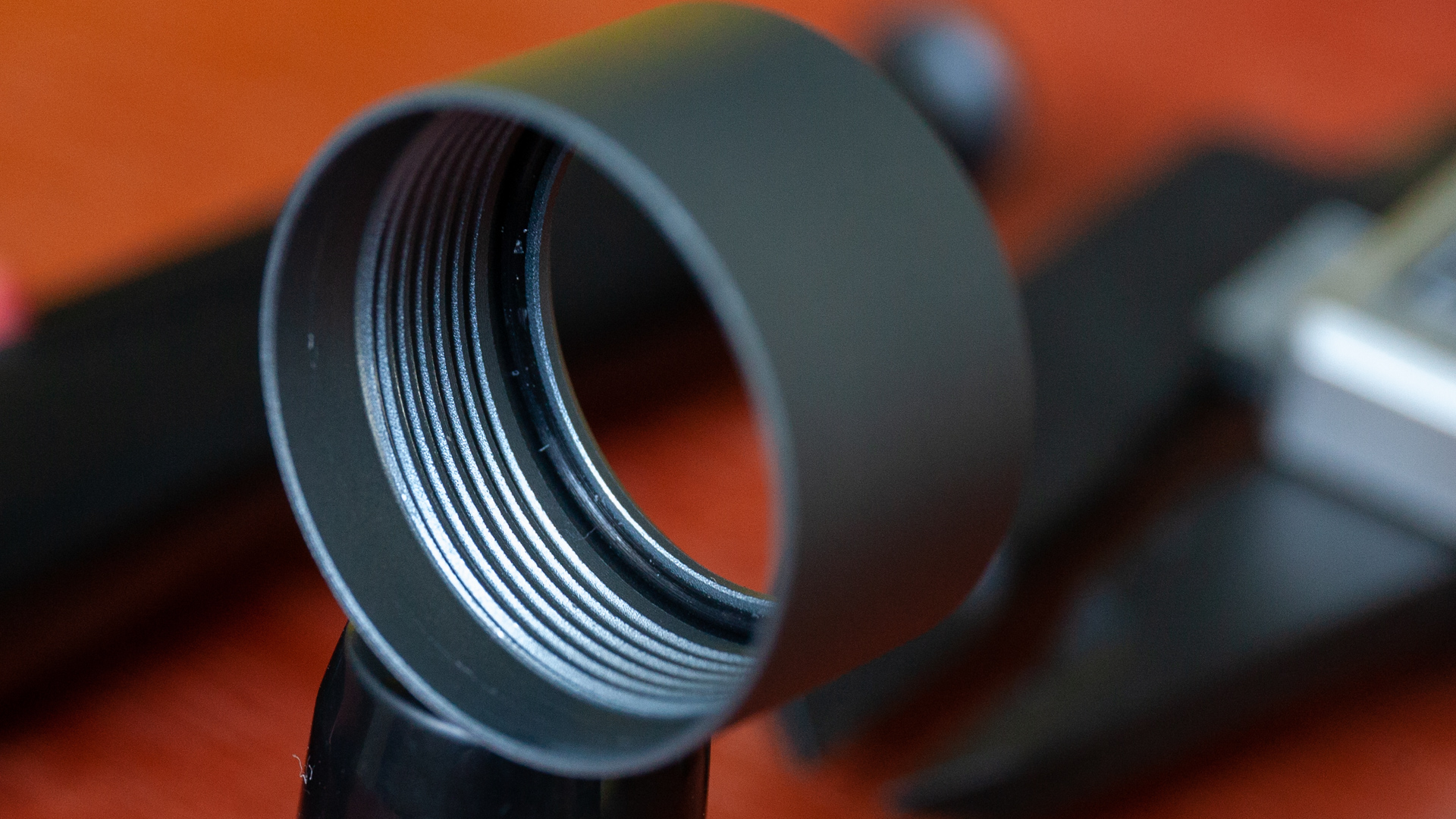 Technically, you can also remove the clip. But! Here is an important point. It is recommended (there is even a special paper with a reminder) not to twist the tailcap, but to unscrew the head. All for maximum contact. Although, it is possible to twist the taicap relatively easily, due to tenacious knurling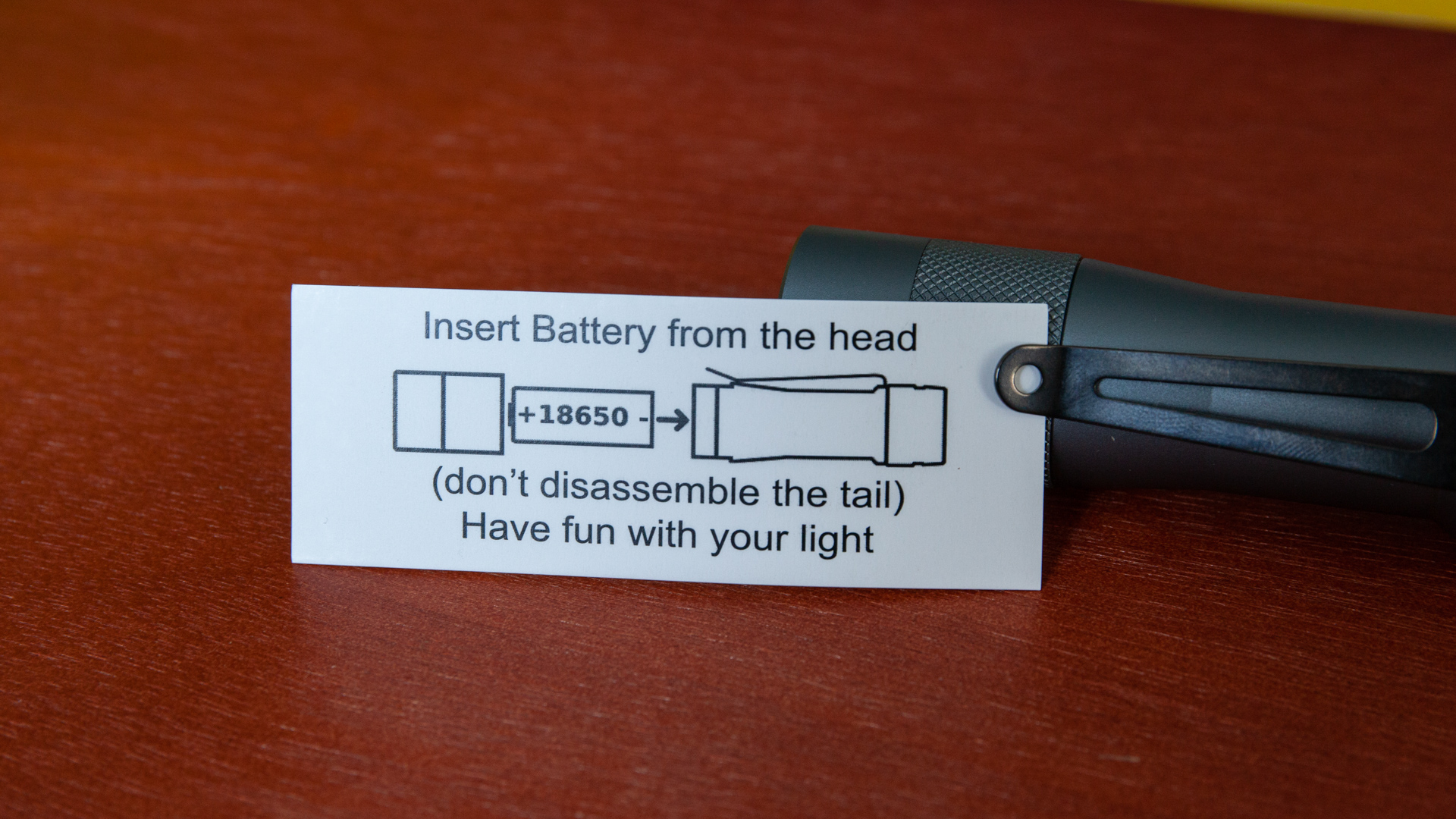 Thought the body itself is smooth, but for it`s clip and small dimensions the grip is quite reliable.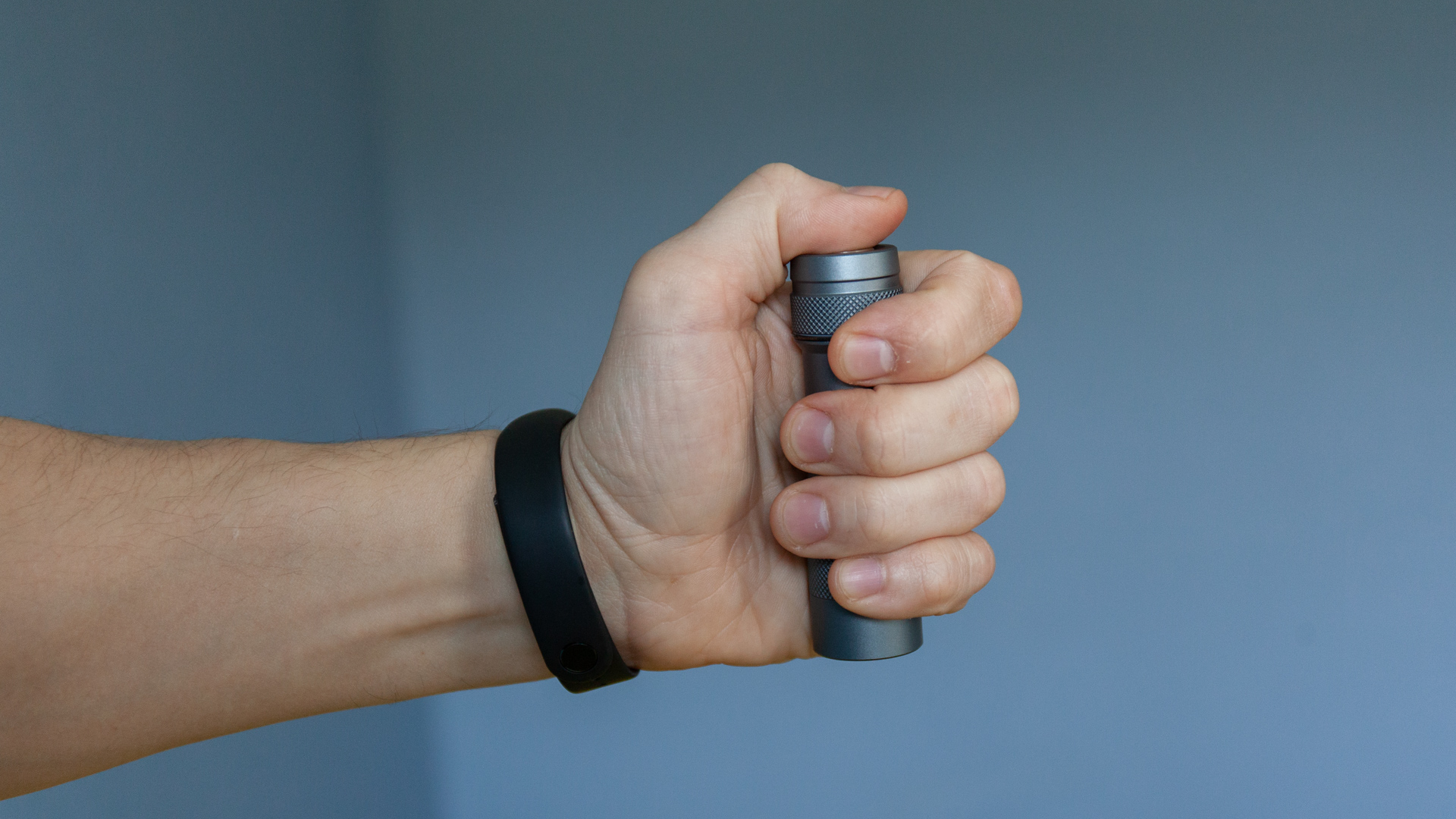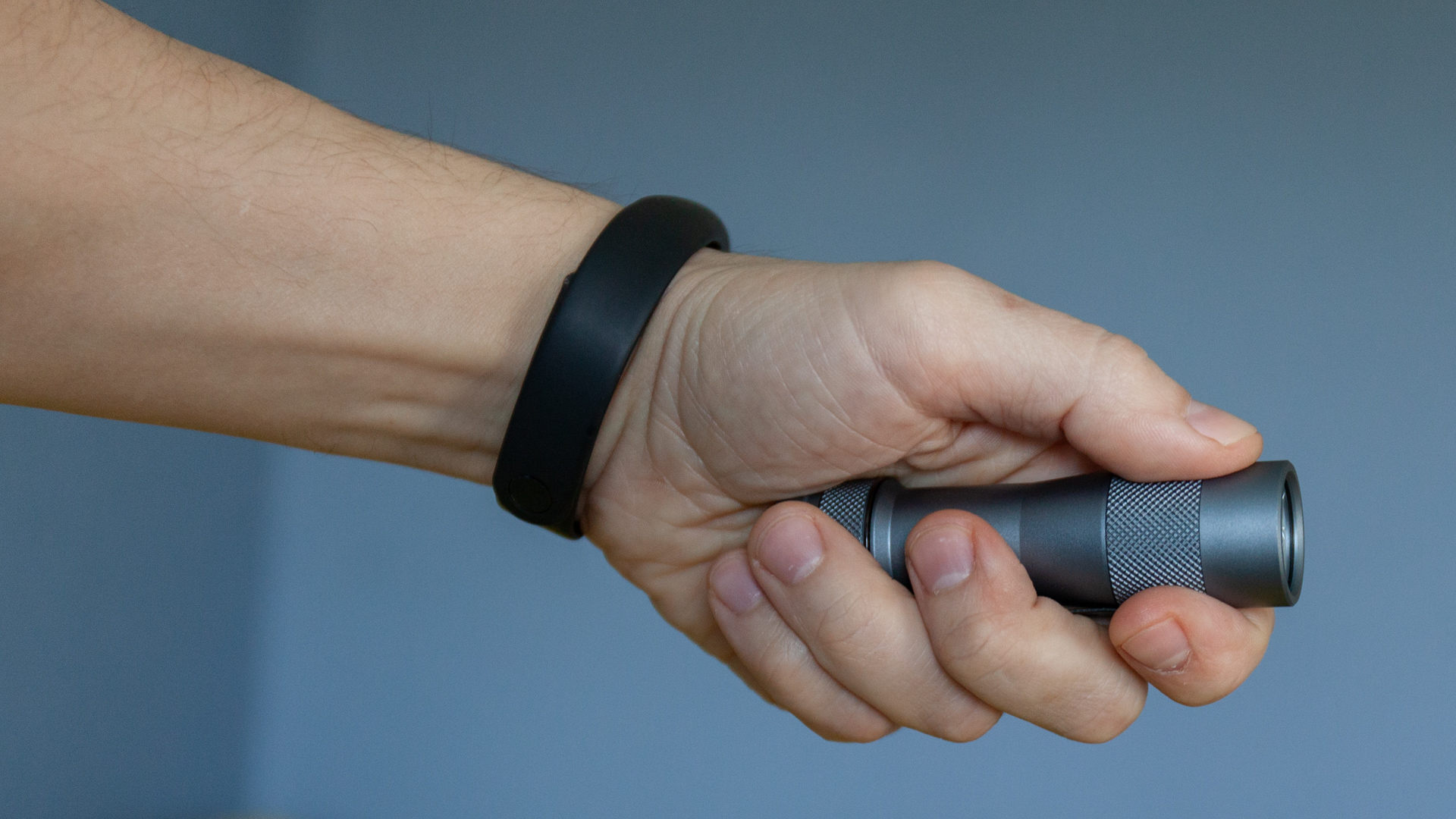 The spring in the tail is thick enough. It is bordered with a slip ring for an additional sleeve (the fact of the presence of which surprised me here, I am used to seeing such in tactical flashlights)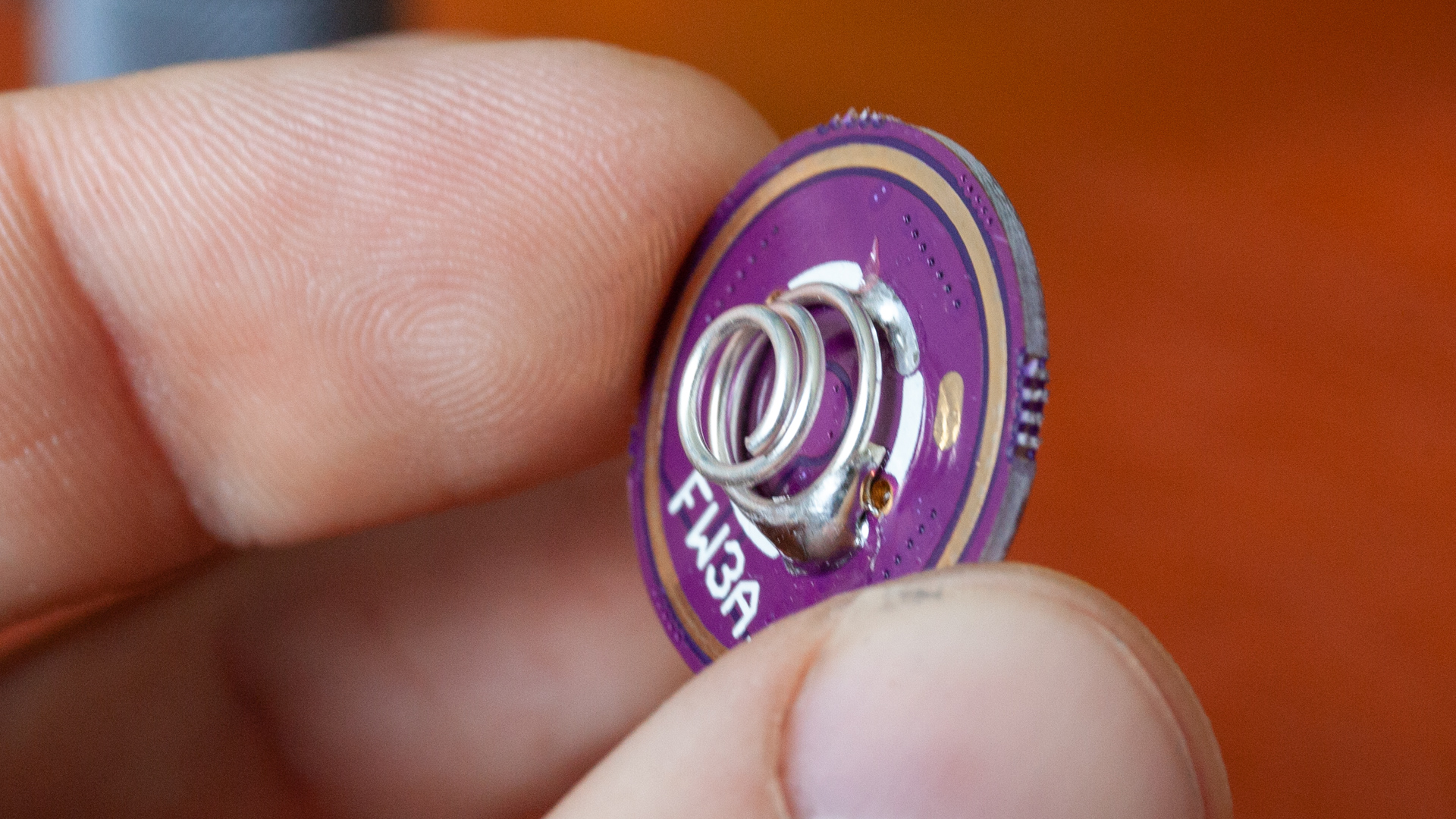 The threads on the tail are small, excellent lubricated. Machinizing, although is not a masterpiece of complexity, but is neat.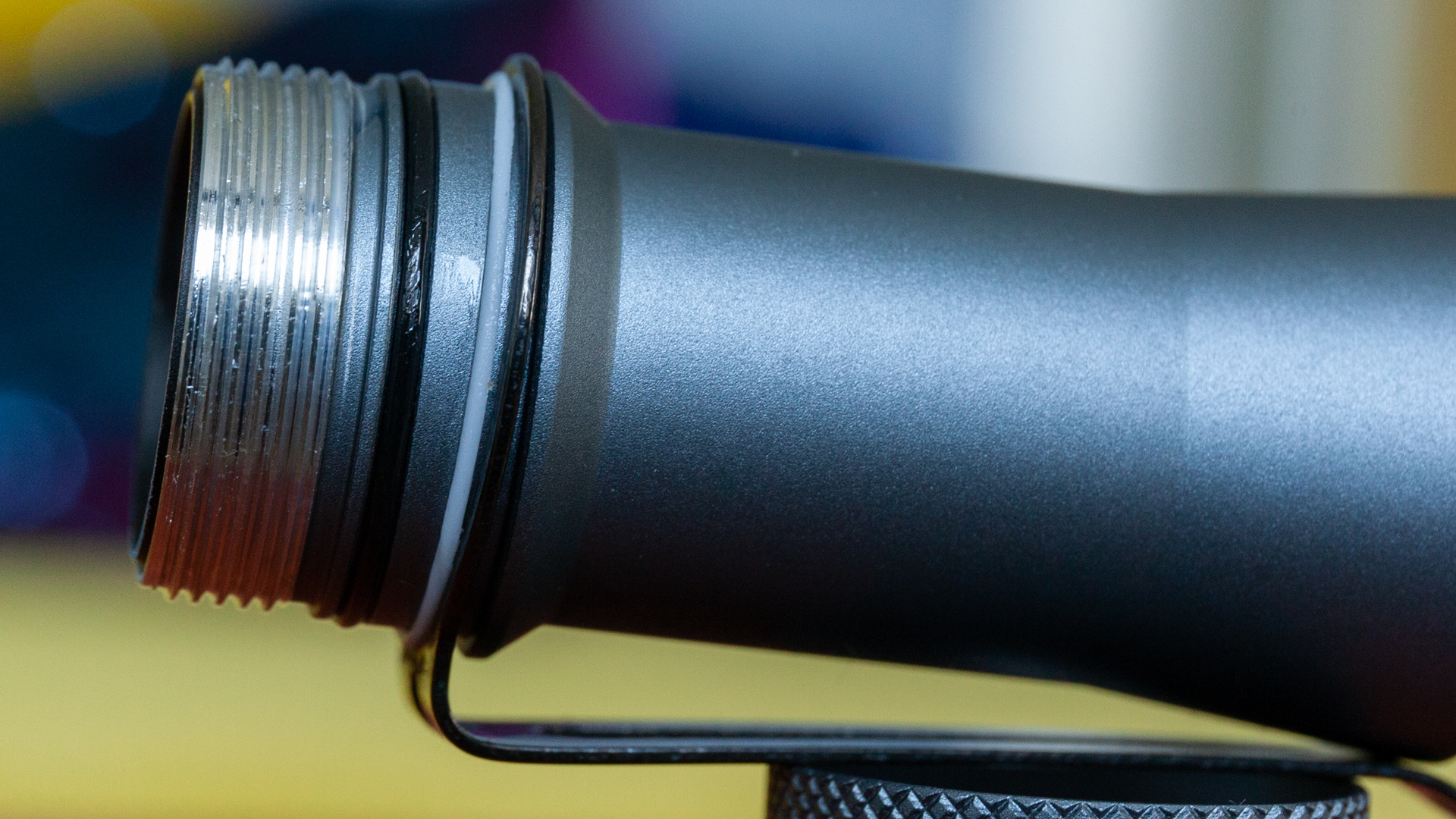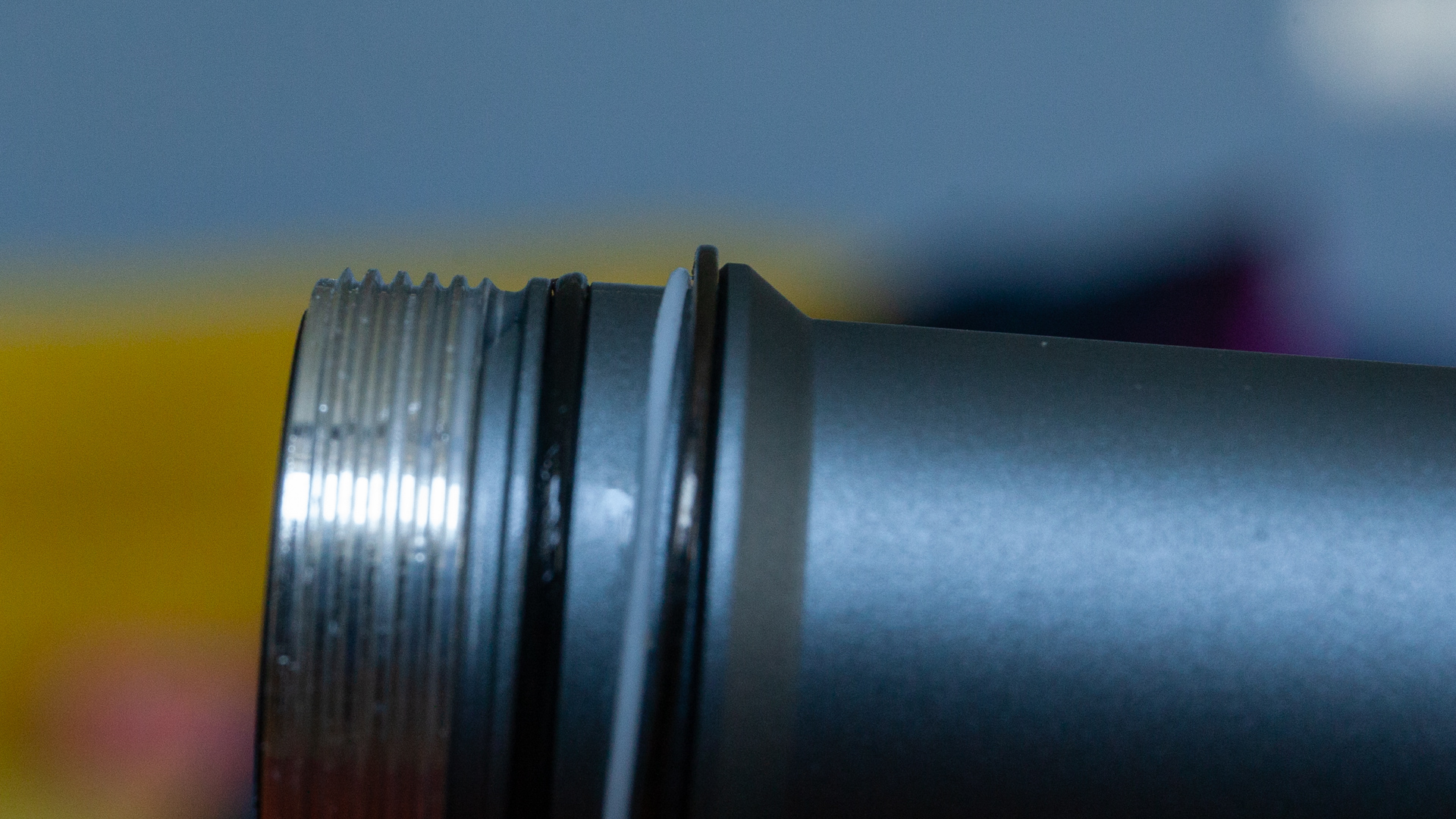 And, mentioned above, this inner sleeve to pass signal from button.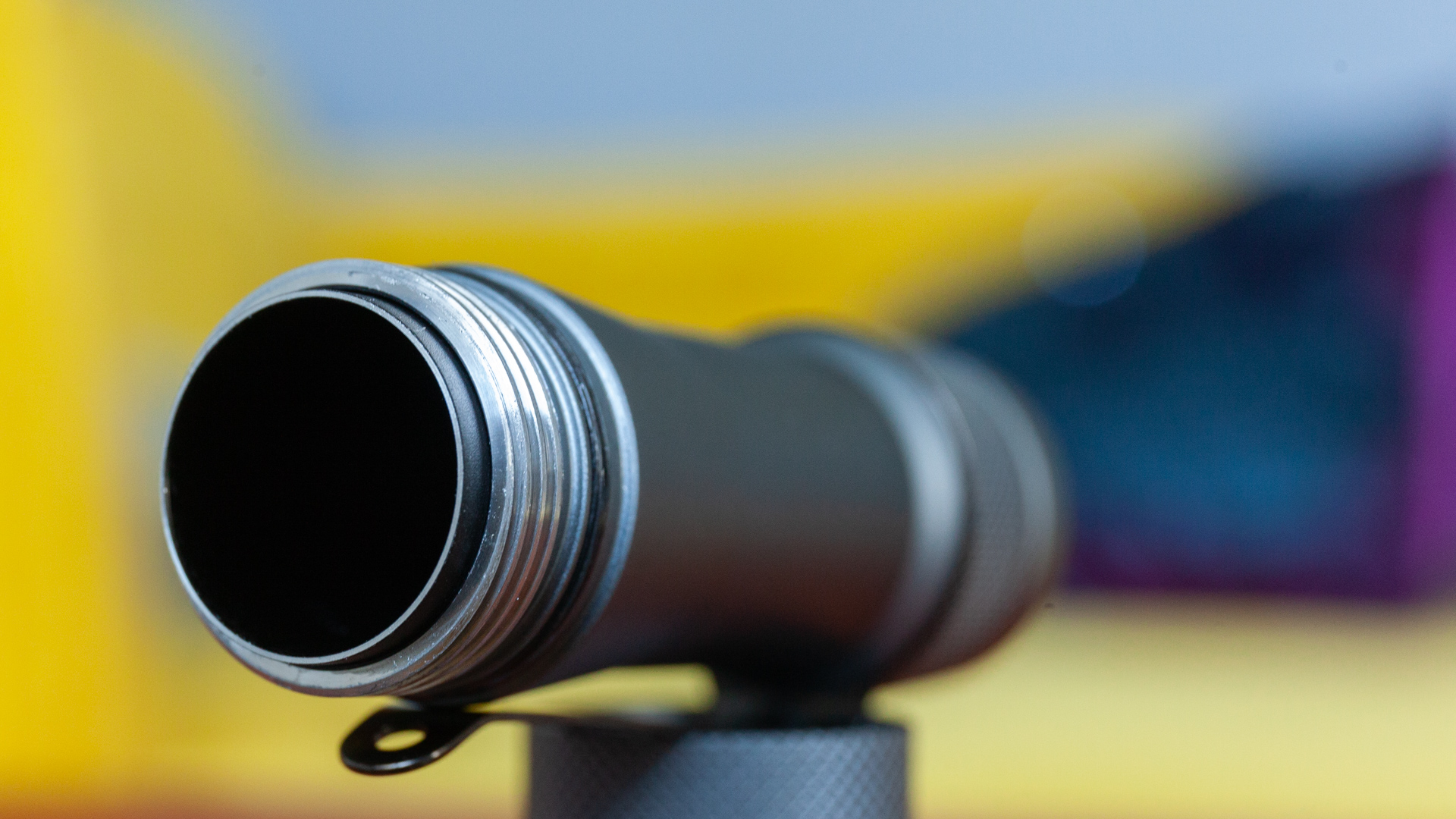 In general, the whole flashlight is divided into three parts.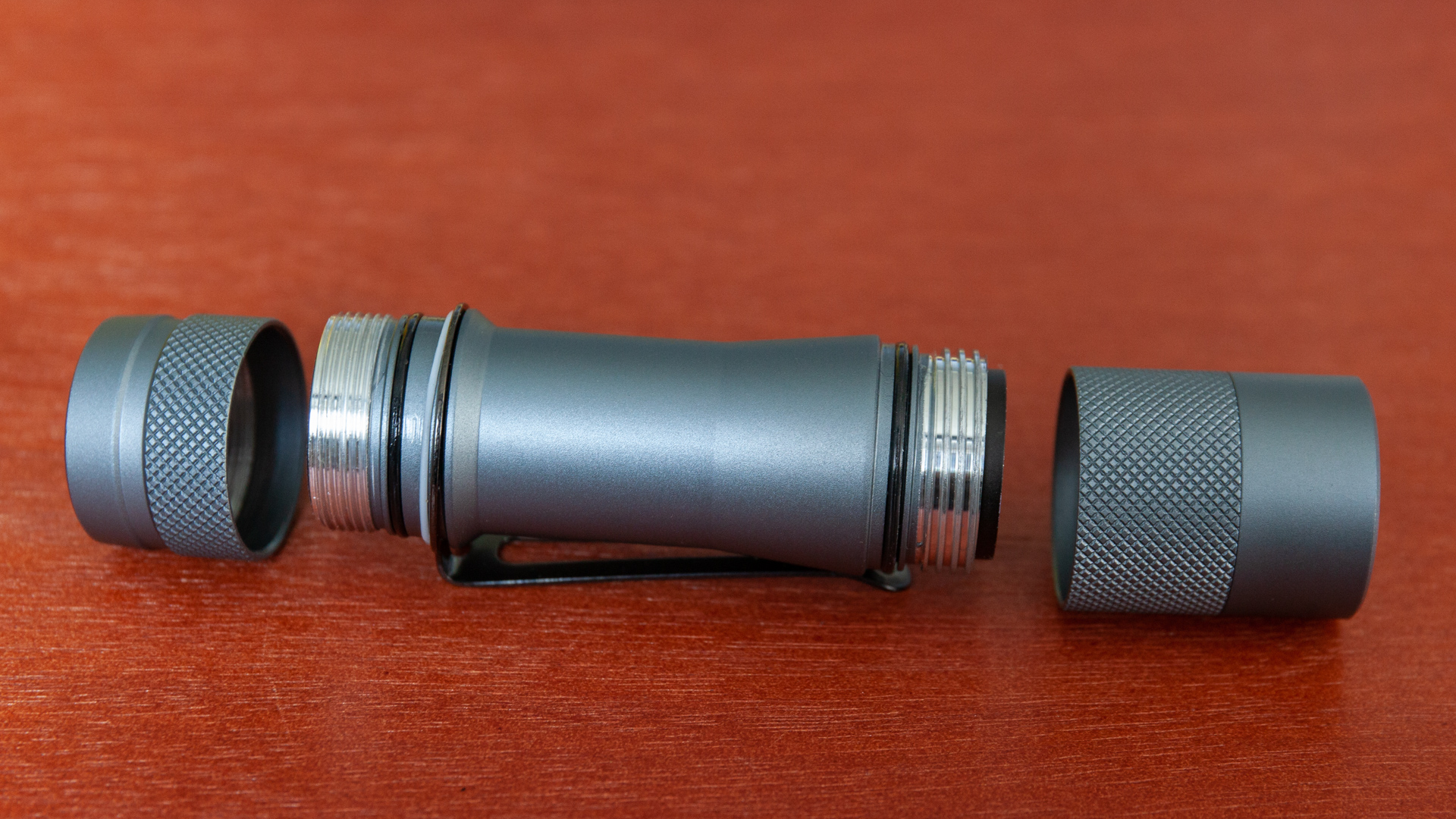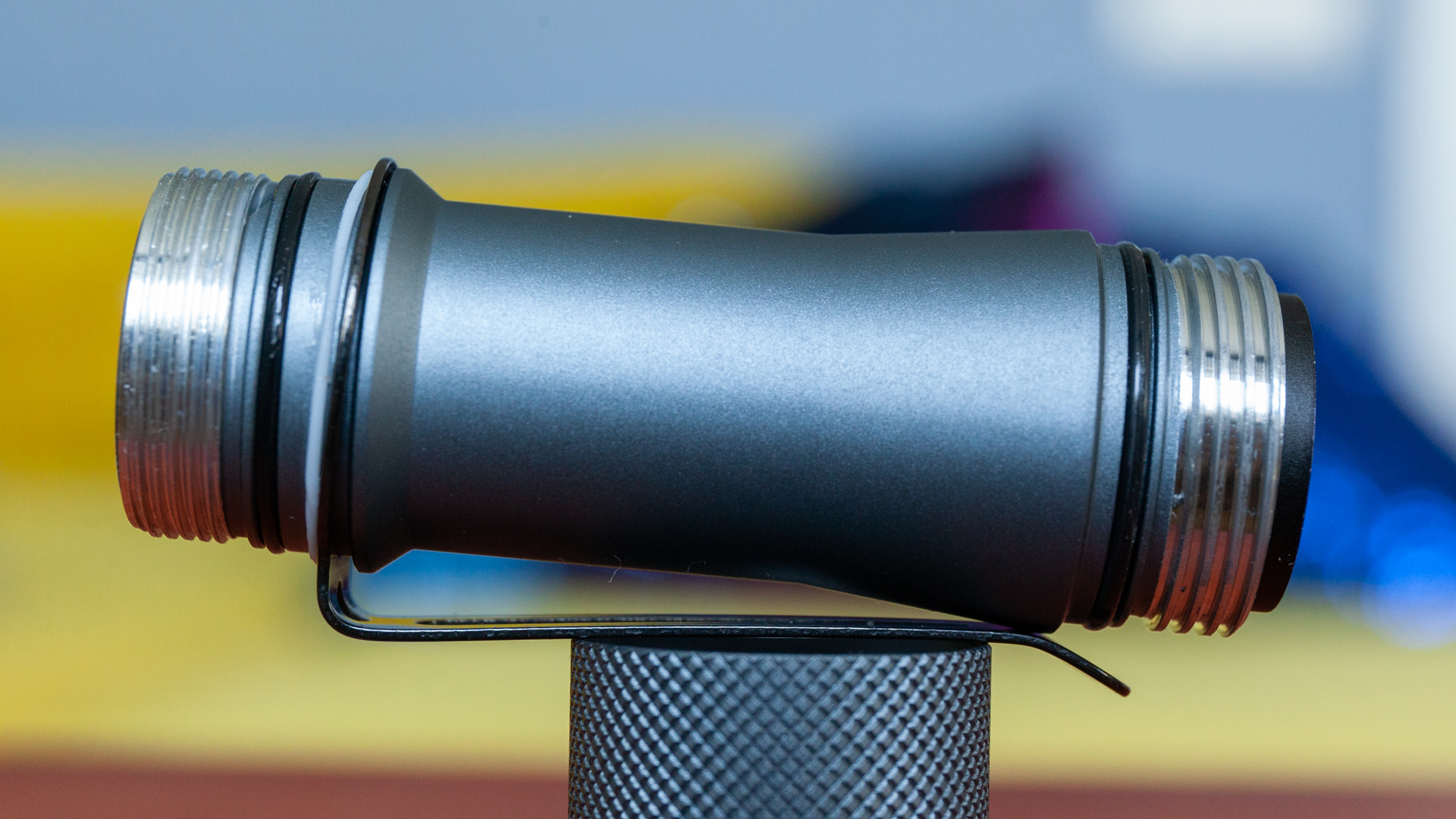 Like tailcap, the head can be twisted easily enough again due to grippy knurling.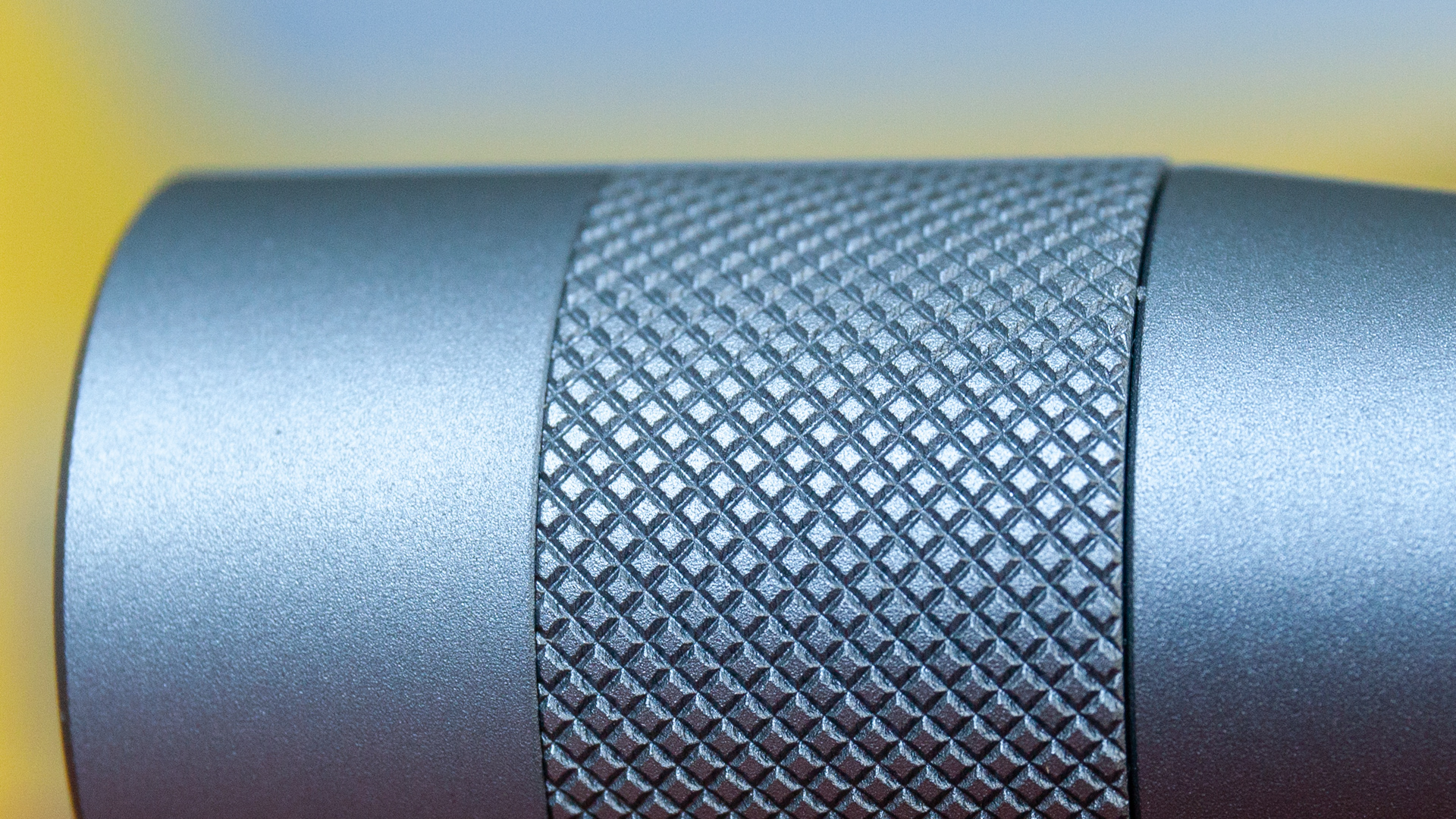 .
Threads here are larger than at tail, and the lubricant is graphite.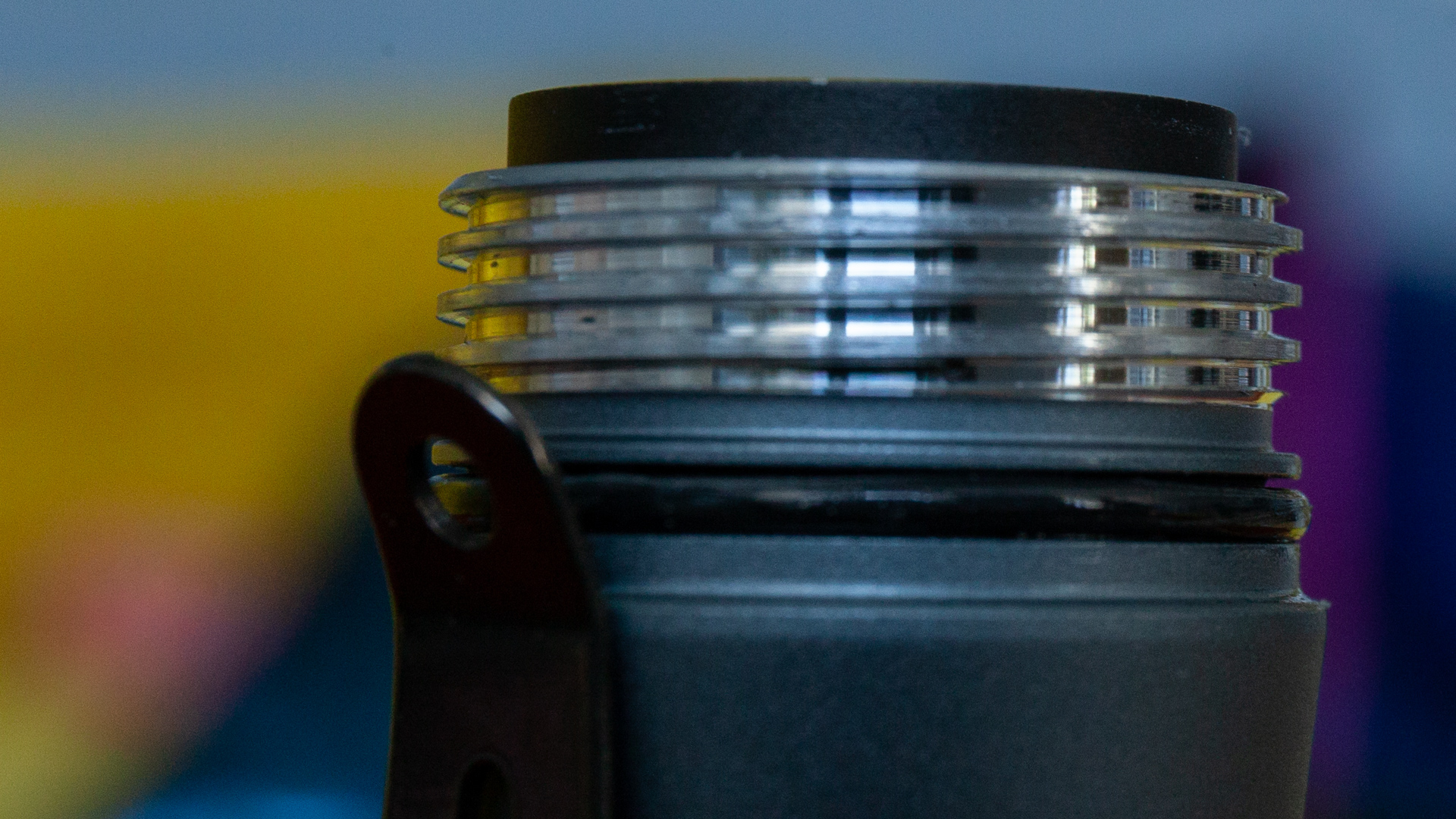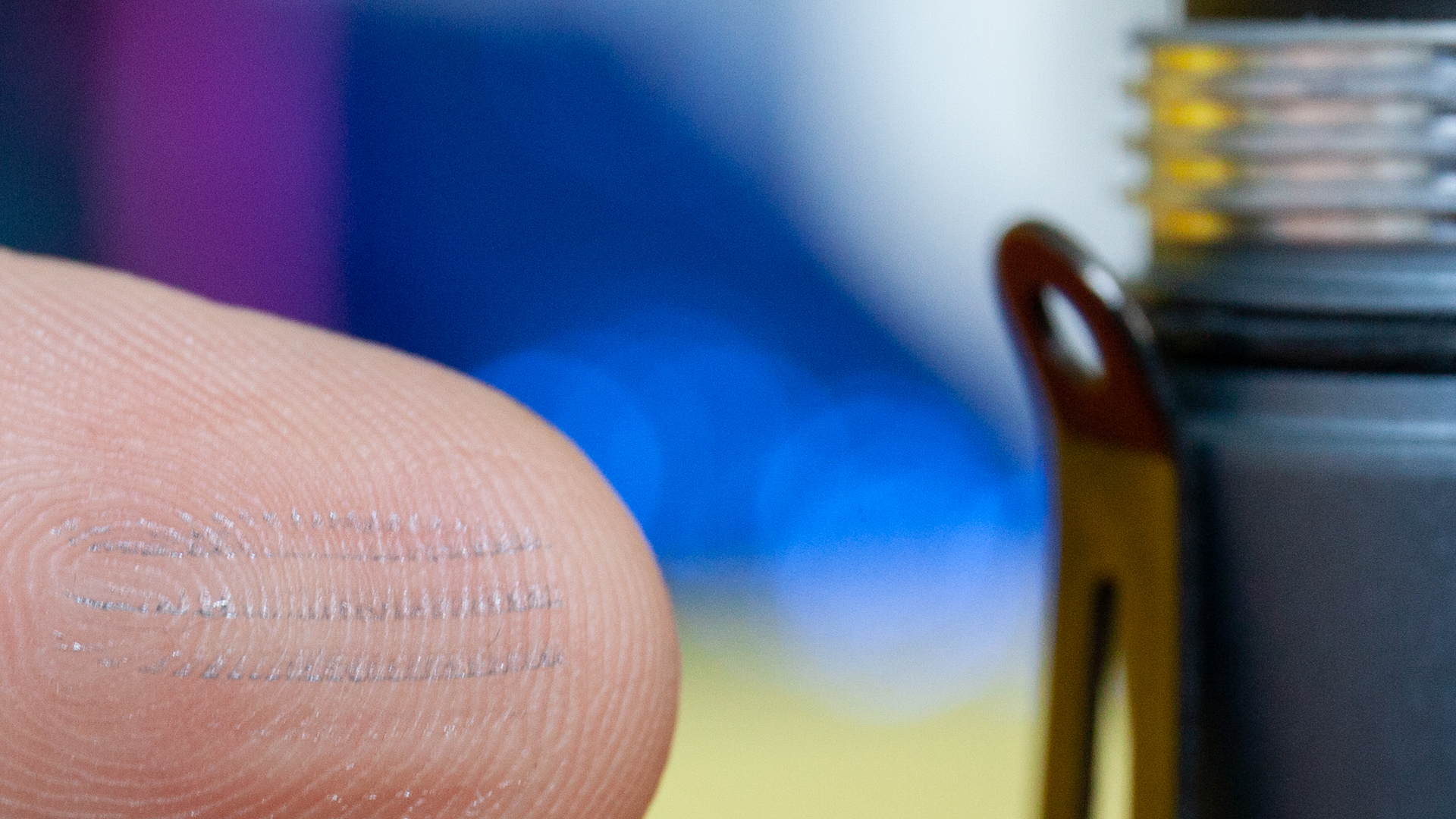 Due to its compact size, it is worthwhile to reasonably approach the strength of the head twisting. I would not risk and would not use protected button top batteries, so as not to push the driver into the head, it can crack.
By the way, my copy of the flashlight differs in the color of the driver from the one that came to the review to Maukka.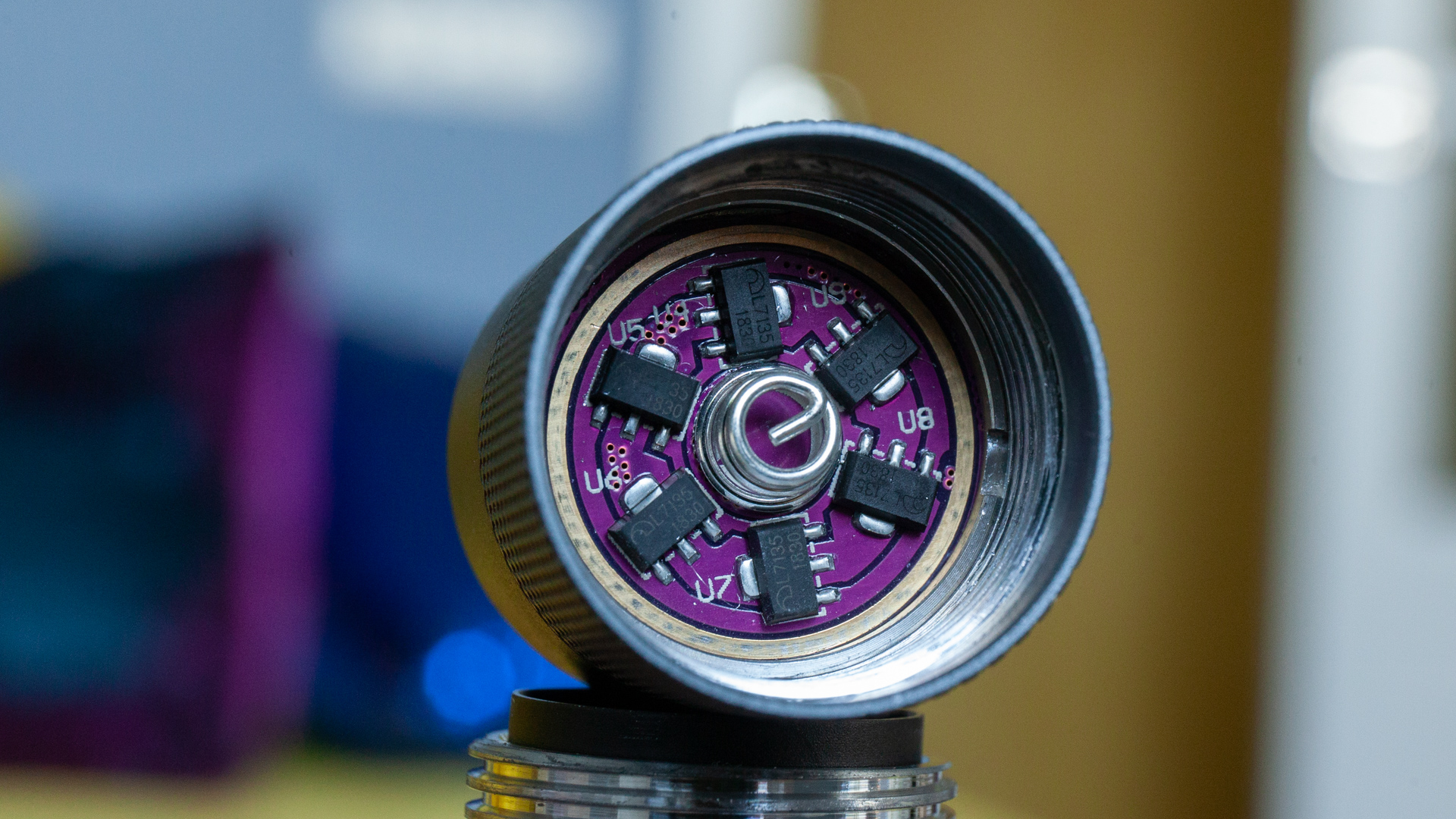 The wide bezel twists without problems, exposing insides. There is some kind of carclo optics. I have never dealt with it, so I will not even try to determine which one it is, I will limit myself here to photographs and measurements. If you know - pls write in comments.
By the way, currently only XPL-Hi is available.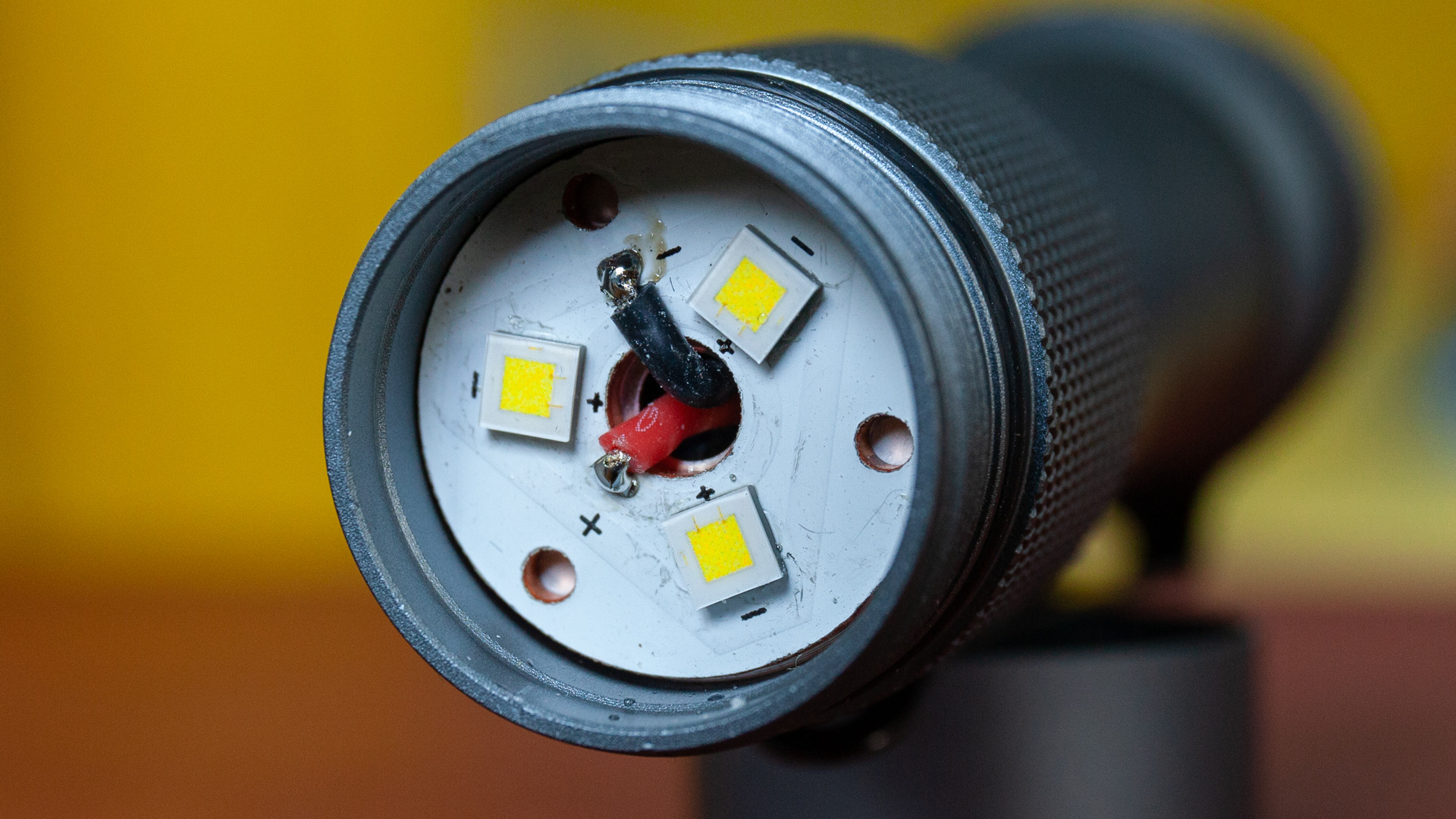 Appearance of this tripple looks, of course, attractive.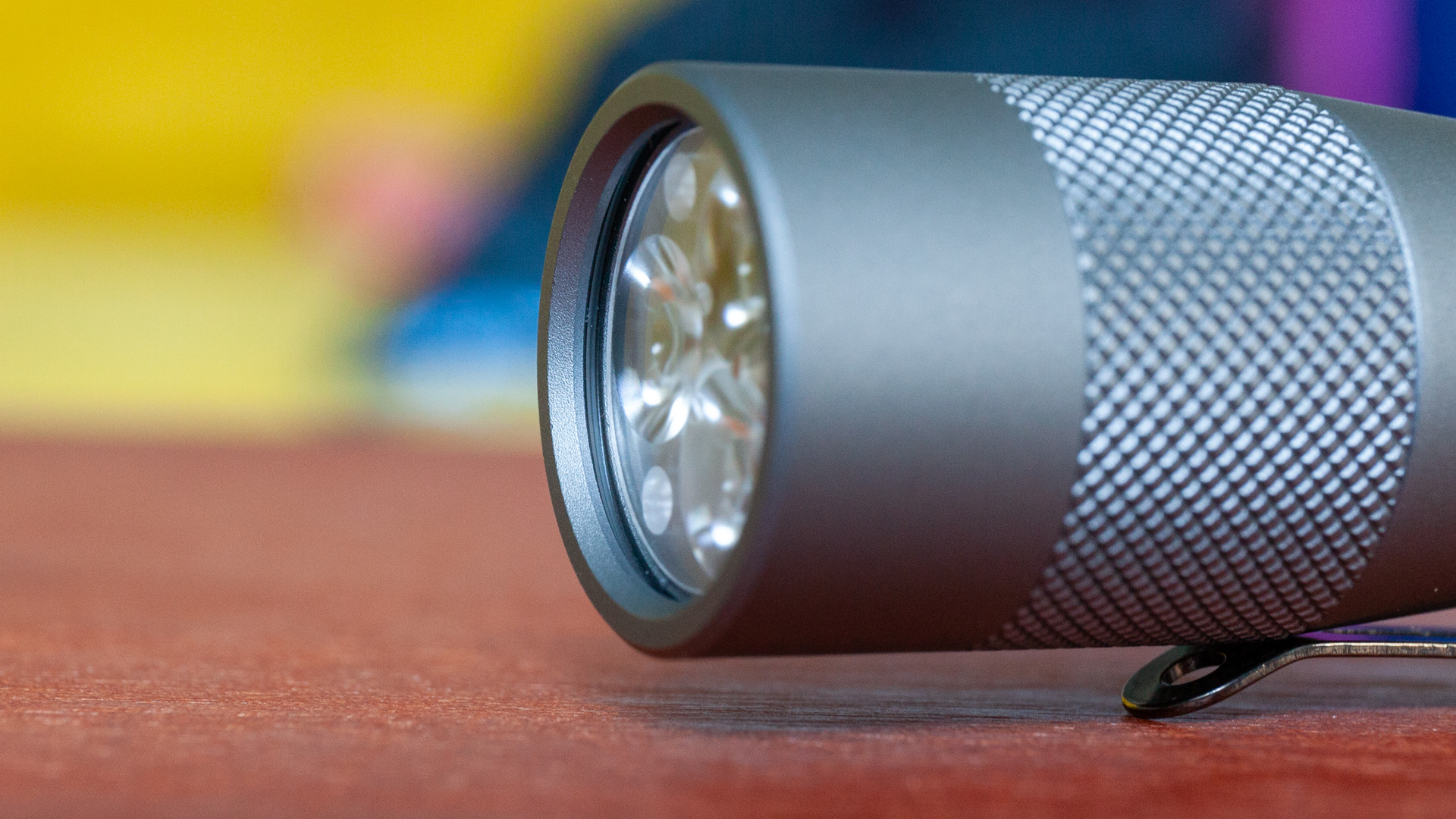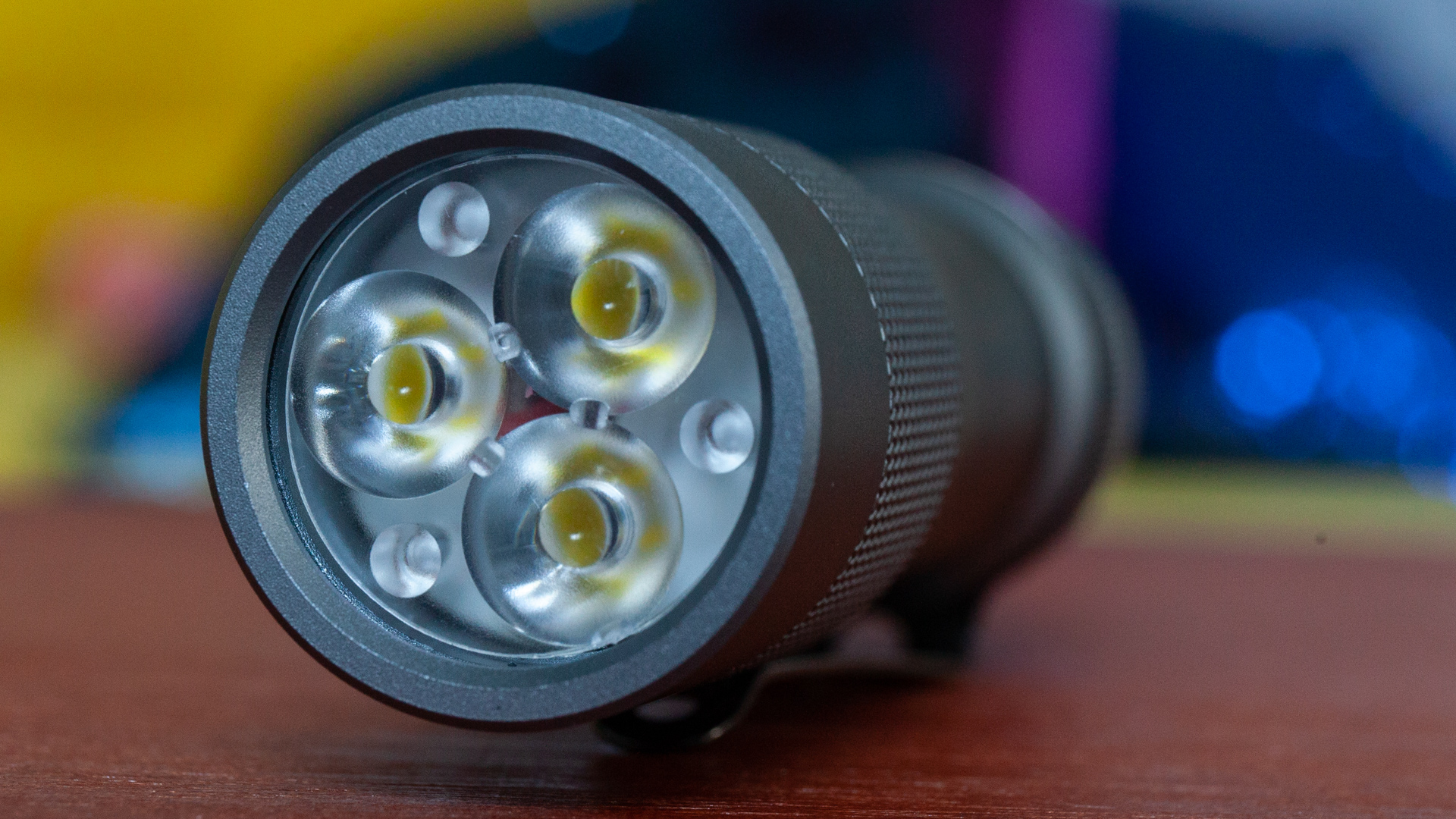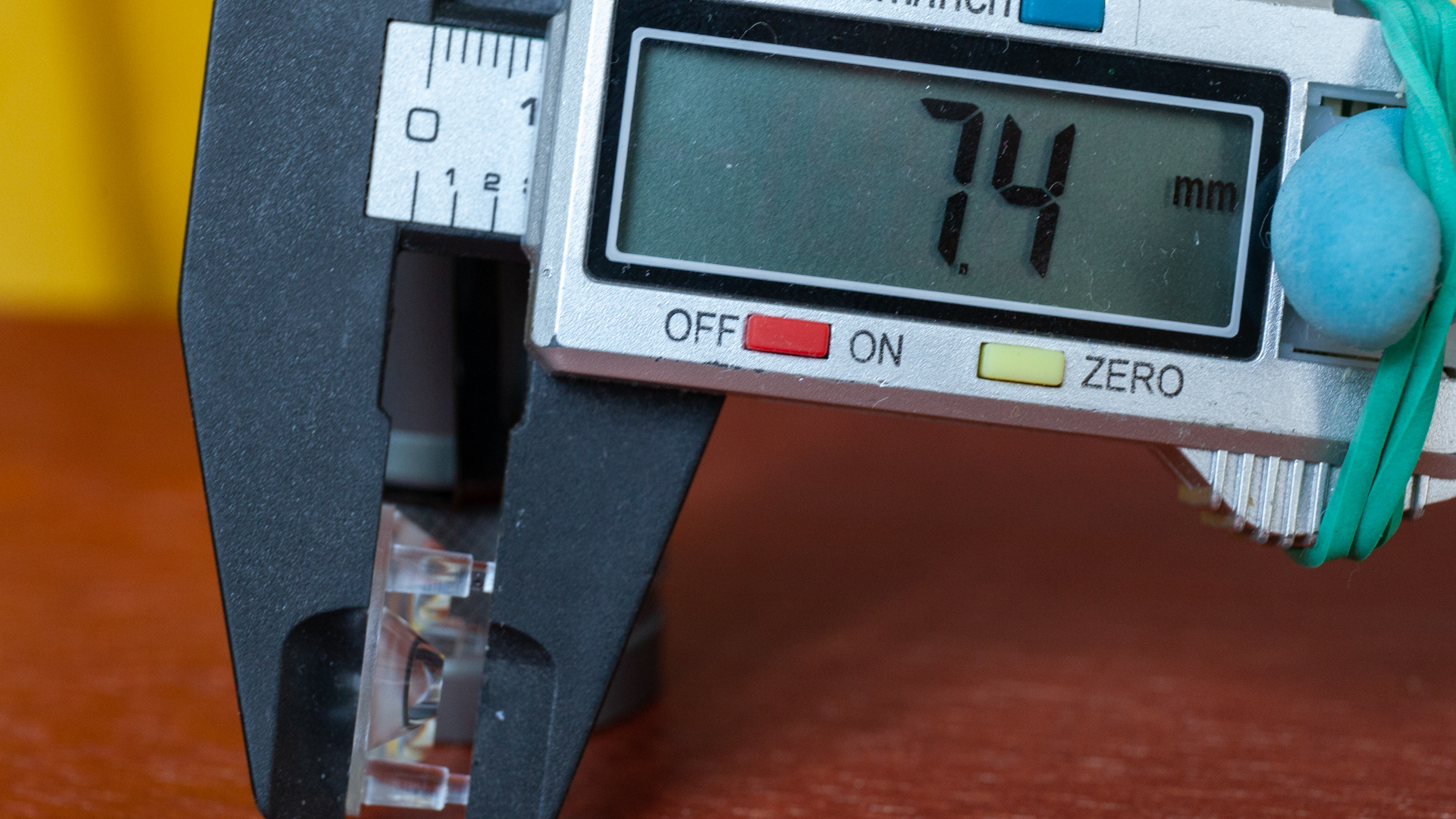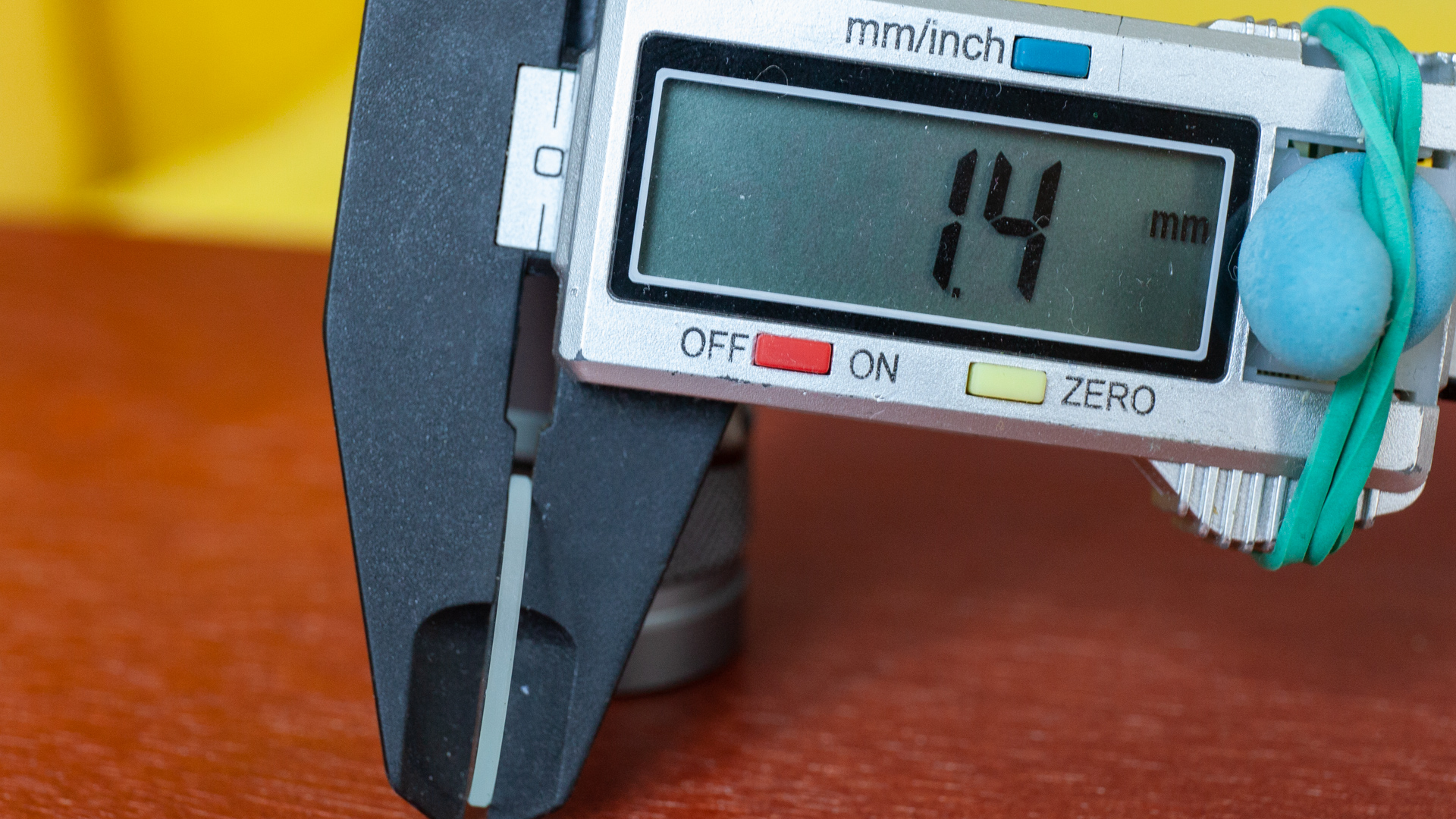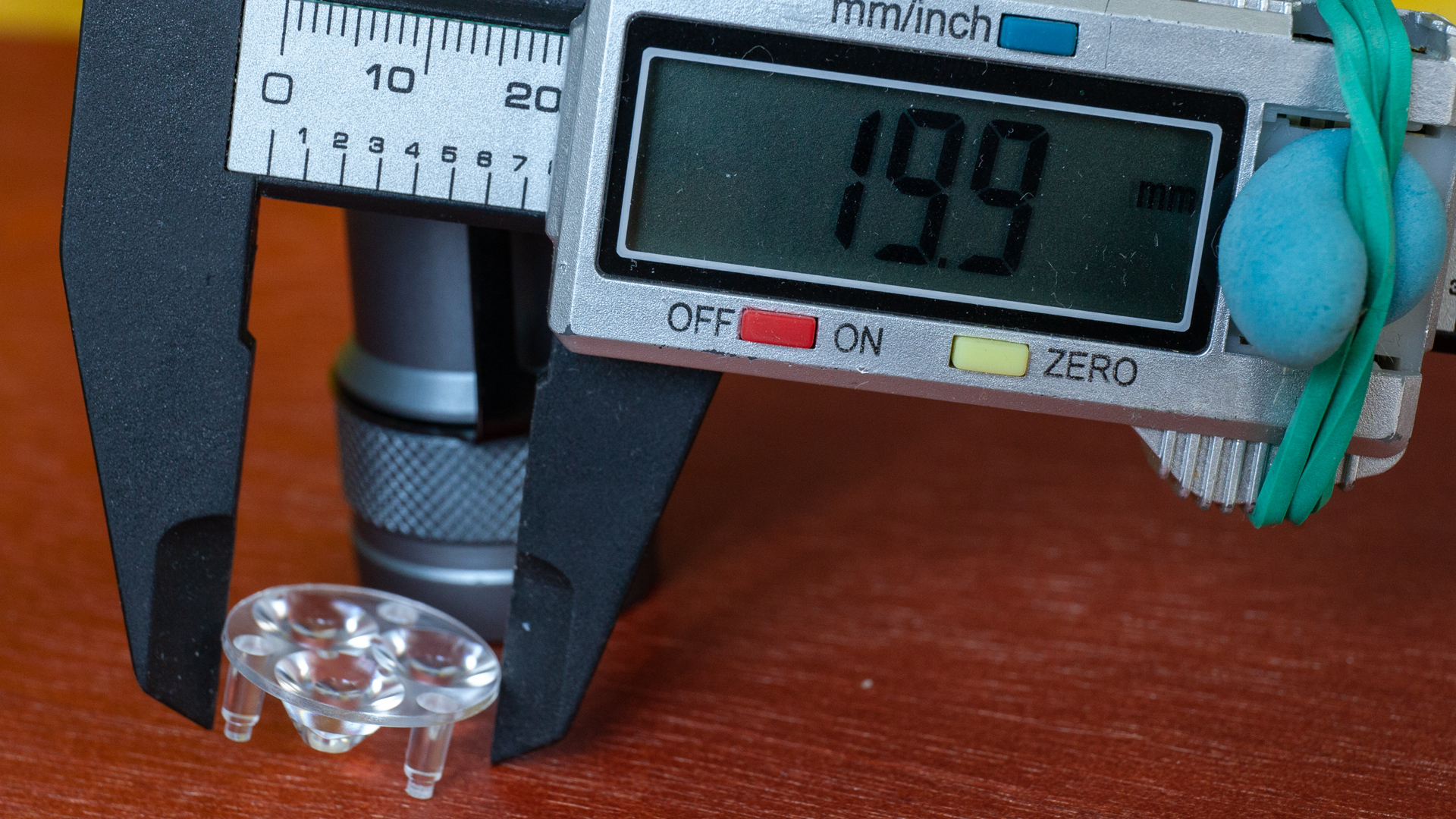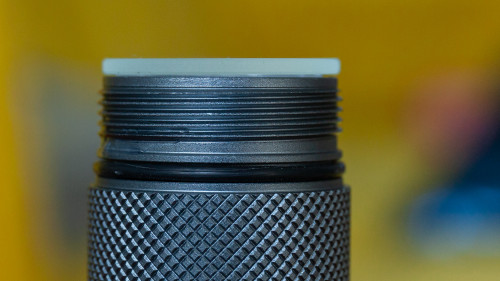 and still. you can make it look even better , installing glowing gasket. check it here
And finally - a full X-ray of the insides. Supposedly, everything inside should look like at this pic. Although, judging by what I see, there are still differences: pic shows contact plate, while, in reality, there is a spring at head.
UI
the same Sauron's enemy - flexible Anduril.
UI, given the fact that it is carried out with one button - very flexible. In principle, if you are interested in this model, then I will not tell you anything new about UI…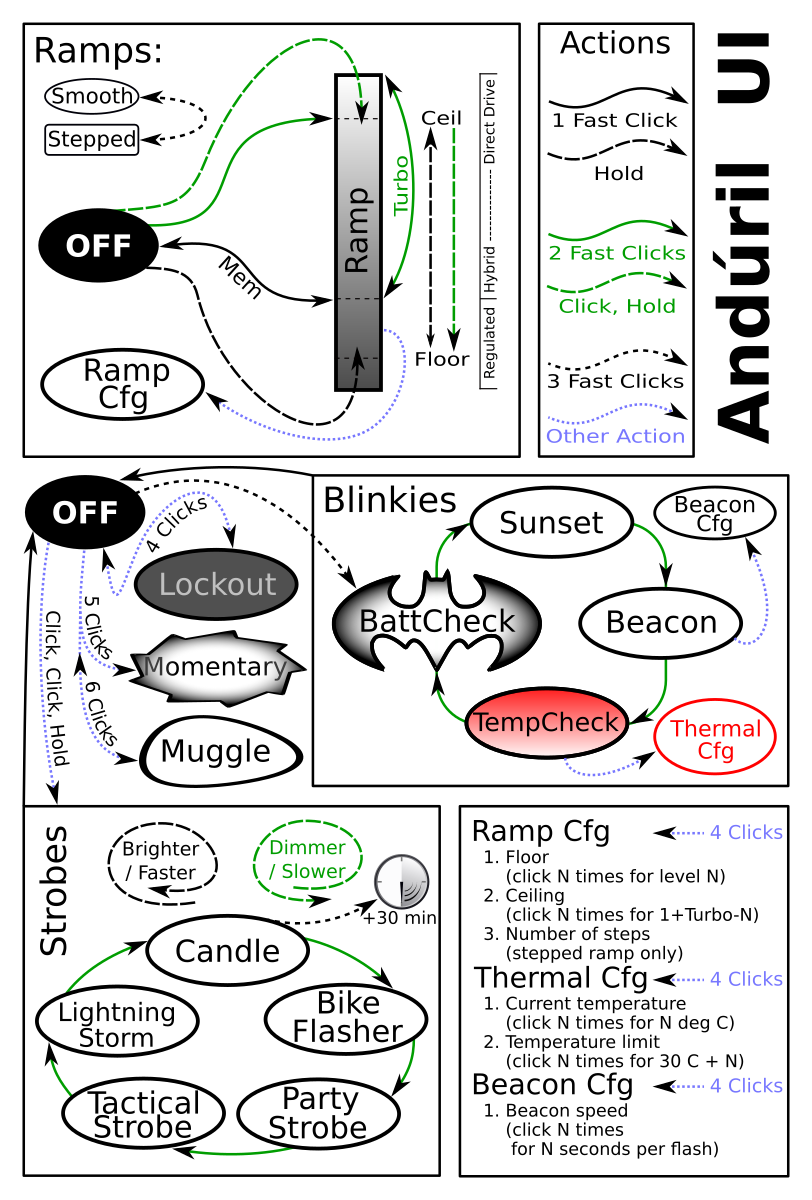 I liked that here switching between these two types of modes is very simple, in three clicks, like having some light in lock-in mode,
full manual is here
PEFRORMANCE
Suppose, there should be other LEDs available, i got trio of XPL-HI 5500K.
CT suits me, on the whole. I- understand that the refusal of 4000k NW here is conscious, due to lower energy efficiency.- The flashlight, as is, already gets rapidly heated as hell , and with a NW the thermal cutoff threshold would be at quite high temperatures to compensate this. Although maybe I'm wrong (i was, see comment of Toykeeper).
Here is my boring beamshot, Maukka has everything in the review as detailed as possible. Is that I will give a comparison with S2 + 4x7135 XM-L2 6500K so that you can evaluate in which mode (I mean stepped ramp with default settings) FW3A corresponds to it. I noticed that there is no turbo here, but it was to late to reshoot pics, there were too many rainy days last weeks to wait for next clear evening. anyway, 7\7 mode (ceiling in ramping mode) is really close to it.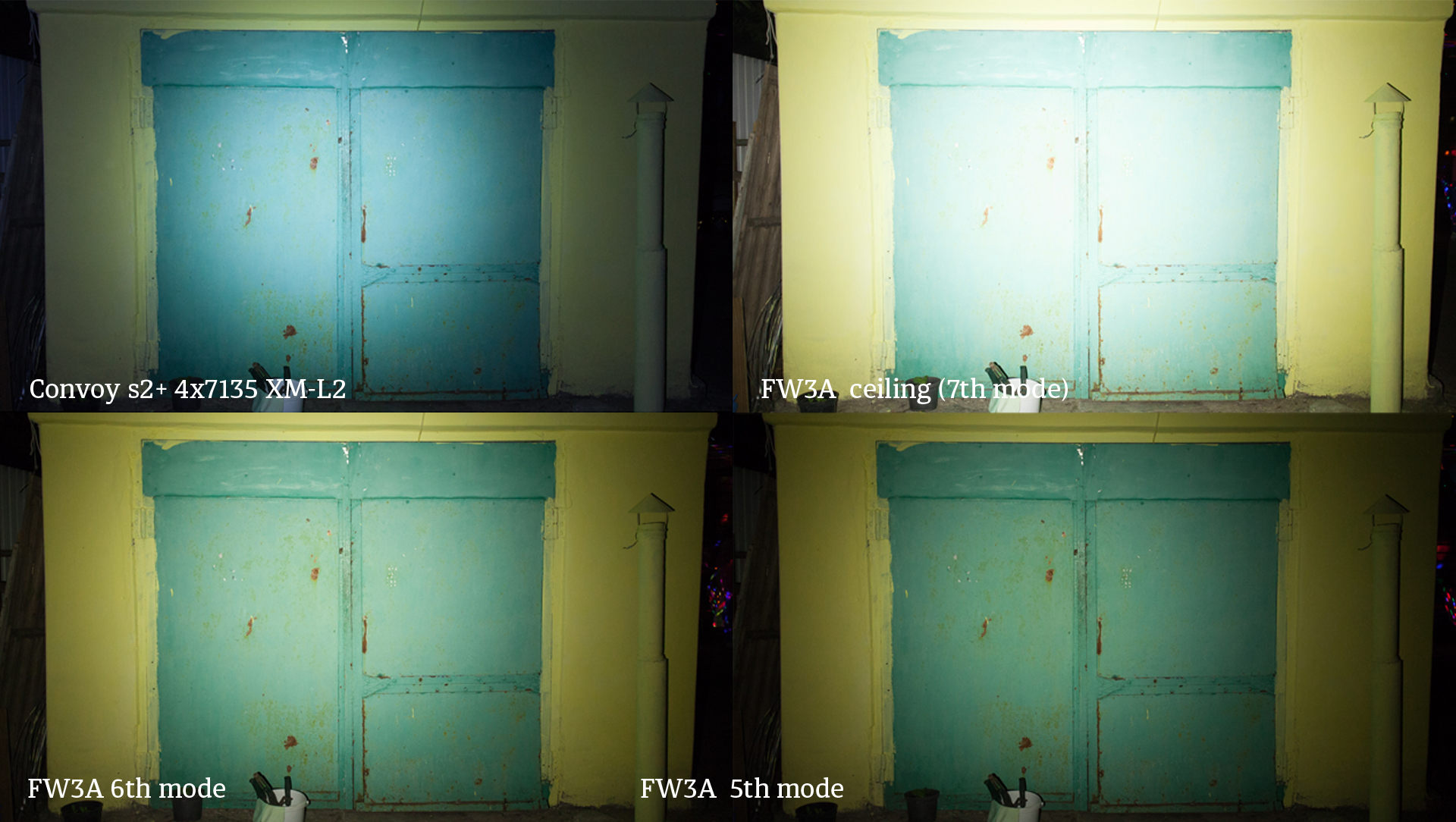 No visible PWM shimmering
Voltage cutoff is somewhere 2.9v. in general, the flashlight, approaching this level, works in a VERY dim mode. So you can discharge to zero only if you forget to turn off the flashlight or intentionally do it when you need some light more.
And here is the interesting. Heating and thermoregulation. The flashlight, I repeat, is comparable in size to the AA \ 14500 flashlight. And the output of them differs dramatically. So it's clear how much can generate FW3A … And it does generate. Anduril allows you to calibrate the temperature sensor (in my case it was configured correctly) and set the thermoregulation threshold above the default level of 45 degrees. So, it seems like a 45 degrees is too low, right?
In fact, in the same 7th mode (there are seven of them by default in stepped ramp), it heats up until you can harldy hold it with your bare hand! Yes, and the 6th mode is not really pleasant enough, but at least you can keep it.
So, It is necessary to adequately evaluate the maximum brightness (both ceiling and turbo), Because it warms the body so quickly that the stepdown happens quickly and it becomes painful to hold.
Usually, I use a 14,500 flashlight in a mode no more than 300 lum - that is enough for me for most of common situations. And due to the same dimensions, I perceive the FW3A as the same 14500 flashlight good with a stock of additional runtime, not the additional brightness . On the same 300-500 lum this flashlight will be both stabilized and long-playing. If you need something brighter, I would look at some other larger flashlight which can sustain brighter modes.
I am quite satisfied with the spacing of modes. 7 levels of brightness here cover almost all usual needs.
Oh yeah, here (bravo!) FET + 7+1! I somehow got used to the fact that all these narsil or-andurili are bad in terms of the minimum threshold for full stabilization, the brightness there is far from a flat line on the graph. That`s why i`d pick simpler UI with flat runtime to flexible ui with its zigzags slow descending.
FW3A is so much better in matter of stabilization! Here is my measurements. Everyhting is cool, i dont only understand how 7th mode works almost as long as 6th mode. I measured each of them like 3 times (actually i did like 25 tests, overall)- the result is the same. Used 30Q.
In general, in real use, I would not rise above 5-6 mode. Believe, that` is enough.
Maukka, having the ability to more accurately measure the output of the flashlight, draw attention to the maximum brightness, which may difffer due to a lot of factors. Since turbo works for a really short time (due to heating drops it down), this can be neglected.
Well, here are my outdoor pics. What can I say, there is a stunning turbo brightness, but de facto it's for 5 seconds, just quickly look around.
though in some situation even 5 sec of turbo will seriously help you out.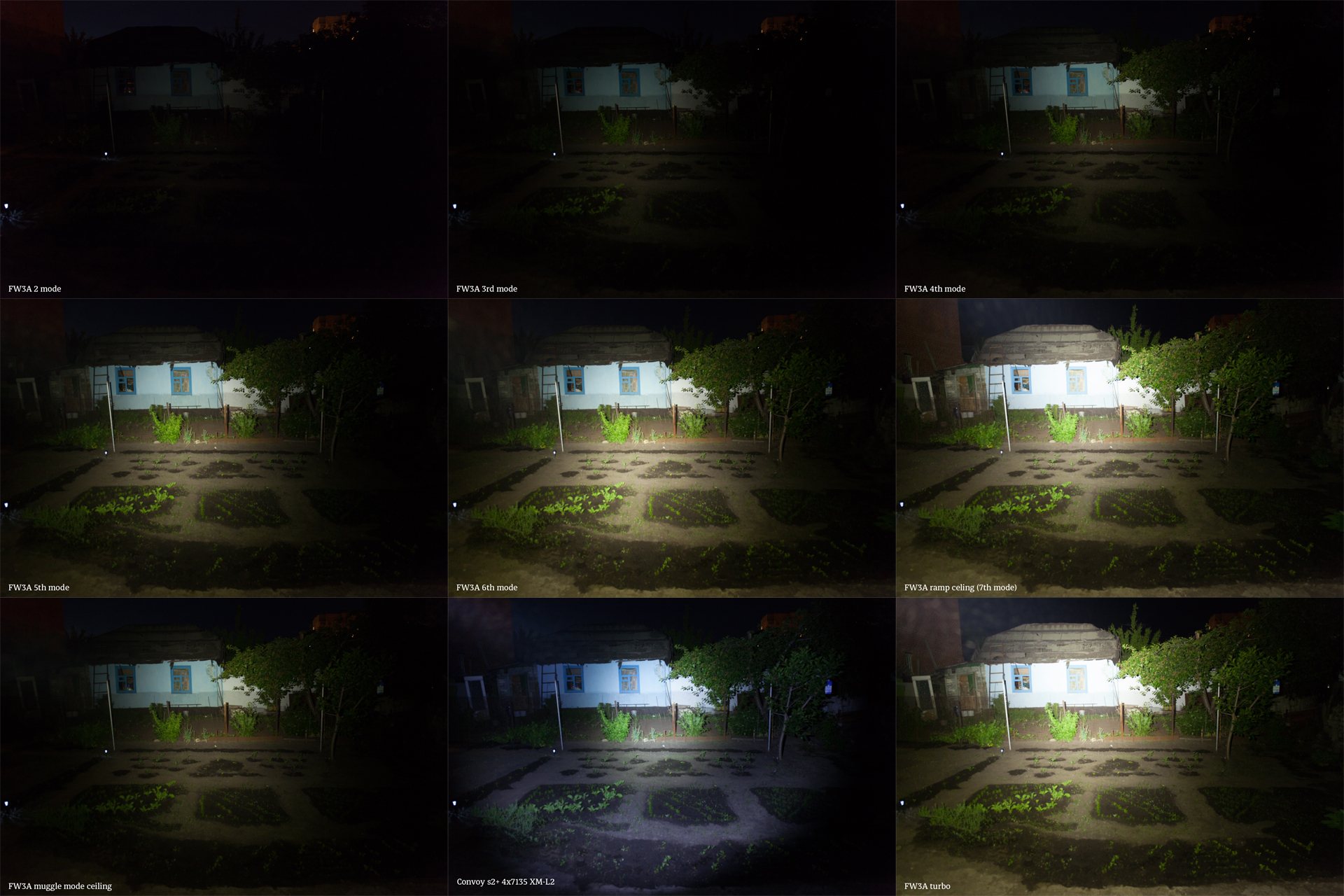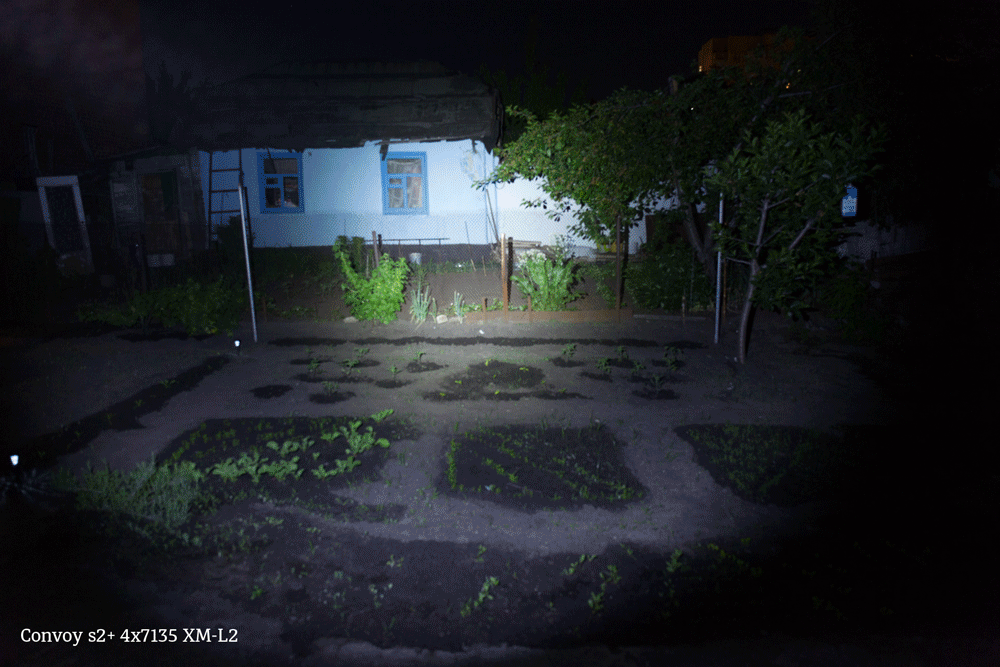 In fact, i consider something suitable for use to be around 400-500 lumens. And this is quite good, this brightness quite, quite suits me. For the walk around light that is enough.
OVERALL IMPRESSION
If you understand exactly what you are buying, then there will be no surprises and you will like the flashlight. For me, the fast threshold for triggering the stepdown was not a (unpleasant) surprise like the small size of the flashlight (pleasant). Somehow alive last one turned out to be less than expected.
With such modest size , real useful brightness of FW3A more than suited me. As well as thought of and flexible UI.
I would not use ramping mode since it will be difficult for me to pick the brightness where the flashlight will not be excessively hot (if you didnt set ceiling at lower level). In the case of the default stepped ramp, this problem does not exist, and I know that there is mostly no need to climb above 5-6 modes.
So , If you need an extremely compact 18650 flashlight, then here it is. Bright, convenient and useful. I seriously think that FW3a will replace my WK41, because being the same compact it has significantly longer runtime at the same 300-400 lumens level + i have decent celing\turbo here for urgent needs.