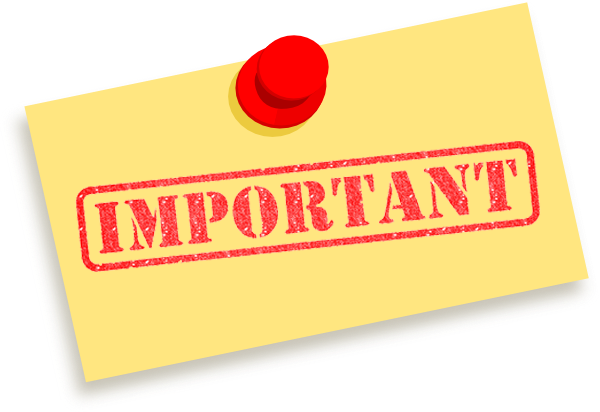 Due to a photobucket's policy change , pictures can not be shared freely anymore …
To be able to view all the pictures of this review please install this Chrome Extension :
https://chrome.google.com/webstore/detail/photobucket-hotlink-fix/kegnjbncdcliihbemealioapbifiaedg
A few words for Lumintop SD26 :
SD26 is a super long run-time flashlight for outdoor activities which uses high capacity 26650 battery. 5 modes plus 3 flashing modes are available for you to select by the side button under any circumstance to satisfy all your illumination needs. It could light on more than 45days in 1 lumen on its moonlight mode which is important for outdoor survival. Also its turbo mode could reach a super high lumen – 1000 lumens and boast a throw distance of up to 205 meters. What's more, intelligent memory function stores last mode accessed. Intelligent advanced temperature regulation system allows SD26 to adjust output performance according to its body temperature to ensure stable and safe operation… Moreover, SD26 can be avoided turning on by accident in your bag or pocket with its lock function. With its integrated micro USB charging port ,water, you could charge the flashlight through the any USB cable and no worry to change the battery frequently.
Overview/Specifications :
First Look :
Flashlight in it's box , a nice brown box :
Package Contains :
Flashlight
Holster
Lanyard
2x O-rings
Split ring
Extra charging port rubber sealing
Micro-USB cable
A closer look :
You can see the front side of the flashlight , with the e-switch visible .
Flashlight's head , with nice "crenelated" bezel :
Head diameter , 38mm :
Flashlight has a SMO reflector and AR coated lens :
Check out the well centered LED too :
It changes modes through the e-switch (and tailcap switch works as an on/off switch) .
Notice also the these nice cooling fins :
Back side , with the USB charging port :
Nice , "square" & anodized threads . They were lubed but i would add some more grease :
It has matte anodizing with rhombic knurling. Notice the little hole on the tailcap too. :
Tailcap , with lumintop logo and crenelated style shape to match the head :
Inside the tailcap , with a big spring and enough space for most batteries :
Here is an example , how a Liitokala 26650 fits in there (length is very good , but this paricular battery struggles to fit due to the bigger diameter) :
And , driver of the flashlight . It has a really small spring :
Flashlight's Holster :
Holster is designed for SD26 , flashlight fits very nice! :
How it works (&modes) :
From Off , single click turns on the light .
For brightness select , click the side switch again to select desired mode (Moonlight-Low(Default)-Mid-High-Turbo) .
To turn off the light , press and hold the switch for more 2s .
Hidden Modes: When the lights is turned off, press and hold the switch for more than 3s to activate strobe, press further to click Strobe-SOS- Aviation signal in circle, press and hold the switch for more 2s to turn off .
Some notes :
It has mode memory , every time you enable the flashlight , you will be in the last used mode .
It has lock-out mode . To enable lock-put mode , when you are into moonlight mode , press the switch continuously (approx. for 8s) until the flashlight blinks 5 times . To disable lock-out mode you have to unscrew the tailcap a little and screw it back again .
Battery Indicator :
When battery voltage is below 3.15-3.2 Volts , led indicator blinks :
When battery is even lower , blinks even faster :
Usb Charging :
When you plug the Micro-USB charge cable into the flashlight (when the battery is being charged), LED indicator will flash :
After being fully charged, Led will be on :
Charging Current : 2.00 A
Termination Voltage : 4.20 V
I really like that it is charging the battery at 2 amps , and the fact that it stops @ 4.20V exactly .
Measurements :
Liitokala 26650 battery was used in all measurements
Lumens :
Moonlight - 0,8 lumens
Low - 49 lumens
Medium - 152 lumens
High - 501 lumens
Turbo - 1046 lumens
Tailcap measurements (amp draw) :
Moonlight - 3.9mA
Low - 90.8mA
Medium - 0.28A
High - 1.03A
Turbo - 2.83A
Current draw , in standby mode (parasitic drain while flashlight is off) : 0.103 mA
My test , with thermal data :
Turbo mode :
You can view and navigate in the measurements if you click here : https://goo.gl/e7eyx3
An awesome runtime . At the end of the runtime , led indicator started blinking and batterry was at 3.14 Volt .
High (~500lm) has a runtime up to 5 hours .
Intensity :
Lumintop SD26 : 22.4 kcd
Beamshots :
Wall @ 12m ( ISO 200 , S 1/8 ) :
Turbo :
More beamshots coming today night …
Conclusion :
A very nice light , with everything someone could possibly ask : Long runtimes ( thanks 26650 for that

) , nice beam with both good flood and usable throw , and a very nice (fast!) , intergated charging circuit . For more info you can always see my detailed review above

Comment if you want me to check something on the flashlight , or tell your opinion . Thanks !
Flashlight was provided for review by Banggood . Check out the light here : https://goo.gl/XAAKvS .
Be sure to send me a PM for a very nice discount !