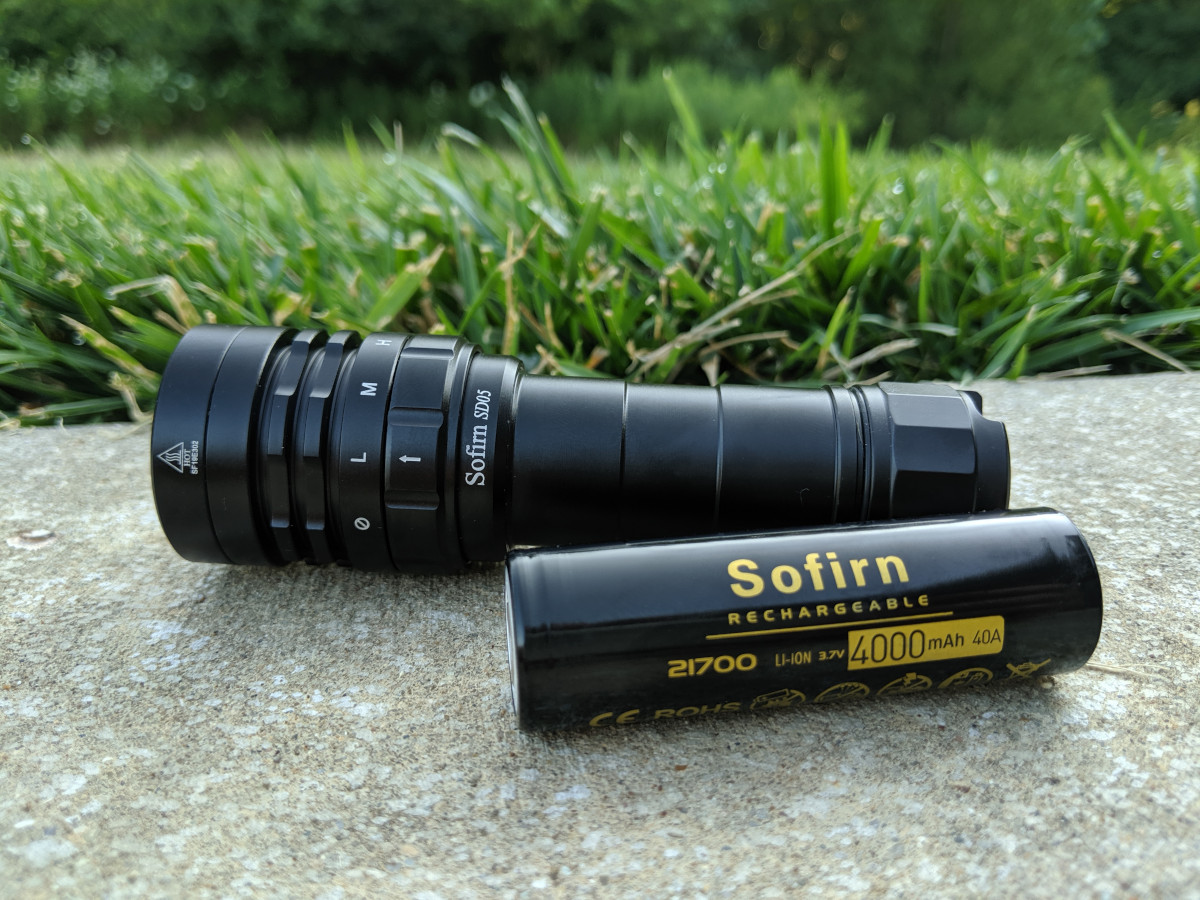 Disclaimer: I was kindly offered the Sofirn SD05 Diving Flashlight for review. Amazon link (non-aff)



General Info:
The Sofirn SD05 is a new diving flashlight, powered by a 21700 battery. It uses a neutral-ish Cree XHP50.2 LED. It has 3 brightness levels controlled by a magnetic ring around the head.



Fit & Finish:
The quality of the SD05 is great. The anodizing is has a nice, satin feel to it. It has a good solid heft to it. The threads are square and smooth. The battery tube appears to be glued to the head. The bezel is glued on, which I removed for the sake of investigation (I warmed it up a bit and twisted hard with a rubber grippy pad). The glass is thick and has o-rings on both sides. The magnetic control ring is easy to use and has very definite "clicks" for each of the three modes (plus off).



Modes & Runtime:
table(table#posts).
||High|Medium|Low|
|Estimated lumens|2910|1017|350|
|Spec'ed lumens|2550|900|300|




Waterproofing:
Honestly, I'm not a diver. But one of the main selling points of any diving flashlight surely has to be great waterproofing. Based on the thick glass with double o-rings, glued head, and double o-rings in the tail, I'm inclined to think that this is pretty waterproof. For an initial test, I turned this on and sank it to the bottom of my fish tank. My fish tank has nowhere near the pressure that you'd get while diving, but it's a start. I'll be going on a fishing trip in the upcoming weeks and I'll sink it in a nice, deep part of the lake for a while and will report back with the results.



Misc Info:
This came packaged in a relatively plain cardboard box, but contained everything you'd need to run it: the flashlight, a Sofirn-branded 4000mAh 21700 battery, and a USB charger and cable. It's a basic charger, but it works just fine. Overall, a great kit for the price that Sofirn is asking.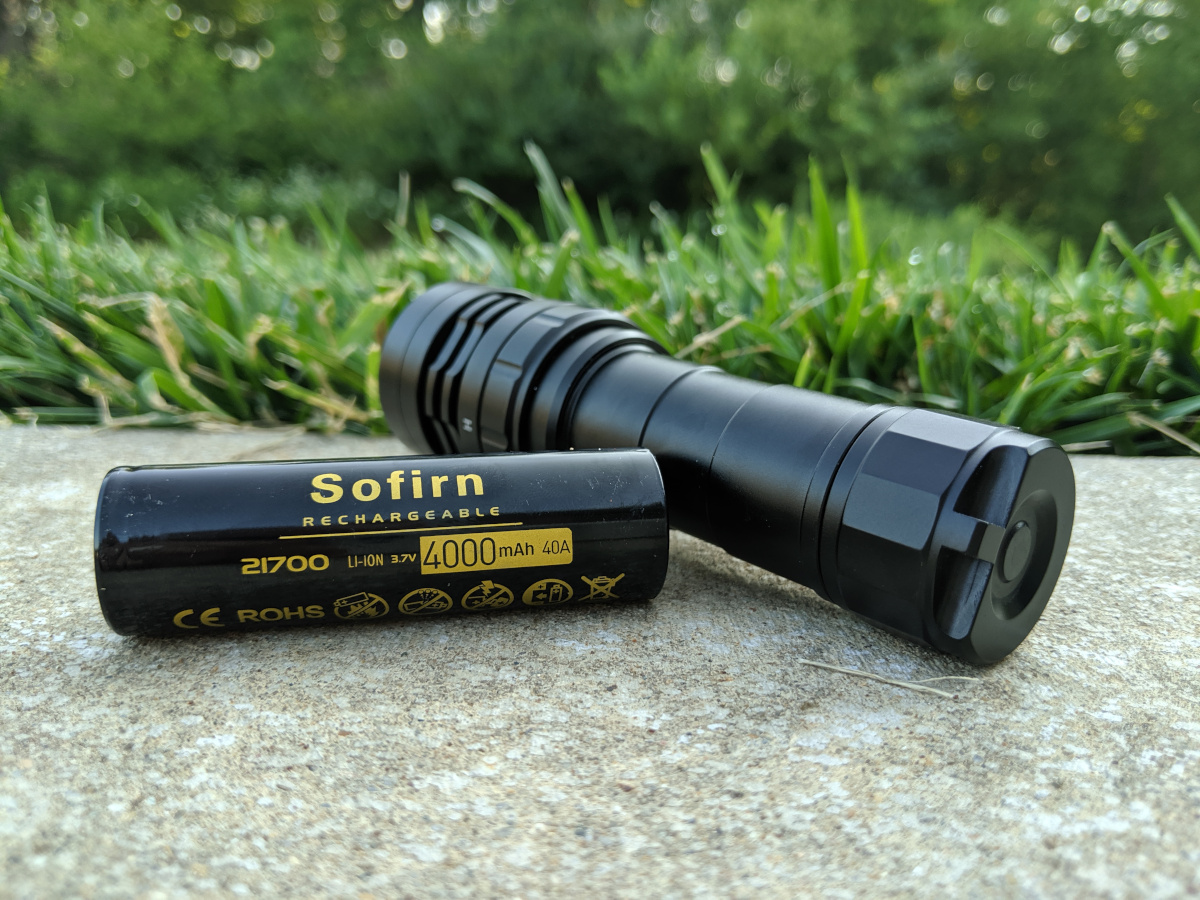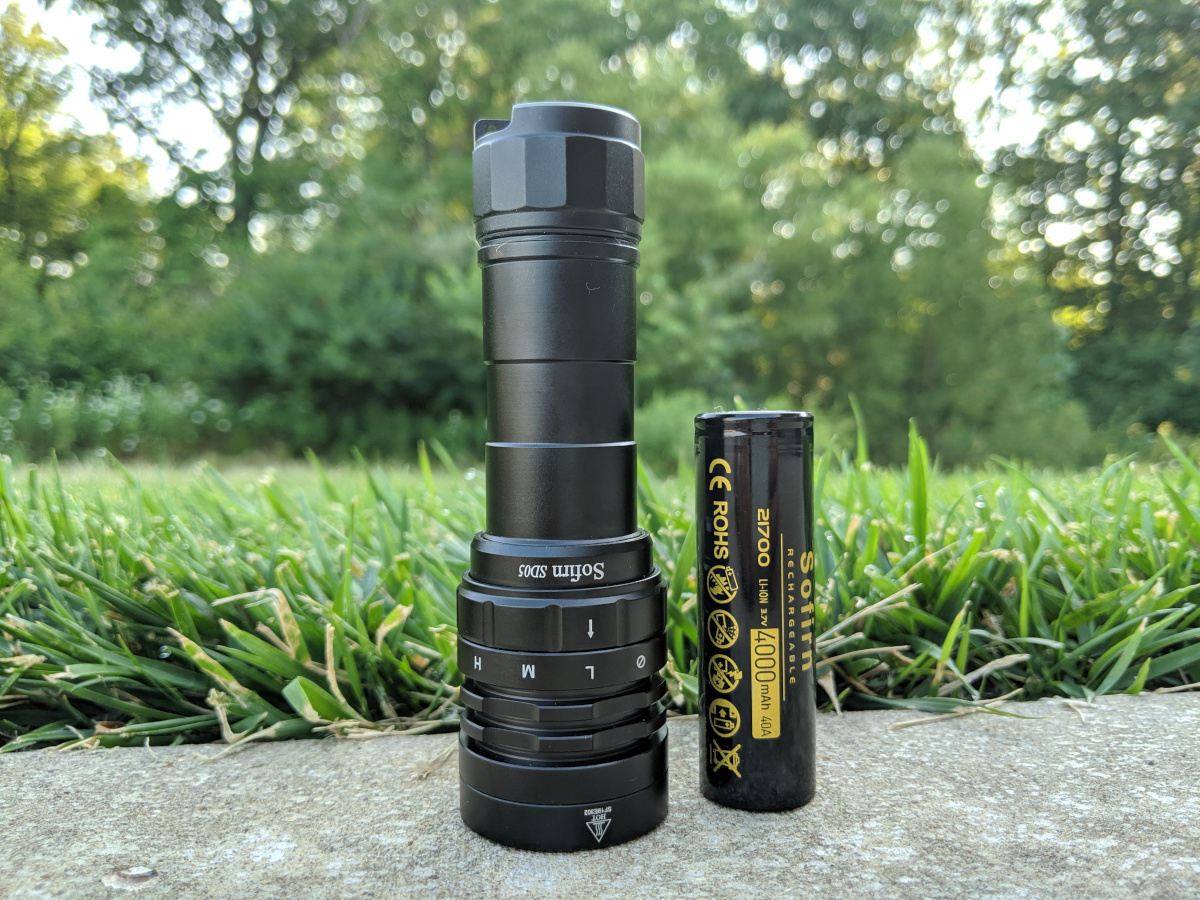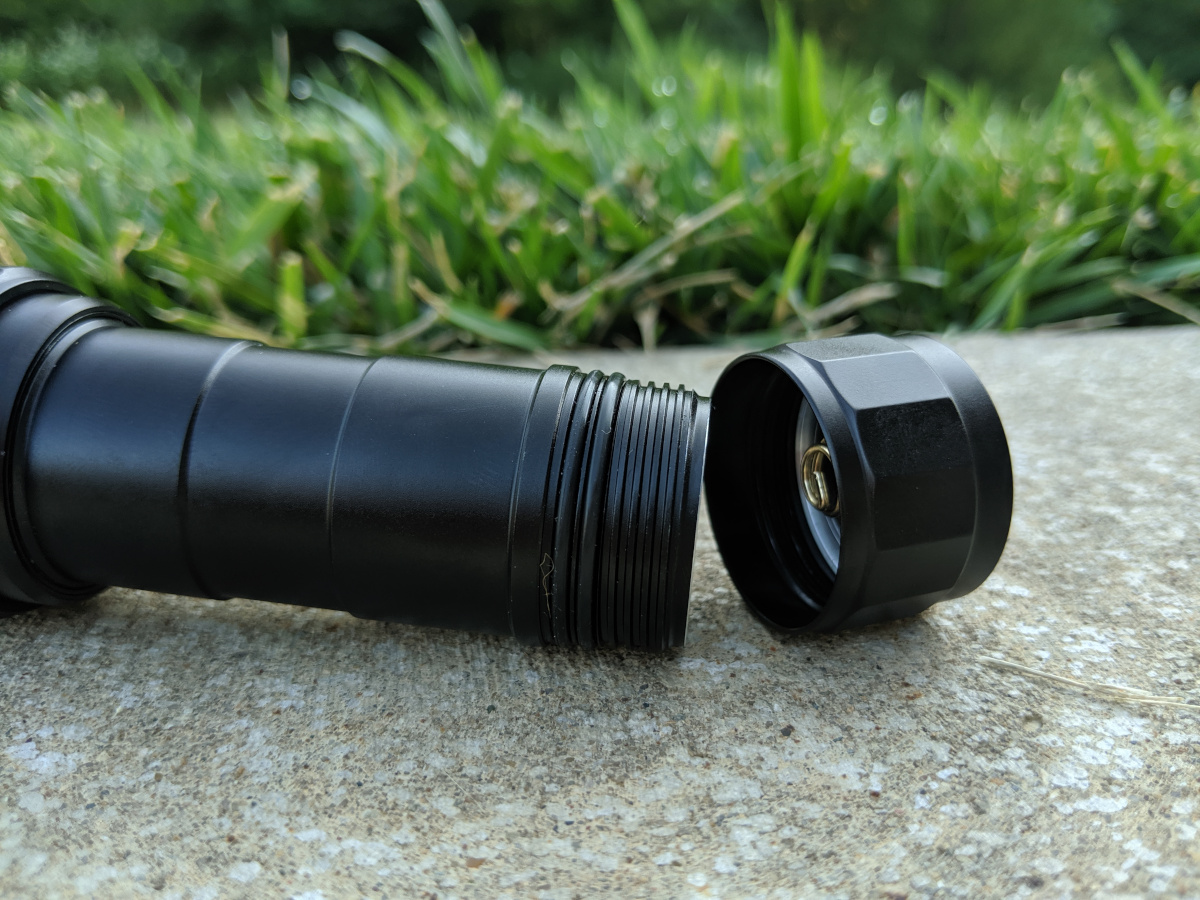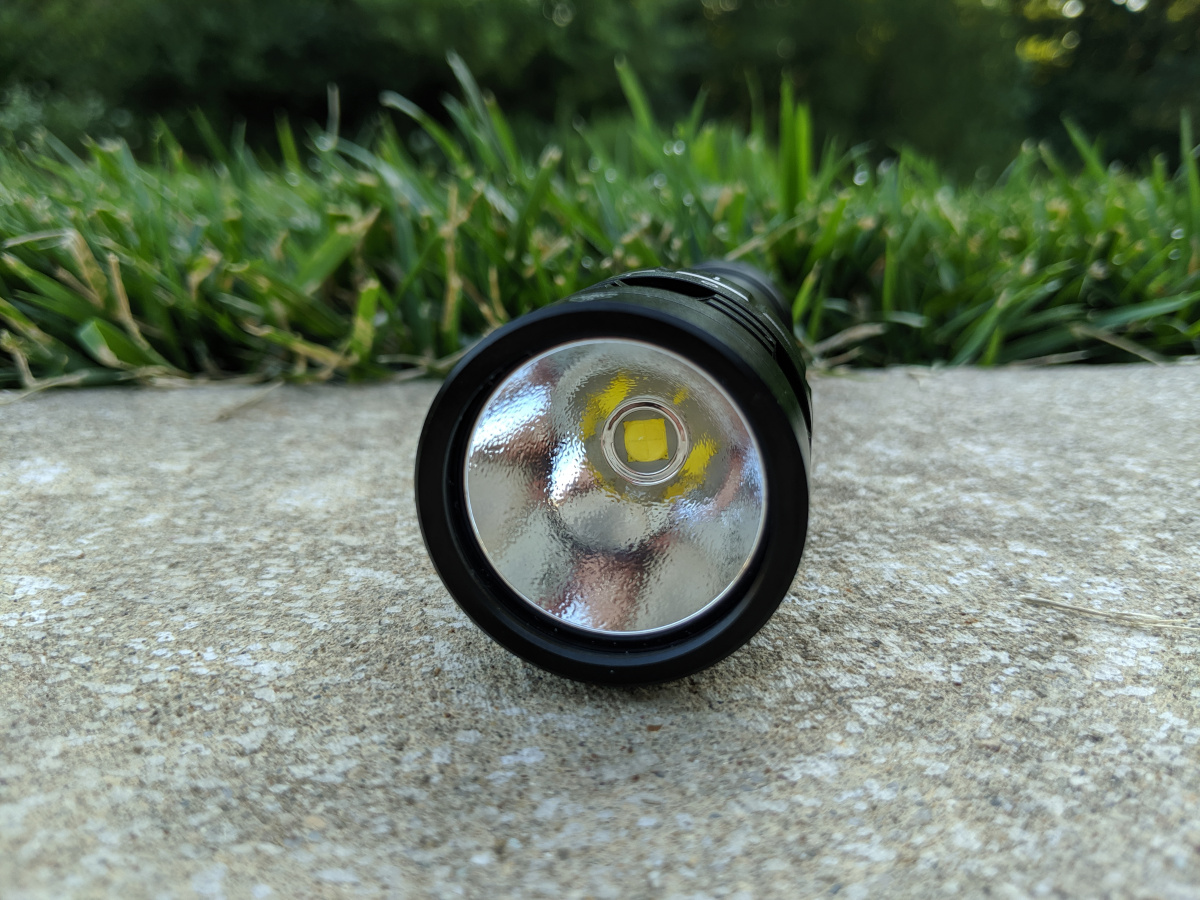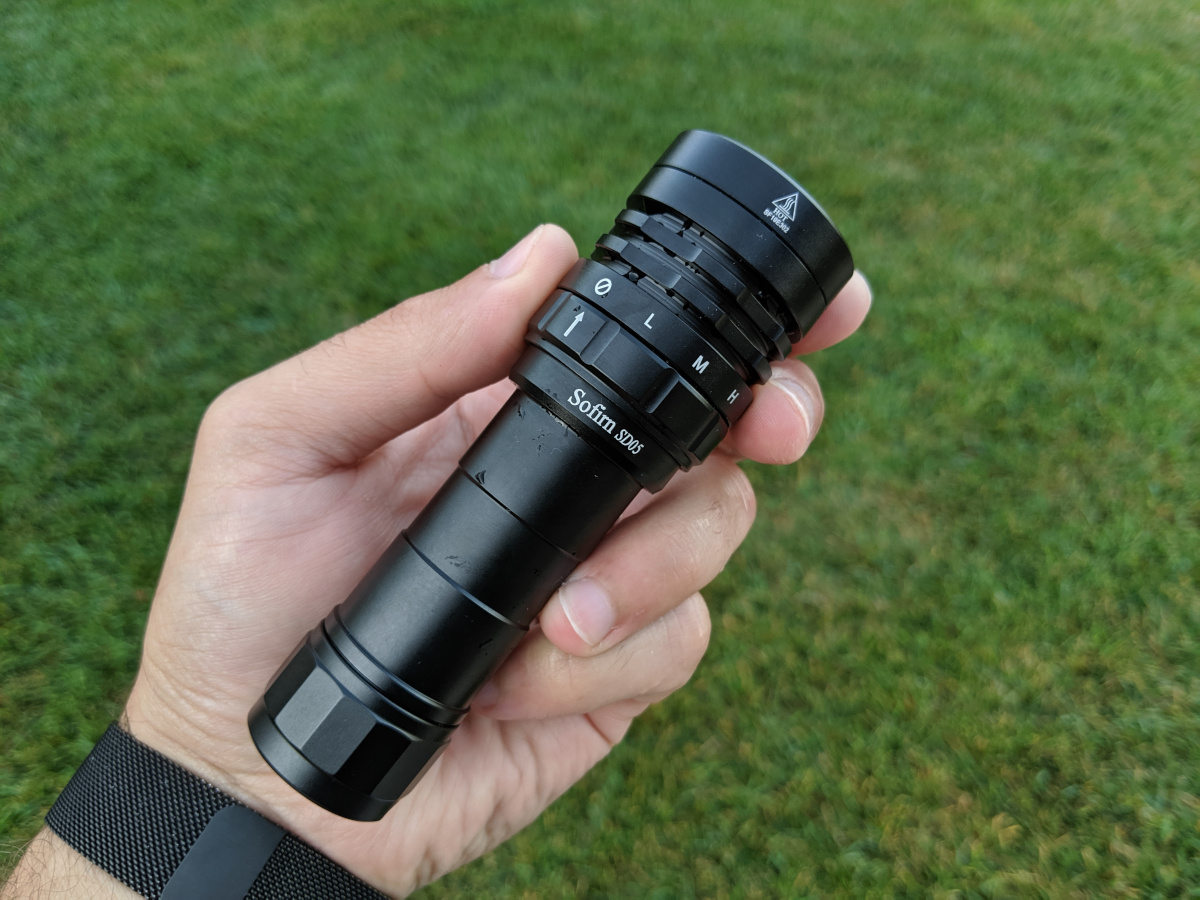 Beamshot: it's a modern Cree LED, so you know there will be some tint shift. It doesn't look great on a plain white wall, but in real-world usage the beam looks fine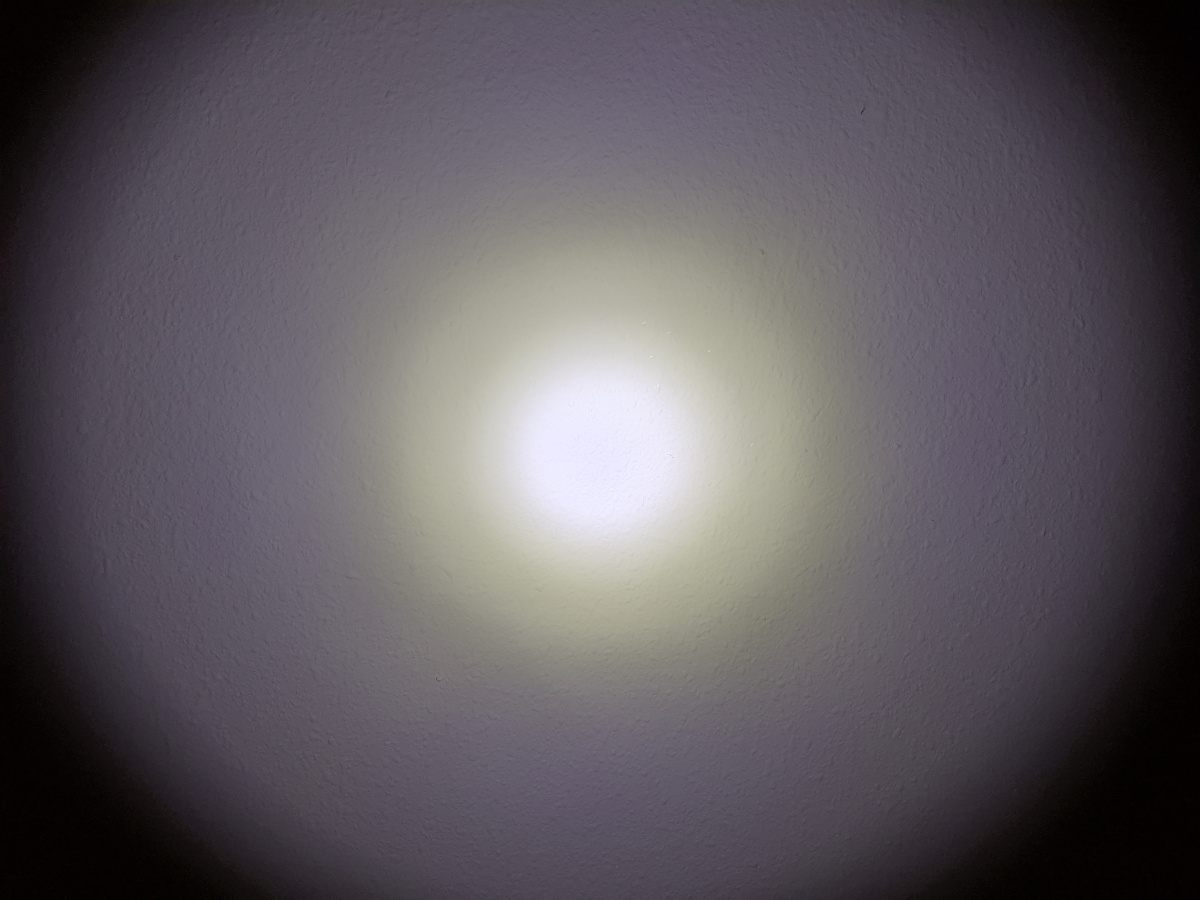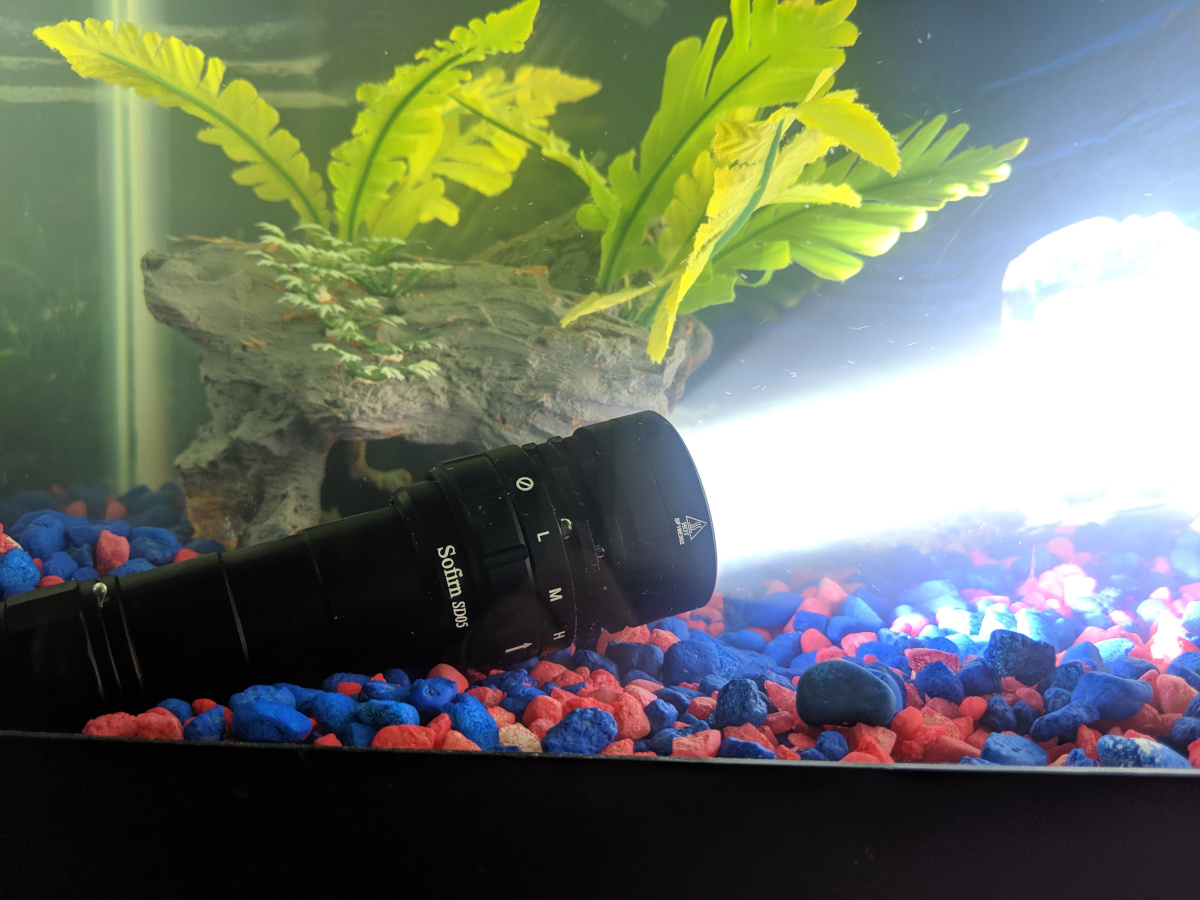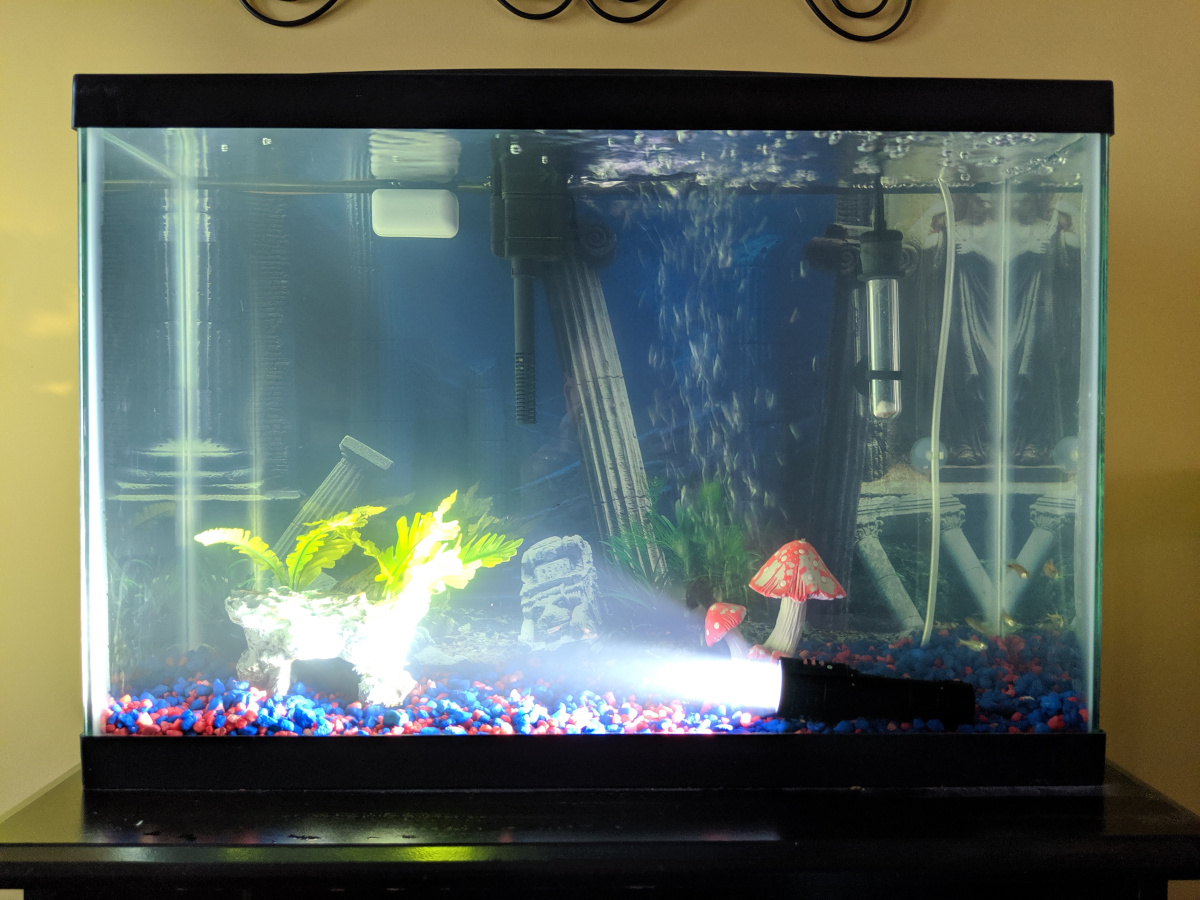 UPDATE 2019-08-22
The lake trip is done and I was able to give the Sofirn SD05 some underwater time. One day while fishing, I tied the SD05 to a string and sunk it to 25 feet of water and left it there for about 5 hours. Then I took it back to land and let my children play with it in the 4 foot pool. There was no sign of water ingress, no fogging, nothing. It worked flawlessly.
This pic is back at shore, immediately following it's time at 25 feet. Sorry that I don't have a proper underwater camera - I had to stick my Pixel 3 inside a ziplock bag and submerge it to try and capture some underwater shots… which doesn't work out all that well.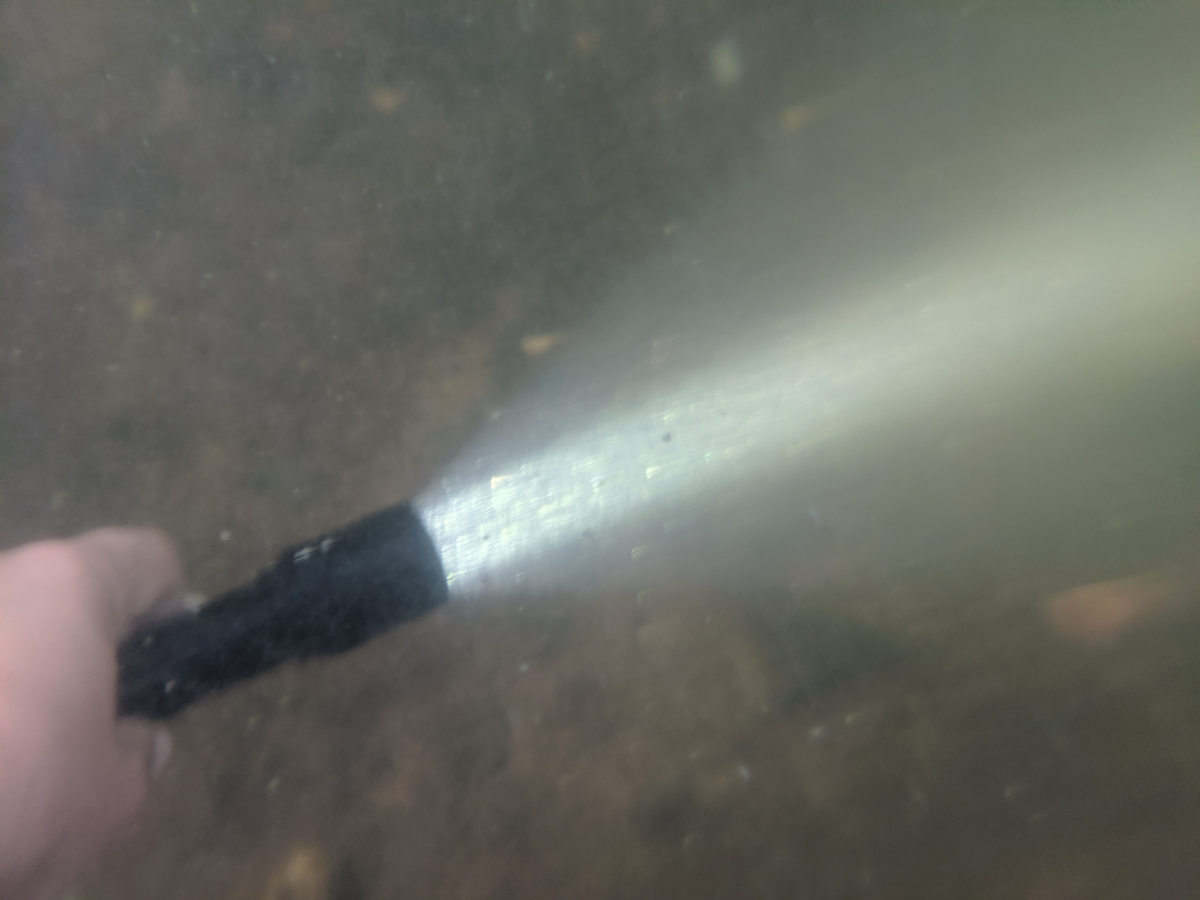 And here's a couple head shots after breaking through the blue threadlocker: