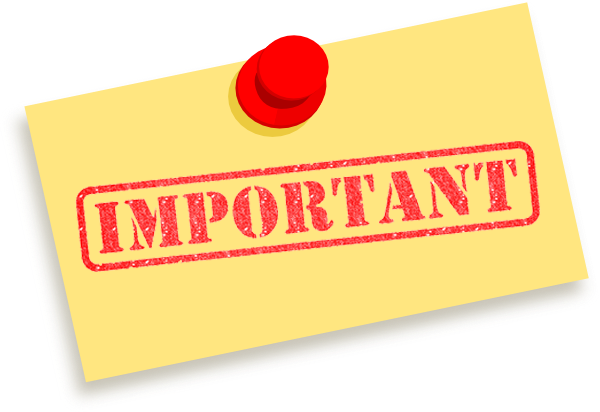 Due to a photobucket's policy change , pictures can not be shared freely anymore …
To be able to view all the pictures of this review please install this Chrome Extension :
*MINI TN30 is a portable but powerful LED flashlight, which adopts three CREE XM-L2 LEDs to make output up to 3380 lumens.
Overview/Specifications :
- LED: Three Cree XM-L2 LEDs with a lifespan of 20+years of run time.
- Max 3338 lumens output using 4 * 18650 batteries.
- Level 1: 1.2 lm. 1200 hours; Level 2: 45 lm. 75 hours; Level 3: 422 lm. 10 hours; Level 4: 1118 lm. 3.5 hours; Level 5: 1580 lm. 2.3 hours; Level 6: 3338 lm. 1 hours; Standby: 67 uA; Strobe: 3338 lm. 1.8hours.
- Max runtime: 1200 hours.
- Max beam distance: 440 meters.
- Peak beam intensity: 42000cd.
- Impact resistant: 1.2 meters.
- Waterproof to IPX-8 standard, 2M.
- 178.00mm length, 64.50mm bezel diameter.
- Weight: 559.80g without battery.
- Aircraft grade aluminum body structure.
- Premium type III hard anodized anti-abrasive finish.
- Ultra-clear tempered glass lens with anti-reflective coating.
- Momentary forward click tactical switch. - Strobe mode for tactical and emergency use.
- Smooth reflector for max light output.
- Highly focused beam for maximum distance.
- Tactical knurling for firm grip.
- Streamlined body design.
- Mechanical reversed polarity protection design for battery carrier.
- Intelligent highly efficient circuit board design for max performance and long run time.
- Specially designed for Military, Law Enforcement, Self-defense, Hunting, Search & Rescue and Outdoor activities.
Intelligent temperature controlled light output for user safety.
First Look :
Flashlight in it's box , classic brown Thrunite box :
Package Contains :
Flashlight
Holster
User manual
"Thank you" card
Lanyard
2x O-rings
E-switch rubber "sealing"
A closer look :
Flashlight has similar size and style of an SRK :
Flashlight in hand :
Flashlight has 3x XM-L2 emitters with OP reflectors (special designed triple reflector). It has also AR coated glass :
Notice the nice bezel

:
It changes modes through the e-switch . Note also the little led in the center of the switch , which works as a battery indicator :
The other end of the flashlight , with a nice hole for lanyard :
A closer look at the body , with beautiful , not aggressive knurling :
Flashlight uses a battery carrier , that carries 4x 18650 batteries :
It has a 4S setup , that means all batteries are connected in series :
And here is the part of the head that connects with the battery carrier :
Tube has some nice , "square" & anodized threads :
Flashlight's Holster :
Holster is designed for mini TN30 , flashlight fits very nice! I really like when companies give a nice holster . :
How it works (&modes) :
Flashlight has 5 modes : Moonlight , Low , Medium , High , Turbo + a hidden Strobe mode
Flashlight uses the e-switch at the side for on/off and mode change functions .
Operation :
Turn on /off
Press the side switch to turn the light on/off.
Change modes
When the light is on, long press the side switch to cycle through Low, Medium and High.
Shortcut to Firefly(Moonlight) : When the light is off, long press the side switch to get Firefly mode.
Double click to turn to Turbo from any mode. Another double click to get Strobe.
Memory function
The light will turn on in the last mode accessed, except for Firefly, Turbo and Strobe.
Battery Indicator :
In all modes except fmoonlight , the led in the e-switch indicates the % battery capacity :
When Blue light is ON , battery has capacity >20% :
When Red light is on , battery is running low (around 3-3.2 Volts , after 2 hours in turbo) :
When Red light is flashing , means batteries need charging and flashlight can't turn on :
Measurements :
Batteries used in measurements : Samsung INR18650-30Q 3000mAh
Lumens on different modes :
Moonlight - 1 lumen
Low - 45,47 lumens
Medium - 373,96 lumens
High - 1737,7 lumens
Turbo - 3378 lumens
My test , with thermal data :
Turbo mode :
A very good runtime , providing 60% (1750 lumens) for about 2 hours !
Medium mode runs stable for more than 3 hours , producing 1737 lumens .
Intensity :
Mini TN30 : Coming soon…
Beamshots :
Wall @ 12m ( ISO 100 , S 1/8 ) :
Turbo :
Nitecore MH20 turbo for comparison (970 lumens) :
High :
Medium :
More beashots (Turbo mode) :
Control Shot :
And …
Control shot :
And again …

Conclusion :
A great "soda can" style light , with more than 3000 lumens output in turbo and offers a great variety of modes . Runtimes are good in every mode , even on Turbo . Flashlight's quality is superb , without any machining marks or weaks spots on the anodization . Battery indicator feature is a nice addition , even though i would like another "warning" somewhere in the 3.5-3.8V range .
More info can be found in my detailed review

Comment if you want me to check something on the flashlight , or tell your opinion . Thanks !
Now , there is a newer version of this light , with better output , using xp-l v6 leds. Be sure to check it out


Official Website: (5% OFF with Coupon Code: THRUNITE , limited time!) : http://www.thrunite.com
Amazon US : Amazon.com: ThruNite