Aux board first steps here
https://budgetlightforum.com/t/-/49940#comment-1355514
Boards can be build as Gen 1.0 to 1.7
Generation 1 High/low capability but then LEDs dim to about 50% between full and empty battery
Generation 1.2 LEDs are voltage stabilized High/low does not work, no LVP
Generation 1.5 unregulated LED voltage + LVP
Generation 1.7 stabilized with LDO + LVP
Similar flowchart as the FW3A, but at the moment no v2.0 planned, depends on sales numbers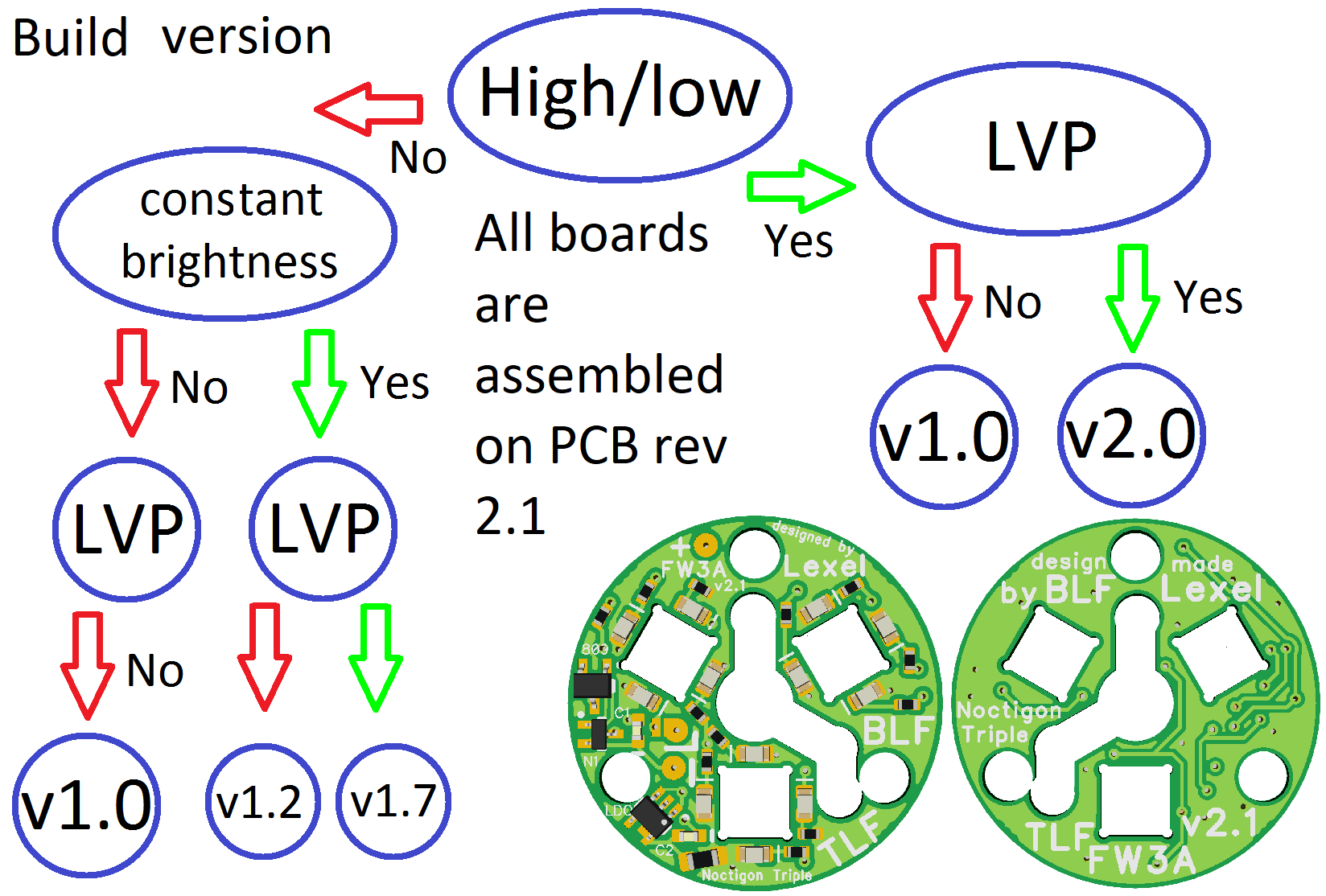 - version with LDO → High/low not possible
version with LVP → High/low not possible
→ flash

#define

INDICATOR_LED_SKIP_LOW setting as well
LDO → constant brightness and color mix over full battery voltage
LVP → shuts down when battery low (2.93V without MCU, 3.3V with MCU used)
.
replaces original front board
Sample with rainbow and WW

.
Production board and stencil ready, the Fab let me down again removing the frame for positioning with 4 rods on a base plate
and that after the order was delayed almost 7 weeks due to shipping problem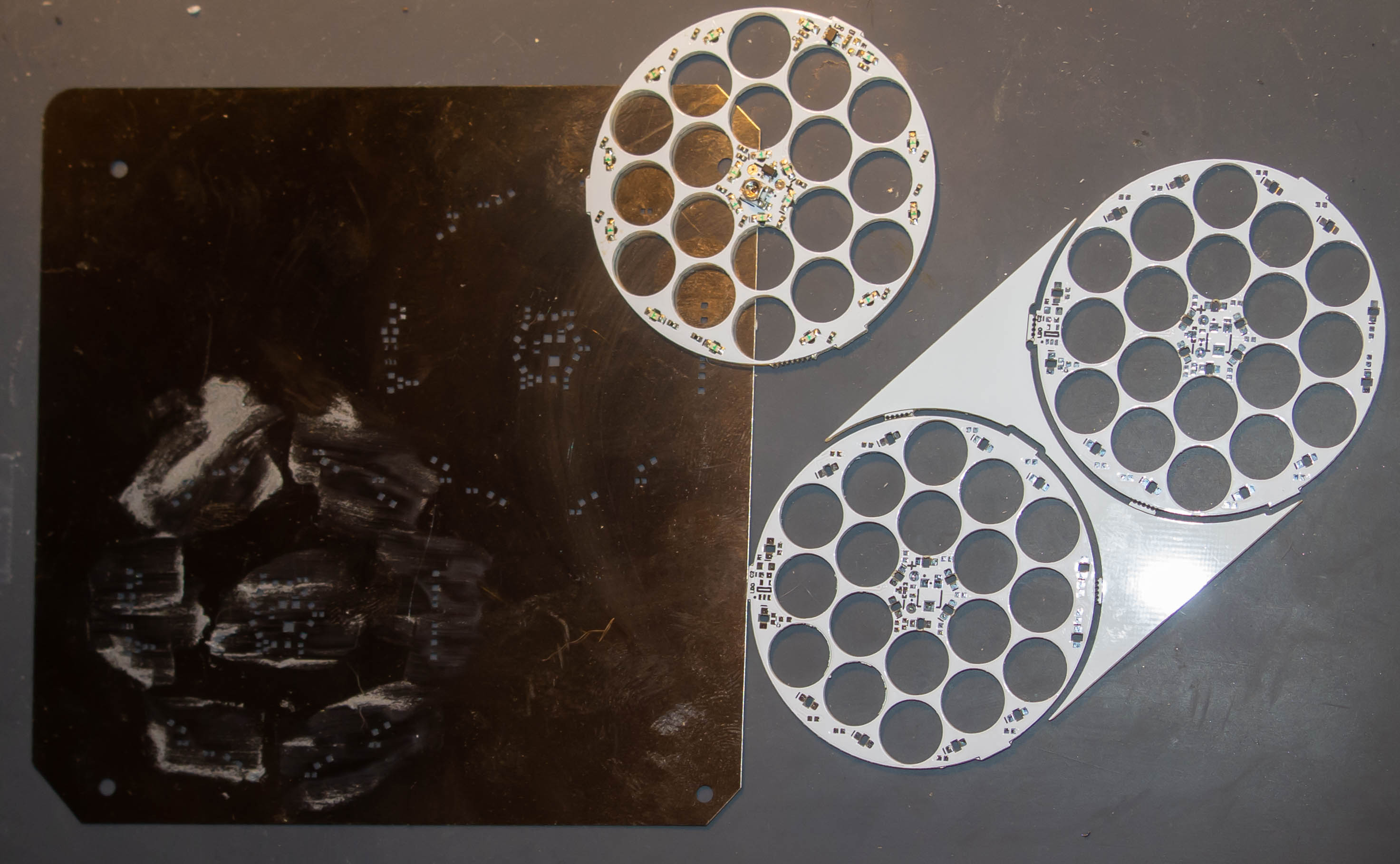 any color combinations are possible each LED could have a different color
.
LEDs as you wish colors and patterns
460nm blue, pink, red, orange, yellow, green, ice blue, WW, CW (the yellowish green is too inefficient)
New LED batch comparator boards for 3 brightness levels made

[LED colors] (top are most efficient, bottom inefficient)
LED color and each single LED current based on my "medium 0.5mA" brightness level
green 19.1uA
blue 21.2uA
ice blue 25.2uA
pink 30.7uA
CW 38.7uA
WW 40.2uA
red 50.9uA
orange 124uA
yellow 206uA
my LED brightness scale is based on my Rainbow+WW boards total current while LEDs seem same brightness
basically I have 5 levels "1mA", "0.75mA", "0.5mA", "0.3mA" and "0.15mA"
this does only reflect on rainbow boards with WW the total current drawn
on the boards the total current depends on used colors and brightness level ("0.15-1mA")
.
I can also build a board with a current consumption you want
for example, you can order a 0.5mA pink/green all 18 LEDs equipped