Keeppower IMR26650 4200mAh (Black) 2014




Official specifications:
KeepPower IMR 26650 3.6V/3.7V 4200mAh High Drain Li-ion Rechargeable Battery
Type: Li-Mn
Min Capacity: 4100mAh
Typical Capacity: 4200mAh
Normal Voltage: 3.7V
Quality Lithium Ion rechargeable cell
Maximum Capacity and Reliability
Ultra Discharge Current: 50A
4.2 volts max voltage and 3.6-3.7 volts nominal voltage
Flat top: Yes
Dimension: (D)26.50mm*(H)67.000mm
Weight: Max. 95.0g



This is a high current 26650 battery, but as the test shows, the current rating is too optimistic.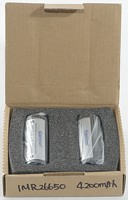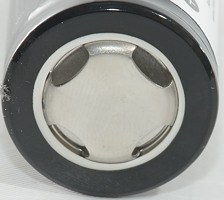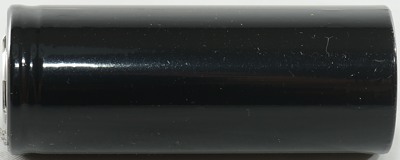 One of the batteries got rather hot during my test and melted the shrink-wrap




Looking at these curves the cells does track nicely in capacity and can handle 20A, but 30A is too much.
The 50A may be meant as a pulse rating, but the specification does not say it, a pulse rating must also include a pulse time and preferable a repetition rate.




This test "only" goes to 15A and the battery handles it fine.






Conclusion

The battery has good high current performance for a 26650 battery, but not as good as the specifications promises.
The cell looks like good quality and as usual my rating will be acceptable, but do not run it at 50A.

It is also interesting to compare it to some of the best high current 18650, the large size has advantages at 20A.



Notes and links

How is the test done and how to read the charts
How is a protected LiIon battery constructed
More about button top and flat top batteries
Compare to 18650 and other batteries
Compare to 26650 and other larger LiIon batteries