UltraFire SZ18650 9900mAh (Yellow)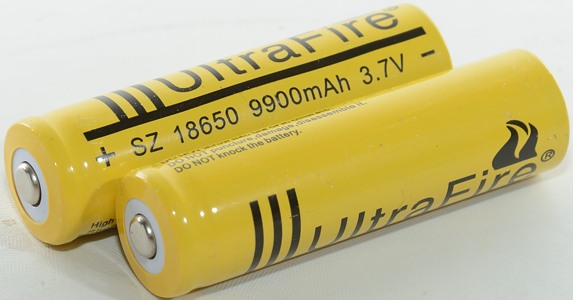 Official specifications:
Capacity: 9900mAH

Voltage: 3.7V

Size: 65mm x 18mm

The latest battery scam from China.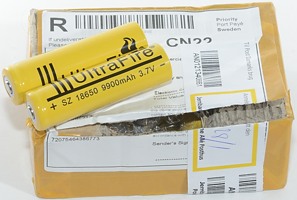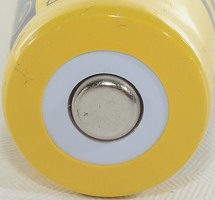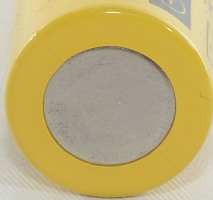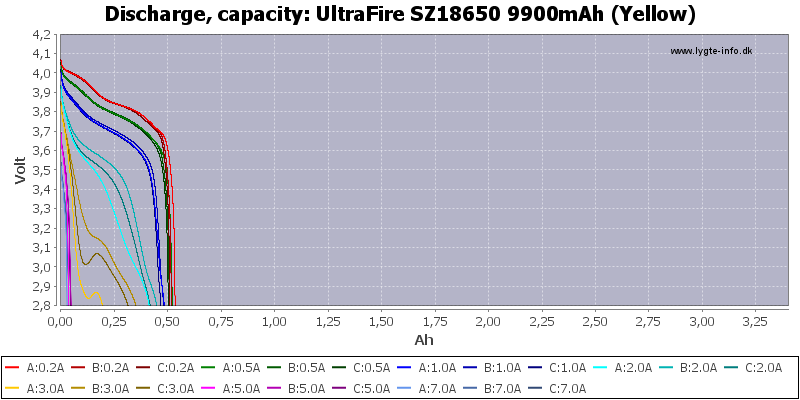 I tried 3 cells, there were surprisingly well matches, but below\* rated capacity and not able to deliver much current.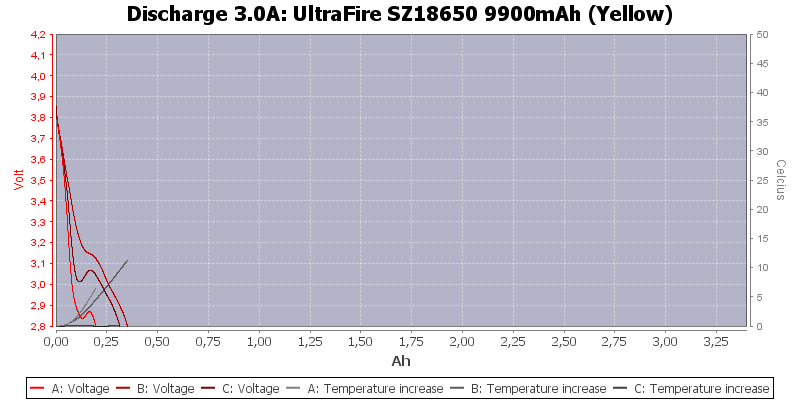 They do stay cool.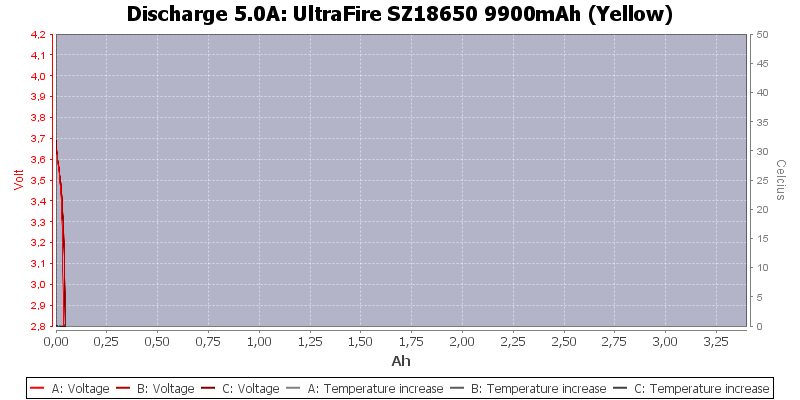 Also at "high" current.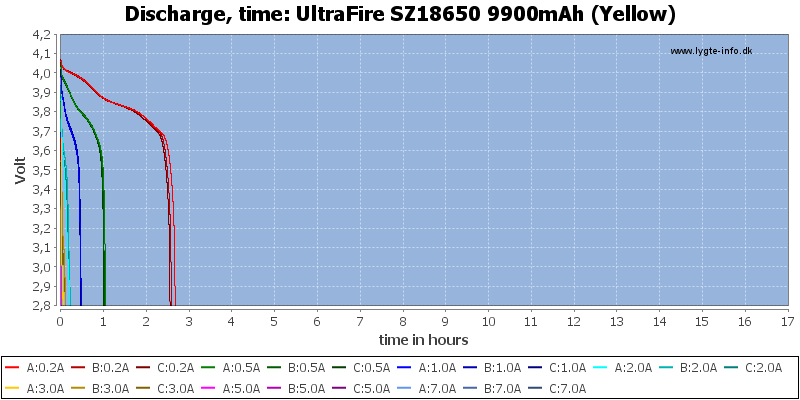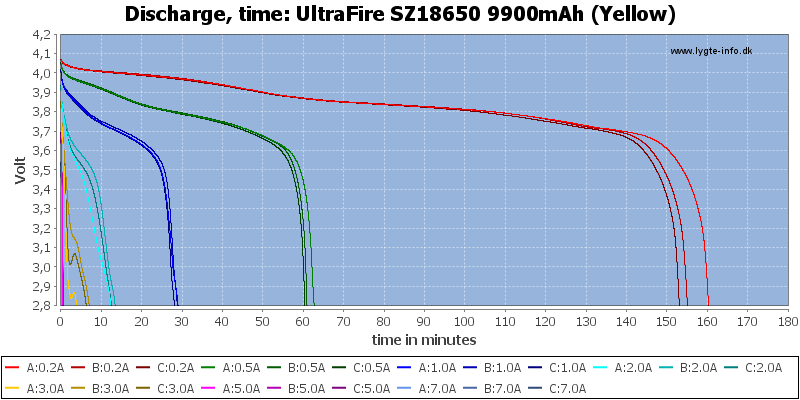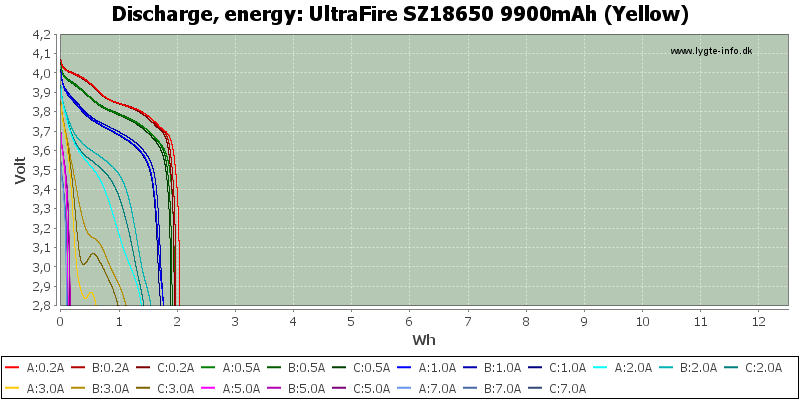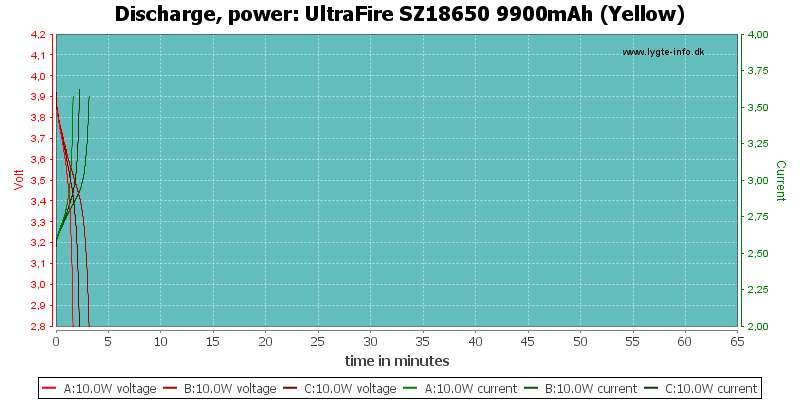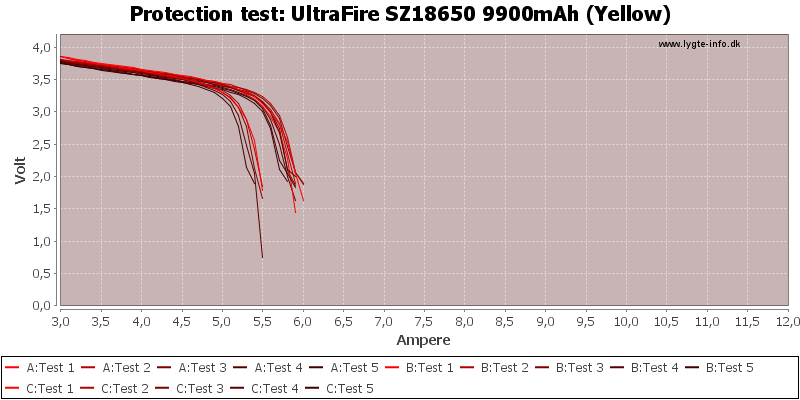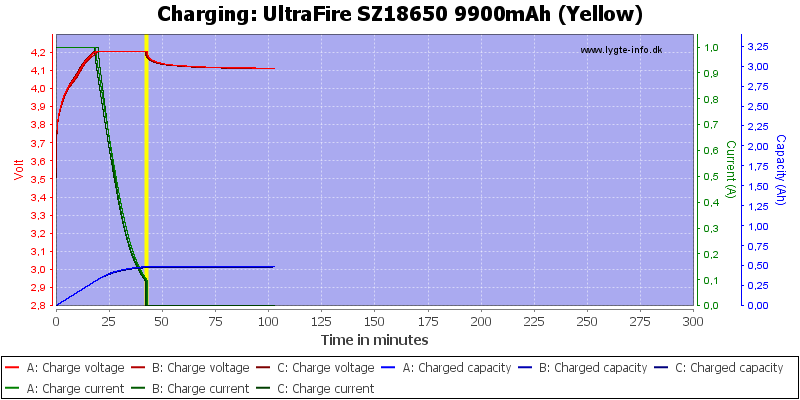 Conclusion
Any brand name cell is cheap compared to these, when looking at \$/mAh. For cheap cells look for brand name 2600mAh cells, never something above 3500mAh.
The rating is, of course, bad
Notes and links
\*"Very much below" is probably more correct.
How is the test done and how to read the charts
How is a protected LiIon battery constructed
More about button top and flat top batteries
Compare to 18650 and other batteries