Hello Scholars :GRADE:
The original TP 4056 is only a charger, with over-charge protector. Here is the newer version of the TP4056, that has separate over-discharge protected output(that cut off if the voltages reaches below 2.4v). As you can see in the image, the inner B- & B+ are battery charging terminals and the outer terminals are the protected outputs.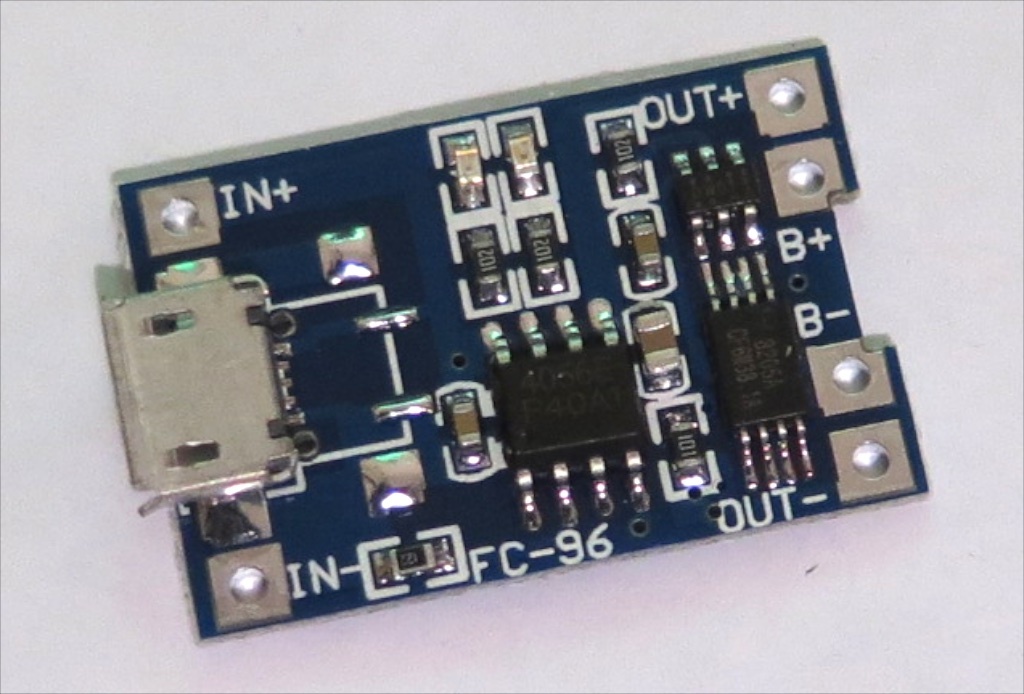 So-
Have anyone experimented with these ones?
I am combining multiple TP4056 to create a 18650 cell pack. Purpose- Charging 6 cell 3.7v batterypack in less time.
Refer to this video that uses the original TP4056
https://www.youtube.com/watch?v=KoHtxZG7leQ
This video only explains about charging the multiple cells at a time. But I have selected the TP4056 'with protected output', to make a permanent batterypack. For that I will have to use the output terminals on it.
But my main question is that, can I combine the output terminals of all 6 TP4056 together to get a single output? Will the protection work in that way?
Thank you.