The post says that 2x12mm are too long and need some grinding. It says that 2x10mm should be fine, but I can only find 2.5x10mm. Anyone who has the light at hand, do you think that 2.5x10mm will fit without grinding?
I asked that question and he replied that the slots are not wide enough.
That does not make any sense at all. Tritium slots that need to be modded to fit tritium vials? What are you doing Jetbeam?
Thanks for all the information shirnask.
This is not the place for post LumenMax, see here
—
I did find 2x8mm trits seem to exist in a few places and 2x6mm at mixglo. I'm going to wait and see how I like the light first since it's so hard to find an exact fit.
I bought 2x6mm trits locally, it is a size that fits certain bait-locators in fishing.
I think this is a European fishing trend cause I fish and shops around here would not know what you meant and send you to look at gun sights or something.
This is one of those, it tells the fisher that the fish is on the hook electronically, but it also has two trit slots.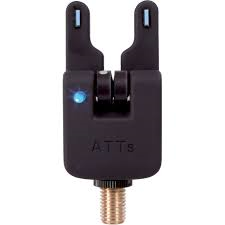 Not a fisherman so I would not know exactly how it is employed, I guess it floats above the hook. Or not?
The fishing rod rests on that device and the fishing line goes in that tiny inner wheel. I guess when it senses line rolling it will raise up and possible alert the fisherman in other ways too.
As a kid we just clipped a bell to the end of the rod and I'm not even old enough to begin sentences this way.
I see, thanks for the clarification

I was kind of dumb founded myself as to what they where thinking. 1mm longer slots and 2x12mm would work fine and the size is pretty common. When I first measured the slots I thought they would work, that's the reason I ordered that size. But the slots are just barely not long enough.


I have seen a few post about people using 2x10mm trit vials, so I know they exist, I just can't find a seller. I think there was a guy on the other flashlight forum that did carry this size, but don't hold me to that. Have no idea if he is still even in the marketplace area there or not, I don't visit there anymore.
And no the 2.5mm in width will not fit unless you modify it. 2x10mm is as big as will fit drop in style, of coarse anything smaller will fit also, just not as much illuminated area. I checked with a drill bit at 2.49mm and it will not fit. The slots appear to be as best as I can measure around 2.25mm wide. If you have a rotary tool and a small cutting or grinding bit, It doesn't take to much effort to fit the larger 2x12mm and the slots are cut in aluminum.
If anybody comes up with a source with 2x10mm trit vials, please post up the source, several people here would probably buy 3 per RRT01.

4 choices it seems
unobtanium 2x10
cut the slot longer and use 2x12
cut the slot wider and use 2.5x10
Whoa! Vinh just made the RRT-01 the most popular new light of 2019!
and it Works with Protected 1200mAh 18350!!!
put the word out!
When using protected 18350. I think it would even be cool to add a Glow Ring!

he says he will install trits!
I really like the beam in the second video, super tight hotspot, even tighter than an HDS or a McGizmo Haiku
educate me on the white 1… High CRI?
White one is 6500k thrower led.
I'm waiting for high cri optisolis version. I don't think Vihn is doing this though.
that makes sense. Vinh tends to market to throw buyers.
The Optisolis and E21a options will come from Clemence
would anybody here be interested in a triple E21a upgrade kit, with triple trits?

what color trits would you want, how about RGB, or…I like green best, today
Definitely interested in triple or quad e21A from Clemence