Official Updates will be posted below here with the latest being on top:
Updated 7-18-18
Next milestone : Sending all the parts for production and waiting for them to be ready
Estimated timeline until next milestone : ~3-6 weeks
Steps to reach this milestone: It is a waiting game now for the production run to be ready, I will update this with a more exact timeline when I know more.
Update History:
7-18-18 – The Neutral White and Cool White LED's have been found! I am going to see if a warmer tint could also be made an option but no promises. We will have the option of either:
Cool white 1A 6000k P2 bin XHP70.2
Neutral White 3A 5000k N4 Bin XHP70.2
7-3-18 – We need a minimum of 100 sign ups to get this group buy price, I have no doubt we will reach this many sign ups. We will get further discounts as we get more signups but please do not factor that into your decision to order in case we do not make the next tier.
7-2-18 – Project Giggle Monster is officially going live after more then a Year of pitching the idea! Thanks to those that purchased the prototype lights and proved to lumintop there is a market for this light!
Early 2018 – The BLF GT starts shipping and a NASA research contractor asked me to build them a custom XHP70.2 GT for research testing, Lumintop pays enough attention to help me get the sample prototype parts to make this light for NASA and a few extras.
Early 2017 – I started to pitch the idea of this light to lumintop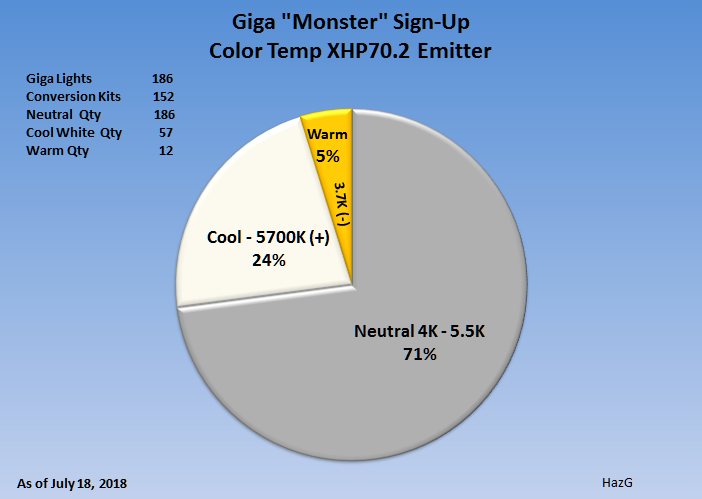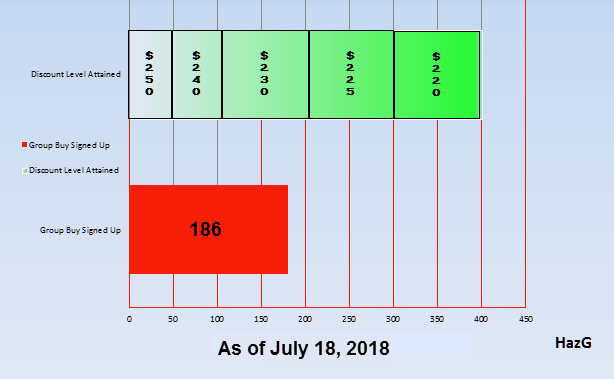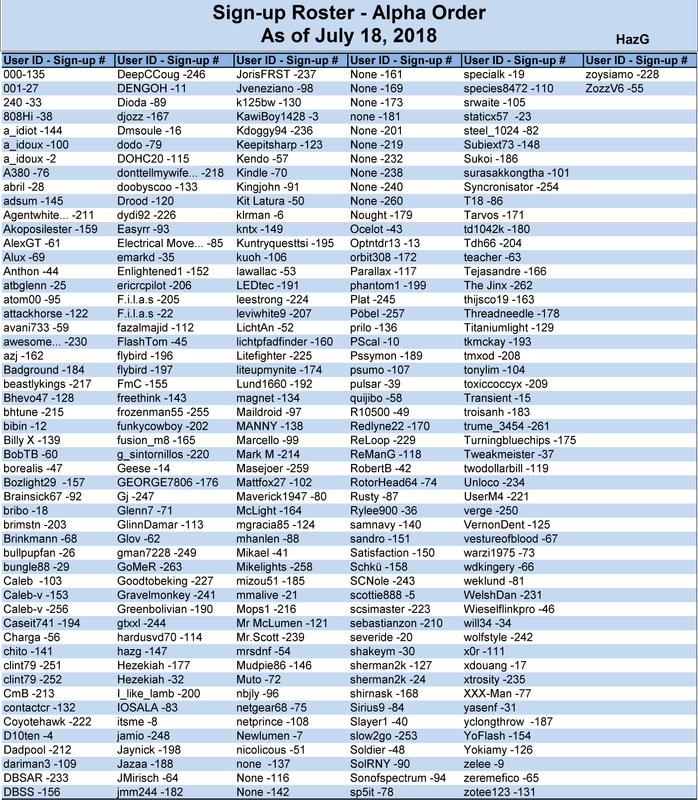 Charts thanks to HazG
Hi all,
The Roster is listing anyone that has taken the time to go through the sign-up and survey questions. If you only stated that you wanted something in the Thread and didn't go through the form, then you are not going to be listed. It would be a nightmare to try and go through the threads to create such a list. I hope that this is clear now.
The last time that we went through the shipping process, the shipments were broken down by the ranges of the sign-up numbers. While I'm not certain if it will be handled in groups this time around, I took the liberty to make the list to help everyone to know where they stood if in the event that it would be approached this way again.
The pie chart is depicting the results of the survey relating to the desired temperature of the emitter. However the chart does have the total Flashlights commitment quantity number and the commitment for the conversion kits in the upper left hand side of the chart.
Last but not least, I created a goal chart of the total GT70 full flashlights being committed to and contrasting that quantity against the quantity discount for said amounts. Once again, I made this "At A Glance Form" for everyone to see our progress.
Please note the date of the charts. If you don't see your name listed and you did sign-up, then you signed up after I created that particular chart. No worries, I'll be updating the chart quite often.
Hope the above helps,
HazG
Next Update July 21, 2018
—
This account is not actively monitored and PM's are disabled due to this. Contact one of the members below instead.
Project Giggle Monster members with access to the Team account:
Texas_Ace – Team Leader
JasonWW – Thread and Communication Management
Neal – China Contact / Translator & Order Management