After reading the results of djozz' 20mm XML ledboard tests, I was convinced to go ahead with my planned copper MCPCB mod.
I started with drilling 2.5 mm holes in the dielectric layer of the copper MCPCB:

Here's the front view of the copper MCPCB with the 2.5 mm hole. Yeah the holes are a little off centered but that's the best I could do with the available tools: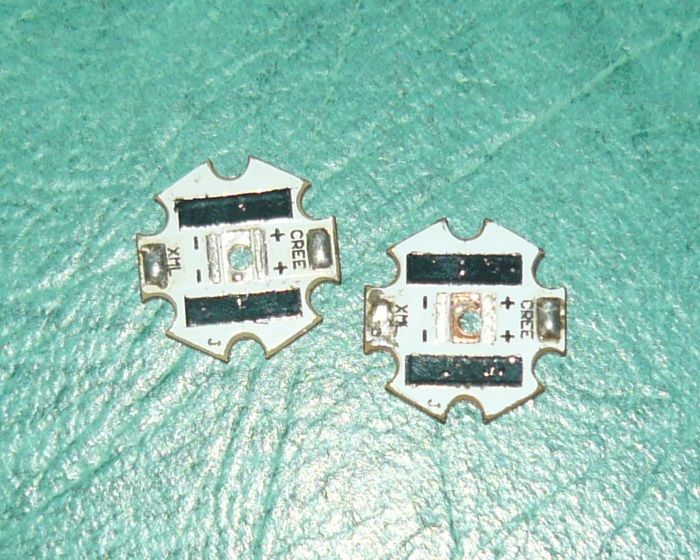 Here's the back view of the two copper MCPCBs with the holes: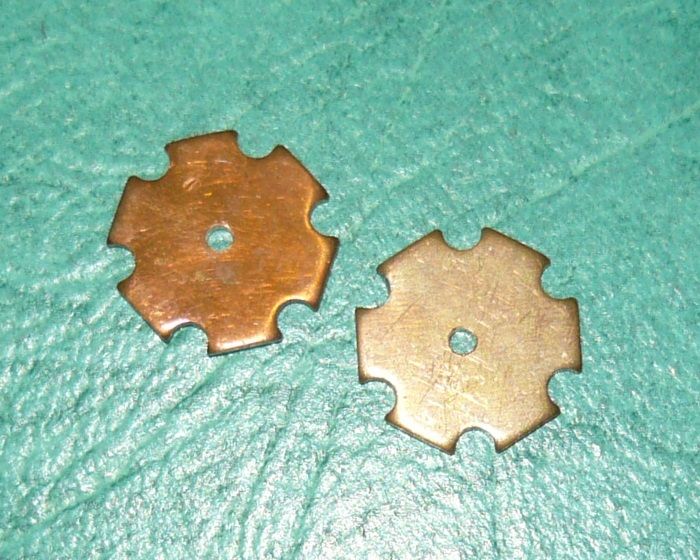 To fill the hole, I used the copper from an AWG 10 wire: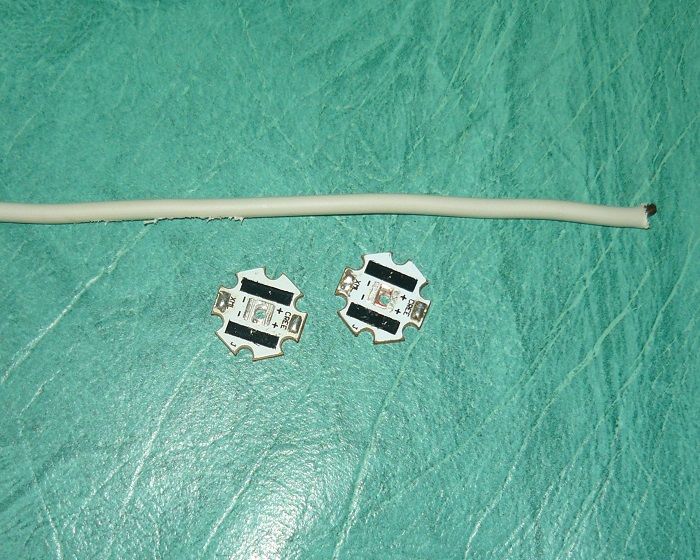 Since the AWG 10 wire is 2.588 mm wide, I filed and sanded it until its fits snugly into the MCPCB holes:

I filed the edge of the copper wire before hammering it to the MCPCB holes. Here's the front view of the copper MCPCBs with the AWG 10 wire fitted:

And the back view. The first MCPCB has its bottom (with the AWG wire) filed. I did not file the second MCPCB yet for comparison: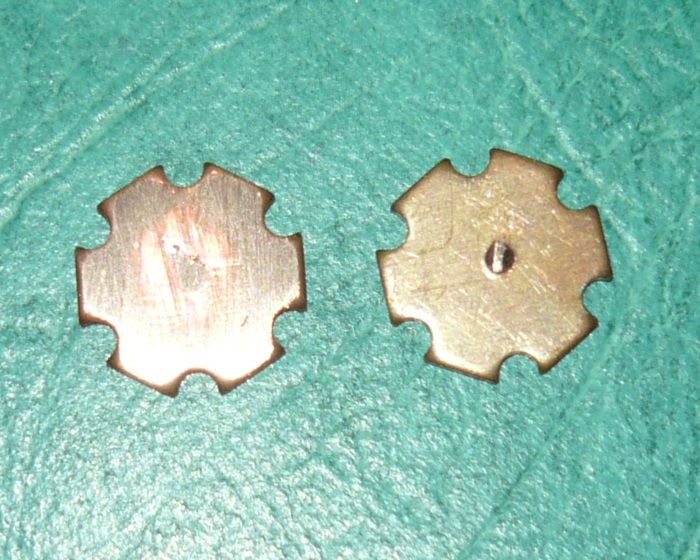 Here's my finished mods beside two copper SinkPads: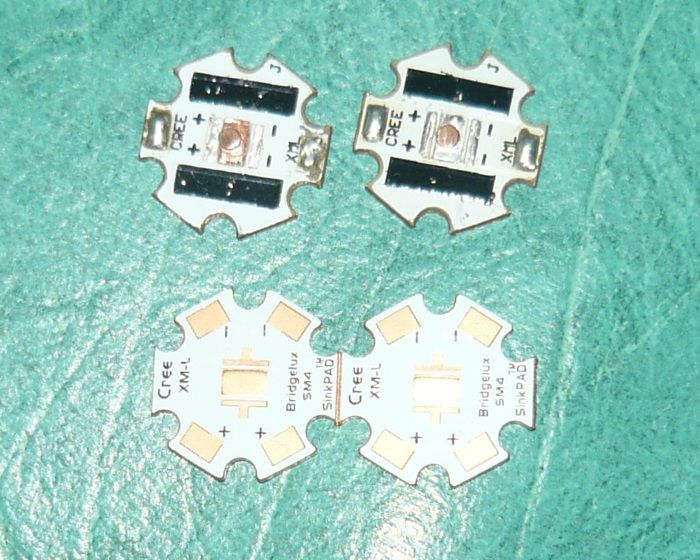 And here's the back view of the modded copper MCPCBs and the copper SinkPads.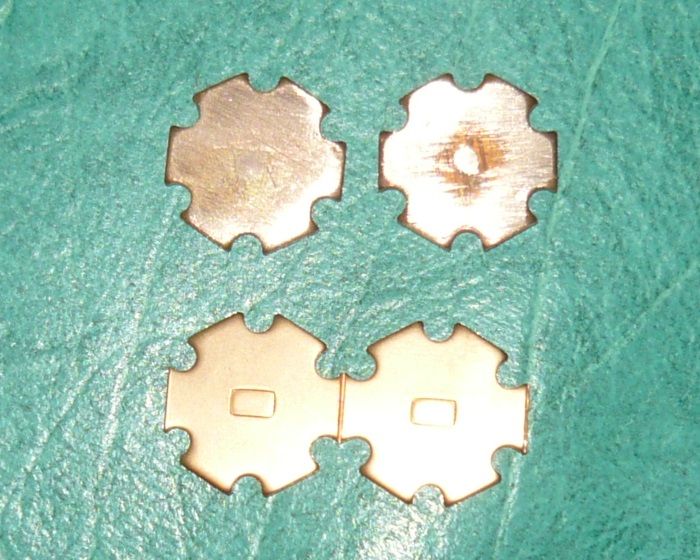 Yes my modded copper stars are not as smooth as the SinkPads but I bet they should perform just like SinkPads and Noctigons.