I have been wanting to build a light bar for a wile but I did not like using stars and external drivers drivers, plus there is no diy drivers that are rated for automotive use. I then stumbled on this forum and found PilotPTK light bar build. I then contacted him and had him design and prototype a 6XM-l driver board for me. I plan on making a lot of these so I wanted something very rugged to sell to off-roaders.
Housing is made from solid 6061-t6 aluminum and machined in house. Optics are Carclo 26.5mm narrow. Proto board has LT4 5000k LED's on it. (4700 lumens). Production board will have LT5 (5100 lumens on it.)

Light is 1.875"x7.875"x3" weights a little over 3.5lbs. It has about 305sqin of surface area.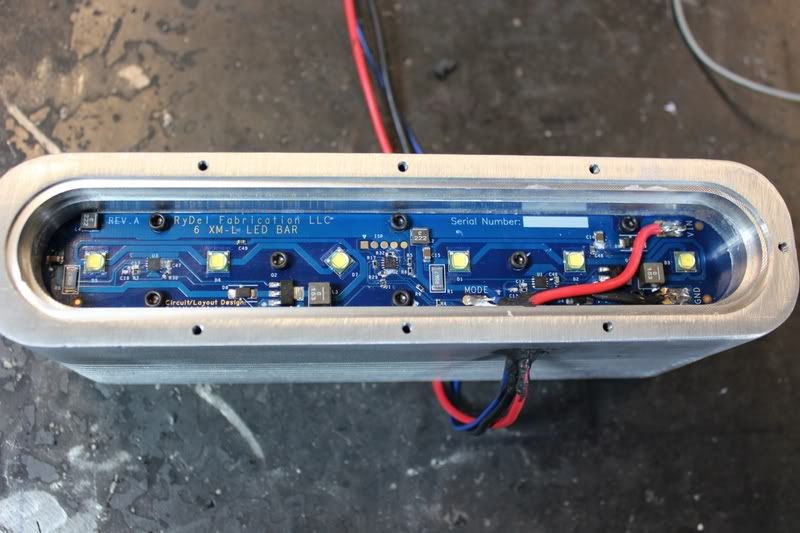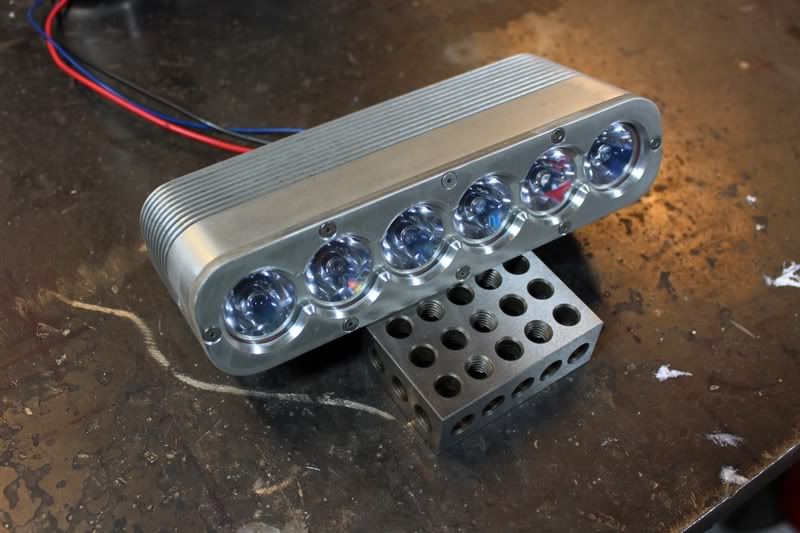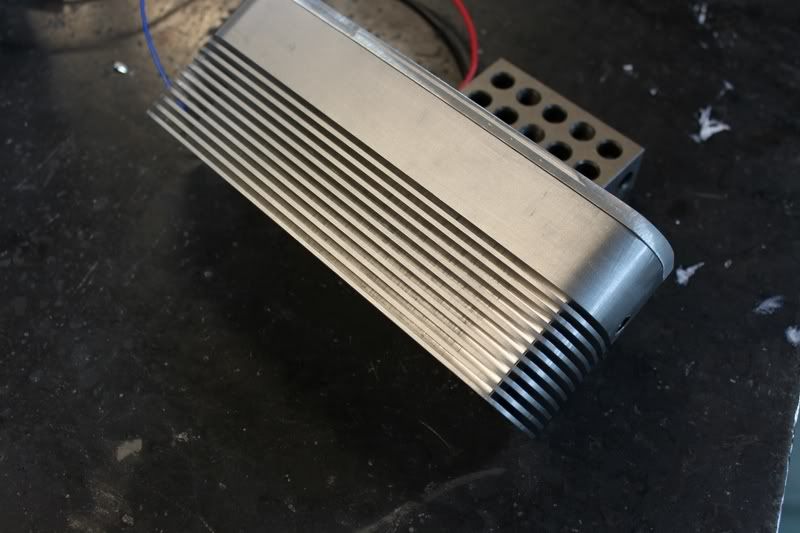 Barn is about 100 yards away and the trees are around 150yards.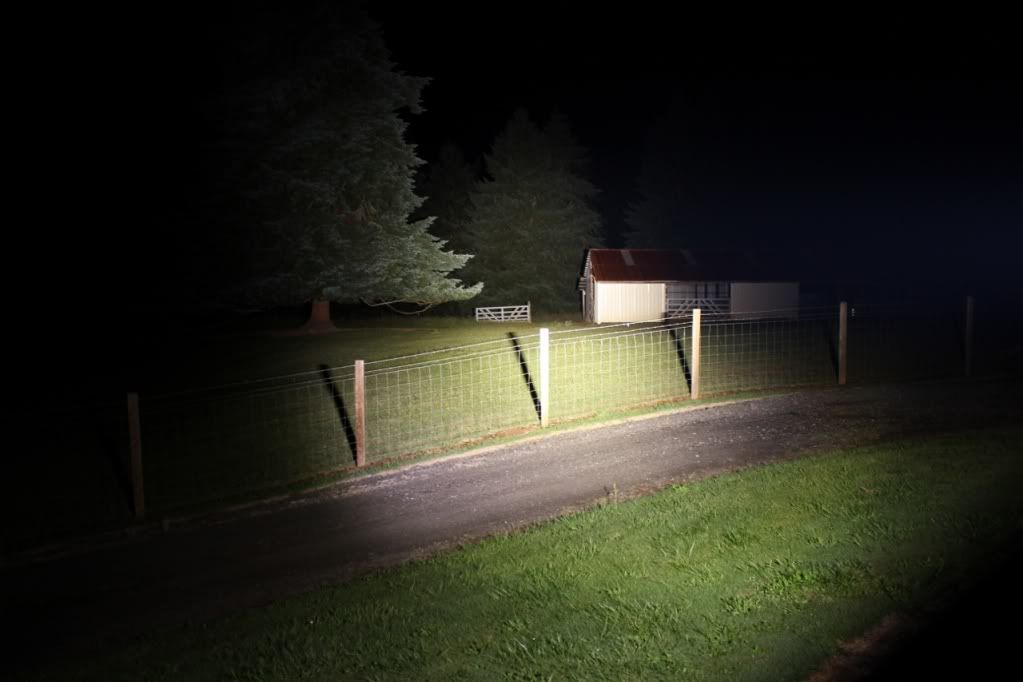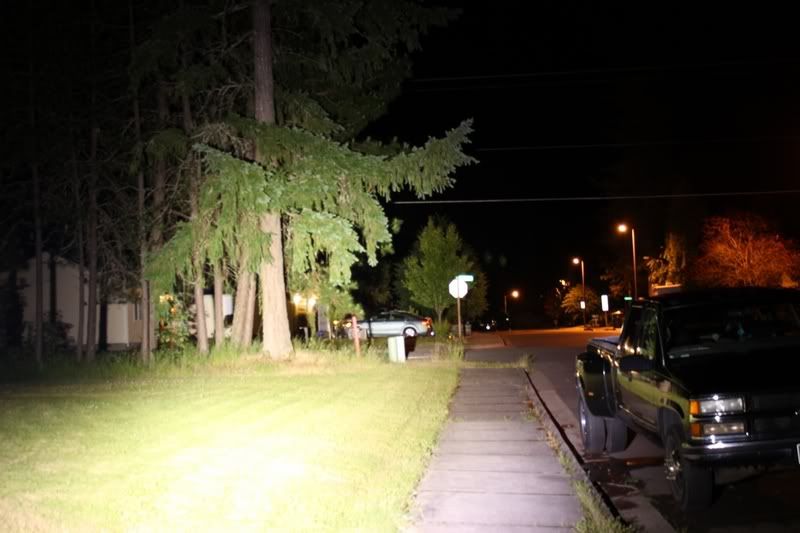 I need to double the amount of screws in the lens cover. The viton oring pushes the cover out a little between the screws. I also need to come up with a better wiring and wiring entry into the housing. When I change the screws I will leave the ends open and run the wires through there.