(I edited the title of this adding "driver ground" to be more specific)
So I got this red convoy s2+ with the metal switch (7135*8 2.8A) back when they had them for $12.99 on the Gearbest Special Deals.
Mine is not the fake version judging by the comparison photos in this thread: https://budgetlightforum.com/t/-/30740?page=7 (post #651)
It was my first Convoy and I wasn't thrilled. It didn't seem all that bright and the modes were sometimes a little "jumpy". Unimpressed I tossed it in a drawer, figured I'd try it again later when I had time, besides I had just got the BLF A6 to play with.
-
So now I had a closer look inside and the first thing I noticed was what appears to me as crappy soldering between the driver and pill. And the soldering was partially over top of the two notches used for unscrewing the pill. I thought why would they solder partially over the notches? Looking closer I noticed the driver was actually loose, and may have moved from its original position because the soldering didn't hold (or wasn't solid from the get go)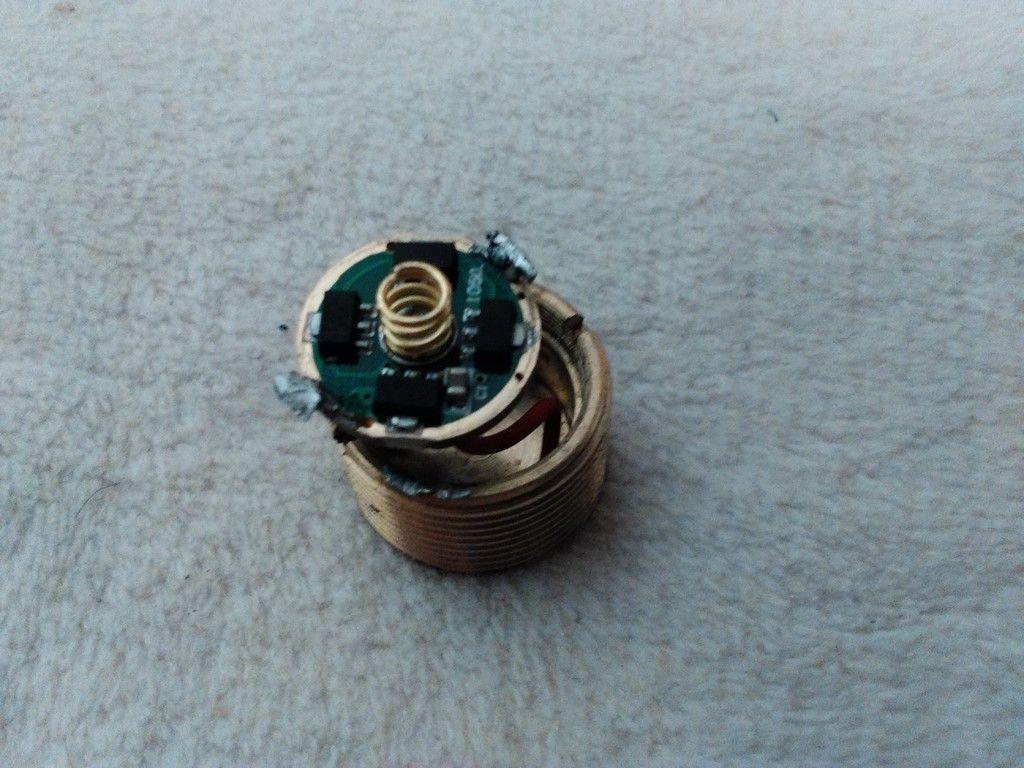 Since the soldering is the ground between the driver and the pill, (completing the circuit from battery negative through the switch and body) I have to assume the broken solder joints are the root of the problem.
-
So my question is what is the best way to ground these? (I know this is pretty basic stuff but I've only recently began flashlight mods/builds/repairs)
I did see this photo on one of the Convoy (Simon's) flashlight descriptions (S6):

Followed by a photo of a board in a pill with no solder and this wrote in:
"Don't need adding tin on the edge, more beautiful!"

So I thought why isn't my Convoy "more beautiful"?

-
Is the ground jumper wire best? Would it create higher resistance? (I ordered some 22 AWG premium oxygen-free copper/silicone wire)
Or is there another preferred method?
I also thought how it might be kind of hard to get that center area of the pill hot enough for the solder to stick to it, after all it is a big heat sink, so maybe that's why they solder to the thin edges instead?
-
Another concern I have is with the "thermal compound" under the MCPCB. It's a grey liquidy substance whereas I'm used to seeing a (usually white) thicker paste.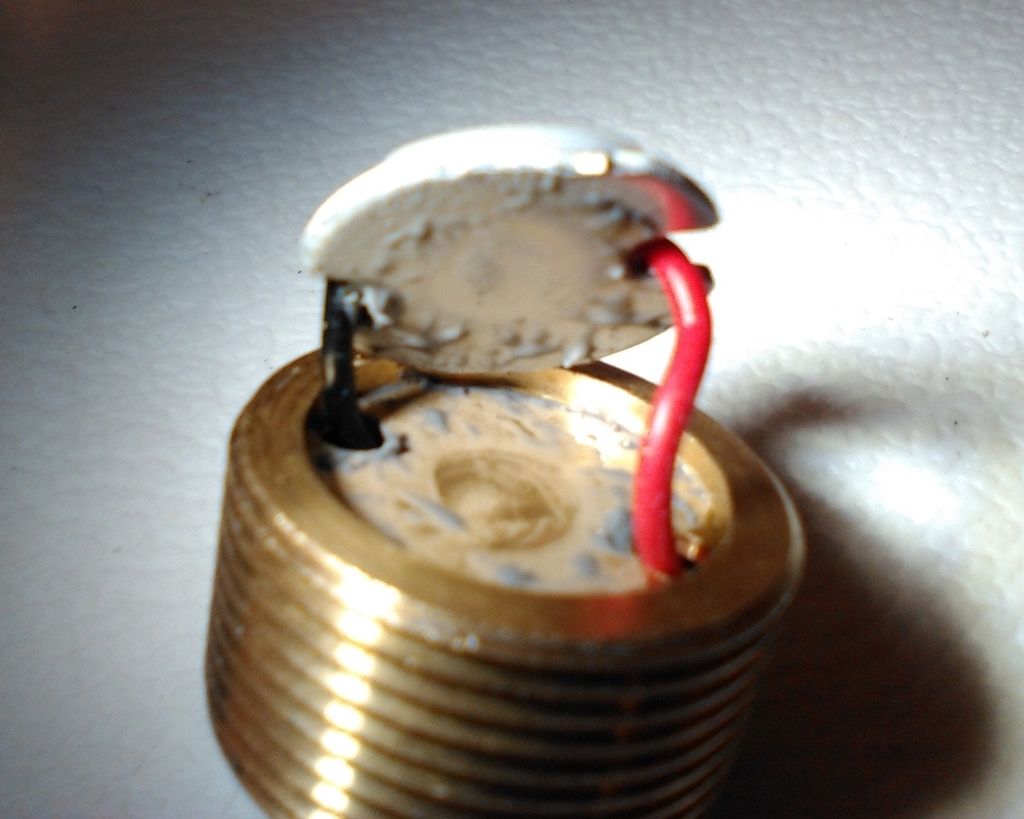 I'm sure it needs something better because the light should get fairly hot, just wondered what the grey liquid was? I'm getting some Arctic Silver 5 Premium Thermal Compound so I'll give it a dab of that instead.