OK, today's post is a teaser of sorts. I won't be able to concentrate on working on this project for a few weeks. I took a detour from working on my BLF/OL 5th Annual Contest entry today because I couldn't wait. I found some jars online that I thought could be used to complete this version of DBSAR's SRK lantern. They arrived in today's post.
A cheap SRK clone.
Three pictures… The first is me hacksawing some off the nose of the head using a split/drilled wood block set to hold the head.
Then one of the PET jars I found sitting in the nose of the head alongside the cut off piece.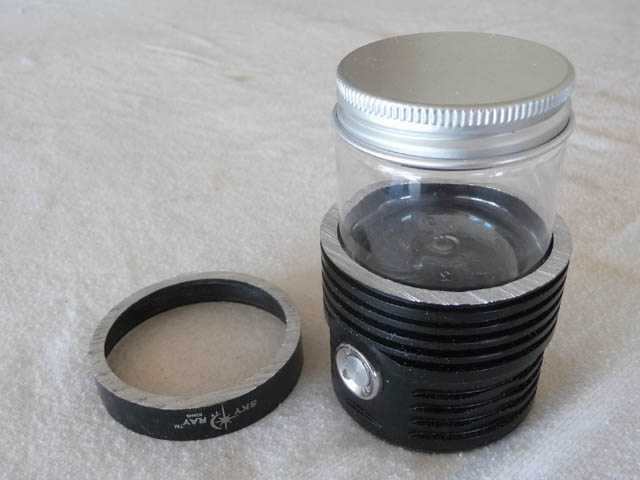 And the body with the jar and a remote phosphor just like in last years contest entry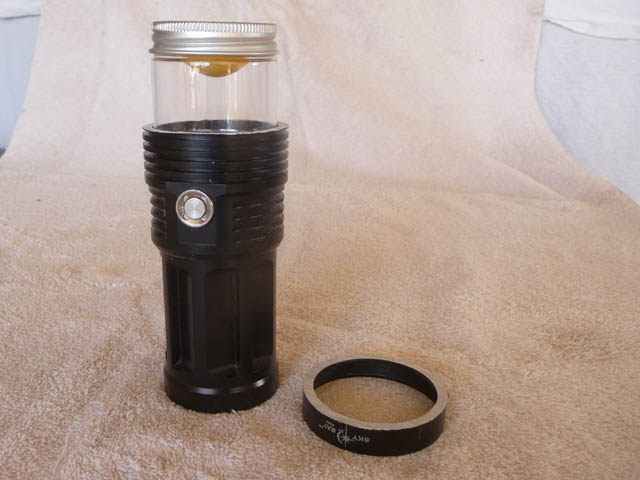 There will be more as I can get back to this.