Hi folks,
The truck driver called me around 9AM, saying that the 48-foot truck wouldn't fit around the corner and up my driveway. Really? That's why I asked for a box-truck with liftgate when the same thing happened a week prior!
A few calls later, a truck and skid-steer were secured to meet the delivery rig in a location suitable to make the handoff.
On the liftgate, ready to manhandle onto the gooseneck trailer:
Back at the Casa de X, the wee 'dozer grabbed the 1350 pound package with little drama: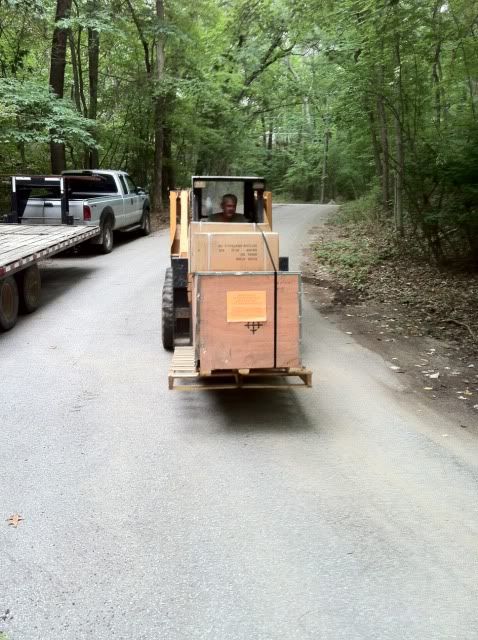 Up the steep driveway, and into the carport: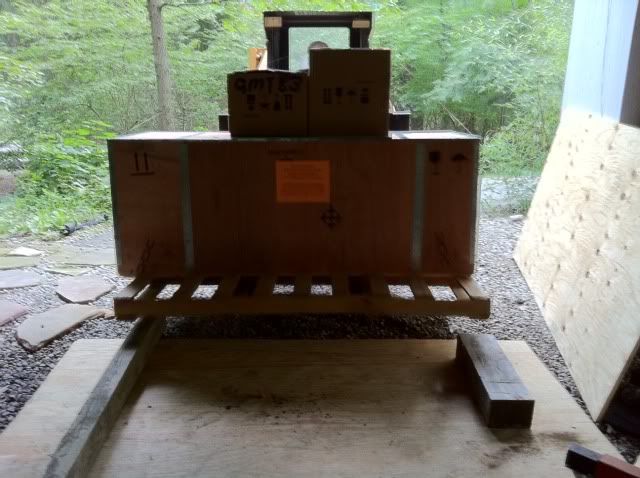 Everything looks to be in order here:
After much sweat and quite a bit of swearing, it was placed on the shop floor. Please note the stands in the rear where it needs to be lifted again, and the Red Bull can, for scale:
I'll add more info and pics as the install progresses. Thanks for looking !