I was kindly offered the new Sofirn SP40 for review. I thank Sofirn for providing the light, and I promise to keep things honest and fair.
The SP40 is a brand new headlamp by Sofirn. This is their first "from the ground up" headlamp, and they did very well!
What I Like:
Bright, around 1233 lumens in turbo at turn-on
Neutral Cree XP-L LED: no Cree rainbow like from the recent flip-chips, and it even seems slightly warmer than my other Sofirns. It seems right around 5000K if I had to guess
Evenly spaced modes (as measured by myself): 12 lm ➙ 97 lm ➙ 536 lm ➙ 1233 lm
Thermal regulation
Relatively compact and light (59g without battery, without strap, with 18650 tube)
Good UI: click for on/off; hold to ramp up; double-click for turbo
Built-in micro-USB charing with indicator LEDs in the switch
Excellent kit: it includes a 18350 tube, a well-designed three-way strap, a pocket clip, and a charging cable
Pricing: at the time of this writing, it looks like the price will be $20-27 which seems extremely reasonable if not down-right cheap
Low-voltage cutoff kicked in at 2.85V
Built-in charging stopped at 4.18V
Low standby current, ~30uA
What Could Be Better:
I'd prefer Turbo to be in the normal UI rotation, not hidden behind a double-click
I'm sure not everyone wants this, but I'd love to be able to use the indicator LEDs as Aux LEDs while the light is off (and not charging)… it adds some style and makes it easier to find at night.
I find the button position to be a bit more awkward than if it were placed on the side
I wouldn't mind the low mode being somewhat lower, perhaps 3 lm or so
Let me know if you have any questions I can answer!
Outdoor beauty shots: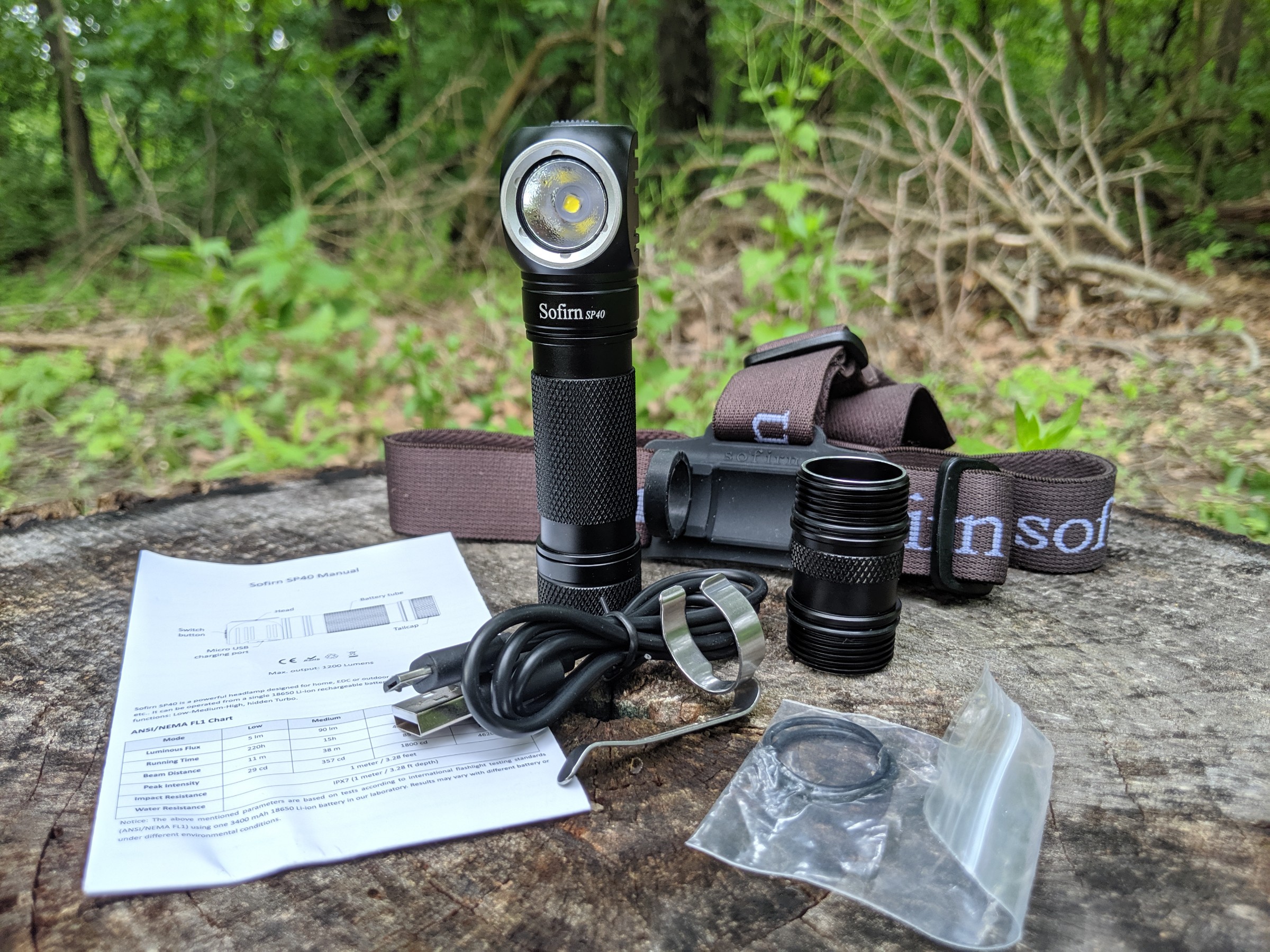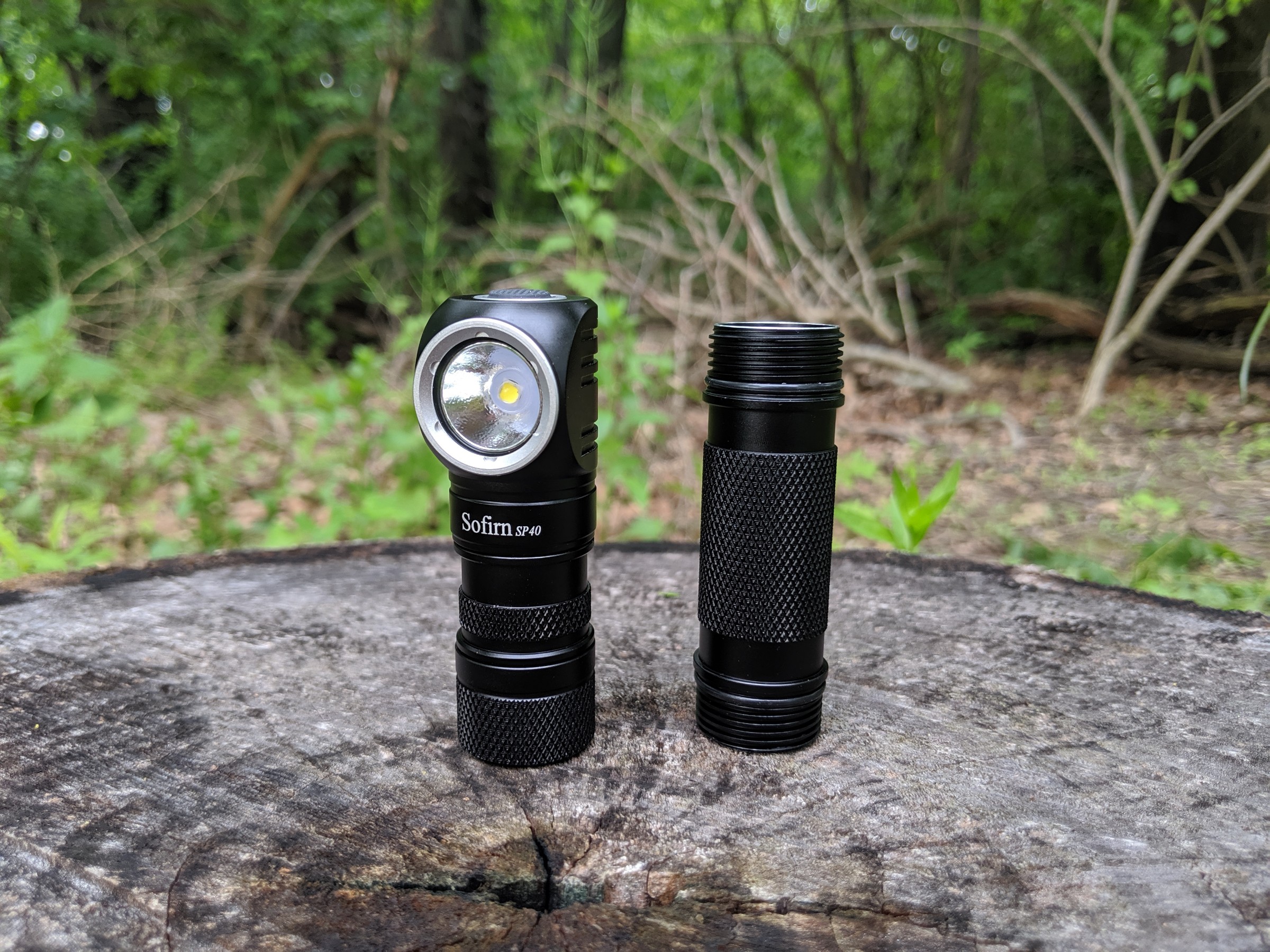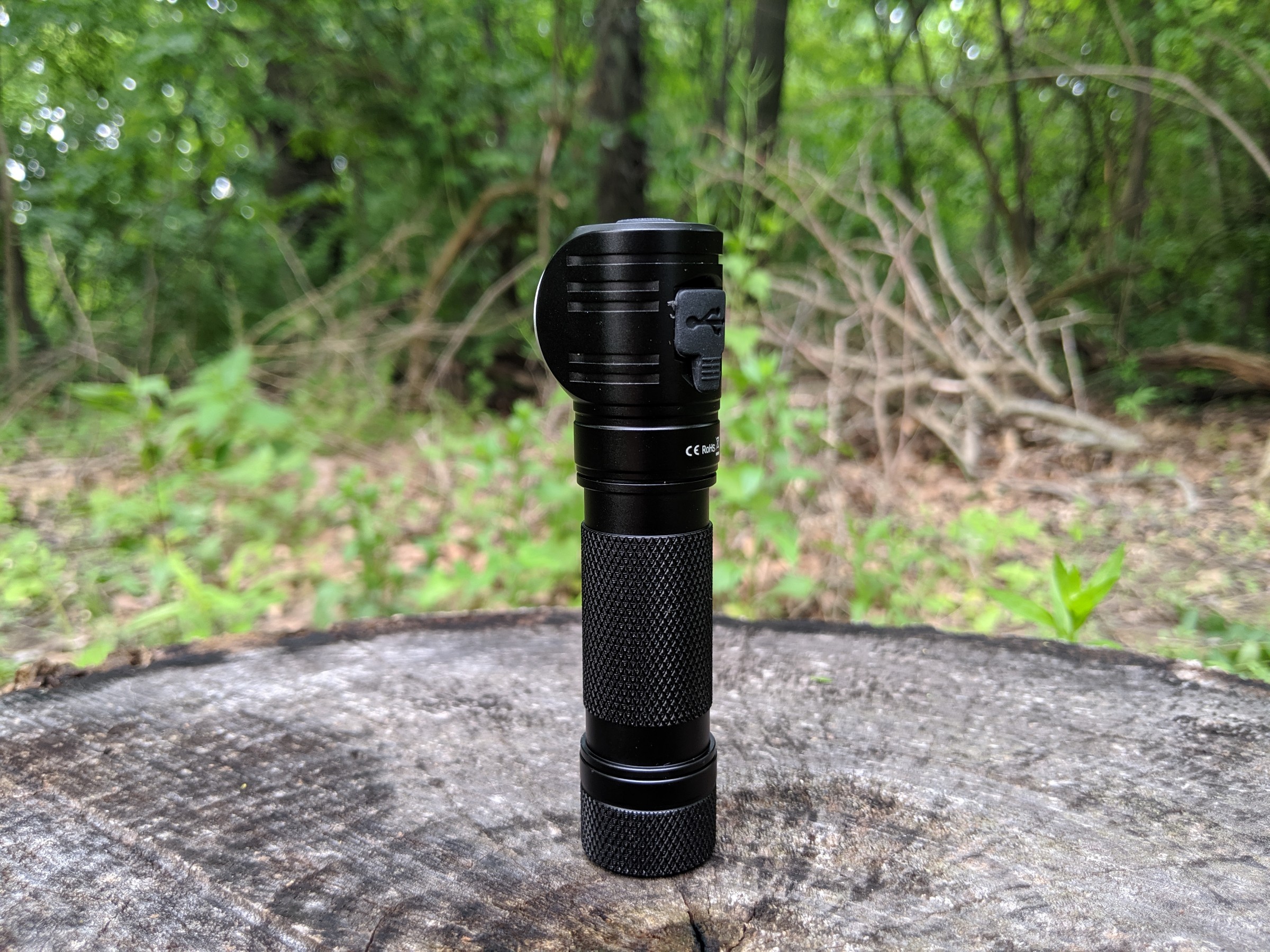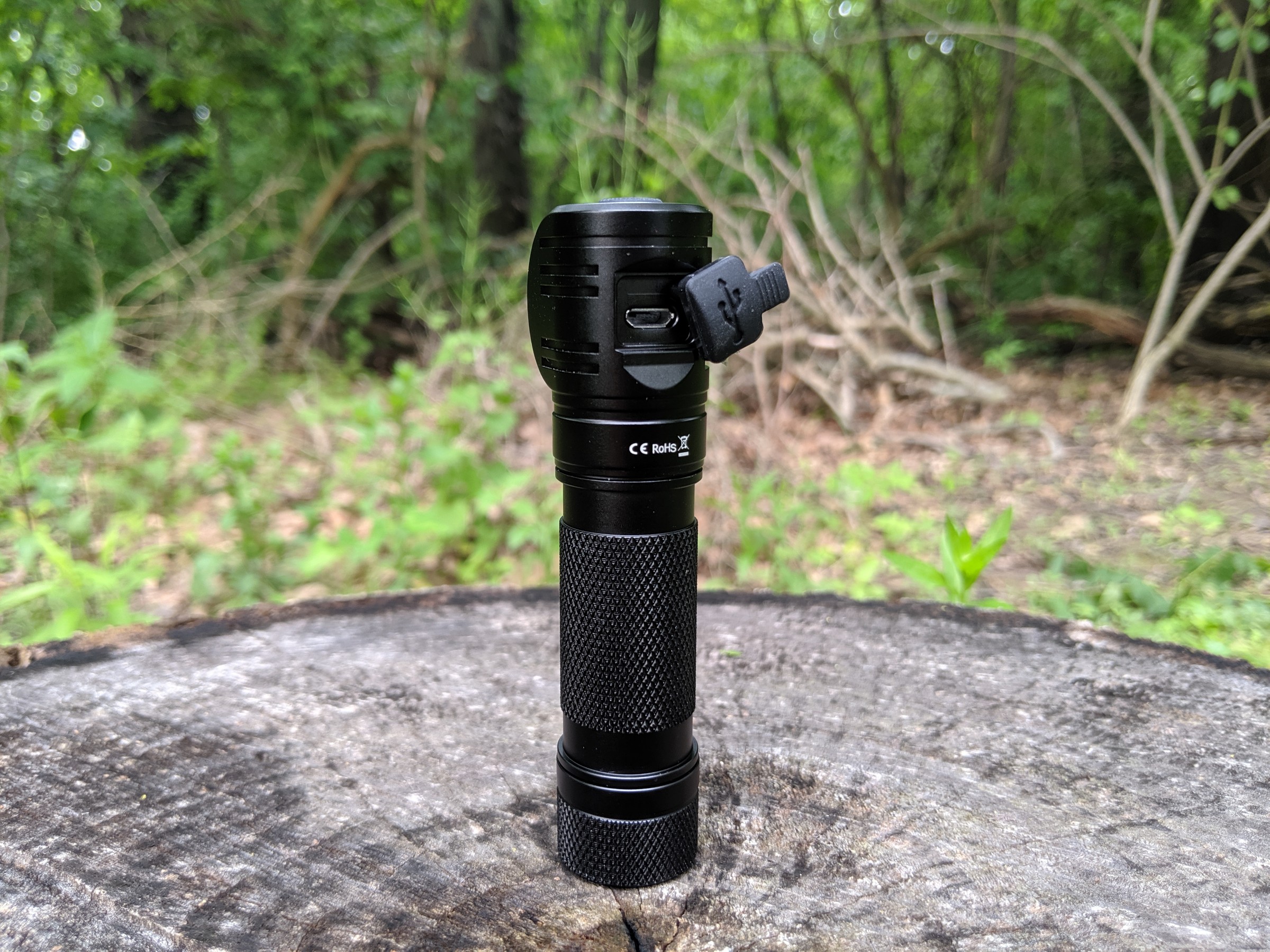 Beamshots: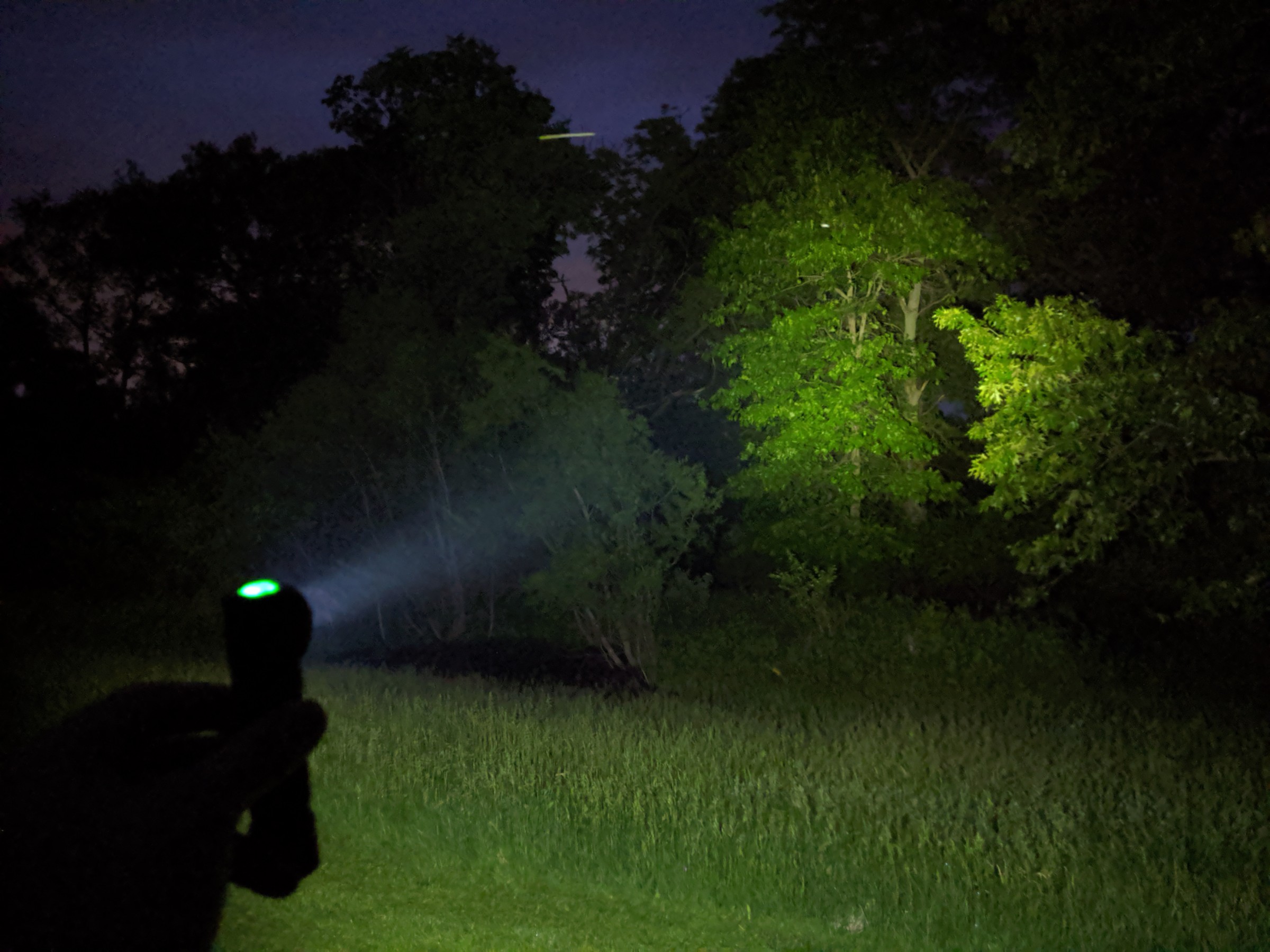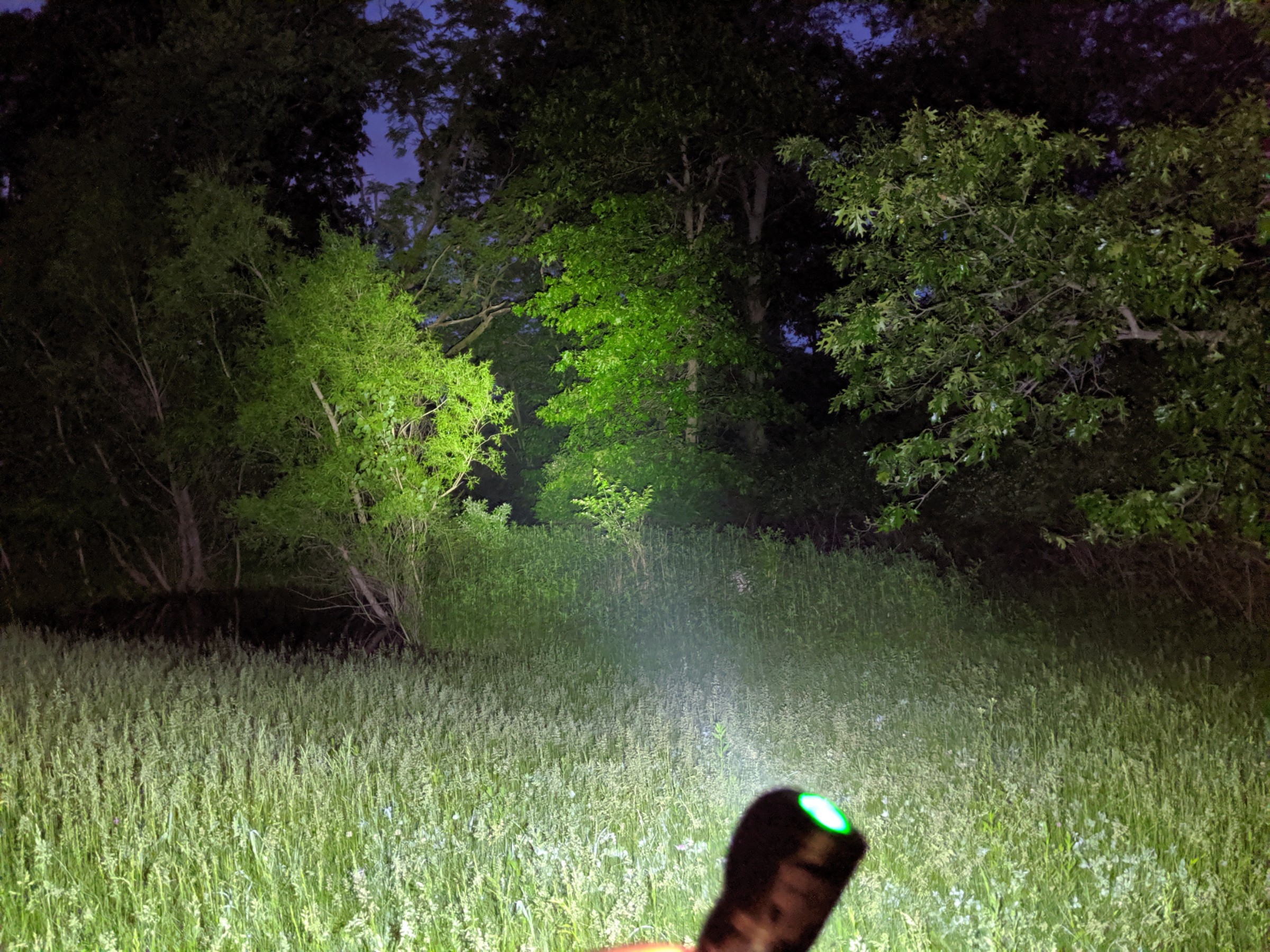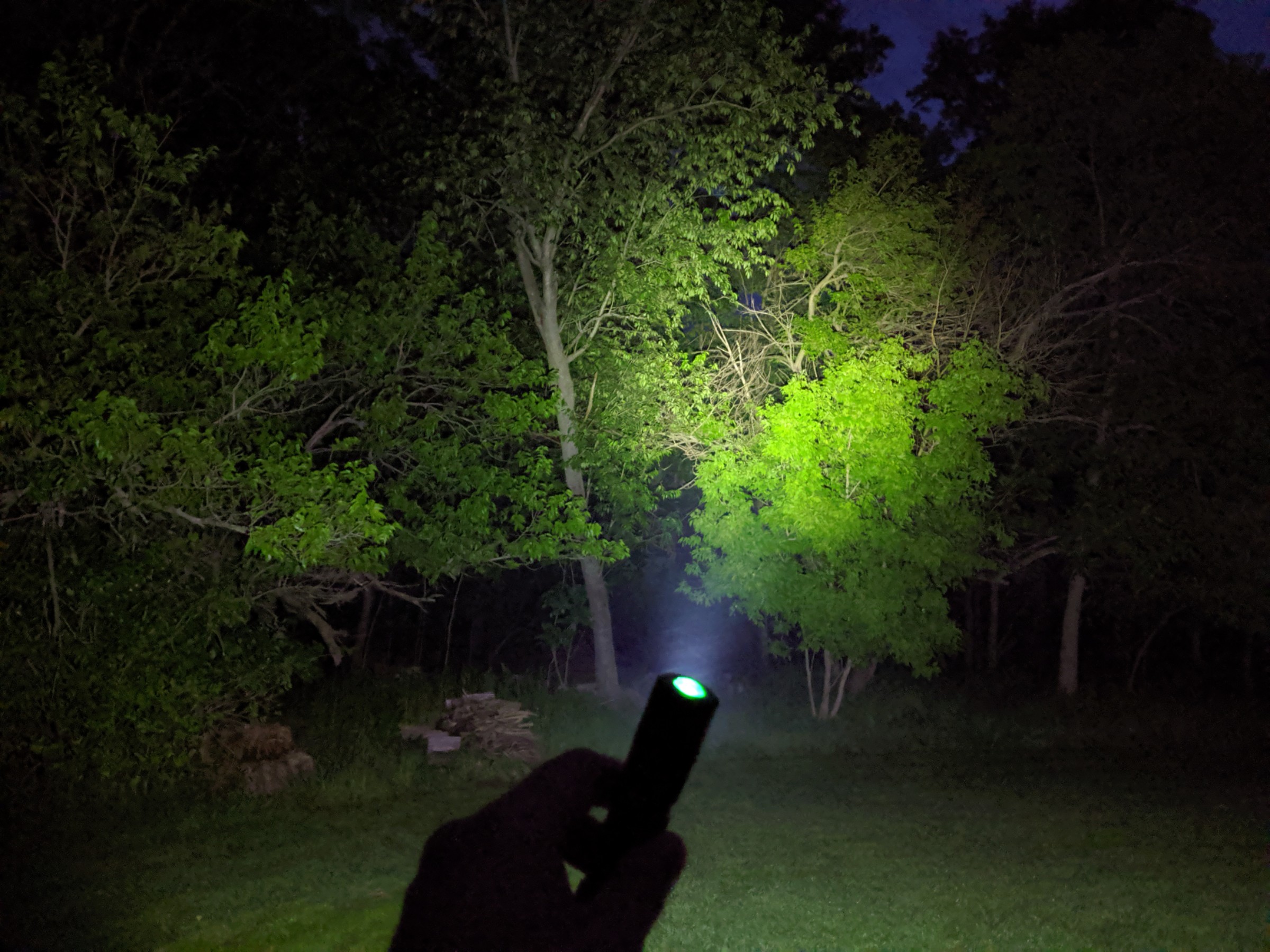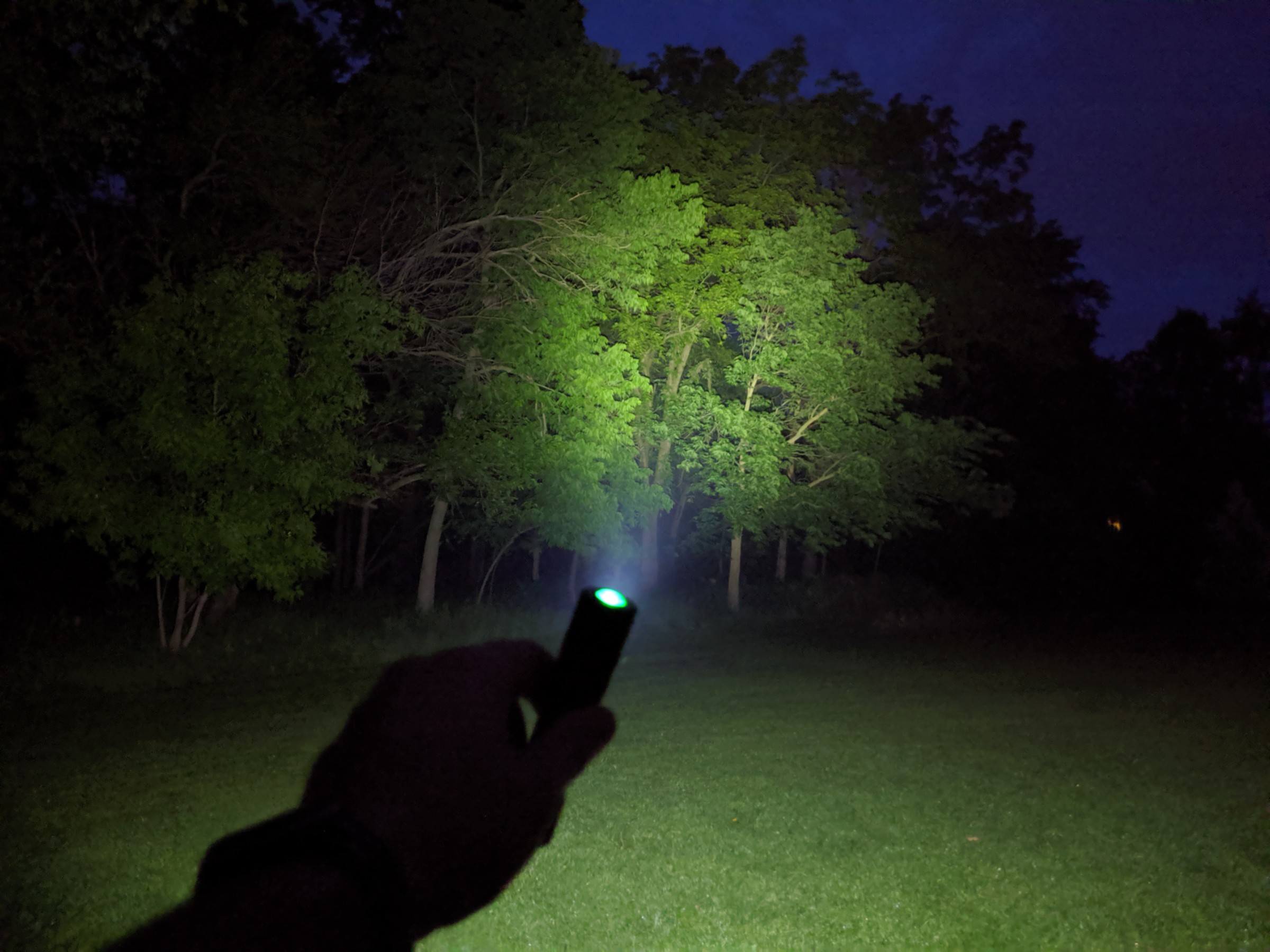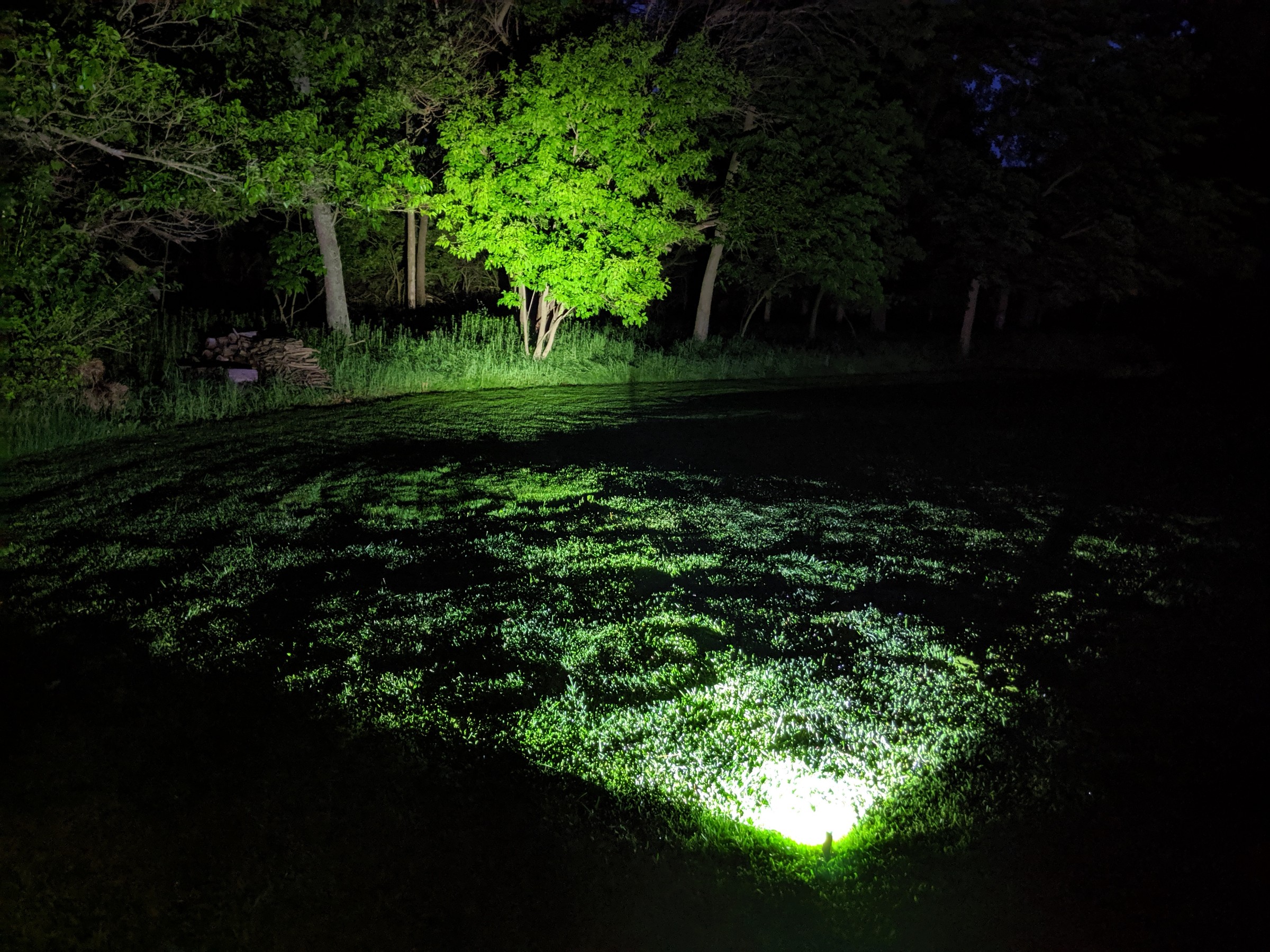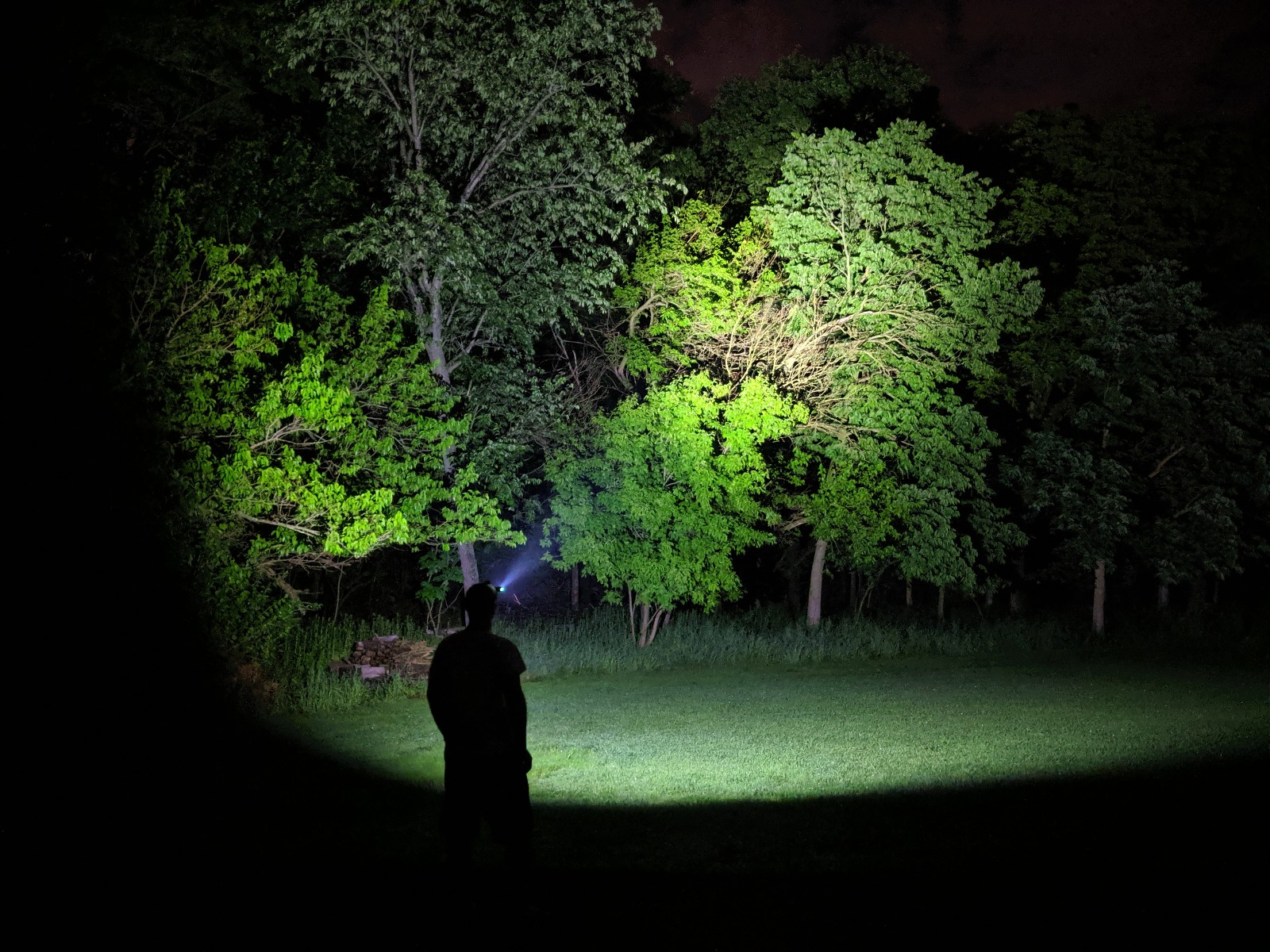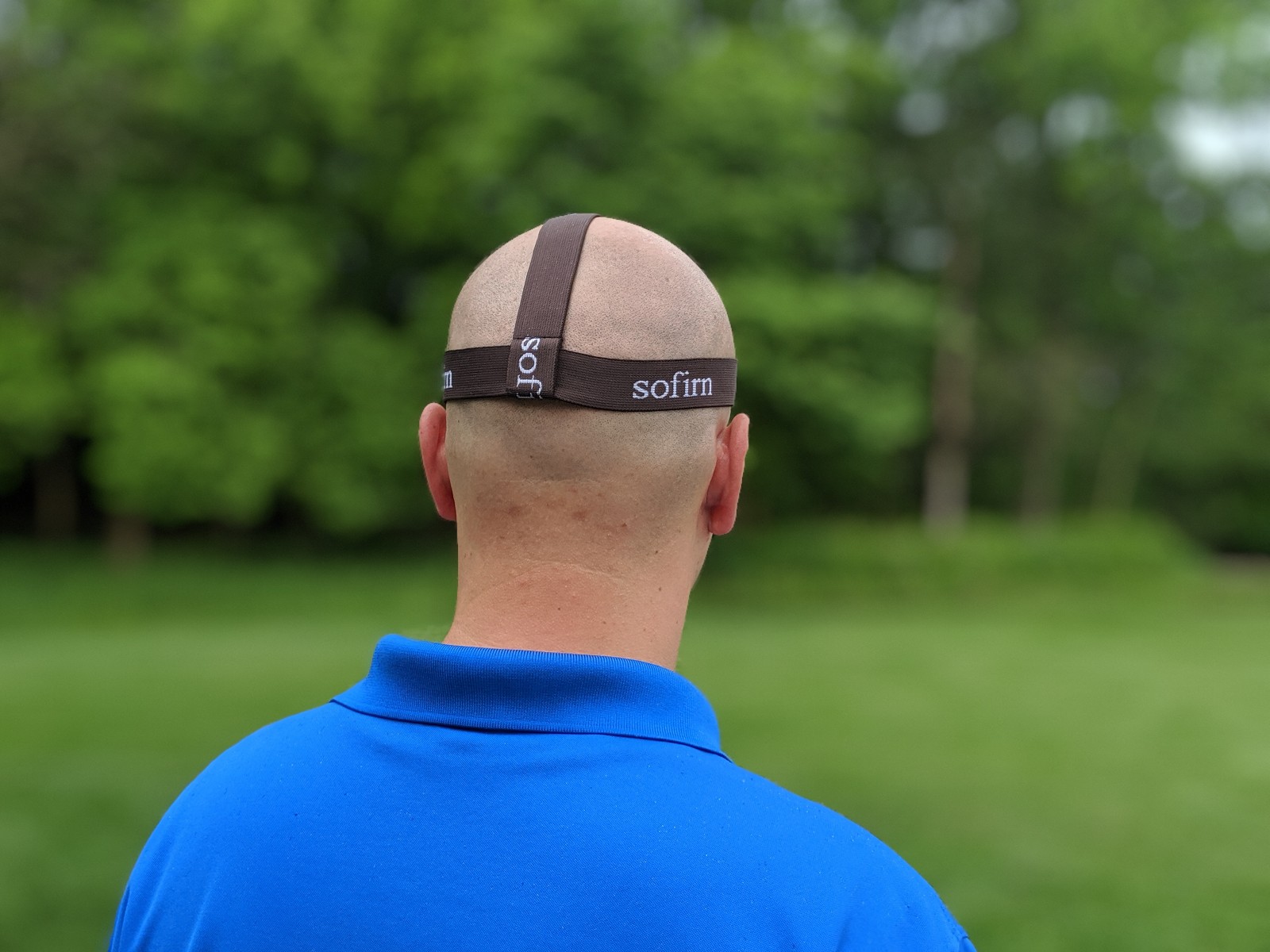 Side-by-side with the Sofirn SP40 and Convoy H1: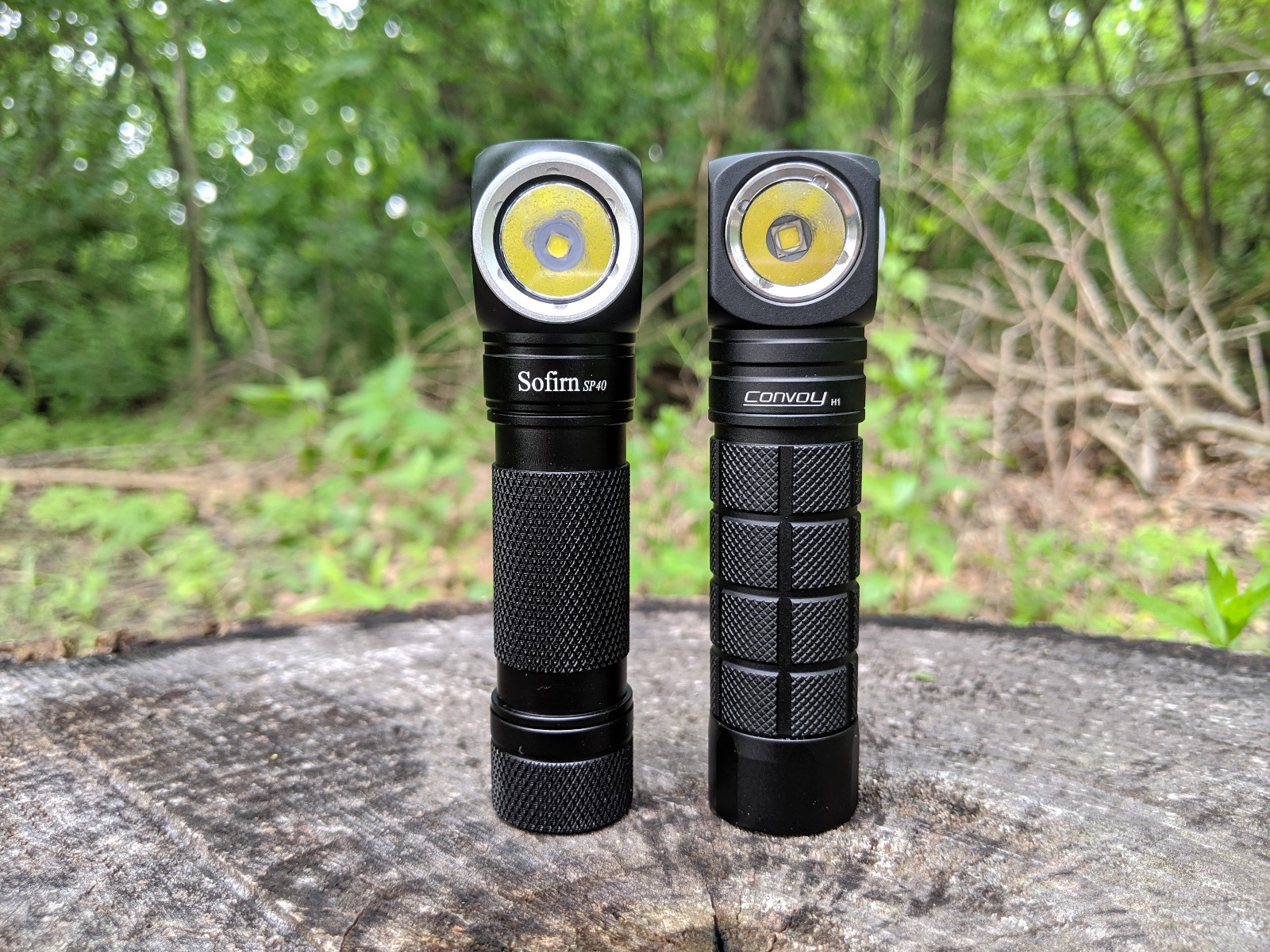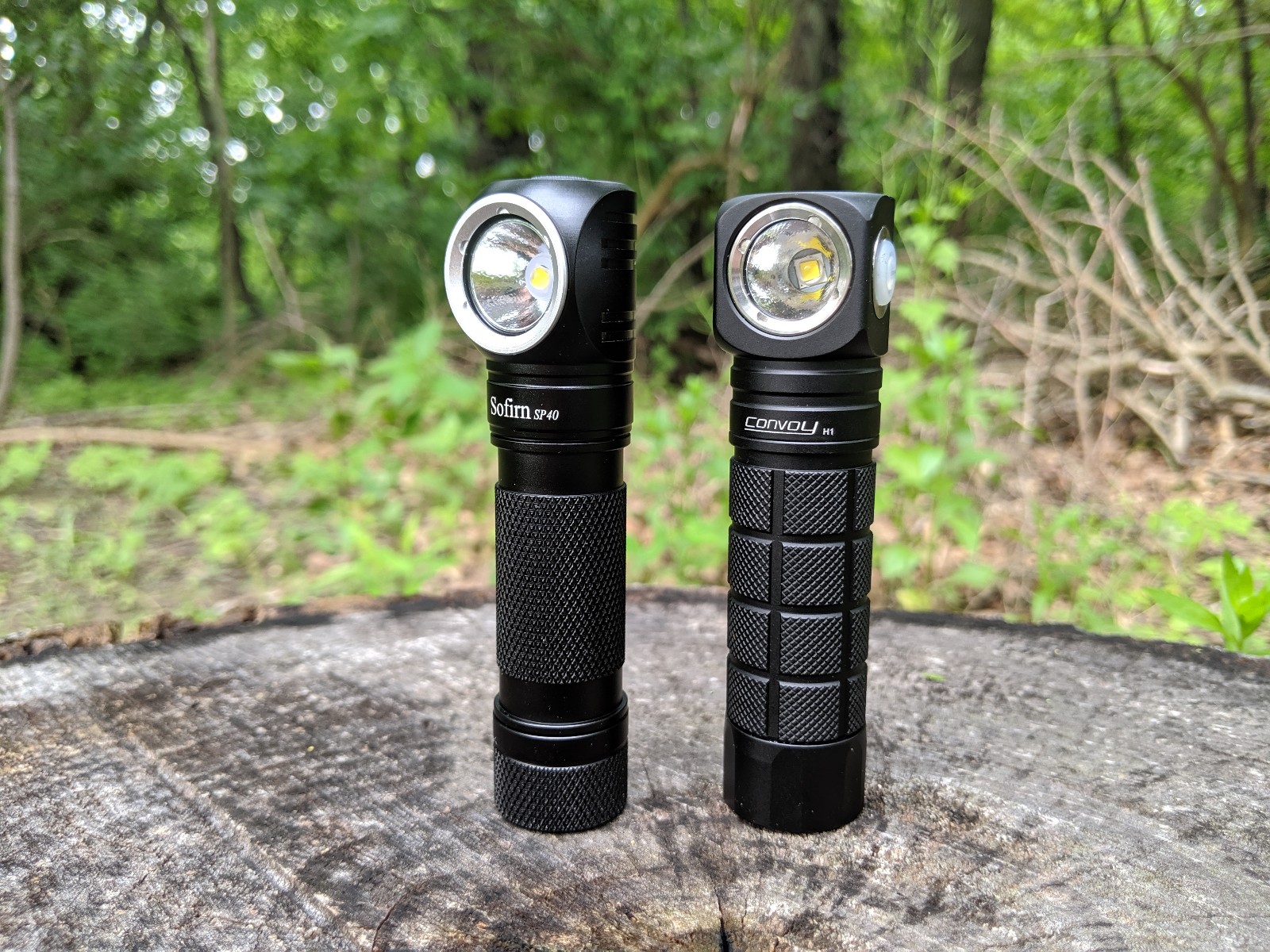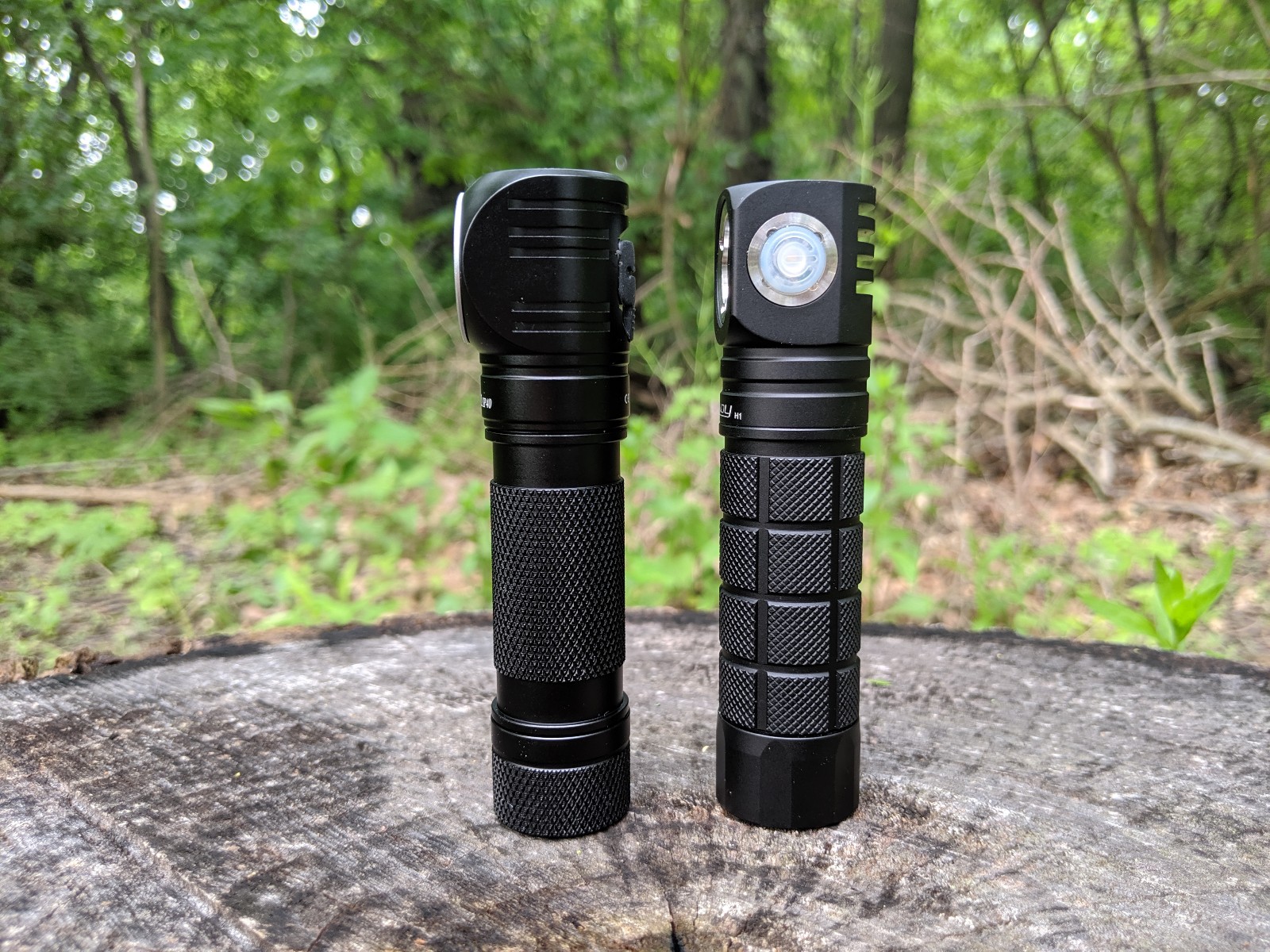 Runtime Graphs:

Since I just got the SP40 and Convoy H1 around the same time, I feel like a few comparison notes are in order:
The SP40 is lighter than the Convoy H1 (59g vs 70g, respectively, without battery and without strap)
The SP40 is slightly brighter
The SP40 has micro-USB charging (nice convenience, but makes modding slightly more difficult)
The Convoy H1 lacks any kind of step down (in stock form) and get ridiculously hot
The Convoy H1 is very mod-friendly
The SP40's "click for off" is much nicer than the H1's "hold for off", in my opinion
The SP40's kit, overall, is a bit nicer: 18350 tube included, nicer strap
I like the H1's button position better (on side vs on end)
Modding Info:
MCPCB: standard-ish 16mm
Reflector height: 7.9mm
Reflector width (outer): 17.1mm
Lens width: 19.5mm
Lens height: 1.1mm
The emitter is super easy to get to. Just unscrew the bezel, no glue. The MCPCB has thermal grease under it, not adhesive.
The reflector is nestled completely inside an o-ring and pressed to the glass. Theoretically you could remove the o-ring or use a smaller one if you wanted to fit a TIR with a larger diameter. Or even remove the glass if you needed additional height.