My simple Mod started with one of these
http://dx.com/p/mr16-3w-3-led-270-lumen-3200k-warm-white-light-bulb-12v-901047356
That particular closeout deal is sold out but there are various other deals available such as this
http://www.tmart.com/MR16-3W-240-Lumen-3500K-Warm-White-LED-Light-Bulb-12V_p124150.html
It is twice the price, but will work just the same. Both of these are warm white, but there are other colors available.
Here is the original 12V LED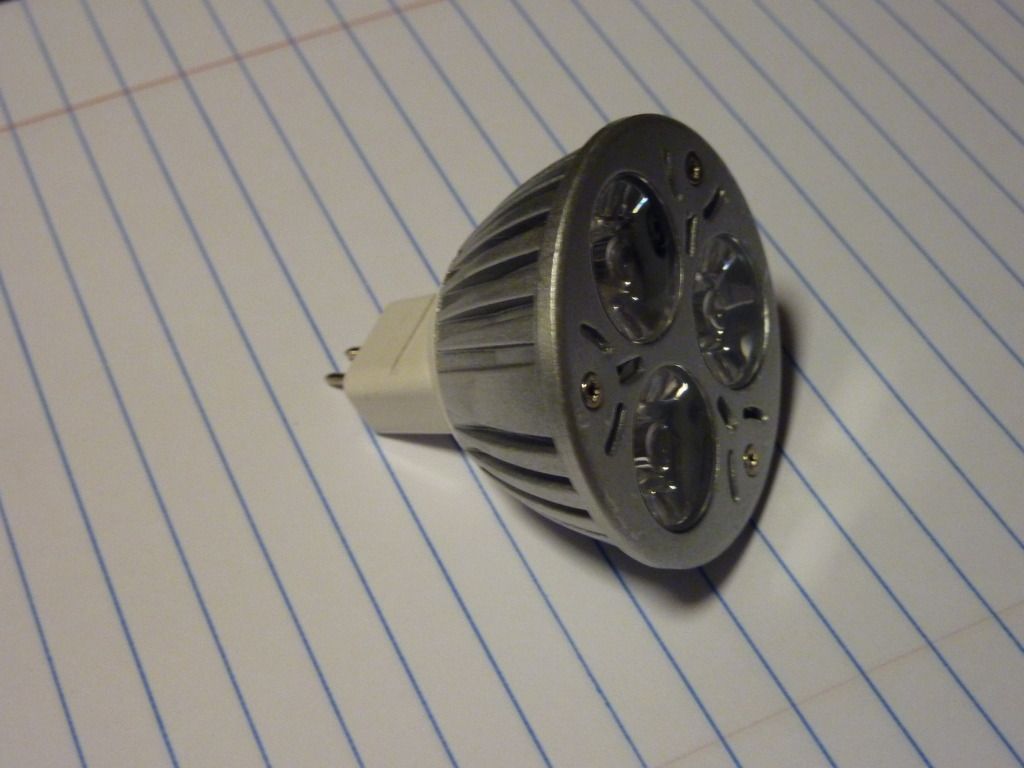 The whole piece drops right in, as is, in the Mag head! a perfect fit!
Some modifications are needed as the star is set up for 12V, disassembly is required. Here is the aluminum heat sink, the 3 emitter star, the lenses and the face plate. The base and its circuitry is discarded.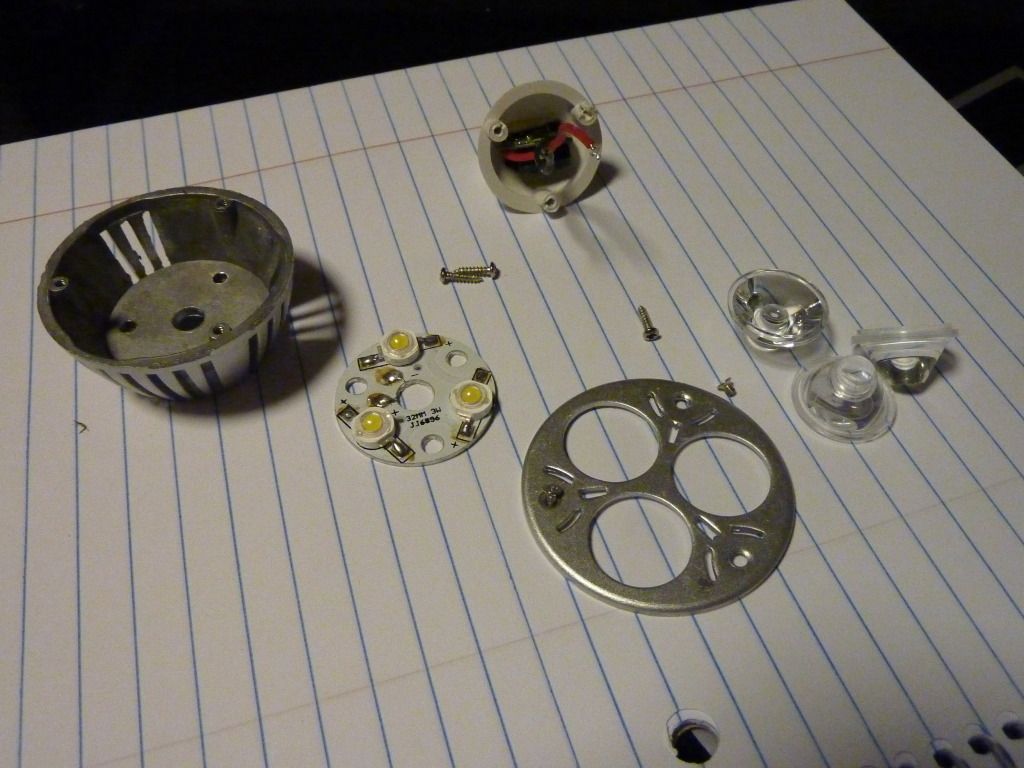 Here is a closeup of the star, notice that the 3 LED's are wired in series as 12V is supplied by the original driver.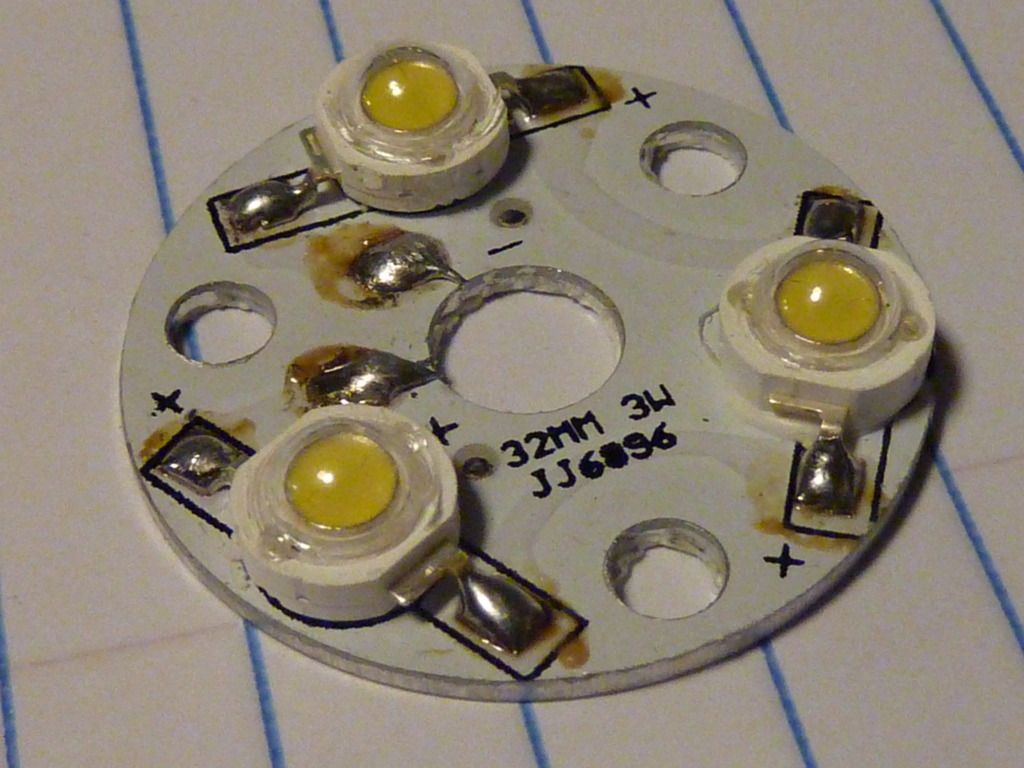 I want to run these 3 LED's off the original 3 D cells or in other words 4.5 volts. I needed to separate the series configuration so that I can run them in parallel. What I did was drill through the traces connecting the 3 LED's in series.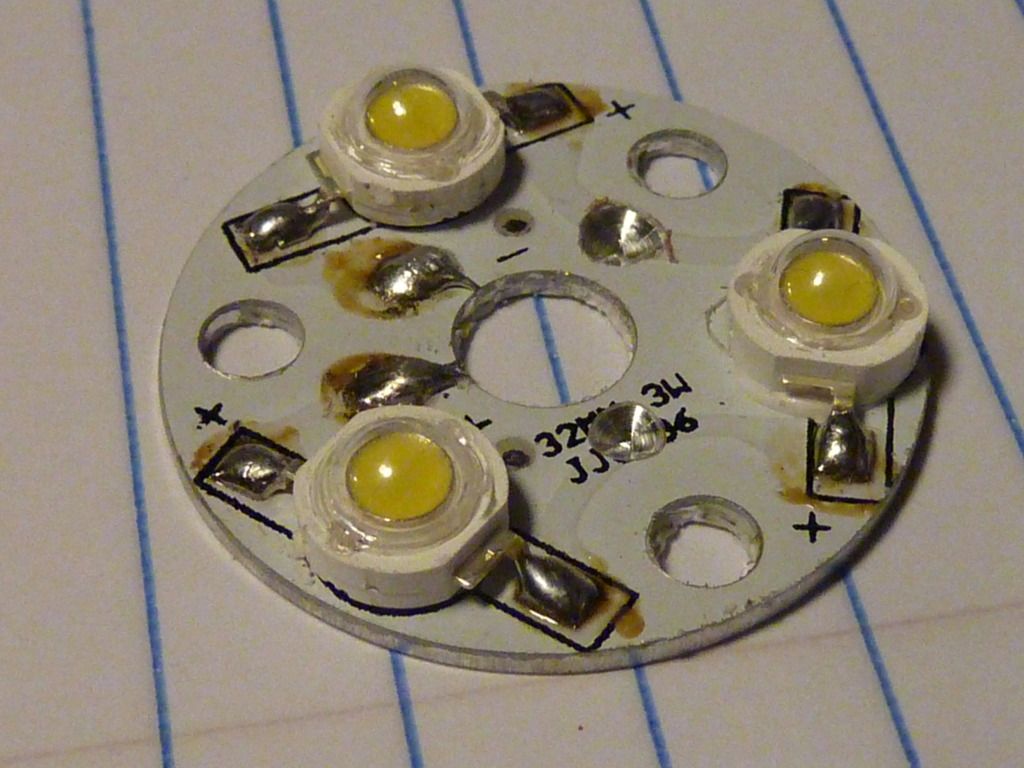 After the drilling, I checked to make sure that the traces were not shorting out to the metal star where I had drilled through. From here all I had to do is wire the 3 LED's in parallel and to the original switch and put it back together. I did not have to modify the original MagLite in any way, only remove some parts from the switch.
Here is the finished lite