Hello again.
Third time's the charm, right?
I've been preparing and designing the 3rd Rev BLF BeCu spring nicknamed "Blue Spring".
The 1st gen was a plain BeCu C17530 nickel plated spring.
The 2nd gen was a silver plated BeCu spring.
The 3rd gen is where it gets special, and we get into some exotic designs.
We couldn't really bump up performance by changing the material, because that would make the mechanical properties way worse.
Couldn't remove a coil, as that would worsen plastic(permanent) deformation.
So, I decided to turn to electroplated copper! By putting a thick layer of copper(20um+), we can increase the conductivity of the spring significantly without messing with the wire thickness/mechanical properties, and get a huge relative boost in conductivity, of about 20%-25% compared to the other springs!
Here are the springs' specs:
Large spring:
Material: Beryllium Copper C17530 38% IACS
Spring upper diameter: 6,25mm
Spring base diameter: 9mm
Spring thickness: 1,0mm
Spring height: 12mm
Total number of coils: 5
Plating: Copper(25um) + Silver electroplating
Small spring:
Material: Beryllium Copper C17530 38% IACS
Spring upper diameter: 4,20mm
Spring base diameter: 5,75mm
Spring thickness: 0,8mm
Spring height: 10,5mm
Total number of coils: 5
Plating: Copper(20um)+ Silver electroplating
A pic of the springs, courtesy of Kit Latura:

And my work with it on a modded BLF Q8 tail cap: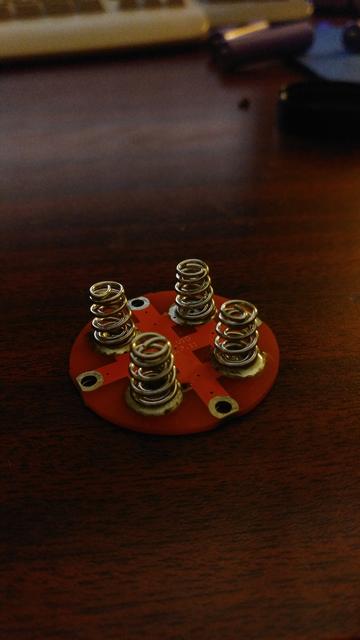 Oh boy, these can sustain some very high currents of 20A+!
Some of our top modders(DB Custom) put them in his Sofirn Q8 458 HAM'R, and he didn't even need bypasses to get 21A out of each Honestly, even I wasn't expecting them to be this good.
And other notable advantages:
1. Stupid easy solderability. As quoted by DB Custom and contactr, these springs are so easy to solder to it makes it tempting to use spring bypasses with them, which was surprising.
2. High stiffness. Allows the use of short 18650/26650/21700 cells in series. Very nice.
3. No more need for bypasses with dual BeCu springs for 99% of the time.
I'm also going to be making some budget phosphor bronze springs, so express your interest below
Also, best piece of the bunch!
You know about the nice SST-20 4000k 95CRI? It's a great LED and all, but tint on low modes is sometimes… not optimal for our flashaholics' eyes.
So, me and Texas Ace got our hands on a supplier that supplies FD2 below BBL SST-20s 4000k!
So finally we won't have to use XP-L HIs to get good throw and good tint.
We'll have the best jack of all trades: super throw, super color rendition, and great tint!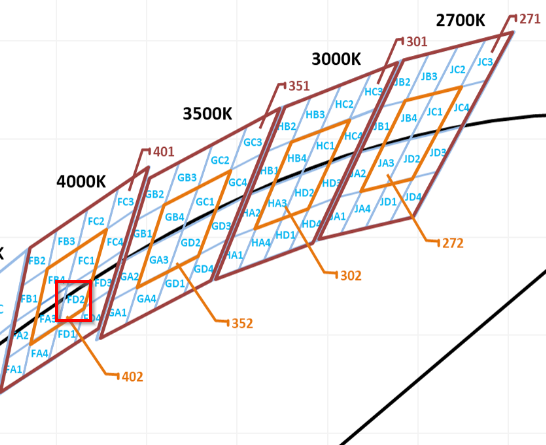 I need 500pcs to make the order, and they may be gone quickly, so sign up quickly to get some rare unicorns that make come now, or much later.
I want to help the community as much as possible to get the best things as possible, so this is a very nice thing to happen to us!
Prices for every GB item:

Budget phosphor bronze springs: 0,15-0,20$US/pcs

Shipping:: 5,00$US internationally.
Link to current interest sheet:
https://docs.google.com/spreadsheets/d/1U45ldp-VtJP2GsH8e8xiqKa8nVI2hTYB...
POST 147: http://budgetlightforum.com/comment/1513009#comment-1513009