I was recently approached by Sue "from 77 Outdoor-a new company supported by Sofirn." This is the first I've heard of 77 Outdoors; but I tend to like Sofirn and the relationship they have with us here at BLF. So… I agreed to do a review of their D25 Headlamp (Amazon, non-aff link).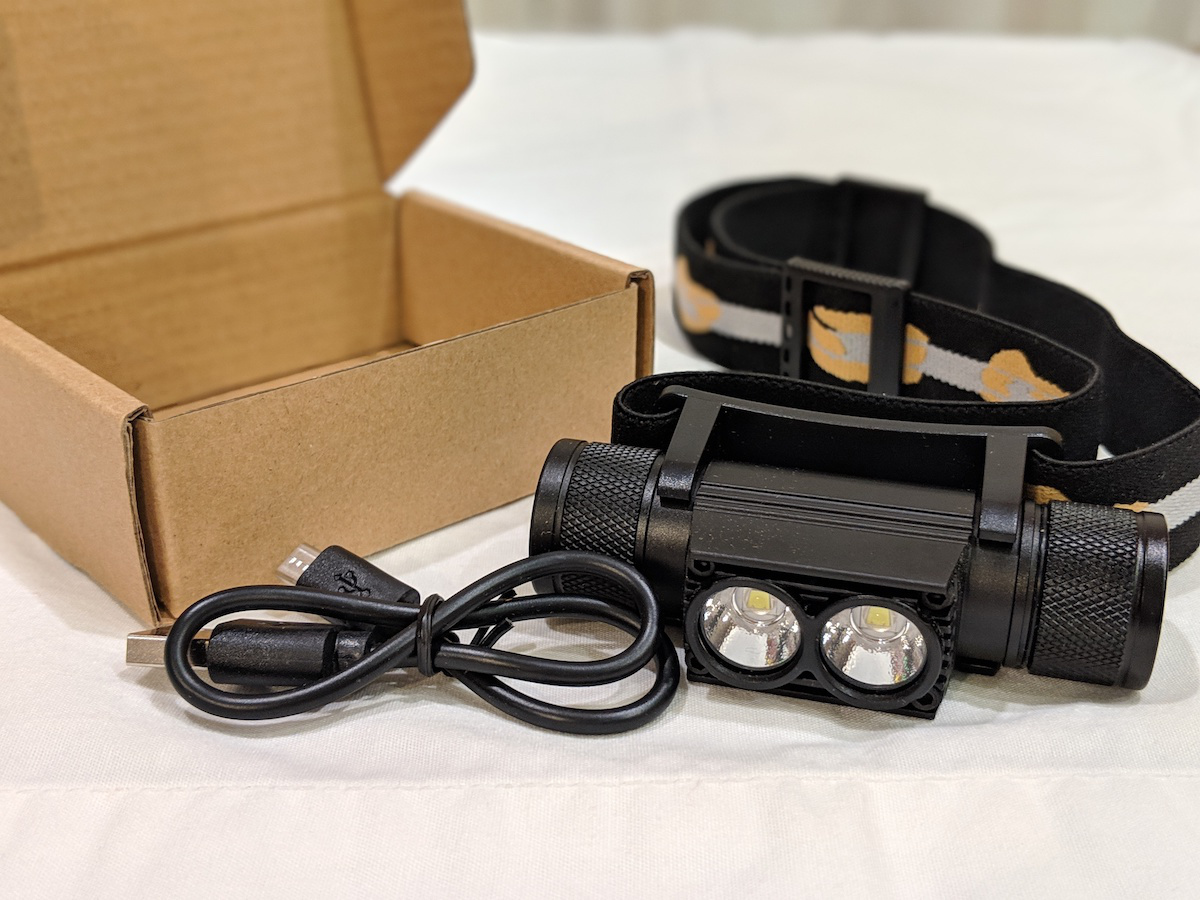 Instead of boring you with paragraphs of details, I'll give ya'll the cliffnotes:
The Good
Very bright! Approximately 1181 lumens by my estimation
Lightweight and easy to wear, won't slip down. I measured 75g without battery and 120g with it.
Anodizing is smooth and even
Including a battery was a nice and unexpected token
The user interface (button presses) isn't too bad, but might take some getting used to. I like that the Strobe / SOS / Beacon is hidden.
Built in charging is nice; charging stopped at 4.19V
Low Voltage cutoff is conservative, which I like. My headlamp turned off at 2.95 volts.
LED has a nice tint; almost pure white with maybe a faint touch of blue
Square-cut threads
The Not-So-Good
The threads are very shallow, they feel cheap when you go to unscrew the end caps
The reflector retainer is made of plastic; it's not really a big issue, but feels a bit cheap if you notice it.
The reflector retainer is not sealed; that means it's not really waterproof. It needs a gasket or silicone to be sealed.
No instructions included. Thankfully there are instructions on the Amazon listing, but having a small instruction sheet in the box would be nice.
This is personal preference, but the LEDs are a very cool white. Many people like that, but I generally prefer a more neutral white (around 5000K). I kinda wish the MCPCB was 3535 instead of 5050, as I have a bunch of 3535 LEDs around… pretty much no 5050's.
The UI:
From off, single-click to activate the middle mode (~273 lumens); single-click within 2 seconds of turning on to enter high (~1181 lumens)
When on, single-click to turn off
When on, press & hold the switch to enter (stepped) "ramping" (5 brightness level from 25–10–3–100–50%)
From any mode, double-click to activate strobe; double-click again to active SOS; double-click again to active Beacon
Modes: lumens are rough estimates, of course!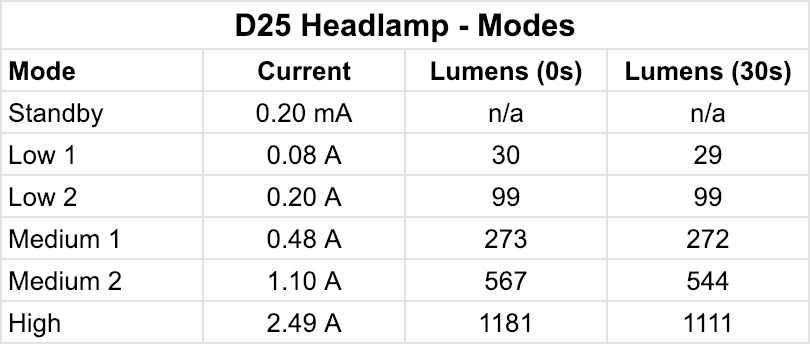 Thanks to Sue from 77 Outdoors for providing the headlamp for this review.
Package includes the headlamp, strap, micro USB cable, and a Sofirn 2200mAh battery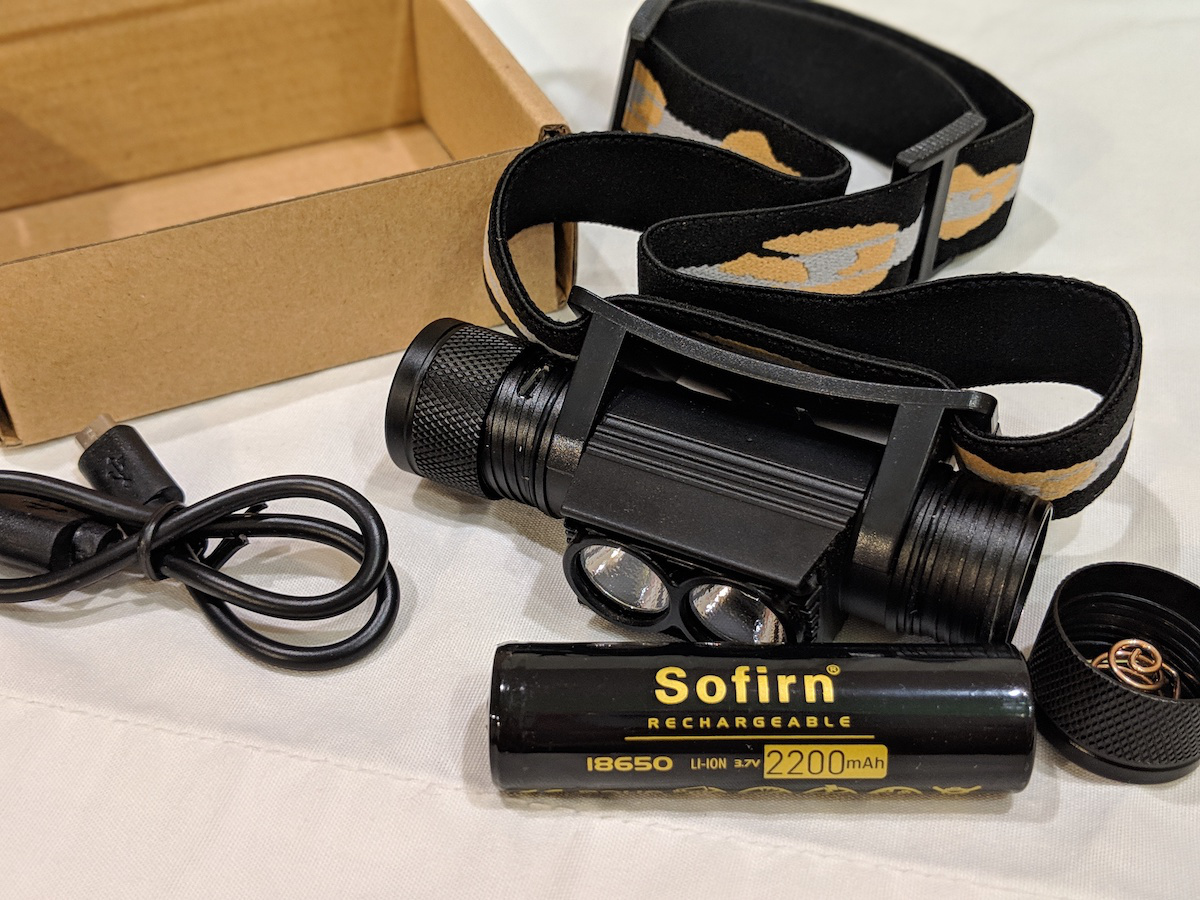 Business-end of the D25: dual XM-L2's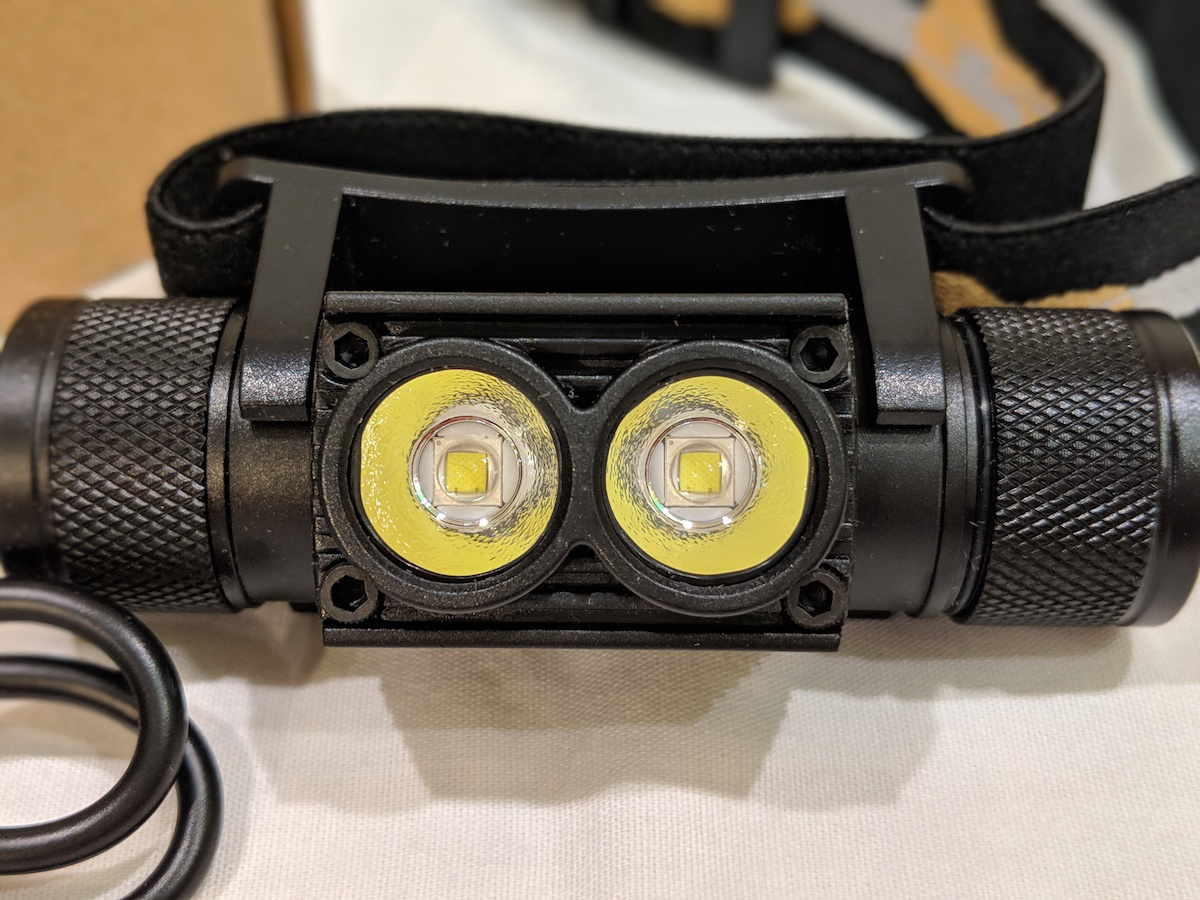 Reflector housing removed, note: not sealed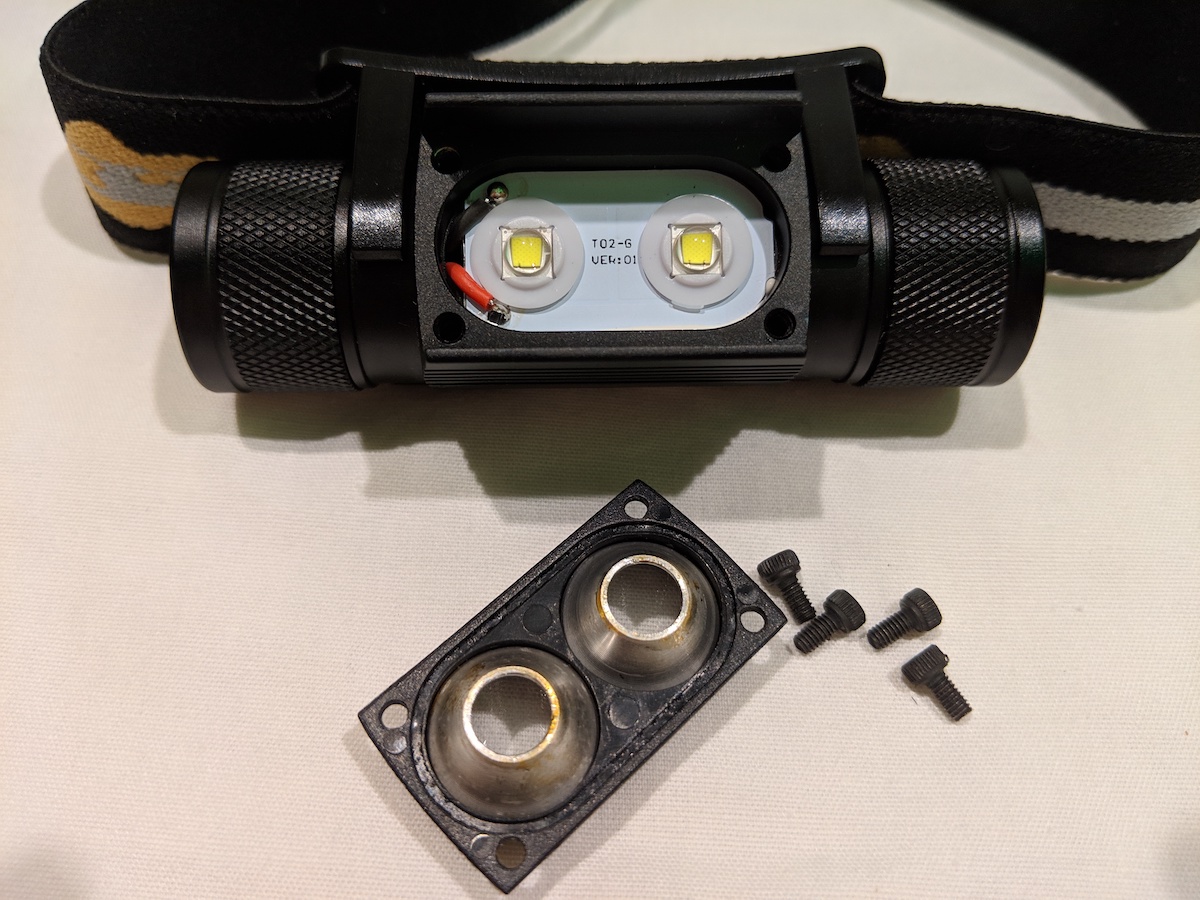 Uniquely shaped aluminum MCPCB, thermal adhesive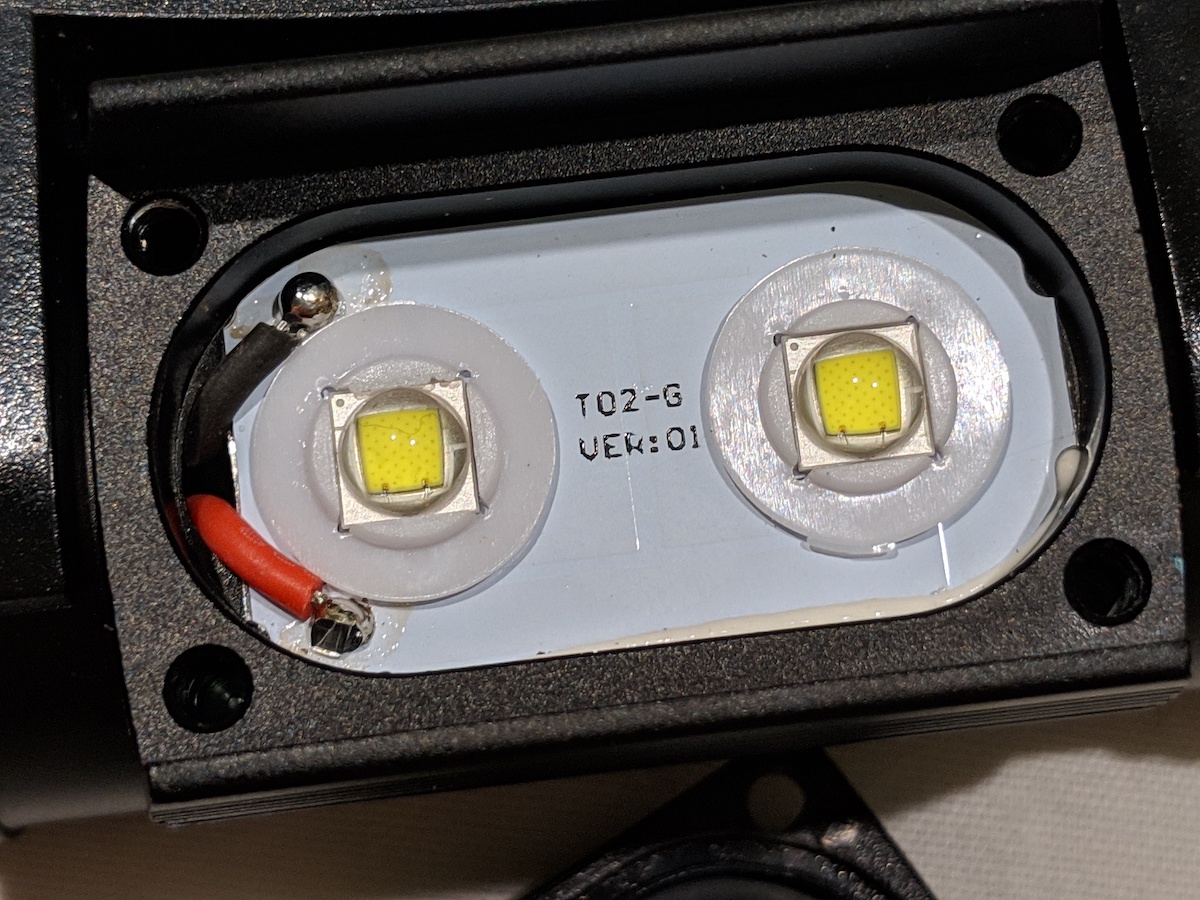 D25 weighs in at 119g with battery, barely more than the AA/14500 Thrunite TH20

Thrunite TH20 with battery weighing in at 107g, almost as much as the 18650 D25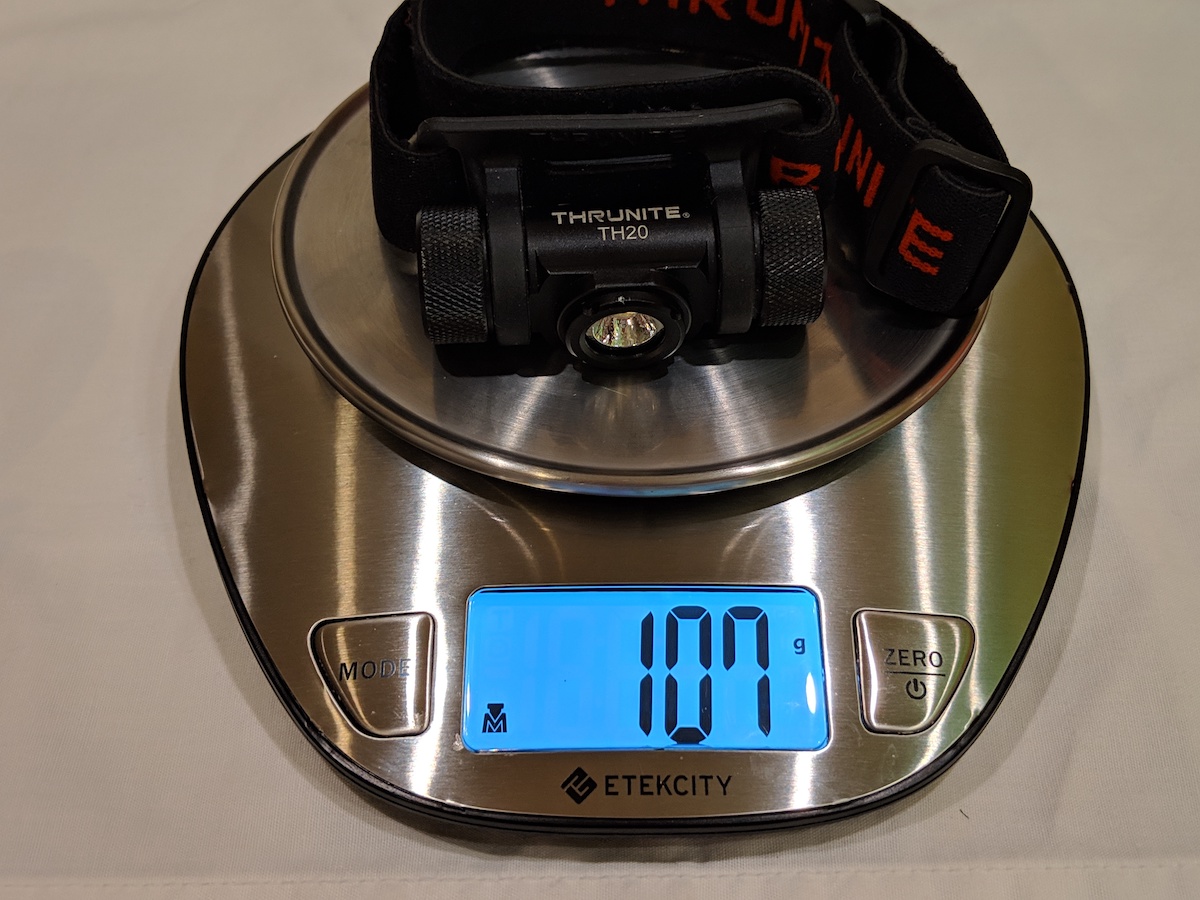 Same diameter as the TH20, and only a little bit longer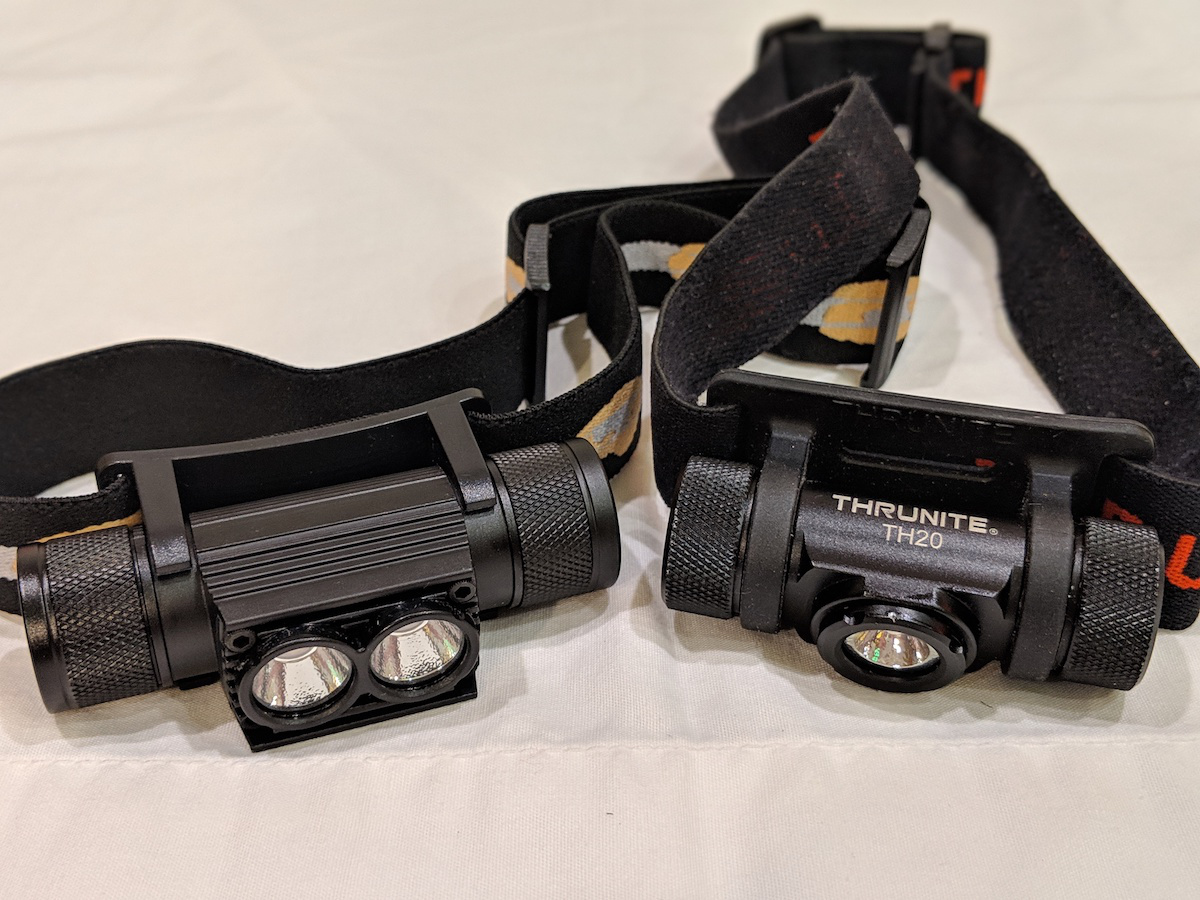 Cool white D25 vs the neutral TH20 against a white cloth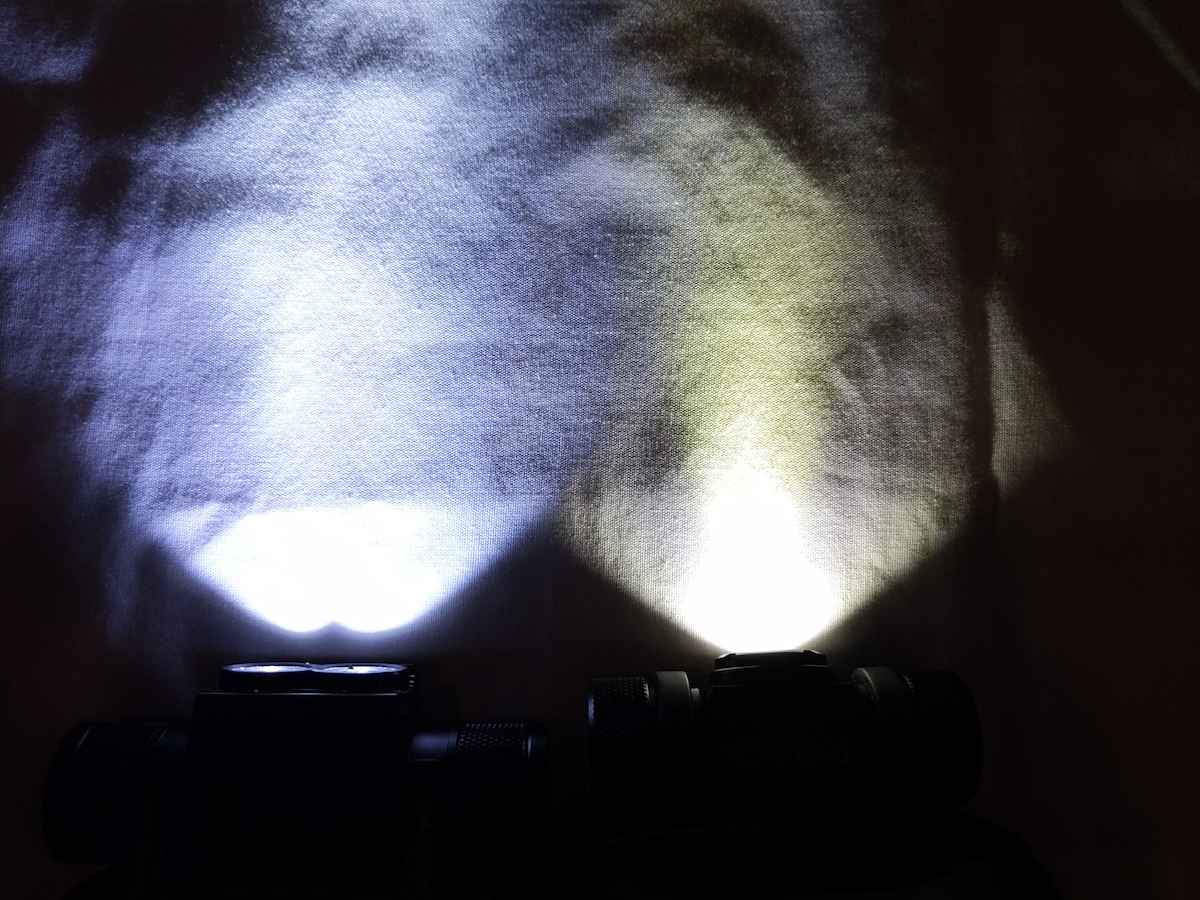 Cool white D25 vs the neutral TH20 against a wooden table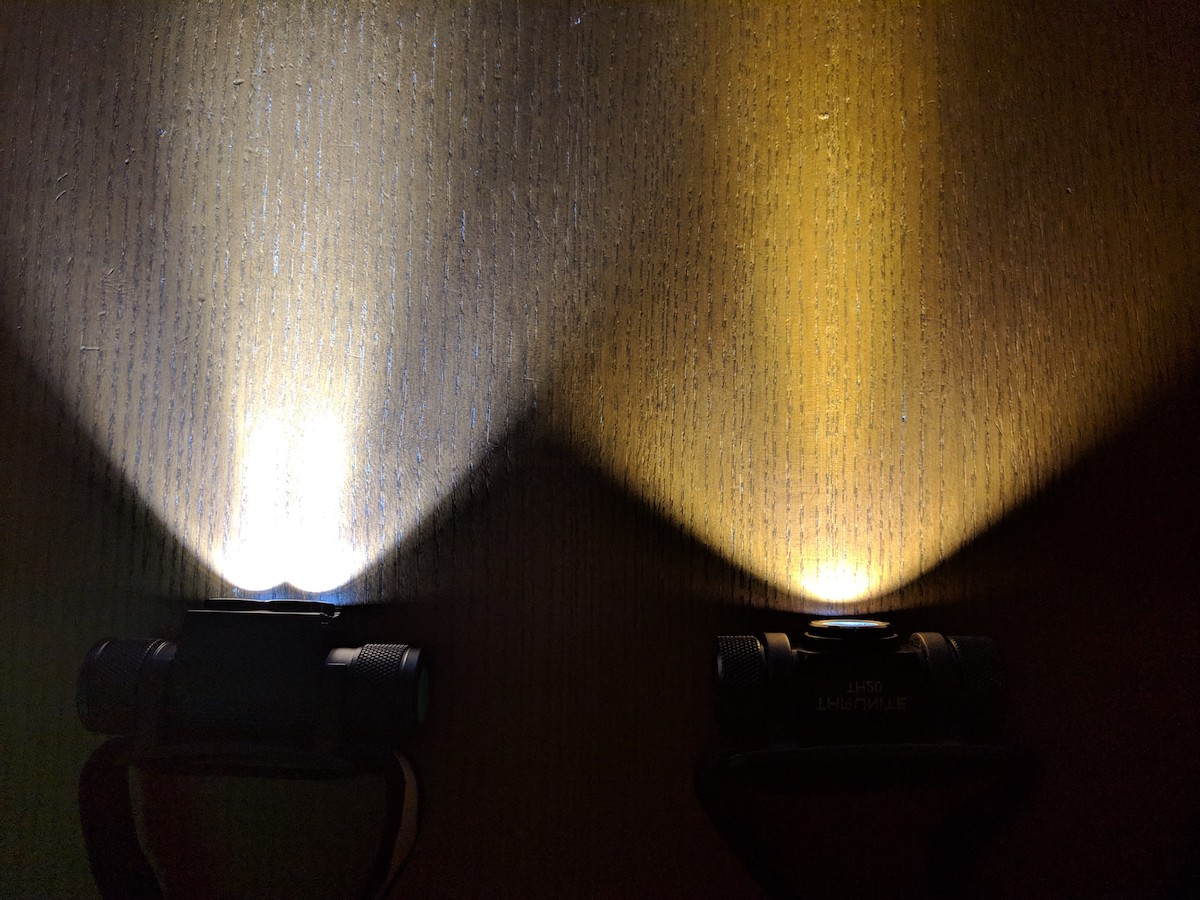 Runtime graph: fast drop in the first ~5 minutes, fairly stable after that