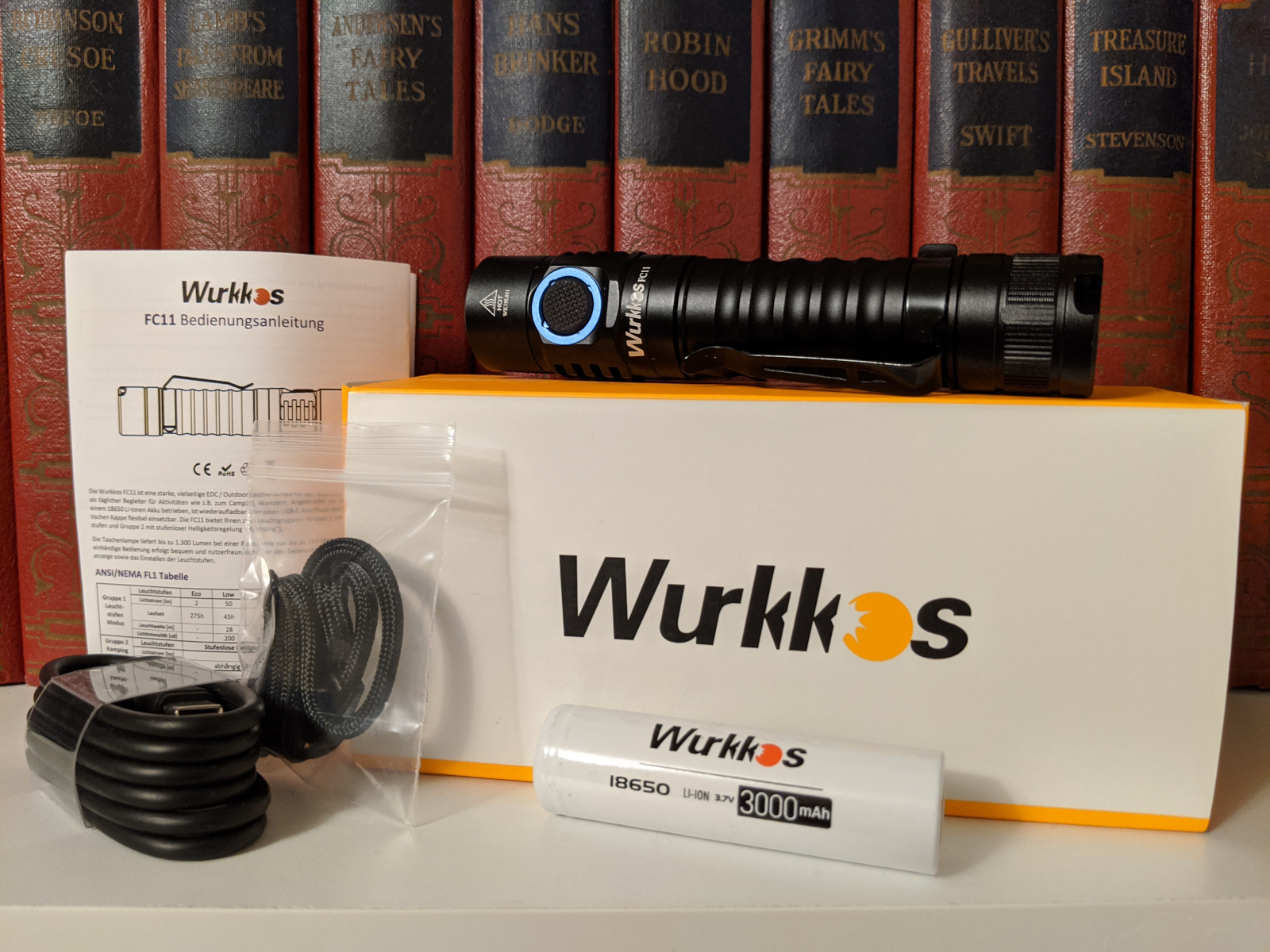 Disclaimer: I was kindly offered the Wurkkos FC11 flashlight for review. Amazon link (non-aff)



General Info:
The Wurkkos FC11 is a compact 18650 flashlight. It is USB-C (woohoo!) rechargeable and comes with a 3000mAh Wurkkos-branded 18650 battery, among other things. The LED is a Samsung LH351D 90-CRI 5000K, one of my current favorite LEDs: good lumen output, no obvious tint-shift, my fav CCT, etc. Spec'ed output is 1300 lumens from it's FET-based driver. It has a single side e-switch. The battery tube is reversible so you can change the clip direction. The tailcap has a strong magnet. Rather than knurling, the battery tube is ribbed similar to a large Lumintop Worm / EDC01. The reflector is very shallow, pretty close to the depth of an S2+ reflector.



Fit & Finish:
The quality of the FC11 is great. The anodizing is has a nice, satin feel to it. The flashlight feels good and solid. The threads are square, smooth, and well formed. The bezel is not glued on. The switch retaining ring is a nice blue color which adds a small pop of color. The USB cover seems thick and well secured.



Runtime:
The FC11 starts out bright: rated at 1300 lumens, I measured around 1600. There is a timed stepdown around 90 seconds, jumping down to ~400 lumens. At that point, the head only measured 35°C. If there's one gripe I have about this flashlight, it's that I'd really prefer temperature regulation instead of timed stepdown. Low voltage cutoff on mine was at 2.85V. Charge termination at 4.10V.
Runtime - first 3 minutes

Runtime - full run





Operation:
The flashlight is operated entirely from a single side-mounted e-switch that has battery indicating LEDs under the switch cover. There are two UI's to choose from (while off, hold for 3 seconds to change): stepped (default) and ramping. From the stepped UI, it's click for on, short hold for off. But from the ramping mode, it's click on, click off (thank goodness!). Triple-click for strobe. Electronic lockout is available with a quadruple-click.



Normal clip orientation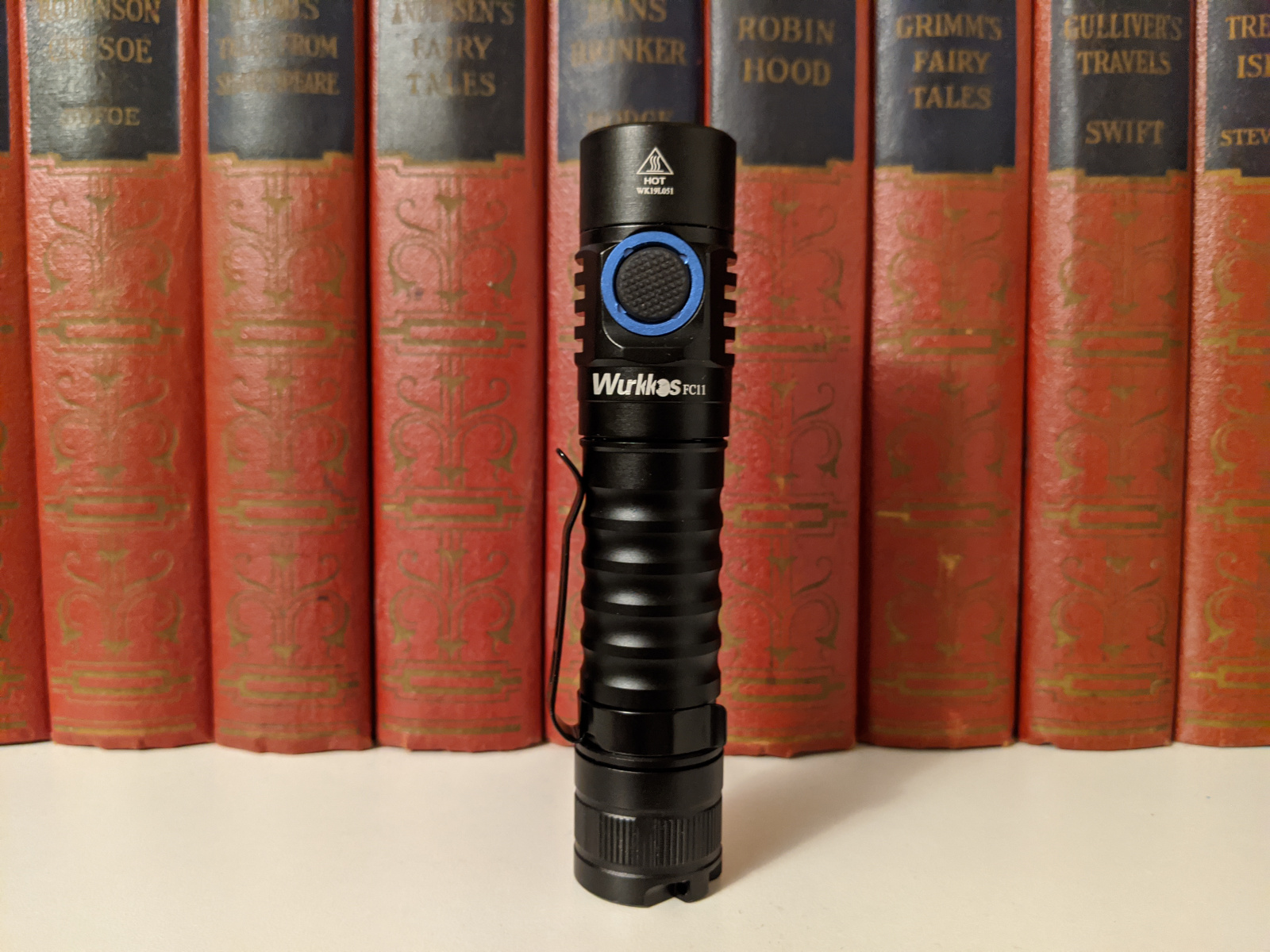 Reversed battery tube for swapping clip direction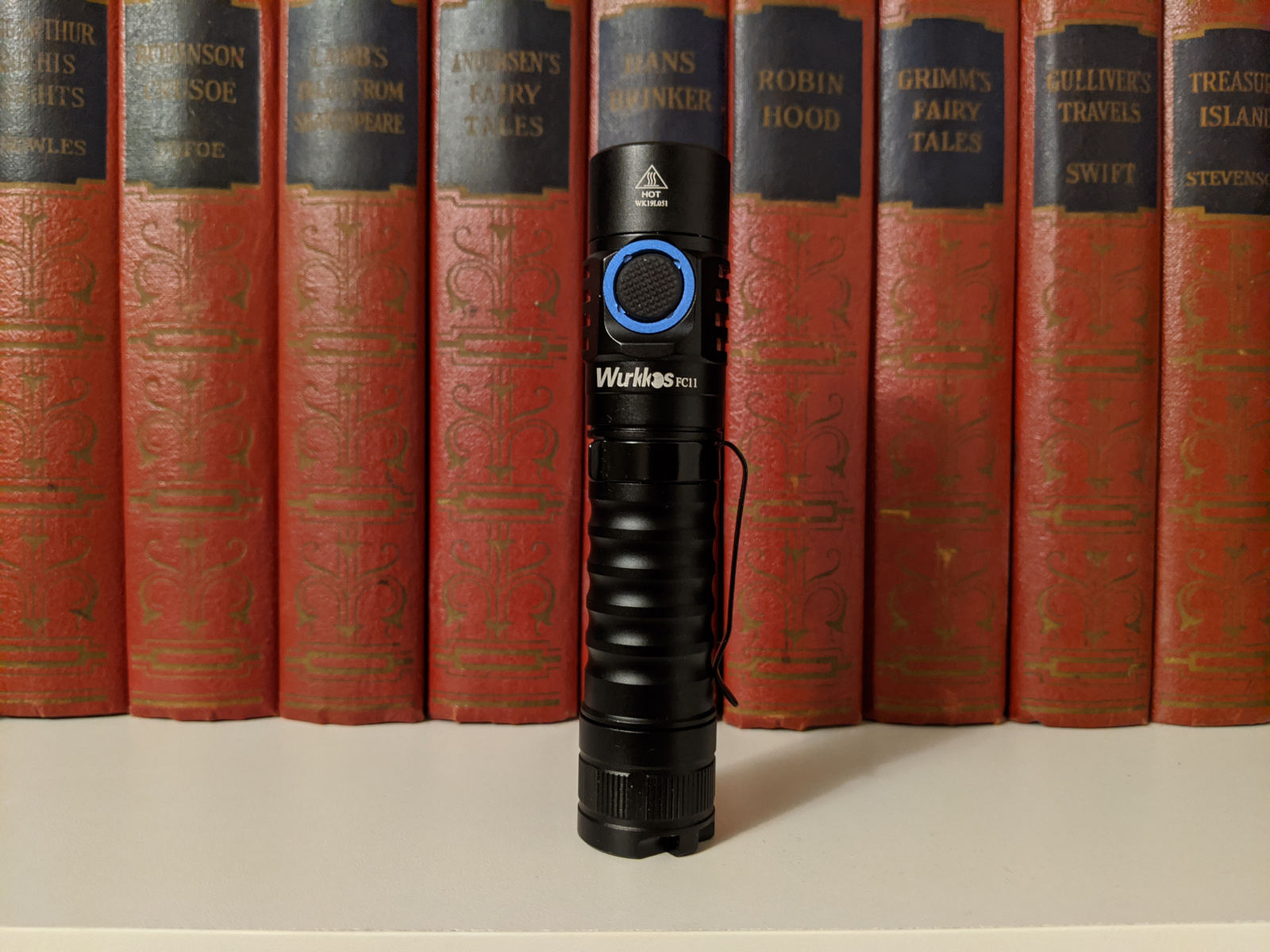 Side shot… nice blue switch bezel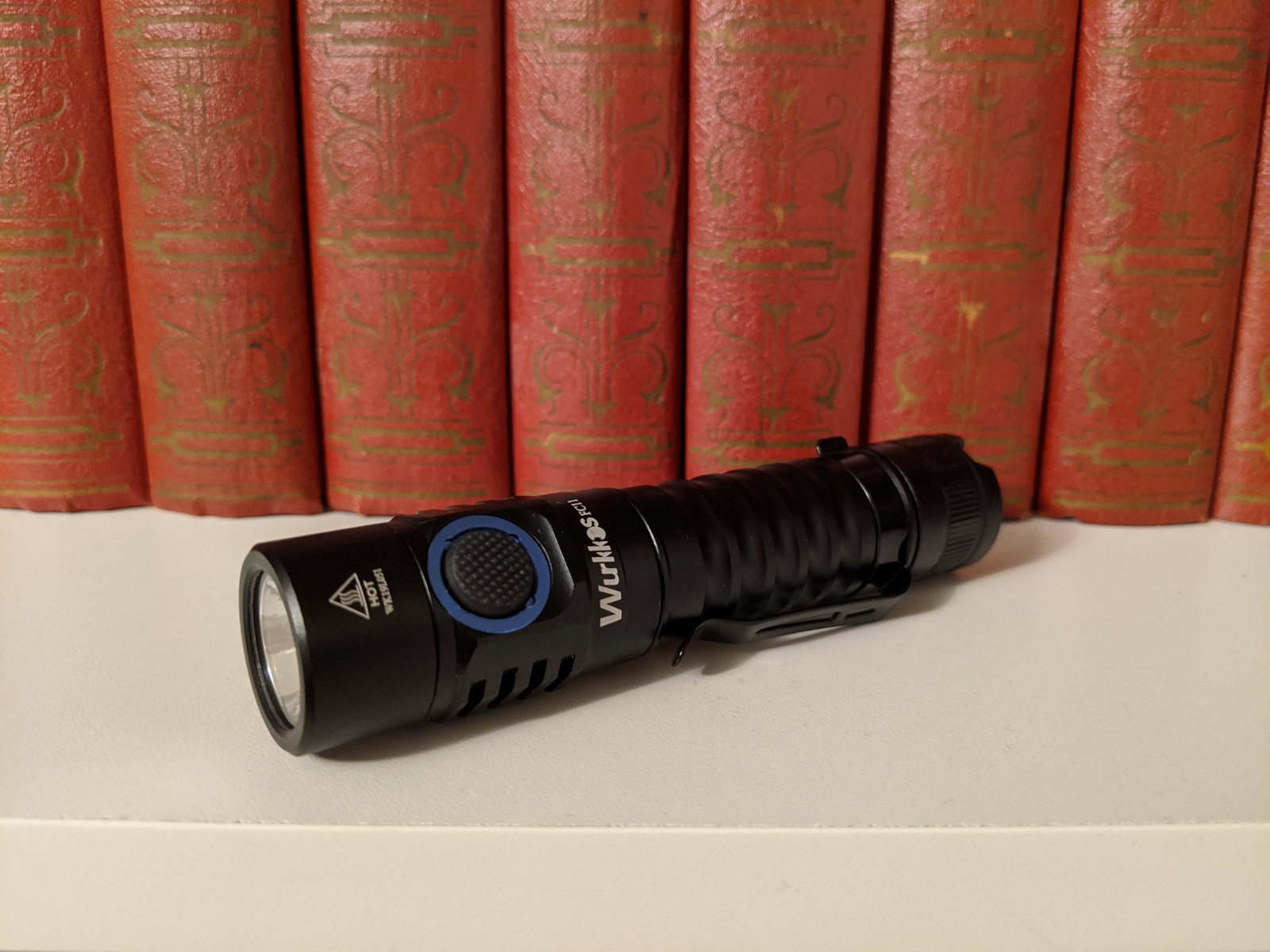 Side shot… USB-C charging port under a tight dust cover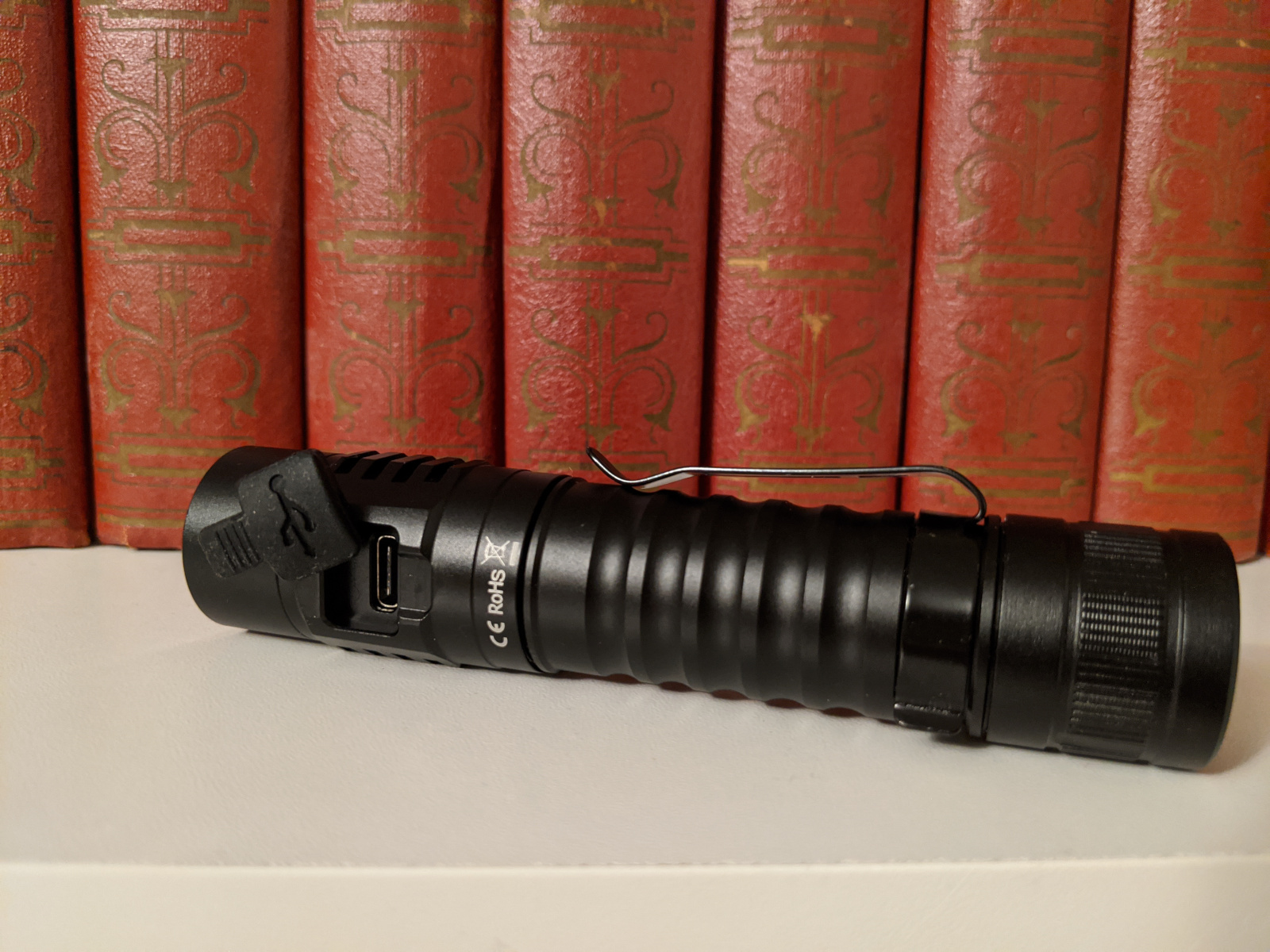 Here's the FC11 with a couple other well-known lights. Left to right: Convoy S2+, Wurkkos FC11, Sofirn SC31B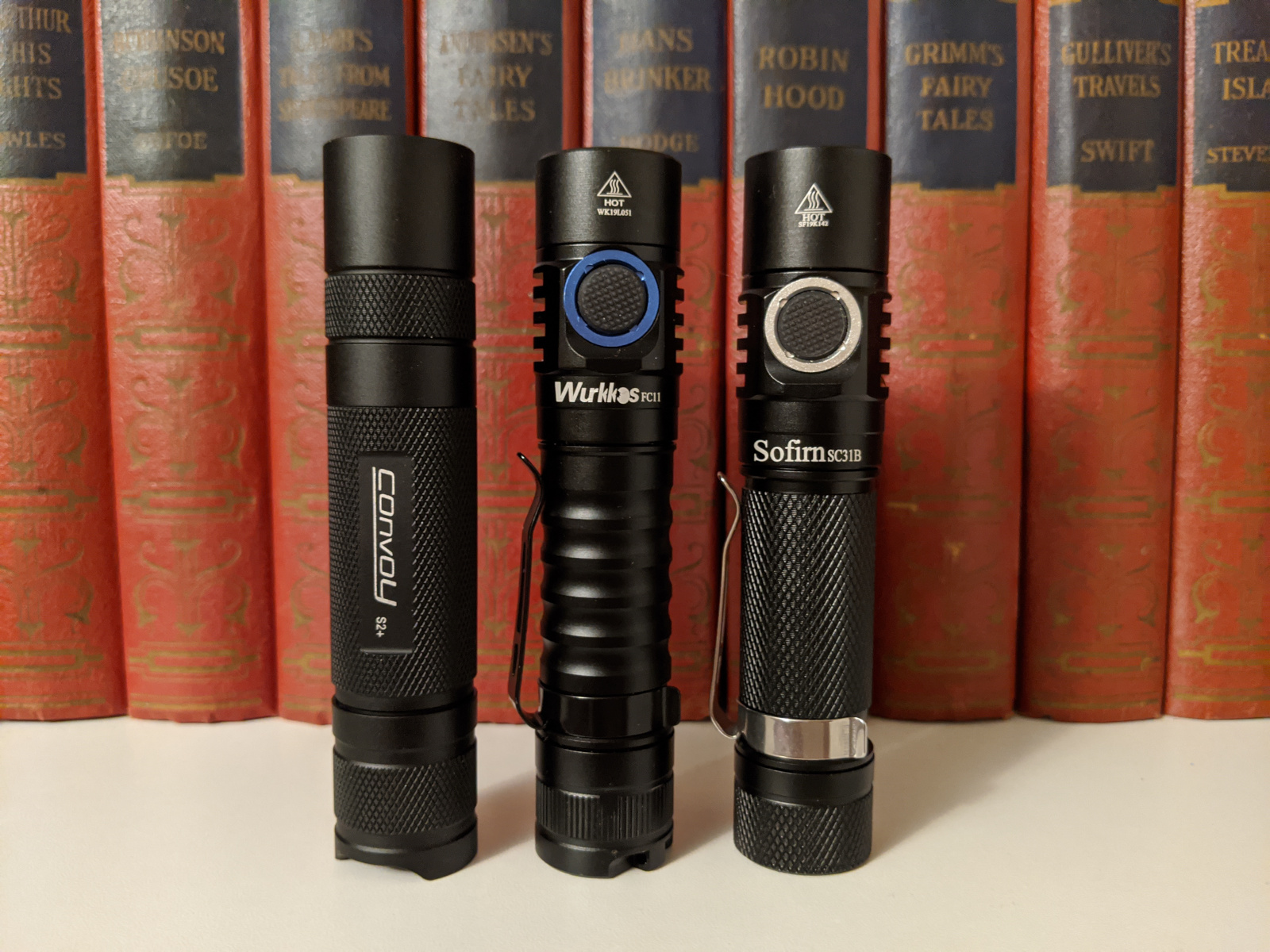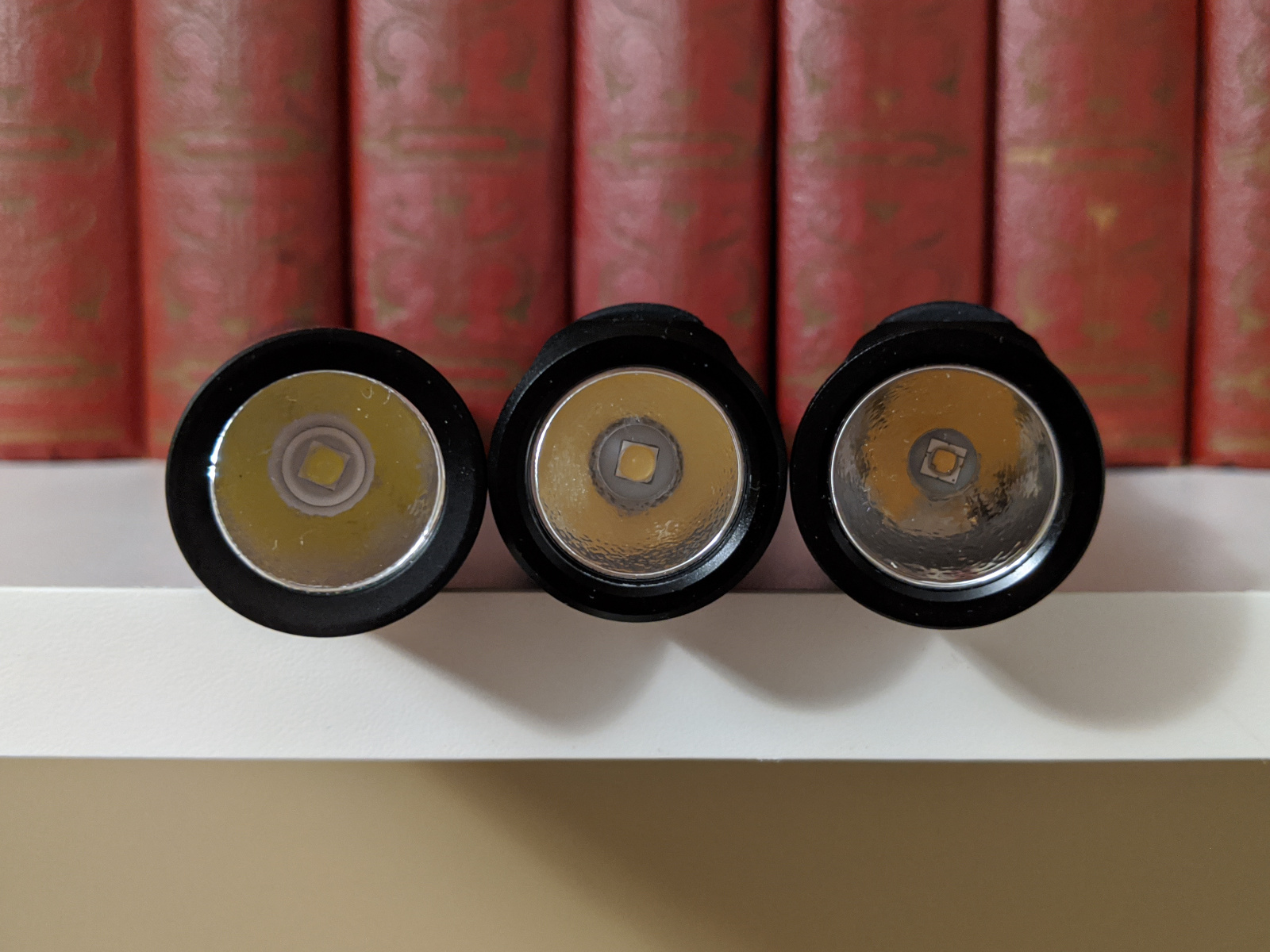 Lastly… Wurkkos asked if I could do a video. I've never made a flashlight review video, so here goes nuthin'…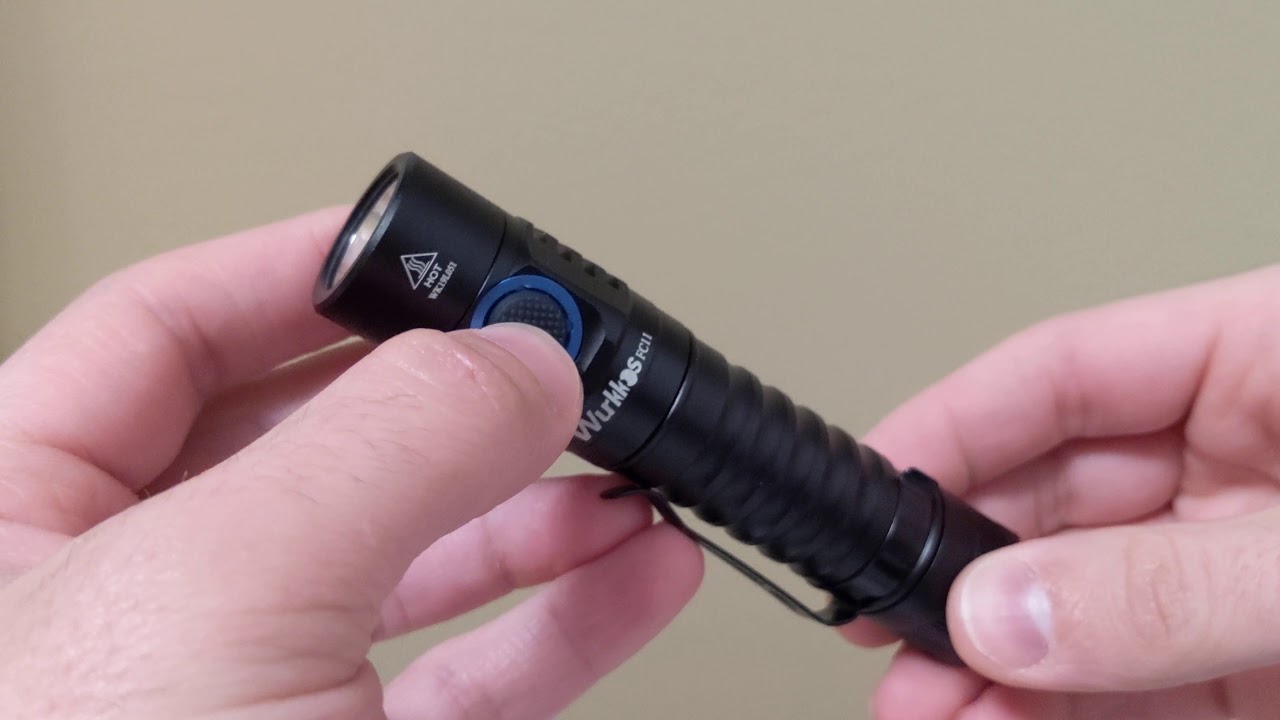 Summary: the new Wurkkos FC11 has a lot to like: compact, bright, USB-C charging, great LED, available ramping UI with single click on-off, etc. I just wish it had temperature regulation, but that's a minor quibble. Well done, Wurkkos!