I recently dedomed a few XHP70.2s and I really like the results so I want to share with all of you.
Here you can see the stages of the method: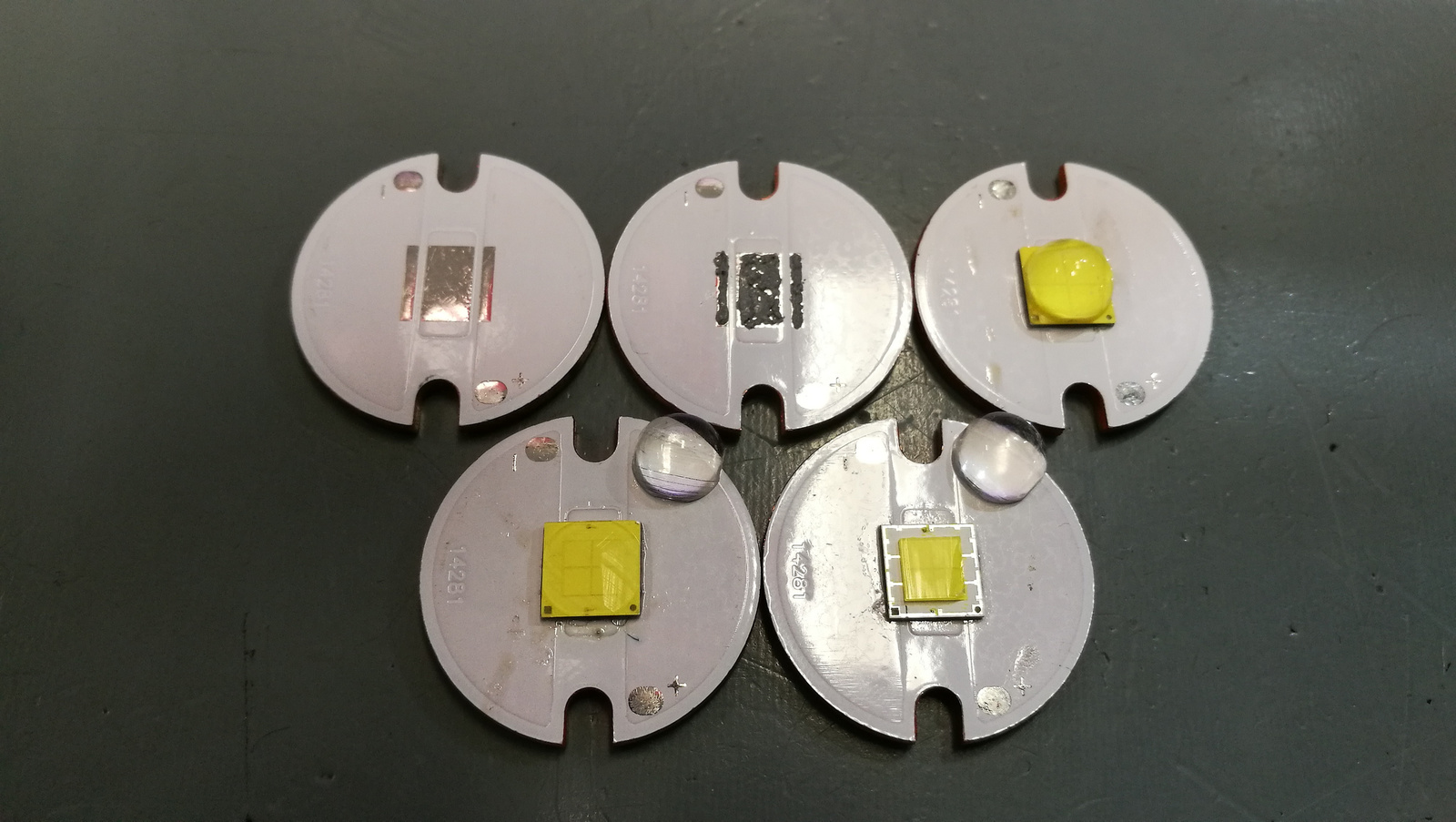 Earlier I only shaved the dome off like on the bottom left but I don't liked the yellow corona it made.
So I decided to slice and dice as Dale said

And I removed the yellow phosphor around the dies like on the bottom right one.
I have a 1mm thick aluminum plate to help the shaving cut.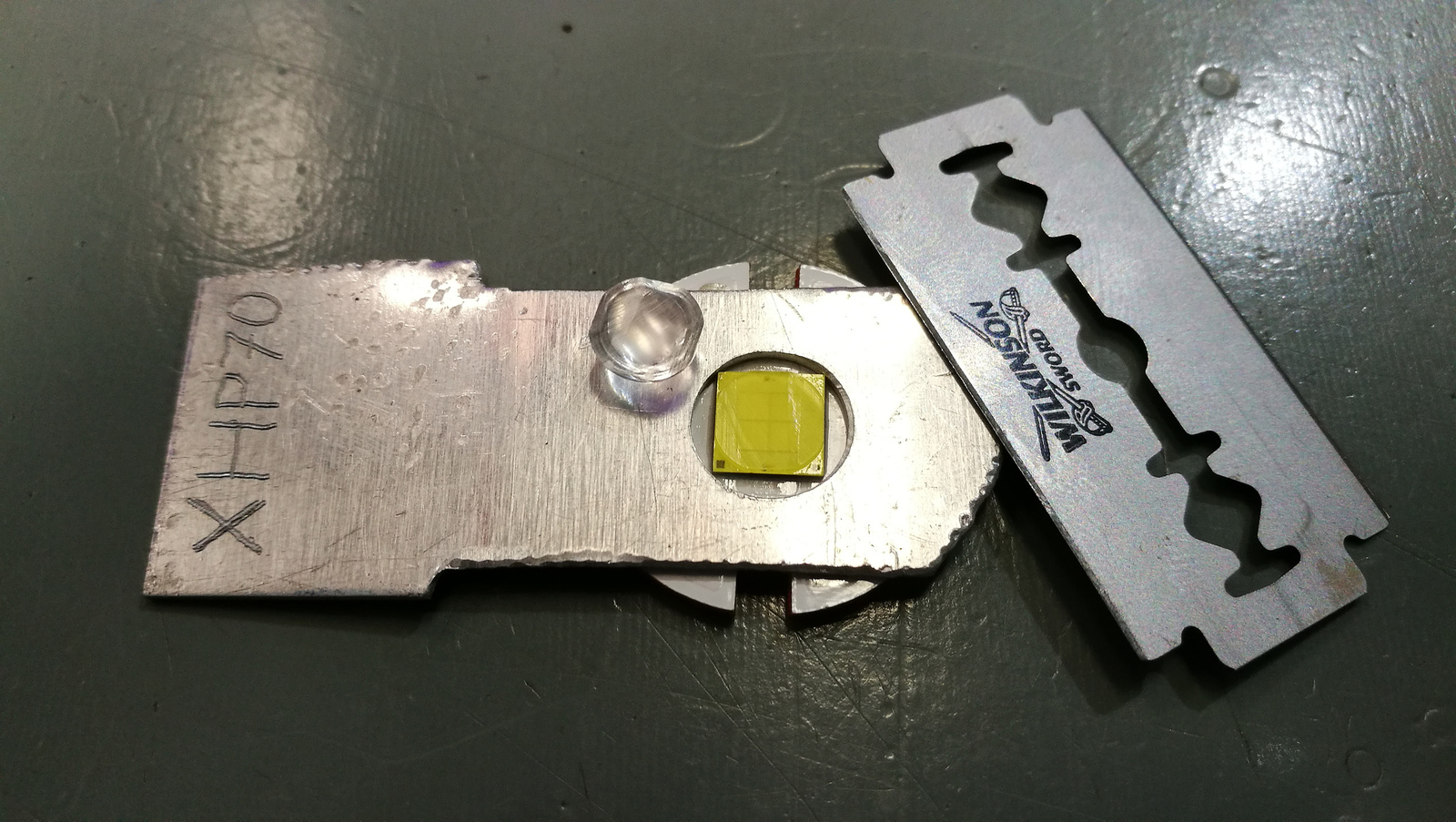 The led has two bond wires on two opposite sides as you can see on this pic exposed: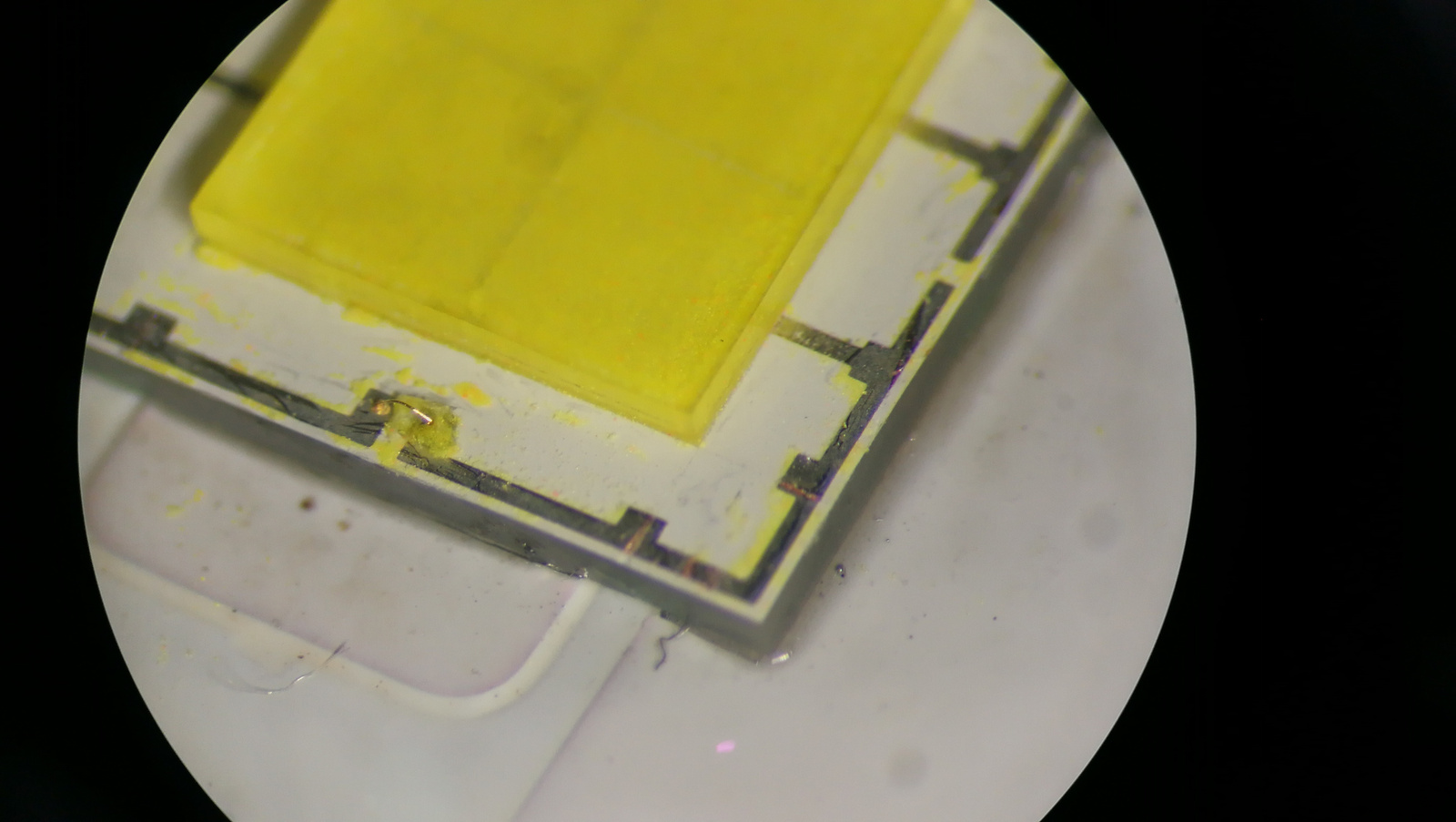 They are ESD purpose and if broke one the led still works but I tried to keep them. You can see the two small yellow dots on the sides. Those are the bond wires under a tiny leftover dome material.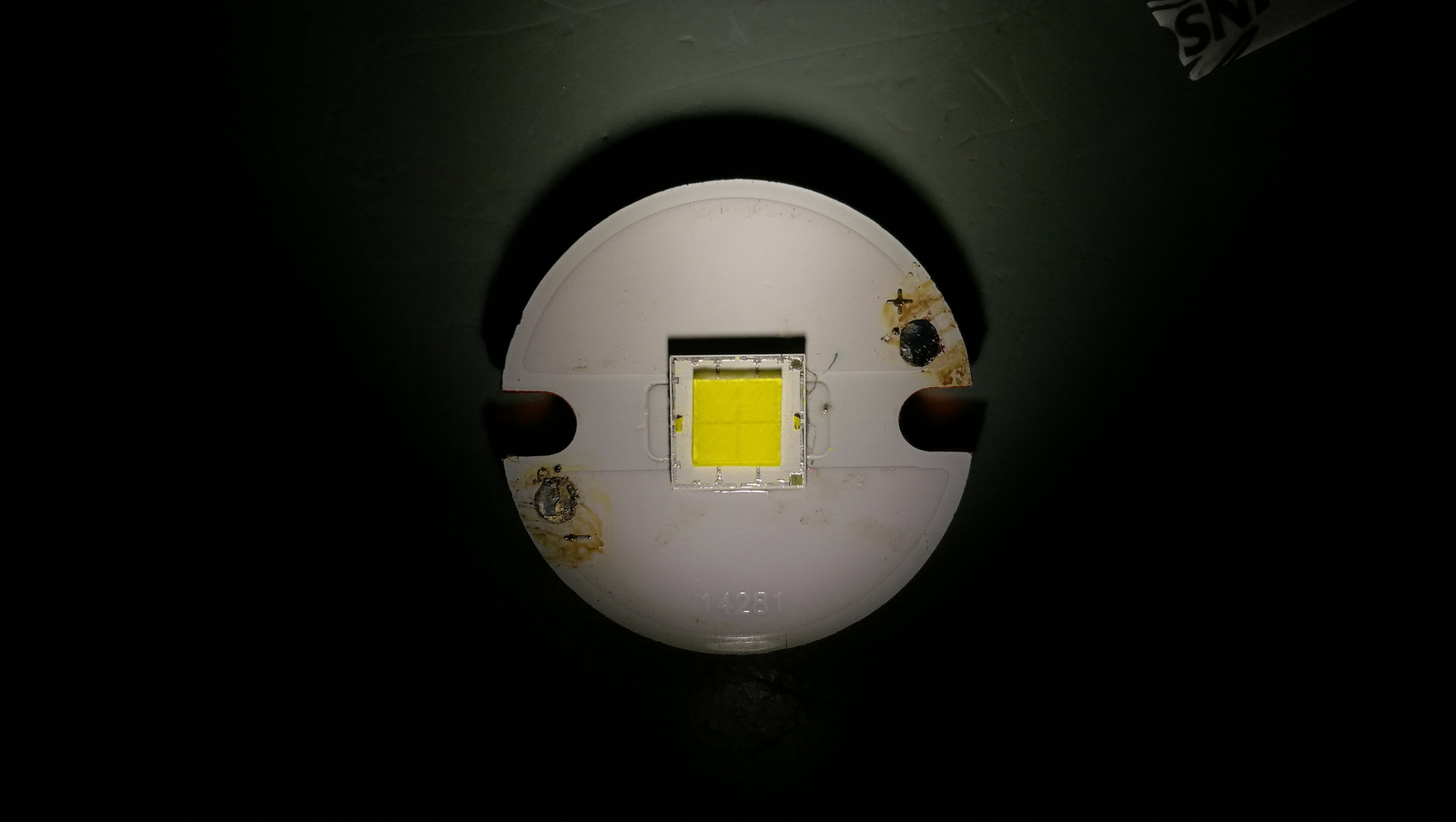 Then need to cut from top next to the dies. Not too close because you can cut in dies so blue light will come out on sides. So I cut 0,2-0,5mm away from dies.


Then cut under the phosphor from sides and lift and scrape off the remaining yellowness. I cut around the bond wires to keep them protected.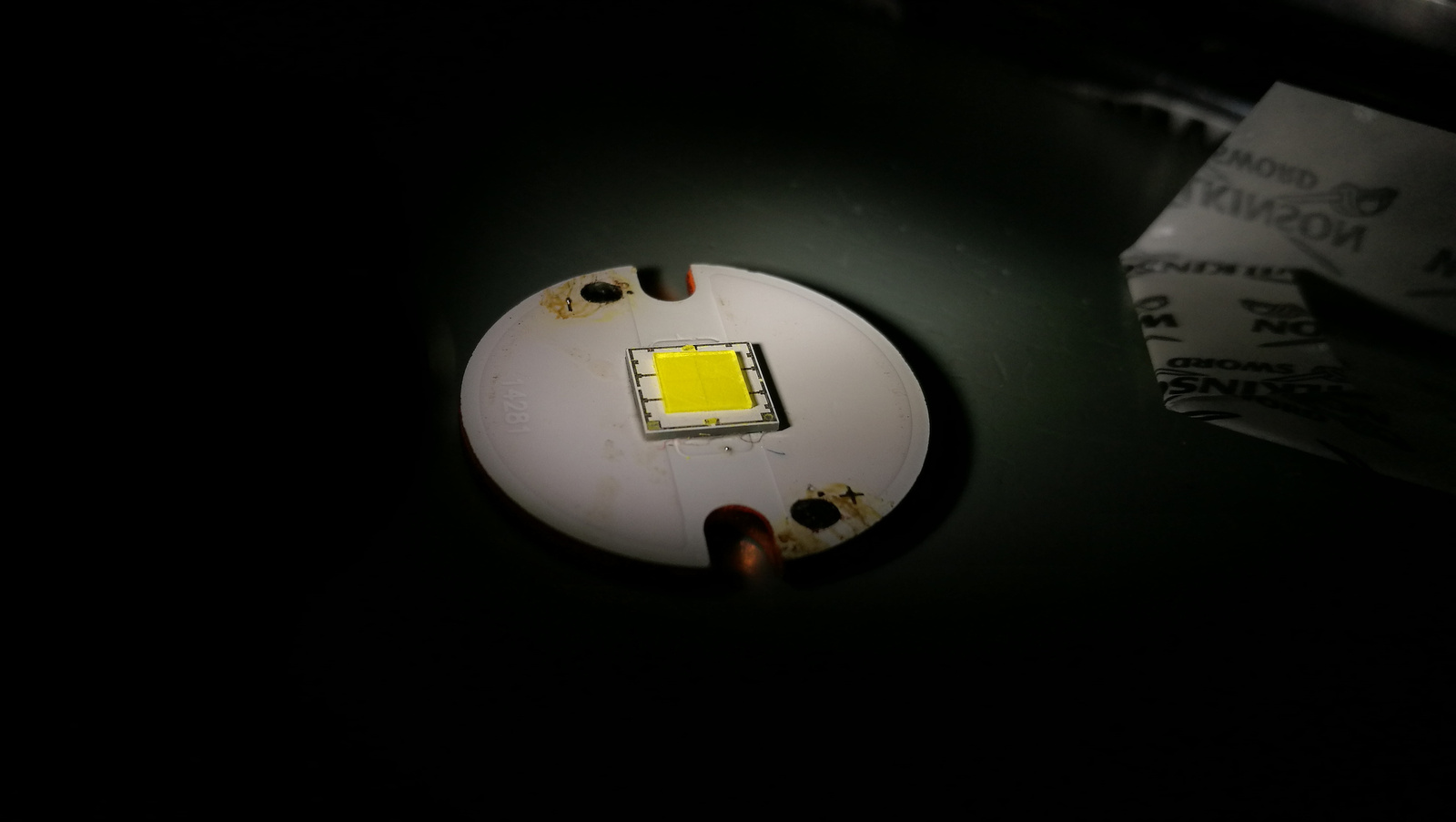 EDIT:
Here is a video of the edge phosphor removal (dicing) process:
To test the theory and tint shift, I made a light strip. From left to right: Domed stock led, shaved off dome, shaved dome and removed phosphor from edge.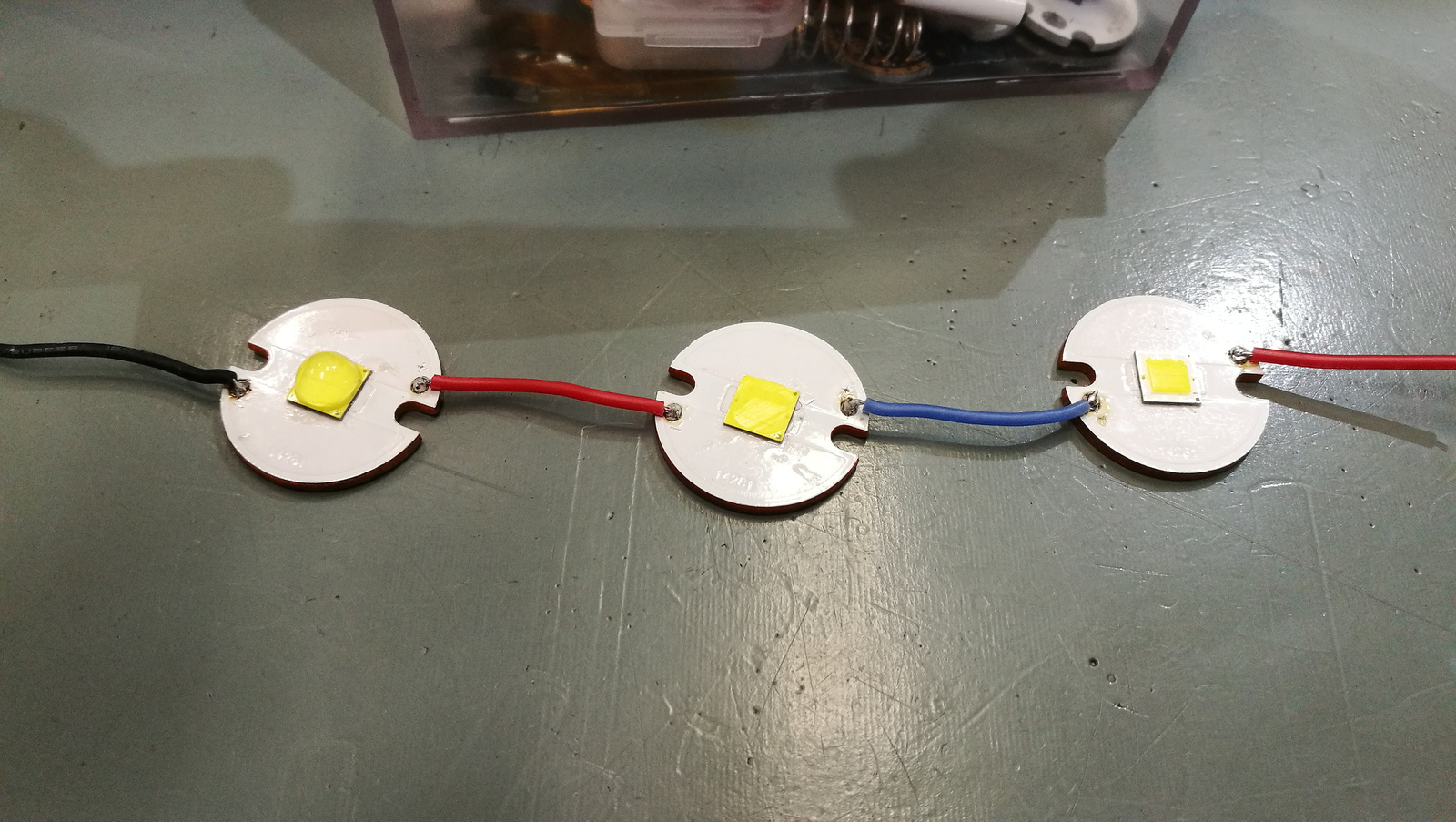 Fired them on:


Then I putted a piece of paper on them and see what I got: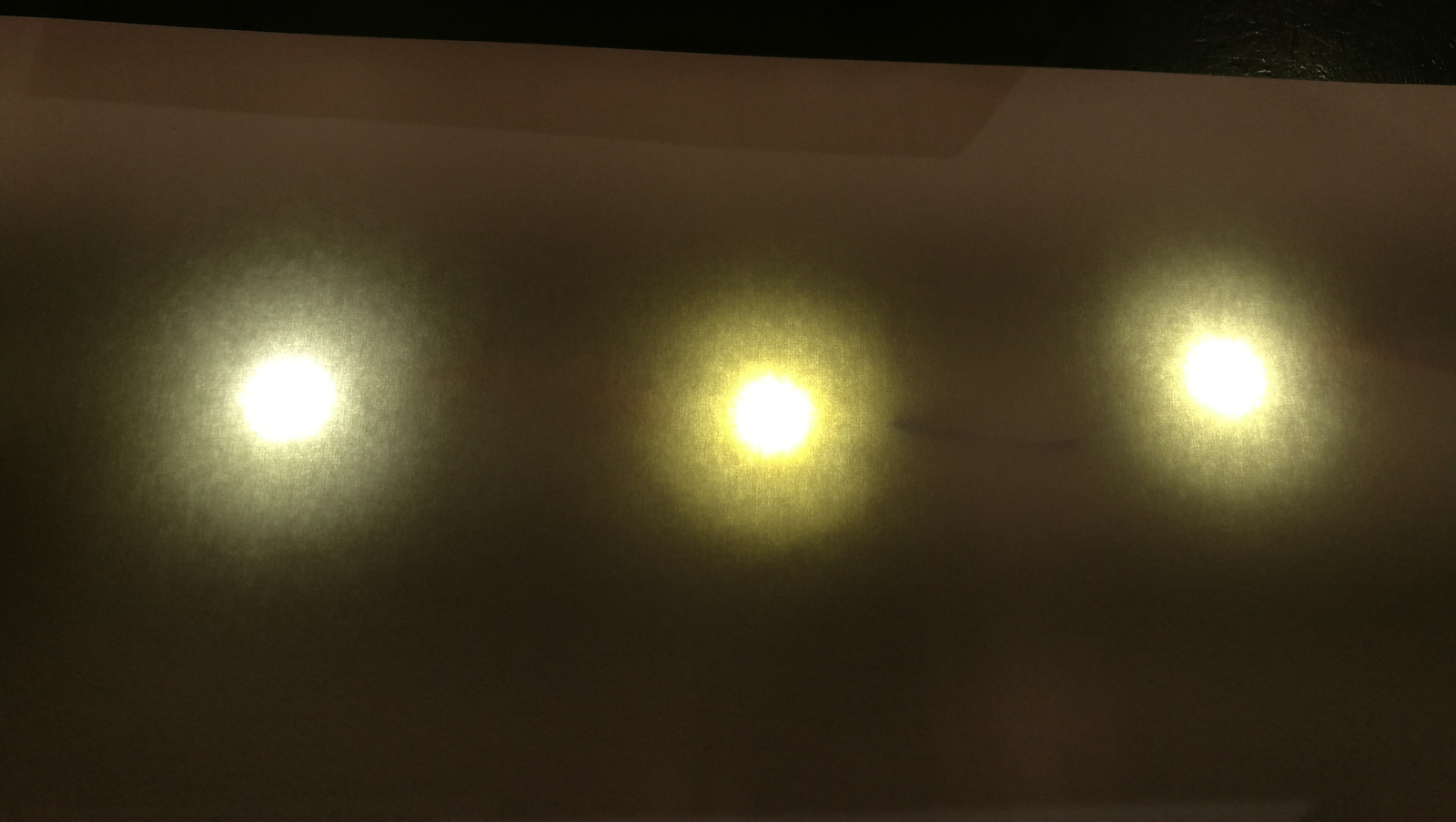 You can see that the center one is the most yellow and the right without edge phosphor barely have tint shift. The dies have 0,2-0,5mm dome material on top and all sides to protect.
I made 6 of these and then I had a sliced one in my fet driven MF02 so I decided to remove phosphor in that too.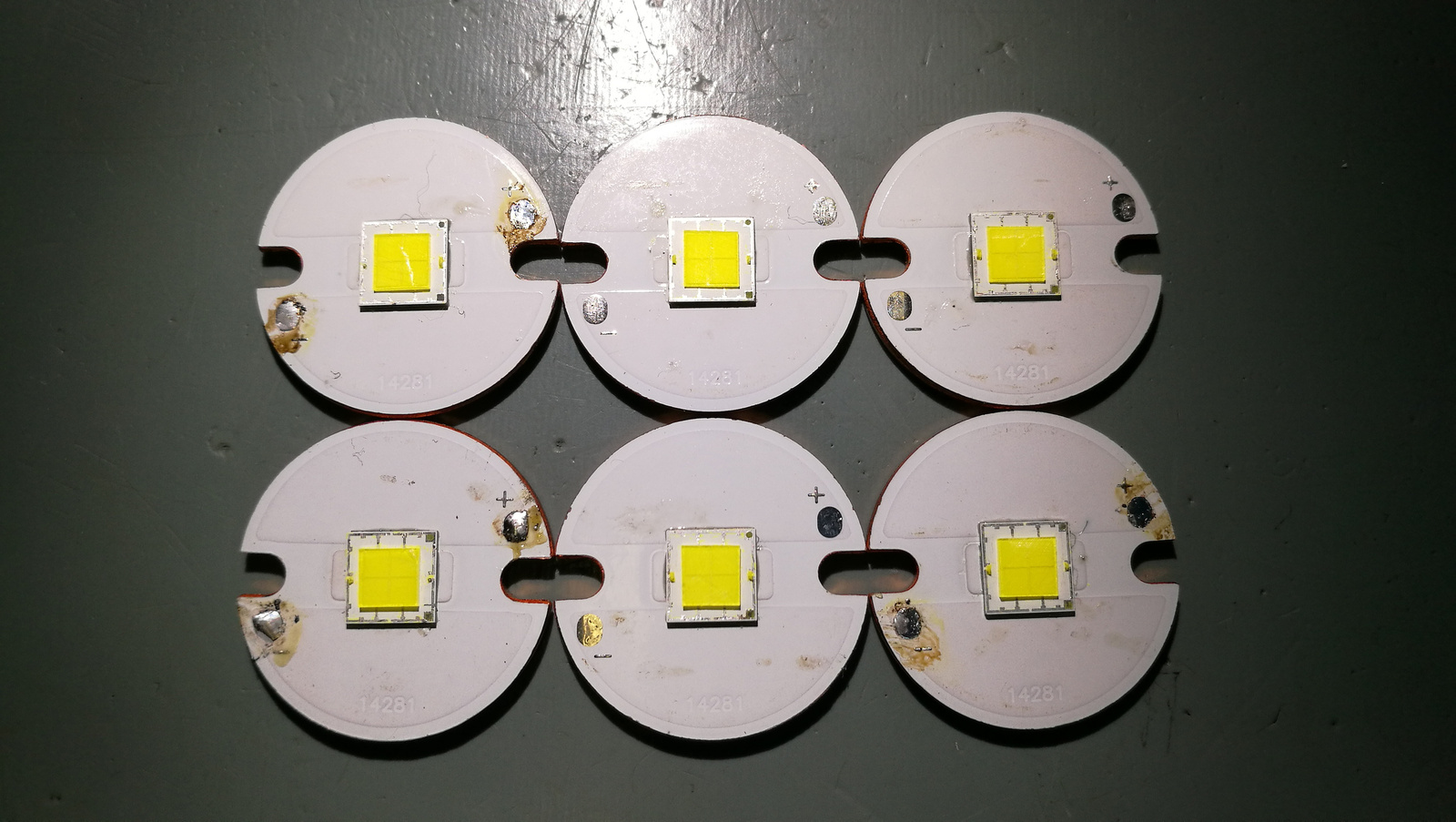 That MF02 made 9060 lumens and 226125 cd with stock dome led.
Then made 7590 lumens and 355500 cd with sliced dome.
The surprise come here because with removed phosphor it made 7830 lumens. Maybe it could easy be a measuring error but good to see it not lost any more lumens. I can't measured cd yet with final version because it is always foggy or snowy here nowadays but I will edit this post when measured it.
Here is the final led in the MF02: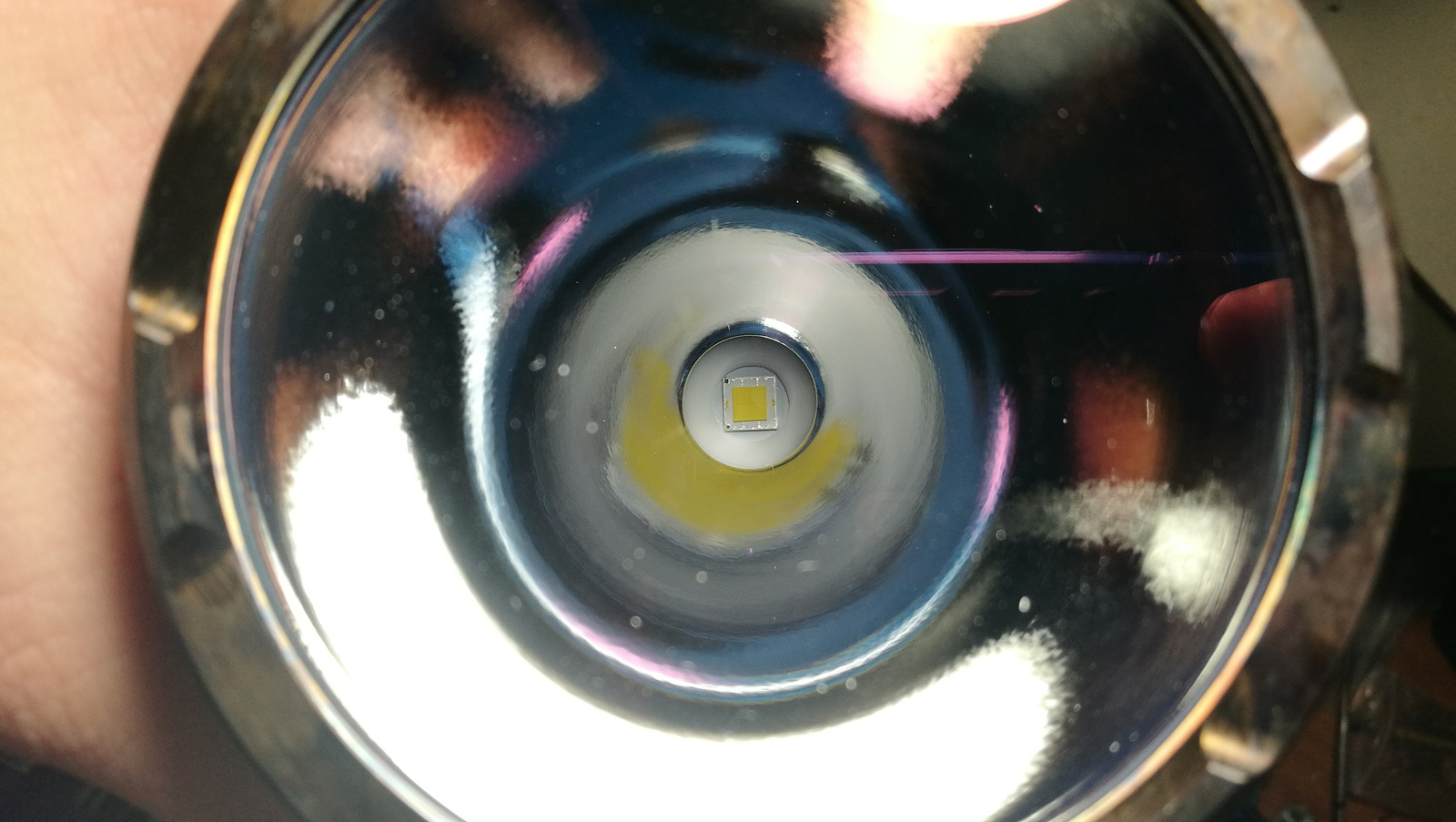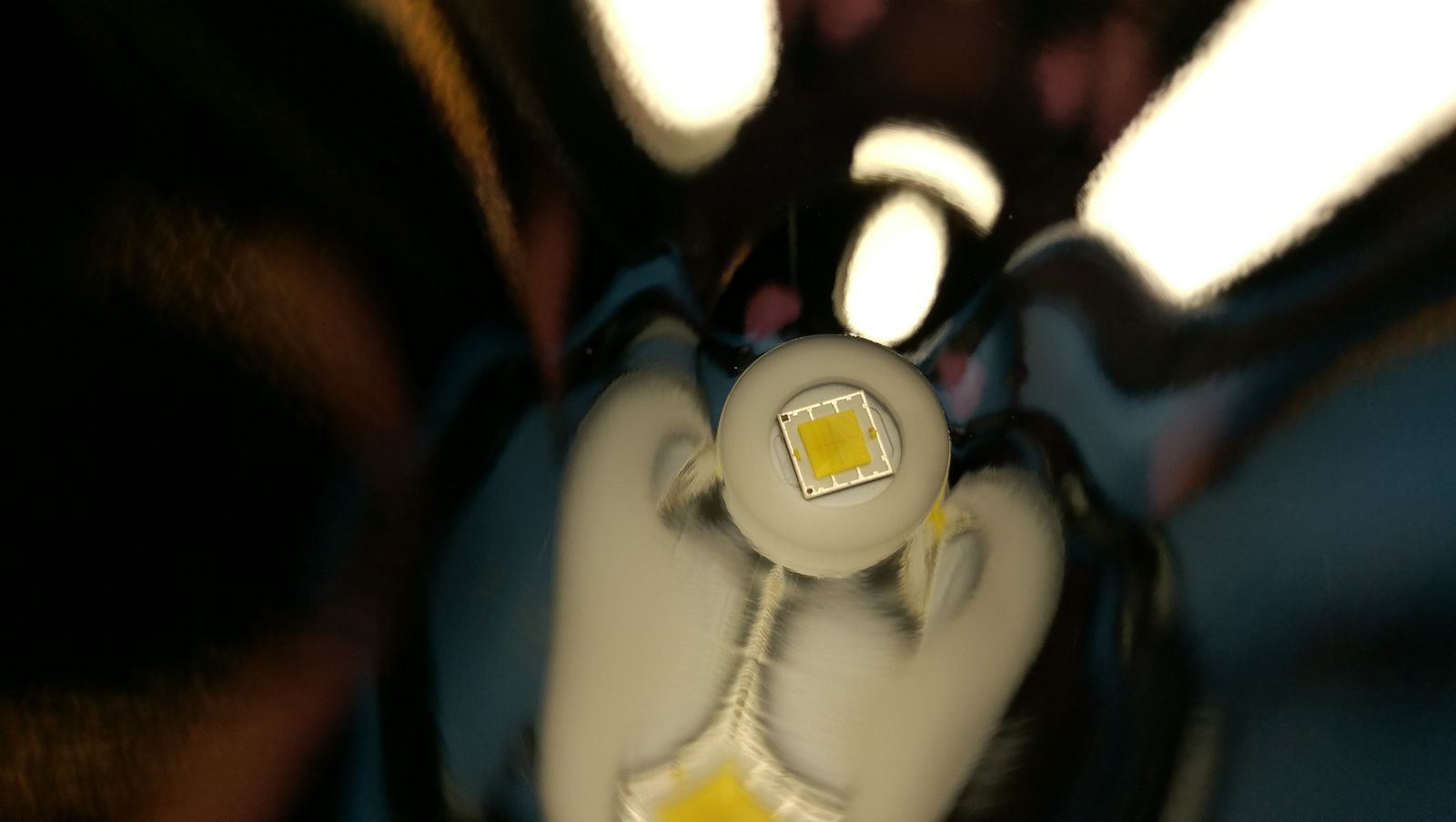 And here is the beam without yellow corona: