I received my Convoy H1 today. After checking to make sure it was working properly, I did a quick disassembly to see how difficult it would be to modify. To my pleasant surprise, the head can be completely taken apart without any soldering or even removing of screws (there are none). Just remove the three retaining rings and slide the innards out.
I didn't think until after I had it back together that I should have taken some measurements. Oops. Oh well, I can easily do that later.
I think I might have to built a new driver for this: either linear or FET+1, attiny MCU, and RampingIOS or NarsilM with aux LED control.
Components:
Unmarked MCU with PIC-style layout
One 7138C (constant current driver)
Four three-legged chips marked X0RB48 (small FETs, likely AO3400A)
Standard issue 16mm aluminum MCPCB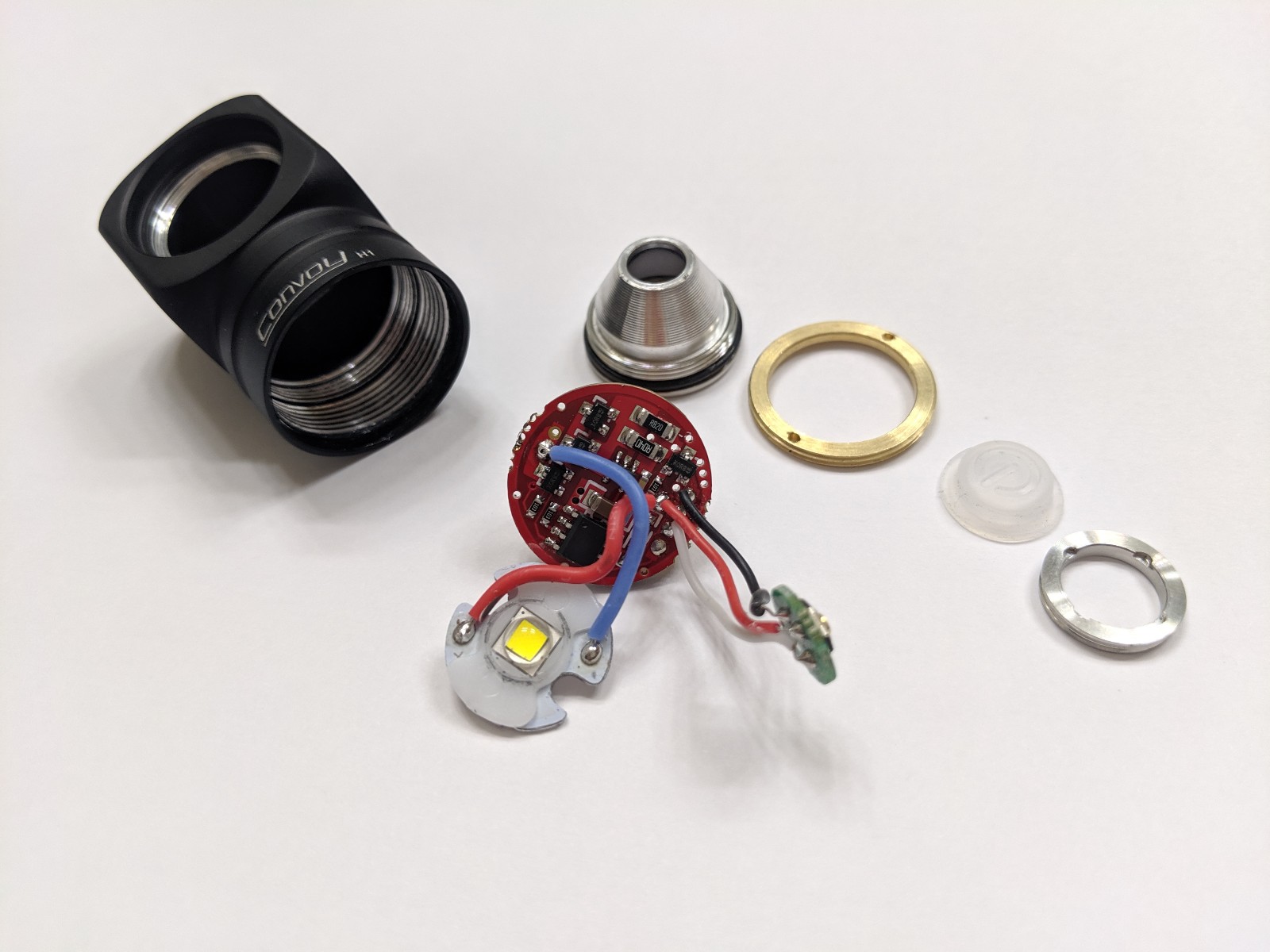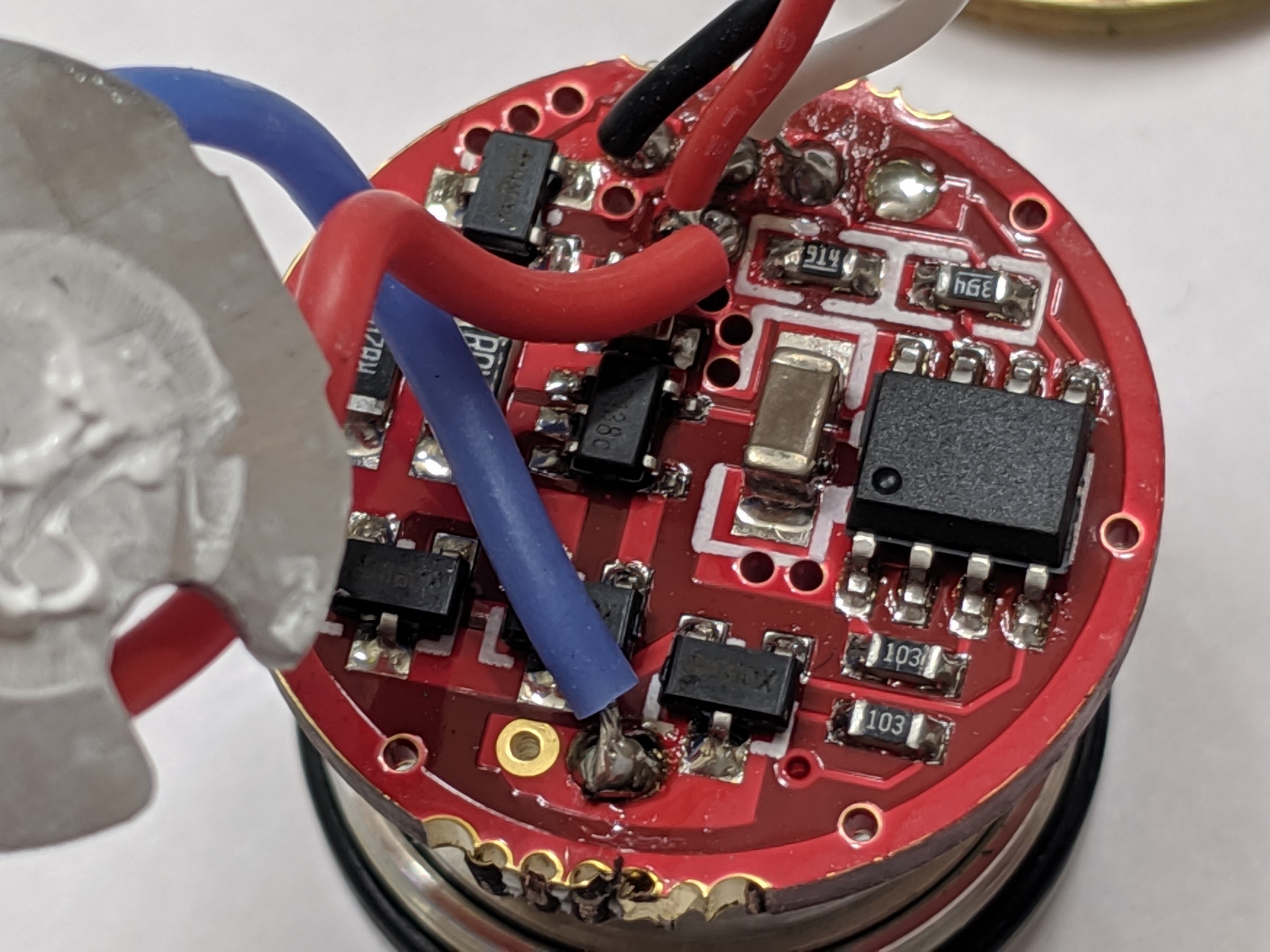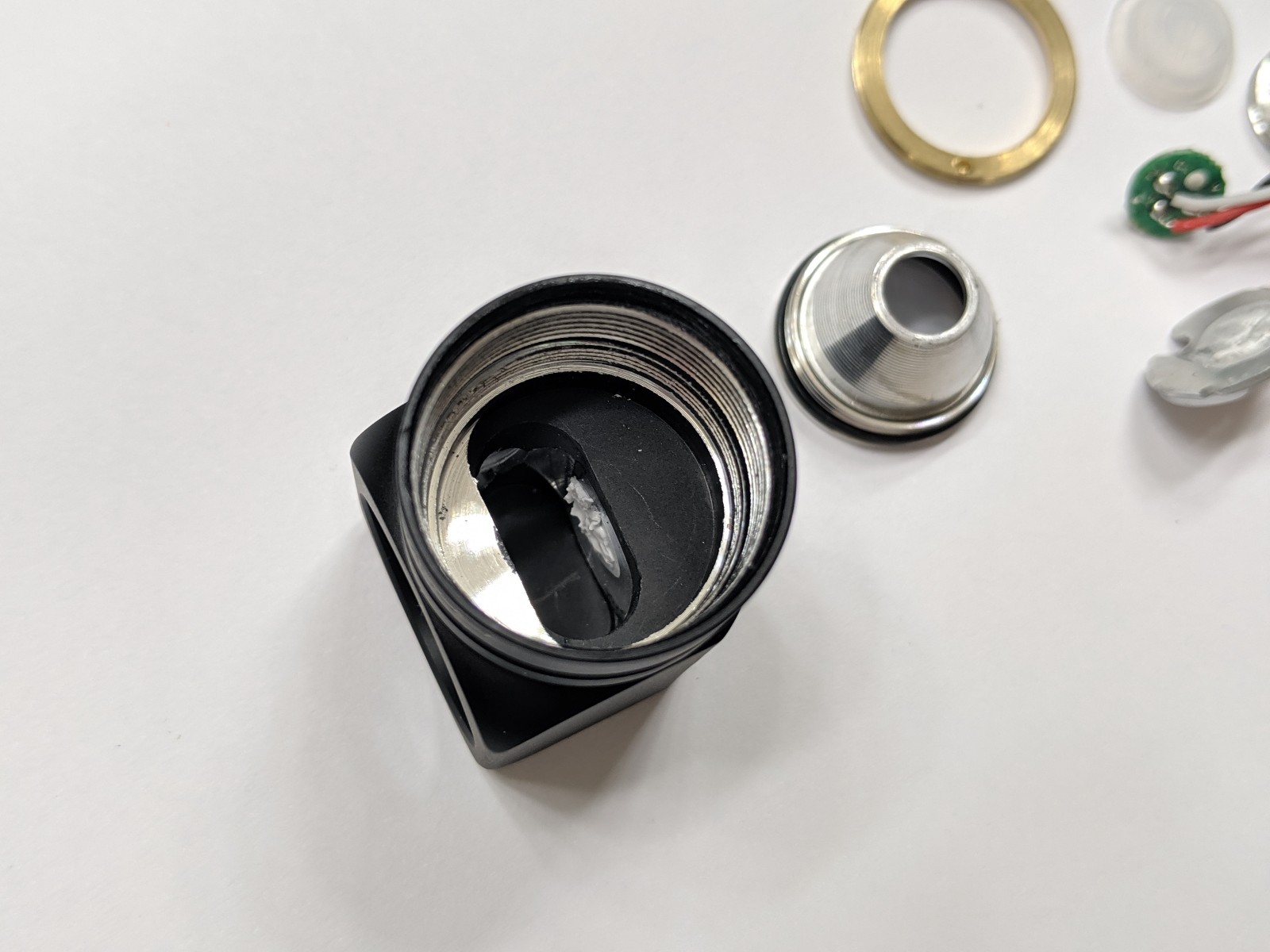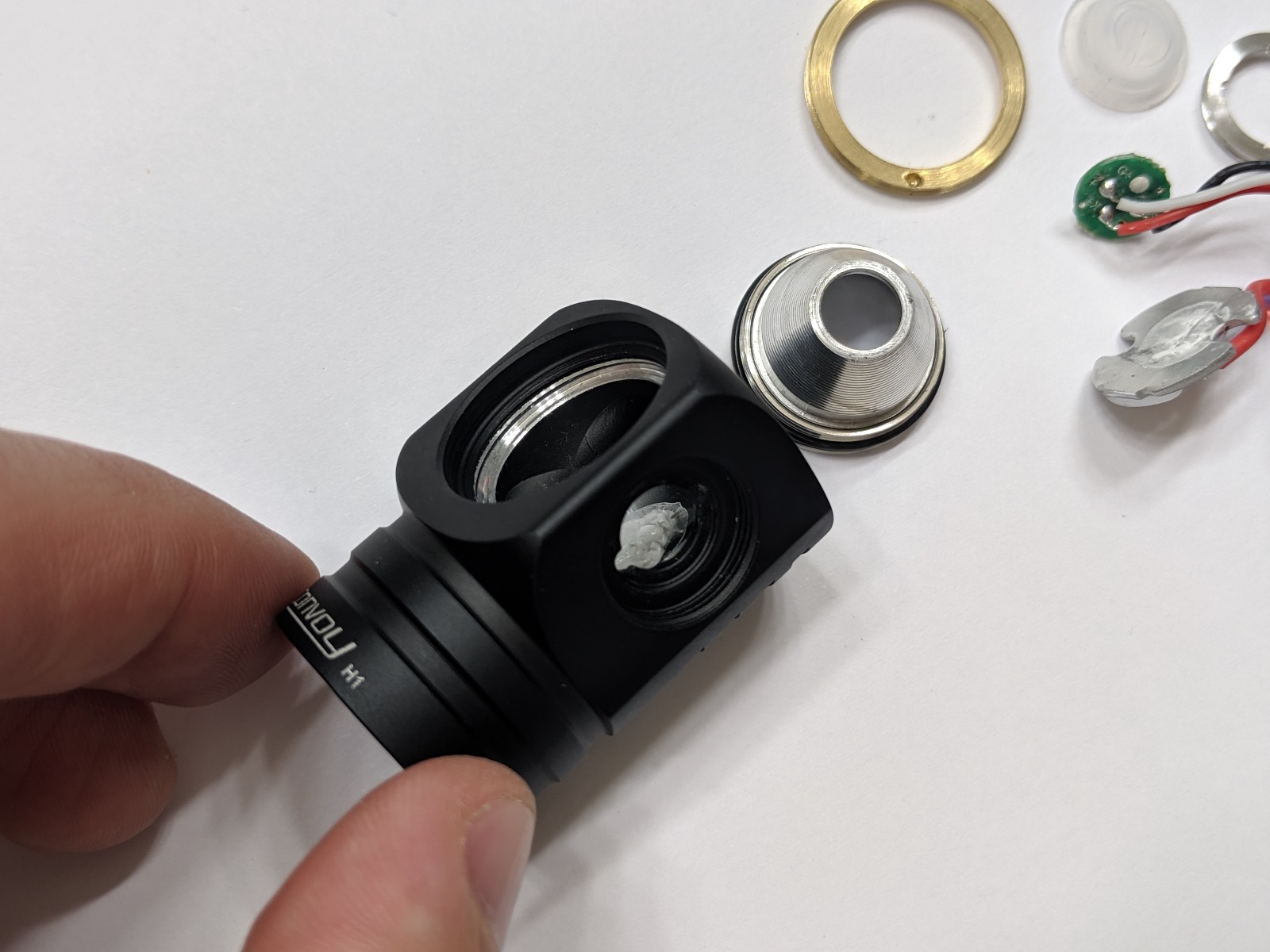 PS - I now have a Sofirn SP40 on the way. I can't wait to do a head-to-head comparison .