Copper spacer for triple Convoy S2 and other long reflector models – not pretty look – $2.5, 34g. in stock

Copper spacer for triple Convoy S2+/S3/EagleEye X2/BLF A6*/Astrolux S1* – $3, 17g. in stock

Aluminum spacer for Cute-3 triple BLF X6/Eagle Eye X6/Astrolux S2/SS – $3, 17g. few in stock

Copper spacer for triple Convoy S21A – $5, 23g. in stock

Copper spacer Eagle Eye X7 for Cute-3 triple – $5, 36g. few in stock – can also modify them to fit X6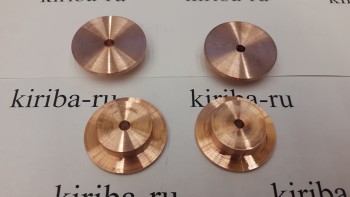 S2+ Copper pill single led with soldered triple spacer (triple pill substitute) – $8 in stock
Copper spacer Ultrafire F13 for Cute-3 triple – $6, 75g. 3pcs in stock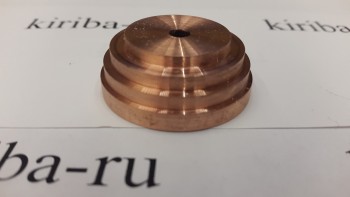 Aluminium P60 quad drop-in shell – 22.22..22.23mm – $8 20g in stock

Copper P60 quad drop-in shell – 22.22…22.23mm – $13, 61g. in stock

Aluminium S11 quad spacer – $8, 32g. 4pcs in stock

Copper S11 quad spacer – $13, 96g. 1pc in stock

C8TT triple heatsink head (fits 18650 Convoy C8 v2+ or different manufacture C8 threads compatible host) – $20 – in stock


Set includes heatsink head, Stainless steel bezel (flat top), AR glass lenses, retaining ring for 17/20mm drivers, required o-rings, drill bit for PCB. (Also you need Ledil Cute optics, XP32 PCB, 3x LEDs, driver. Place under driver PCB: Ф19×7mm).
Heatsinks can be modified to accomodate different optics/reflector by request.
Other parts:
Special driver ring

– $3
16mm ID, 18.5mm OD, can fit convoys with 17mm driver place, my pills, drop-ins
you need to use spring on driver (not brass button) with this rings
50cm pure copper foil for P60 drop-ins (20mm width, 0.1mm thickness) – $2 in stock
Carclo 10621 24mm quad Narrow Spot Top Lens TIR (for S11, P60 quads) – $2 in stock
Shipping and payments:
I accept PayPal payments.
After your PM inquiry, you will get a link for fast payment in USD.
Wouldnt refuse to accept payments in EUR or GBP.
I ship worldwide.
You will get the tracking number.
Shipping & handling rates:
up to 100gr – $8
100 to 250gr – $10
250 to 500gr – $15
Expedited shipping up to 1000gr – $45 to USA, needs calculations for other destinations.