Aluminum spacer for Cute-3 triple BLF X6/Eagle Eye X6/Astrolux S2/SS – $3, 17g. 2pcs (8.6mm)+1pcs (10.6mm)+14pcs(threaded hole) in stock

Copper spacer for triple Convoy S21A – $5, 23g. 3pcs in stock

Copper spacer Eagle Eye X7 for Cute-3 triple – $5, 36g. 2pcs in stock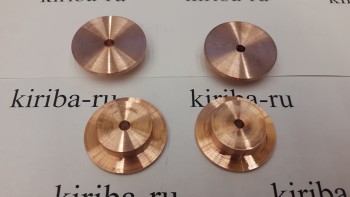 Copper spacer Ultrafire F13 for Cute-3 triple – $6, 75g. 2pcs in stock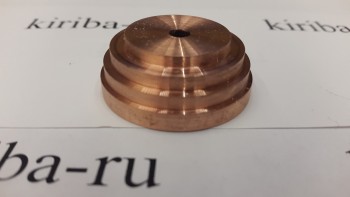 Other parts:
Special driver ring

– $3 4pcs (thin desing)+5pcs (lip design) in stock
16mm ID, 18.5mm OD, can fit convoys with 17mm driver place, my pills, drop-ins
you need to use spring on driver (not brass button) with this rings
50cm pure copper foil for P60 drop-ins (20mm width, 0.1mm thickness) – $2 4pcs in stock
Carclo 10621 24mm quad Narrow Spot Top Lens TIR (for S11, P60 quads) – $2 23pcs in stock
Shipping and payments:
I accept PayPal payments.
After your PM inquiry, you will get a link for fast payment in USD.
Wouldnt refuse to accept payments in EUR or GBP.
I ship worldwide.
You will get the tracking number.
Shipping & handling rates:
up to 100gr – $8
100 to 250gr – $10
250 to 500gr – $15
Expedited shipping up to 1000gr – $45 to USA, needs calculations for other destinations.